Jeff Malene's House From Girls Just Want To Have Fun
Aug 3rd, 2009 | By
Lindsay
| Category:
Movie Locations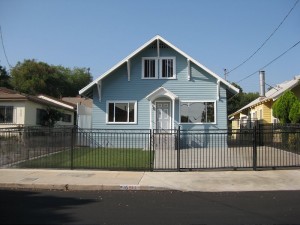 Got a call from fellow stalker Chas last week, who told me that he had finally received his Girls Just Want To Have Fun  Netflix rental in the mail.  Chas was calling me up to ask if I wanted any other locations from the movie found – besides SJP's ubiquitous apartment building, of course.  I believe my exact answer to his question was "Um, yeah, ALL OF THEM!"  LOL  So, this past week Chas set about locating every single GJWTHF  filming location.  And I am happy to report that he came through – big time!  One location that I was absolutely DYING to stalk was the small house belonging to siblings Jeff  and Maggie Malene (aka Lee Montgomery and Shannen Doherty) in the movie.  I did not have high hopes for this location, though, as I was convinced that it had been torn down in the twenty-four years since GJWTHF  had been filmed.  Thankfully, Chas proved that theory wrong, though, when he located the house just outside of South Pasadena on Friday.  YAY!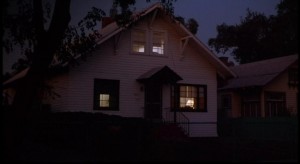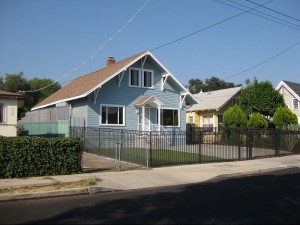 So, I, of course, immediately ran right out to stalk it!  🙂  And I am EXTREMELY happy to report that aside from the paint color and a new porch railing, the GJWTHF  house looks EXACTLY the same today as it did in 1985 when the movie was filmed!   🙂  I was absolutely STUNNED that all these years later the house would still be so recognizable.  So cool!  I do have to say, though, that Jeff Malene's house is actually a lot bigger in person than I imagined it would be.  For some reason, onscreen it appeared to be much smaller than it actually is.  Standing there on Friday, looking at this small, relatively nondescript home, I couldn't help but think to myself 'How in the HECK did Chas find this location amidst the millions of other homes in L.A.?'  It's incredible – just incredible!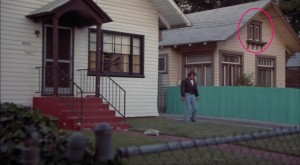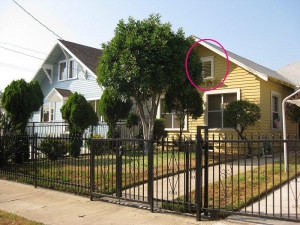 Amazingly enough, even Jeff's neighbor's house still looks very much the same today as how it appeared in the movie.  As you can see in the above screen capture and photograph, although the two downstairs windows have changed a bit, the upstairs window still looks exactly the same.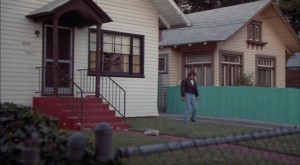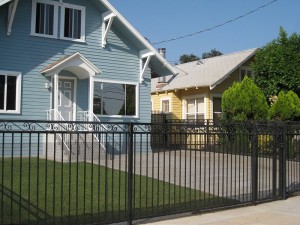 Jeff's house shows up several times throughout Girls Just Want To Have Fun, most notably the front yard area where Jeff practices doing flips to impress SJP.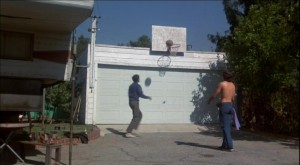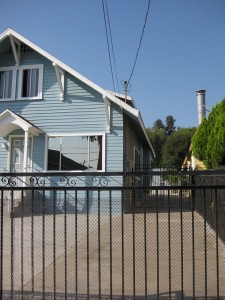 The garage area where Jonathan Silverman and Lee Montgomery play basketball in the beginning of the movie also looks exactly the same, but unfortunately, thanks to a fence standing in my way, I couldn't get a good picture of it.  🙁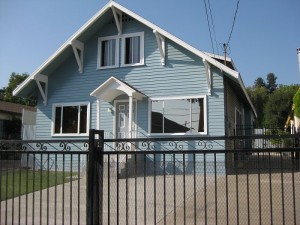 I highly recommend stalking the GJWTHF  house to all fans of the '80s flick!  I can't tell you how cool it was to be seeing that house in person all these years later!
As always, a big THANK YOU to Chas for finding this location!! 🙂
Until next time, Happy Stalking!  🙂
Stalk It: Jeff Malene's house from Girls Just Want To Have Fun  is located at 6511 Pollard Street in Los Angeles, just off of Avenue 64.
10949