Catalina's Pavilion Lodge
Aug 27th, 2009 | By
Lindsay
| Category:
This and That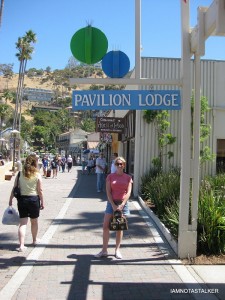 This morning my family and I traveled to Catalina Island for a little summer vacay.  We've been planning this trip for quite some time now and, let me tell you, I could not have been more excited to finally arrive!  Ever since my grandmother gave me Robert Wagner's autobiography, Pieces of My Heart: A Life,  for Christmas last year, I have been dying to do some Catalina stalking!  : )  For those of you not in the know, actor Robert Wagner and his movie star wife Natalie Wood were vacationing on Catalina Island the night of her mysterious drowning.  So, the first item on my stalking agenda?  Pavilion Lodge, the hotel where Natalie Wood spent her last night alive.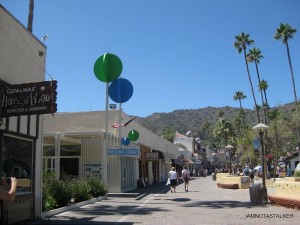 There has always been a shroud of mystery surrounding Natalie Wood's death, but according to Robert's book, the story is as follows.  Natalie and Robert were frequent visitors to Catalina Island.  The two owned a yacht, named "Splendour" in honor of Natalie's 1961 movie Splendor in the Grass, and would often sail from Los Angeles to Avalon to spend a few nights on their boat.   On the weekend of November 27th, 1981, Natalie invited Christopher Walken, with whom she was filming the movie Brainstorm,  to spend the weekend with her and Robert off the coast of Catalina on their yacht.   Robert was a little uncomfortable with Natalie and Walken's blooming friendship and was fearful that an affair between the two co-stars might be brewing.  Things got a bit heated between the three during their first night together, and, rather than spend the night on the boat with her husband, Natalie had the ship's captain take her ashore where she booked a room at the Pavilion Lodge.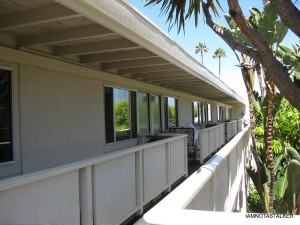 The following day, Natalie returned to the ship and made up with her husband.  And here's where the mystery comes into play.  On the night of November 28, 1981, after a full day and night of drinking (and arguing) with Wagner and Walken, Natalie disappeared from the Splendour.  No one knows when or why the actress left the yacht, but early the following morning she was found dead, floating in a cove, drowned at the tender age of 43.   Numerous theories abound as to what happened to Natalie that night.  Some think she was pushed overboard by her jealous husband, others guess she accidentally fell off the ship while trying to travel ashore to spend yet another night alone in a Catalina motel room.  The world will perhaps never know the full story, as Robert says that not even he is sure of what happened that night.   And, until Pieces of My Heart was published late last year, neither Walken nor Wagner had ever spoken publicly about Natalie's death, nor has Wagner ever returned to the island where his wife met her untimely end.  Such a sad story!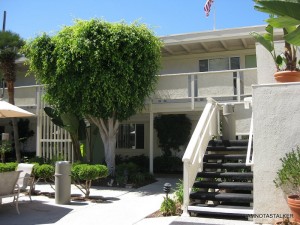 So, one of my first stops after arriving on Catalina Island this morning was, of course, the Pavilion Lodge, where Natalie spent her final night, the night of November 27, 1981.  I was actually shocked to find that the place was still in existence!  And it's a LOT bigger than I had anticipated.  While most hotels on the island are fairly small, the Pavilion Lodge property seems to just keep going and going and going.  It's HUGE!  It is, however, by no means fancy and I was very surprised that Natalie, one of the biggest movie stars of her day, would have chosen to stay there.  But because it is located directly across the street – and within walking distance – from Catalina's pier, I am guessing it was the first place she happened upon after arriving on the island that night.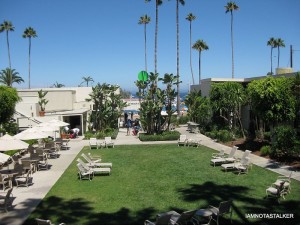 And while I would have much preferred to stay at the Pavilion Lodge as it would have made for a much more interesting blog post, sadly, my family opted to book a room elsewhere.  LOL  But from what I saw today, the Lodge looks like a very nice place to spend a few nights.  It is located directly across the street from the beach on a large piece of property, with a nice cental lawn area, and a perfect view of the ocean.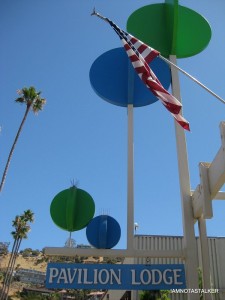 And I absolutely fell in love with their retro-fabulous sign.  🙂 
For those who haven't yet read Pieces of My Heart, I HIGHLY recommend it!  Robert really dishes up some good Hollywood dirt in it!  So LOVED it!
Until next time, Happy Stalking!  🙂
Stalk It: The Pavilion Lodge is located at 513 Crescent Avenue in Avalon on Catalina Island.
11837