Nate Archibald's Townhouse
Oct 19th, 2009 | By
Lindsay
| Category:
TV Locations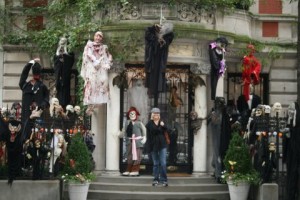 Rather than suffer through the re-run abyss airing on most television networks this past summer, my fiance and I instead decided to purchase and watch the first two seasons of the hit CW series Gossip Girl, which neither of us had ever before seen.  Even though Mike, from MovieShotsLA, had been telling me for months that I would love the show, I steered clear of it as I had been under the incorrect assumption that it catered mostly to the teeny-bopper set.  But, let me tell you, once we finally sat down to watch, it didn't take long for my fiance and I to become totally and completely hooked!!!  As much as it pains me to admit, there were literally whole weekends spent watching back to back episodes, the two of us never once leaving the couch!  LOL  Needless to say, I absolutely FELL IN LOVE with the show . . . and its locations.  And, even though Blair Waldorf and Chuck Bass are the two GG  characters I love the most, the locale I was most excited about stalking while in New York two weeks ago was the absolutely beautiful Neoclassical townhouse belonging to Nate Archibald (aka Chace Crawford) on the show.  I found this location – and a few others – thanks to this awesome website.  So, bright and early on our very first morning in NYC, I dragged my parents and my fiance out to finally do some Gossip Girl  stalking!  🙂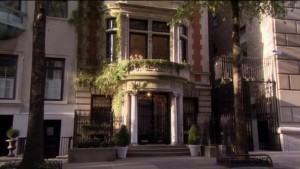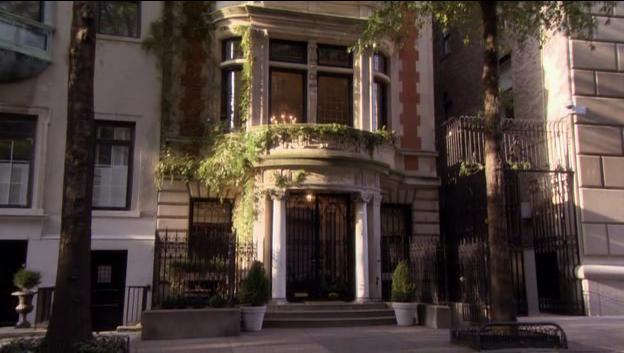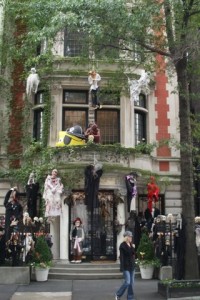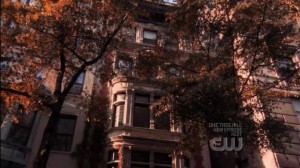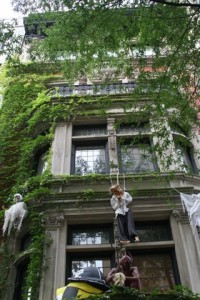 Ironically enough, when we arrived at the townhouse, I almost didn't recognize the place thanks to the fact that it was COMPLETELY covered in Halloween decorations.  LOL  But being that Halloween is my favorite holiday, I really didn't mind.  🙂  The six story townhouse, which was built in 1910 and measures 11,296 square feet, is absolutely beautiful in person and it's not very hard to see why producers chose to use it as the residence of the Archibald family – heirs to the Vanderbilt fortune – on the show.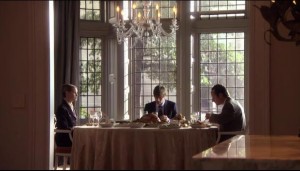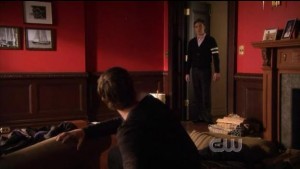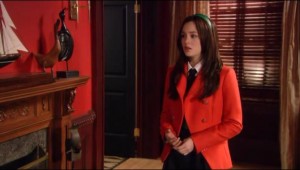 As fate would have it, while we were taking photographs of the townhouse, the real life owner happened to walk outside, so I, of course, had to ask him a few questions about the filming.  He was SUPER nice to us, but was very nonchalant about Gossip Girl, as if the filming of a hit television show on his property was an everyday occurrence, which I suppose, for him, it actually is.  LOL  Besides telling us that Chace Crawford is very nice in person, the owner also mentioned that the real interiors of his house are used for the filming of the interiors of the Archibald home, as well.  So cool!  🙂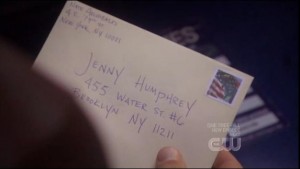 Even cooler is the fact that in the Season 2 episode of Gossip Girl  entitled "There Might Be Blood", the real life address of the home is shown as Nate's return address on the letter he mails to Jenny!  🙂  Love it!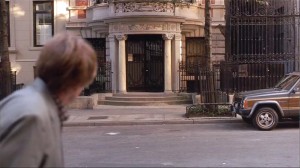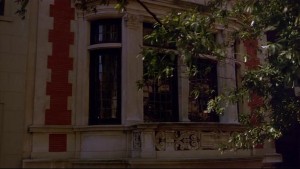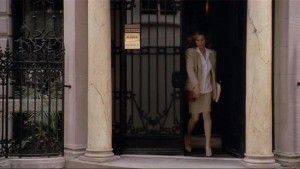 And thanks to fave book Manhattan on Film: Walking Tours of Hollywood's Fabled Front Lot, I found out that the Archibald townhouse was also used as the office of therapist Susan Lowenstein (aka Barbra Streisand) in the 1991 movie The Prince of Tides.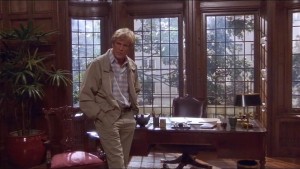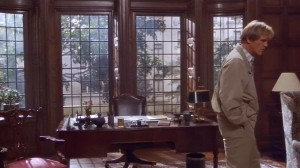 And, from how it appears in the movie, I am pretty sure the real life interiors of the home were also used in the filming.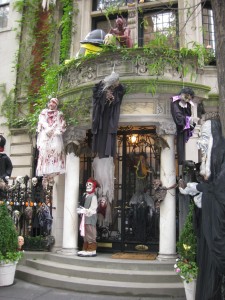 AND, according to this article, the King of Pop himself, Michael Jackson, rented this very same house for about six months back in 1999 for the bargain price of $75,000 a month while recording his "Invincible" album.  SO COOL!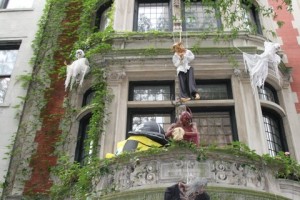 I honestly can't recommend stalking Nate's townhouse enough!  It is such an amazing piece of property, that even if it wasn't a filming location, I'm pretty sure I'd still be obsessed with it.  🙂
Until next time, Happy Stalking!  🙂
Stalk It: Nate Archibald's townhouse from Gossip Girl  is located at 4 East 74th Street on Manhattan's Upper East Side.  Located right around the corner at 25 East 73rd Street is Via Quadronno, my very favorite place to eat breakfast in all of New York.  Their croissants are out of this world!
13179