David Silver's Grandparents' House from "Beverly Hills, 90210"
Feb 19th, 2010 | By
Lindsay
| Category:
90210 & Beverly Hills, 90210 Filming Locations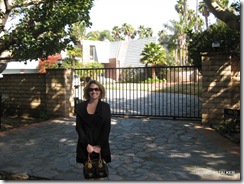 One Beverly Hills, 90210  location that I have been dying to find pretty much ever since the episode it was featured in aired over 18 years ago is the house where David Silver's grandparents' lived in the Season One episode entitled "Palm Springs Weekend" (aka "A Fling in Palm Springs").  For those who don't know 90210 like the back of their hand like I do, in the episode Kelly, Donna, Brenda, and the gang head out to Palm Springs for Presidents' Day Weekend and, because of an oversight on Steve's part, wind up having to spend the entire three days at David Silvers' grandparents' house.  And while I was absolutely certain that the home used in the episode wasn't located in Palm Springs, unfortunately, I had no idea of where it actually could be found.  My gut was telling me that it might be located in or around Encino and I actually spent quite a bit of time searching in that area.  It was actually this location that I was looking for when I stumbled upon the mansion where April Rhodes was caught squatting in "The Rhodes Not Taken" episode of fave show Glee, but I digress.  Anyway after spending countless hours searching the Valley for David Silver's grandparents' house, fellow stalker Chas got some insider information that the residence could actually be found in . . . Malibu of all places!  I swear, Malibu would have been the absolute LAST spot on earth I would have looked for this house as, in my opinion at least, it just doesn't really look like a Malibu-type residence.  Anyway, once Chas had me divert my search to the 'Bu  :), I found the home almost immediately.  YAY.  So, this past Friday, Mike, from MovieShotsLA, took the day off and the two of us headed out to Malibu to do some long overdue "Palm Springs" stalking.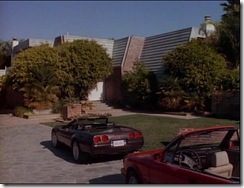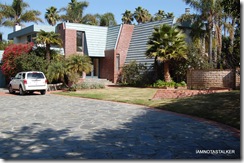 And let me tell you, I literally started screaming the moment we drove up to the house when I realized that – over eighteen years later – the place still looked EXACTLY – and I do mean EXACTLY – the same as it did when it appeared on 90210.  The only differences I noticed were that the trees in the front yard have since been changed, as have the front doors which are now made out of glass.  Other than those two minor details, though, the place still looks very much like Henry and Adele Silver's house.  🙂  I cannot tell you how cool it was to finally be seeing this location in person and to be reliving the countless memories that being there brought back – memories of Dylan playing charades with Brenda in the living room, memories of David Silver's random hookup with a girl named Tuesday whom he met at a gas station, and memories of Donna's black daisy dress with the matching black daisy headband.  LOL  God, I miss that show!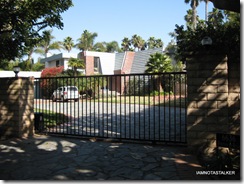 As you can see in the above photograph, David Silver's grandparents' house is, sadly, gated, so Mike and I couldn't venture in farther to get a better view.  🙁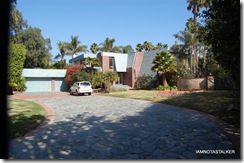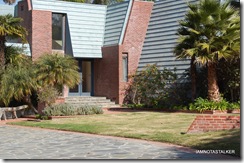 But he did manage to snap a few close-up pictures through the fence for me.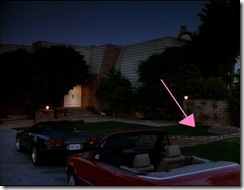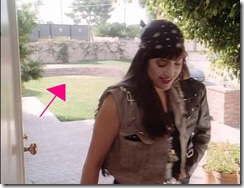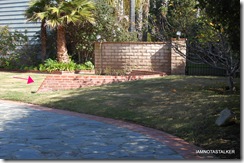 Silly as it may sound, Mike and I were most excited to see the little curved brick half-wall located in the middle of the home's front lawn, as that same brick wall was also visible on 90210.  I almost couldn't believe it was still there after all these years.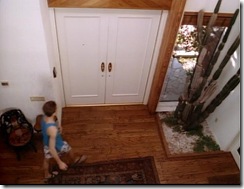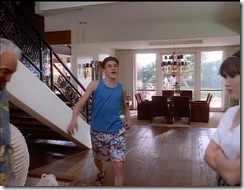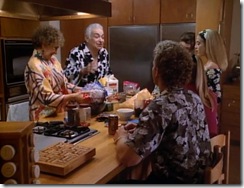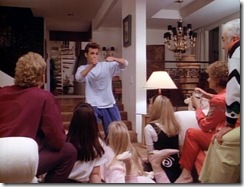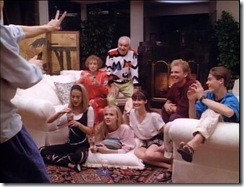 I am fairly certain that the real life interior of the home was also featured in the episode.  Oh, what I wouldn't give to see the inside of that place!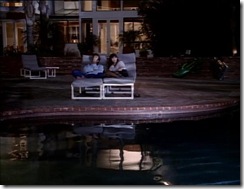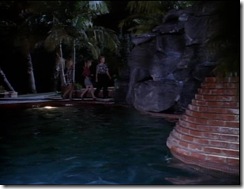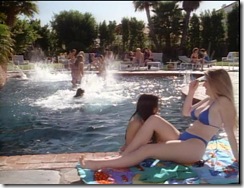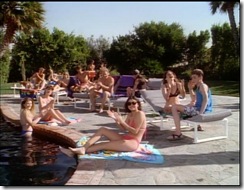 The backyard and pool area appeared quite a few times in the episode, too.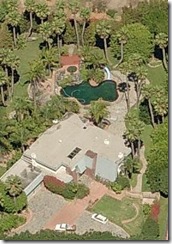 Sadly, though, that area is not at all visible from the street.  But that's why God created aerial images, right?  😉  And, as you can see, the pool still looks very much the same as it did on the show.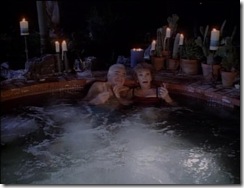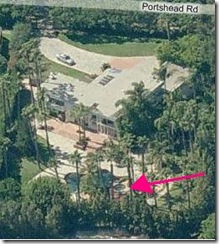 Even Henry and Adele's little hidden hot tub oasis is actually there in real life.  LOVE IT!   While we were stalking the place, Mike and I were hoping beyond hope that the owner would come outside so we could ask them all sorts of questions about the filming and maybe even get a peek at their backyard, but sadly it was not to be.  🙁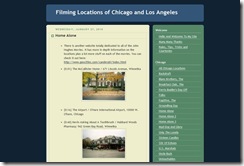 On a side note – My good friend and fellow stalker Chas has finally started up his own filming locations website.  The website is called ItsFilmedThere.com and it focuses on locations in both the Los Angeles and the Chicago areas.  And, let me tell you, while his L.A. posts are great, it is the Chicago locations that have me absolutely fascinated.  Before coming into contact with Chas I had NO idea whatsoever that so many movies were filmed in the Windy City.  The first time I learned about Chas' huge library of Chicago area locations was one night back in December during one of my father's many hospital visits.  My dad had been taken to the emergency room and because only my mom was allowed to stay with him, my fiancé and I were stuck in the waiting room for hours, bored out of our minds.  Until I logged onto Facebook via my cell phone, that is, and started looking through all of Chas' Facebook photos.  And, let me tell you, I just about died looking at his Chicago movie pictures.  My fiancé and I were literally mesmerized for hours looking at those photos – which is saying a lot being that the Grim Cheaper doesn't normally care about movie locations – and ever since that night I've been absolutely itching to visit the Windy City.  Chicago honeymoon, anyone?  🙂  So, when Chas decided to start his own site last month I begged him to publish all of his Chicago photographs for stalkers such as myself – who had no idea the Windy City was such a treasure trove of locations – to enjoy.  You can check out his site here – www.itsfilmedthere.com.  🙂 
A big THANK YOU to Chas for helping me find this location.  🙂
Until next time, Happy Stalking!  🙂
Stalk It: David Silver's Grandparents' house from Beverly Hills, 90210 is located at 6636 Portshead Road in Malibu.
17468