Jessica's House from "Crazy, Stupid, Love."
Nov 14th, 2011 | By
Lindsay
| Category:
Movie Locations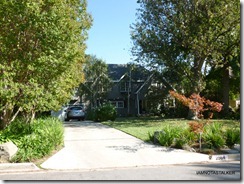 Another Crazy, Stupid, Love. location that I stalked recently was the residence where the Riley family – babysitter Jessica (aka Analeigh Tipton) and her parents, Bernie (aka John Carroll Lynch) and Claire (aka Beth Littleford) – lived.  And I just have to say here that now that the flick has been released on DVD, I have watched it about 100 times!  OK, OK, I am exaggerating slightly, but I do have a serious problem!  If anyone out there knows of a support group for Crazy, Stupid, Love. addiction, please, please let me know!  But I digress.  Anyway, I was informed of this particular location thanks to a helpful Crazy, Stupid, Love. crewmember and, even though it appeared only briefly, because I thought Analeigh Tipton was absolutely phenomenal in the movie, I just had to go stalk it.  Truth be told, though, every actor in Crazy, Stupid, Love. was phenomenal!  In most movies there are certain roles in which an actor seems to be perfectly cast, but in the case of Crazy, Stupid, Love., everyone – right on down to the bit players – seemed tailor-made for their role.  If only there were Academy Awards for casting!
In Crazy, Stupid, Love., the Riley house first appears in the scene in which Cal Weaver (aka Steve Carell) drops Jessica off after an evening of babysitting and she tells him that his wife is "bat-sh*t crazy" for wanting a divorce.
The abode next shows up in the scene in which Cal's 13-year-old son, Robbie (aka Jonah Bobo), delivers some second-hand flowers to Jessica's front door, while she is making an, ahem, present for Cal.
And lastly, the home was used in the scene in which Bernie finds out about Jessica's present for Cal.  I do not want to say anything else about that particular scene as I do not want to spoil the movie for those who have yet to see it.
In real life, the Riley home, which was built in 1947, is absolutely adorable and boasts a whopping 7 bedrooms, 4 baths, and 3,875 square feet of living space.
And while I am fairly certain that the real life interior of the house was also used in the flick, I could not find any interior photographs online with which to verify my hunch.
Analeigh Tipton from "Crazy, Stupid, Love." on "America's Next Top Model"
On an Analeigh Tipton side-note – while researching this post, I discovered that the actress starred in the Eleventh Season of America's Next Top Model, during which she placed Third.  You can watch a clip of her on the show by clicking above.  As you can see, she is much more mature, confident, and wise than the character she played in Crazy, Stupid, Love. Like I said, the woman is phenomenal!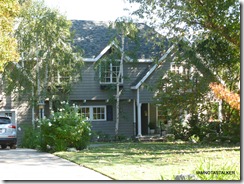 Until next time, Happy Stalking! 

Stalk It: Jessica's house from Crazy, Stupid, Love. is located at 2564 Boulder Road in Altadena.
42171