Chateau LeMoine from "Southland"
Apr 25th, 2012 | By
Lindsay
| Category:
TV Locations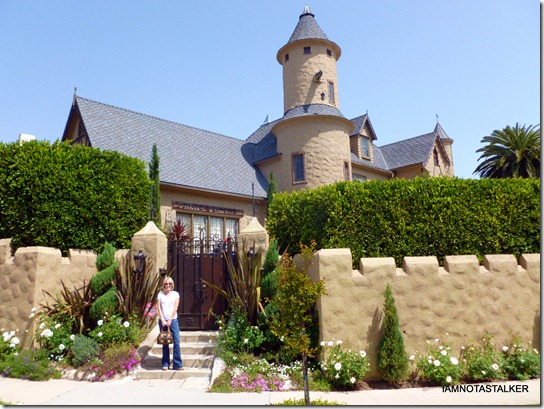 A few months ago, Mike, from MovieShotsLA, posted some photographs on his site of Chateau LeMoine, an uh-ma-zing castle-like property that was featured in the Season 3 episode of Southland (his favorite television series, second only, of course, to Beverly Hills, 90210) titled "Cop or Not".  And while I have never watched Southland, I became majorly obsessed with the fabulously unique home.  So, a couple of weeks back, while on our way to stalk Franc's wedding coordinator office from Father of the Bride, which I blogged about in mid-April, I asked Mike to make a pit stop at the Chateau so that I could finally see it in person.  And, let me tell you, the place did not disappoint!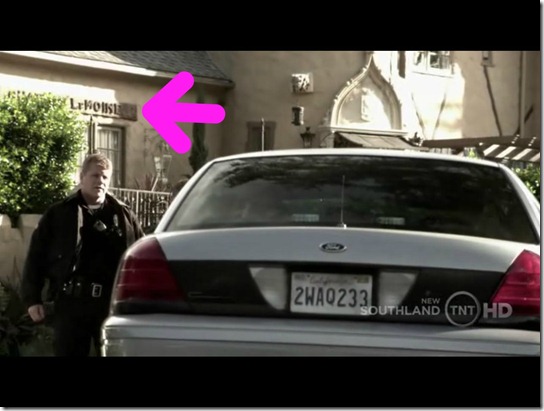 Mike found this location thanks to a sign that read "LeMoine" that was visible in the background of "Cop or Not".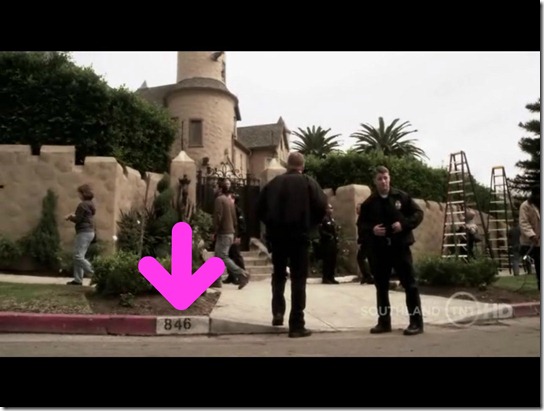 He had also spotted an address number of "846" on the curb in front of the residence in the episode.  A quick Google search of the terms "LeMoine", "846", "House", and "Los Angeles" led him right to the Chateau LeMoine.  Yay!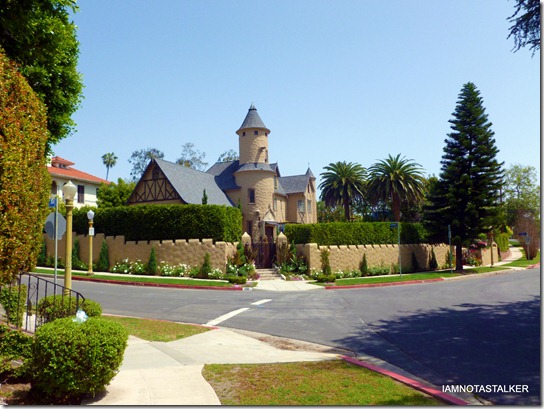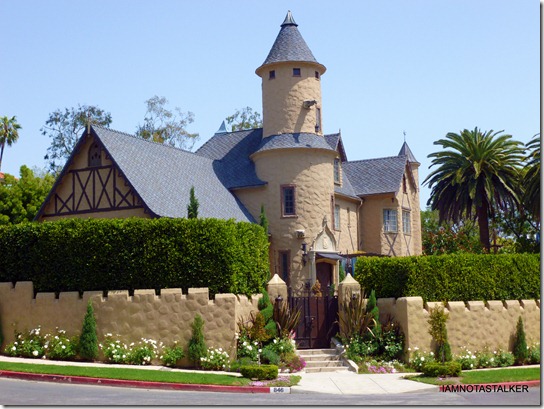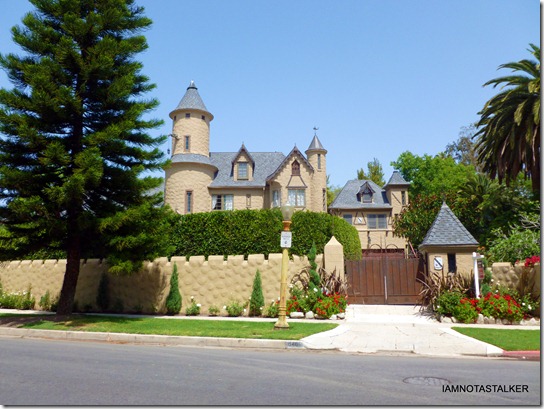 Chateau LeMoine was originally constructed in 1925 by French architect Earl LeMoine at a cost of $9,000.  According to an article in the Larchmont Chronicle, LeMoine's wife had fallen in love with the land, which contains a natural brook and waterfall, a few years prior and Earl had surprised her by building "a chateau resembling those in their native south of France" as a birthday present.  After the death of Earl's wife, the property went through a succession of different owners and eventually wound up in a state of disrepair.  Until 2009, that is, when an architect named Dean Caldarelli and a real estate agent named Dmitri Chami purchased the dwelling and began an extensive renovation process, during which they widened doorways, fenced off the perimeter of the property, added interior archways, and built a large pool/"Baroque-influenced water feature" and garden area in the front yard.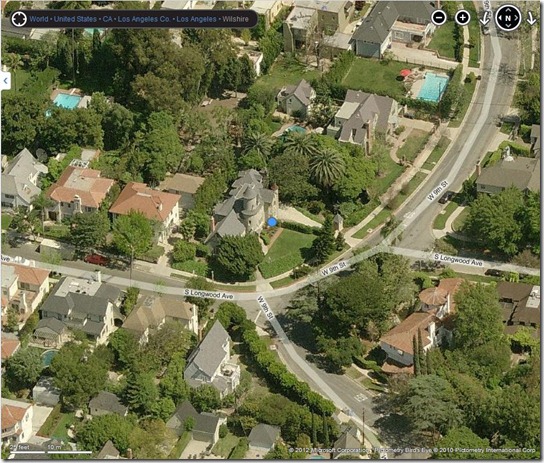 An aerial view of the property pre-remodel is pictured above.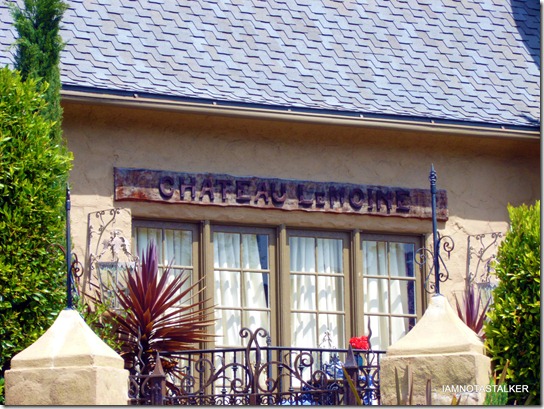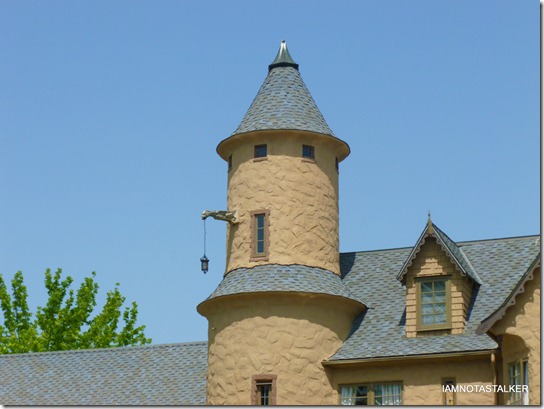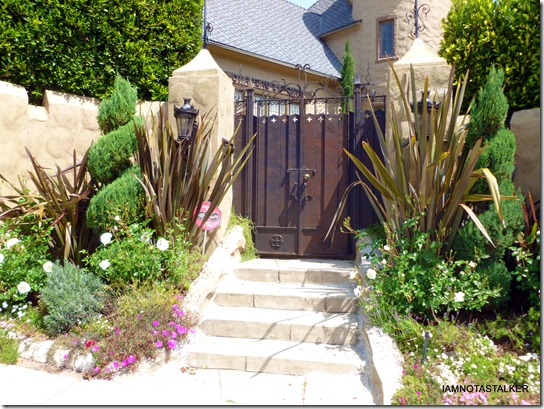 As you can see above, the property's detailing is nothing short of spectacular.  Sure, the place is a bit kitschy and over-the-top, but, then again, so is Los Angeles. 
Chateau LeMoine, which boasts five bedrooms, six baths, 4,510 square feet, 0.33 acres of land, a turret, a moat, four exterior courtyards (all with seating areas), a two-story wood-beamed living room with twenty-foot ceilings, and a one-bedroom, one-bath guest house, is currently for sale for a cool $2.475 million.  You can check out the real estate listing here.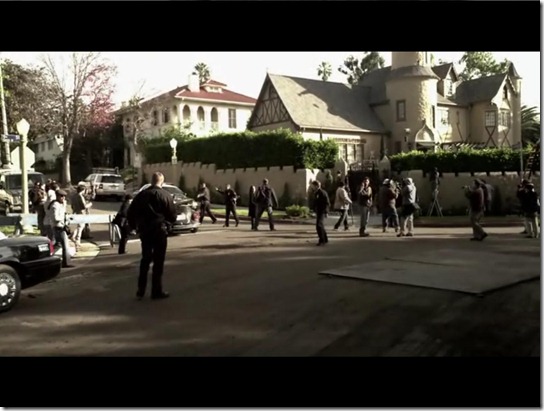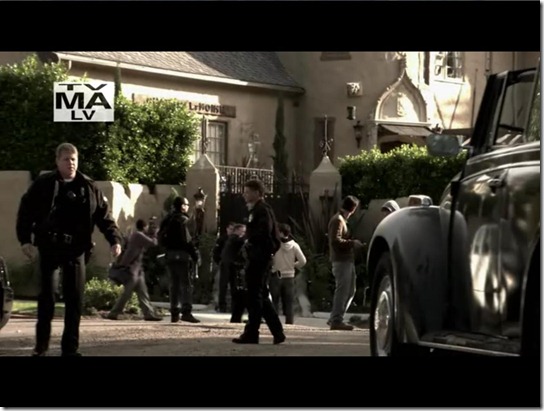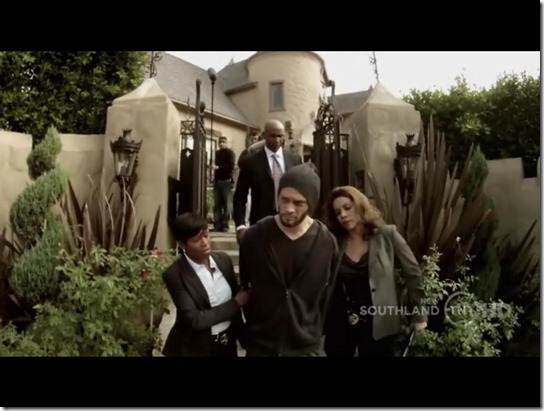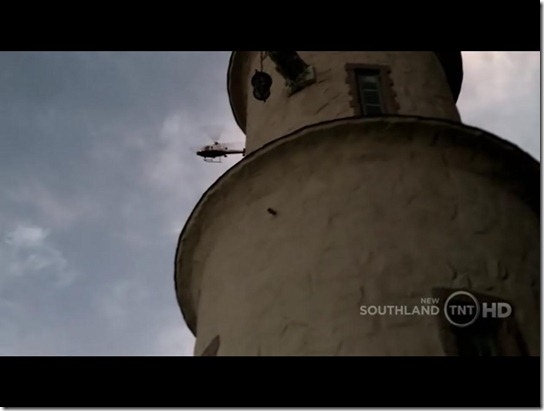 In the "Cop or Not" episode of Southland, the Chateau LeMoine belonged to actor Billy Stearn (John Charles Meyer) and was where he was arrested for the murder of his estranged wife, Bethany.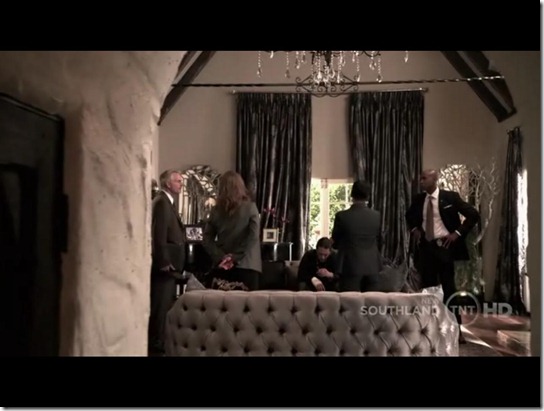 The real life interior of the home, which you can see photographs of here, also appeared briefly in the episode.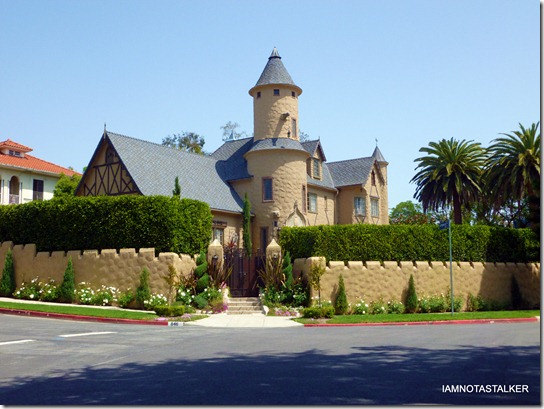 A Ben McKenzie fan named Annie happened to catch the filming that took place at Chateau LeMoine and posted a great write-up of it, along with some fabulous photographs, on the Ben Support Live Journal website, which you can check out here.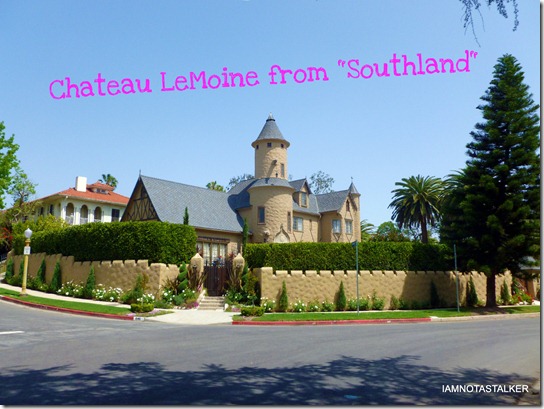 Big THANK YOU to Mike, from MovieShotsLA, for finding this location! 
Until next time, Happy Stalking! 
Stalk It: Chateau LeMoine, from the "Cop or Not" episode of Southland, is located at 846 South Longwood Avenue in the Brookside area of Los Angeles, just south of Hancock Park.
52224