Mike's House from "Say Anything . . . "
Aug 20th, 2012 | By
Lindsay
| Category:
Movie Locations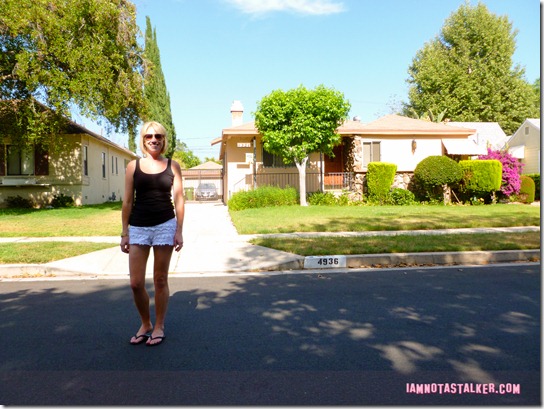 As I mentioned in last Thursday's post about North Hollywood Park – aka the location of the iconic Boombox scene from Say Anything . . .  – Mike, from MovieShotsLA, and I recently went on a mission to track down some missing locales from the classic 1989 flick.  And I am very happy to report that our hunt was successful!  One location that Mike found was the house where Mike Cameron (Jason Gould) lived in the movie.  So he took me right on over there to stalk the place way back in early June, shortly after we had stalked both North Hollywood Park and the 7-Eleven from the flick (which I blogged about on Friday).
In Say Anything . . . , Lloyd Dobler (John Cusack) becomes the unwitting "key-master" – aka the designated driver who holds onto all of the partygoers' car keys and then judges who is able to drive home and who is not – for a high school graduation party that he has brought his dream girl, Diane Court (Ione Skye), to on their first date.  After the party, he winds up having to take a drunk classmate named Mike home.  The only trouble is that Mike cannot remember where he lives and the drive to his house winds up taking over three hours.  When they do finally drop him off, Mike stands on the curb and says, "You guys are the best!  Give me a call or uh – ", but before he can finish the sentence, Lloyd cuts him off by speeding away.  LOL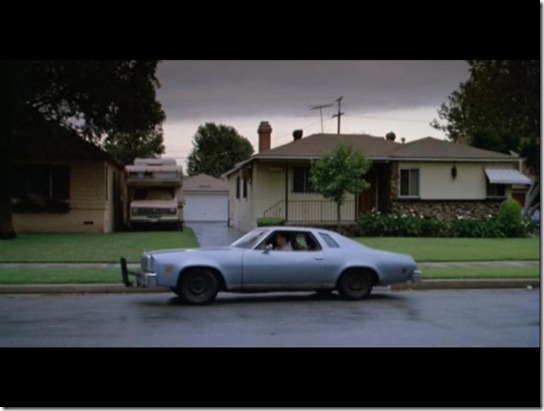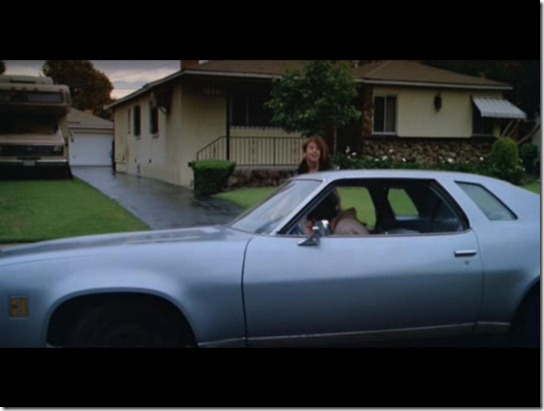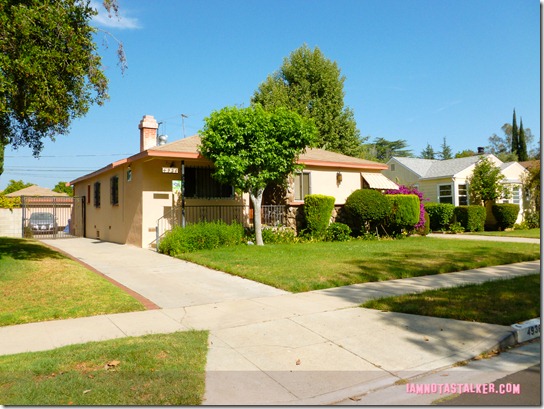 Mike found this location thanks to an address number of 4936 that was visible on the curb in the scene.  He figured that the residence was most likely located in the same general vicinity as North Hollywood Park and the 7-Eleven from the flick and started looking in the NoHo area before working his way outward until he found the right spot.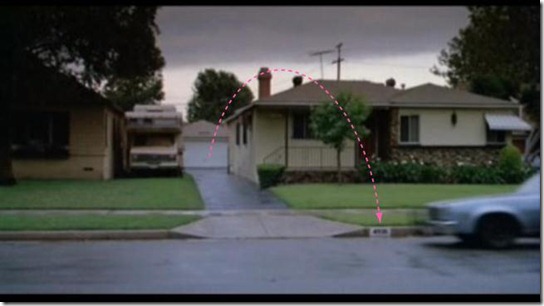 It is absolutely mind-boggling to me (in a good way) that the house looks exactly – and when I say exactly, I mean EXACTLY – the same today as it did back in 1989 when Say Anything . . . was filmed.  Even the tree in the front yard appears just as it did onscreen – albeit slightly taller, but not by much.  In real life, the residence, which was originally built in 1947, measures 3 bedrooms, 1 bath, and 1,473 square feet, and sits on a 0.17-acre plot of land.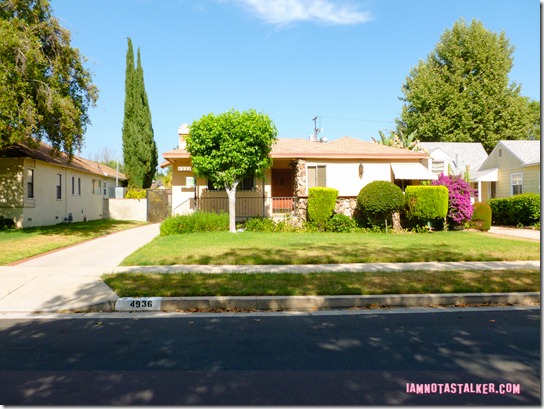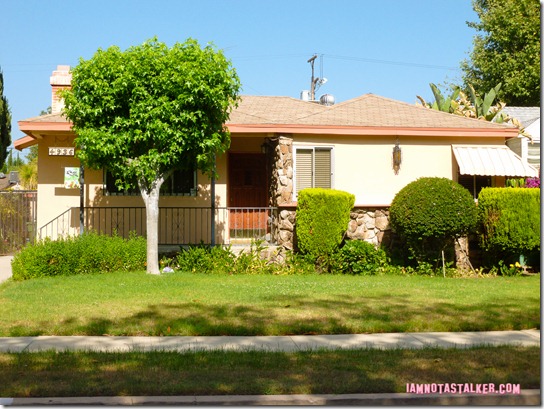 You can find me on Facebook here and on Twitter at @IAMNOTASTALKER.  And be sure to check out my my other blog, The Well-Heeled Diabetic.
Big THANK YOU to Mike, from MovieShotsLA, for finding this location!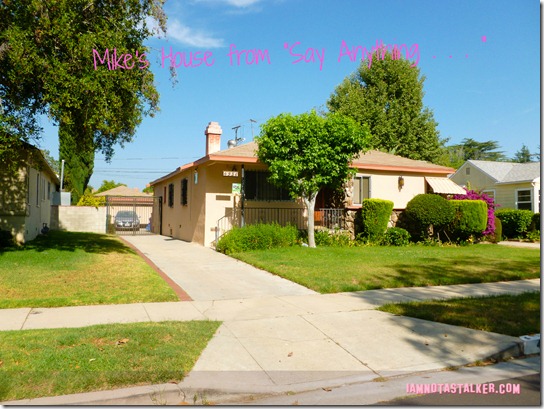 Until next time, Happy Stalking! 

Stalk It: Mike Cameron's house from Say Anything . . . is located at 4936 Sunnyslope Avenue in Sherman Oaks.
56554