Jerry's House from "Parks and Recreation"
Dec 17th, 2012 | By
Lindsay
| Category:
TV Locations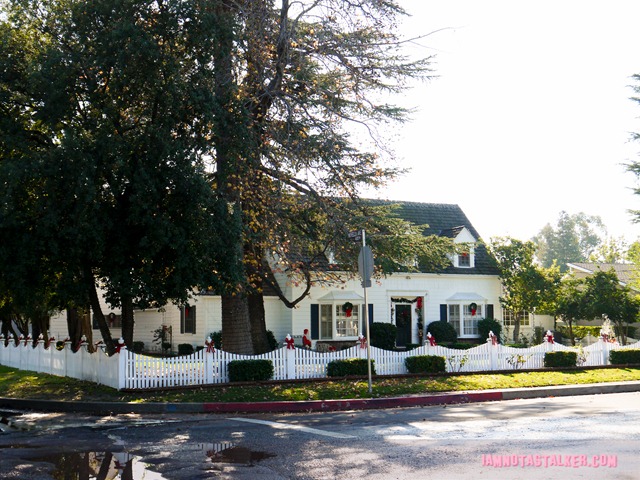 As the song goes, it's beginning to look a lot like Christmas and what better way to celebrate than by blogging about holiday-themed locales on each day leading up to the 25th? Hope y'all enjoy them! And now, on with the post! Two Thursday ago, while watching fave show Parks and Recreation, I became just a wee-bit obsessed with the charmingly picturesque home belonging to Jerry Gergich (Jim O'Heir) and his shockingly gorgeous family – wife, Gayle (Christie Brinkley), and daughters, Millicent (Sarah Wright), Gladys (Katie Gill), and Miriam (Maliabeth Johnson) – in the Season 5 Christmas-themed episode titled "Ron and Diane". I mean look at the place! It's like it was ripped right out of a Hallmark commercial or something! A-DO-RABLE!
Thankfully, this one was an easy find. I thought the residence looked slightly familiar and had a vague recollection that I had seen photographs of it online while on the hunt for the Boy Meets World house back in mid-November. So I dashed over to my favorite locations library, Malibu Locations, to search for colonial-style residences in the Studio City area (the same parameters I used to track down the BMW abode) and, sure enough, I came across a listing for the place almost immediately. Fortunately, an address number of 11800 was visible in the listing photos, which made finding the home from there a snap. Yay! So I ran right out to stalk the place just a few days later.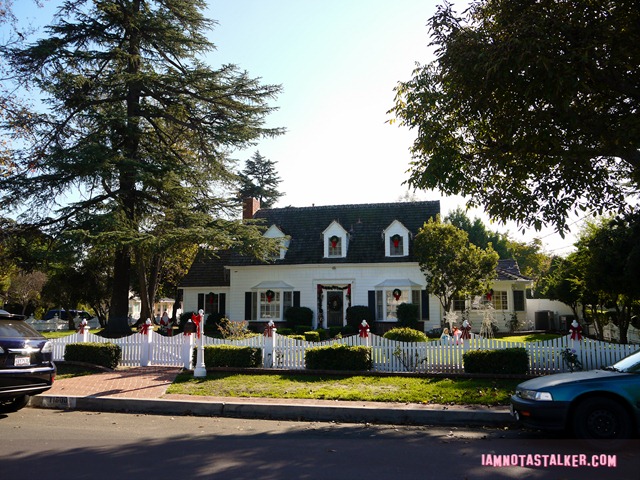 In real life, Jerry's house, which was originally built in 1939, boasts three bedrooms, three baths and 3,126 square feet of living space. As you can see below, the residence is absolutely idyllic in person – so much so that I am shocked it has not been used in more productions.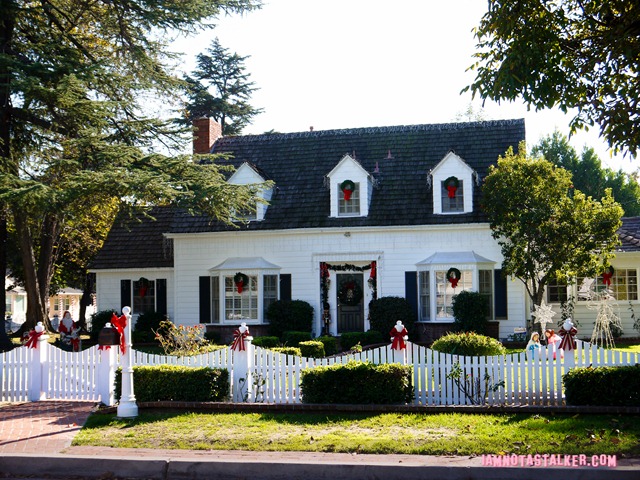 Oddly enough, while the house is nestled on what appears to be a gargantuan plot of land, in actuality the property only measures a scant 0.31 acres according to fave website Zillow .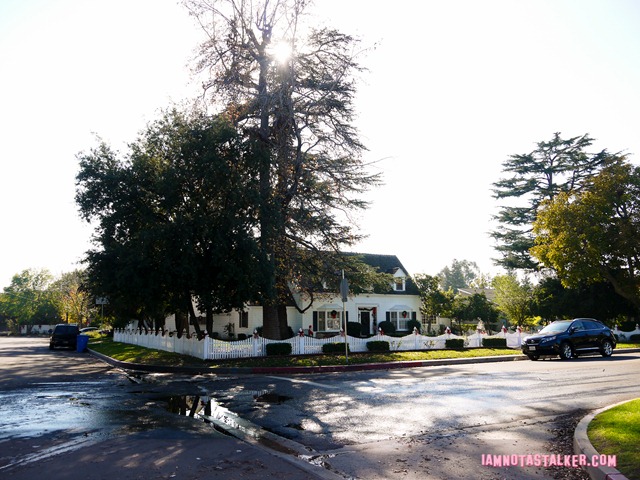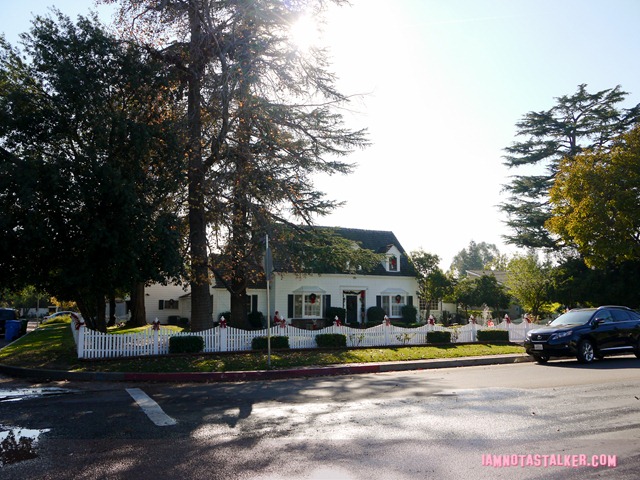 Jerry's house is featured quite extensively in the "Ron and Diane" episode, as the site of the Gergich family Christmas party where the Parks and Rec Department gang are all guests – well, except for Tom Haverford (Aziz Ansari), April Ludgate (Aubrey Plaza) and Andy Dwyer (Chris Pratt), whom Ann Perkins (Rashida Jones) has banned from attending, and Leslie Knope (Amy Poehler) and Ron Swanson (Nick Offerman), who are at the Indiana Fine Woodworking Association Woodworking Awards. LOL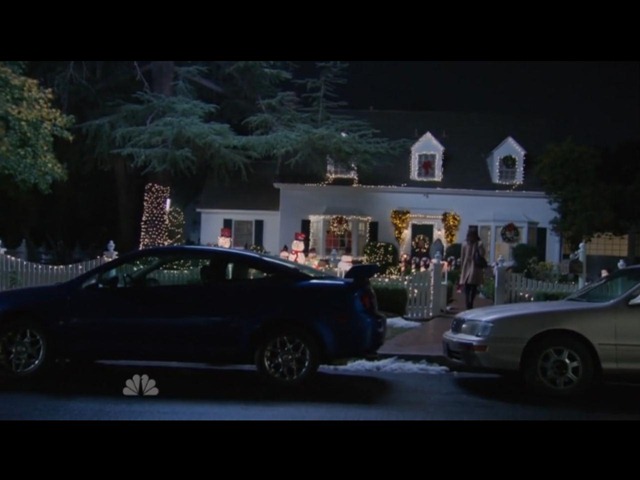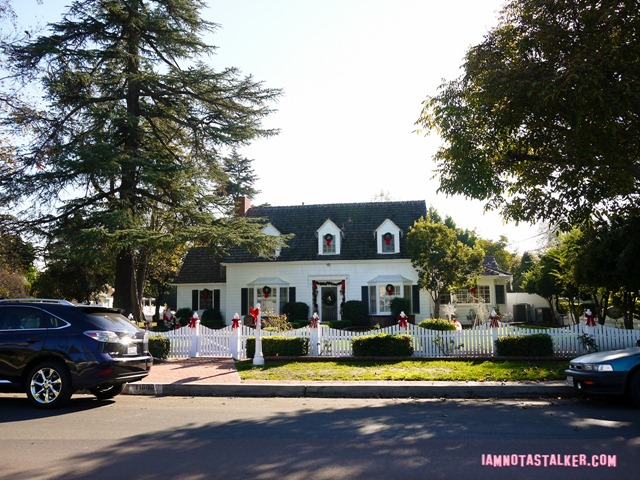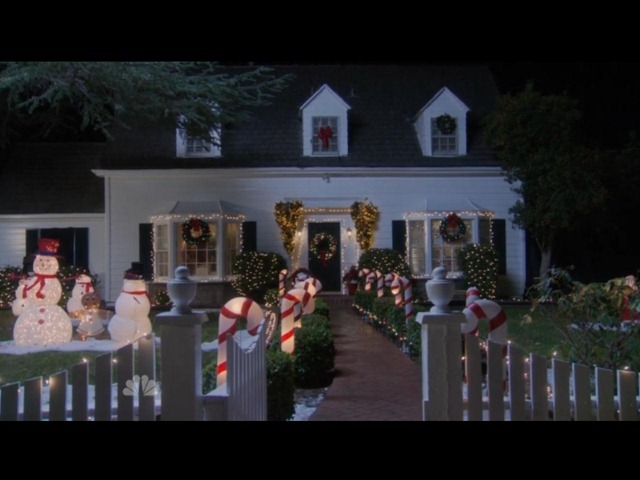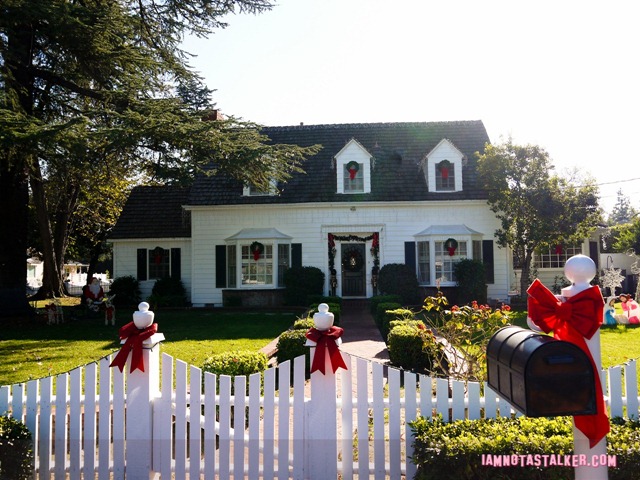 The real life interior of the home, which you can see photographs of here, was also used in the episode.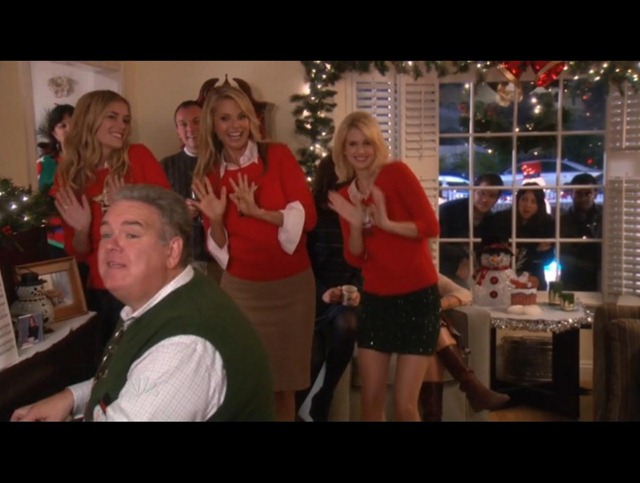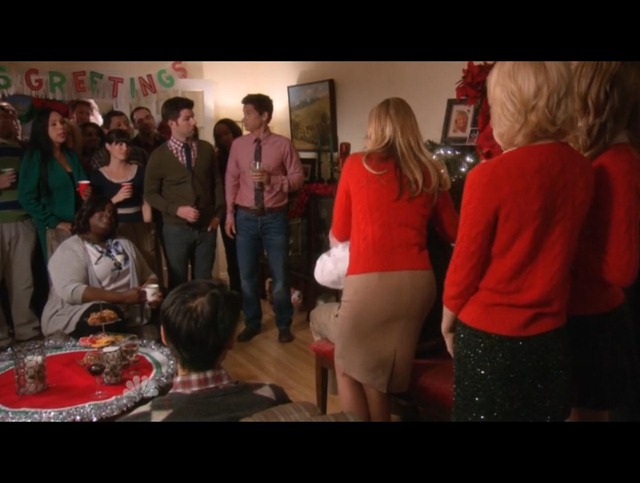 I so love the fireplace video that played in the background on Jerry's TV during the party, by the way.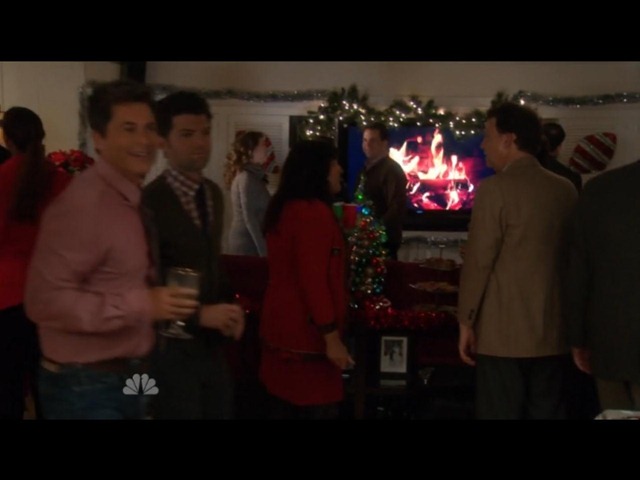 Oddly enough, an entirely different house – one located at 4203 Bellaire Avenue in Studio City – was used as Jerry's residence in the Season 4 episode of Parks and Recreation titled "Sweet Sixteen".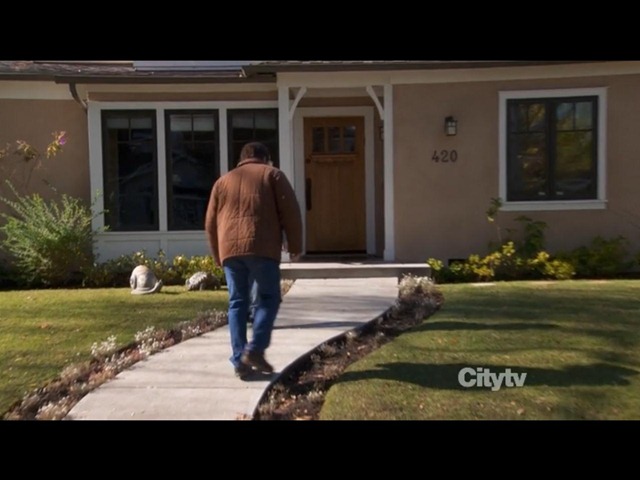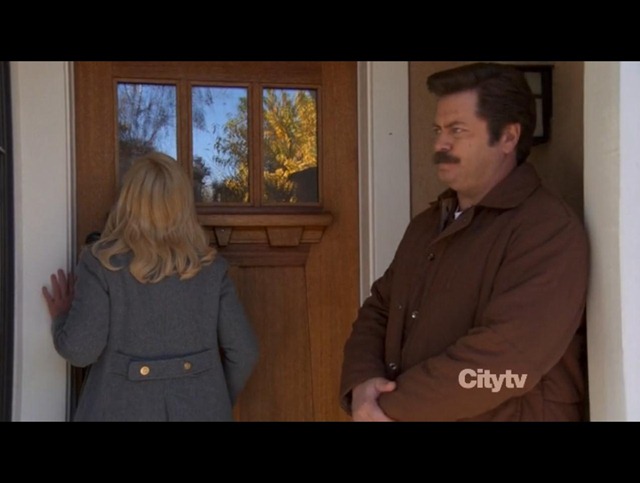 You can find me on Facebook here and on Twitter at @IAMNOTASTALKER. And be sure to check out my other blog, The Well-Heeled Diabetic.
Until next time, Happy Stalking!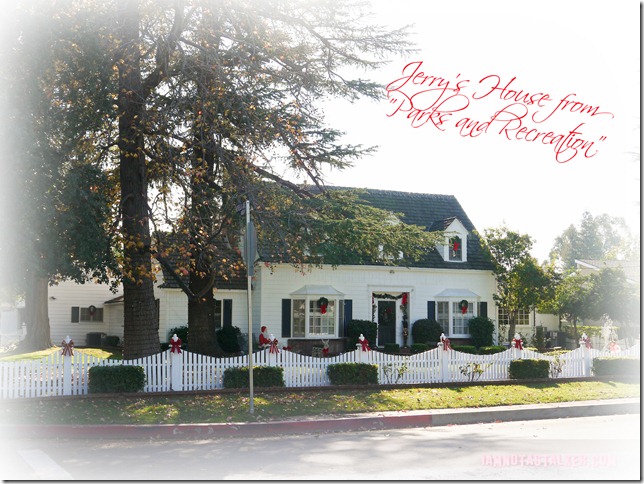 Stalk It: Jerry Gergich's house, from the "Ron and Diane" episode of Parks and Recreation, is located at 11800 Kling Street in Valley Village.
63684