Antonio's Pizzeria – A Shannen Doherty Fave
Jan 11th, 2013 | By
Lindsay
| Category:
This and That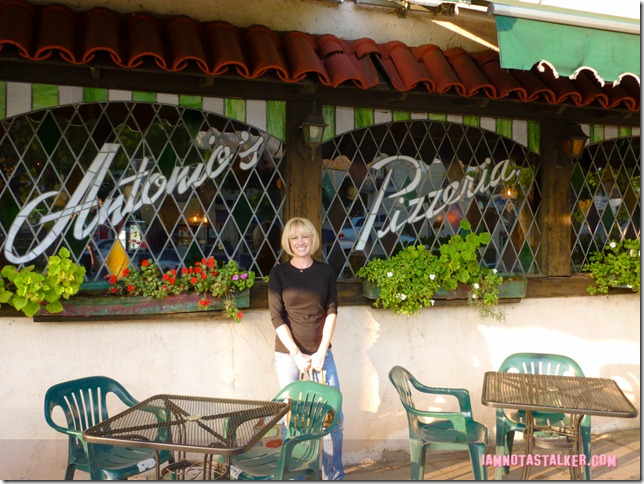 Way back in September 2011, while the Grim Cheaper and I were out and about doing some stalking in the San Fernando Valley area, we happened to drive past Antonio's Pizzeria and the GC suggested that we pop in.  He had dined at Antonio's several times in the past and remembered that the place had quite a few autographed headshots on the walls.  Um, autographed headshots?  Count me in!  So we immediately pulled the car over and, let me tell you, I just about died when I walked through the front doors and spotted a photograph of my girl Shannen Doherty prominently displayed!  Because the GC and I had just eaten prior to passing by Antonio's, though, we were not able to dine there that day, unfortunately.  But I did add the restaurant to my To-Stalk list and finally made it back out there this past October, when fellow stalkers Lavonna and Kim were in town visiting from Ohio.  After watching a taping of The Ellen DeGeneres Show, the three of us headed over to the Italian eatery, with Miss Pinky Lovejoy, from the Thinking Pink blog, in tow.
The eatery, which was first known as Miceli's (and which I believe, but have been unable to determine, may have been opened by the same family behind the famous Miceli's in Hollywood), was originally founded in 1957 by a man named Antonio Miceli.  At the time, it was the San Fernando Valley's very first Italian restaurant and all of the recipes were authored by Antonio's mother.  The pizzeria quickly became a Sherman Oaks staple and Frank Sinatra was even known to have dined there once.  In 1988, the establishment was purchased by Alexandra and Steven Lunardon.  The siblings, who were longtime Antonio's regulars, had been looking to buy a franchise restaurant at the time, but when they learned that Antonio was selling Miceli's, they jumped at the chance to buy it.  Antonio's one stipulation?  That the brother-and-sister duo not change anything about the decades-old site.  Um, LOVE IT.  As you can see below, the place definitely does look like something straight out of the '50s, but in a good way.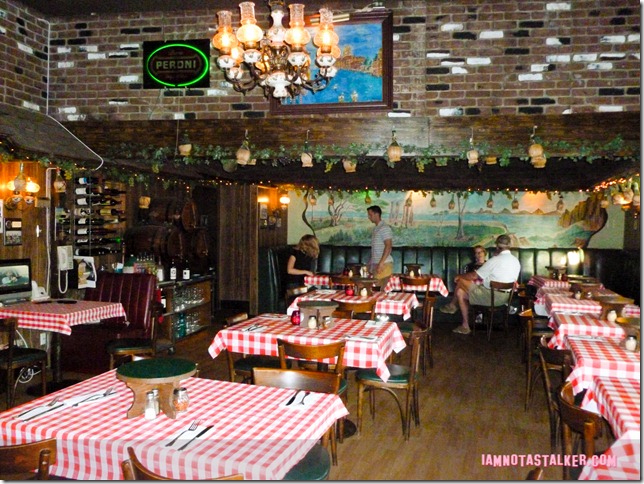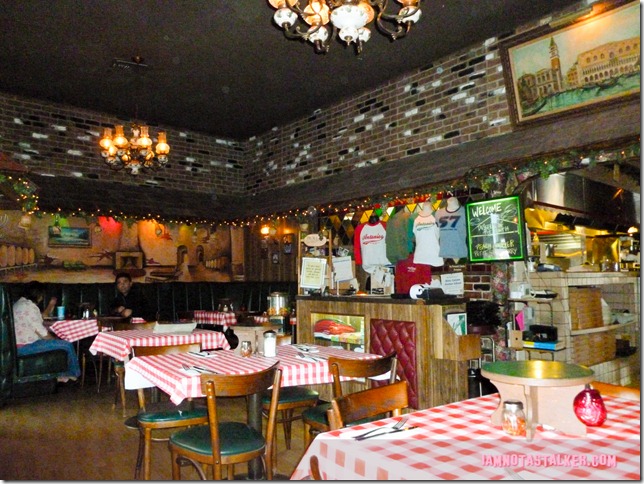 Absolutely LOVE the vintage sign out front!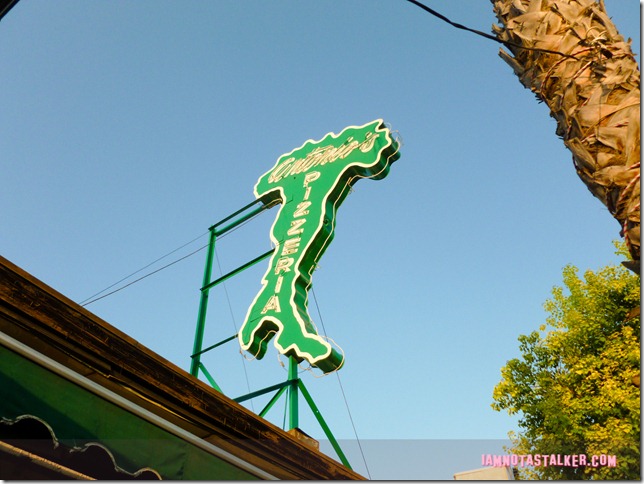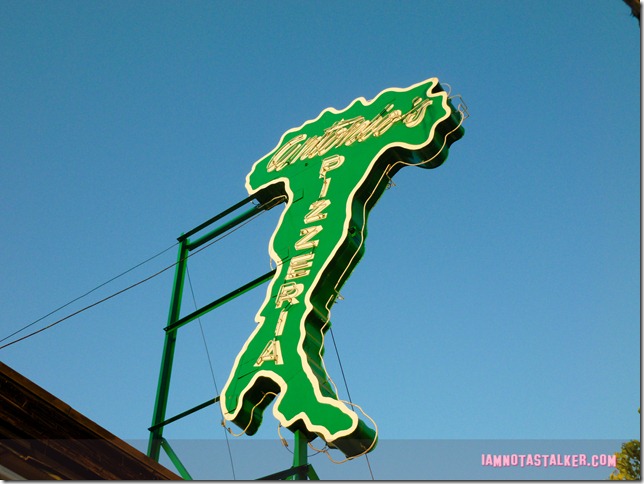 Because I am diabetic and carbs are on my no-no list, I could not partake in an Antonio's pizza, which the restaurant is famous for.  Lavonna, Kim and Pinky did opt for a pie, though, and they absolutely loved it.  I instead ordered up Chicken Marsala (my fave), which was not actually on the menu.  The eatery serves a Veal Scallopini A La Marsala and because I do not like veal, I asked if they would be willing to swap it out for chicken and they happily obliged.  It was quite delicious, too.  I highly recommend stalking the place if you are in the area.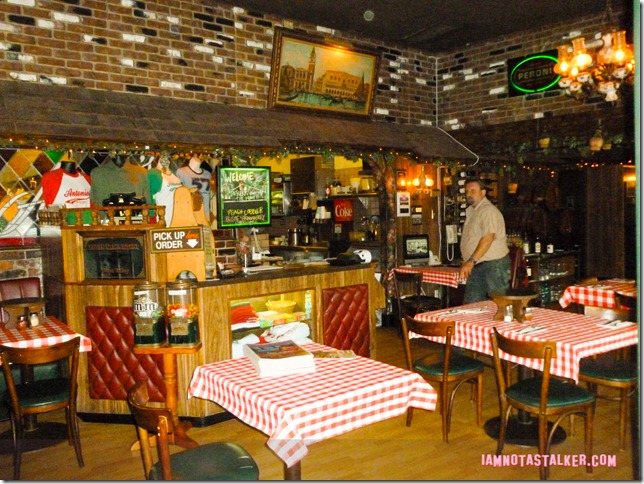 Besides Shannen Doherty, other celebs who have been known to frequent Antonio's include Adam Sandler, David Spade, Monica Potter, Keanu Reeves, Alyssa Milano, Larry Miller, Fred Willard, Kirk Cameron, Jay Leno, Alex Trebek, Jennie Garth, Peter Facinelli, Jerry Seinfeld, and Michael Richards.  Sadly though, the headshots that I so loved looking at during my first visit to the eatery have since been removed and put into storage after the one of Frank Sinatra (which was autographed!) was stolen by a patron.  Such an incredible bummer!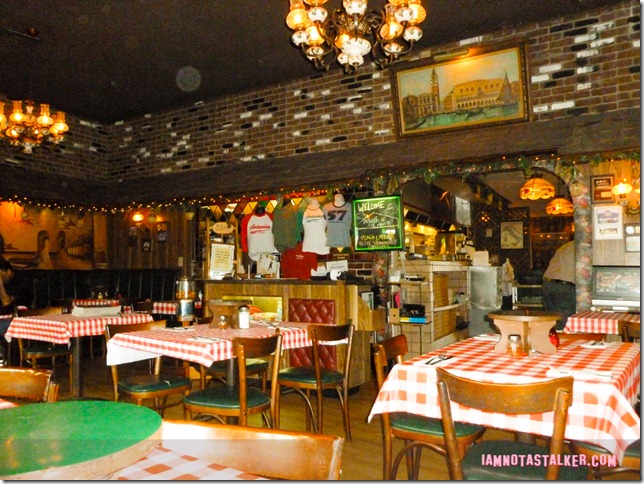 And I just have to say here that, while I know it sounds crazy and I would never say it about any other celeb, while watching the WE tv reality series Shannen Says, I came to the conclusion that Shannen Doherty and I would most-definitely become good friends if we ever were to meet.  (Shannen, are you listening? 

)  Love that girl!  I mean look at how AWESOME she is to her fans in the clip below.  Oh, if only all celebs could be that cool.
You can find me on Facebook here and on Twitter at @IAMNOTASTALKER.  And be sure to check out my other blog, The Well-Heeled Diabetic.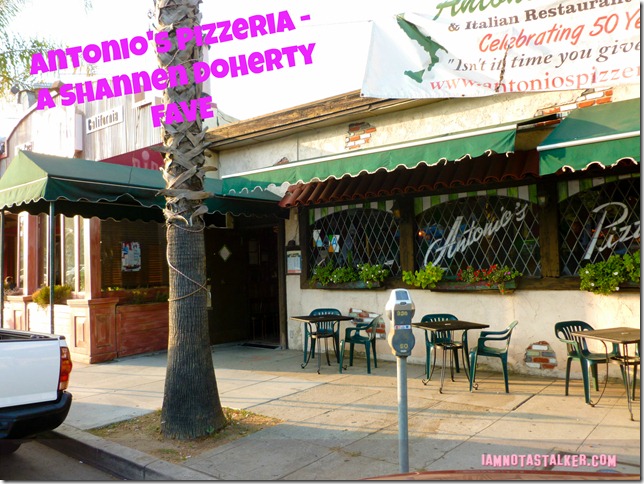 Until next time, Happy Stalking! 
Stalk It: Antonio's Pizzeria is located at 13619 Ventura Boulevard in Sherman Oaks.  You can visit the restaurant's official website here.  Ironically enough, located directly next door to Antonio's, at 13625 Ventura Boulevard, is a vacant eatery that was once the site of Prezzo's restaurant, where Dylan McKay (Luke Perry) took Toni Marchette (Rebecca Gayheart) for their first date on fave show Beverly Hills, 90210.
64281