Roger Azarian's House from "Beverly Hills, 90210"
Feb 12th, 2013 | By
Lindsay
| Category:
90210 & Beverly Hills, 90210 Filming Locations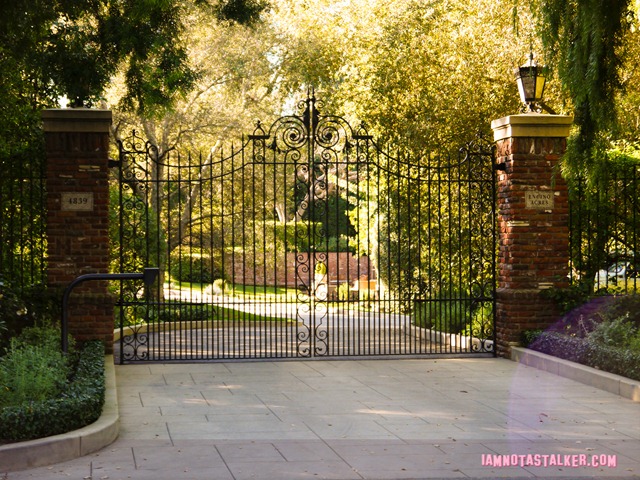 One location that I had wanted to stalk pretty much ever since first moving to Southern California was the mansion where Roger Azarian (a pre-Friends Matthew Perry) lived in the Season 1 episode of fave show Beverly Hills, 90210 titled "April Is the Cruelest Month".  So when fellow stalker Geoff, from the 90210Locations website, managed to track it down a few years back, I was BEYOND excited – until I took a look at the place on Google Street View, that is, and saw that no part of it was visible from the road.  Boo!  So I never wound up stalking it.  Flash forward to a couple of days before my move to the desert, when I grabbed my buddy E.J.'s Hollywood Death and Scandal Sites book and headed to the San Fernando Valley for a solo stalking adventure.  At one point I randomly found myself on Louise Avenue in Encino and thought the street name rang a bell.  I pulled over to do some searching on my iPhone and quickly discovered that Louise Avenue just so happened to be where the Azarian mansion was located.  So, even though I knew the pad would not be at all visible, I decided to head right on over there for a little looksie.
As it turns out, Google Maps did not lie – Roger's residence, sadly, cannot be viewed from the street.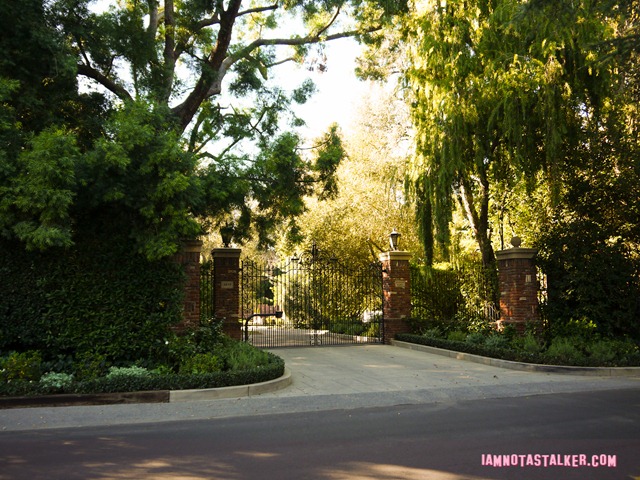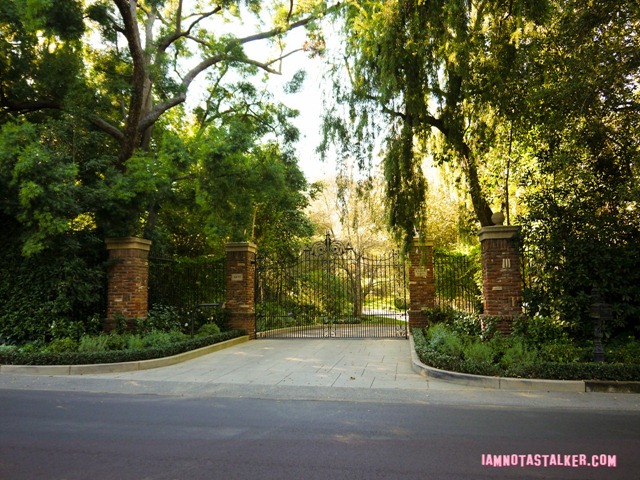 But Bing Maps does provide some fabulous aerial views of the place, so I guess there's that. 

  As you can see below, Roger Azarian's mansion and the parcel of land that it sits on are both absolutely ginormous!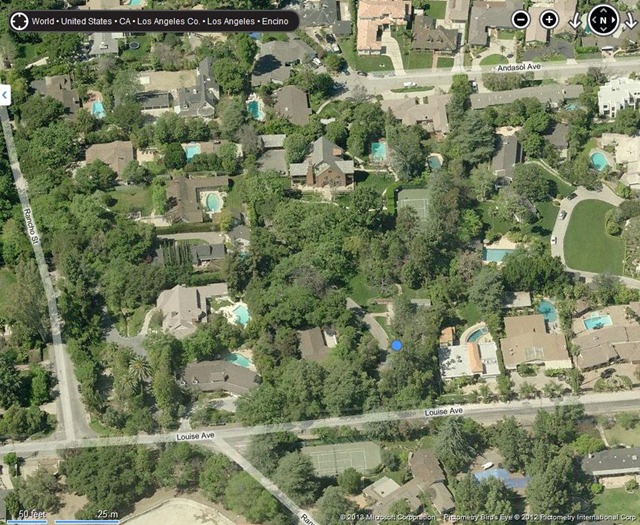 After doing a bit of research, I believe that the property is actually comprised of two separate dwellings (a main house and a guest house) with two different addresses – one being 4839 Louise Avenue and the other 4825 Louise Avenue.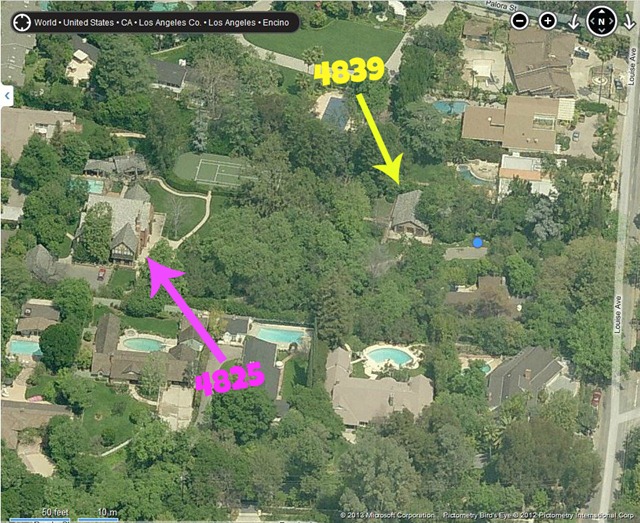 While the front gate displays a single address, 4839, Zillow shows that the residence located at that number only consists of a scant one bedroom, one bath and 1,200 square feet – far too small to be Roger Azarian's manse.  I believe that those measurements refer instead to a guest house located on the property.  According to Zillow, the house at 4825 Louise Avenue boasts seven bedrooms, six baths and 7,186 square feet, which sounds much more like the dwelling that appeared onscreen in Beverly Hills, 90210.   For whatever reason, though, the 4825 number is not displayed anywhere on the front gate.  You can check out some interior photographs of the property, which was originally built in 1932 and appears to be named "Encino Acres", here.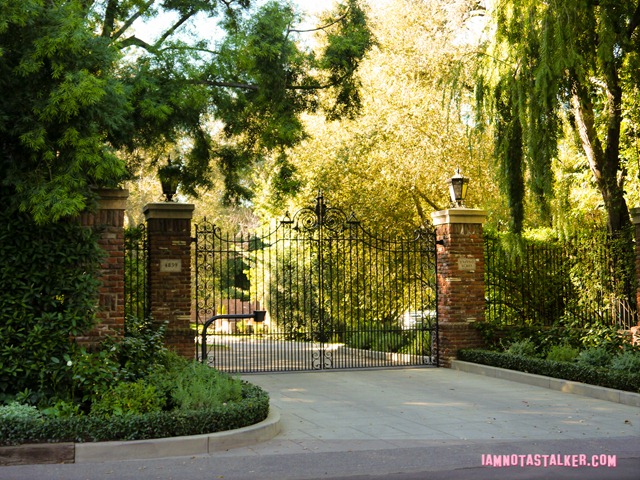 In the "April Is the Cruelest Month" episode of Beverly Hills, 90210, Brandon Walsh (Jason Priestley) befriends wealthy budding tennis star Roger Azarian and fairly quickly begins to fear that he is planning to kill to his own father.  Quite a few areas of the house were used in the episode, including the front exterior;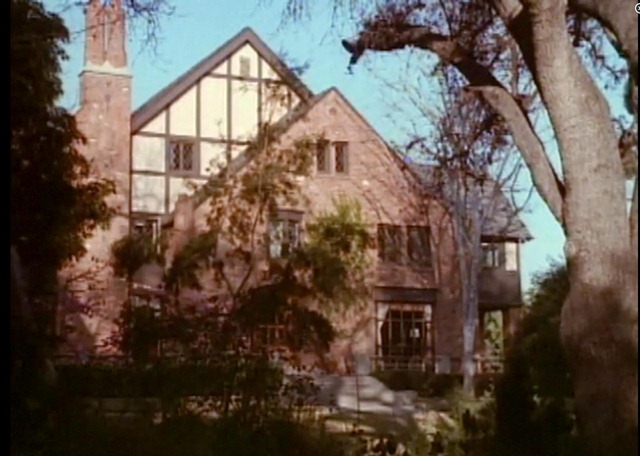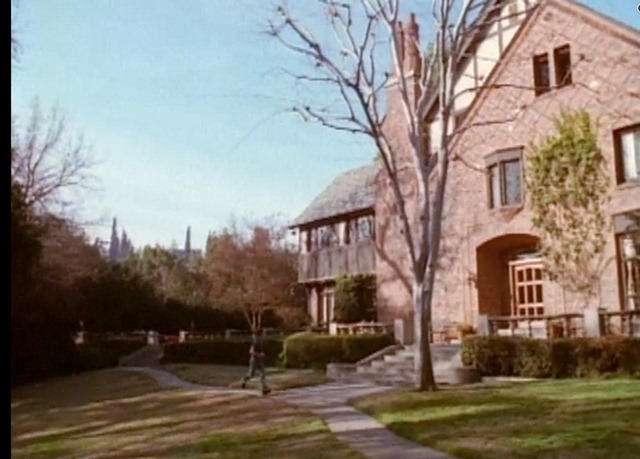 the interior;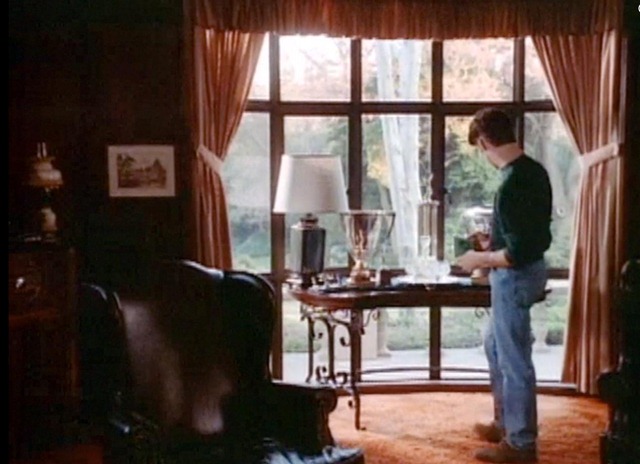 the pool;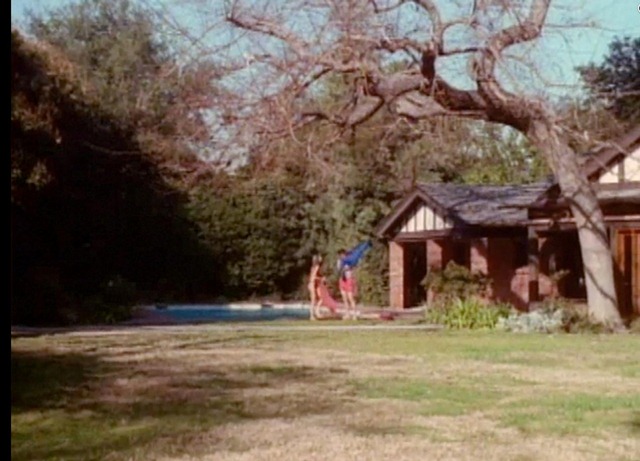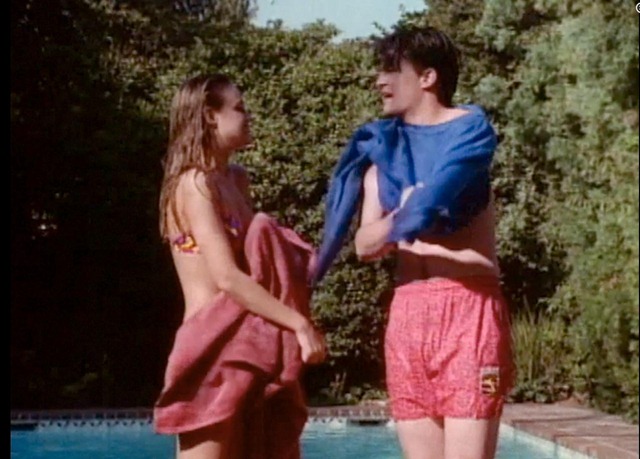 and the pool house.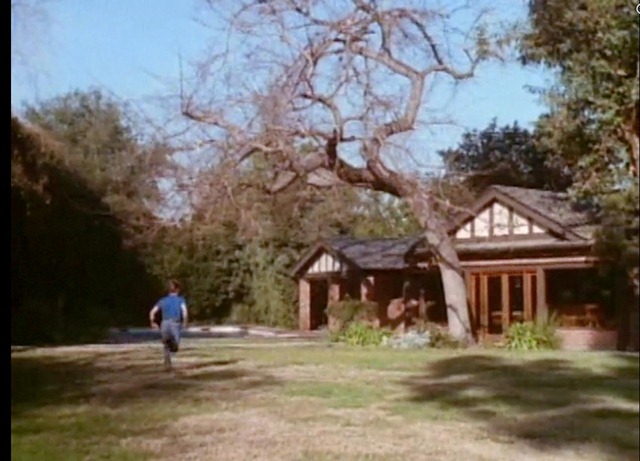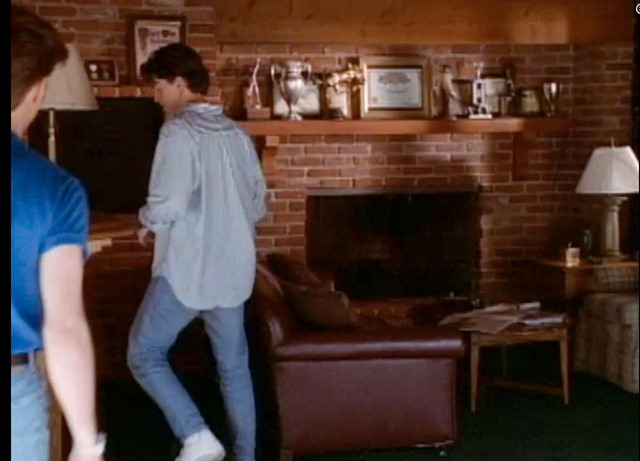 While doing research for this post, I discovered that Roger Azarian's manse is quite the oft-used locale.  It was also featured on 90210's sister show, Melrose Place, as the mansion where Arthur Field (Michael Des Barres) lived.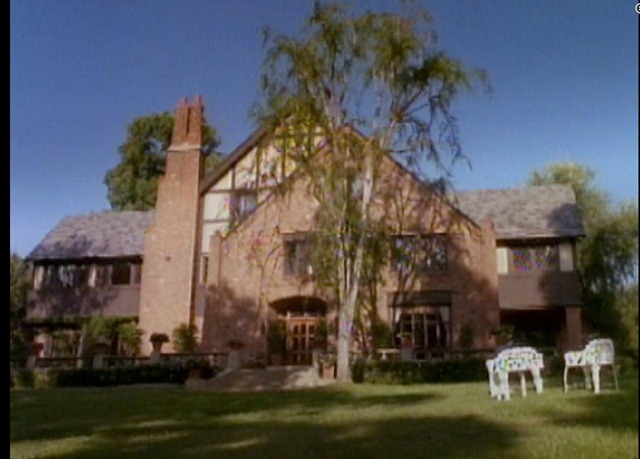 The abode also appeared in another 90210 spin-off, the 1994 series Models Inc., as the home of Chris White (Kurt Deutsch).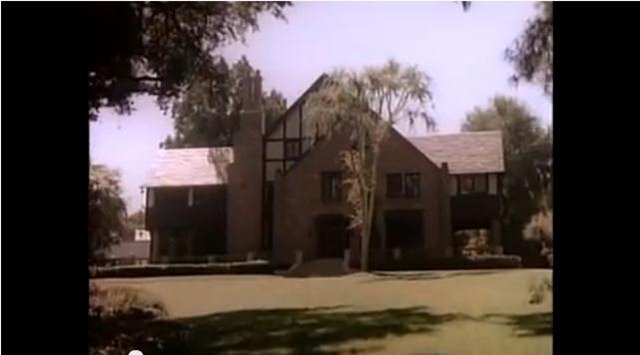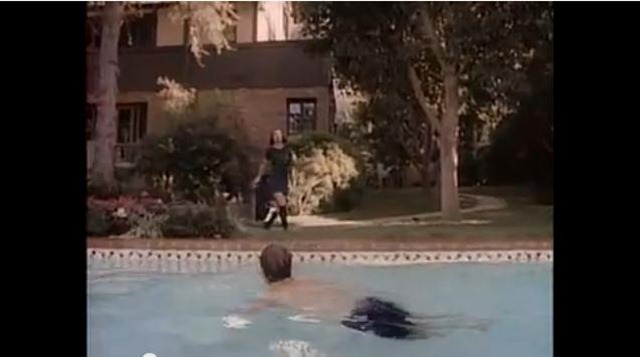 In the 1983 television series Emerald Point N.A.S., the dwelling was where Harlan Adams (Patrick O'Neal) lived.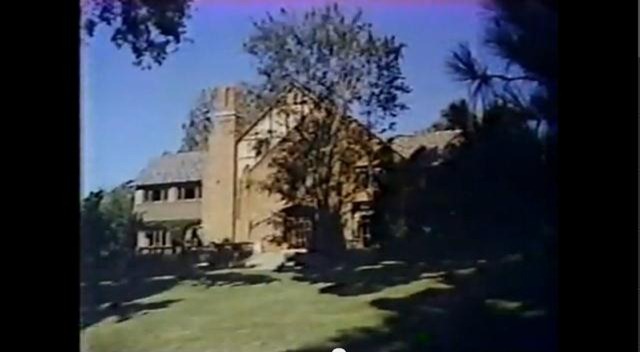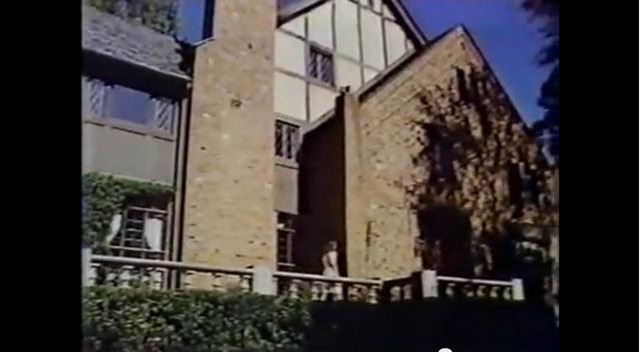 In Seasons 5 through 8 of the television Falcon Crest, the manse was used as the residence of the Agretti family.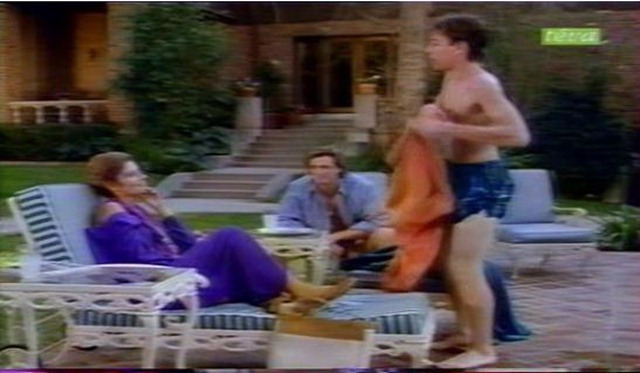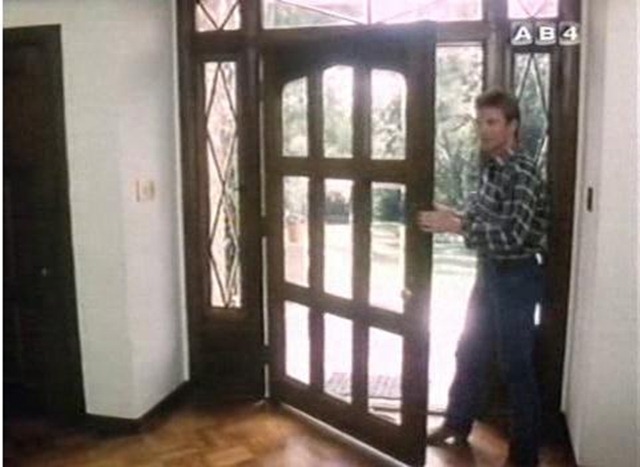 In the Season 3 episode of Scarecrow and Mrs. King titled "Welcome to America, Mr. Brand", the dwelling belonged to Kenneth Clayton-Dobbs (David Fox-Brenton).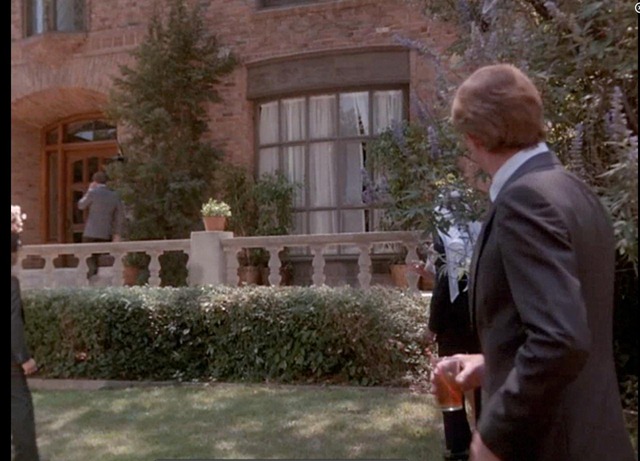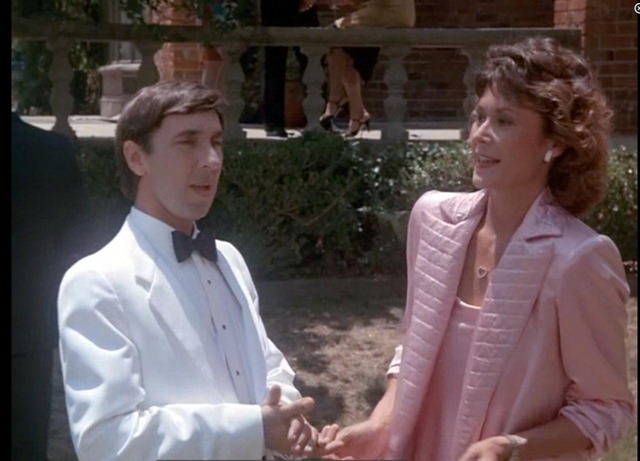 Oddly enough, though, a different residence was shown for the establishing shots of the property in the episode.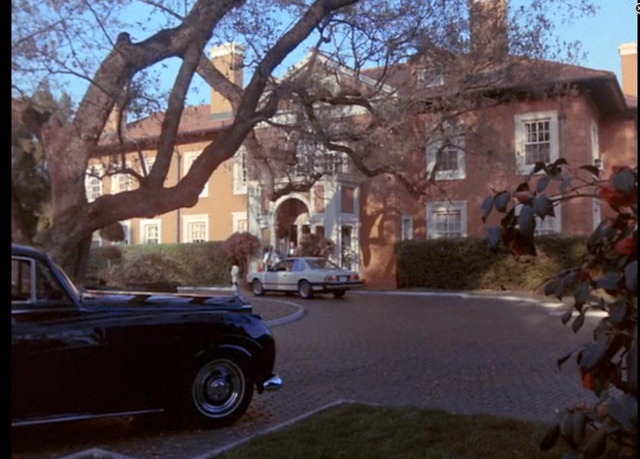 In the Season 5 episode of Alias titled "Bob", Encino Acres was where Jack Bristow (Victor Garber) met up with Elizabeth Powell (Caroline Goodall).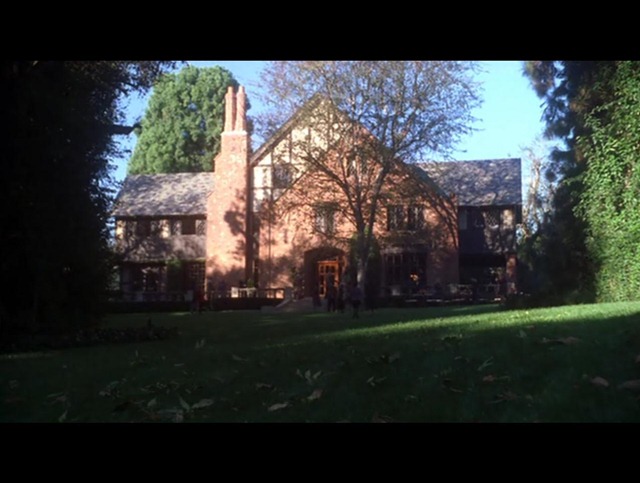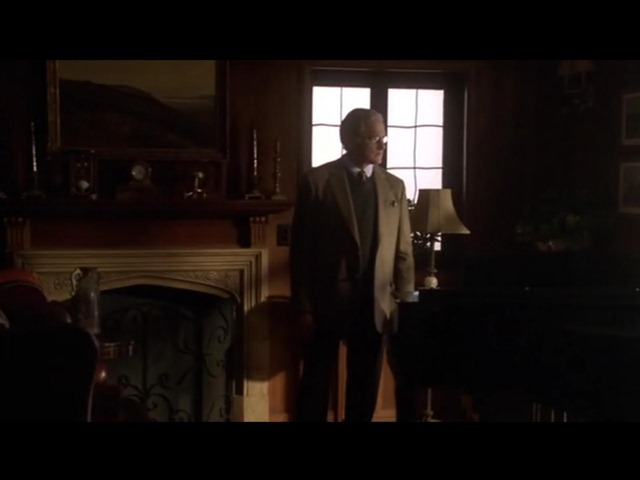 You can find me on Facebook here and on Twitter at @IAMNOTASTALKER.  And be sure to check out my other blog, The Well-Heeled Diabetic.
Big THANK YOU to fellow stalker Geoff, from the 90210Locations website, for finding this location and to fellow stalker Gilles in France for finding episodes of Models Inc. and Emerald Point N.A.S. for me on YouTube and for making the Falcon Crest screen captures that appear in this post!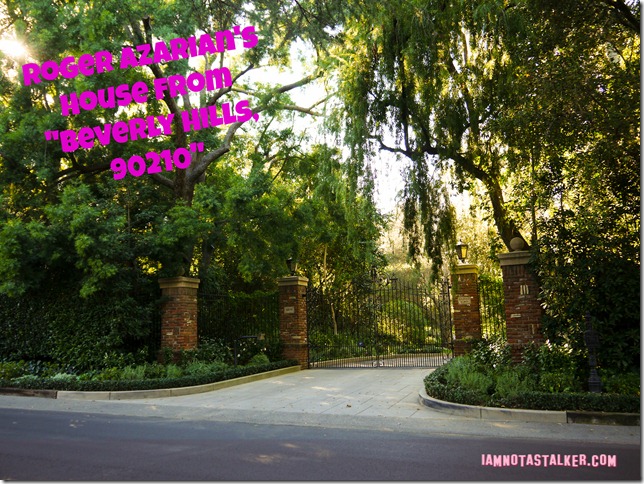 Until next time, Happy Stalking! 

Stalk It: Roger Azarian's house from the "April Is the Cruelest Month" episode of Beverly Hills, 90210 is located at 4825/4839 Louise Avenue in Encino.
65304