54 Holly from "1600 Penn"
Feb 28th, 2013 | By
Lindsay
| Category:
TV Locations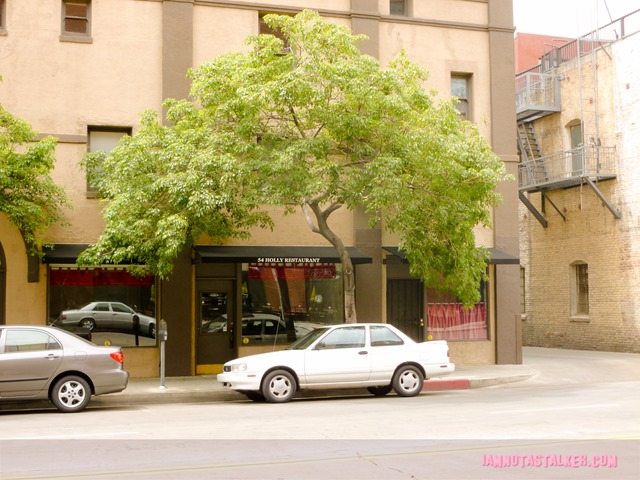 Way back in April of last year, my good friend Marci, owner of my very favorite gift shop, Lula Mae, texted me to let me know that something was being filmed at a vacant diner (that was once the site of an eatery named 54 Holly) located just down the street from her store.  And while I was absolutely itching to get down there to watch the filming, at the time that I received Marci's text I was all the way across town in Hollywood stalking a premiere with my girl, Miss Pinky Lovejoy, of the Thinking Pink blog.  When I was finally able to stalk the restaurant the following day, it had already been stripped and returned to its bare bones self, which is a shame because set decorators had apparently gone all out with their embellishment of the place.  I did manage to snap some pics of the empty eatery, though, and from there set out to discover what exactly had been filmed on the premises.
Because Marci had told me that all of the production trucks had Glee signs posted in their front windows, I emailed the pictures to my go-to Glee source, fellow stalker April, to ask her to watch out for 54 Holly in upcoming episodes.  (Yes, I was at one time a diehard Gleek – then I met the cast and my fandom went right out the window.  They are absolutely horrid.  I have not seen a single episode since.  You can read a great write-up on Mike the Fanboy about the early days of the show when the cast was nice here.)  April scoured several episodes of the series for me during the time period that the restaurant would have appeared, but did not see it pop up anywhere.  It was then that I took to cyberstalking and came across a post on fave website OnLocationVacations which stated that the filming at 54 Holly was actually for an episode of 1600 Penn.  So I finally sat down to watch the series last night – and I have to say that I was not impressed.  In fact, I am thankful that the diner appeared in the show's pilot, which spared me from having to see more than one episode.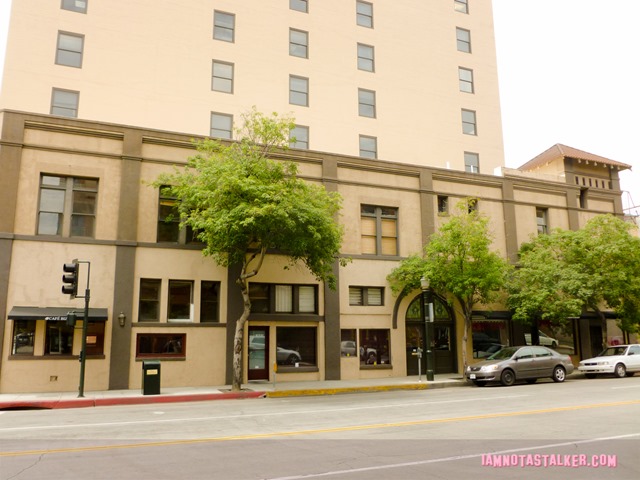 54 Holly was originally founded by Ernie Tan and Irene Pan in 1984, which makes me so incredibly sad.  I hate to see restaurants that have been around for decades close their doors, especially when the spaces that once housed them then sit empty for months or even years, which is exactly what happened in this case.  Such a shame.  Anyway, 54 Holly looks to have been shuttered sometime in early 2012 after almost thirty years in business, and the storefront has remained vacant ever since.  While it was in operation, the eatery maintained a retro feel.  The blogger Foodoofus visited 54 Holly back in September 2011 and spoke with Ernie who informed him that he kept the place looking like an old time coffee shop because, "It's the ambiance that keeps people wanting to come back.  The ambiance is first and the food is second."  Apparently he did want to make changes to the décor at one point in time, but his customers wouldn't hear of it.  You can see photographs of what the place used to look like here.  Quite a few celebrities, including Dustin Hoffman and Elizabeth Hurley, had even been known to pop in from time to time.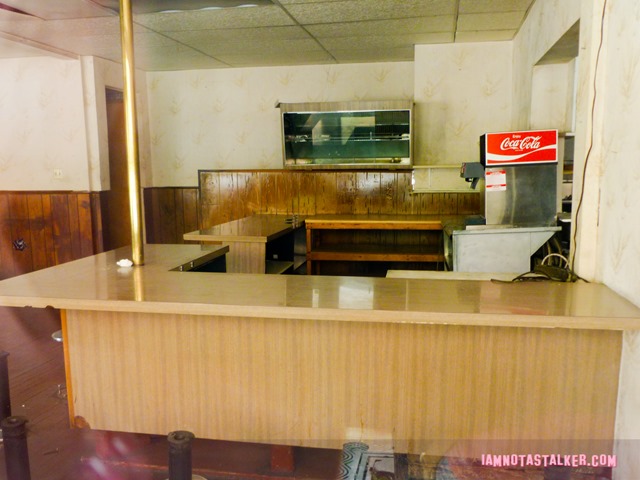 The tiny, 1,053-square-foot property is currently still for lease at a rate of $2,632.50 per month.  You can check out its LoopNet listing here.  As you can see, almost all of the fixtures, including the tops of the stools, have been removed and the site is now pretty much just a skeleton of its former self – which made it perfect for filming as set dressers were given a blank slate with which to work.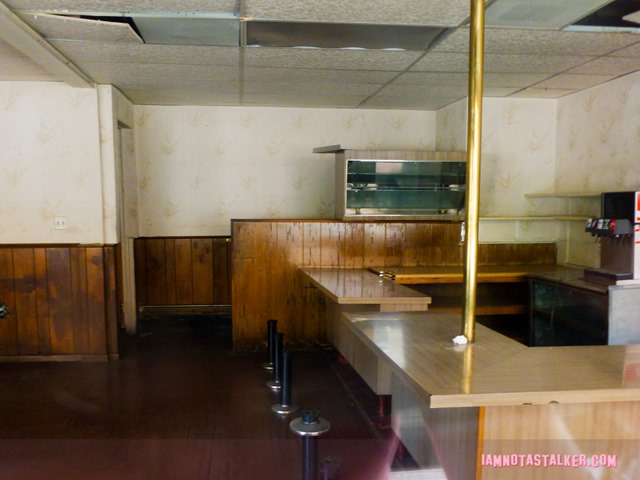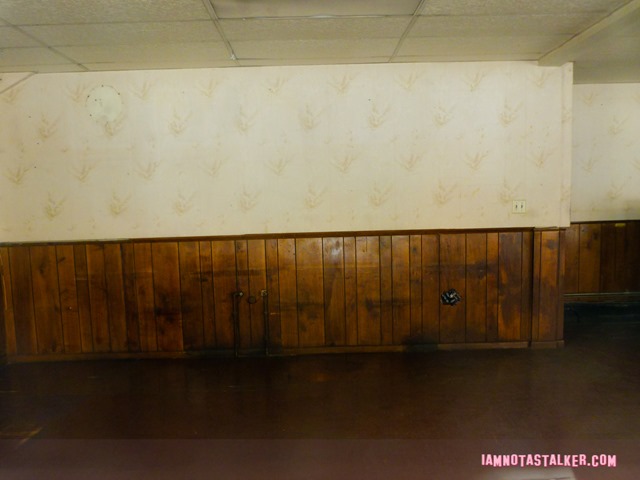 54 Holly showed up at the very end of the pilot episode of 1600 Penn, which was titled "Putting Out Fires", in the scene in which President Dale Gilchrist (Bill Pullman) took his family – Emily Nash Gilchrist (Jenna Elfman), Skip Gilchrist (Josh Gad), Becca Gilchrist (Martha MacIsaac), Marigold Gilchrist (Amara Miller), and Xander Gilchrist (Benjamin Stockham) – out for a "normal" dinner at a supposed Washington, D.C.-area pizza joint.  Both the interior . . .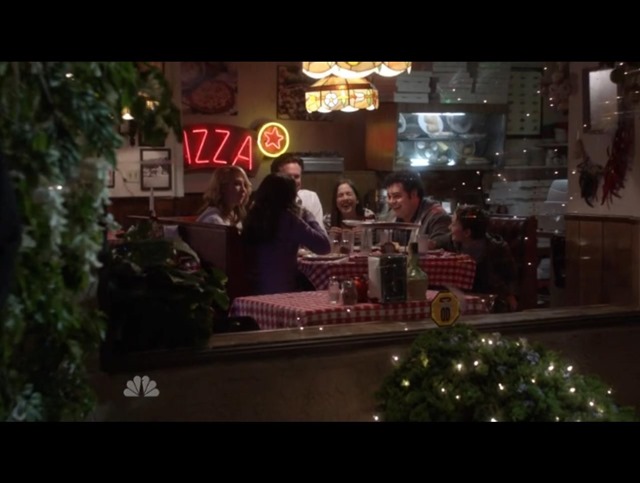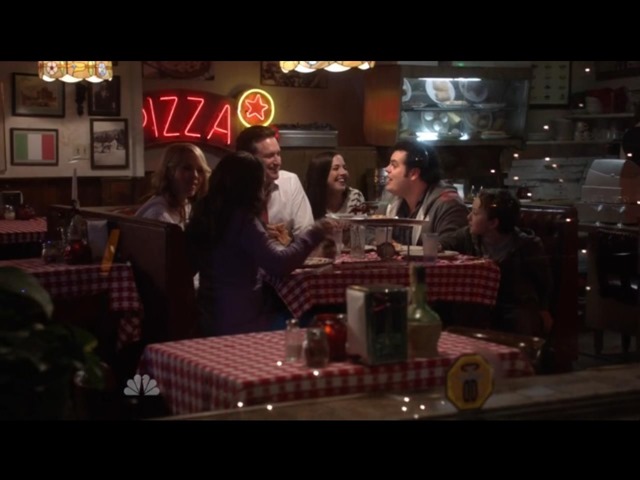 . . . and the exterior of the restaurant were shown in the episode.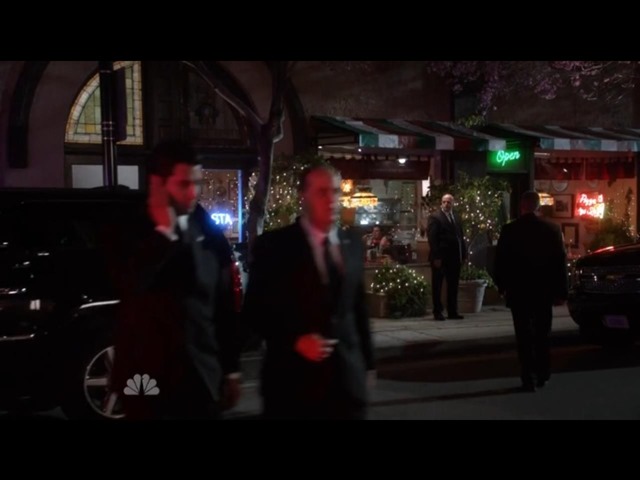 You can find me on Facebook here and on Twitter at @IAMNOTASTALKER.  And be sure to check out my other blog, The Well-Heeled Diabetic.
Big THANK YOU to my good friend Marci, from Lula Mae, for telling me about this location!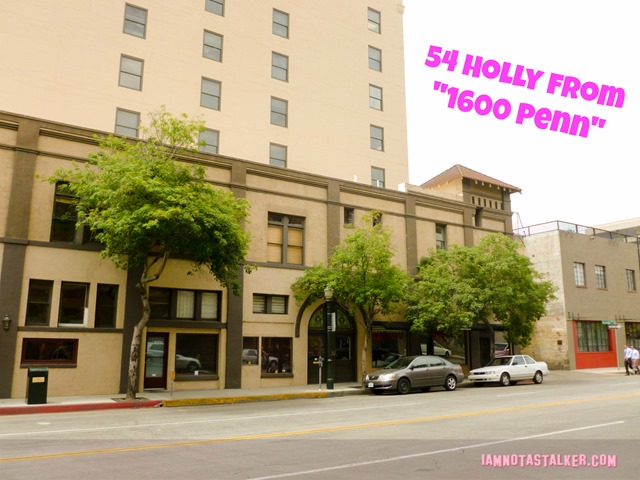 Until next time, Happy Stalking! 
Stalk It: The site of the former 54 Holly restaurant, from the pilot episode of 1600 Penn, is located at 54 East Holly Street in Old Town Pasadena.
65934