Neptune's Net from "The Hills"
Apr 8th, 2013 | By
Lindsay
| Category:
The Hills Filming Locations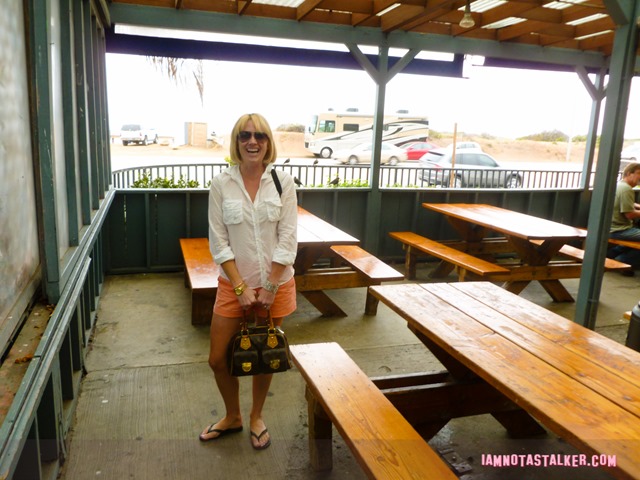 One location that had been at the top of my To-Stalk list for a couple of years, but had, for whatever reason, remained unstalked was Neptune's Net – an oft-filmed-at eatery and Malibu institution that was featured on one of my favorite shows of all time, The Hills, in a scene featuring none other than my girl Kristin Cavallari.  I had driven by the beachside restaurant countless times (my former boss used to live almost directly across the street from the place) and seen its exterior, but in all my years of living in Southern California had never ventured inside.  So when the Grim Cheaper and I were visiting Los Angeles two weekends ago, I decided to take a trip up the coast early one (very overcast) morning to finally stalk the place.
Neptune's Net was originally established in 1958 – over five decades ago! – by an aerodynamicist (of all things) named Eastman Jacobs.  At the time it was named Jake's Diner and was considerably smaller than it is today.  (I am not sure why the sky looks pink in my photographs below, but, hey, I'll take it! 
)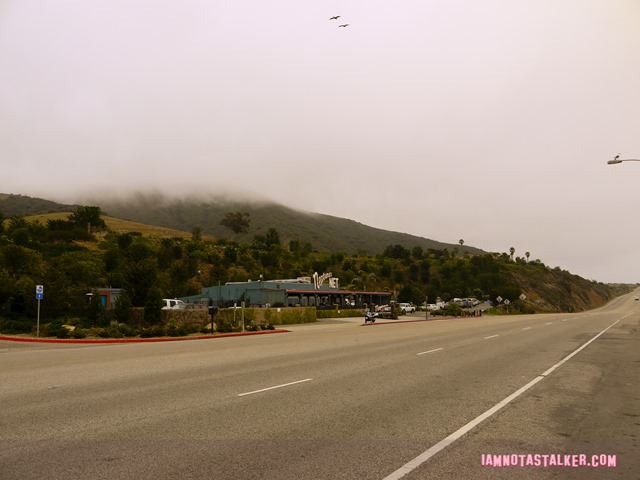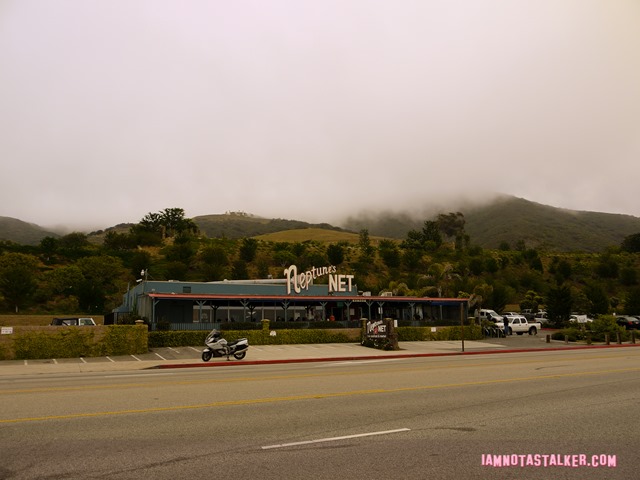 The eatery has only changed hands twice during its existence, first in 1974, when it was purchased by Paul and Dolly Seay (who doubled the size of the place and renamed it Neptune's Net) and then again, in 1991, when it was sold to Michelle Lee and her husband, Chong Sun.  Other than the name and size change made almost four decades ago, as well as a patio addition in the early '90s, very little of the place has ever been altered.  In a September 2001 Los Angeles Times article Lee, a woman after my own heart, says, "This look has never changed.  People love to come here because of that.  You have sun and ocean and food.  Some people say this is the California dream place, because it's natural and not changing."  Exactly!  I have always been of the firm belief that if it ain't broke, don't fix it!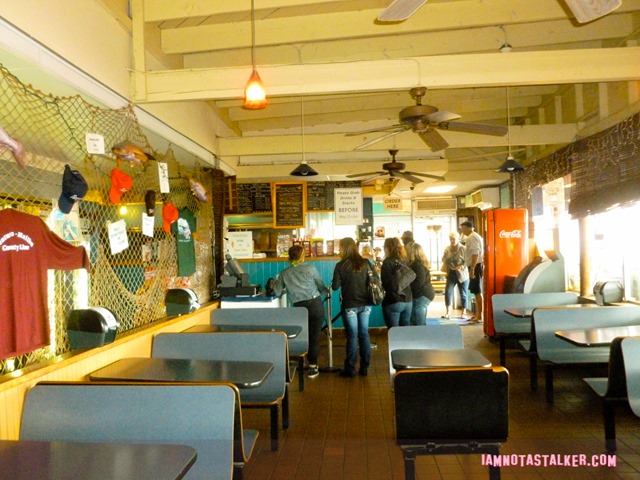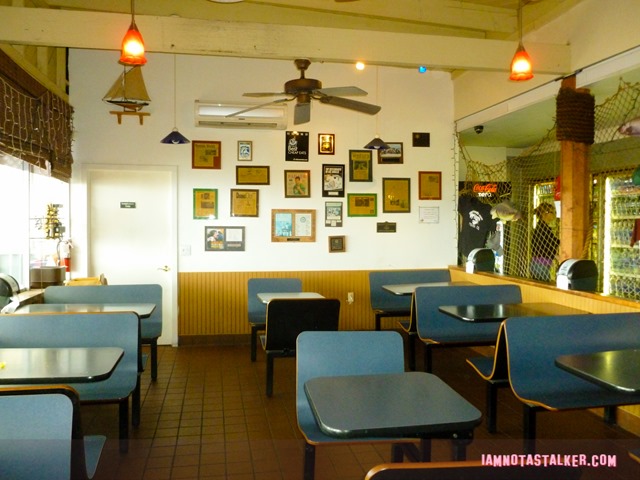 While the place has often been called a "dive restaurant", celebs have flocked to it since the beginning.  Just a few of the stars who have dined there over the years include Drew Barrymore, Pink, Carey Hart, Arnold Schwarzenegger, Michelle Pfeiffer, U2's Bono, Adam Sandler, Martin Sheen, Charlie Sheen, Emilio Estevez, Tom Green, Flip Wilson, Jay Leno, Cher, Tom Hanks, Elizabeth Taylor, Larry Fortensky, Pierce Brosnan, Jerry West, Patrick Swayze, Keanu Reeves, Nicolas Cage, Cameron Diaz, Bill Murray, Tori Spelling, Dean McDermott, LeAnn Rimes, Eddie Cibrian, Luke Wilson, Anthony Edwards, Jonathan Winters, Cheech Marin, Heather Locklear, Gene Hackman, Bob Dylan, and Barbra Streisand.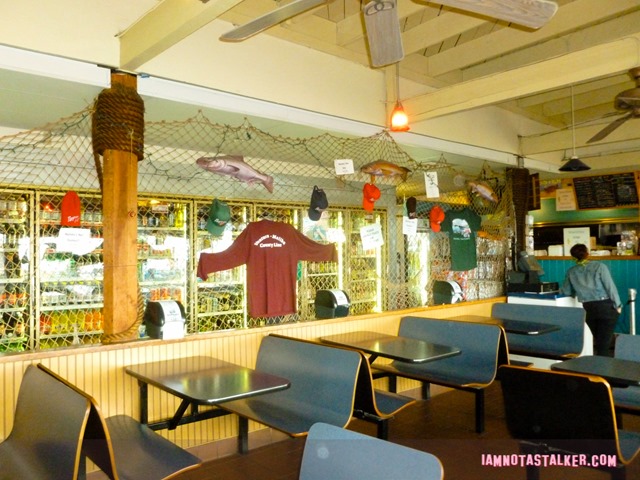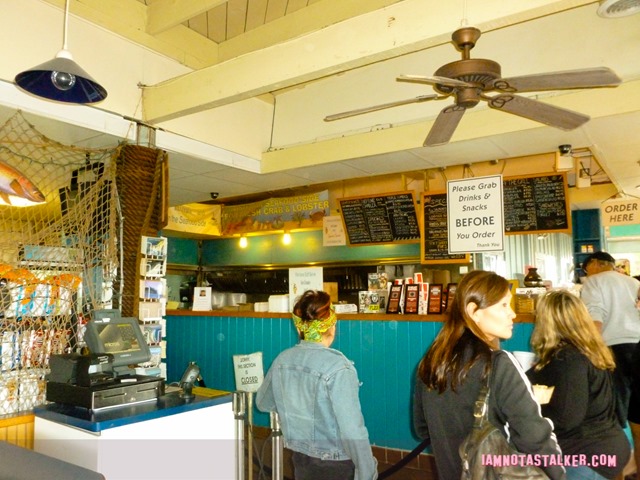 The Zagat-rated beach shack has won numerous awards over the years including being named "Best Seafood Dive" by Coastal Living magazine in 1999.  Unfortunately, it was around 10:30 in the morning when I arrived at The Net, far too early for lunch, so I was not able to sample any of the fare.  It looked pretty darn good, though.  Patrons of the eatery are able to choose their own fresh shellfish from out of the restaurant's tanks, hand it over to the cooks and have it steamed for them right then and there.  So incredibly cool!  According to the Los Angeles Times article that I referenced earlier, during the summer months, Neptune's goes through 200 pounds of Maine lobster and 150 pounds of Alaskan crab a week!  That's a lot of shellfish!  For those not into seafood, the restaurant also serves hamburgers, veggie burgers, patty melts, and my personal faves, hot dogs and chicken strips.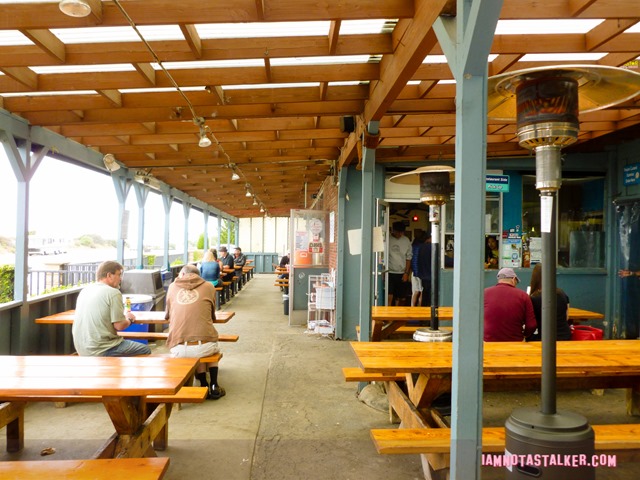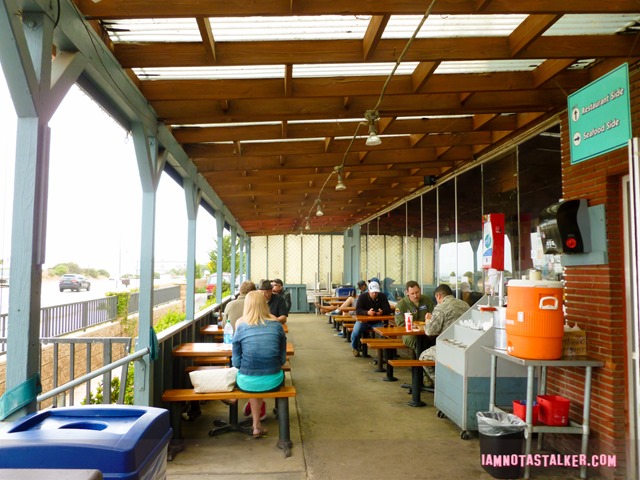 In the Season 6 episode of The Hills titled "Mess with Me, I Mess with You", Neptune's Net was where Justin "Bobby" Brescia took Kristin Cavallari took on her first motorcycle ride.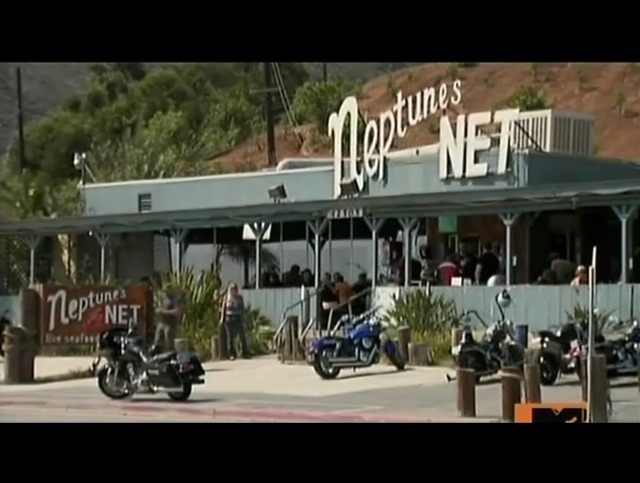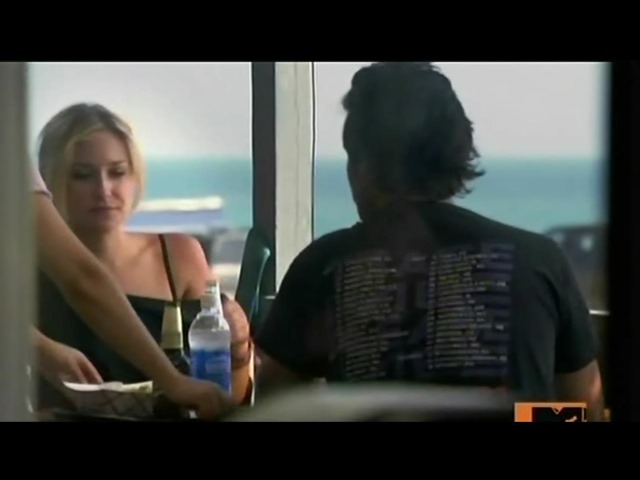 Thanks to its unique atmosphere, Neptune's Net has been featured onscreen countless times over the years.  In 1983's Losin' It, the restaurant was where Woody (Tom Cruise), Dave (Jackie Earle Haley), Spider (John Stockwell), and Wendell (John P. Navin Jr.) got into a food fight.  Of the scene, former owner Dolly Seay said in a June 1997 Los Angeles Times article, "For two years after, I was cleaning up the mess."  LOL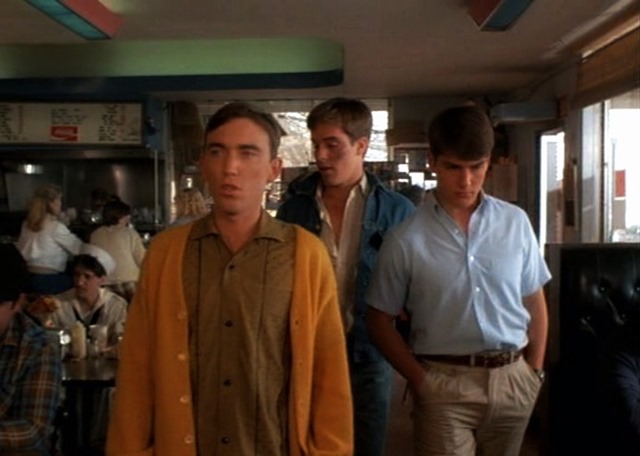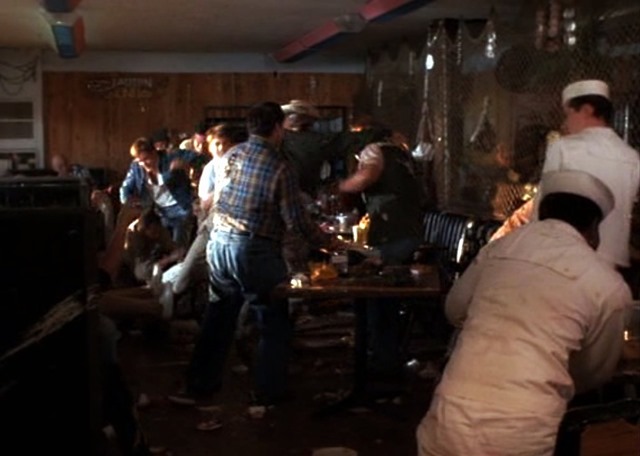 As you can below, the exterior of the eatery looked quite a bit different at that time sans its exterior patio.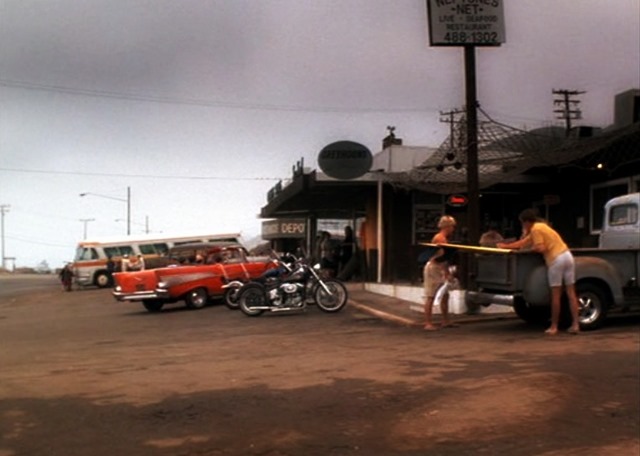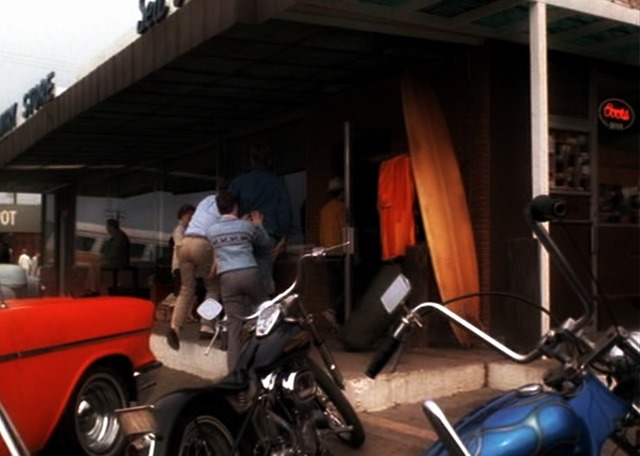 In 1991's Point Break, Neptune's Net was where Tyler (Lori Petty) worked and where Johnny Utah (Keanu Reeves) begged her to teach him how to surf.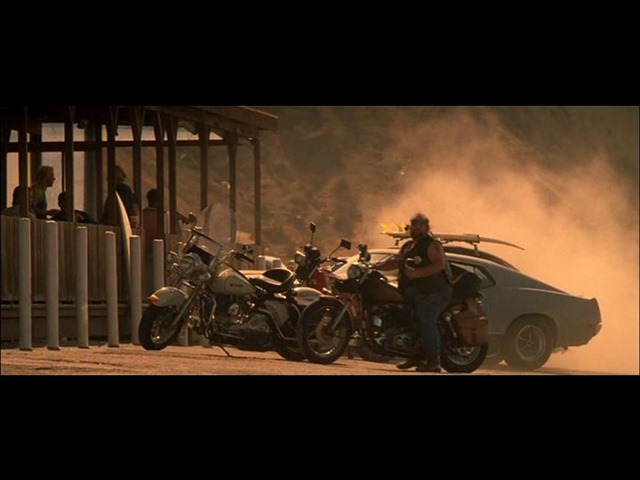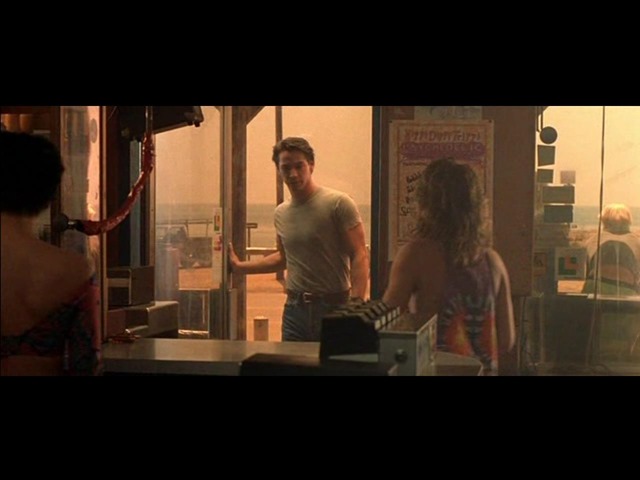 In the 2001 flick The Fast and the Furious, Brian O'Conner (Paul Walker) told Dominic Toretto (Vin Diesel) that he wanted in on whatever illegal activity he was a part of while the two were lunching at Neptune's Net.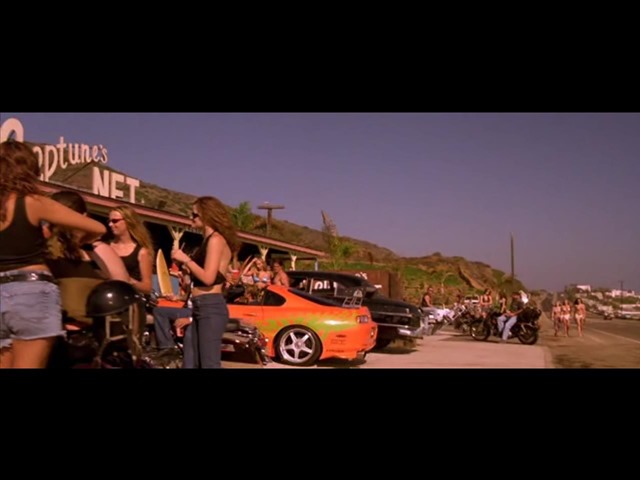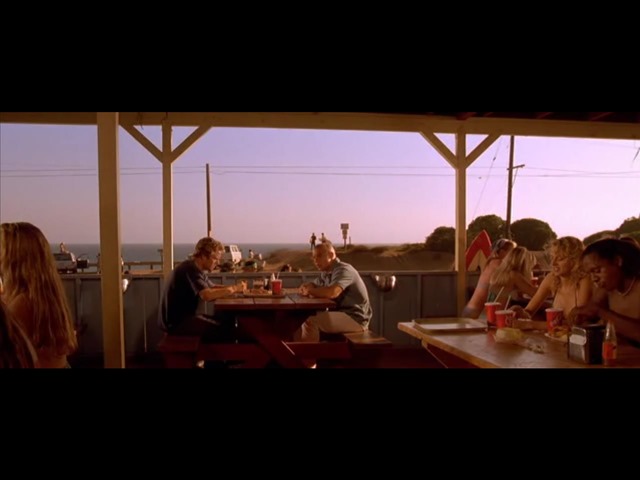 In the Season 3 episode of So Little Time titled "Manuelo in the Middle, Part 2", which aired in 2001, Manuelo Del Valle (Taylor Negron) quit his job as a housekeeper for Riley Carlson (Mary-Kate Olsen) and Chloe Carlson (Ashley Olsen) and became a chef at Neptune's Net.  Only the exterior of the restaurant appeared in the episode, though.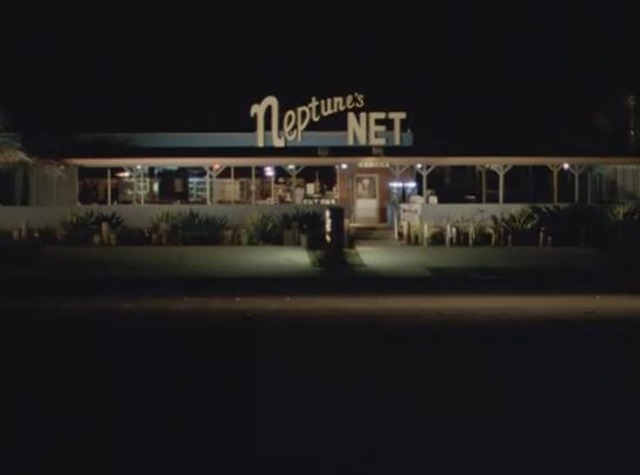 The interior was just a set.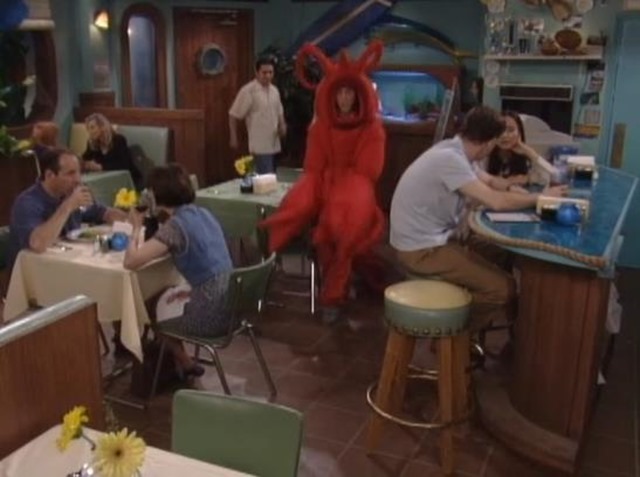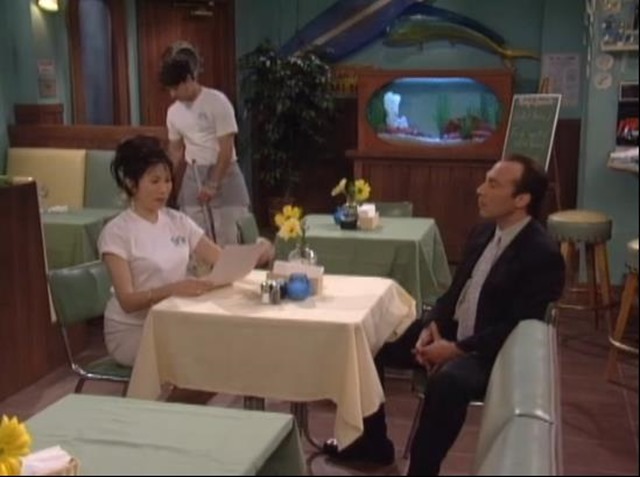 In the 2012 drama People Like Us, Sam (Chris Pine) took Frankie (Elizabeth Banks) and Josh (Michael Hall D'Addario) out for lunch at Neptune's Net.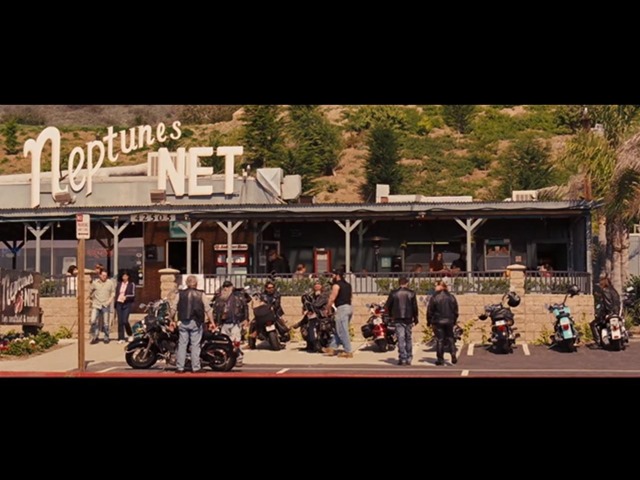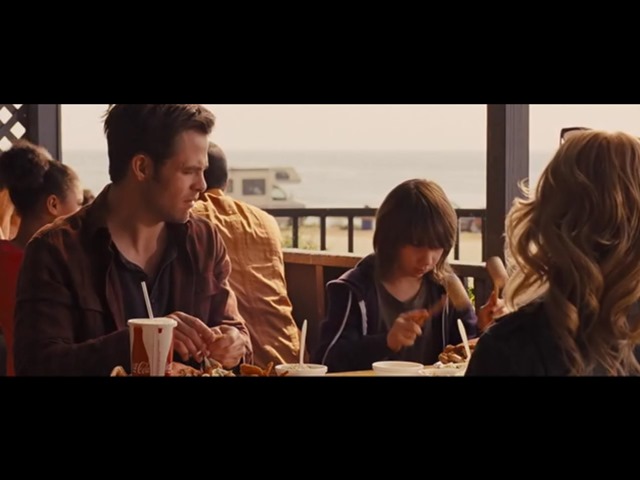 And in the soon-to-be released Iron Man 3, a replica of Neptune's Net was built in Dania Beach, Florida.  You can see some great photographs of it on The Comics Factory Facebook page here.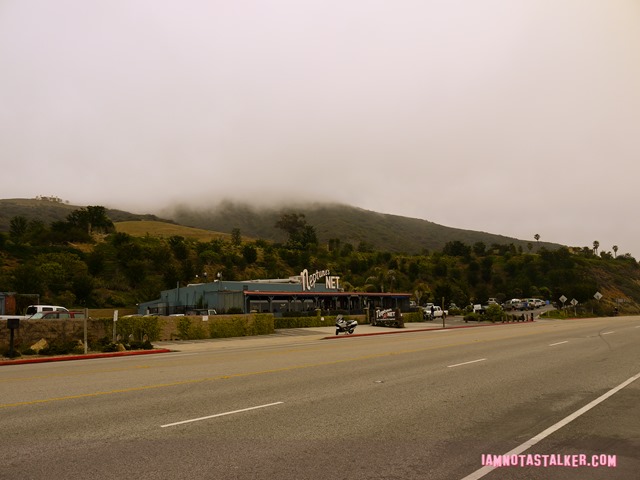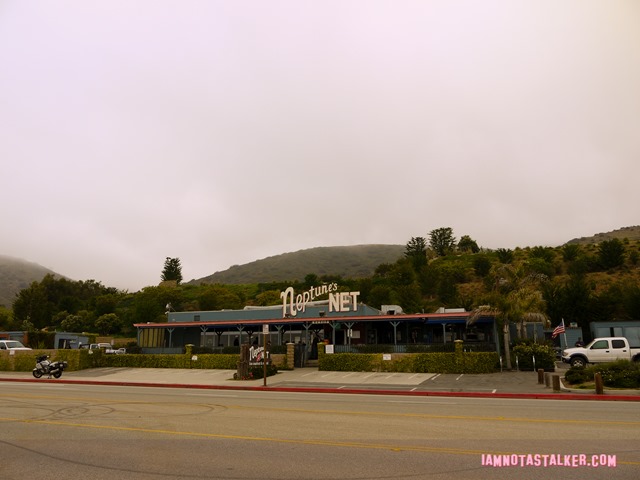 You can find me on Facebook here and on Twitter at @IAMNOTASTALKER.  And be sure to check out my other blog, The Well-Heeled Diabetic.
Big THANK YOU to Mike, from MovieShotsLA, for making the Losin' It screen captures that appear in this post!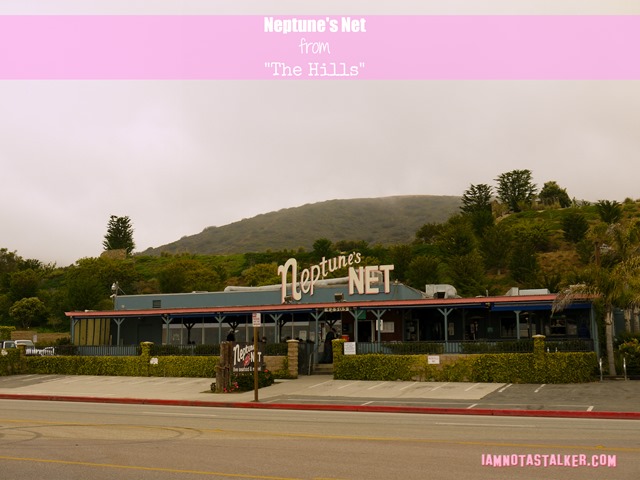 Until next time, Happy Stalking! 

Stalk It: Neptune's Net, from the "Mess with Me, I Mess with You" episode of The Hills, is located at 42505 Pacific Coast Highway, just north of the Ventura County Line, in Malibu.  You can visit the restaurant's official website here.
67532