The Parker Palm Springs Hotel
Apr 16th, 2013 | By
Lindsay
| Category:
This and That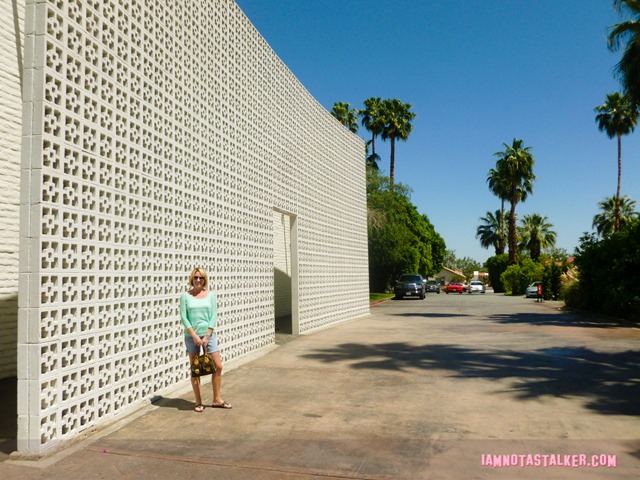 This past Sunday afternoon, in the hopes of spotting some of the countless celebrities in town for the Coachella music festival, I dragged the Grim Cheaper out to a few of the desert's more upscale hotels.  And while we did not end up seeing any stars during our venture, we did discover one of the coolest places I have visited in all my years of stalking – the Parker Palm Springs hotel.  Although I wouldn't really consider the place a filming location – it was the subject of Bravo's short-lived reality series Welcome to the Parker, which I never saw or had even heard of until doing research for this post – because it has a vast celebrity history and is one of the most aesthetically fascinating locations that I have ever seen, I thought it was most-definitely blog-worthy.
The Parker Palm Springs was originally established in 1959 as a Holiday Inn of all things.  In fact, it was California's very first Holiday Inn.  In 1961, the non-descript concrete and cinderblock property was purchased by singing cowboy Gene Autry for the main purpose of lodging his newly acquired baseball team, the California Angels, during Spring Training.  He changed the name of the site to Melody Ranch (it was also often called The Autry Hotel) and added a few luxury touches, like a second pool, tennis courts, a bar, and a couple of restaurants.  He also placed his famous silver-trimmed saddle on display in the lobby.  Love it!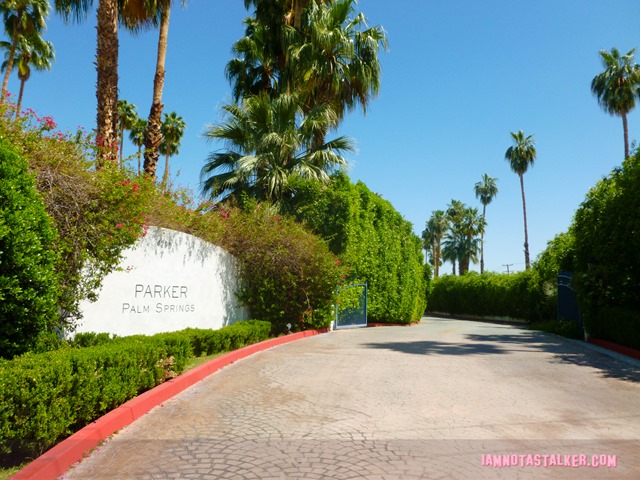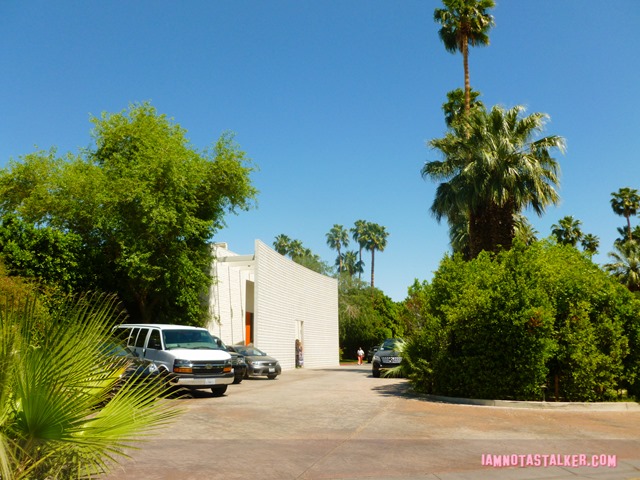 In 1994, Autry sold the resort to his hotel director, Rose Narva, who immediately set about remaking the site into an ornate, French-themed wonderland in affiliation with famed Breakfast at Tiffany's-fashion-designer Hubert de Givenchy.  Narva also renamed the site the Givenchy Hotel and Spa.  Interestingly enough, for several years afterward Gene and his wife, Jackie, continued to live at a large private home located at the rear of the property.  The two-bedroom, two bath house still stands to this day and is leased out as a part of the resort.  You can see photographs of it here.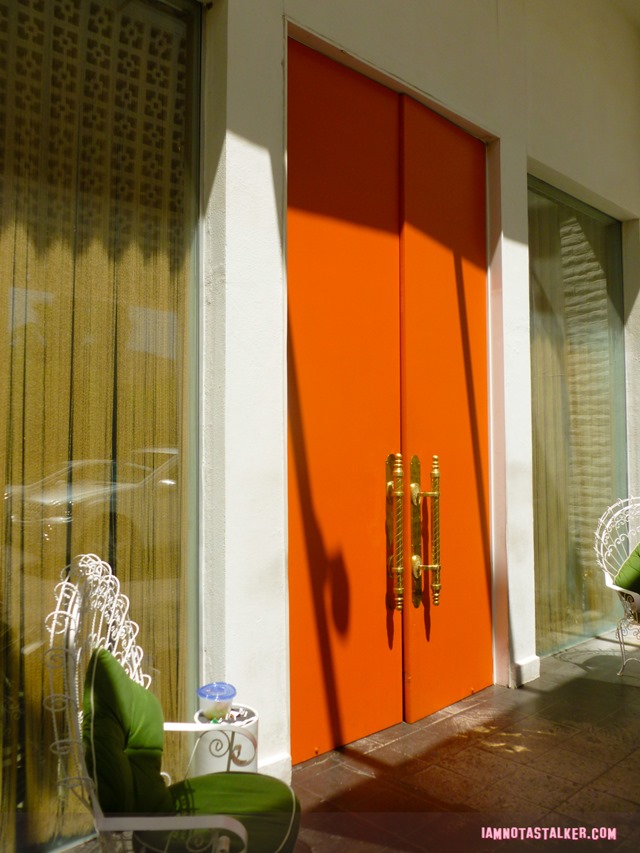 In 1998, the hotel was purchased by Merv Griffin, who promptly renamed it Merv Griffin's Resort Hotel and Givenchy Spa.  It became quite a celebrity magnet at that time, attracting such legends as Lauren Bacall, Gregory Peck, John Travolta, and Barbra Streisand.  It was during Merv Griffin's tenure as owner that, over Thanksgiving Weekend 2000, Robert Downey Jr. was arrested in Room 311 after police received an anonymous 911 tip that the actor had drugs and guns in his possession.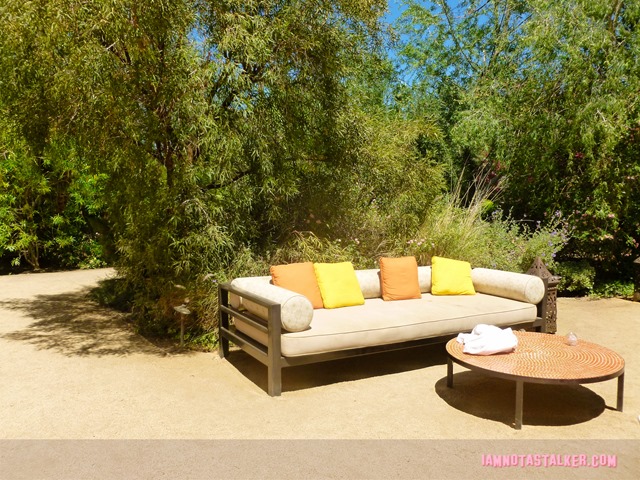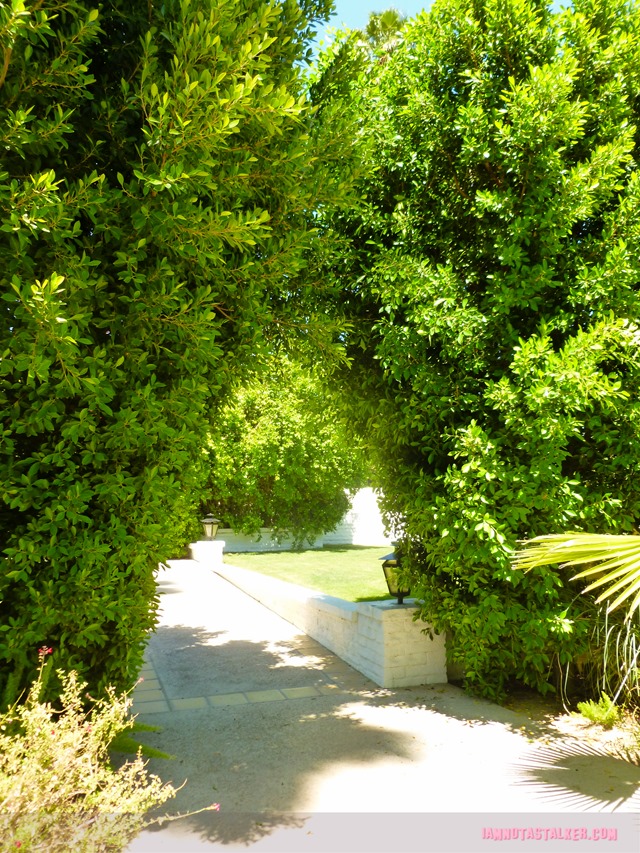 In 2002, Griffin sold the space to Epix Hotels and Resorts.  It then sat vacant until 2003 when it was purchased by hotelier Jack Parker, who hired designer Jonathan Adler to give the space a $27-million facelift.  The property re-opened in 2004 as Le Parker Meridien, or Parker Palm Springs as it is better known.  According to the 2005 book Palm Springs Legends, at the time it was the city's only five-star resort.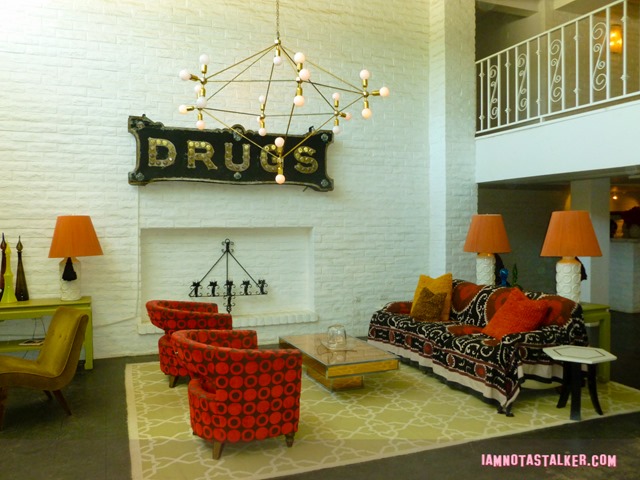 Today, the 13-acre, 144-room property boasts fire pits, a tropical palm garden, petanque and croquet courts, four pools (two indoor, two outdoor, one saltwater), red clay tennis courts, two restaurants (Norma's and Mister Parker's), an outdoor café (The Lemonade Stand), an 18-hole executive golf course, and a 16,500-square-foot award-winning spa named the Palm Spring Yacht Club which boasts 21 treatment rooms, two of them outdoor.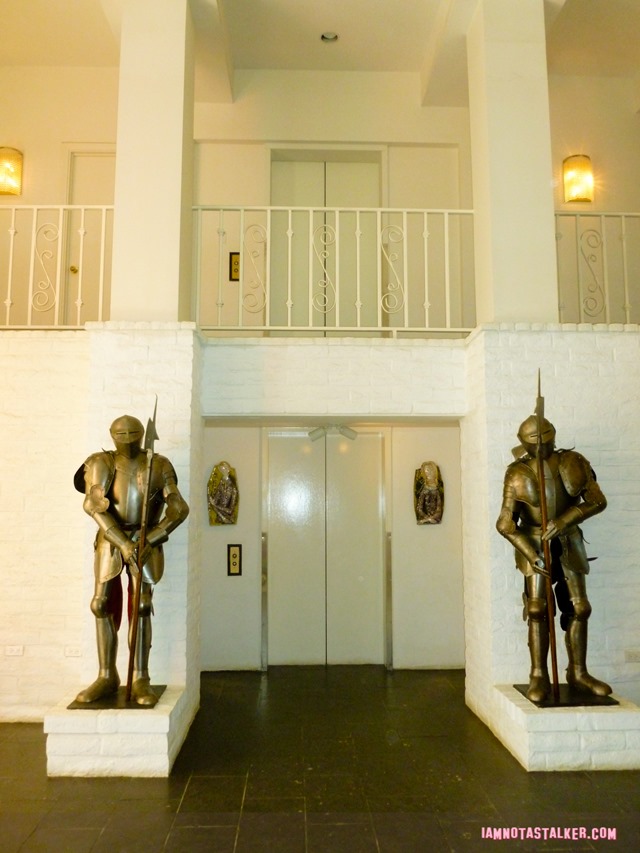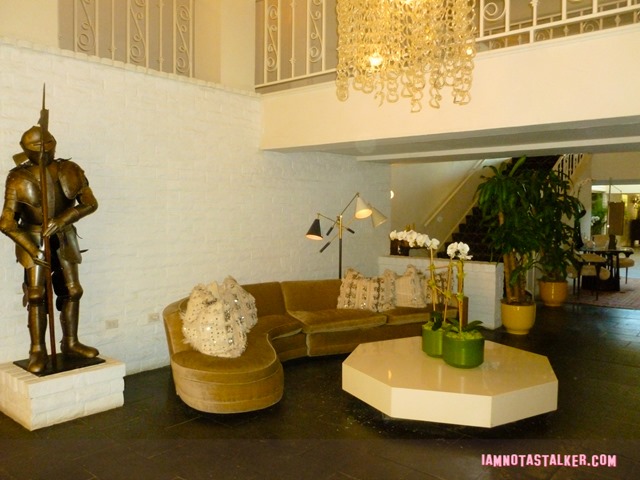 In the book Explorer's Guide Palm Springs & Desert Resorts, of the unique décor author Christopher P. Baker says, "Frankly, many of the pieces look like they were picked up at a garage sale.  But the overall effect is magnificent."  I'd say the hotel is more "flea market" than "garage sale", but the effect is magnificent indeed!  I literally could not stop taking pictures of the place.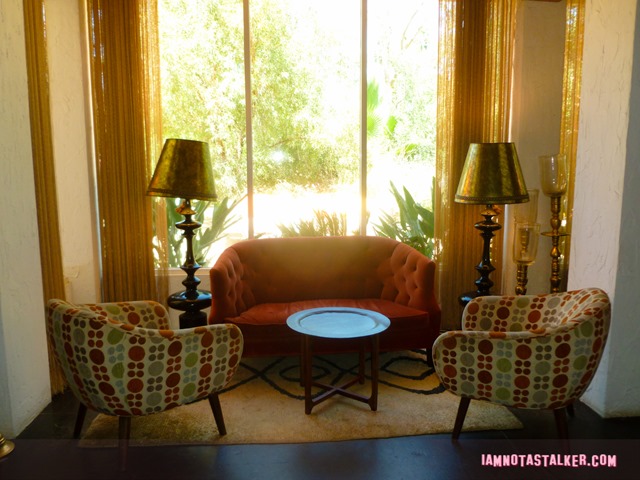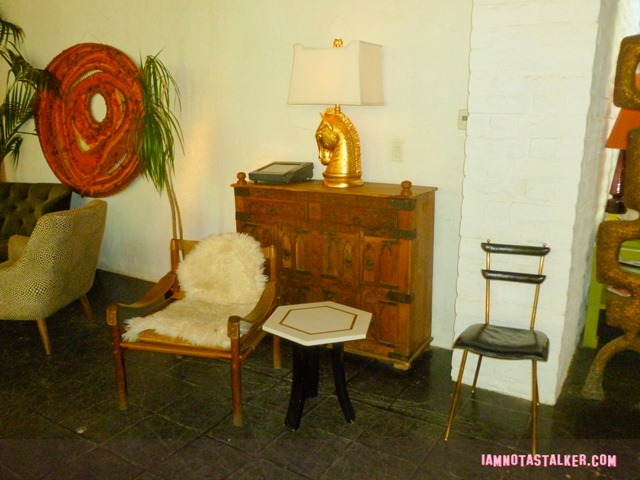 My favorite portion of the resort had to be the Mini Bar, a lush, mirrored spot with seating for six tucked into a tiny alcove off the hotel's lobby.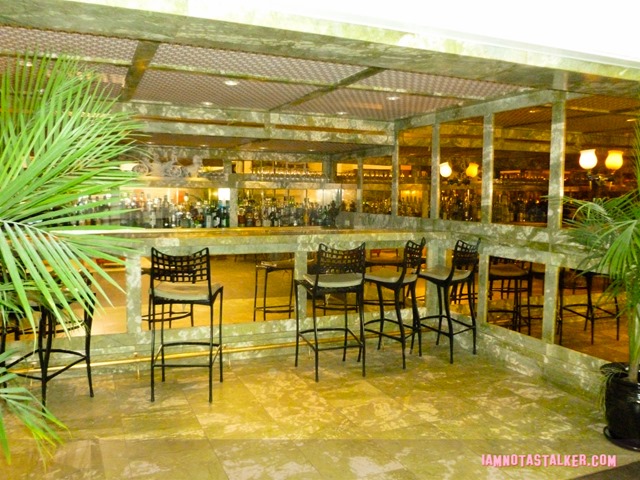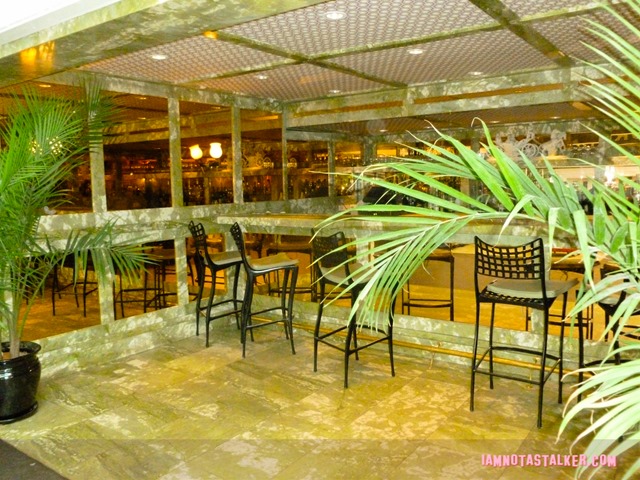 The Lemonade Stand is pretty amazeballs, though, too.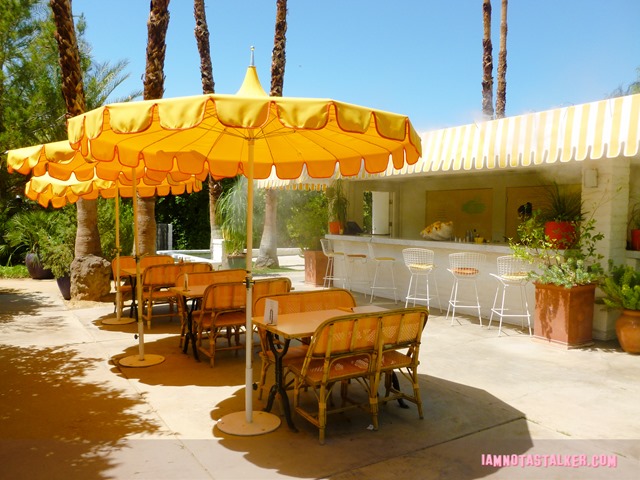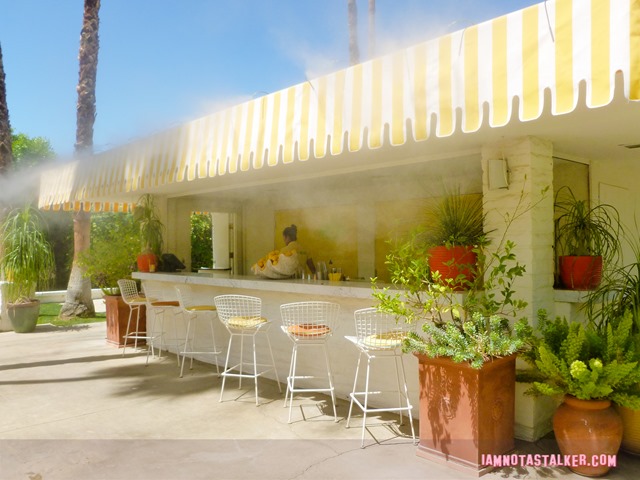 Love the lemon-stuffed shell.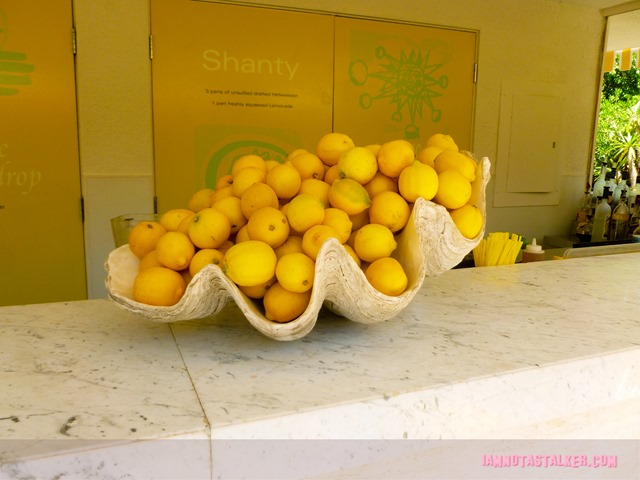 And the tree-shaded dining area, where you can order a Pimm's and learn how to play croquet.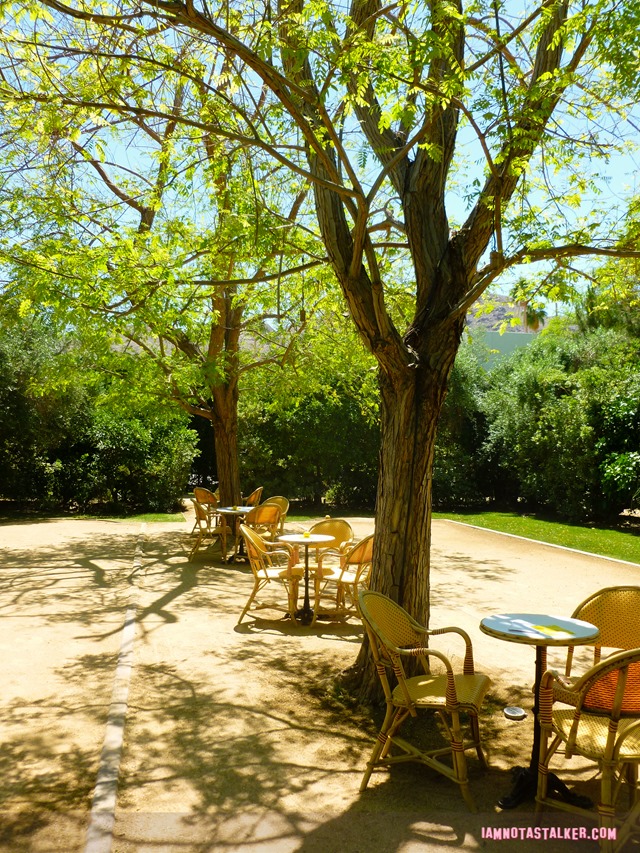 The Parker Palm Springs has played host to countless celebrities over its nine-year history, including Jonah Hill, Adrien Brody, Drew Barrymore, Will Kopelman, Lindsay Lohan, Wilmer Valderrama, Eva Mendes, Charlize Theron, Kevin Spacey, Liam Neeson, Teri Hatcher, and Ozzy Osbourne.  Lake Bell's Bachelorette Party was held at the Parker just a few weeks ago and pal Cameron Diaz was in attendance.  And Brad Pitt and Angelina Jolie famously stayed there – at opposite ends of the property, according to their publicists – on March 25th and 26th, 2005 while shooting the "Domestic Bliss" cover story for W Magazine.  (I blogged about the Kenaston Residence where the shoot took place here).  According to the Hotel Chatter website, the duo, who were at the time ferociously fighting rumors of a relationship, checked in under the aliases Jasmine Pilaf and Bryce Pilaf.  Nyuck nyuck nyuck! 

  It is not very hard to see why stars flock to the Parker – the hotel is full of tucked-away spaces and is incredibly intimate, serene and cozy despite its large size.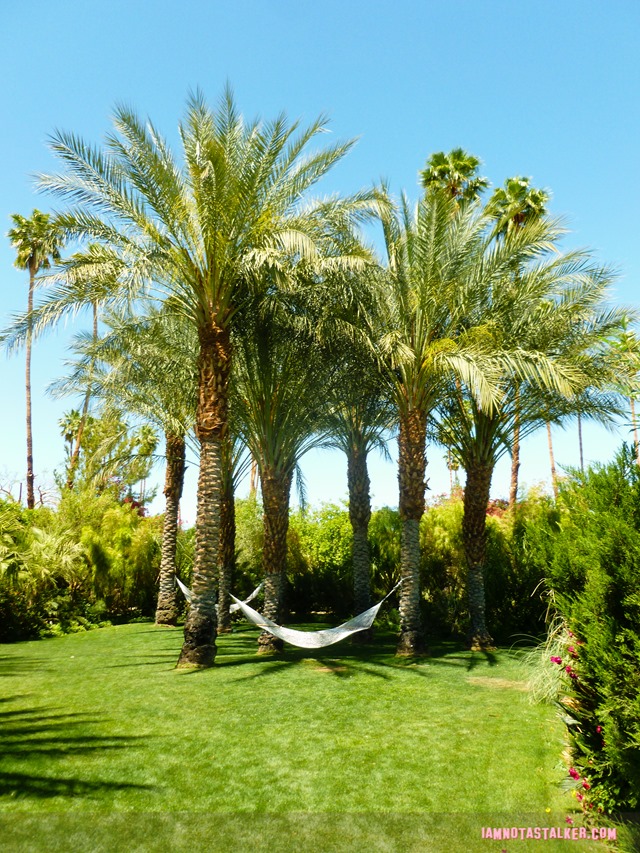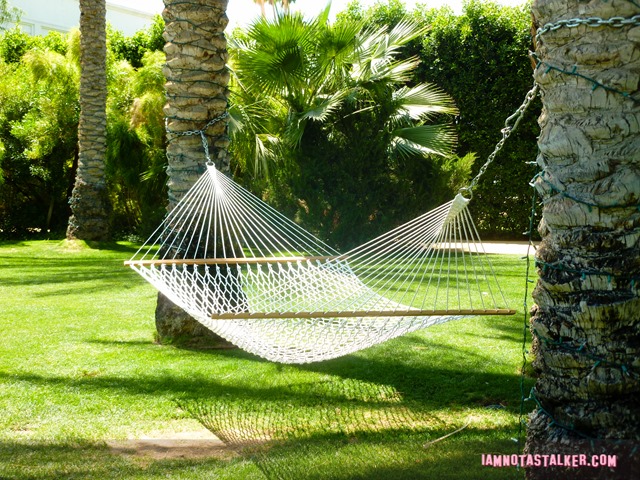 Being there feels more like hanging out at a good – and ultra-hip – friend's house (Cupcake and Cashmere's Emily Schuman's house, perhaps – oh, if only we were friends!

) than staying at a hotel.  I would SO love to book a room there for a little stay-cation, but being that rates start at around $300 a night, I am sure the GC will be having none of that!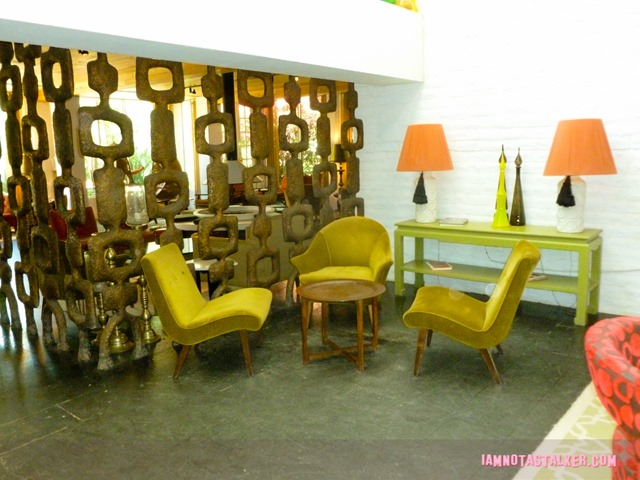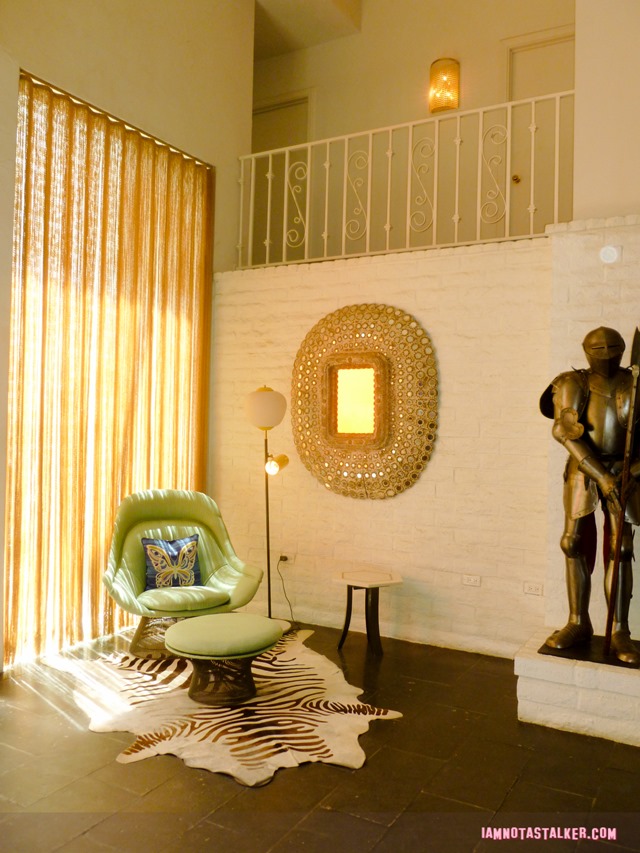 UPDATE – a fellow stalker named TJ recently posted a comment alerting me to the fact that the Parker actually IS a filming location.  The hotel was featured extensively in the Season 1 episode of the short-lived HBO series The Comeback titled "Valerie Relaxes in Palm Springs", in which fledgling actress Valerie Cherish (Lisa Kudrow) vacations in the desert with her husband, Mark Berman (Damian Young).  Areas of the hotel that appeared in the episode include the front entrance;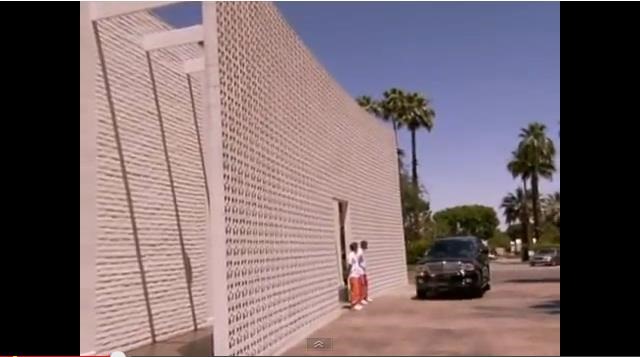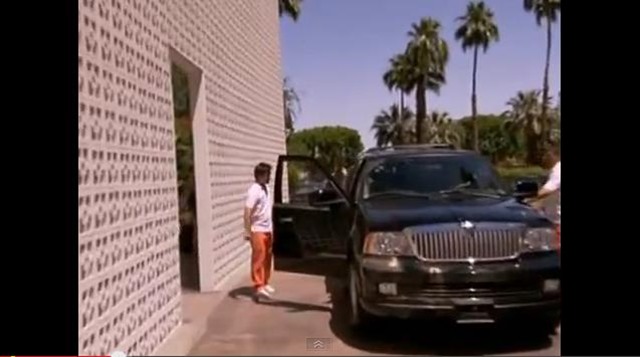 the lobby;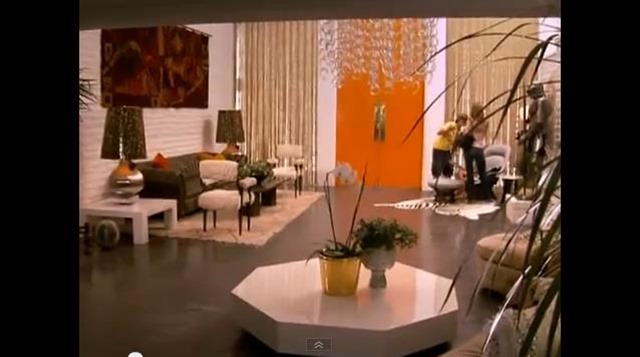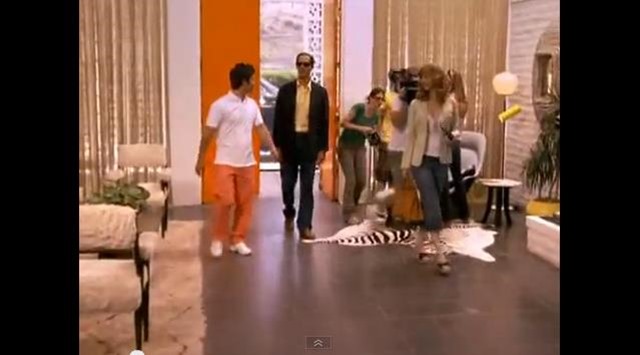 the pool;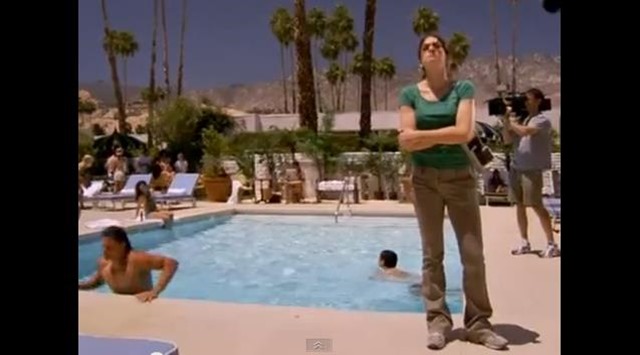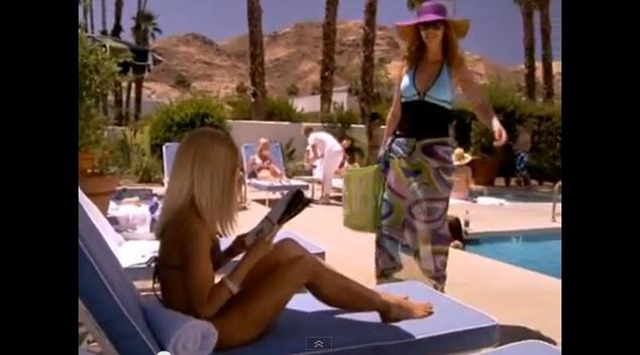 and Norma's restaurant.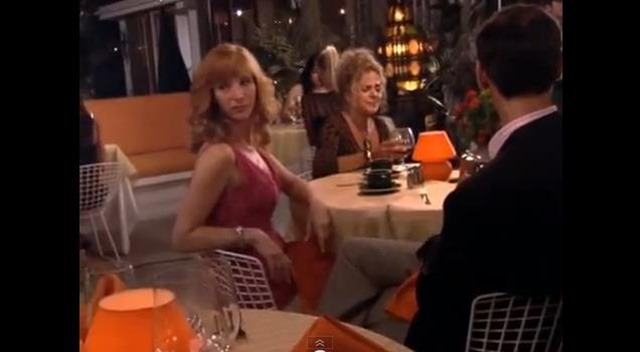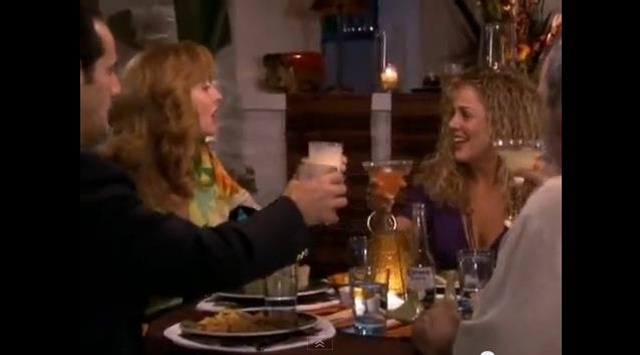 You can find me on Facebook here and on Twitter at @IAMNOTASTALKER.  And be sure to check out my other blog, The Well-Heeled Diabetic.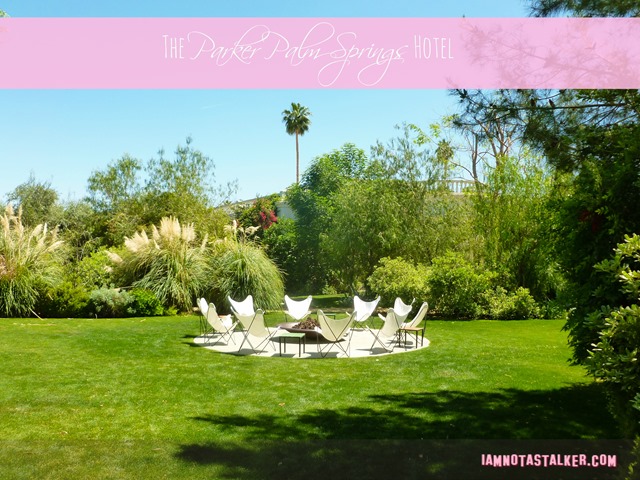 Until next time, Happy Stalking! 
Stalk It: The Parker Palm Springs is located at 4200 East Palm Canyon Drive in Palm Springs.  You can visit the hotel's official website here.
68033