The Hideaway Saloon from "90210"
Apr 18th, 2013 | By
Lindsay
| Category:
90210 & Beverly Hills, 90210 Filming Locations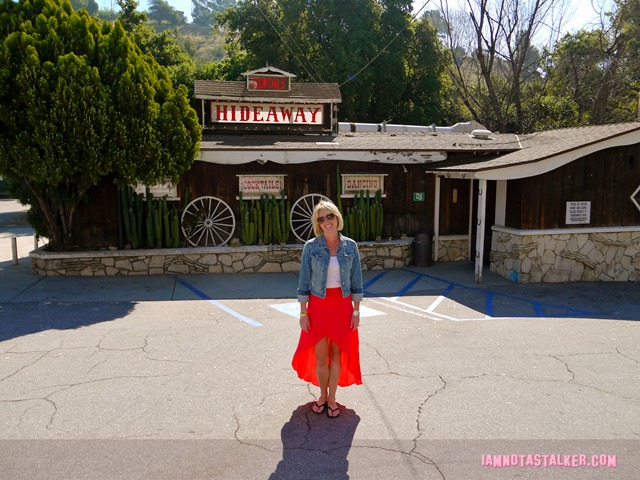 While watching the Season 5 episode of 90210 titled "Misery Loves Company" a few months back, I became just a wee bit mesmerized by the Hideaway, the biker bar where Naomi Clark (AnnaLynne McCord) and Adrianna Tate-Duncan (Jessica Lowndes) tried to track down Naomi's lost wedding ring.  The series' fabulous costume designer, Kime Buzzelli, had posted pictures of the site on her Instagram page (@kbuzzy), so I commented asking for its real name (for whatever reason, I had incorrectly assumed that the name shown in the episode was a fake).  She wrote back right away (she's great about interacting with fans) saying, "It was this place called the Hideaway and it was LEGIT!  Loved it."  When I told her I was going to have to stalk it in the near future, she replied, "I'd love to go back, it seems like it's actually like we shot it.

  Perfect amount of tough and scary."  So I immediately added the place to my To-Stalk list and dragged the Grim Cheaper right on over there a few weeks later.  And I just have to say here that I am seriously depressed over the fact that 90210 was cancelled.  Yes, the show had gone downhill in recent months (The Hangover-themed "Dude, Where's My Husband" episode starring a few of The Real Housewives of Beverly Hills was a definite low point), but I still loved watching it and am beyond sad that, come next season, I will no longer be able to.  And I swear, if Annie Wilson (Shenae Grimes) and Liam Court (my man Matt Lanter) do not get together in the final episode, CBS will be receiving a very strongly worded letter from me! 

The Hideaway, which was constructed in 1917, originated as a stagecoach stop.  It went through a few different incarnations after that, but started serving alcohol in (I believe) 1947 and has been going strong ever since.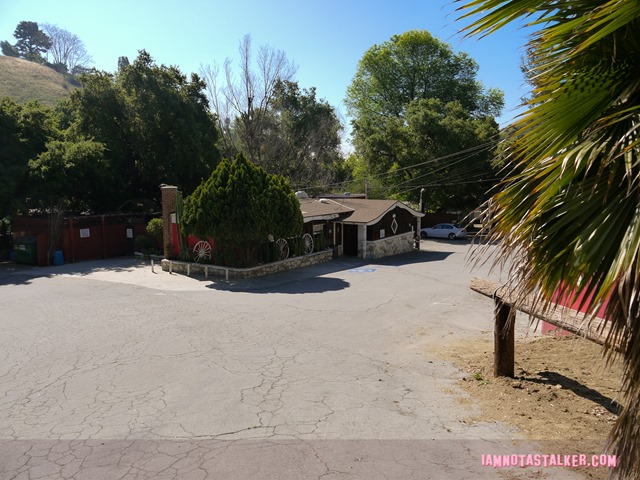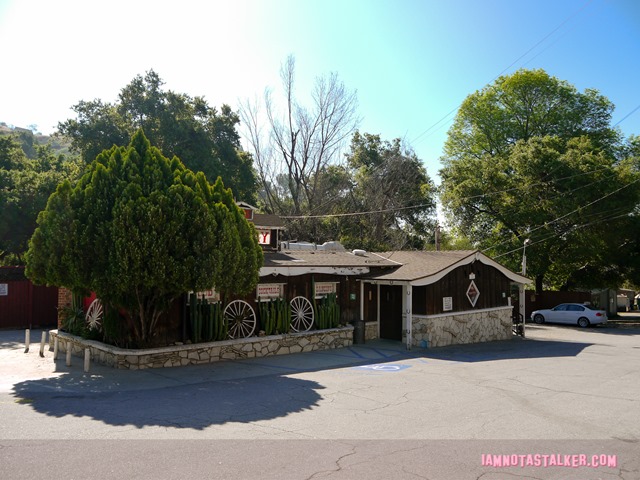 I am fairly certain that the decidedly rustic décor has not changed much since the property's beginnings almost a century ago.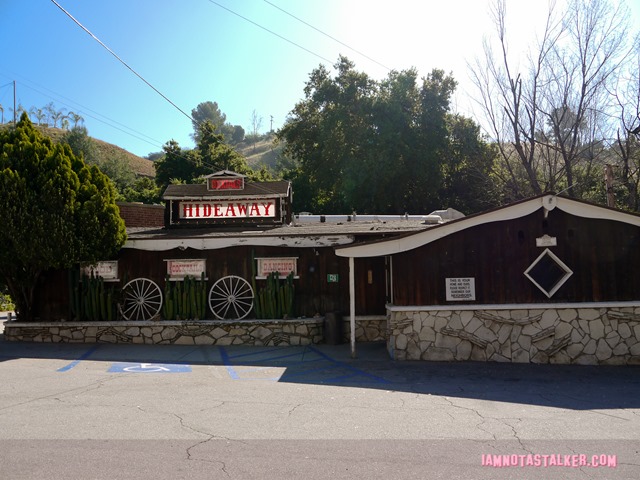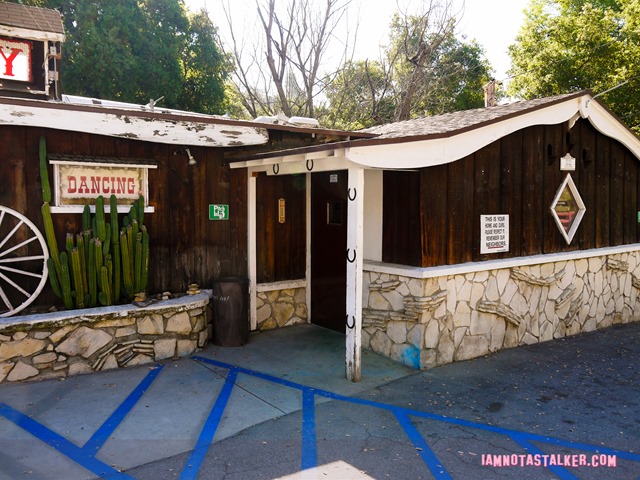 The Hideaway is actually the perfect name for the site because it is completely hidden away from view.  So much so that the GC and I almost drive right past it!  As you can see below, it is tucked below the road and virtually impossible to see.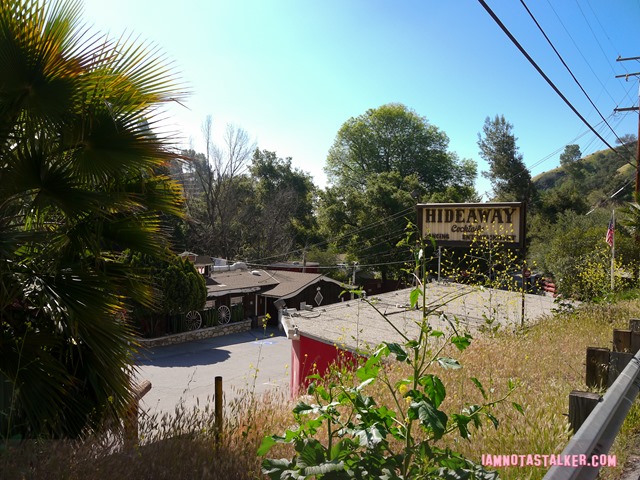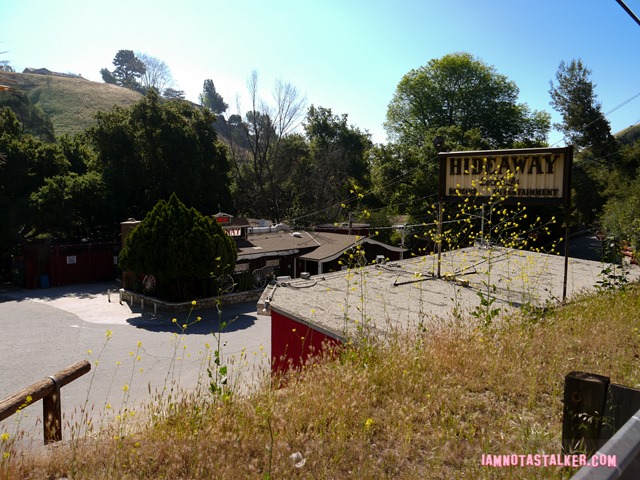 The place is so seemingly remote and peaceful – it even butts up to a little stream! – that it is hard to believe it is located just one mile from the busy 210 Freeway.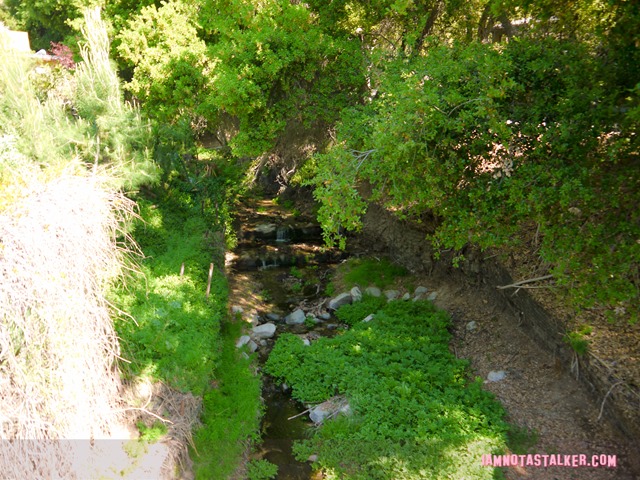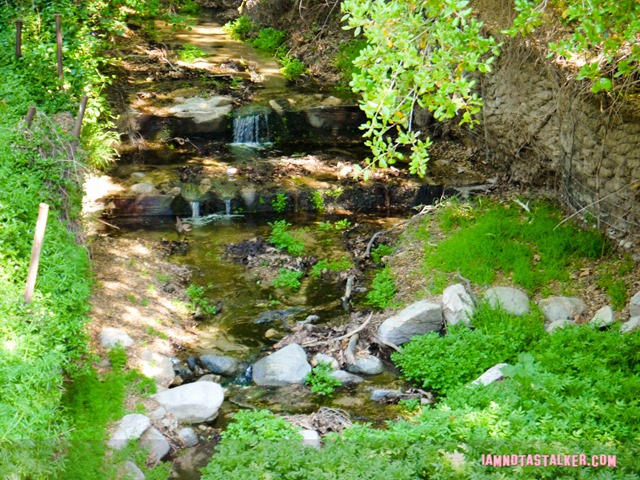 And while I originally thought that the hitching posts out front were a décor choice, I was way off!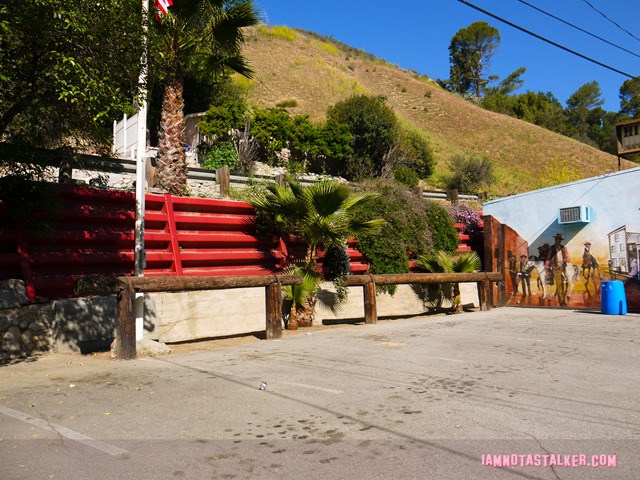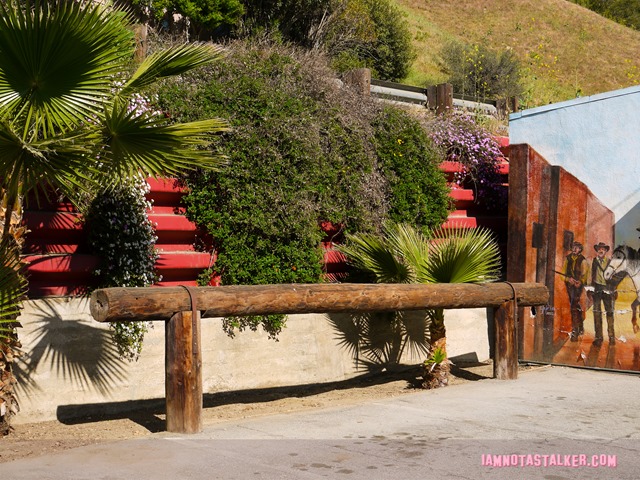 While we were exploring the place, the GC spotted more hitching posts in the back of the bar, as well as, ahem, evidence of horses having been on the premises, and a sign stating, "Do not tie horses to fence."  According to a 2001 L.A. Weekly article, the Hideaway is one of only three bars in the county that allows patrons to hitch their steeds to the posts out front.  How incredibly cool is that?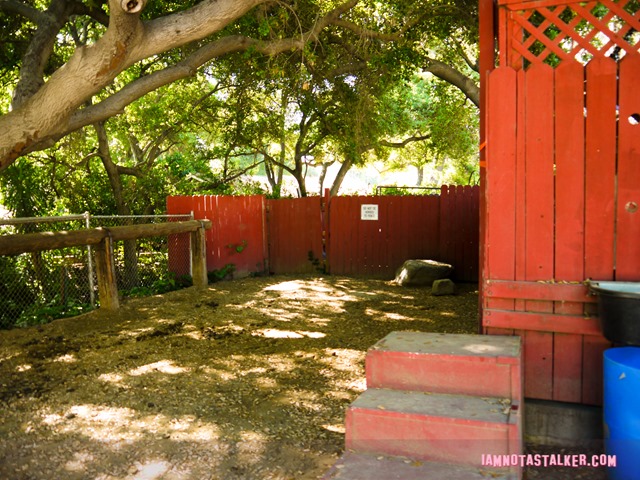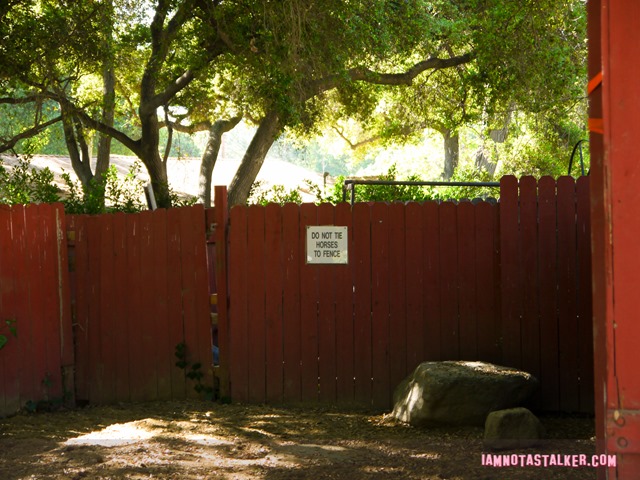 The Hideaway's payphone booth, which is painted to look like wood, is pretty cool, too.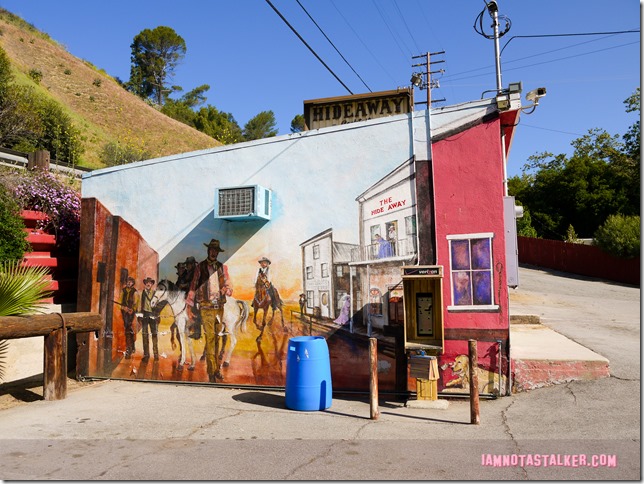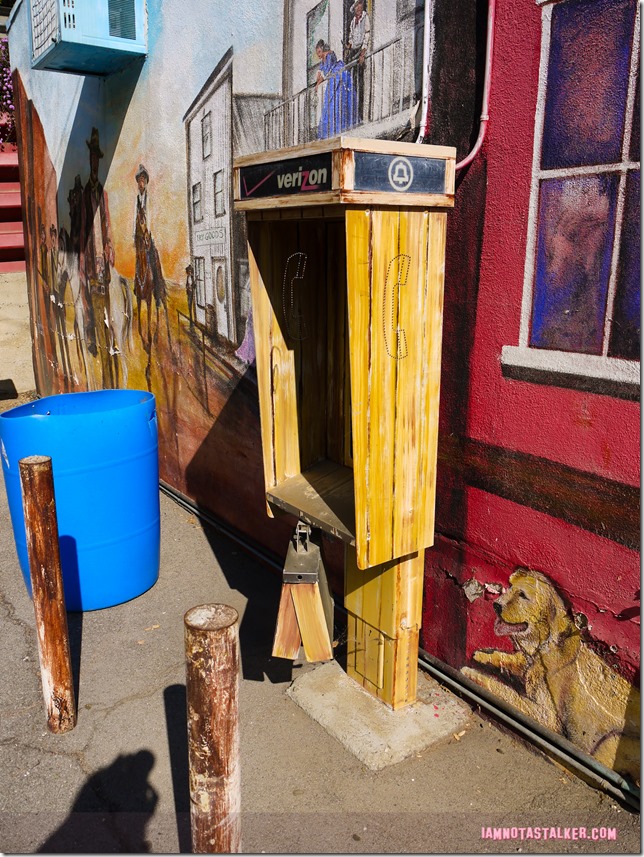 Unfortunately, the Hideaway was not yet open when we showed up to stalk it (it opens at 11 a.m. on weekends), so we were not able to venture inside.  We did happen to meet a few nearby homeowners who were nice enough to fill us in on the site's filming history, though.  And being that the bar offers karaoke (my favorite!), as well as live music, dancing, darts, and pool, I am going to have to drag the GC back there one evening when it is open.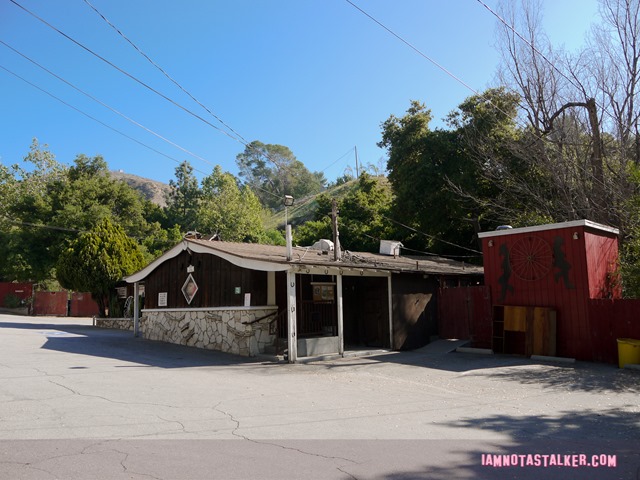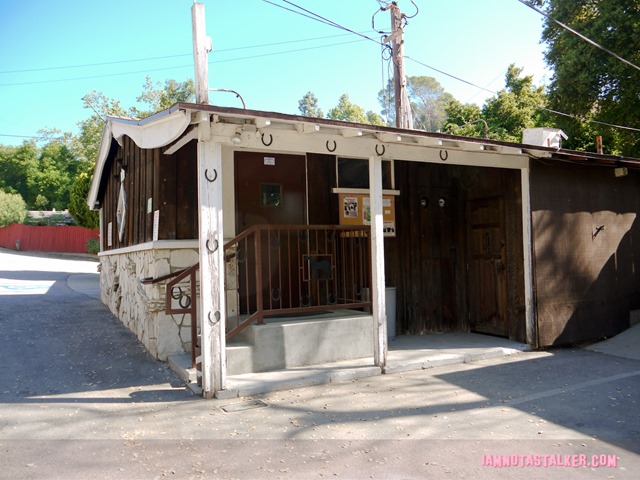 In the "Misery Loves Company" episode of 90210, Naomi convinces Adrianna to go for a Thelma & Louise-style road trip up the coast, "minus the Grand Canyon suicide dive, of course."  During the drive, the two stop to skinny-dip in a natural spring (why not?) leaving their designer duds behind in Naomi's convertible (of course).  As you can guess, the clothes – and Naomi's wedding ring, which was in her pants pocket – get stolen and, acting on a tip from some local hippies who happen to be walking by, the girls head to a biker bar just up the road in order to confront the culprits.  (In that episode's side story, Liam gets kidnapped by his psycho bodyguard who plans to take him to Mexico in a three foot by five foot box.  Oh, and Annie gets shot.  There's a reason the GC has turned to me while watching 90210 over the past couple of weeks and said of the series' cancellation, "Really, you didn't see this coming?" 

)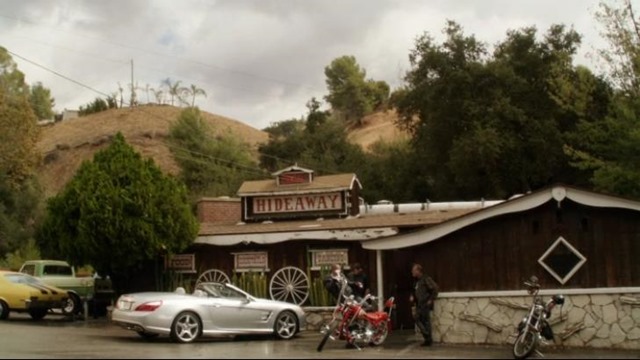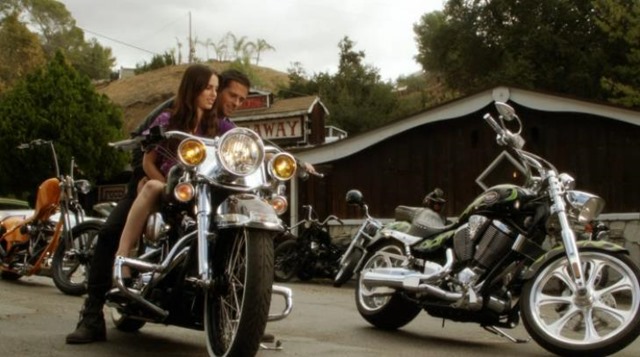 The real life interior of the bar was also used in the episode.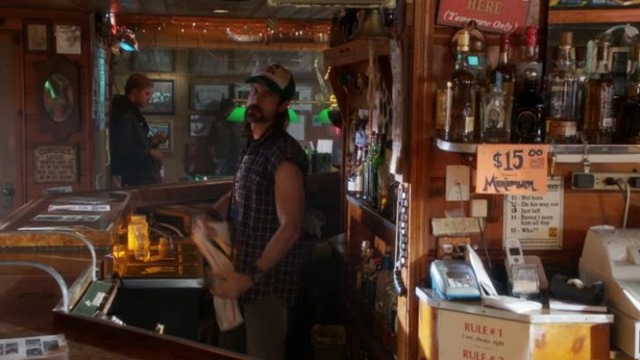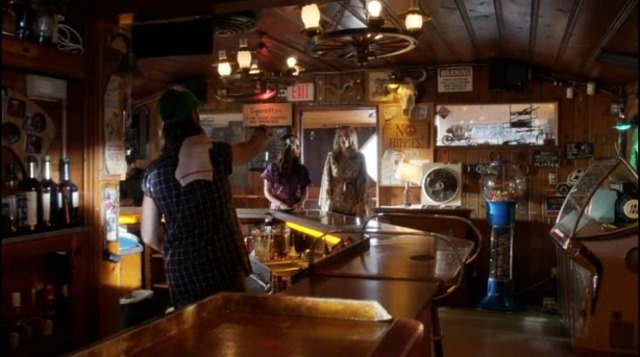 As you can see below, the Hideaway even has a little anteroom for dancing and is much larger than its exterior would have you believe.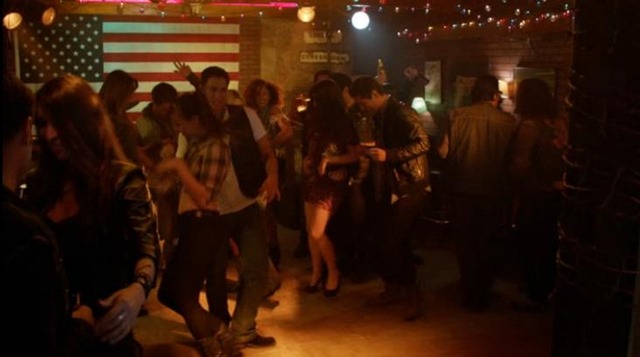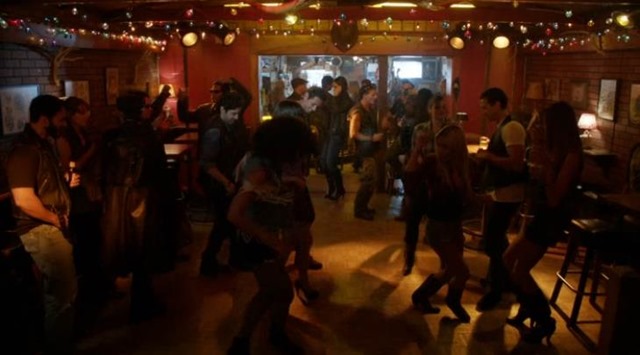 Due to its rugged look and isolated feel, the Hideaway has been a favorite of location scouts since way back when.  Thanks to the Falcon Crest website, I learned that in the Season 1 episode titled "The Tangled Vines", which first aired in 1981, the watering hole masqueraded as the supposed Tuscany Valley-area bar where Lance Cumson (Lorenzo Lamas) took his cousins Cole Gioberti (William R. Moses) and Vickie Gioberti (Jamie Rose) for a drink.  Both the exterior . . .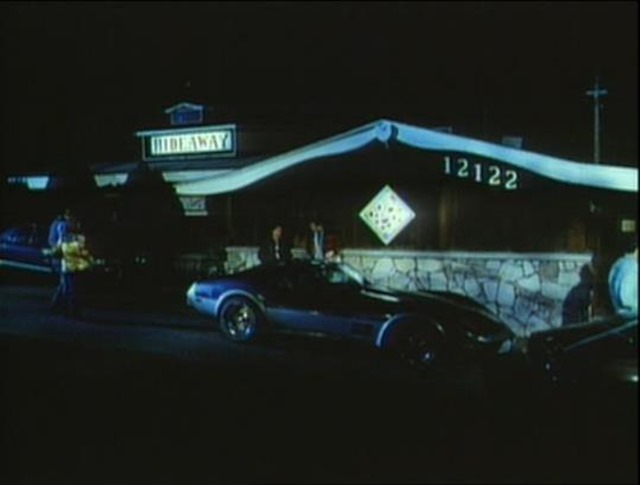 . . . and the interior of the bar were used in the scene.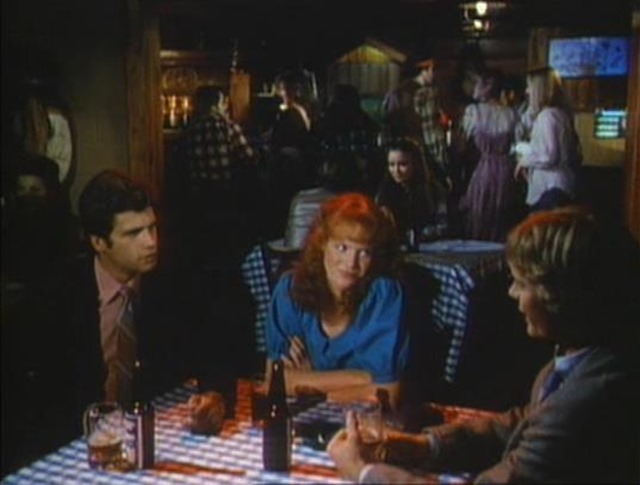 In the 2000 black comedy Drowning Mona, the Hideaway stood in for the Verplanck, New York-area bar where Murph Calzone (Mark Pellegrino) worked.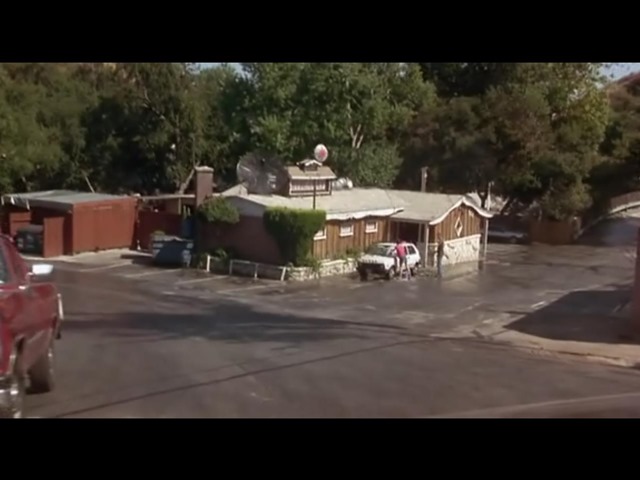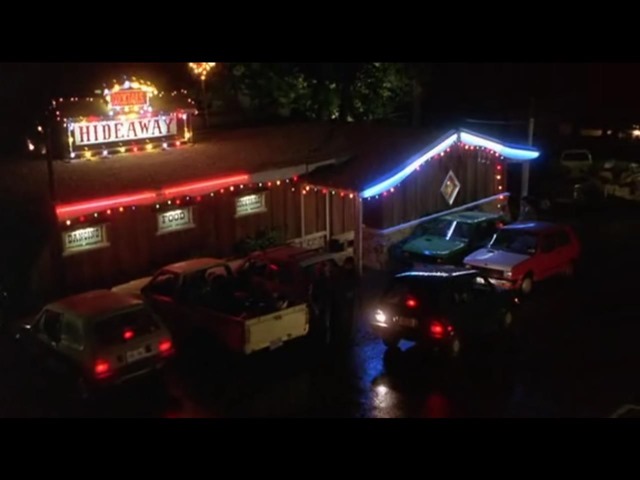 The interior of the bar also appeared in the movie.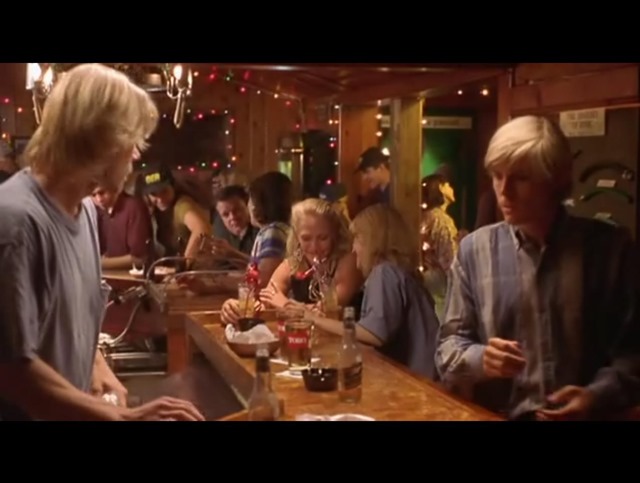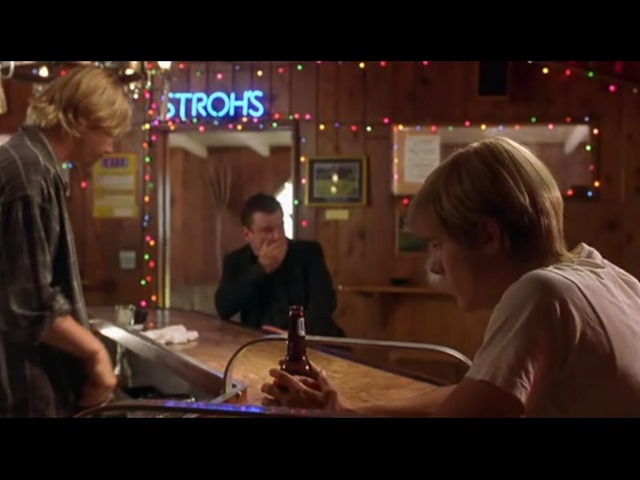 How much does Casey Affleck, who plays Murph's brother, Bobby in the flick, look like Zac Efron, by the way?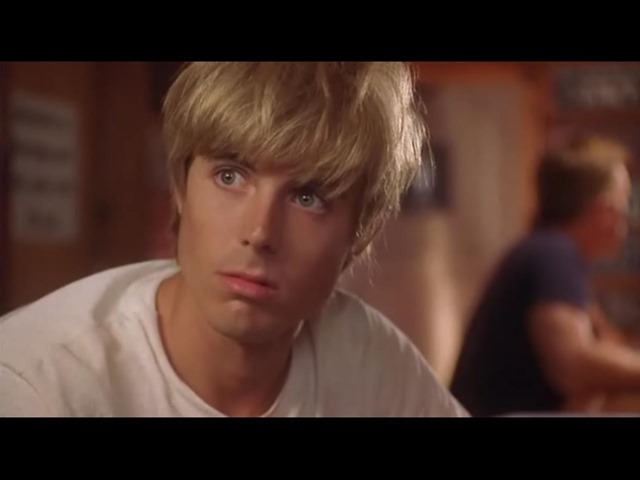 In The Dukes of Hazzard: The Beginning, the Hideaway was where Daisy Duke (April Scott) worked.  At least I think it's where she worked.  Unfortunately, the movie was not available to stream anywhere online, so I was only able to watch a preview of it and while I did spot the Hideaway, I am not exactly sure of what function it served in the 2007 flick.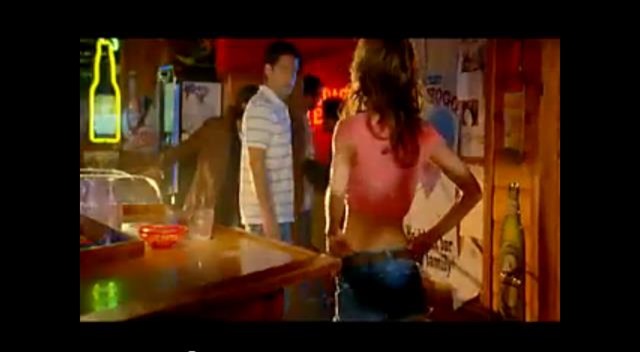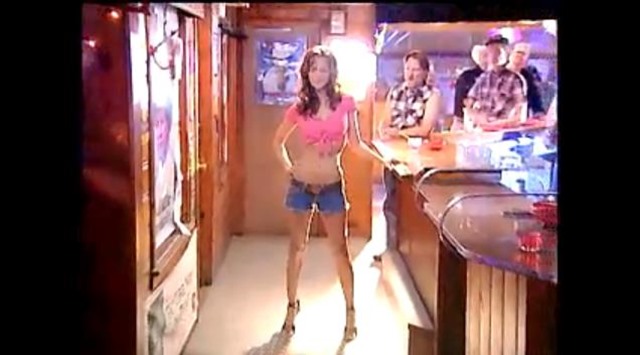 You can find me on Facebook here and on Twitter at @IAMNOTASTALKER.  And be sure to check out my other blog, The Well-Heeled Diabetic.
Big THANK YOU to 90210 costume designer Kime Buzzelli for telling me about this location! 

  You can check out Kime's official website here.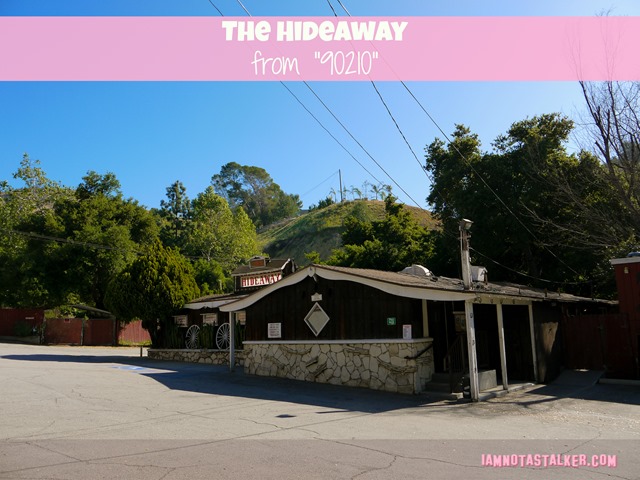 Until next time, Happy Stalking! 

Stalk It: The Hideaway, from the "Misery Loves Company" episode of 90210, is located at 12122 Kagel Canyon Road in Kagel Canyon.  You can visit the bar's official website here.
68170