Derek's Apartment from "Little Black Book"
Sep 16th, 2013 | By
Lindsay
| Category:
Movie Locations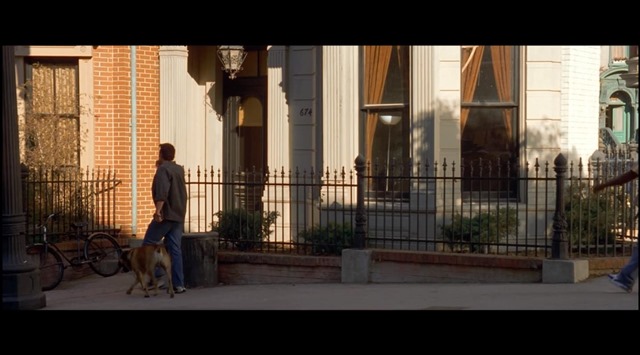 The Little Black Book location that I was most interested in tracking down was the supposed New Jersey-area apartment building where Derek (Ron Livingston) lived and where his girlfriend, Stacy (Brittany Murphy), spent most of her time.  I fell in love with the adorably charming building upon sight when first watching Little Black Book and while it continually lingered on my mind as a must-find spot, because I thought it was located somewhere on the East Coast, I never put much effort into it finding it.  Then, a couple of weeks ago, while on my Little Black Book kick, I emailed some screen captures of the building to fellow stalker Owen, of the When Write Is Wrong blog, and he wound up tracking it down – right here in Southern California.  Sadly though, the place is no longer standing.  As it turns out, Derek's apartment was located on New England Street at the Universal Studios Hollywood backlot and was, unfortunately, one of the structures that was destroyed during the fire that took place there on June 1, 2008.  Because I spent so long wondering about the locale, though, I figured it was still worthy of a blog post.
As you can see below, in Little Black Book Derek's building was extremely picturesque and idyllic – so picturesque and idyllic that I really should have realized it would be found on a backlot.  In my defense, though, the CGI-ed backdrop of New York City that appeared behind it was pretty darn convincing!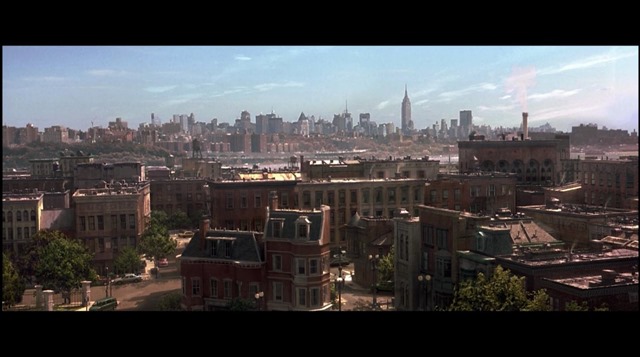 Fortunately, Owen wasn't so easily tricked.  Thanks to the apartment's backlot-y feel, he realized immediately that it was most likely located at a studio and, since I know both Paramount and Warner Bros. like the back of my hand, decided to start his search at Universal.  After scouring countless Flickr images of the backlot, he wound up coming across this picture of Universal's New York Street area in which a small section of Ron's building was visible on the left-hand side.  Heartbreakingly, it was that area that was destroyed in the 2008 fire.  I cannot tell you how devastated I was to learn that I would never be able to stalk this particular locale.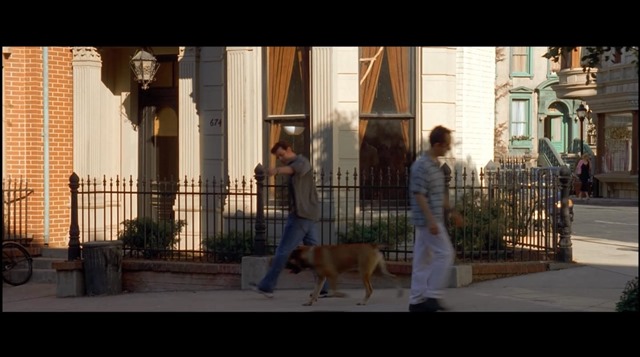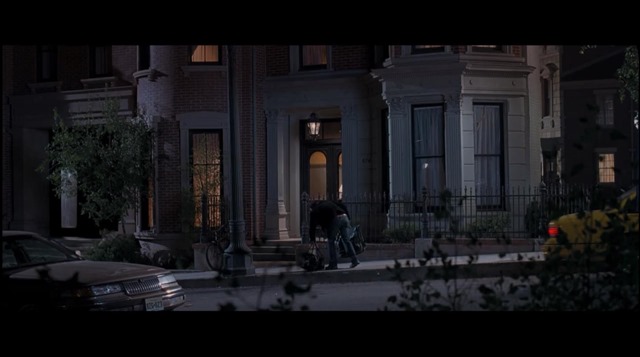 After Owen told me the bad news, I did some Flickr scouring of my own and happened upon the below image on Kevin Garrett's fabulous photostream in which the front of Ron's building can be seen on the right.  Kevin was even nice enough to allow me to post the picture here.  Thank you, Kevin!   I also came across this side view image of the façade.  As you can see, Ron's building was very thin in real life and producers added a side section – either via CGI or actual bricks and mortar  – to the structure for the Little Black Book shoot.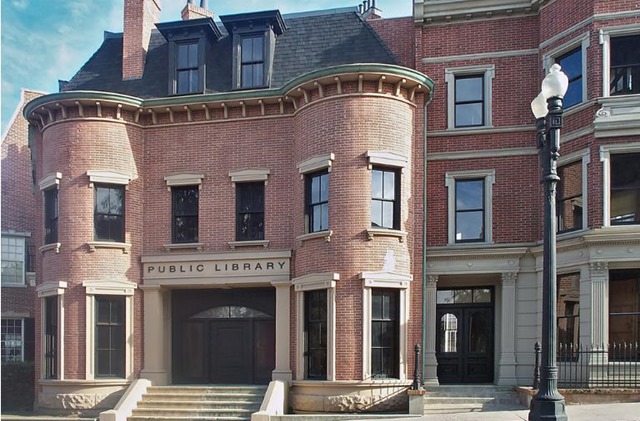 The interior of Derek's apartment was also, of course, just a set, built inside of a soundstage at Universal Studios Hollywood.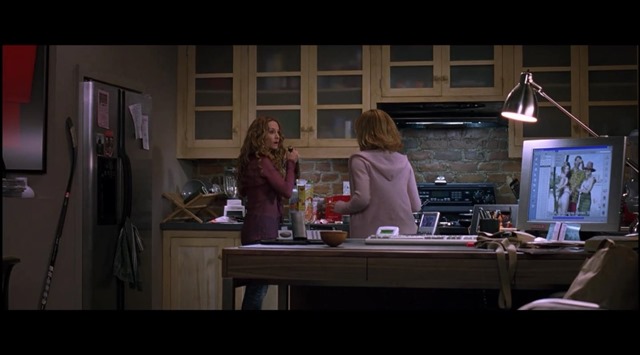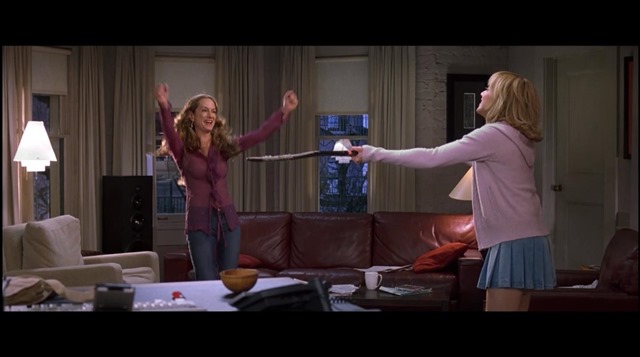 Owen also clued me in to the fact that the scene in Little Black Book in which Stacy walked Derek's dog, Bob, at night –  and wound up at the home of Derek's ex-girlfriend, Dr. Rachel Keyes (Rashida Jones) – took place in the New York area of the Universal backlot, as well.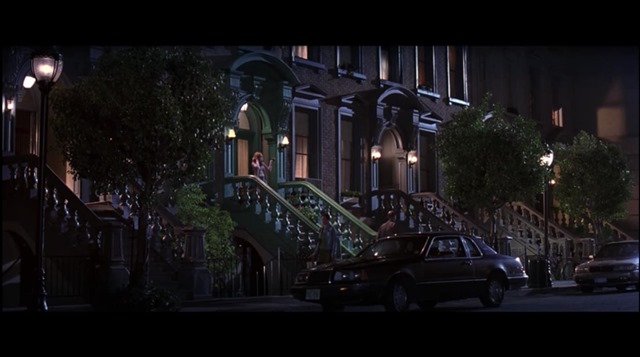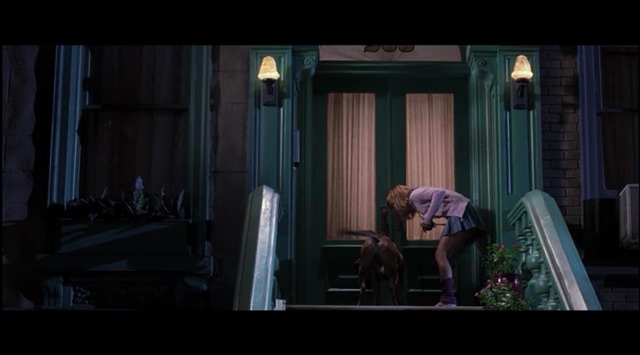 That scene was shot on Brownstone Street, which also, sadly, was burned in the 2008 fire.  The area has since been rebuilt, but, unfortunately, does not look anything like it did prior to 2008.  You can check out some great photographs of Brownstone Street before the fire and also what it looks like now on the fabulous The Studio Tour website here.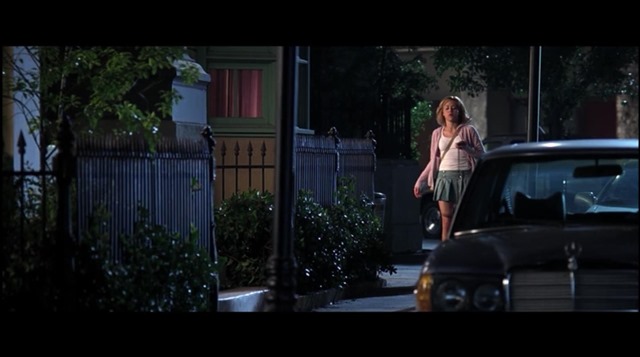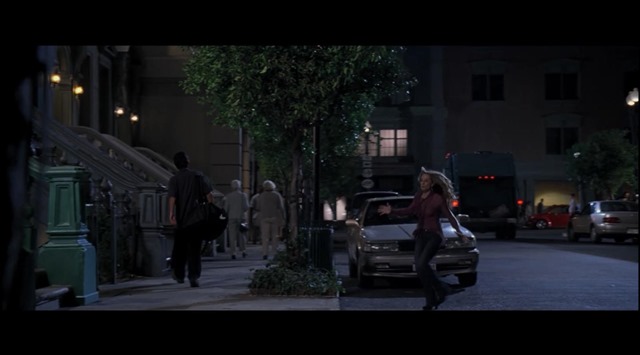 I was floored to discover that the brownstone where Rachel lived in Little Black Book was located right next door to the brownstone where Kevin McCallister (Macaulay Culkin) battled Harry Lime (Joe Pesci) and Marv Merchants (Daniel Stern) in Home Alone 2: Lost in New York.  The stills pictured below are from Little Black Book . . .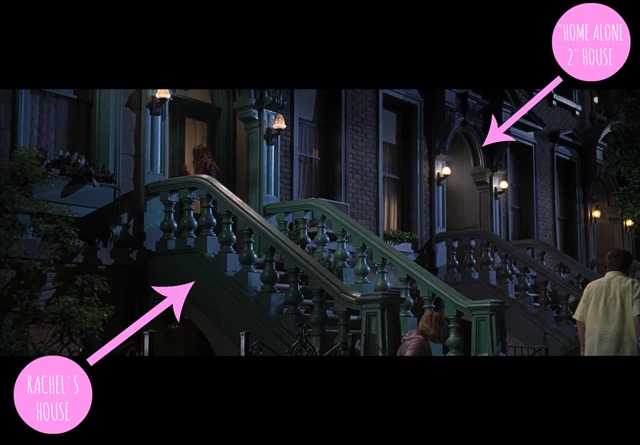 . . . while the ones below are from Home Alone 2.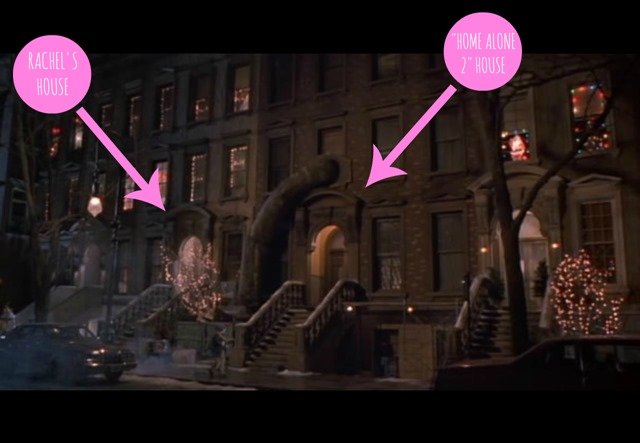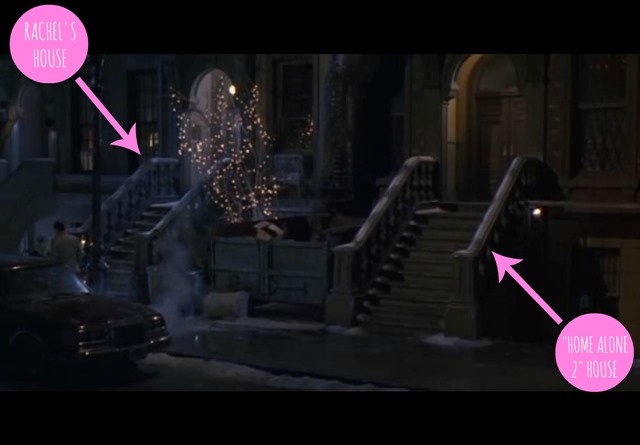 For more stalking fun, be sure to follow me on Facebook, Twitter and Instagram.  And you can check out my other blog, The Well-Heeled Diabetic, here.
Big THANK YOU to fellow stalker Owen, from the When Write Is Wrong blog, for finding this location and to Kevin Garrett, with the fabulous Flickr photostream, for sharing his photograph of it. 
Until next time, Happy Stalking! 
Stalk It: Derek's apartment building from Little Black Book was formerly located on New England Street on the Universal Studios Hollywood backlot.  The site was sadly destroyed in a fire on June 1st, 2008 and no longer exists.  Brownstone Street, where Dr. Rachel Keyes lived in the movie, was also destroyed in the fire.  While the area has been rebuilt, it no longer resembles the neighborhood that appeared onscreen.  Universal Studios is located at 100 Universal City Plaza in Universal City.  You can visit the theme park's official website here.
73344