Colony 29 from "The Real Housewives of Beverly Hills"
Jan 8th, 2014 | By
Lindsay
| Category:
TV Locations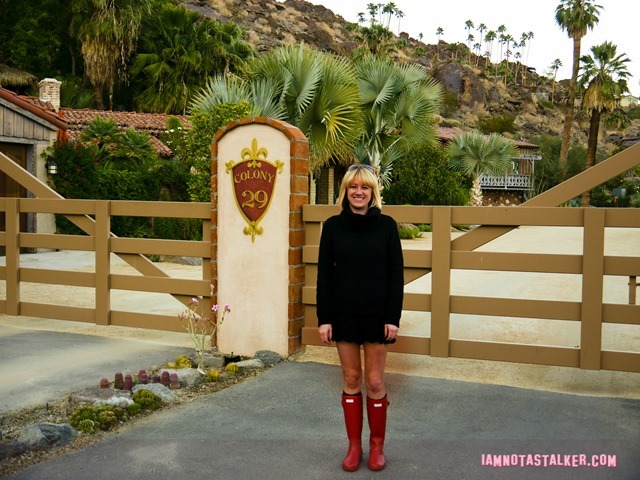 After watching the Season 4 episodes of fave show The Real Housewives of Beverly Hills titled "Palm Spring Breakers" and "Escape to Bitch Mountain," I became just a wee-bit obsessed with tracking down Colony 29, the sprawling enclave where the Housewives stayed during their brief desert visit.  Fortunately, it wasn't a tough find thanks to the Greater Palm Springs website which listed the address.  So I dragged the Grim Cheaper right on over there on our way home from L.A. two weekends ago.  (On a Bravo TV side note – the GC and I are now completely hooked on Vanderpump Rules.  It is hands down THE BEST reality show since The Hills.  I love, love, LOVE Stassi and have informed the GC that all I want for my birthday in June is dinner at Sur and a picture with Ms. Schroeder.  He better be making reservations far in advance. 

)
Colony 29 was designed by Pasadena resident John Burnham, who built the property's 4,500-square-foot main dwelling as his winter retreat in 1929 (hence the name).  He later added a two-bedroom guest home and three smaller bungalows to the site between 1929 and 1937 to be used as retreats for his many visiting artist friends such as Maynard Dixon, Carl Eytel, John W. Hilton, Victor Clyde Forsyth, Jimmy Swinterton, Nicolai Fechin and Alson S. Clark.  The place soon became a haven for artists and, according to Forbes magazine, was Palm Springs first gated community.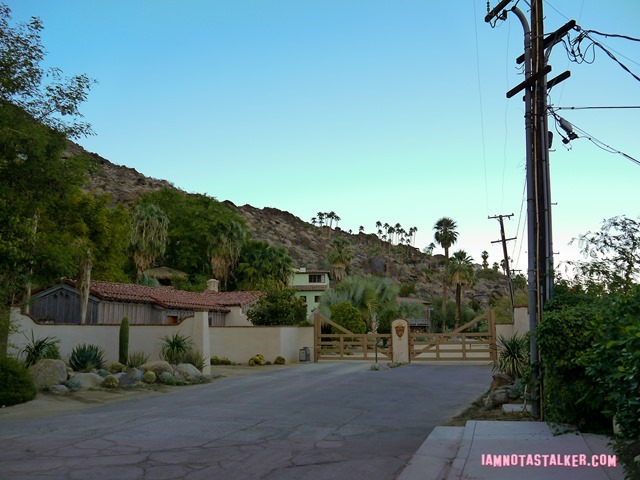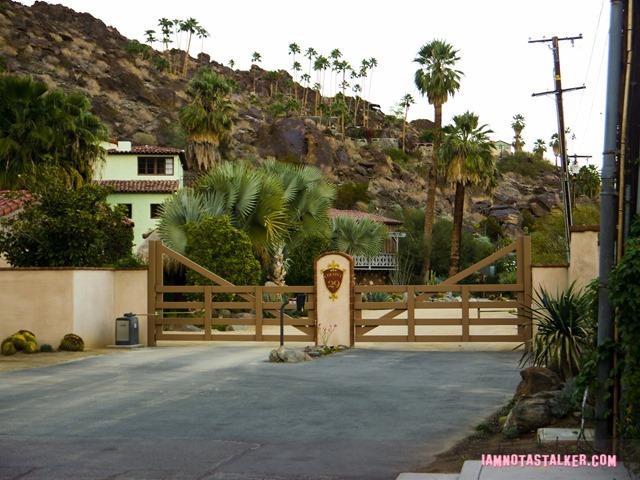 Sometime during the 1950s, Burnham sold the main house and two of the bungalows to Francis Crocker, the electrical engineer who conceived the oft-filmed-at Palm Springs Aerial Tramway.  The Crocker family held onto the three dwellings until 1997 at which point they were purchased by a builder named Dave Johnston and his wife, Trudy.  Dave and Trudy later purchased the guest home, third bungalow and remainder of the land that originally belonged to the property and, in 2002, moved into the main house with their three children.  By that point, most of the site had fallen into a state of disrepair and the family spent the next ten years and millions of dollars restoring it.  The landscaping alone cost $1 million to execute!  The project was completed in 2012 and, while the original intention was to turn the place into a bed and breakfast, today, Colony 29 serves as a vacation rental and special events venue.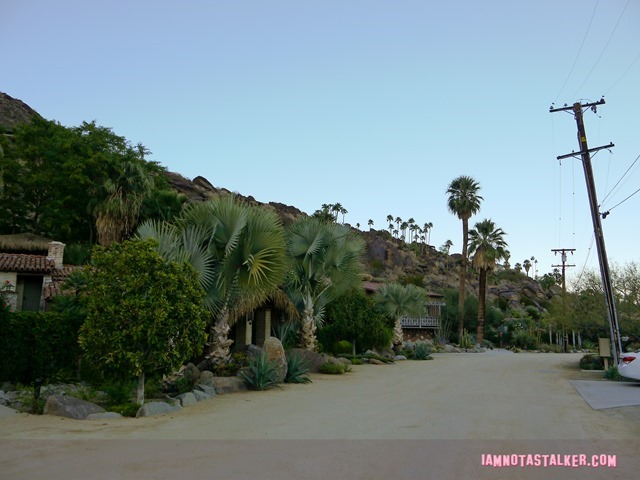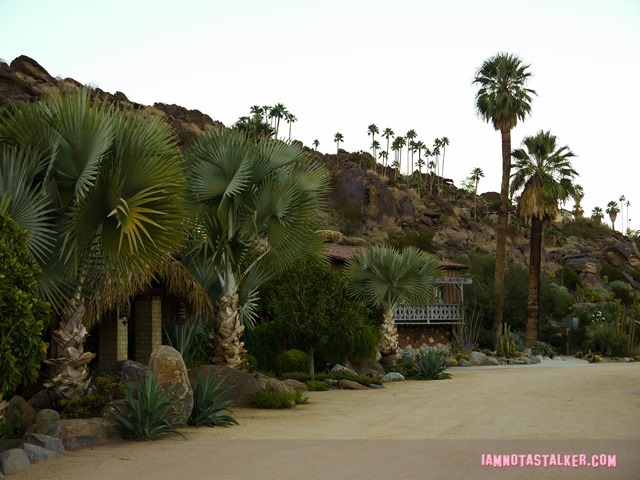 Today, Colony 29 boasts over 10,000 square feet of space, 6.5 acres of lands, thirteen bedrooms, two pools, three spas, six kitchens, an adult-sized tree house (love it!), a meditation garden, an outdoor massage area, an outdoor kitchen, covered patios, open-air showers, a fire pit terrace, a natural stream, a pond, a built-in stage, parking for 85 cars, two large outdoor event spaces, six outdoor "fire elements" and a grotto.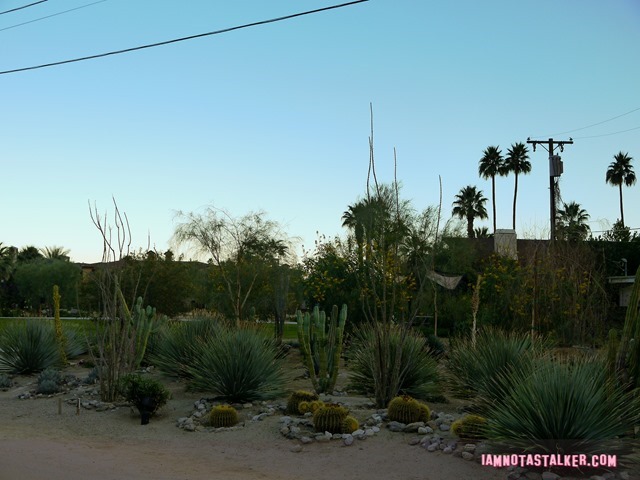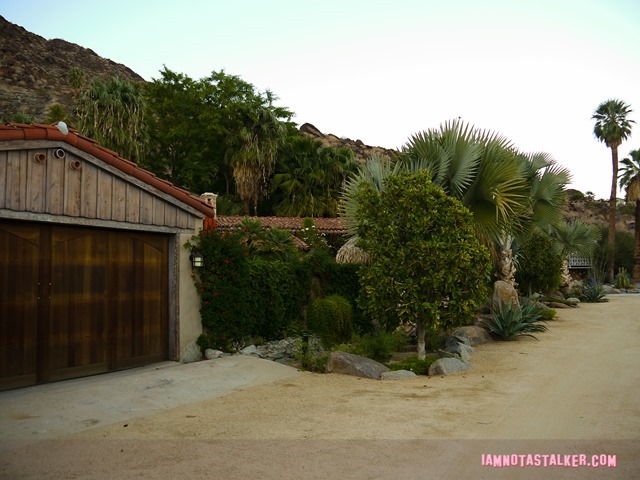 In the "Palm Spring Breakers" and "Escape to Bitch Mountain" episodes of The Real Housewives of Beverly Hills, new Housewife Jacqueline, ahem, Joyce Giraud de Ohoven (whom I canNOT stand, by the way) invites fellow cast members Lisa Vanderpump, Kyle Richards, Kim Richards, Yolanda Foster, Carlton Gebbia (whom I also canNOT stand) and my girl Brandi Glanville to the desert for a "relaxing" two-night getaway.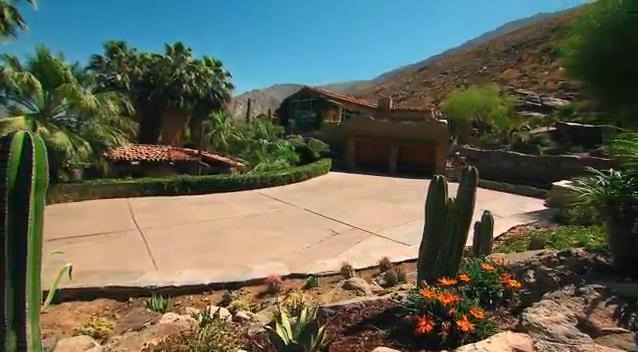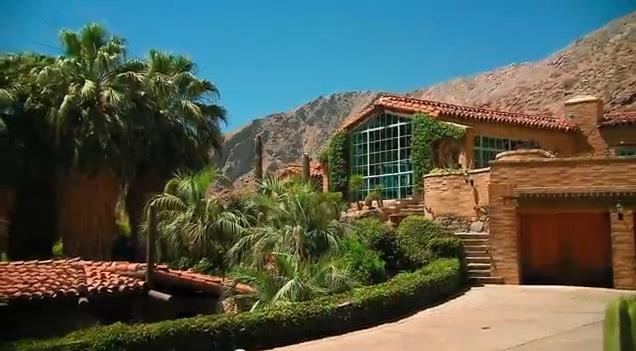 The trip does not turn out to be very relaxing for anyone, though (obvs), despite the idyllic setting.  For some inexplicable reason, the episode was shot in June, when temperatures in Palm Springs average about 105 degrees, which I'm sure only added to the tension.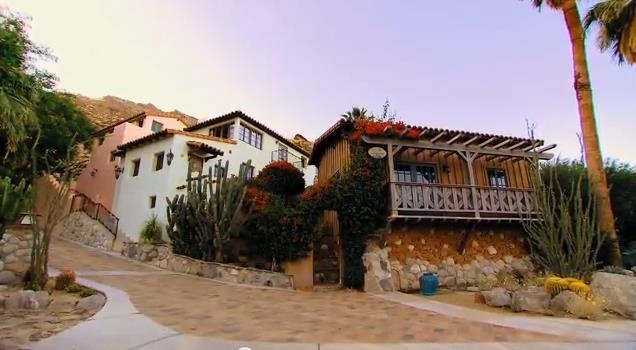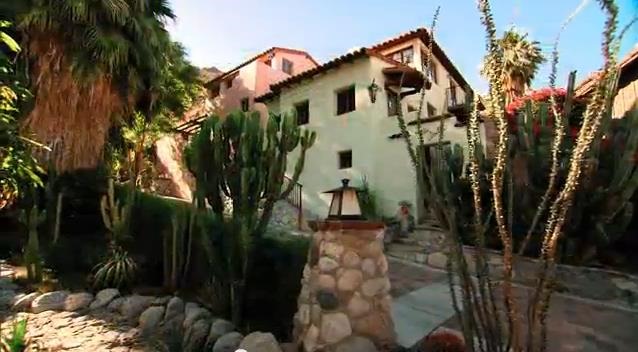 The real life interior of the estate was also shown in the episodes.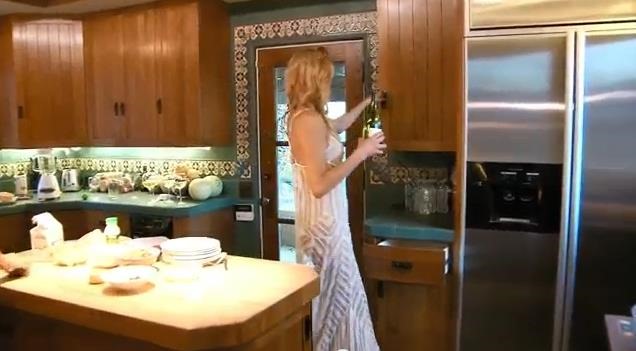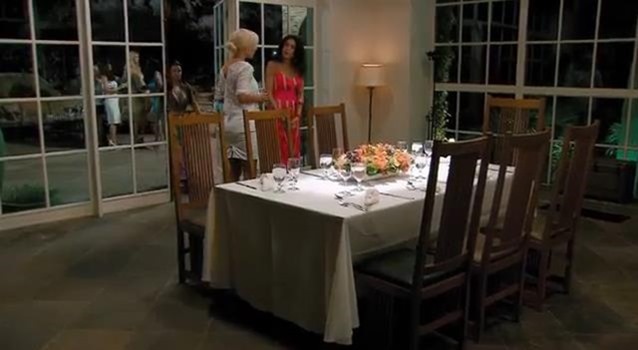 Besides the Housewives, interior designer Nate Berkus and actress Diane Keaton have also visited the property, and the Canadian reality show Operation Double did some filming there in 2012.
For more stalking fun, be sure to follow me on Facebook, Twitter, Instagram and Los Angeles magazine online.  And you can check out my other blog, The Well-Heeled Diabetic, here.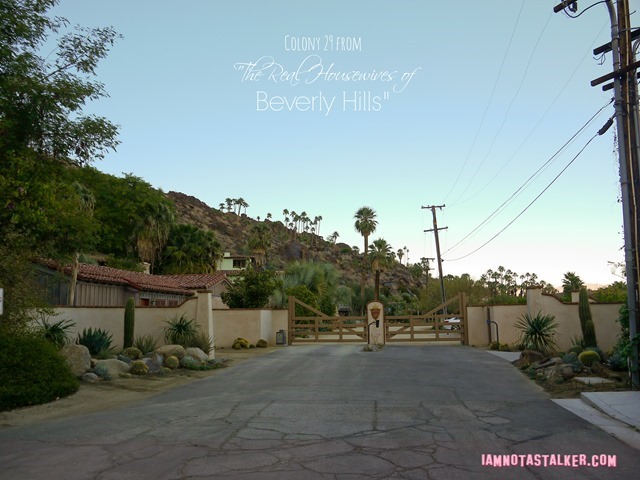 Until next time, Happy Stalking! 

Stalk It: Colony 29, from the "Palm Spring Breakers" and "Escape to Bitch Mountain" episodes of The Real Housewives of Beverly Hills, is located at 147 South Tahquitz Drive in  Palm Springs' Historic Tennis Club neighborhood.  You can visit the property's official website here.
78371