The "License to Drive" Hospital
Jan 9th, 2014 | By
Lindsay
| Category:
Movie Locations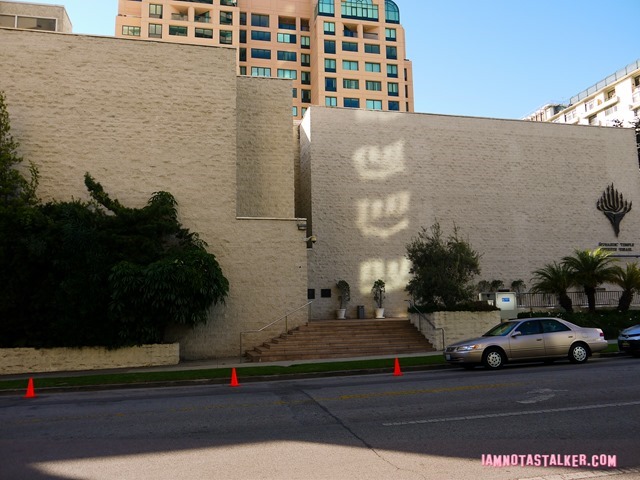 A couple of weeks ago, the Grim Cheaper and I headed to L.A. for a brief visit and just happened to book a hotel on the west side of town for our stay.  The location turned out to be quite fortuitous, too, as it allowed me to stalk a few nearby spots that had been on my To-Stalk list for ages – one of which was Sephardic Temple Tifereth Israel, the Westwood synagogue that masqueraded as the hospital where Mrs. Anderson (Carol Kane) gave birth in 1988's License to Drive, one of my all-time favorite movies.
The Sephardic Temple Tifereth Israel, which was modeled after the prayer houses in Old Spain, was dedicated on September 5th, 1981.  Sephardic Jews originally hailed from Spain (Sepharad means "Spain" in Hebrew), but were expelled from the country in 1492.  Many wound up in America, by way of Turkey, but kept their Spanish roots.  In 1987, Spain's King Juan Carlos and Queen Sofia attended services at the Sephardic Temple Tifereth Israel, or The Sephardic Temple as it is also known.  Of the event, Spain's then consul general in Los Angeles Pedro Tamboury said, "As we are now approaching the 500th anniversary of the discovery of America, we are also going to commemorate this historic event because we want to make what we call the reencuentro with the Jews from Spain, who were expelled in 1492 but left behind a tremendous heritage of culture and traditions."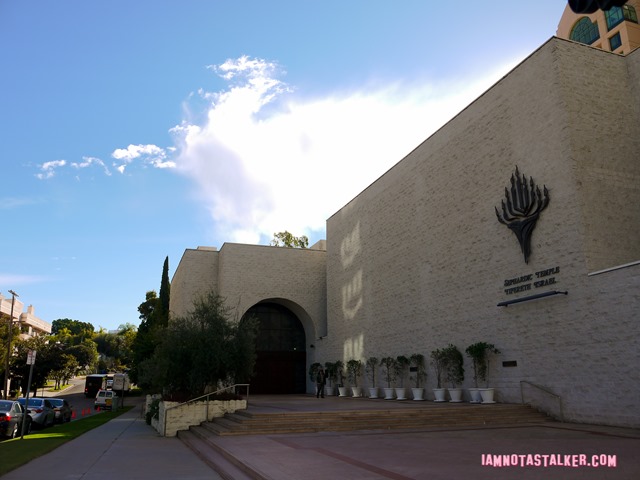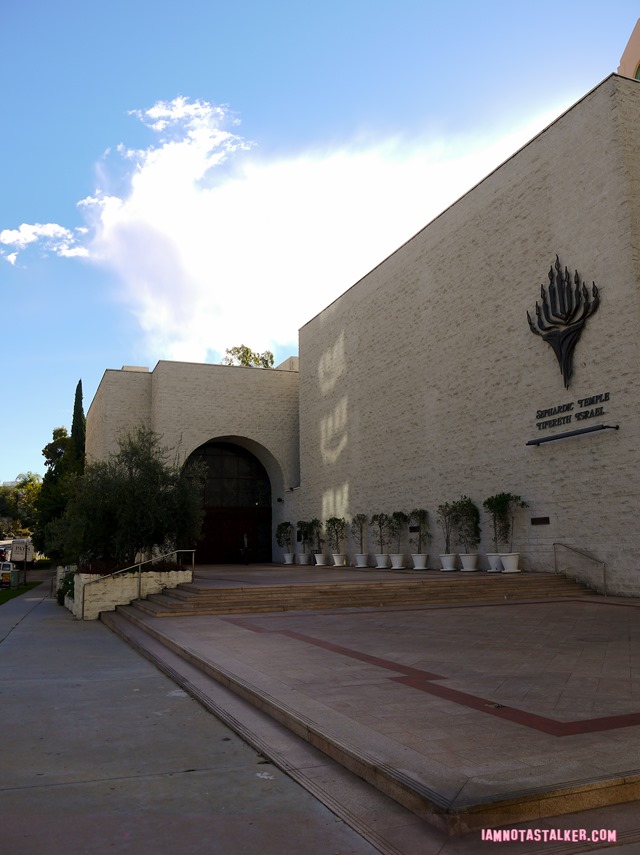 Sephardic Temple Tifereth Israel only showed up once in License to Drive, towards the end of the movie, in the scene in which non-licensed driver Les Anderson (Corey Haim) drove (backwards, I might add) his pregnant mom, Mrs. Anderson – as well as his father, Mr. Anderson (Richard Masur), and brother, Rudy (Christopher Burton) – to Elmdale Memorial Hospital after she went into labor.  I found this locale thanks to Geoff, from the 90210Locations website, who has an entire page dedicated to License to Drive on his site.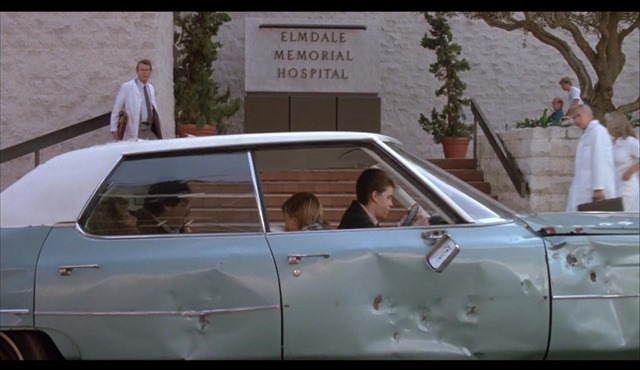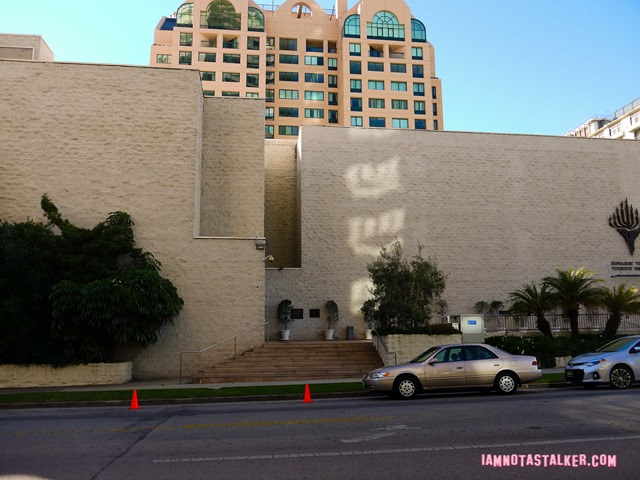 While fake "Elmdale Memorial Hospital" signage was added for the shoot and the exterior hand railings have since been changed, the structure is still very recognizable from its onscreen appearance 26 years ago.  (How in the heck has it been 26 years since License to Drive premiered?!?!)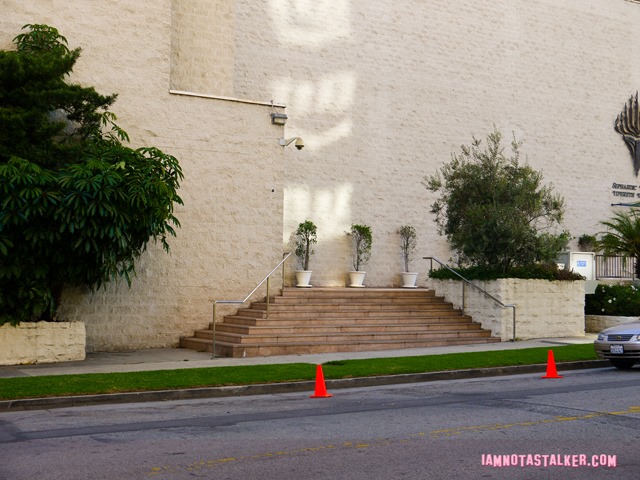 The area used for the scene was not actually the front of the synagogue, but its north side entrance on Warner Avenue.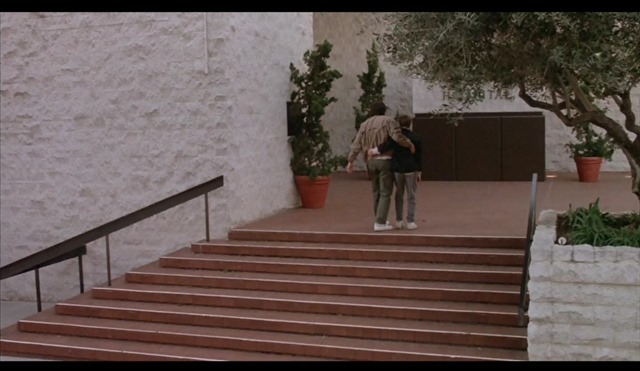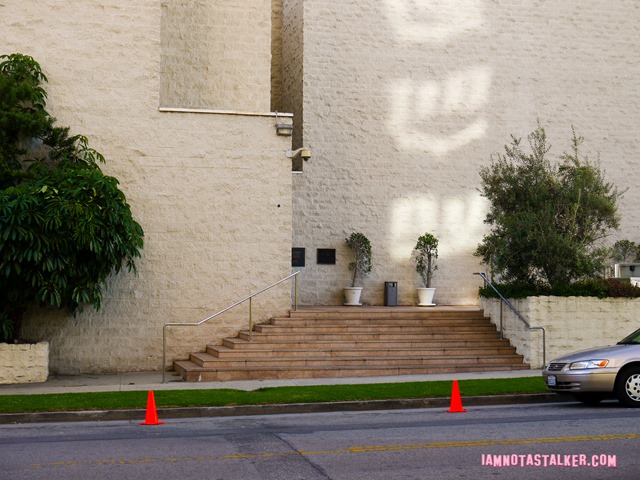 According to License to Drive's DVD commentary with director Greg Beeman and writer Neil Tolkin, the original ending of the movie was to have taken place at the hospital.   As it was originally shot, the final scene showed Grandpa Anderson's (Parley Baer) beloved Cadillac being crushed by a large construction beam . . .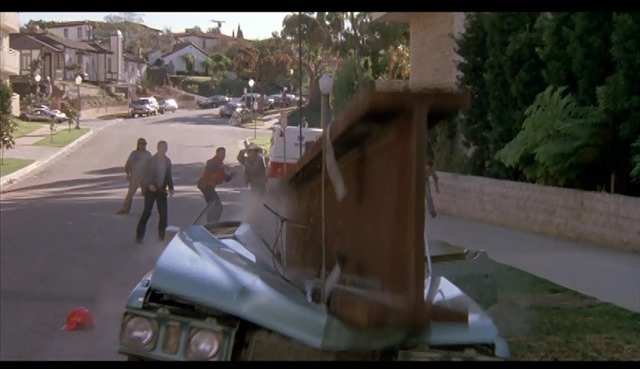 . . . and then a freeze frame of Les and Mr. Anderson's shocked faces.  Test audiences found it too much of a downer, though, so some additional footage was shot and tacked onto the original ending.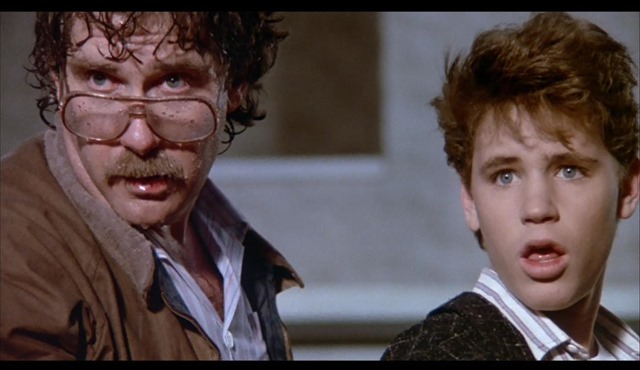 And thank God it was, because the new ending – in which Mercedes Lane (Heather Graham) pulls up to Les' house, causing him to utter his famous line, "I don't need the BMW anymore – I already have a Mercedes."  (Cue Billy Ocean's hit song "Get Outta my Dreams, Get Into My Car.") – was not only my favorite part of the entire movie, but it quite considerably affected my life.  I was only 11 years old at the time and a far cry from getting my driver's license, but when I laid eyes on Mercedes white Volkswagen Cabriolet convertible, I was a goner.  I knew there was no other car I wanted when I turned 16.  And on my 16th birthday, my parents surprised me with one.  I've actually owned three over the years (two Cabriolets and one Cabrio) and if VW currently made them, I would probably still be driving one to this day.  Best. Car. Ever.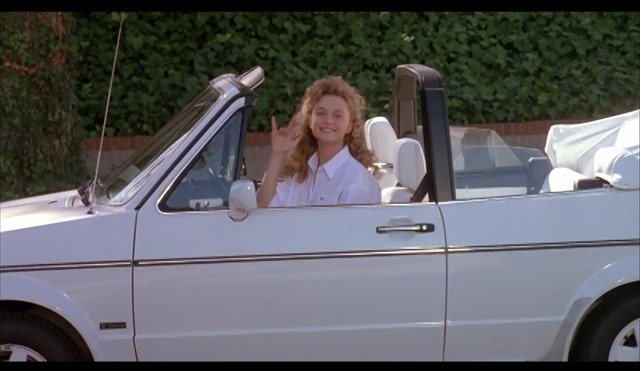 For more stalking fun, be sure to follow me on Facebook, Twitter, Instagram and Los Angeles magazine online.  And you can check out my other blog, The Well-Heeled Diabetic, here.
Big THANK YOU to Geoff, from the 90210Locations website, for finding this location!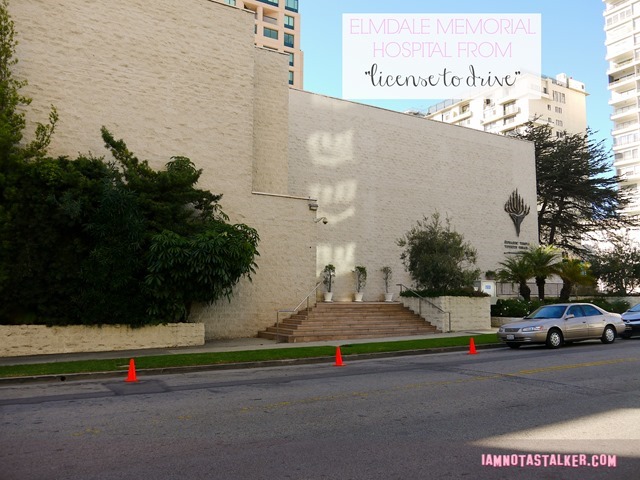 Until next time, Happy Stalking! 
Stalk It: Sephardic Temple Tifereth Israel, aka Elmdale Memorial Hospital from License to Drive, is located at 10500 Wilshire Blvd in Westwood.  The northern side of the synagogue, on Warner Avenue, was the area that appeared in the movie.  You can visit the temple's official website here.
78409