Parisian Florist – The Flower Shop Joe DiMaggio Used to Send Roses to Marilyn Monroe's Gravesite for 20 Years
Feb 14th, 2014 | By
Lindsay
| Category:
This and That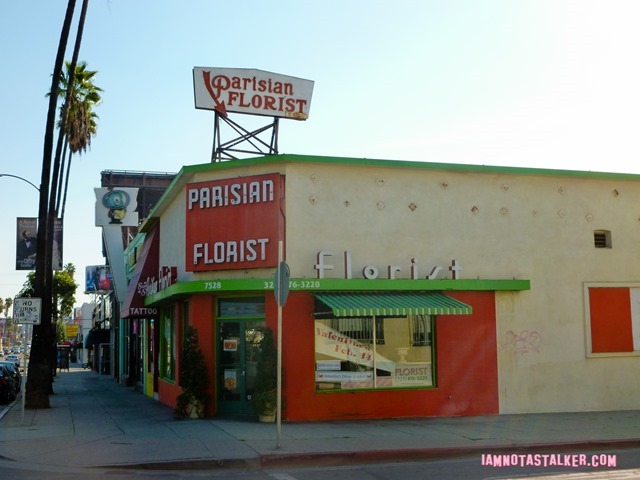 As a child, I remember often hearing about the weekly delivery of roses that Joe DiMaggio sent to the grave of his former wife, Miss Marilyn Monroe, for two full decades.  This was long before my obsession with the blonde bombshell had taken hold, but the gesture stuck with me as an extraordinary act of love, the ultimate valentine, if you will – especially considering that The Yankee Clipper was married to the starlet for less than a year.  So when I recently came across the address of the florist that supplied those roses in the book Marilyn Monroe Dyed Here, I figured there was no better time to blog about the place than today, and ran right out to stalk it.
Parisian Florist has been standing at the corner of Sunset Boulevard and North Sierra Bonita Avenue since it first opened in 1924 (yep, ninety years ago!).  Brothers Louis and Max Alhanati purchased the business in 1960, becoming its third owners.  It is still run by the Alhanati family to this day.  Thanks to its location and plethora of luscious blooms, the shop became popular with the Hollywood set from the outset.  Just a few of the luminaries who regularly ordered from Parisian Florist include Jackie Gleason, Clifton Webb, Raymond Burr, Ozzie and Harriet Nelson, Robert Mitchum, Desi Arnaz, Lucille Ball, Elizabeth Taylor, Katharine Hepburn, Janet Gaynor, Rock Hudson, Charles Laughton, and Telly Savalas.  The site was also a favorite of Marilyn's.  So, on August 7th, 1962, Joe contacted Parisian Florist and asked Louis to design a casket blanket for the starlet's funeral.  He also ordered several floral wreaths, hearts, and crosses to be placed at her crypt.  Louis' designs were the only arrangements Joe allowed at the ceremony.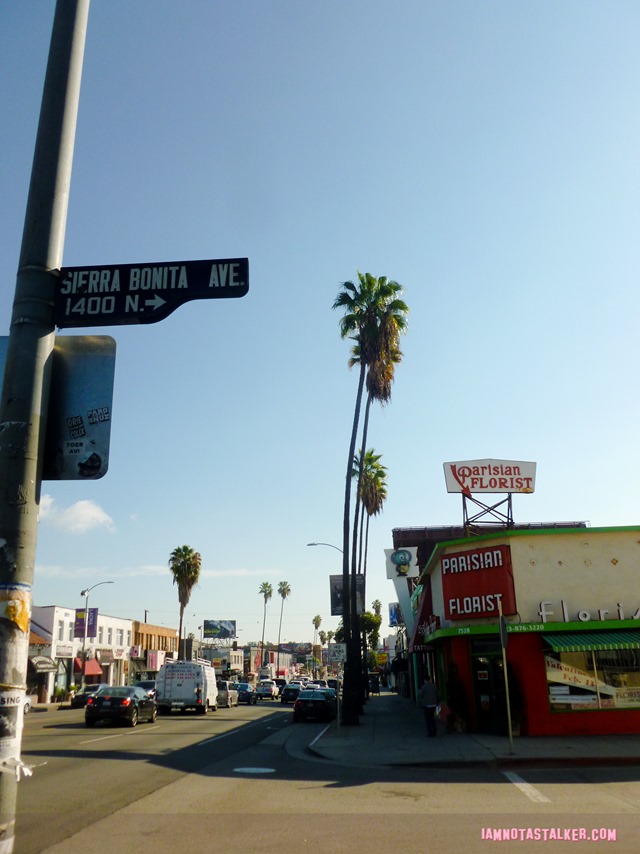 Shortly following the funeral, Joe again contacted Louis and asked that six roses be delivered to Marilyn's final resting place thrice weekly.  His original order stated, "Six fresh long-stemmed red roses, three times a week . . . forever."  For the next twenty years, a half dozen French Baccara blooms were placed each Monday, Wednesday and Friday at Marilyn's crypt at Pierce Brothers Westwood Village Memorial Park, for which Joe was billed annually.  (Amazingly, Louis never once raised the price on him.)  According to this Ellensburg Daily Record article, for unknown reasons DiMaggio requested that the deliveries be reduced to twice weekly in early 1962 (every Tuesday and Saturday).  Shortly thereafter, he cancelled the order altogether.  Per this Lakeland Ledger article, the last six flowers were sent to Marilyn's grave on August 31st, 1982.  Of the halt, Louis said, "I really don't know why it was 20 years. He gave me no reason."  More than 18,000 roses were delivered in all over the twenty-year period.  As I said, it was the ultimate valentine.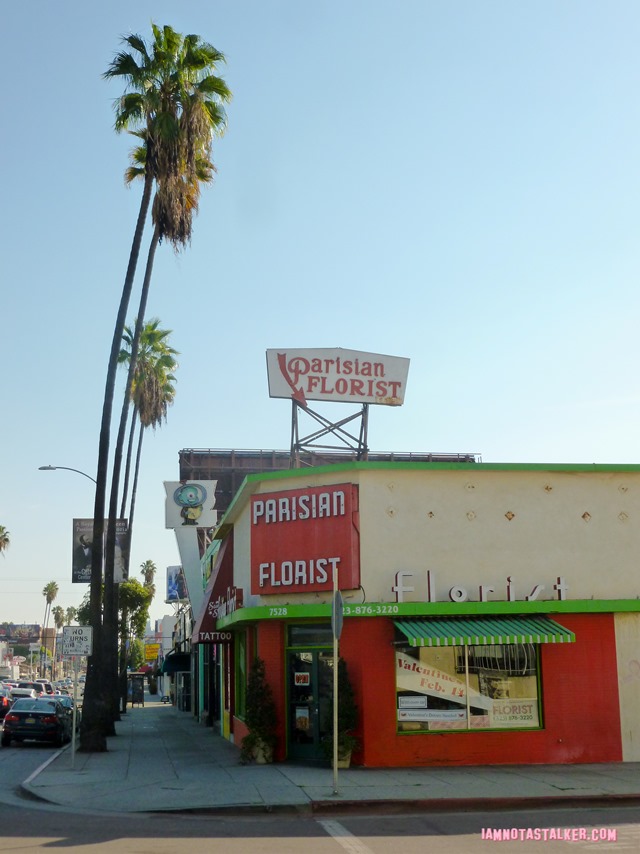 Blonde that I am, when I walked into Parisian Florist I asked the woman working if I was indeed at the shop that had supplied Marilyn's gravesite roses.  She smiled and pointed upwards.  While I typically consider myself to be an observant person, I must have been wearing a bag over my head that particular day because I somehow missed the huge display above the main desk commemorating DiMaggio's weekly deliveries.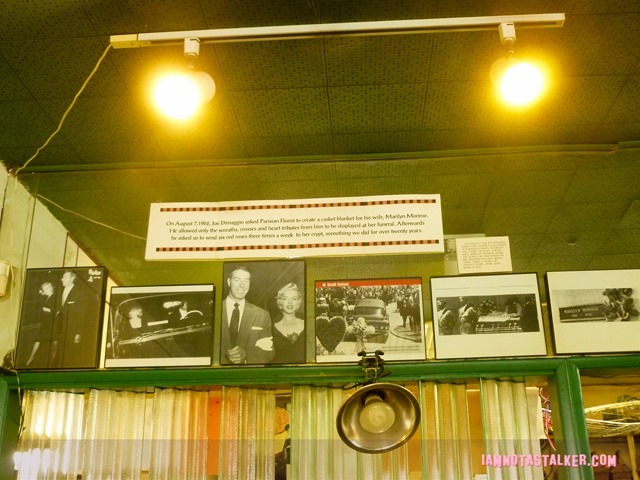 The people at Parisian Florist could NOT have been nicer and the woman I spoke with (whom I believe is Alhanati's daughter) even brought out a baseball that Joe had signed for Louis.  I literally just about passed out upon seeing it!  The autograph reads, "To Louis, the Flower Man.  Best Wishes, Joe DiMaggio."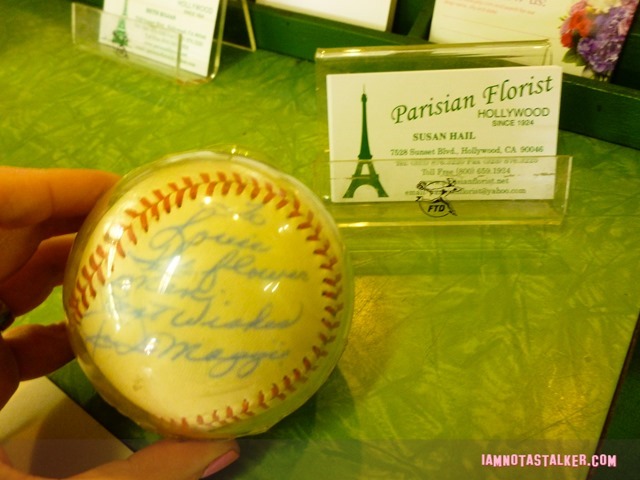 Parisian Florist had the most gorgeous hydrangeas on display when I was there (I am a sucker for hydrangeas and peonies).  Sadly, because I was going to be out and about for several hours that day, I was not able to purchase any.  If we still lived in the L.A. area, though, I sure know where my Valentine's Day flowers would be coming from.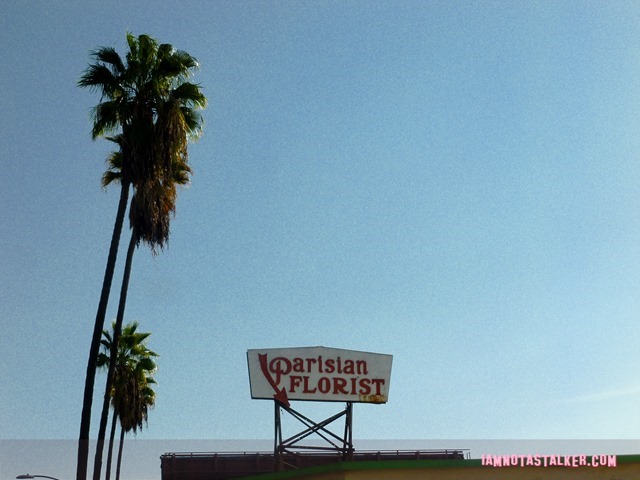 For more stalking fun, be sure to follow me on Facebook, Twitter, Instagram and Los Angeles magazine online.  And you can check out my other blog, The Well-Heeled Diabetic, here.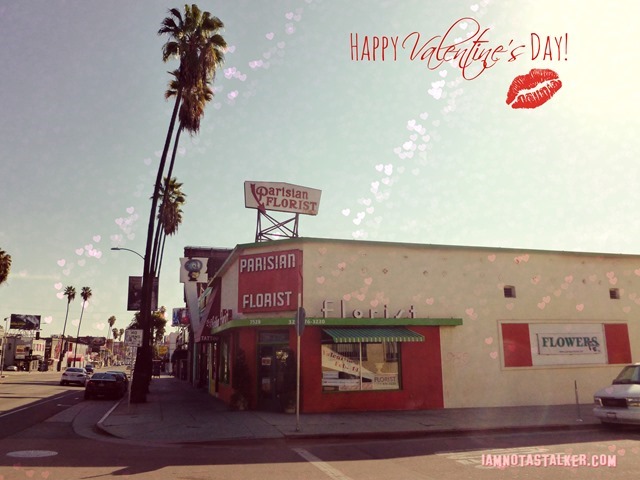 Until next time, Happy Stalking! 

Stalk It: Parisian Florist, where Joe DiMaggio ordered weekly flowers for Marilyn Monroe's gravesite for twenty years, is located at 7528 Sunset Boulevard in Hollywood.   You can visit the florist's official website here.
79215