Cordelia's Apartment Building from "Angel"
Feb 19th, 2014 | By
Lindsay
| Category:
TV Locations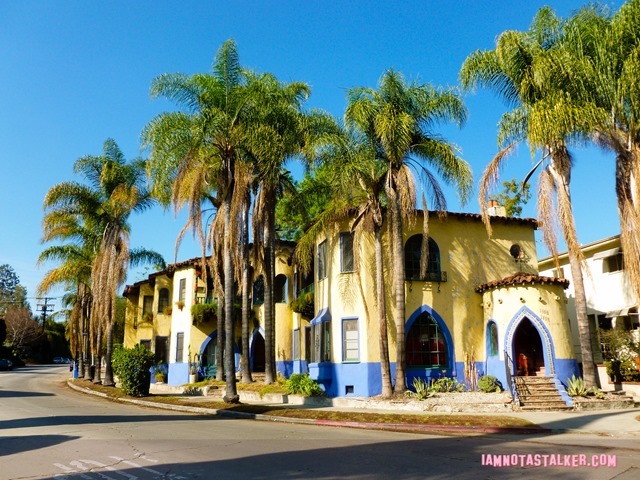 In mid-January, fellow stalker Ashley, of The Drewseum, asked for some help in tracking down the Moorish-style apartment building where Cordelia Chase (Charisma Carpenter) lived on the Buffy the Vampire Slayer spinoff series Angel.  She sent me a link to this image of the building and, even though I had never seen an episode of Angel, due to the place's spectacularly unique architecture, I was immediately intrigued.
I should mention here that while I never actually watched Angel, I was an extra on the series once back in 2000.  And I just about died yesterday while scrolling through some random episodes to make screen captures for this post when I came across the very episode I was on – Season 1's "To Shanshu in L.A."  That's me below, with my natural hair color and style.  The scene I was in was shot on the Paseo in front of the Redstone building at the Paramount Pictures lot, which had been set up to look like the Third Street Promenade.  I hadn't been in L.A. more than a couple of weeks at the time that the episode was shot and when the assistant director mentioned the Promenade, I remember thinking, "What in the heck is that?"  LOL  In the scene, we were supposed to be reacting to Cordelia suddenly screaming, dropping to the ground and writhing around, which is why I have such a strange look on my face in the second screen capture below.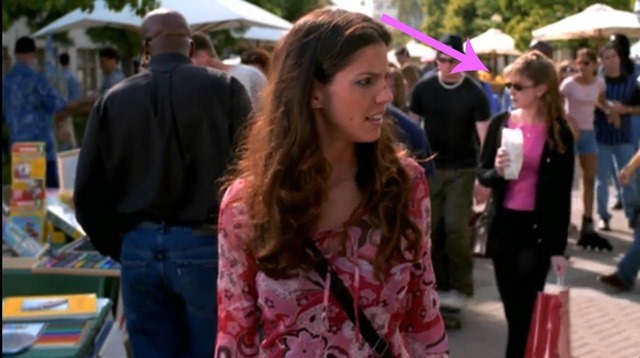 Anyway, because Cordelia's building was so architecturally unique, I figured it would be an easy find.  I sent a picture of it to Mike, from MovieShotsLA, and he had the same thought.  We were wrong.  The next few days were spent rather frustratingly searching through Google images and architectural guidebooks, to no avail.  Mike eventually wound up coming across an old vacation rental listing for the building after doing a Google image search for "Spanish Fourplex Vacation Rental Hollywood."  My response after he texted me the news?  "How in the heck did you come up with those search terms???"  LOL  What can I say, the guy has the magic touch.  Unfortunately, the listing was no longer active, so we could not click on it to glean any further information, which was absolutely maddening!  I finally somehow managed to open a cached version of the listing just long enough to launch the provided map link (I honestly have no idea how I did it being that it was about the hundredth time I had attempted the exact same procedure) and it, mercifully, led me right to the place.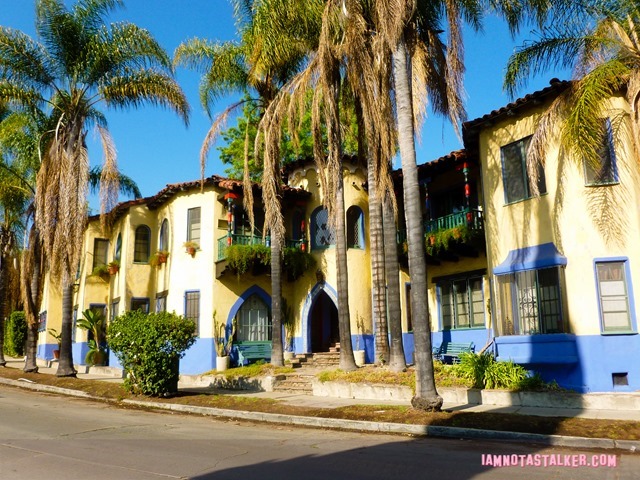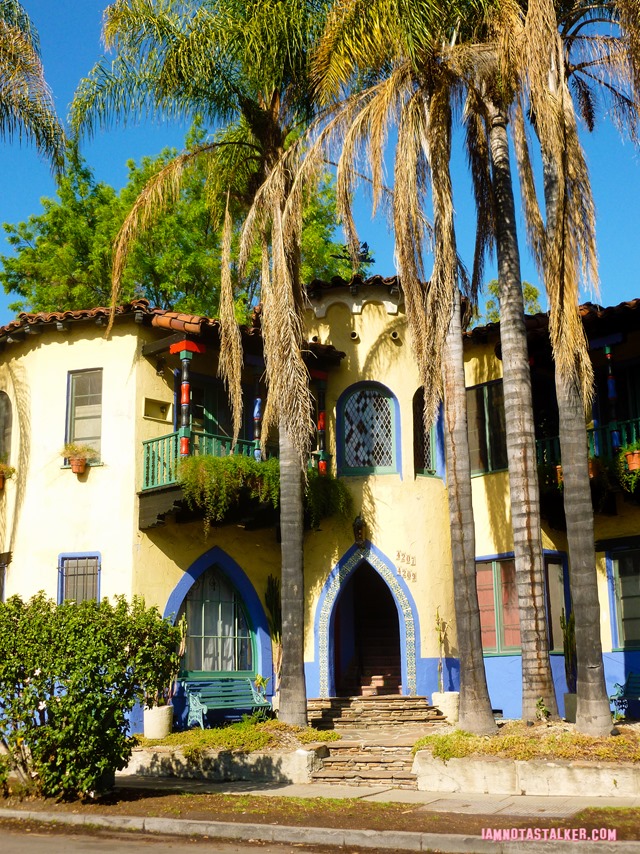 As it turns out, Cordelia's building is known as the Adams Apartments in real life – at least according to this Flickr account, which also states that the property was built in 1931 by architect Gil Chadwick.  The 2000 Los Feliz Improvement Association Historical Survey provides some differing (and extremely vague) information, though.  Because I could find no other data about the building anywhere, I am unsure of which report is correct.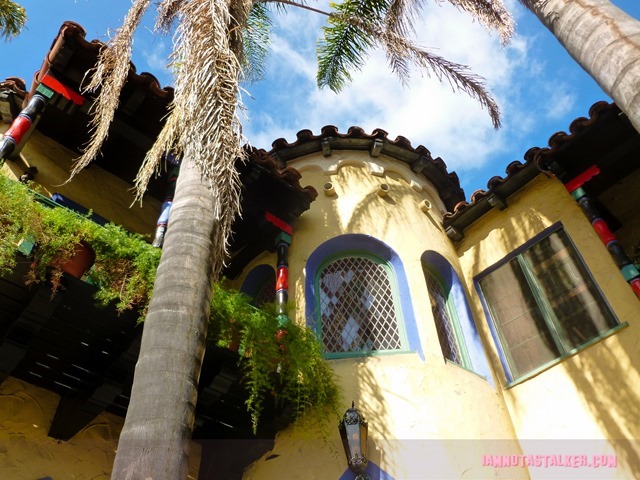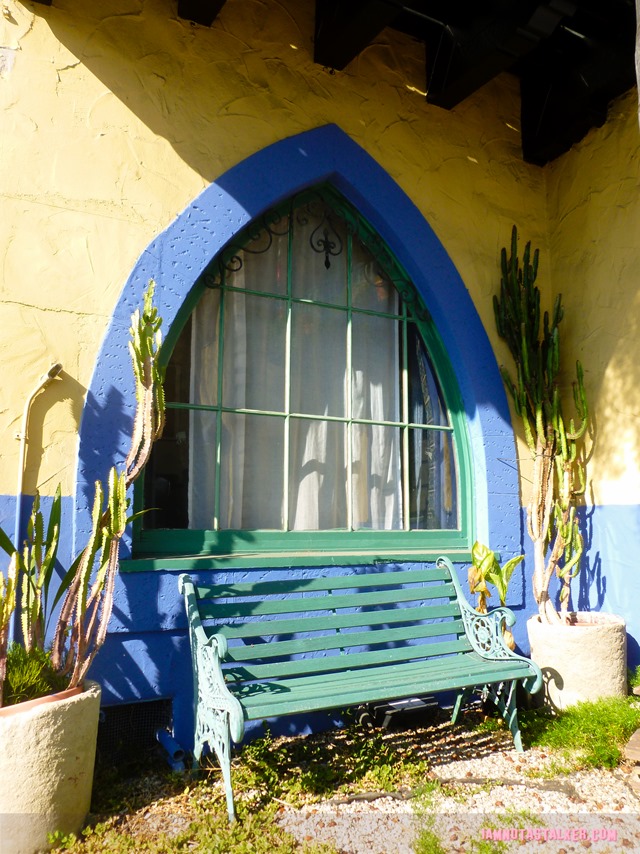 Per Zillow, the four-unit building boasts a total of 8 bedrooms, 8 baths and 6,137 square feet.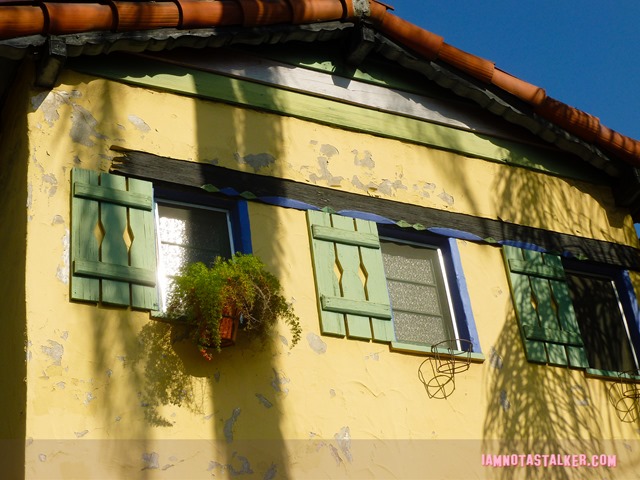 In person, the structure does not disappoint!  It is absolutely spectacular and I am extremely surprised that it has not been featured onscreen more often.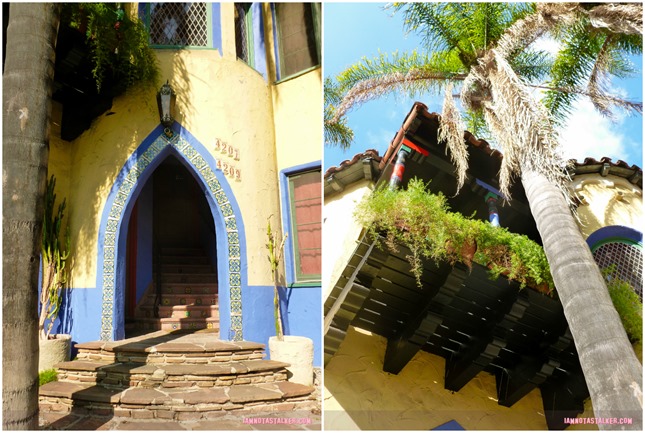 On Angel, the Adams Apartments were known as the Pearson Arms.  Cordelia moved into the building, which turned out to be haunted, in the Season 1 episode titled "Rm w/a Vu."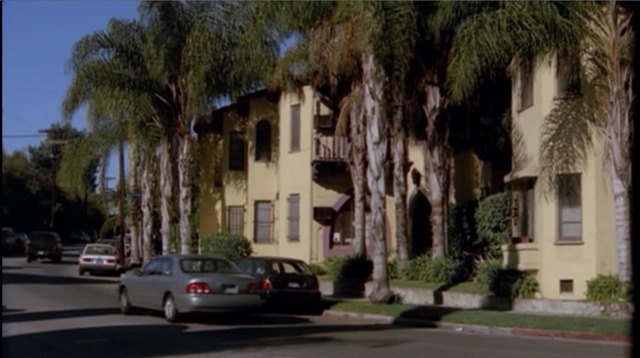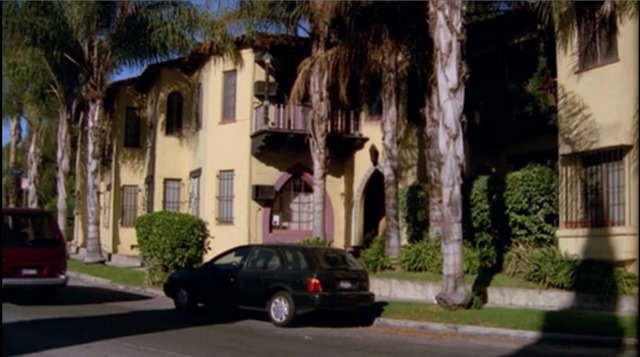 I am fairly certain that the interior of Cordelia's apartment was just a set and not one of the Adams' actual units, especially being that an entire wall was knocked down in the "Rm w/a Vu" episode as part of the storyline.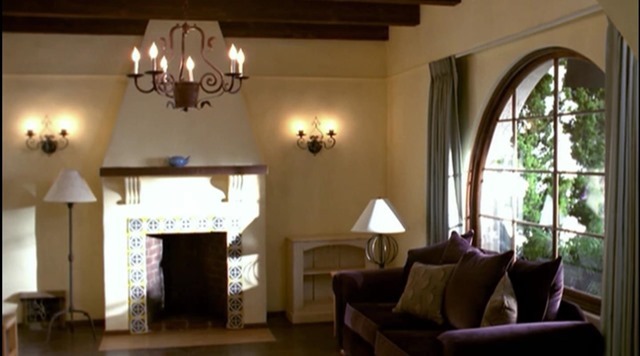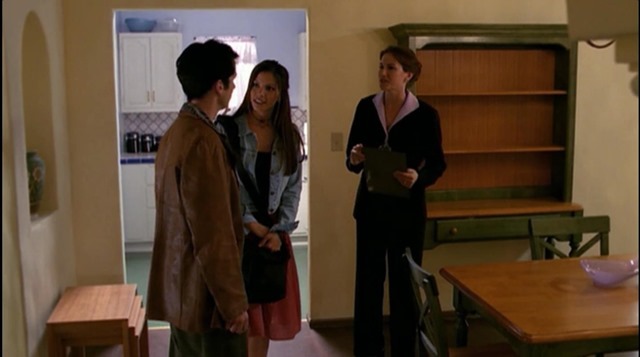 For more stalking fun, be sure to follow me on Facebook, Twitter, Instagram and Los Angeles magazine online.  And you can check out my other blog, The Well-Heeled Diabetic, here.
Big THANK YOU to Ashley, of The Drewseum website, for challenging me to find this location and to Mike, from MovieShotsLA, for helping me to do so.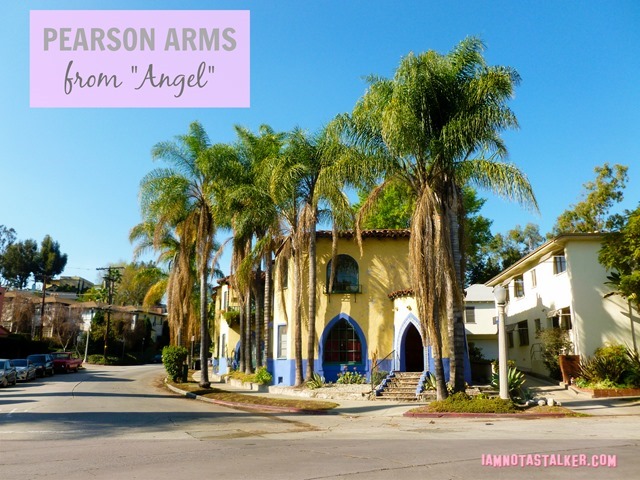 Until next time, Happy Stalking! 

Stalk It: The Pearson Arms apartment building from Angel, aka the Adams Apartments, is located at 3488-3490 Rowena Avenue/4207-4209 Avocado Street in Los Feliz.
79284