Lorenzo Lamas' House from "Sex and the City"
Mar 4th, 2014 | By
Lindsay
| Category:
Sex and the City Filming Locations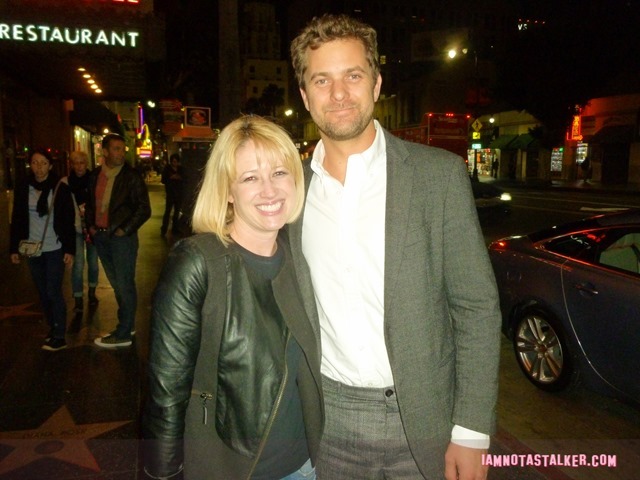 This past weekend was hands down the best. Oscar. weekend. ever.  I ended up stalking only one event (the torrential rain kept me indoors the rest of the time), but while there I got to meet one of my top-five celebrity crushes, Mr. Joshua Jackson from Dawson's Creek.   Like I said, best. Oscar. weekend. ever.
I also met Alex Newell from Glee . . .
and The O.C.'s Peter Gallagher (who happened to be playing in a celebrity golf tournament in Palm Springs).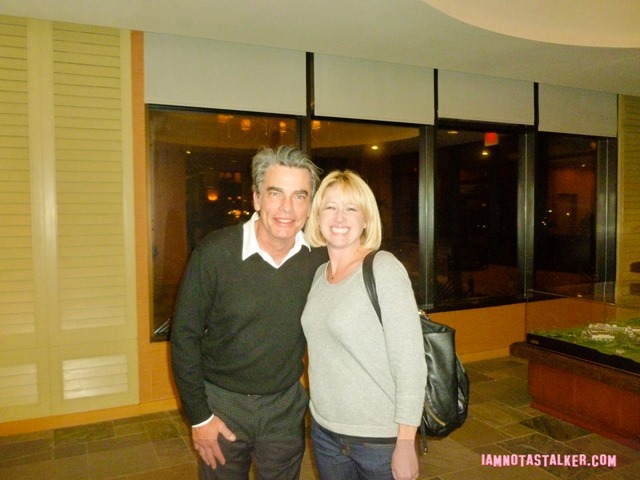 I also got to do a bit of location stalking during the few, brief moments when the sun was out, most of it Sex and the City-related.  While doing research for my most-recent Los Angeles magazine Scene It Before post, about the backlot stoop where Carrie Bradshaw (Sarah Jessica Parker) attempted to smoke a cigarette in the Season 3 episode titled "Escape from New York," I got inspired to track down some of the missing locations from the episode and the one that followed it, titled "Sex and Another City."  (Both episodes took place in L.A.).  The locale I was most intent on finding was the ultra-modern pad that Keith Travers (Vince Vaughn) took Carrie to look at in "Sex and Another City."  In the episode, the real estate agent informs Keith that the residence belongs to actor Lorenzo Llamas and that he has it listed at $3.4 million, but that it will probably go for $3.2.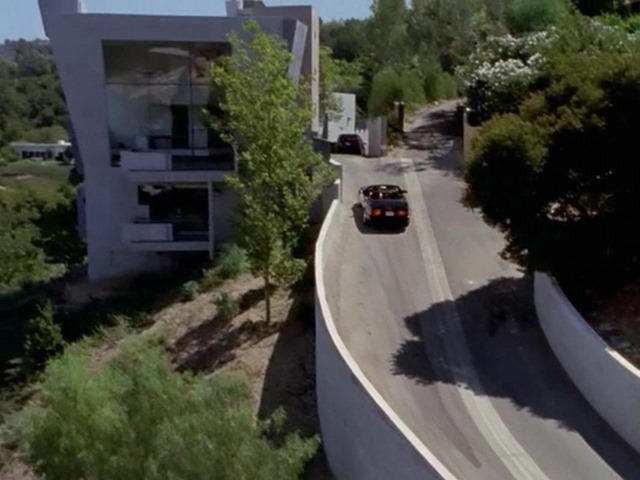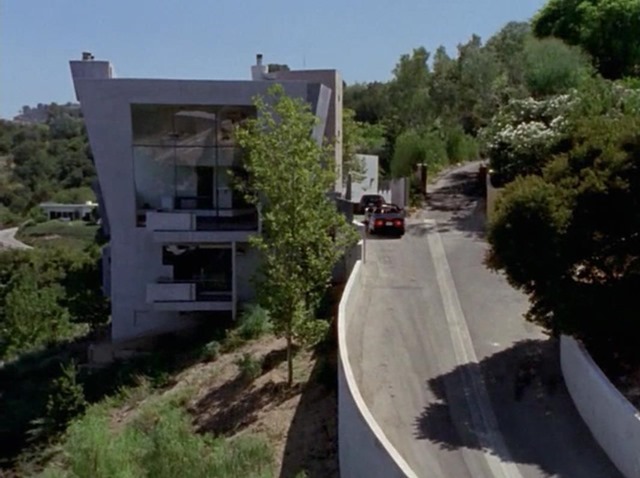 When Carrie sees the inside of the place, she says, "This is not a house, this is an airport!"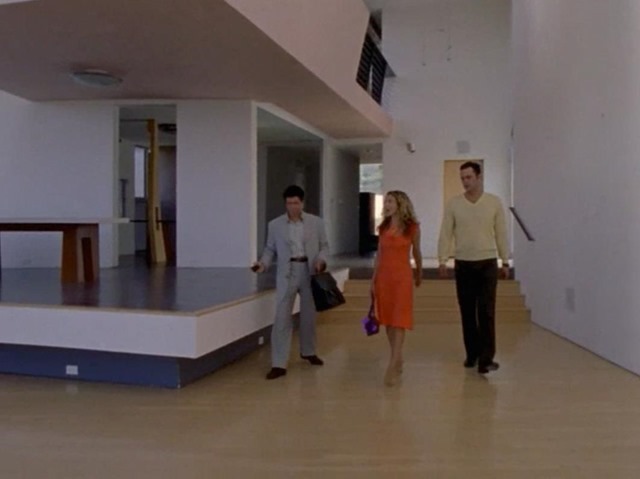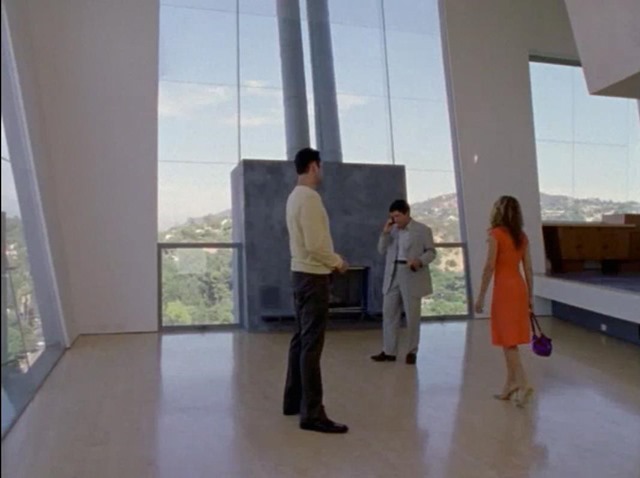 Thanks to its modern style and stellar views, I was convinced that the residence was located somewhere in the West Hollywood area, so I was shocked to come across this listing which stated that it was actually in Studio City.  From there, tracking down the home's exact location was a snap.  Sadly though, when I went to stalk it, I learned that the pad is located on a private road and is not accessible to the public.  I did manage to catch a glimpse of it from a few blocks away, though.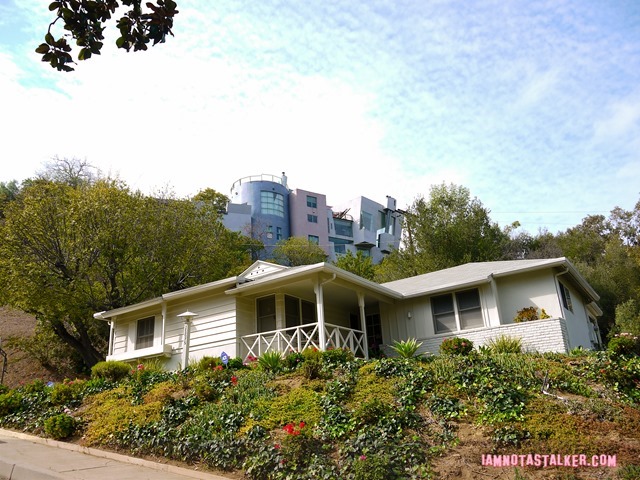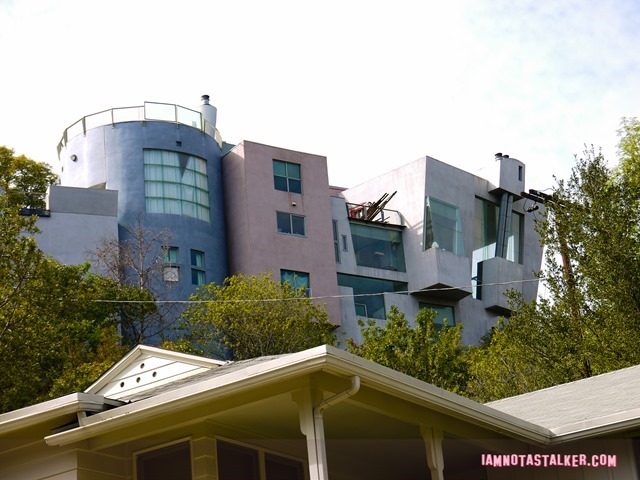 According to this article, the unique home had a bit of a stilted start.  Architect Michael Pearce completed building the exterior of the structure in 1996, shortly before it was acquired by the bank.  A man named Robert Seltzer subsequently purchased it for $600,000 and commissioned architect David Kellen to finish the project.  The residence was then put on the market in 2004 for, in a case of life imitating art, $3.4 million.  It appears to have been put on the market again in 2013 for $2,795,000, but I do not believe that it ever sold.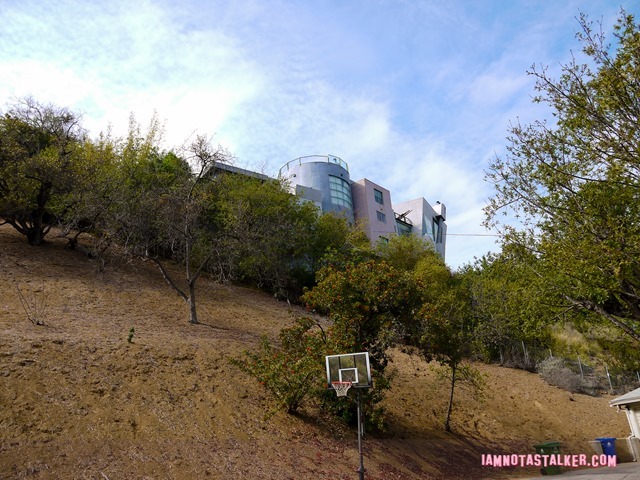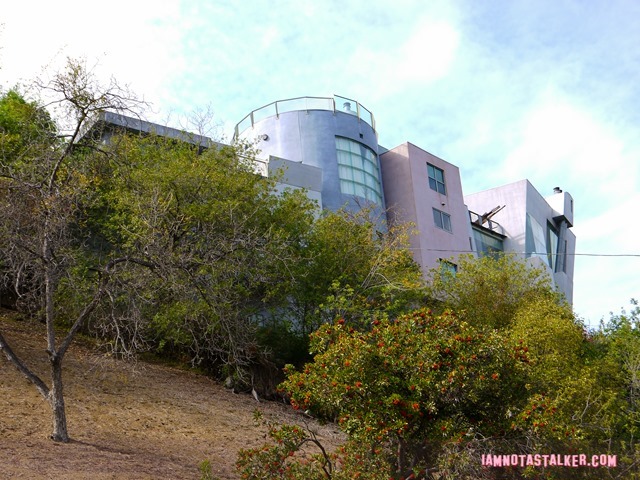 According to the real estate listing, the property was in need of some repairs and TLC at that time.  As you can see below, it does appear that some sort of work is currently being done on the place.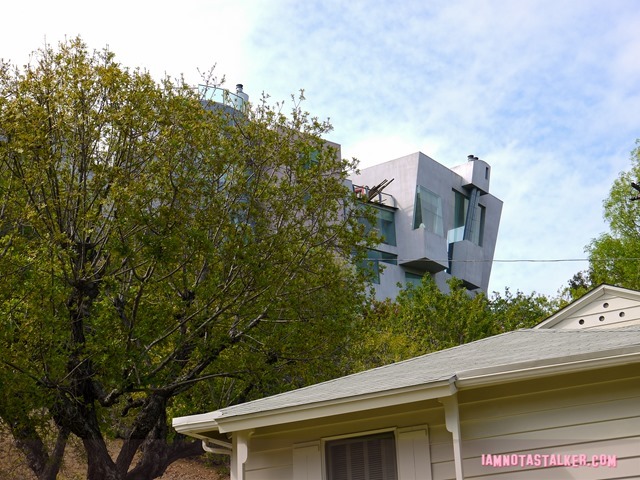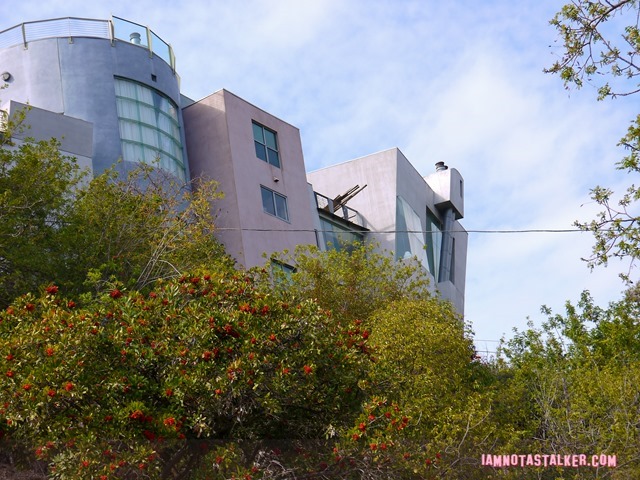 The stunning home boasts four bedrooms, five baths, 5,873 square feet of space, a 0.59-acre plot of land, an infinity pool, a spa, a rooftop deck, three balconies, twenty-foot ceilings, glass walls, a gourmet kitchen, three fireplaces, and a sauna.  You can see some interior photographs of the pad here.  According to this article, Leonardo DiCaprio (whom I was devastated did not win the Best Actor Oscar on Sunday night) even checked out the property at one point in time.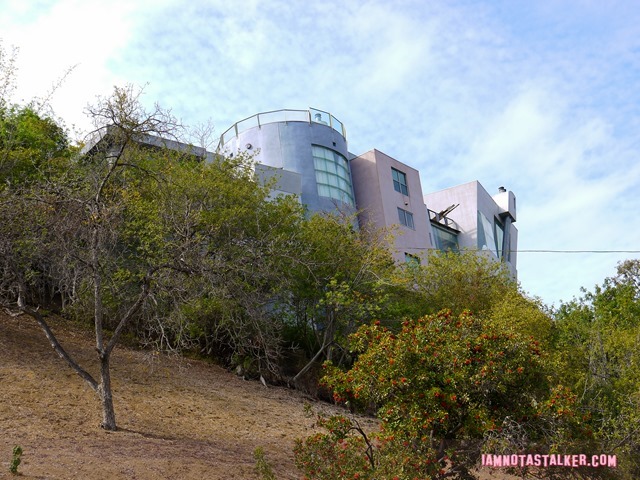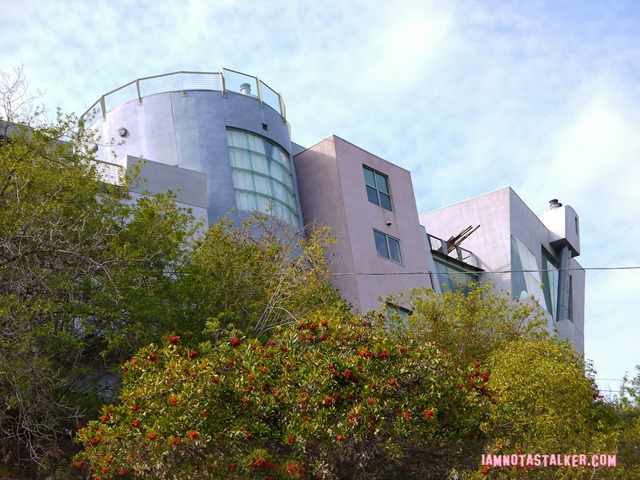 For more stalking fun, be sure to follow me on Facebook, Twitter, Instagram and Los Angeles magazine online.  And you can check out my other blog, The Well-Heeled Diabetic, here.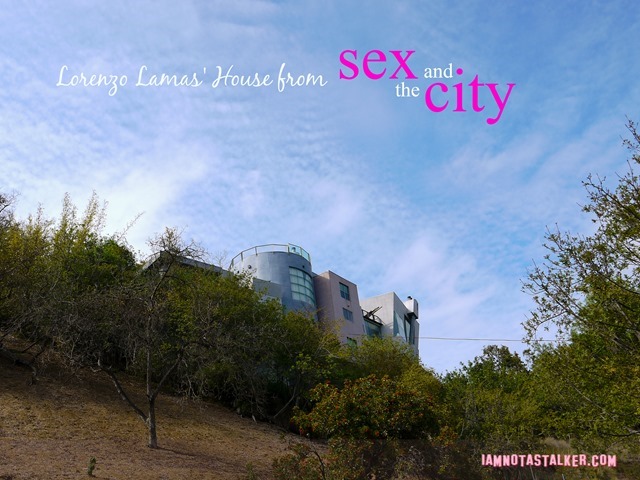 Until next time, Happy Stalking! 

Stalk It: Lorenzo Lamas' house from the "Sex and Another City" episode of Sex and the City is located at 3596 Woodhill Canyon Road in Studio City.  Woodhill Canyon Road is private and not accessible to the public, but you can catch a glimpse of the residence from Mound View Place, which is located just a few blocks east.
79511