The Warehouse Restaurant from "Anger Management"
May 13th, 2014 | By
Lindsay
| Category:
Movie Locations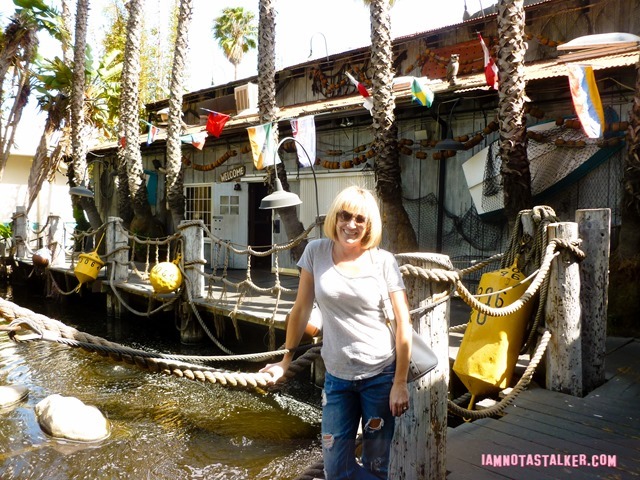 While visiting L.A. last week, the Grim Cheaper and I stayed in Marina del Rey.  One late afternoon, during a waterfront stroll, we found ourselves passing by a unique eatery that had long been on my To-Stalk List.  Situated on the bustling Admiralty Way amongst upscale hotels and high-rise apartment buildings, the nautical-themed The Warehouse Restaurant is almost hidden from view.  I first spotted the place years ago on another oceanside walk with the GC and was instantly intrigued as I had never before seen anything like it!  The structure looks like a ramshackle beach hut, complete with a large man-made lagoon out front.  My first thought was 'This place has to have been in movies!'  During that particular visit, The Warehouse was, sadly, closed so I was not able to venture inside to inquire further.  This time, though, we passed by just as the clock was reaching cocktail hour and I convinced the GC to pop in for some drinks.
The Warehouse Restaurant was originally founded way back in 1969 by award-winning cameraman Burt Hixson.  To decorate his eatery, Burt salvaged authentic nautical equipment from old San Pedro shipyards.  The result is quite spectacular and utterly one-of-a-kind.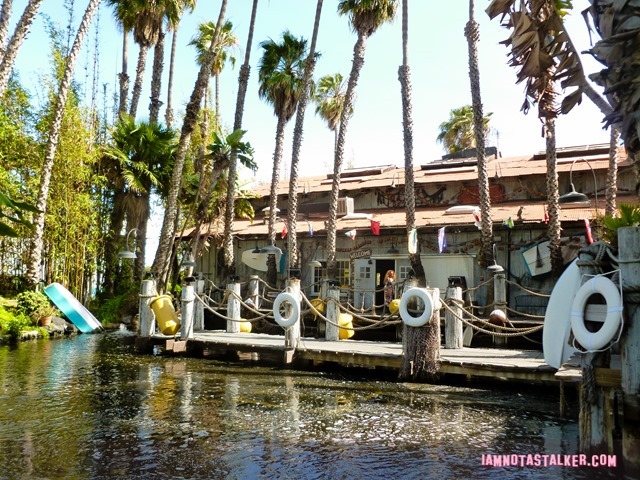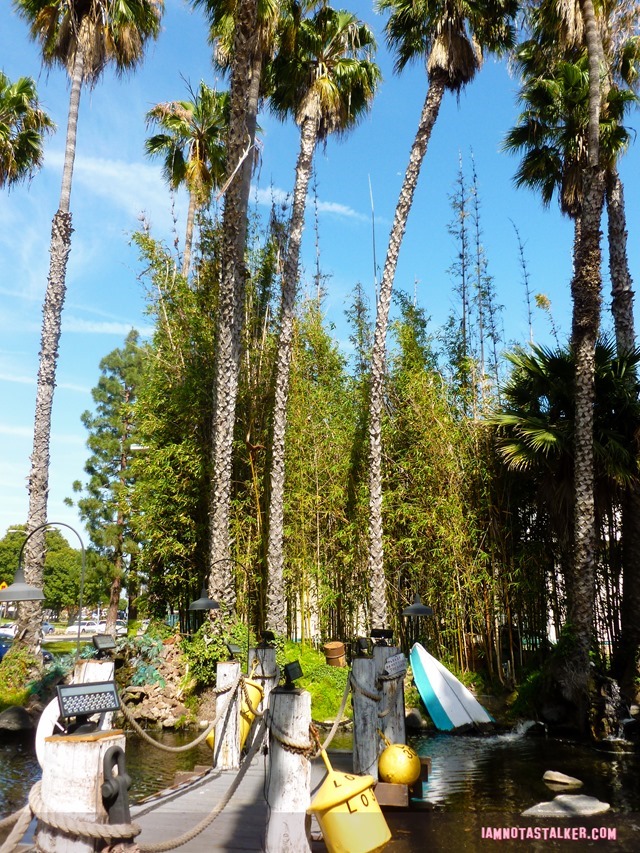 Actual wharf posts, boats, fishing nets and buoys flank the exterior.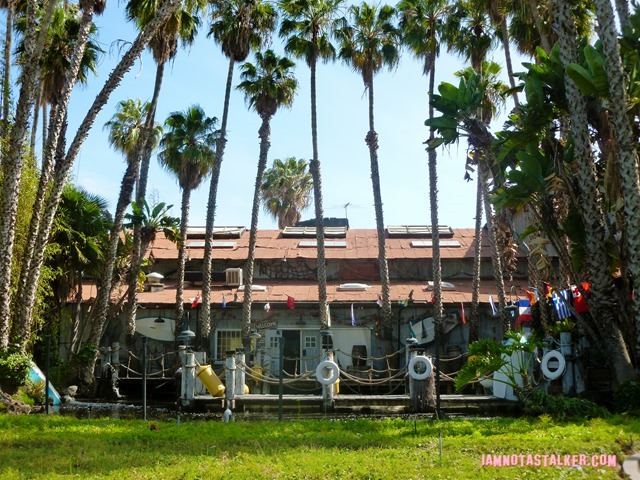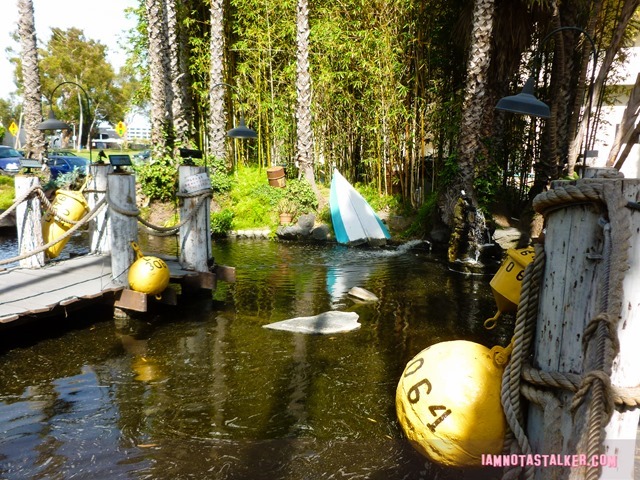 The lagoon even boasts a large pier jutting out into its middle.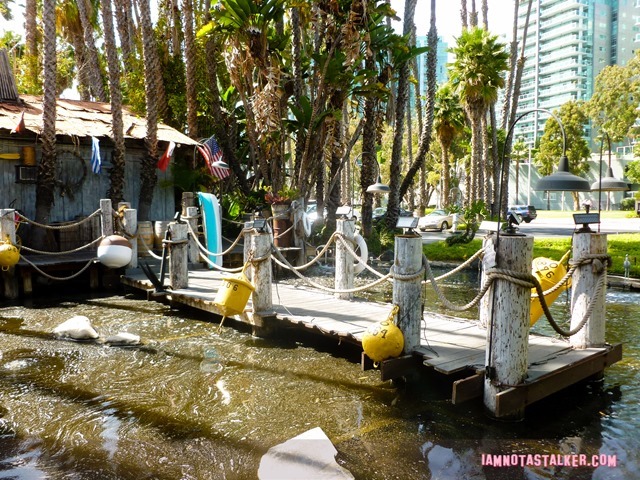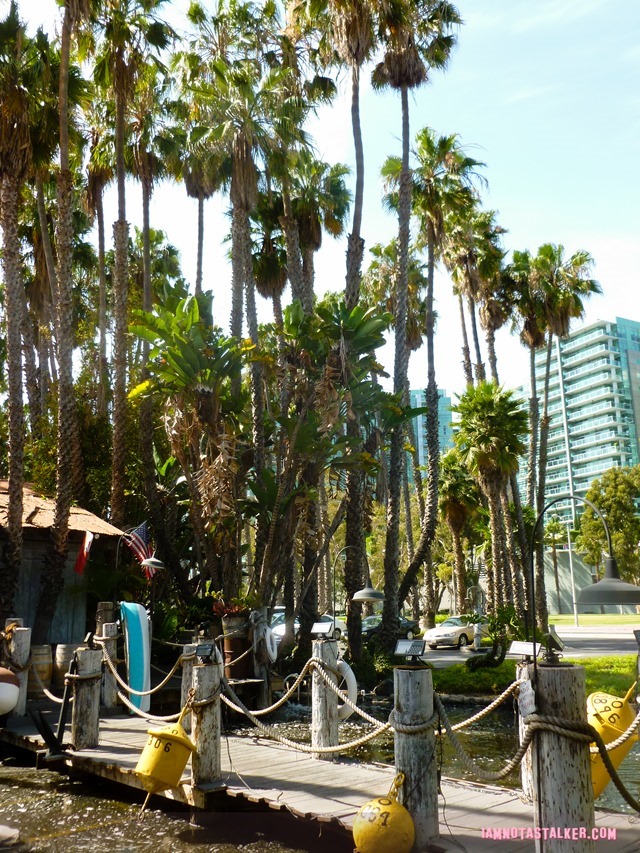 The interior is comprised of whiskey barrels, crates suspended from the ceiling, wooden oars and hanging lanterns.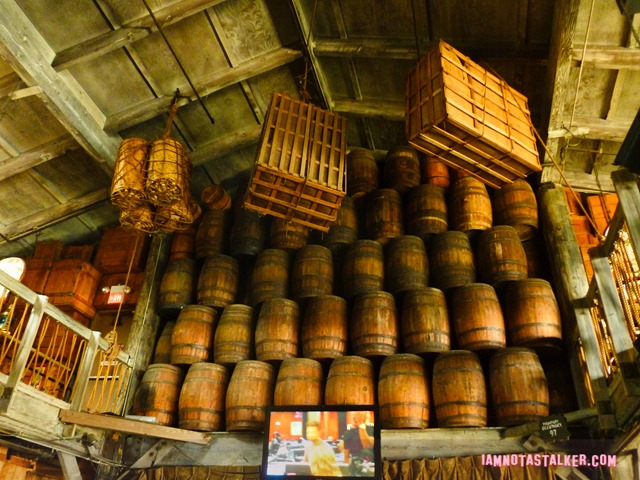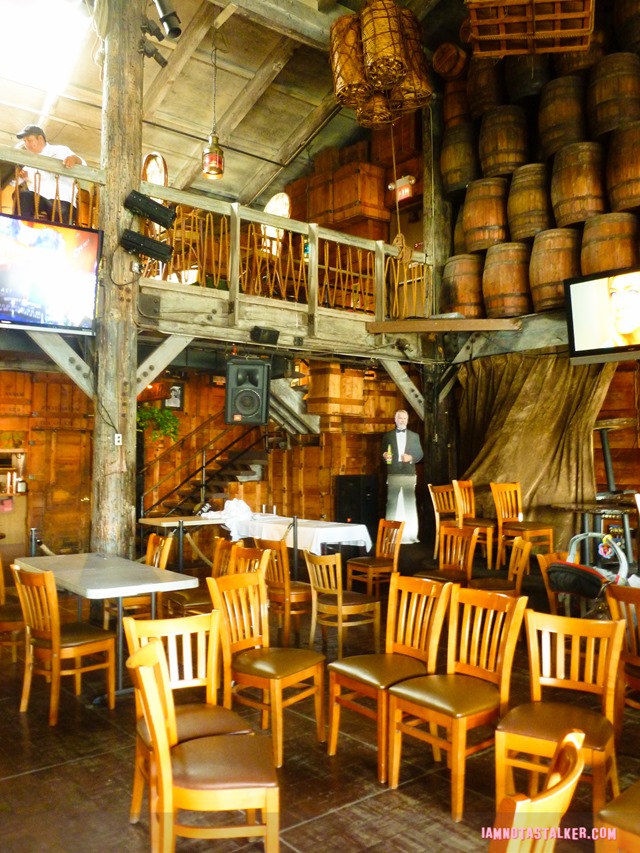 The place feels like Disneyland's Pirates of the Caribbean ride come to life.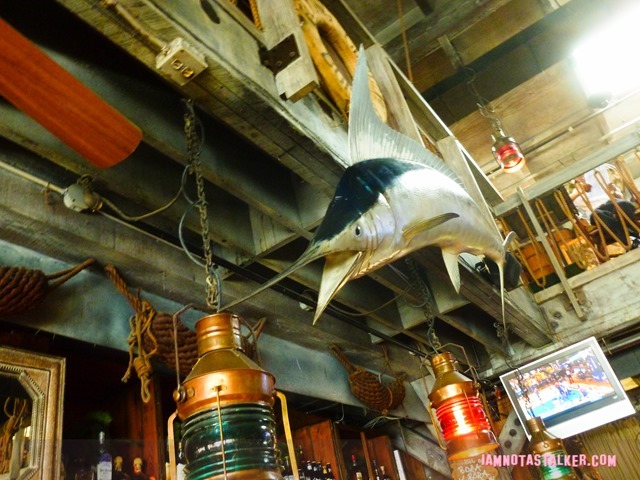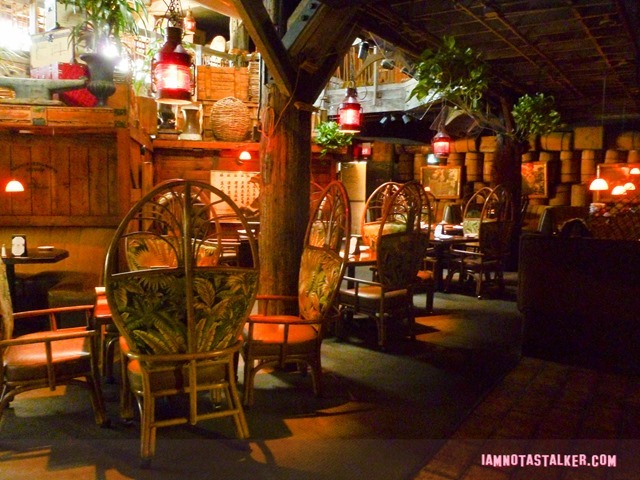 The establishment also boasts some pretty fantastic waterfront views.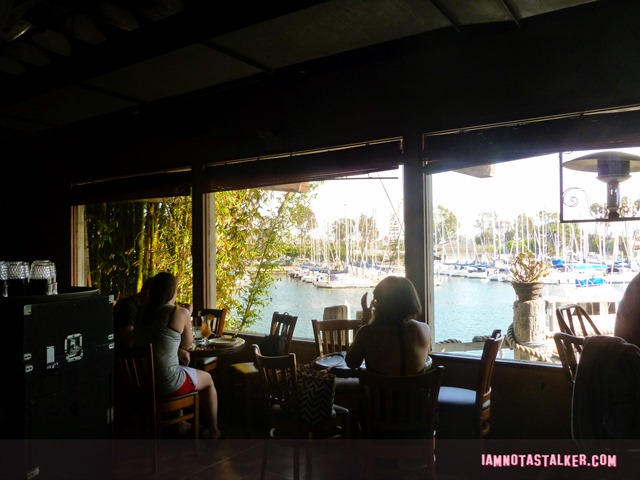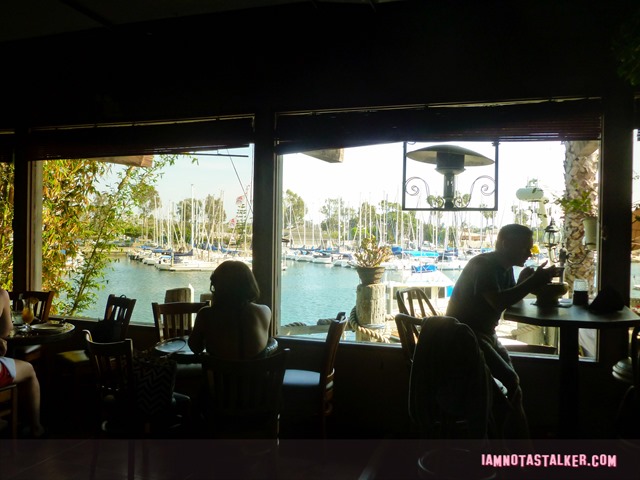 The GC and I ate in the bar, which just so happens to be the area of the restaurant most often utilized in filming.  But more on that later.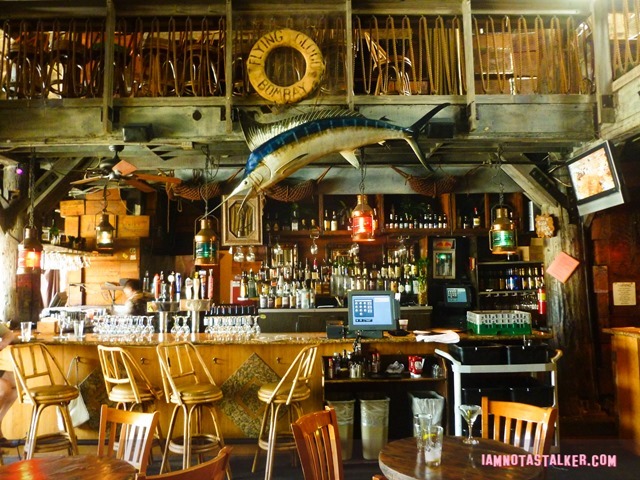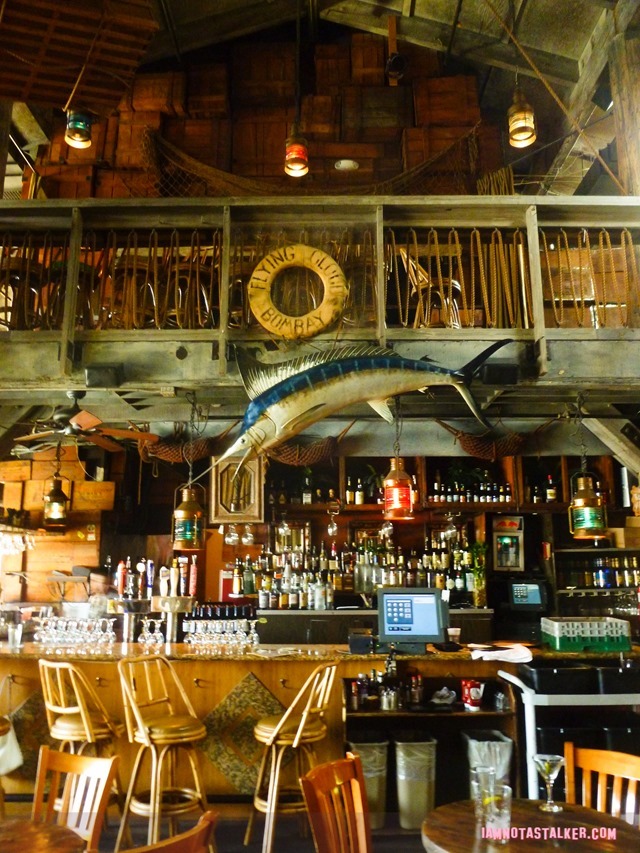 Thanks to its fabulous fare and kitschy aesthetic, The Warehouse Restaurant was a hit from the get-go.  According to a Beaver County Times article, in 1973 it was the nation's most successful restaurant.  The eatery has also, of course, attracted its fair share of celebrities and has walls upon walls of photos of stars posing with Warehouse menus to prove it.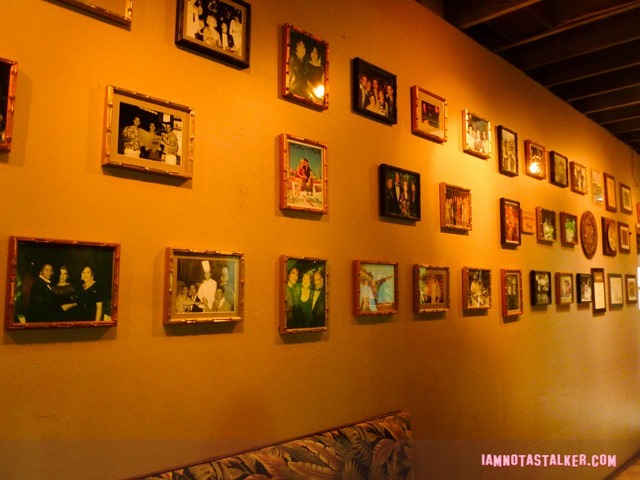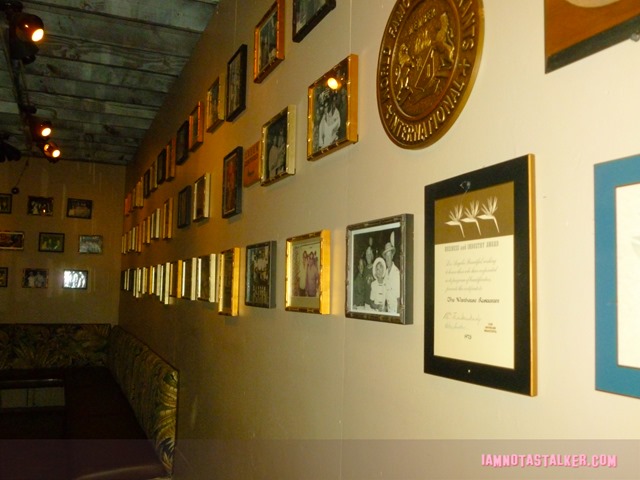 Just a few of the celebs pictured include Kirk Cameron;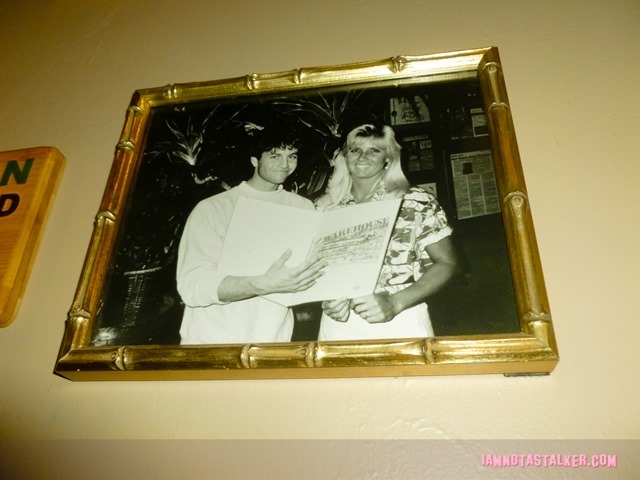 a very young Michael Douglas;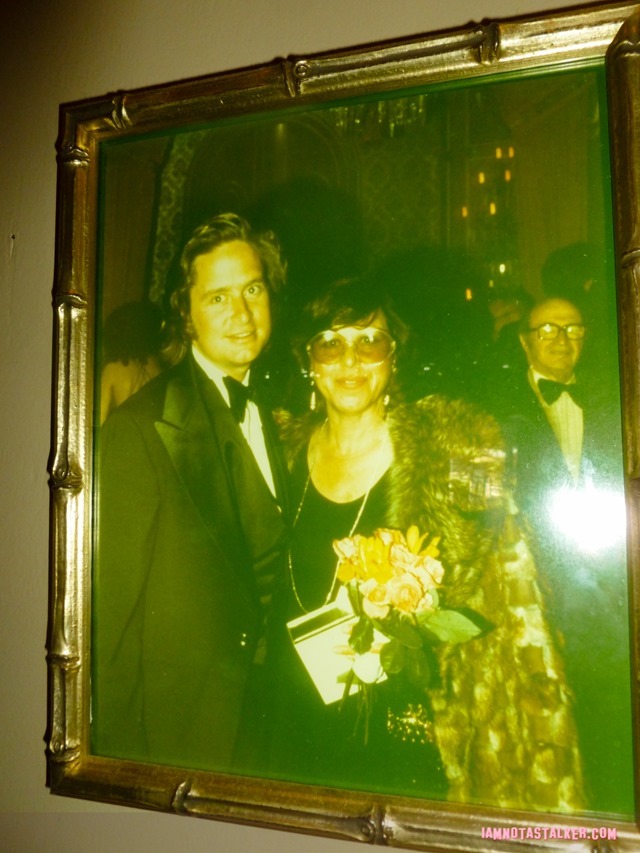 'N Sync boy-banders Justin Timberlake, Lance Bass, JC Chasez and Chris Kirkpatrick;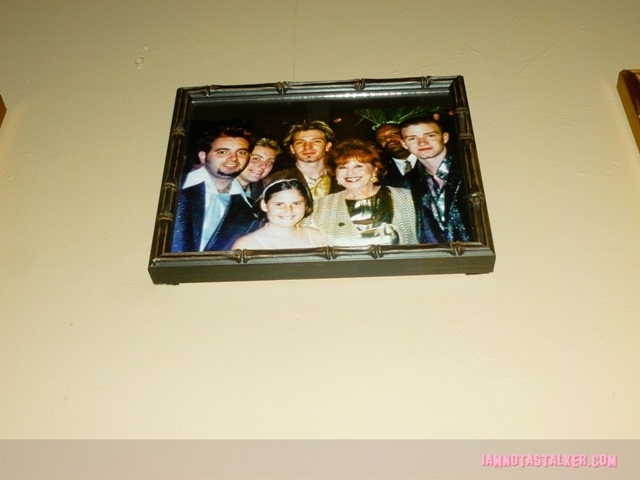 and Cary Grant (at least I'm pretty sure that's Cary Grant).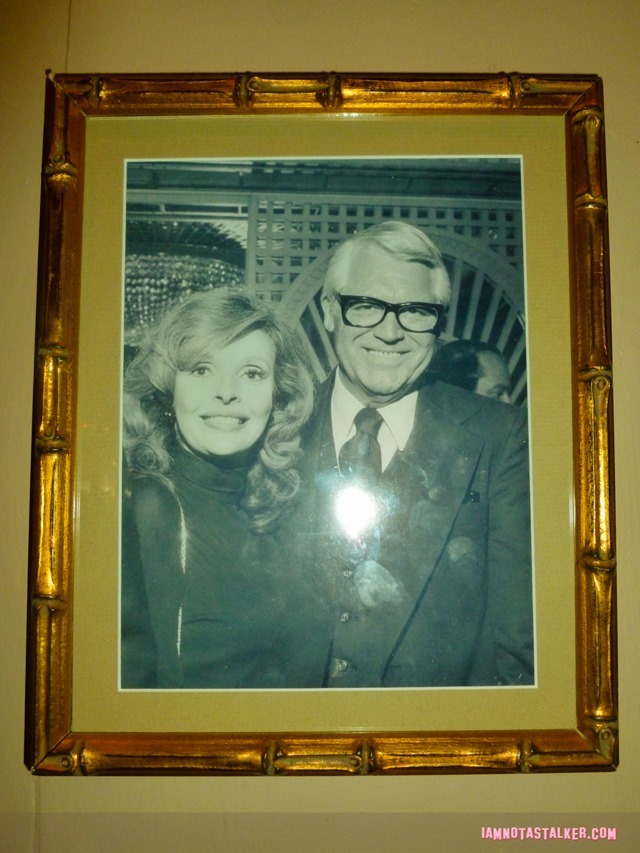 We even spotted a celebrity during our visit there – Two Broke Girls' Garrett Morris, who was nice enough to pose for a picture with me.  (Too bad it turned out a bit blurry.)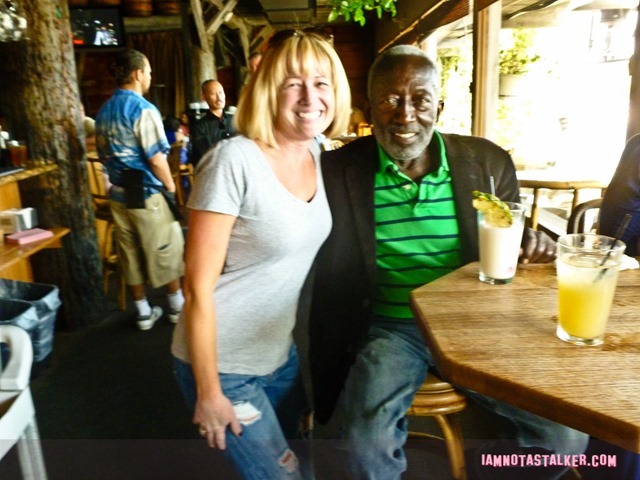 In the mid-80s, after opening several successful sister restaurants, Burt decided to establish a boutique hotel in Puerto Vallarta, Mexico and sold off his popular eateries.  Today, The Warehouse Restaurant is owned by Lee and Martha Spencer, who also own another of my favorite Los Angeles hot spots – the Smoke House in Burbank, which I blogged about here.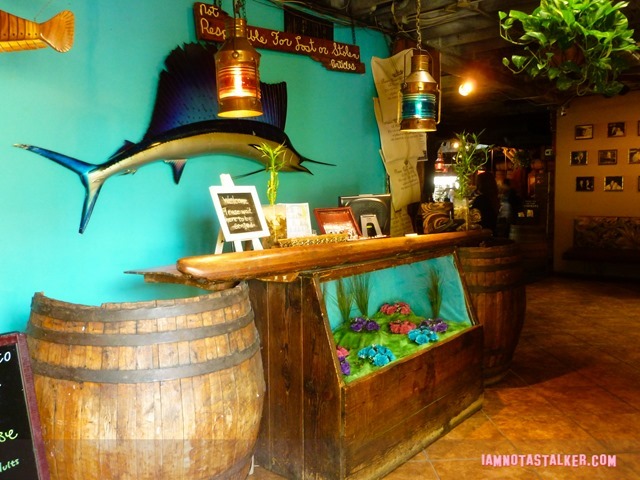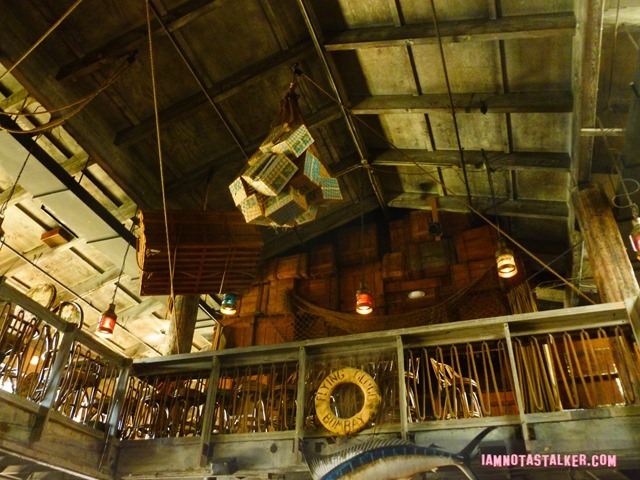 Thanks to its unique tropical look, The Warehouse Restaurant has been immortalized onscreen several times over the years.  In the 2003 comedy Anger Management, the site masqueraded as the Boston eatery where Dr. Buddy Rydell (Jack Nicholson) forced Dave Buznik (Adam Sandler) to hit on a random girl named Kendra (Heather Graham).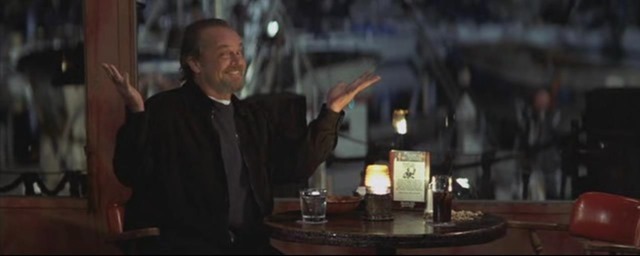 The following year, the eatery popped up in Meet the Fockers as the Miami, Florida restaurant where Bernie and Rozalin Focker (Dustin Hoffman and Barbra Streisand, respectively) hosted an engagement party for their son, Greg Focker (Ben Stiller), and his fiancé, Pam Byrnes (Teri Polo).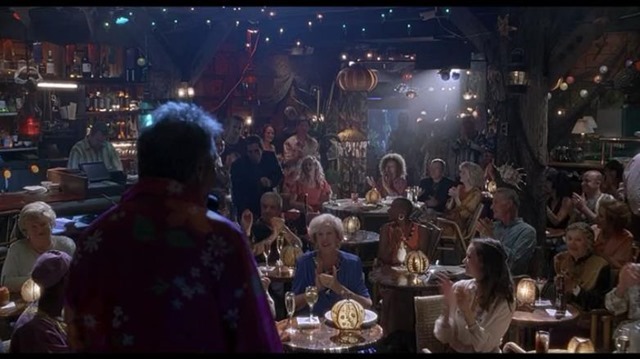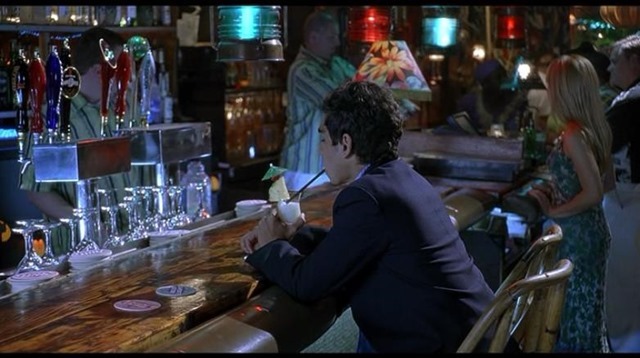 The exterior of The Warehouse Restaurant was also shown briefly in the film.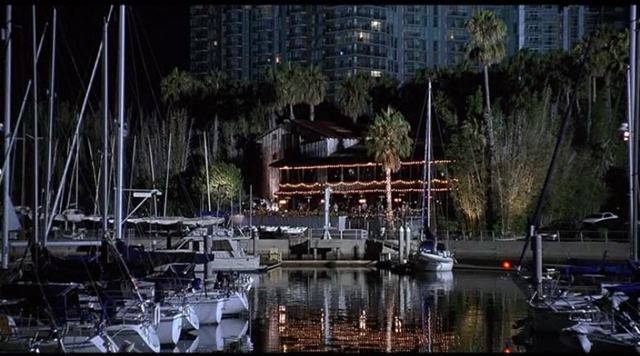 In 2013, The Warehouse cameoed as the crab shack where the maritime law trial of Lucille Bluth (Jessica Walter) took place on Season 4 of Arrested Development.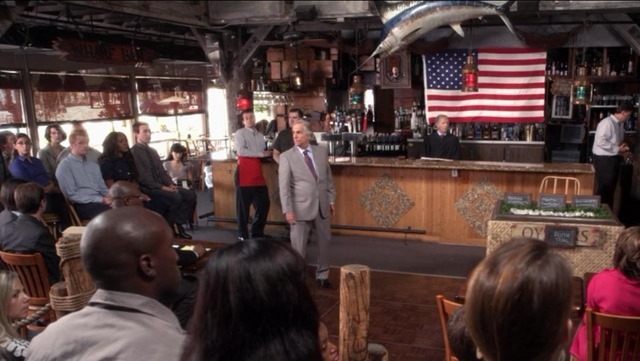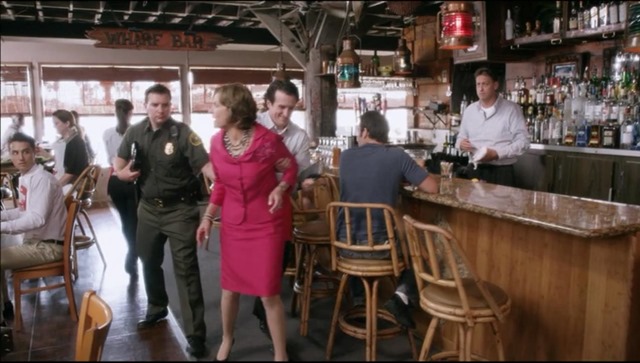 The restaurant's entrance was also shown during the trial.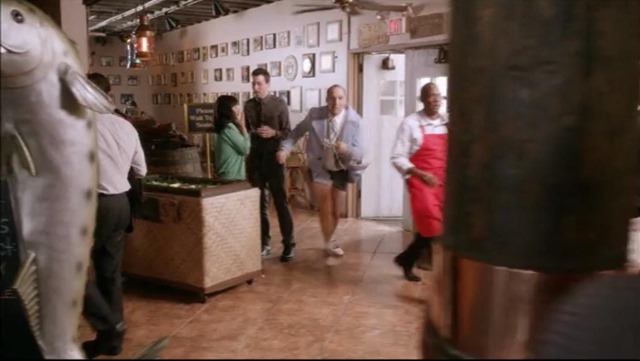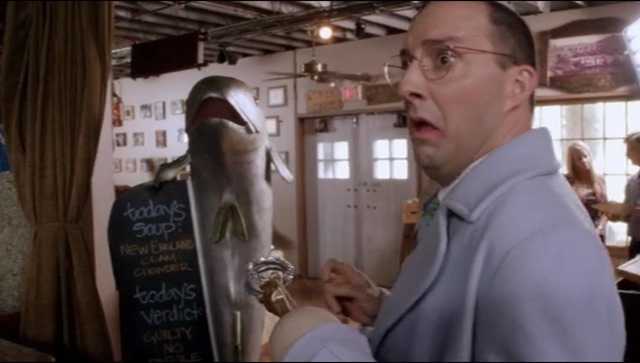 For more stalking fun, be sure to follow me on Facebook, Twitter, Instagram and Los Angeles magazine online.  And you can check out my other blog, The Well-Heeled Diabetic, here.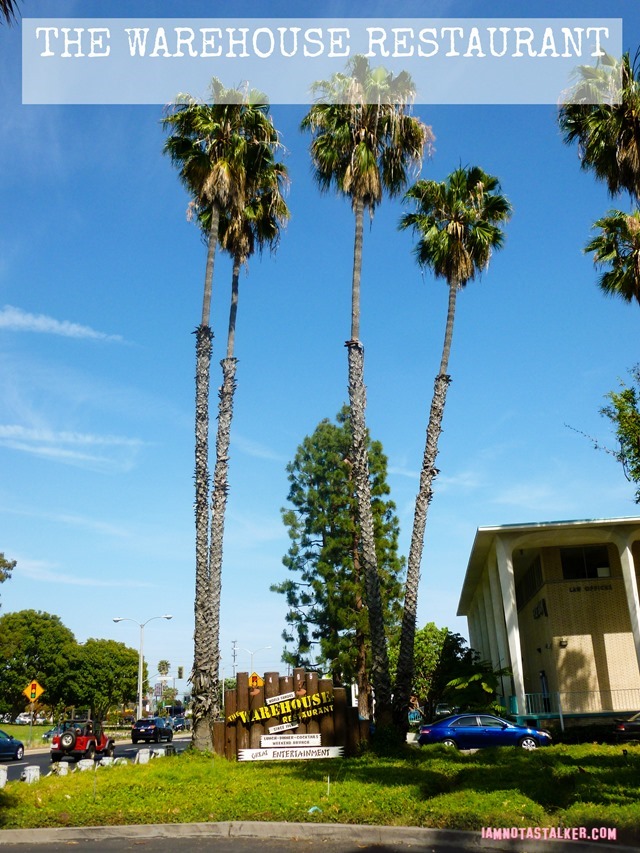 Until next time, Happy Stalking! 
Stalk It: The Warehouse Restaurant, from Anger Management, is located at 4499 Admiralty Way in Marina del Rey.  You can visit the eatery's official website here.
80984