Hal's Bar & Grill from "13 Going on 30"
Jun 20th, 2014 | By
Lindsay
| Category:
Movie Locations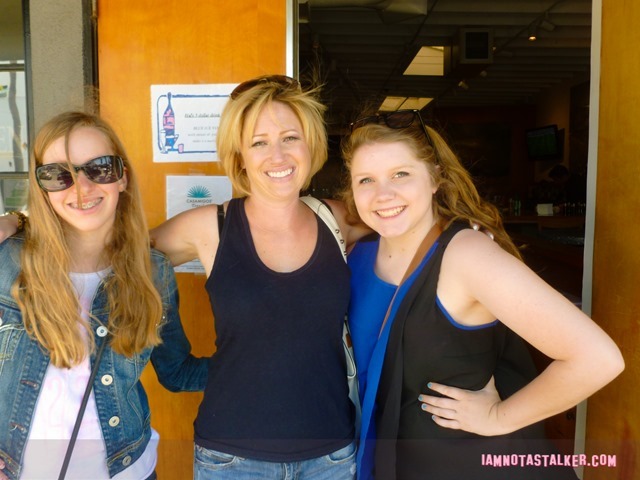 Last week, while shopping in Venice Beach with my girls Lavonna, Kim, Katie and Kaylee, we made a brief stalking stop at Hal's Bar & Grill, which appeared in one of my favorite movies of all time, 13 Going on 30.  During our visit, we happened to have the good fortune to speak with Don Novack, one of Hal's owners (that thick Southern accent of Lavonna's worked for us once again!), and I just about fell over when he informed us that the eatery had appeared in Single White Female in 1992!  So even though I've already blogged about the place once before, I decided Hal's was most definitely worthy of a redux.
Don's foray into the restaurant world was a circuitous one.  While working as a real estate broker in 1985, he unwittingly found himself part-owner of a sandwich shack/antique shop named Merchant of Venice after a business deal fell through.  Don remained a silent partner for two years, until he learned that the eatery was facing certain financial failure.  He decided to take over operations of the place at that point and brought in his wife, Linda, to help.  He also partnered up with Hal Frederick, a fellow real estate broker, whom he had just recently met.  The group remodeled the space into an upscale venue, gave the menu a full revamp and renamed the site "Hal's Bar & Grill."  The property opened its doors to the public in 1987 and very little of it has been changed since.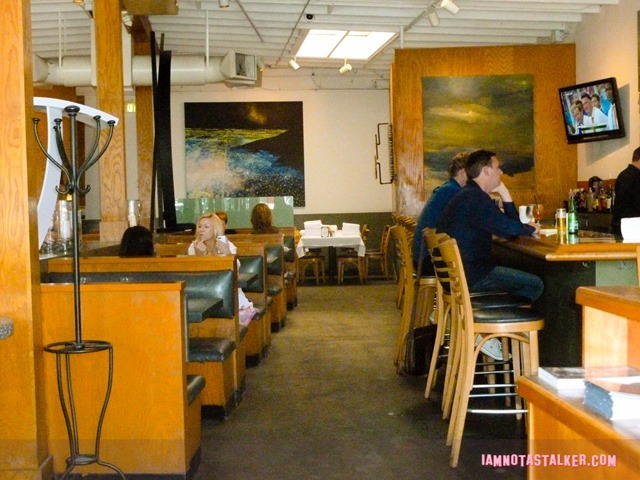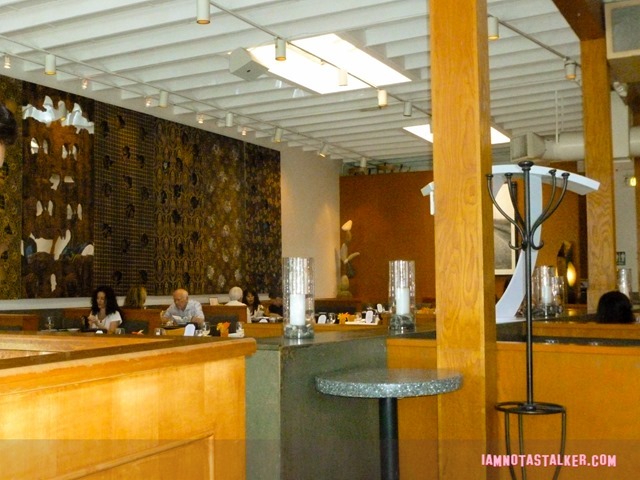 Hal's became an immediate success, despite the fact that the neighborhood was rough (to say the least) at the time.  Abbot Kinney Boulevard has since experienced a major revitalization and patrons continue to flock to Hal's, 27 years after its inception.  The eatery is also a major celebrity hot spot.  Just a few of the stars who have been spotted dining there include Jessica Simpson, Eric Johnson, Robert Downey Jr., Mike Tyson, Lindsay Lohan, Anna Paquin, Stephen Moyer,  Sammy Davis Jr., Aretha Franklin, Chaka Khan, Tom Hanks, Kobe Bryant, Julia Roberts, Julianne Nicholson, Dermot Mulroney, Ewan McGregor, Reese Witherspoon, Rachel McAdams and Josh Lucas.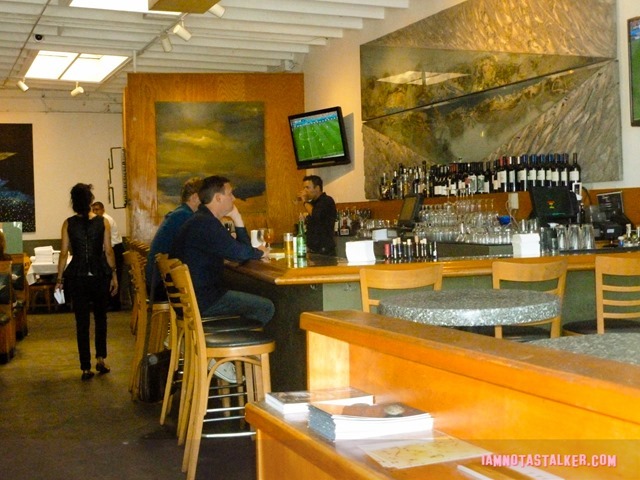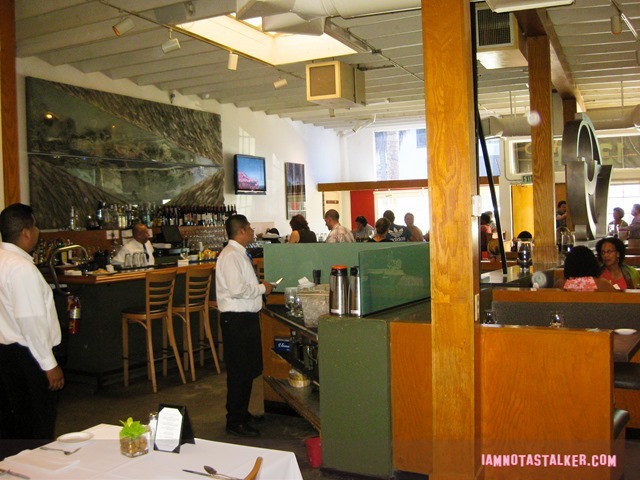 In the 1992 thriller Single White Female, Hal's stood in for the supposed New York restaurant where Allison Jones (Bridget Fonda) made a deal to sell her computer program to Mitchell Myerson (Stephen Tobolowsky).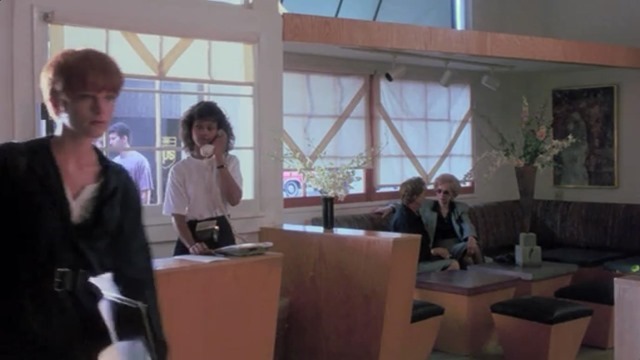 Surprisingly, although 22 years have since passed, the eatery still looks much the same today as it did onscreen in Single White Female.  LOVE that!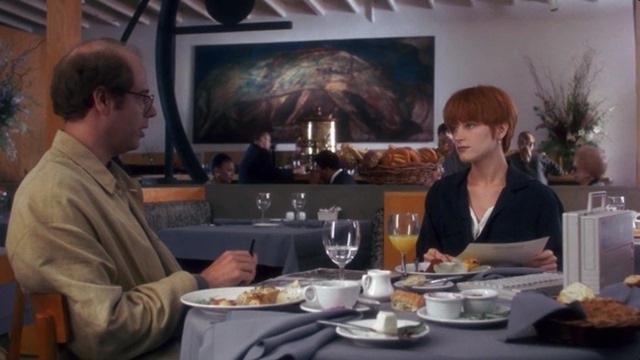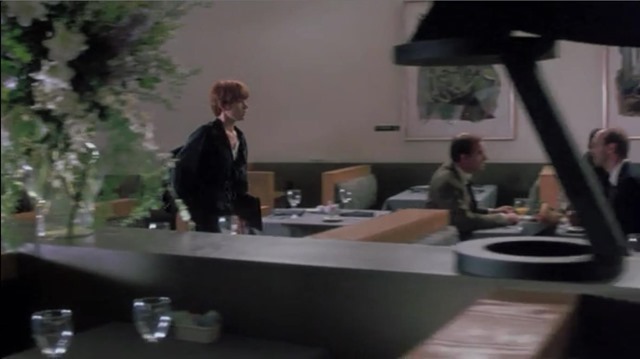 In 2004's 13 Going on 30, Hal's masqueraded as the New York City bar where Jenna Rink (Jennifer Garner) hit on a teenage boy.  Only the interior of Hal's appeared in the movie.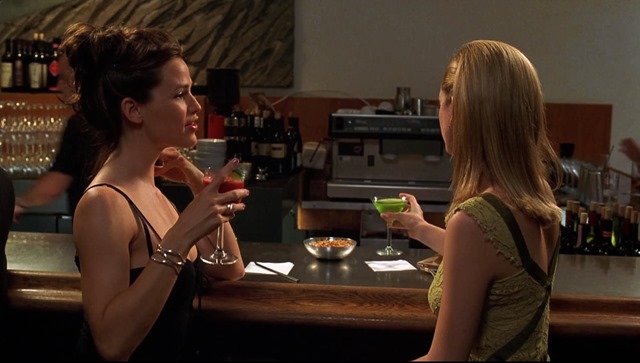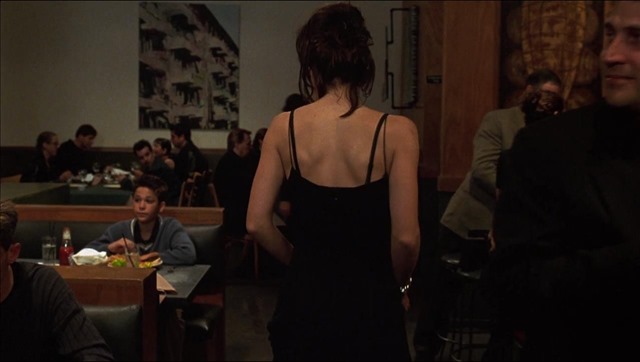 The exterior of the restaurant can actually be found about 3,000 miles away in New York's SoHo neighborhood.  You can read the post I wrote on the exterior here.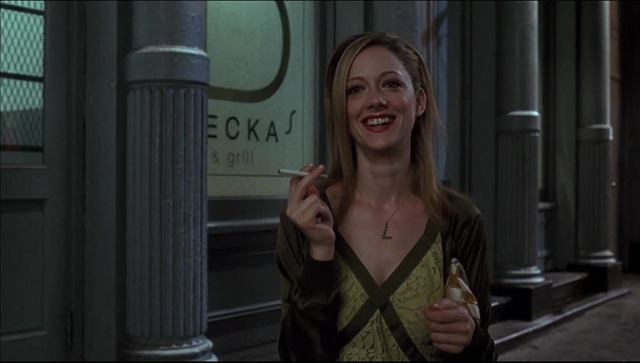 Don also informed us that Hal's had appeared in two episodes of Californication.  Because I am not very familiar with the Showtime series, I asked fellow stalker Geoff, of the 90210Locations website, if he happened to know which two episodes had been lensed on the premises.  Sure enough, he did.  Thank you, Geoff!  In 2007, Hal's was the site of the very bad double date between Hank Moody (David Duchovny) and Meredith (Amy Price-Francis) and Charlie (Evan Handler) and Marcy Runkle (Pamela Adlon) in Californication's pilot episode.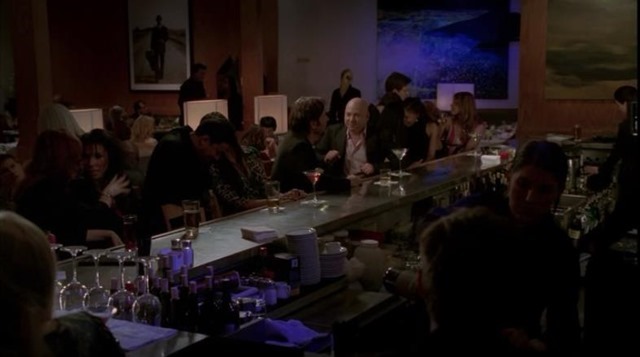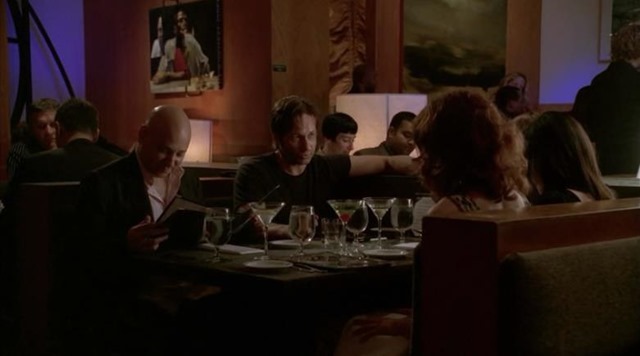 Hal's also popped up this year in the Season 7 episode of Californication titled "Faith, Hope, Love," in a flashback scene in which Hank remembers going on another double date, this time with his ex-wife, Karen (Natascha McElhone), and Charlie and Marcy.  Several areas of the eatery appeared in the episode, including the exterior;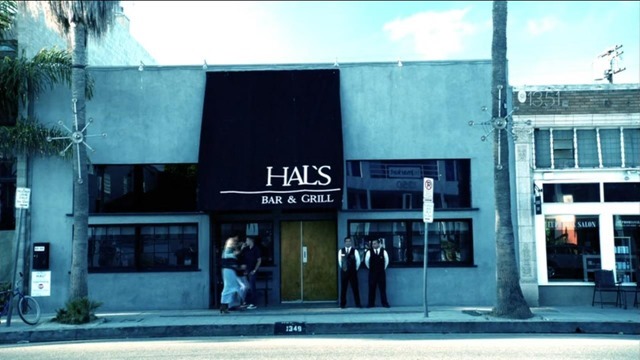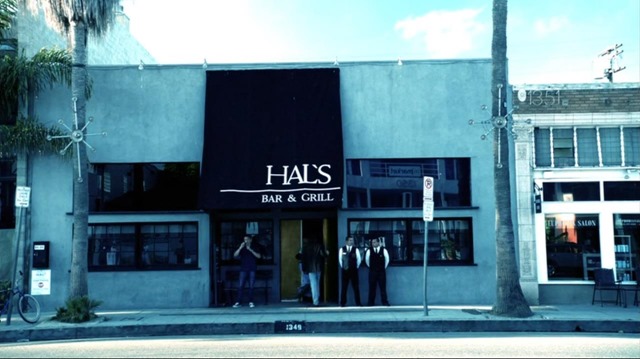 the front entrance and bar;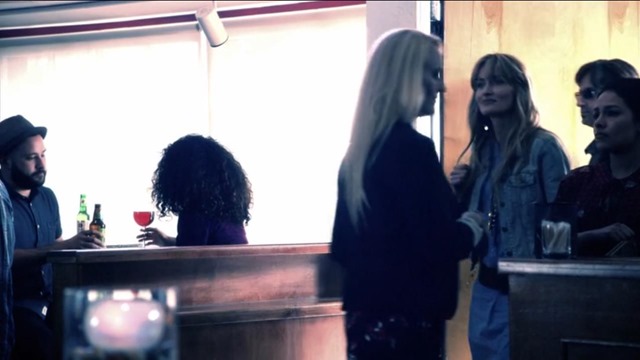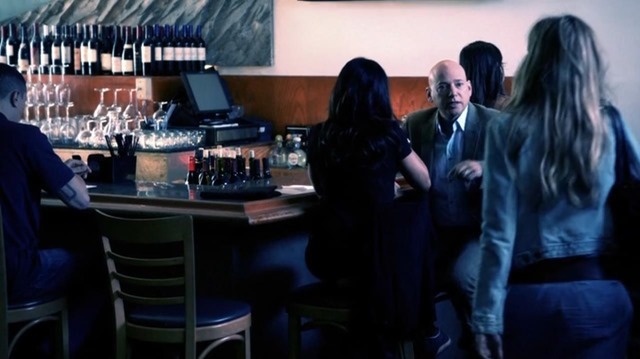 and main dining room.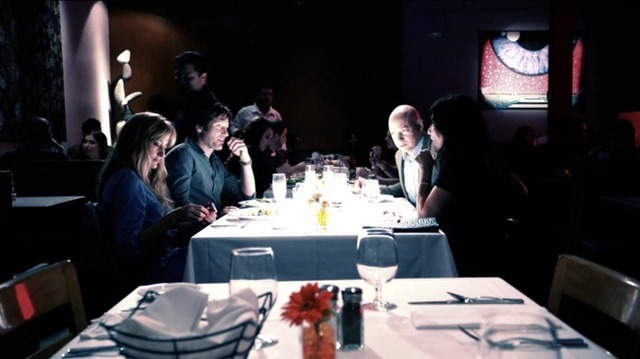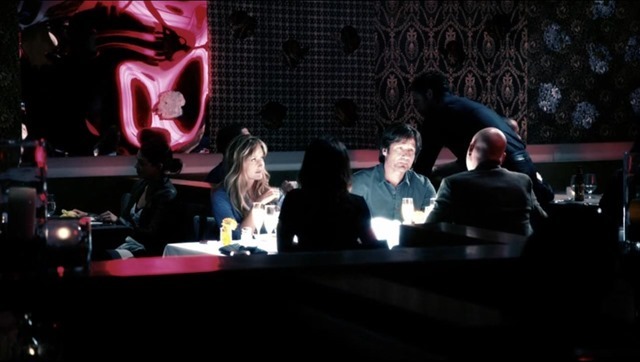 Don told us that Hal's was featured in an episode of another show that I am unfamiliar with, Curb Your Enthusiasm.  So I enlisted the help of fellow stalker Owen, from the When Write Is Wrong blog, to figure out which episode and, thankfully, he came through.  Hal's stood in for Primo Trattoria in Season 6's "The TiVo Guy," which aired in 2007.  In the episode, Larry David (who plays himself) gets snubbed by his favorite restaurant after his wife, Cheryl David (Cheryl Hines), leaves him.  Both the interior . . .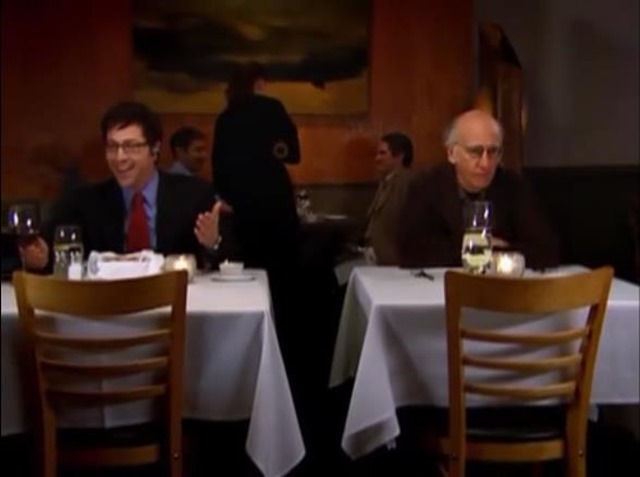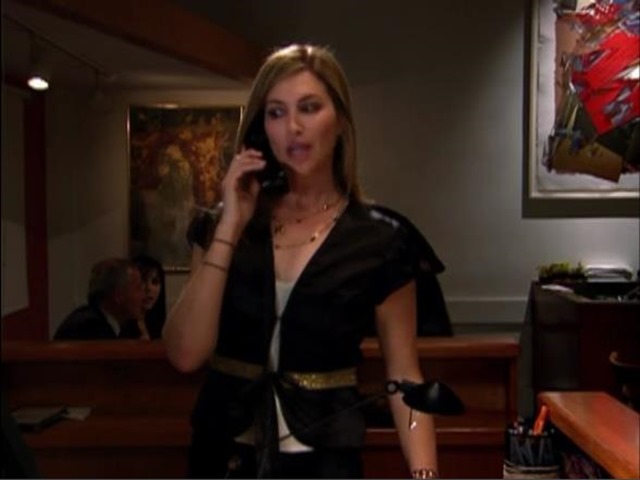 . . . and the exterior of Hal's (which I somehow failed to get any photographs of) were shown several times throughout "The TiVo Guy."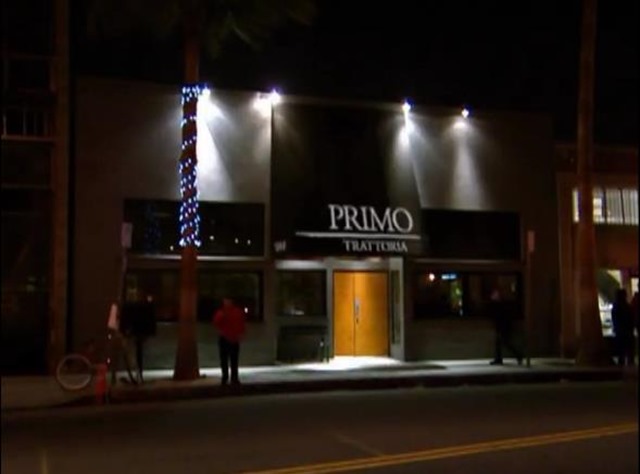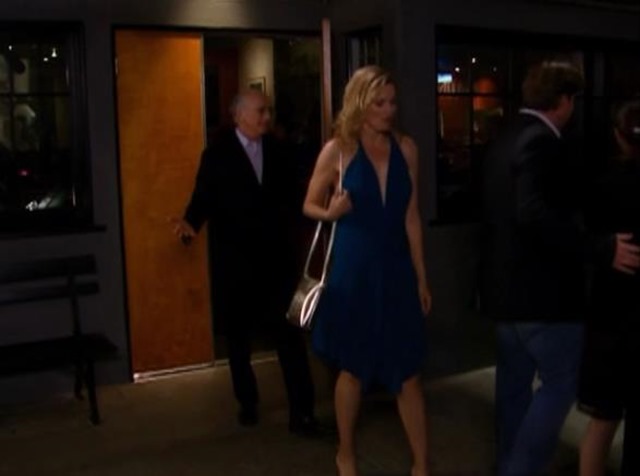 For more stalking fun, be sure to follow me on Facebook, Twitter, Instagram and Los Angeles magazine online.  And you can check out my other blog, The Well-Heeled Diabetic, here.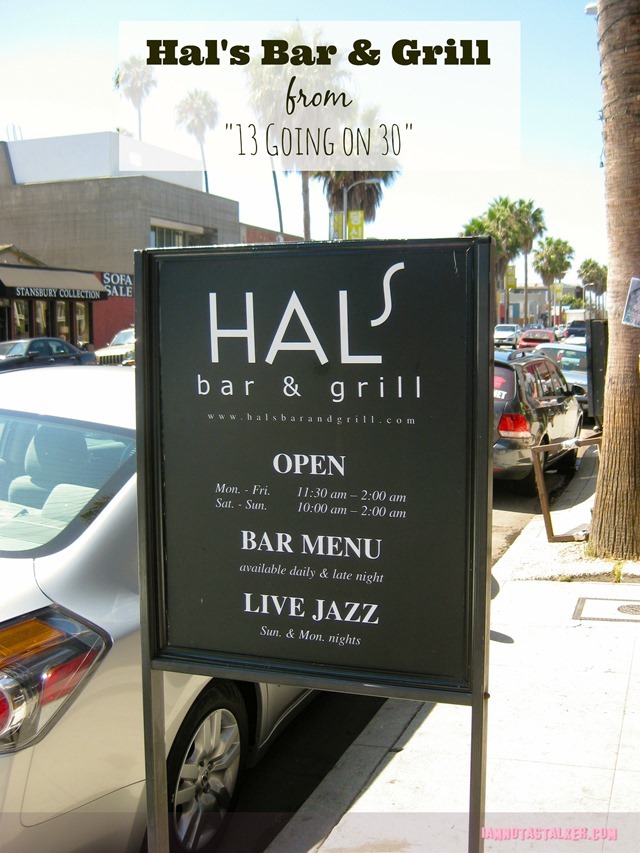 Until next time, Happy Stalking! 

Stalk It: Hal's Bar & Grill, from 13 Going On 30, is located at 1349 Abbot Kinney Boulevard in Venice Beach.  You can visit the restaurant's official website here.
81722