Sur from "Vanderpump Rules"
Jun 30th, 2014 | By
Lindsay
| Category:
Celebrity Sightings
,
TV Locations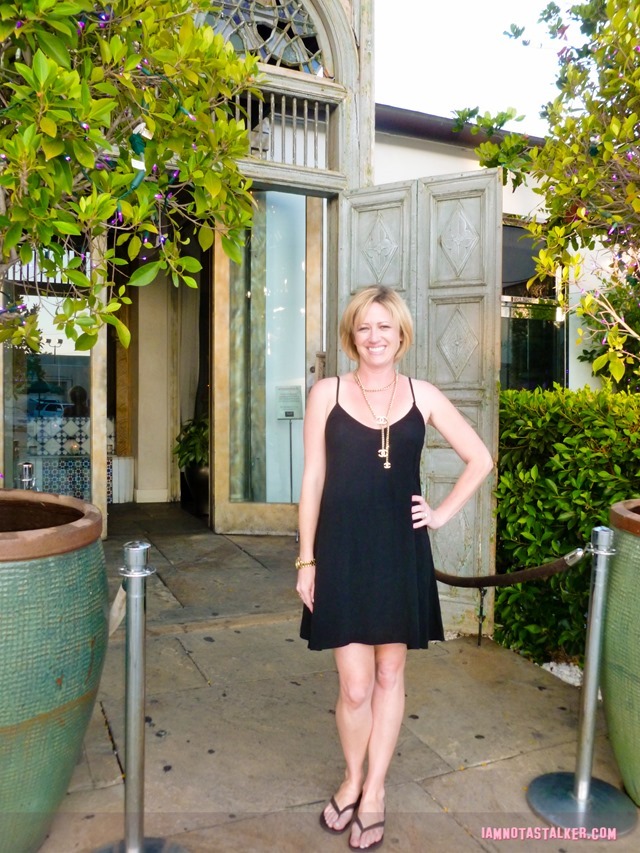 Last November, the Grim Cheaper and I became obsessed with the Bravo reality series Vanderpump Rules.  Like obsessed.  We binge-watched the entire first season in about two days.  For those who have not seen the show, it centers around West Hollywood eatery Sur (which is co-owned by The Real Housewives of Beverly Hills star Lisa Vanderpump) and its drama-fueled staff.  And yes, as strange as it may seem, said staff does actually work onsite at the restaurant.  If you stalk the place, you will see them.  Naturally, the first words out of my mouth upon realizing this fact was, "We have to go to dinner there!"
Wrongly assuming that Sur would be exorbitantly expensive (as it turns out, the place is completely affordable), I told the GC that the only thing I wanted for my birthday in June was dinner there.  When he found out that my good friends Lavonna, Kim, Katie and Kaylee would be in town on my big day, he included them in on his plans and promptly made reservations (eight months in advance!) as a surprise for me.  Yep, he's a keeper!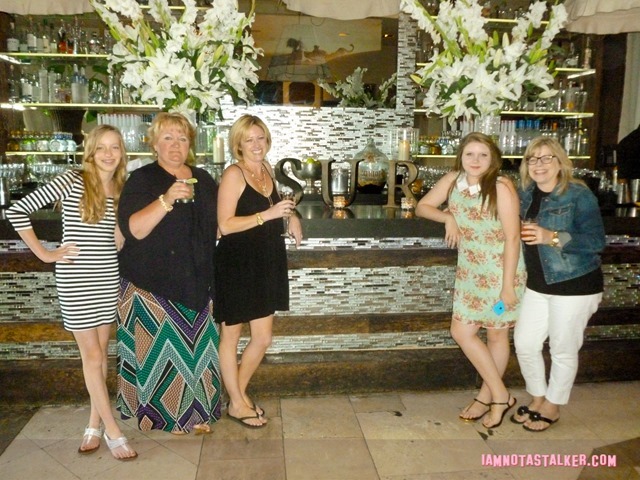 To say that we had a blast would be an understatement.  The evening honestly could not have turned out more perfect or more fun, as evidenced by the picture below.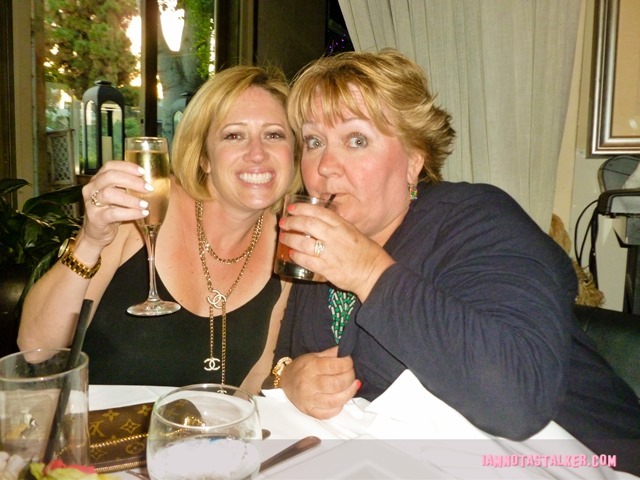 Prior to doing research for this post, I was under the impression that Sur was a relatively new restaurant.  Come to find out, the place has actually been around since 1998!  It was originally founded in January of that year by Argentinian chef Guillermo Zapata.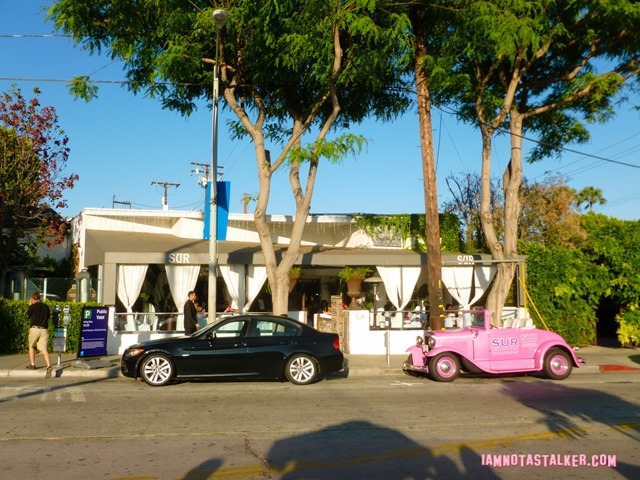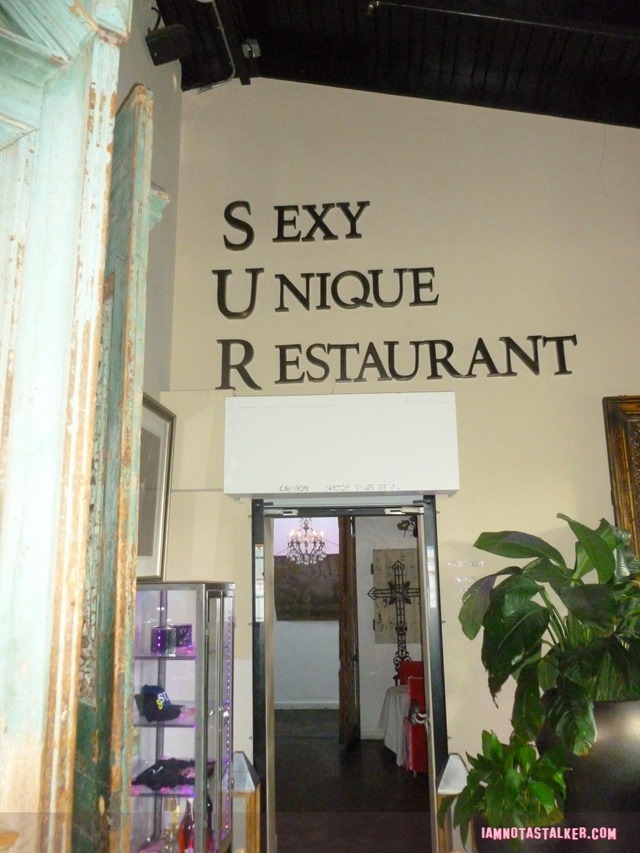 It was not until 2005 that Guillermo brought in Lisa and her husband, Ken Todd, as partners.  The eatery was then expanded and revamped with Lisa's special touch shortly thereafter.  The result is nothing short of spectacular!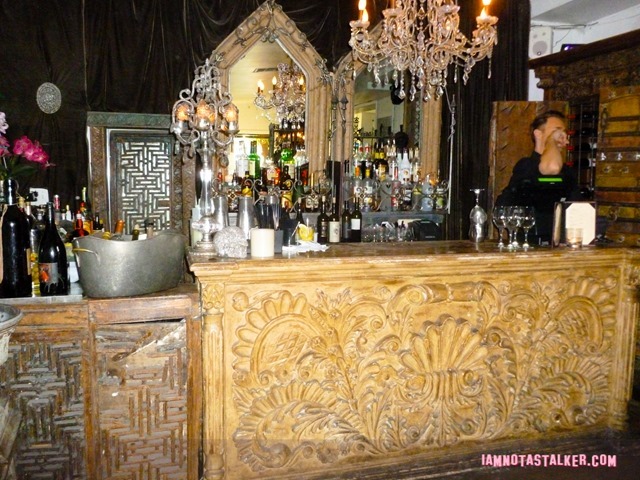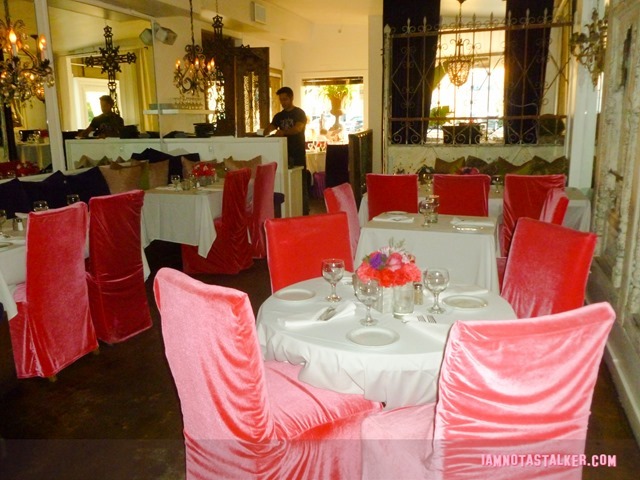 Everywhere one looks, there is something new and fabulous to discover – from unique chandeliers to vintage mirrors to repurposed doors and windows used as wall hangings.  It is worth a trip to Sur just to check out the interior design alone!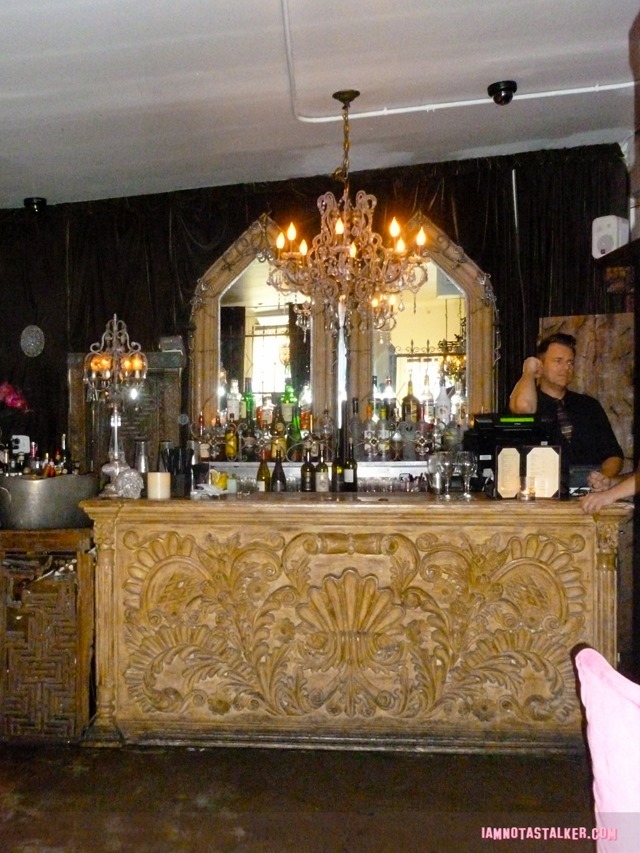 When the property next door to Sur became available in 2011, Lisa jumped at the chance to purchase it.  She transformed the 2,500-square-foot space into what is now Sur Lounge.  It was there that we started off our evening.  We arrived on the scene about twenty minutes prior to our reservation time and were informed that we could either be seated immediately or grab a drink in the lounge first.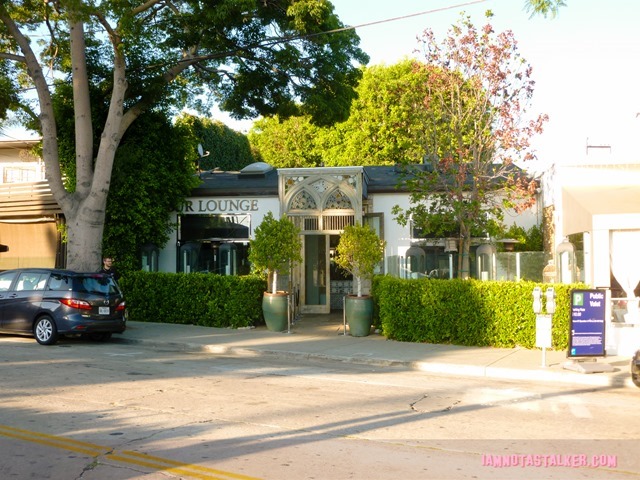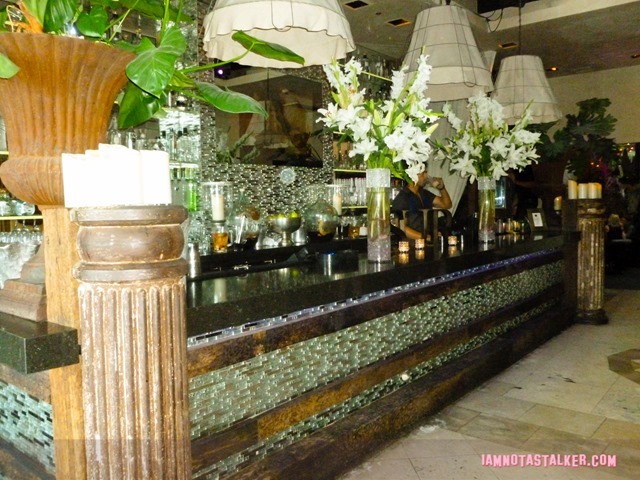 Upon deciding to grab a cocktail, the host, Adam, informed us that we were welcome to take our time and to just let him know when we were ready to be seated.  How incredibly nice is that?  (That's Adam pictured below.  While not a Vanderpump Rules cast member, he is a Wilhelmina model, so we had to get a picture with him!)  Amazingly, everyone at Sur was beyond nice!  The place had zero hoity-toity attitude and all of the staff we encountered went above and beyond to make our evening special.  And believe me, the way we were carrying on and running around the place (we were absolutely ridiculous as you will come to see in later pictures), they would have had every right to be annoyed.  Instead they bent over backwards to make our evening special!  We were treated as if we were VIPs and we loved absolutely every minute of it!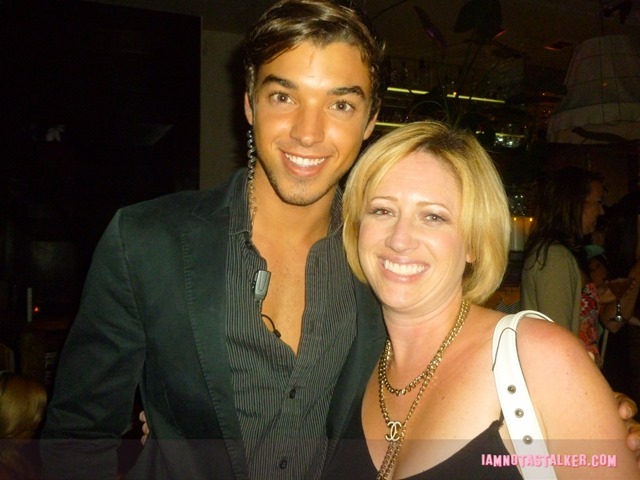 Sur Lounge is like a dream world!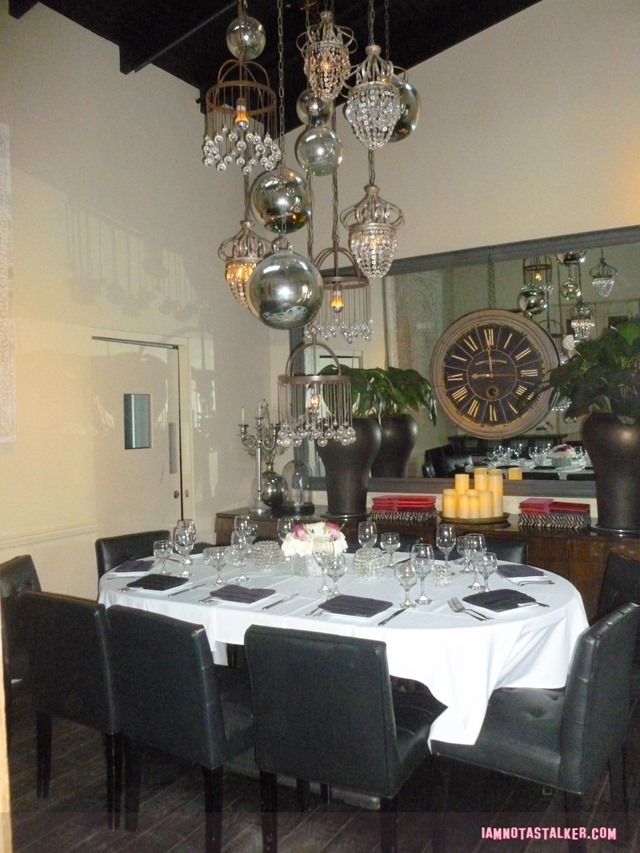 The courtyard area is especially stunning and does not look like part of a restaurant at all, but like the backyard of your hippest, classiest friend.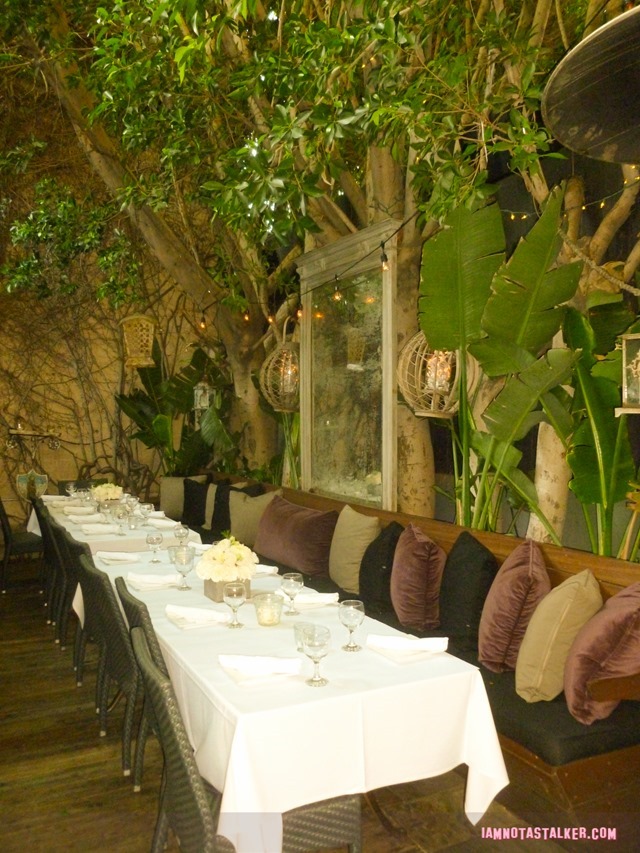 The interior of Sur Lounge is just as beautiful, with private seating spaces and vintage décor tucked into every nook and cranny.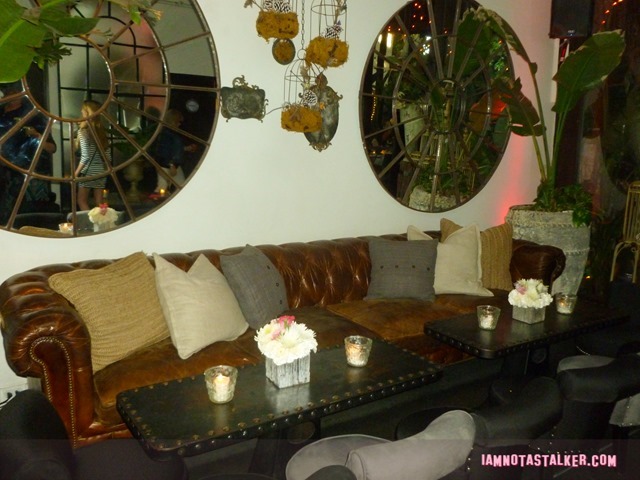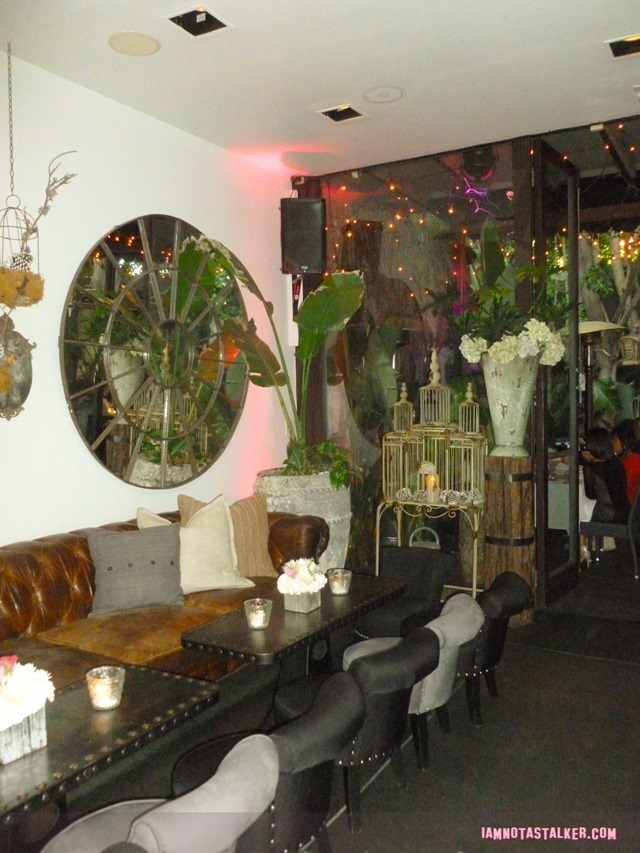 Of the design, Lisa said in a 2011 The Hollywood Reporter interview, "I took a bit from here, a bit from there.  There are some industrial elements mixed with little velvet mushroom stools that I had made.  Huge, extra-long leather Chesterfields.  Lots of plants.  Things I've bought during my travels and brought in.  I was looking for an eclectic feeling.  Is it Vietnamese?  Balinese?  French?  I wanted you to not be able to put your finger on it."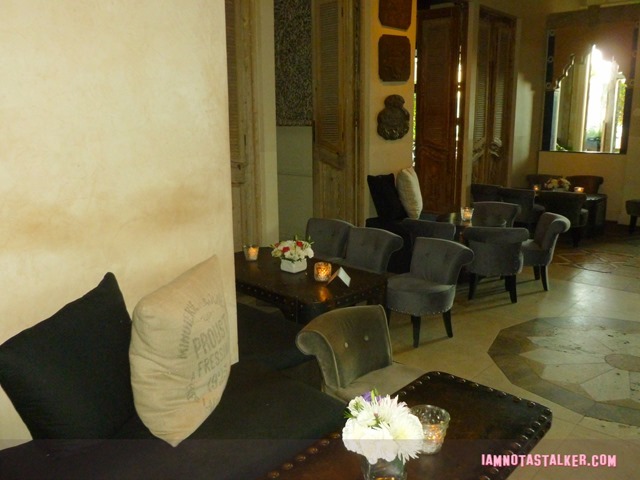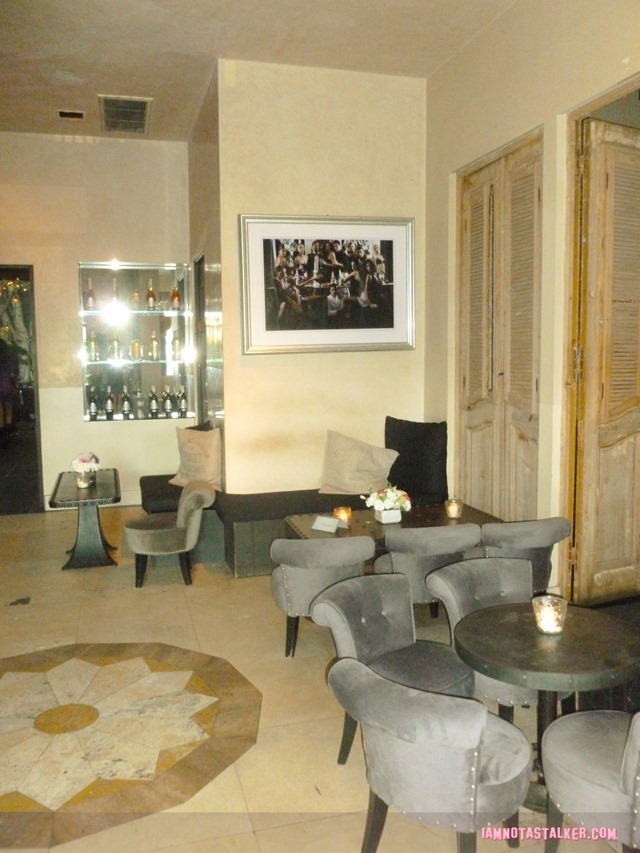 After enjoying Happy Hour cocktails (the prices were amazingly low!), we headed to our table and shortly thereafter saw Guillermo.  Because he regularly appears on Vanderpump Rules, we had to get a picture with him.  After we did, the woman sitting at the table next to us also asked him for a photo.  As it turns out, she, too, was dining at Sur because of her love for Vanderpump Rules.  She said to us at one point, "I am so glad that I am sitting next to you guys, otherwise I wouldn't know what I was doing!"  To which I responded, "Oh honey!  You don't know how lucky you are!  We are the ultimate stalkers!"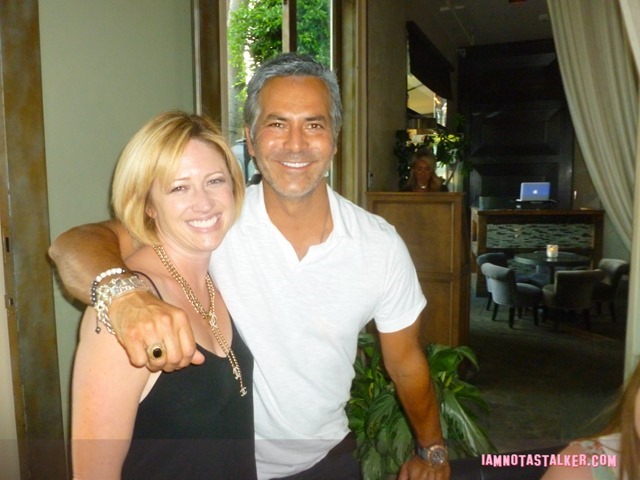 Prior to ordering, I sent Lavonna – and her thick Southern accent – to speak with a man standing near Sur's entrance.  (I assumed he was a manager and never did actually find out his job title.)   Lavonna explained to him that she, Kim, Kaylee and Katie had come from out of town to celebrate my birthday and that we were all huge Vanderpump Rules fans.  Well, from that point forward, the man, whom we found out was named Ali, pretty much became our personal guide.  He helped us get photographs with the cast, took us around the restaurant and gave us info on the filming that was going to be taking place there later that night.  He was absolutely amazing and our evening would not have been nearly as fun without him!  (That's Ali pictured below.)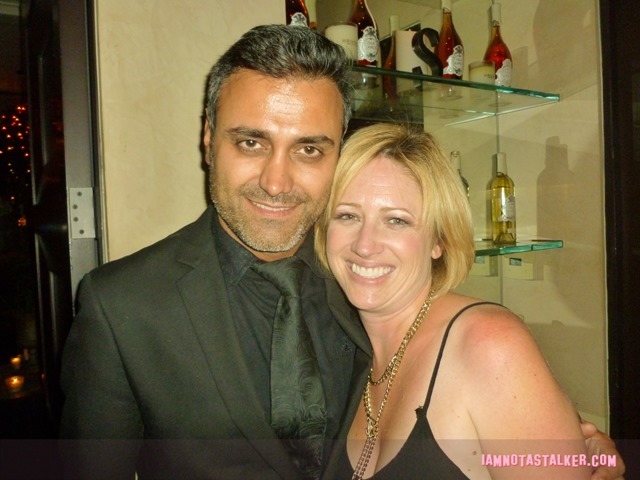 One place that we were all desperate to see was the back alley where the Vanderpump Rules cast is often shown taking smoking breaks – and creating massive drama.  When we told Ali, he marched us right through the rear employee-only areas (which we had seen on the show!) to take us there and, let me tell you, we were pretty much dying the whole time!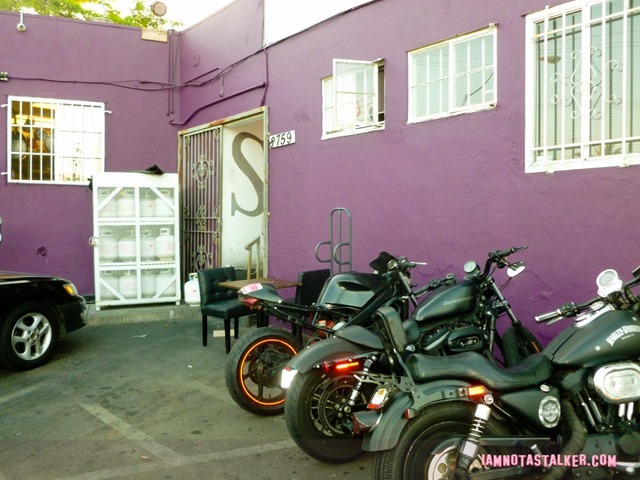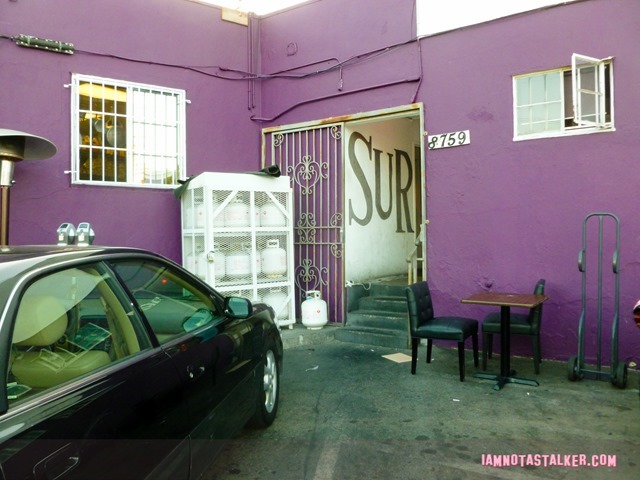 That's me and Kim re-living some Rules drama.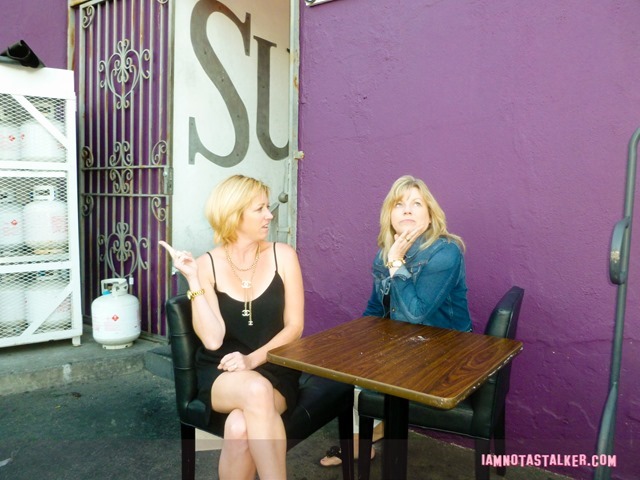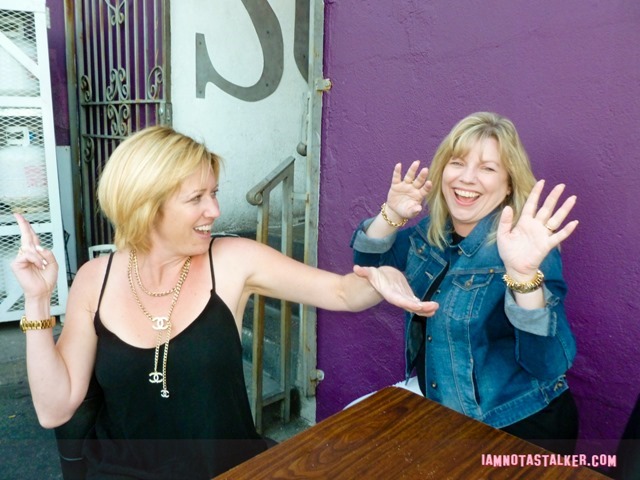 While we were outside, Lavonna happened to spot a film crew sitting in a van nearby, so she rushed right up to ask them some questions.  That's one of the camera guys below.  He was quite amused at how excited we were and when we mentioned some of the intel that Ali had told us about the filming that was taking place there that night, he said, "You guys know more about our schedule than I do!"  Yep, that's how we roll!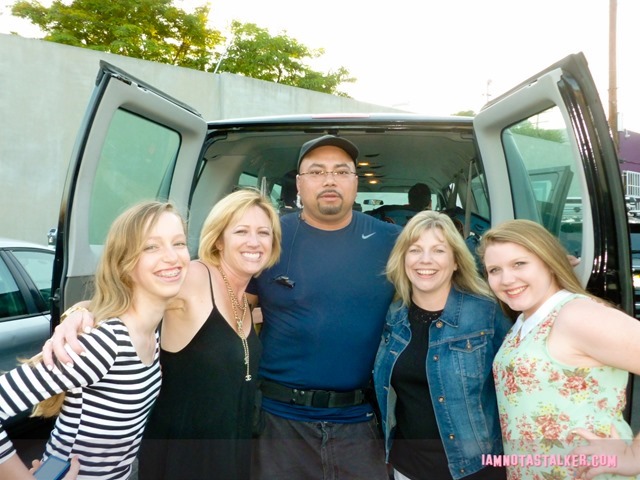 A little bit later, while we were ordering our meal (we still had not yet ordered any food at that time!), Ali informed us that Jax had just arrived on the scene, so we all rushed over to get photos with him.  Jax was very nice at that point in the evening, but when we encountered him again a few hours later he was rather douchey, which came as a surprise to no one.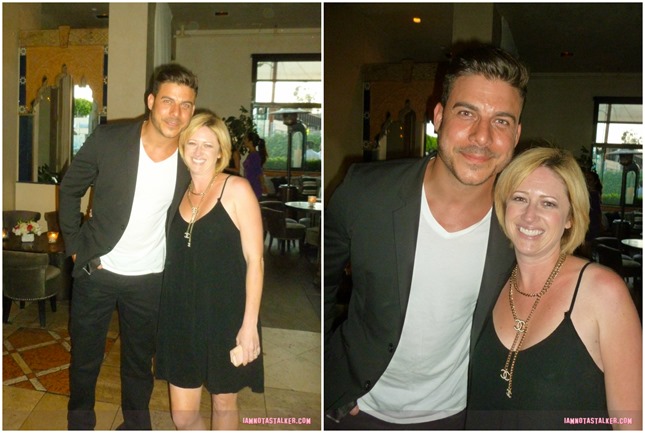 We also met Scheana Marie;
a new cast member named Rachel;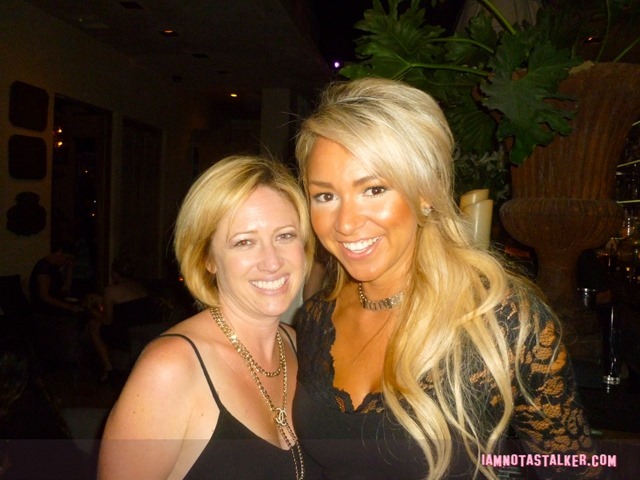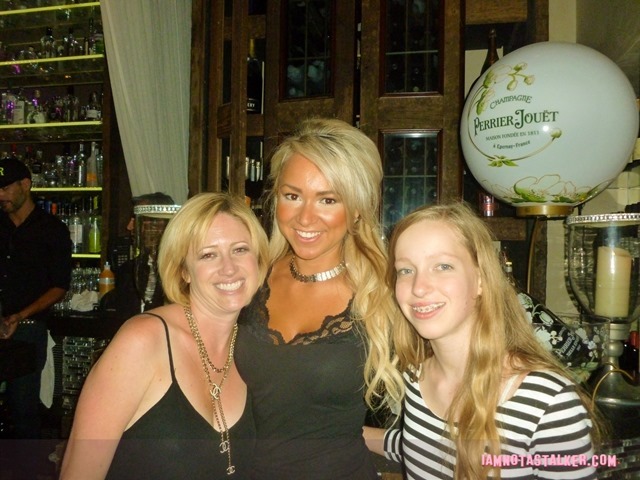 Tom Sandoval;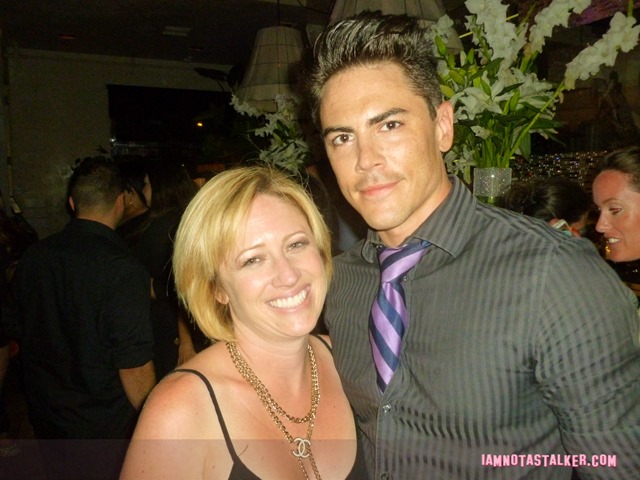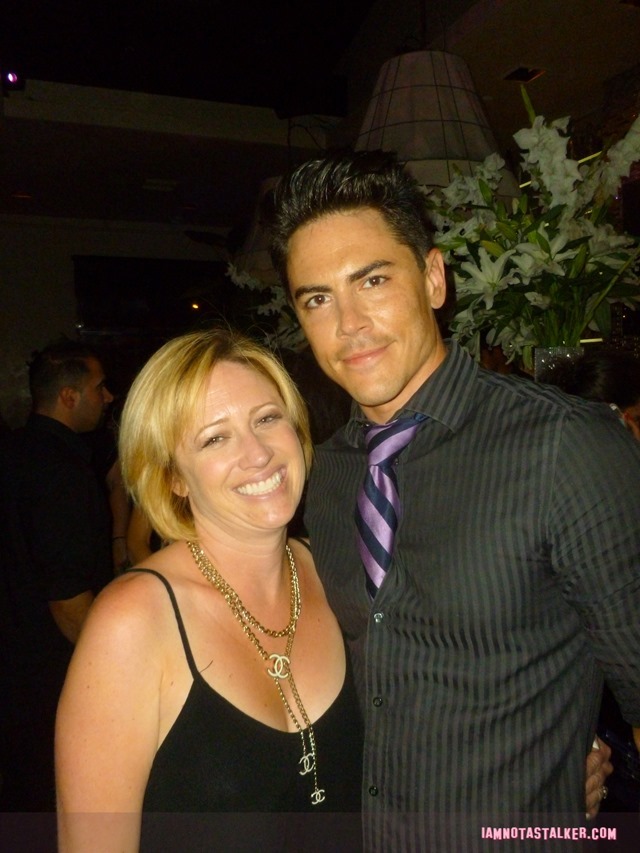 and Katie Maloney, all of whom were very nice.  I did not get to meet my favorite cast member Stassi Schroeder, because she, sadly, left the show at the end of last season and currently resides in New York.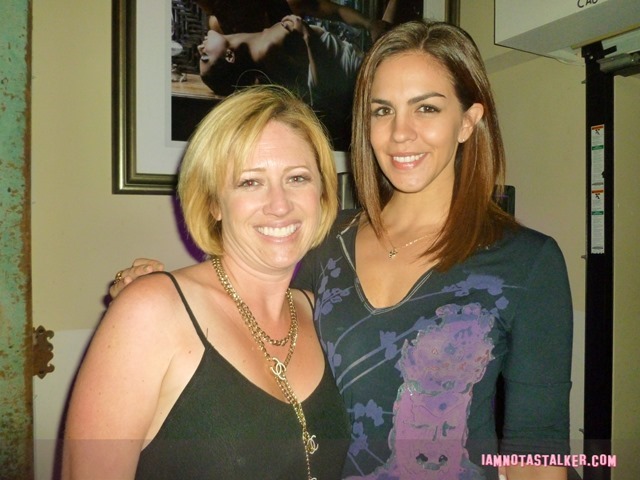 I should mention here that the poor GC spent most of the evening sitting at our table by himself, while we ran around taking pictures.  The crap that my poor husband has to put up with!  Thankfully though, the meal was exceptional!  And completely affordable!  I opted for the Crispy Chicken Breast (which Stassi had stated in an episode was her favorite menu item) and it was OUT OF THIS WORLD.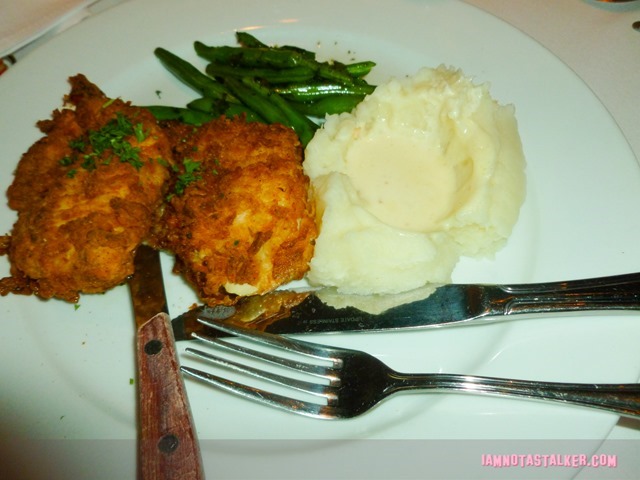 I cannot more highly recommend stalking Sur!  We had such an incredible night there and it turned out to be the best birthday present I could have asked for!  A big, HUGE THANK YOU to the GC, Lavonna, Kim, Katie and Kaylee for making it all happen!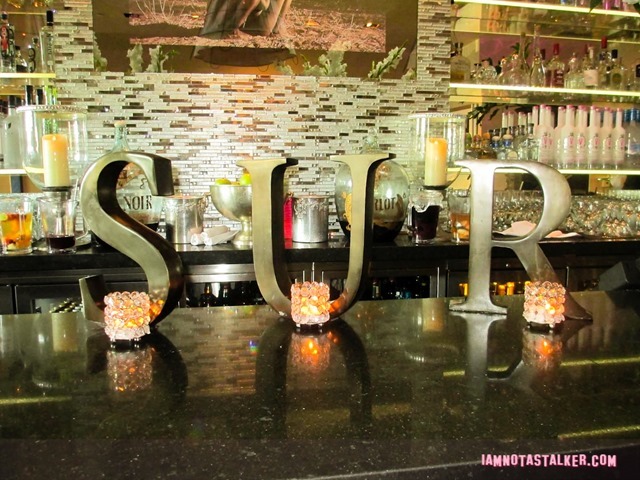 For more stalking fun, be sure to follow me on Facebook, Twitter, Instagram and Los Angeles magazine online.  And you can check out my other blog, The Well-Heeled Diabetic, here.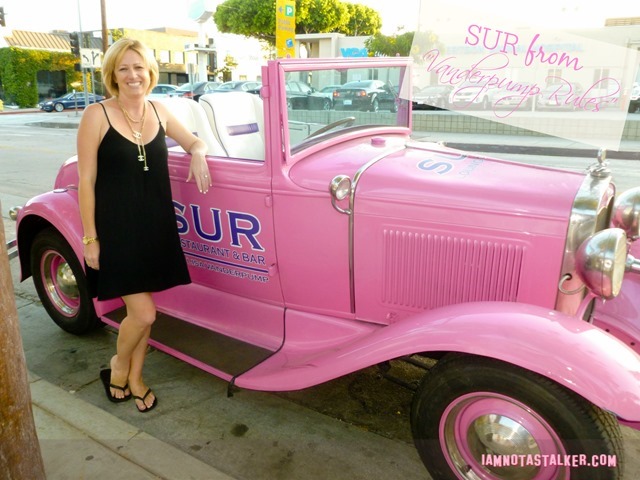 Until next time, Happy Stalking! 

Stalk It: Sur, from Vanderpump Rules, is located at 606 North Robertson Boulevard in West Hollywood.  You can visit the eatery's official website here.  Lisa's newest restaurant, Pump Lounge, is located just around the corner at 8948 Santa Monica Boulevard.
82046