Halloween 2014
Nov 4th, 2014 | By
Lindsay
| Category:
Celebrity Sightings
,
Haunted Hollywood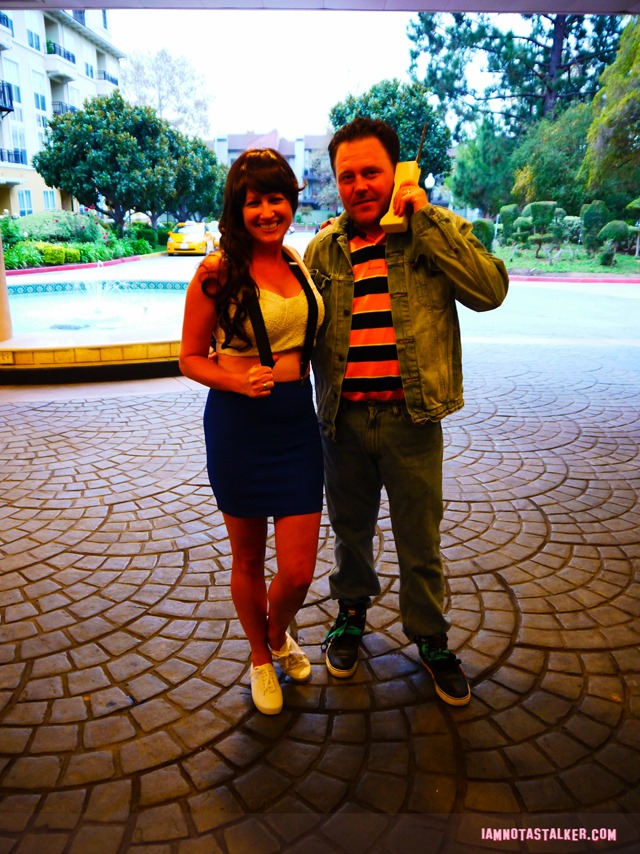 I do realize that it is November 4th and that the Halloween season has, by now, sadly ended, but you are going to have to bear with me for a couple of more days because I still have two more Haunted Hollywood posts to write.  This Halloween was one for the record books!  Per usual, the Grim Cheaper and I headed out to L.A. to celebrate, this year dressed as Kelly Kapowski and Zack Morris from Saved by the Bell.
The night beforehand, my buddy Mikey, of the Mike the Fanboy website, texted me to let me know that Dan Aykroyd was going to be doing a signing for his Crystal Head Vodka line at the Costco in Burbank on Halloween.  Now what could be cooler than getting a photograph with an actual Ghostbuster on All Hallows' Eve?  So as soon as we arrived in L.A., I rushed right on over to Costco.  Several other members of the Fanboy crew were there, as well, including Chris, Suddenly Susan, and Pinky, from the Thinking Pink blog.  In honor of the occasion, one of the actual Blues Brothers cars was parked out in front of the store.  How cool is that?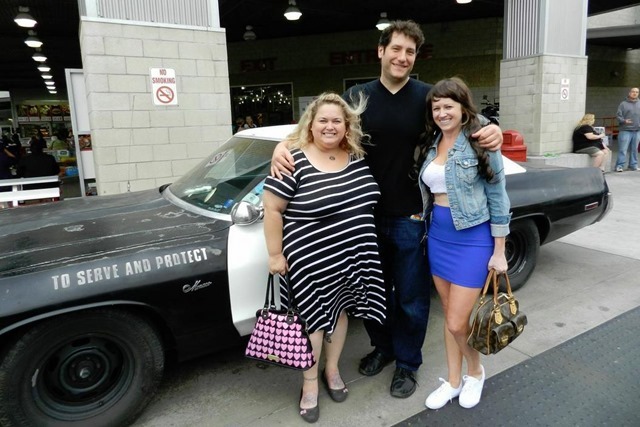 I am very happy to report that Dan could NOT have been nicer.  He took time with all of the fans who showed up, was willing to personalize autographs, signed memorabilia from his movies and, best of all, posed for photos.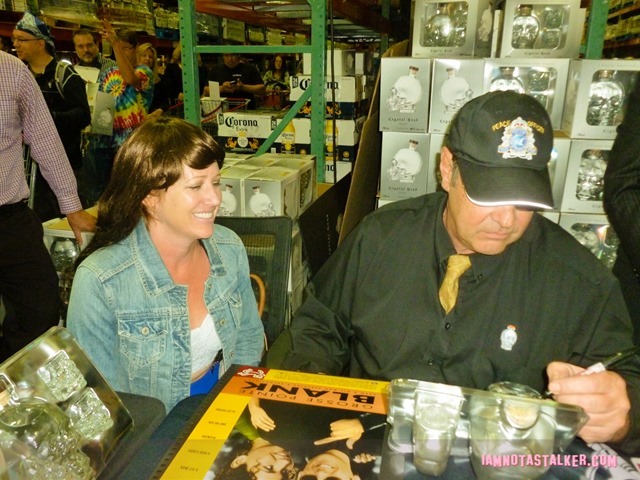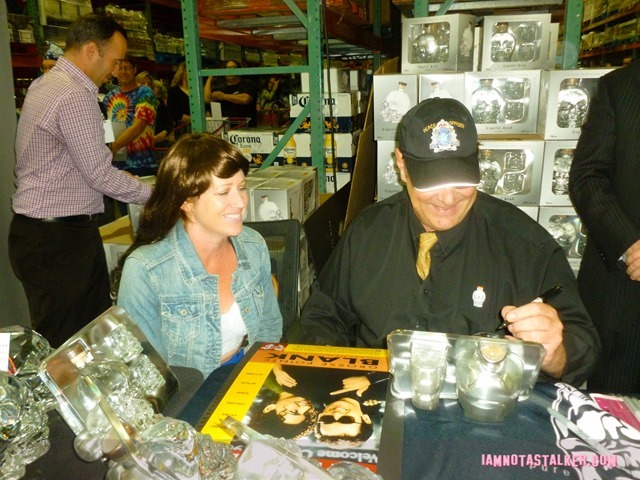 He was even nice enough to take a second picture with me because my camera did a funky flash thing with his hat on the first one.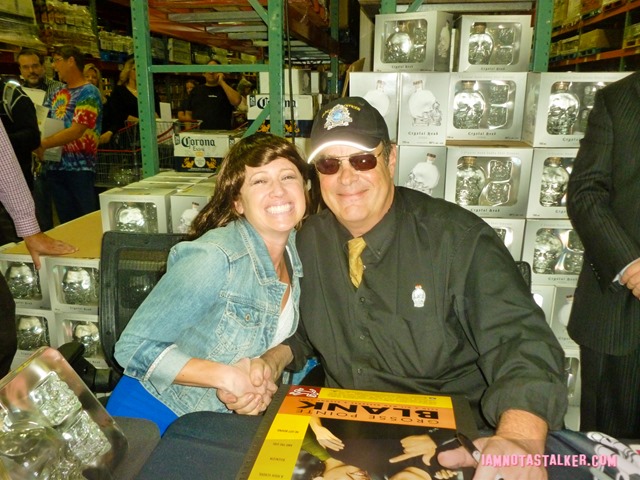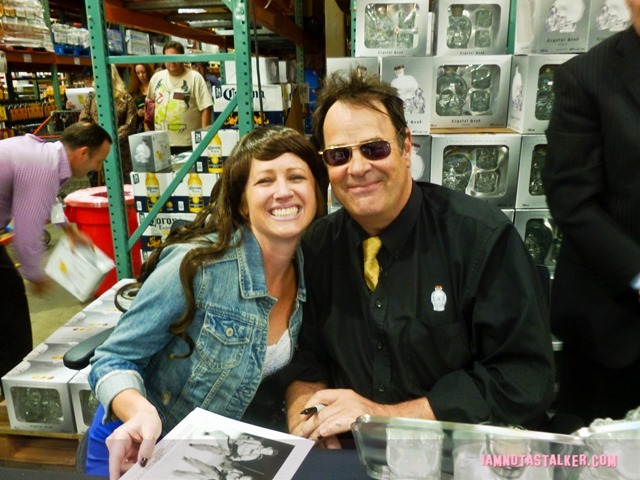 I have been obsessed with Dan's vodka line ever since first laying eyes on the bottles, which are shaped like skulls, several years ago.  I was always tempted to buy one to be used as a Halloween decoration, but because they are pretty pricey, I resisted.  At the signing, though, Costco was selling gift sets with small Crystal Head Vodka bottles and two matching skull shot glasses for $40!  Um, count me in!  I am absolutely in LOVE with the set.  Pretty much the best Halloween decoration I've ever bought!  Huge THANK YOU to Mikey for telling me about the event!  You can read his write-up of the signing here.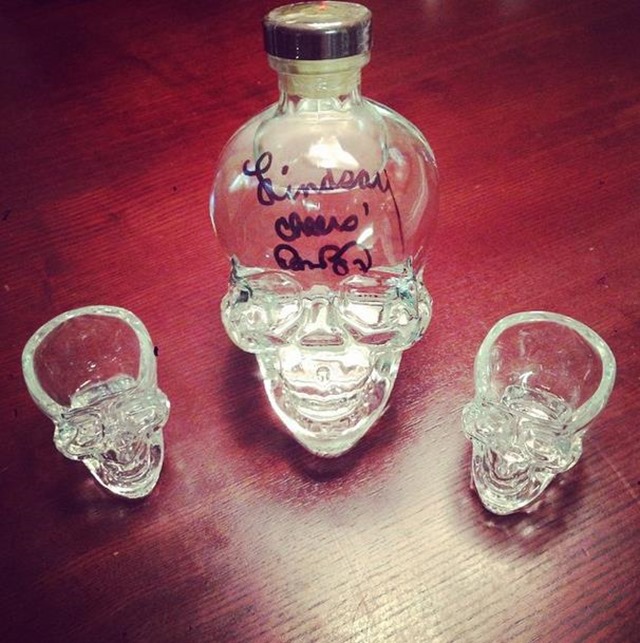 After the signing, the GC and I headed to Descanso Gardens to experience its RISE of the Jack O'Lanterns extravaganza.  I had read about the event, which hit California for the first time this year, in Westways magazine and immediately started drooling!  What better way to spend my favorite holiday than by walking through a quarter-mile display consisting of over FIVE THOUSAND intricately carved jack o'lanterns?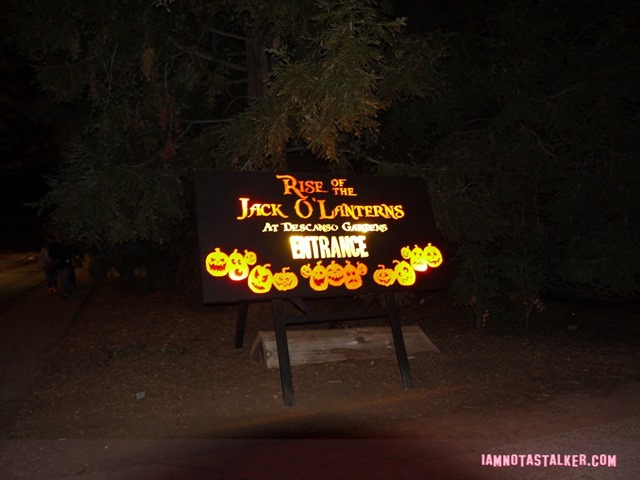 The event did NOT disappoint!  RISE of the Jack O'Lanterns takes place in the Descanso Rose Garden, which is transformed into a magical Halloween wonderland.  (Sadly, due to the darkness and my lack of a tripod, I had a hard time taking clear pictures of the pumpkins, as you can see below.)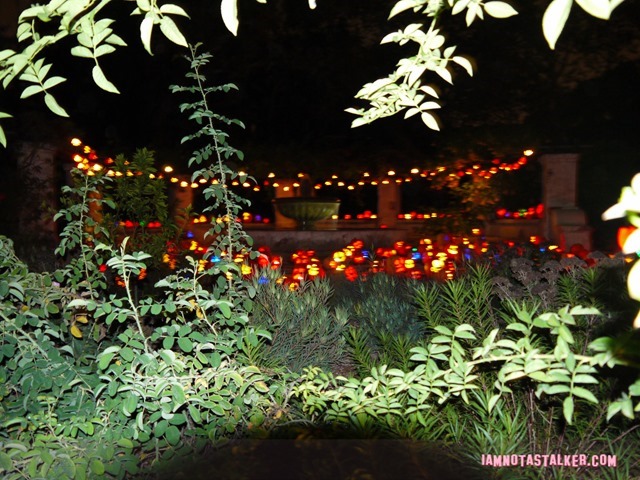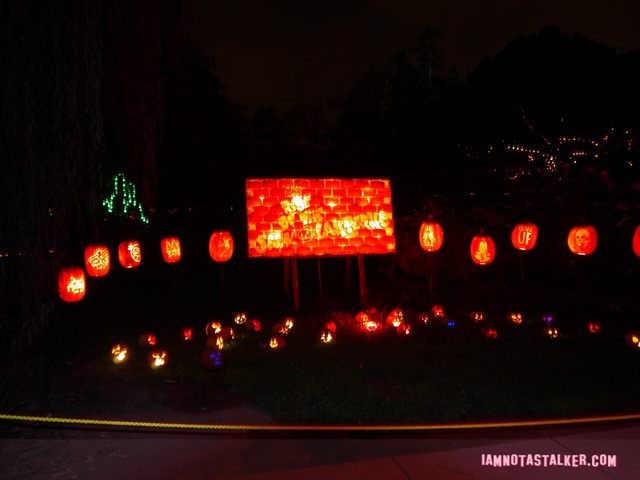 The exhibition features over 5,000 themed jack o'lanterns hand-carved by professional artists and sculptors.  We got to see one of them at work and it was absolutely mind-boggling how fast he carved.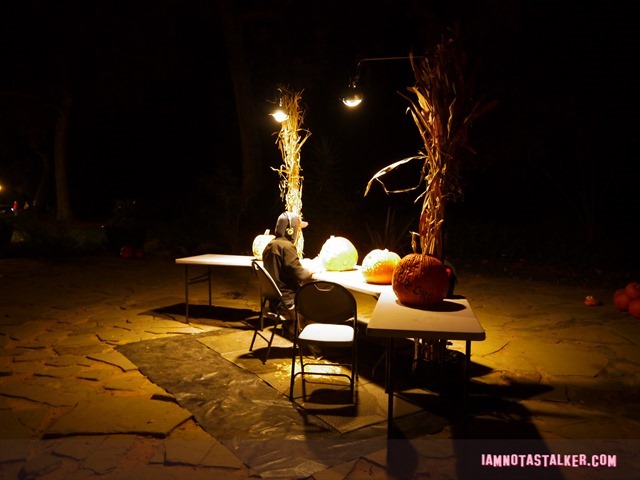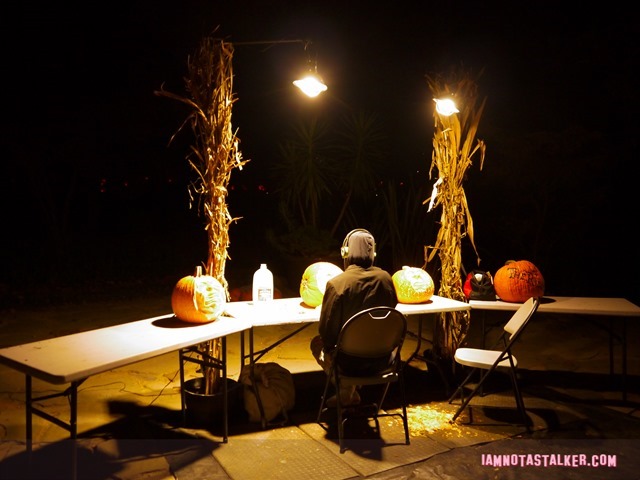 Now I should mention here that while the RISE of the Jack O'Lanterns website implies that the vast majority of the pumpkins are real, truth be told, that is not the case.  Very few are actual gourds.  Most of the carvings are done on craft foam pumpkins.  But that did not deter from the experience at all – for us, at least.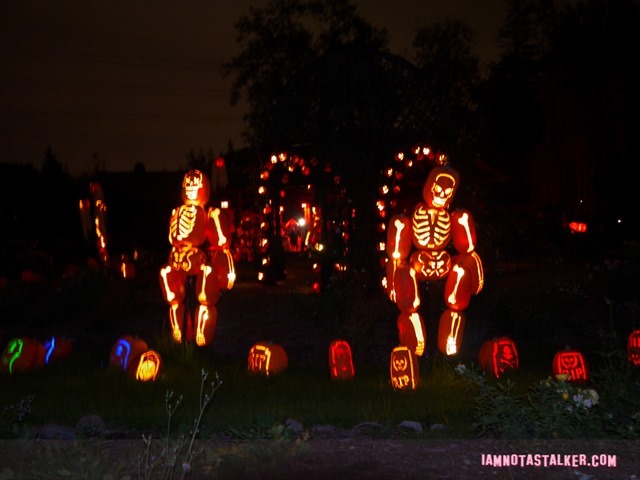 I was absolutely in awe of the entire pageant and had to keep picking my jaw up off the floor while looking at the various sections, which included exhibits on Dinosaurs;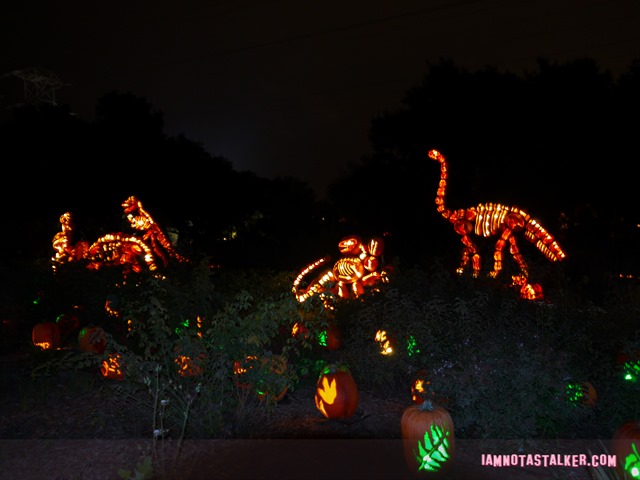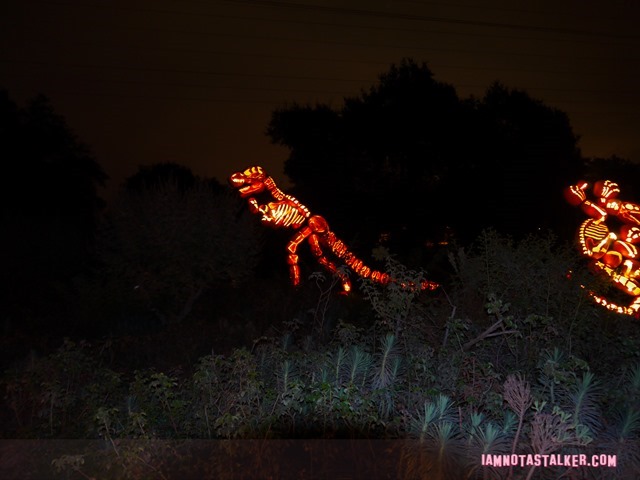 Dia de los Muertos;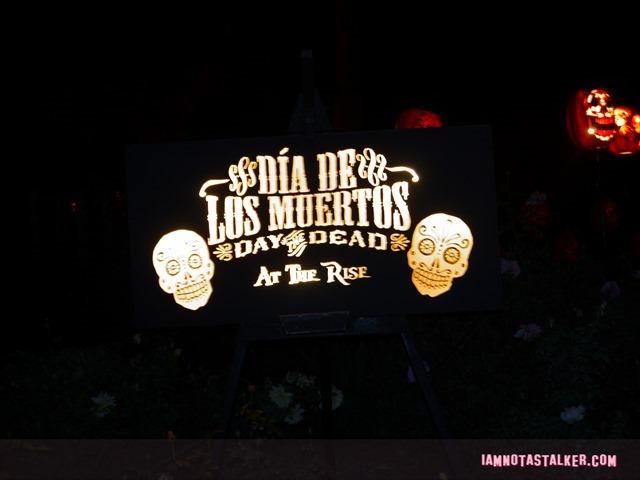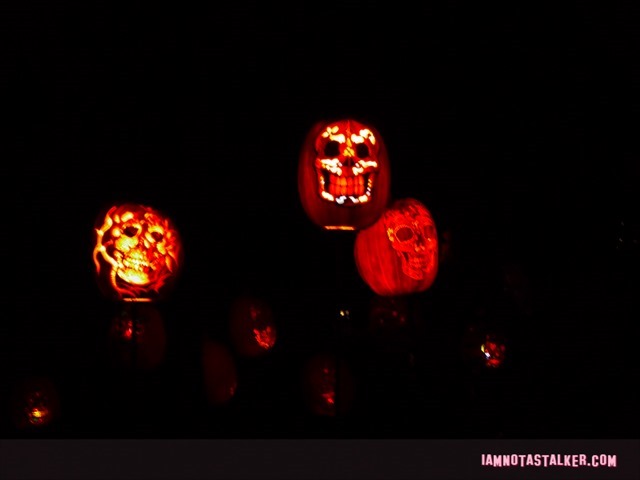 The Wizard of Oz;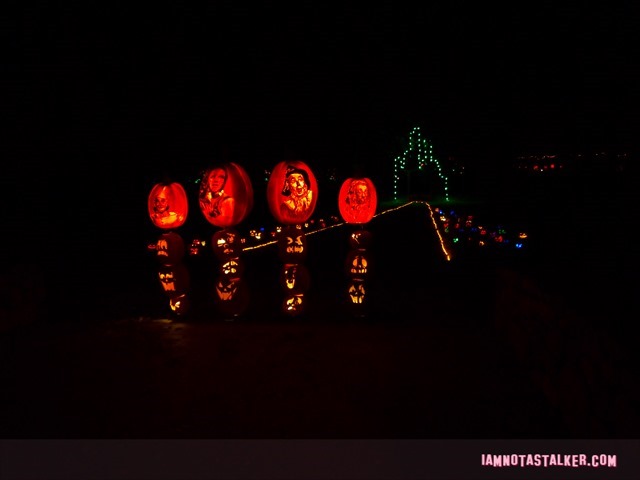 horror movies;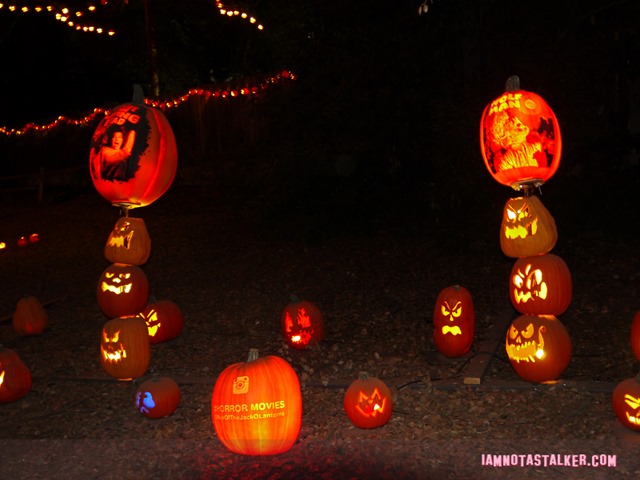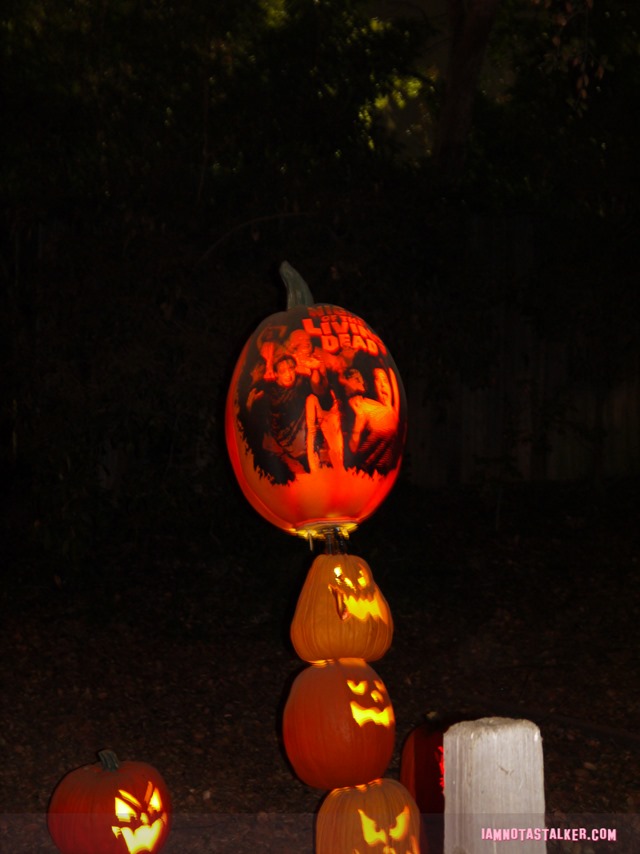 animation;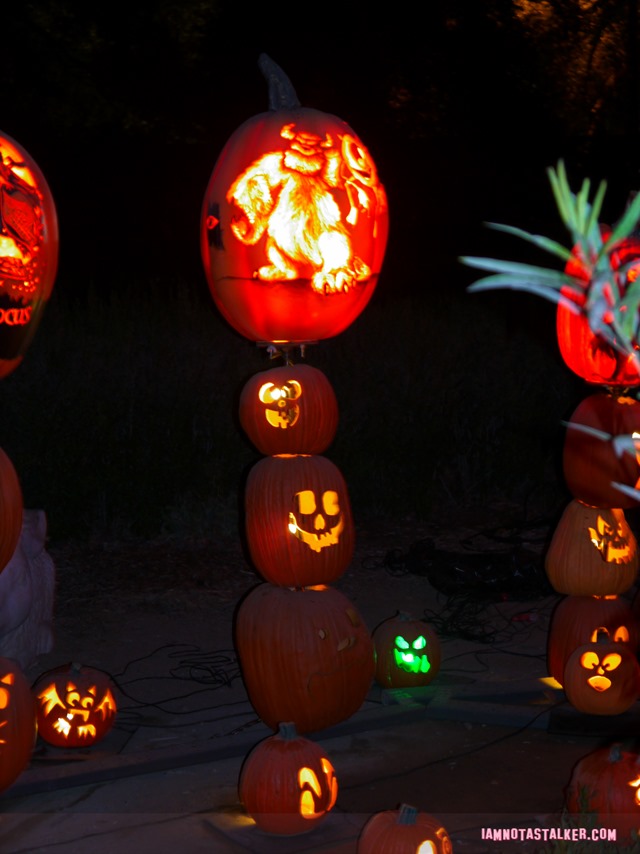 The Big Bang Theory;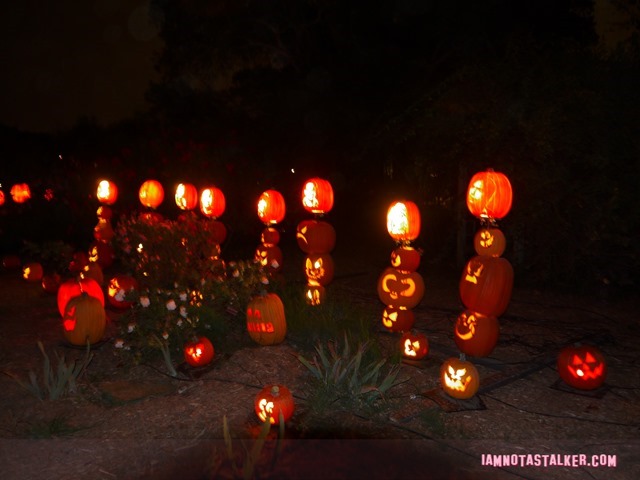 and the stars who passed away this year.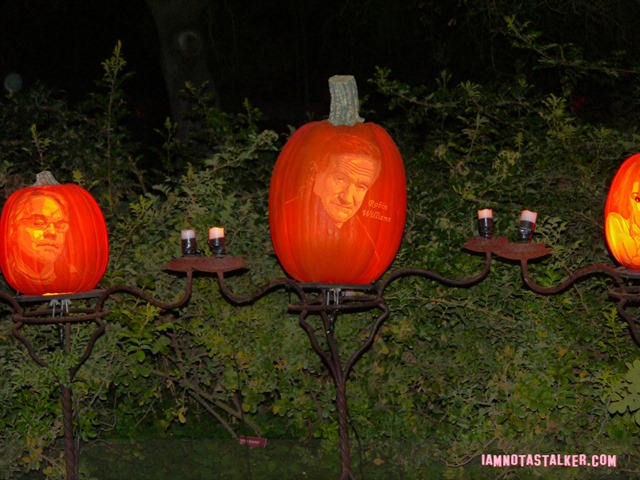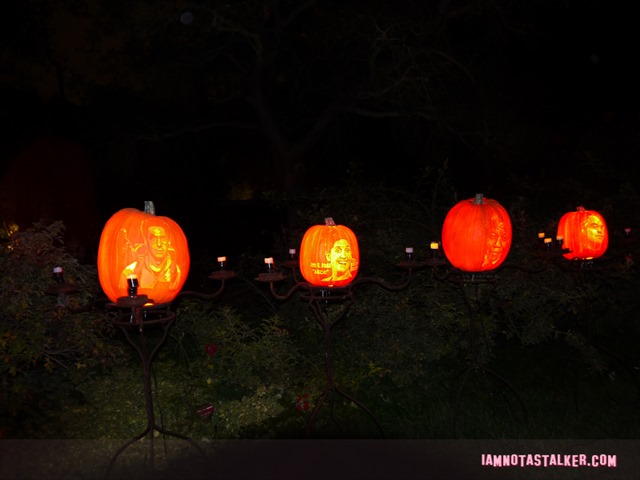 My favorite area was the Hollywood Walk of Fame, though (duh!) . . .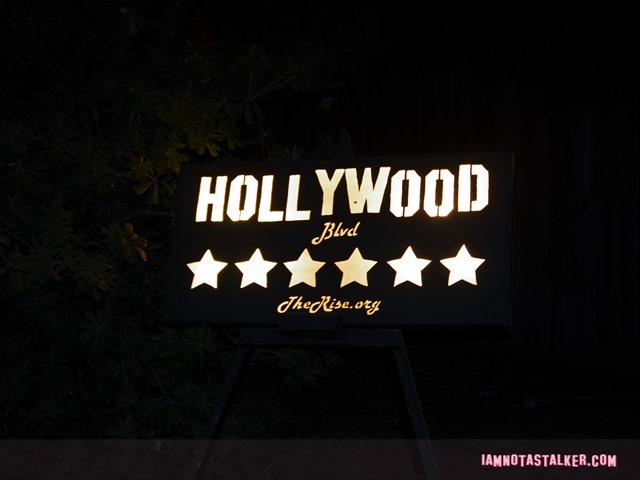 . . . which featured pumpkins carved in the likenesses of various celebrities, situated atop smaller pumpkins carved with Walk of Fame stars depicting their names.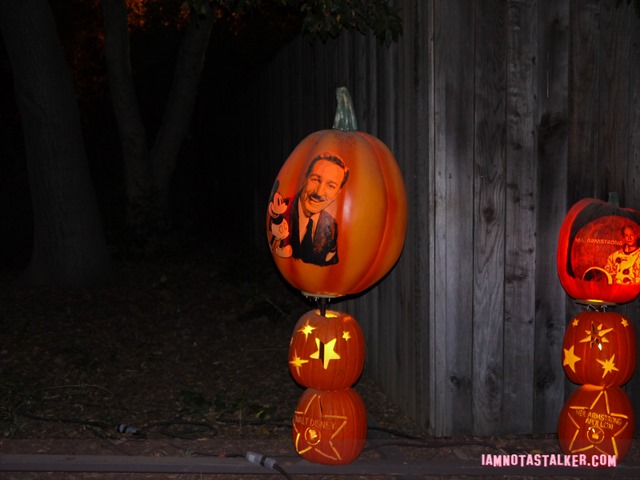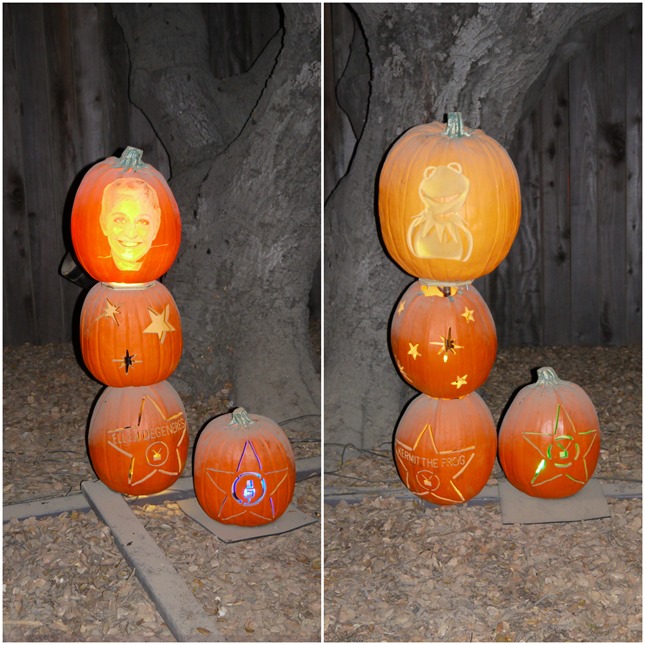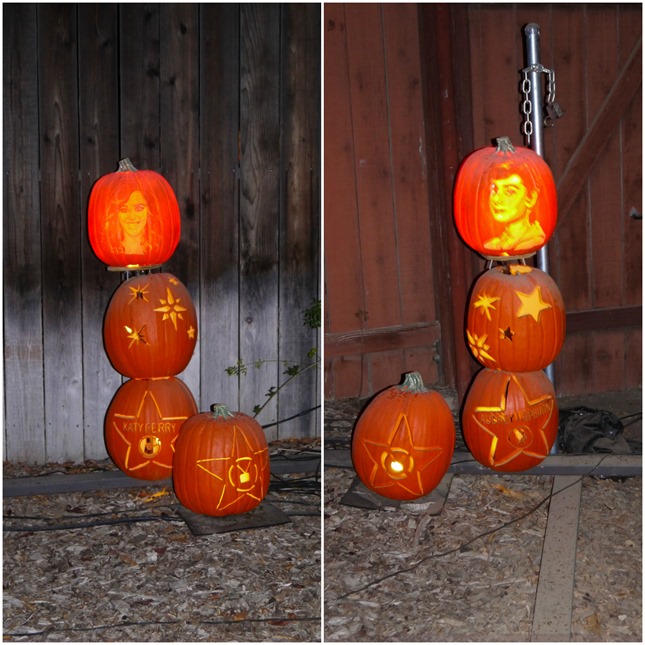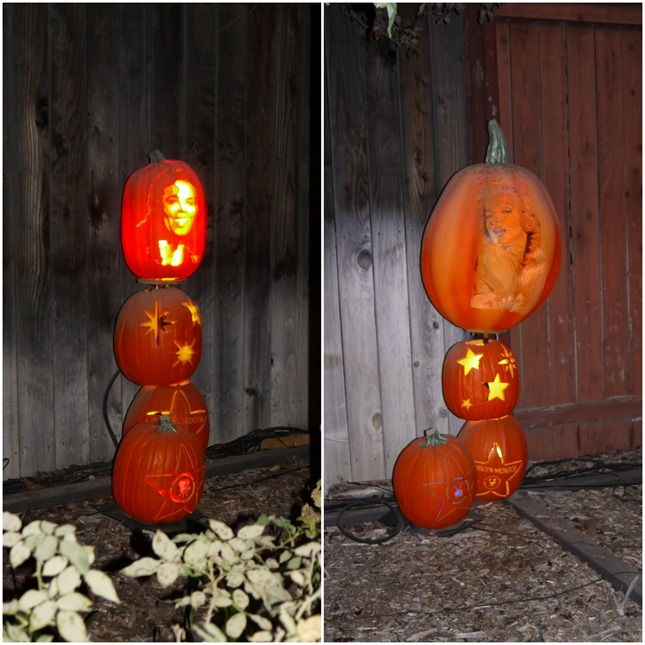 The Hollywood exhibit also had a special Kardashian section – or "Karvedashian" section, as the guides were calling it.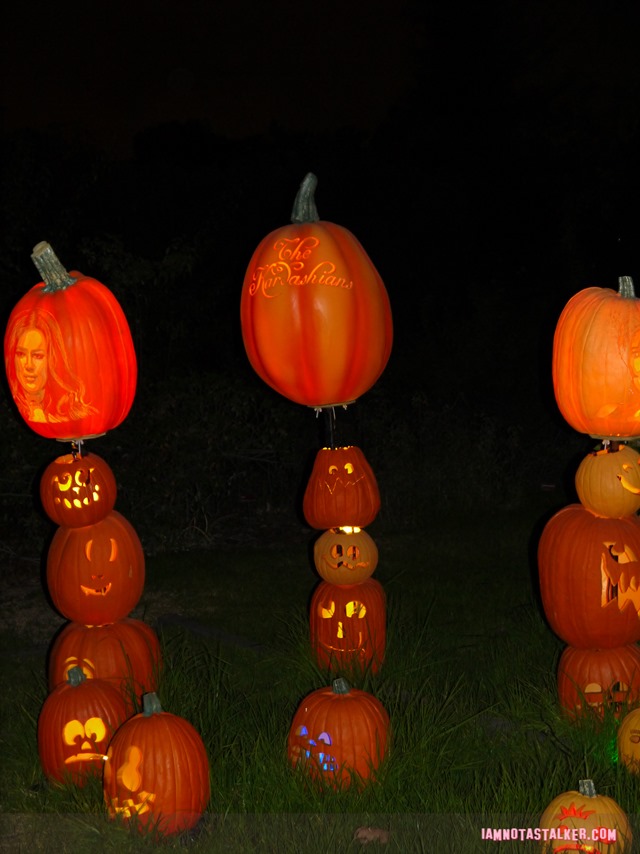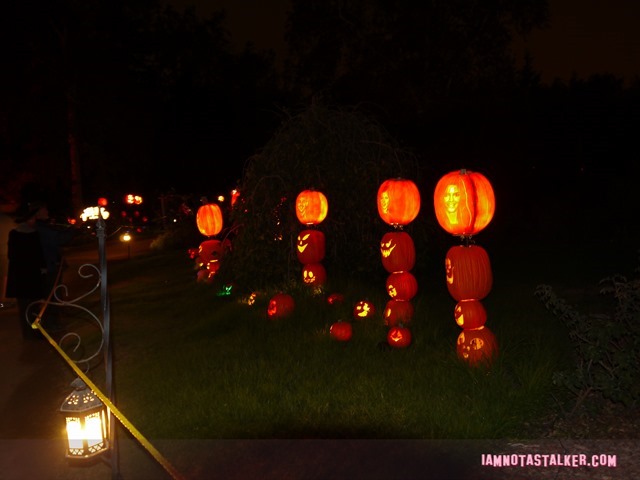 Interestingly, while the display did include a Kayne West jack o'lantern, Bruce Jenner was mysteriously missing.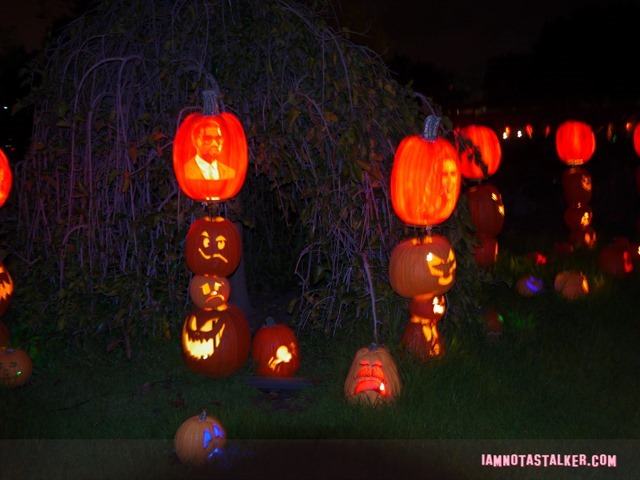 I was especially enamored with the tree pictured below.  What I wouldn't give to have a tree like that in my yard that I could decorate with hundreds of lit jack o'lanterns each Halloween!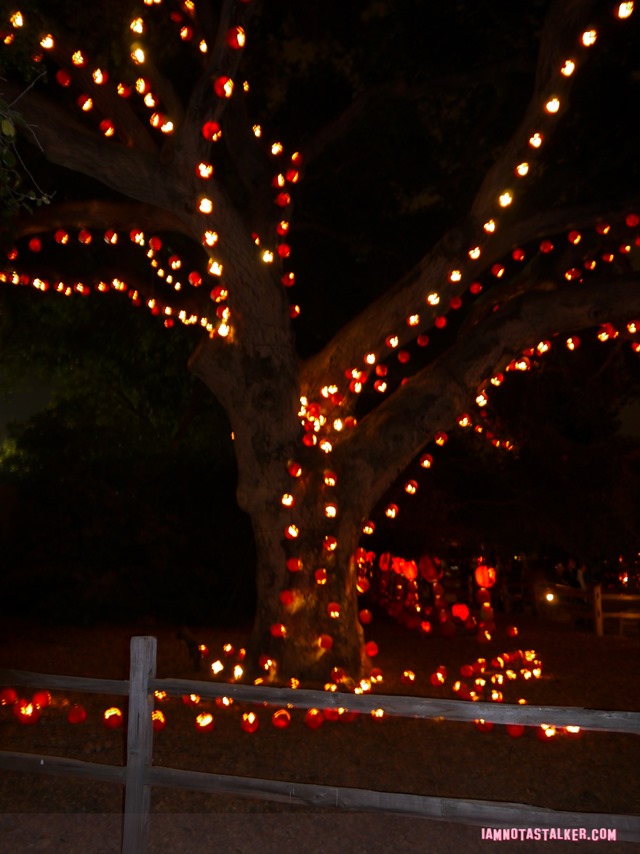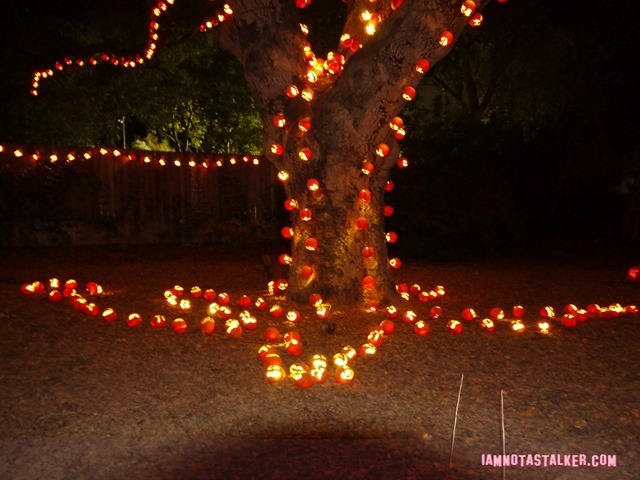 We had a fabulous time at RISE of the Jack O'Lanterns and I honestly cannot more highly recommend a visit there come next October.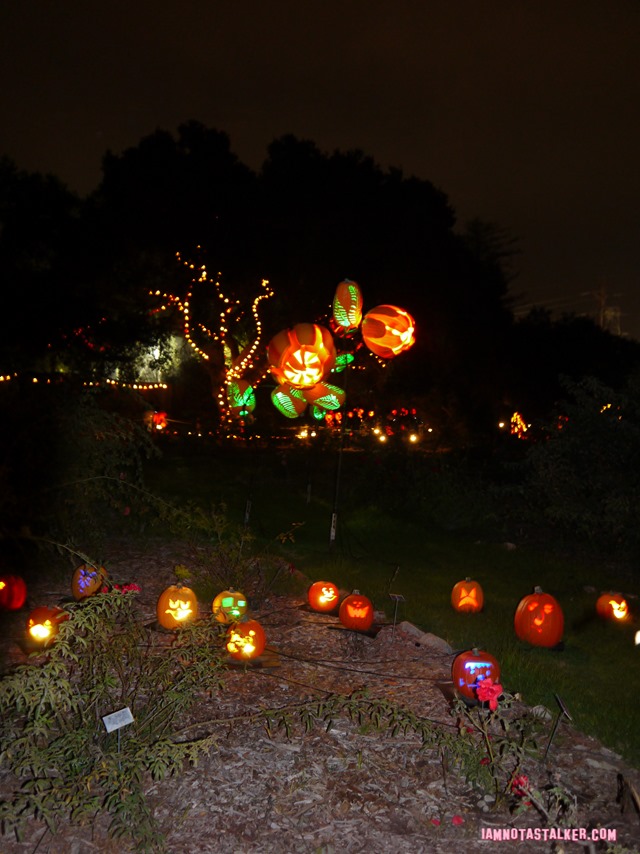 For more stalking fun, follow me on Facebook, Twitter, Instagram and Los Angeles magazine online.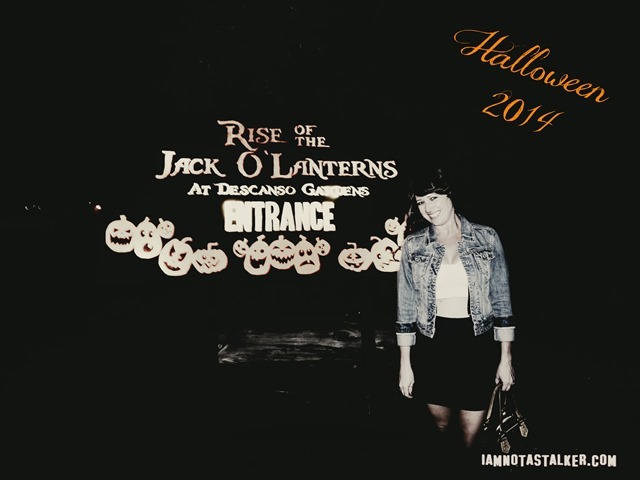 Until next time, Happy Stalking! 

Stalk It: RISE of the Jack O'Lanterns is held during the month of October at Descanso Gardens, which is located at 1418 Descanso Drive in La Cañada Flintridge.  You can find out more information about the event here.
84971