Henry's House from "Selfie"
Nov 19th, 2014 | By
Lindsay
| Category:
TV Locations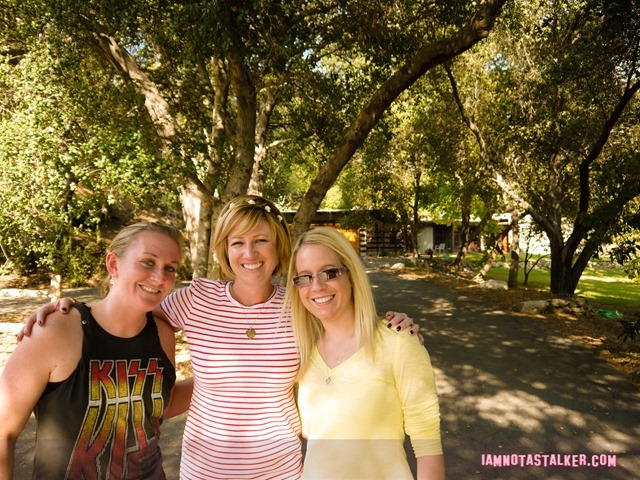 I was saddened to learn recently that both Selfie and A to Z – two of my favorite new shows of the fall season – had been cancelled.  If How to Get Away with Murder winds up on the chopping block next, the networks will be receiving a very strongly worded letter from me!  While Selfie is (or should I say "was"?) both hilariously written and fabulously acted, it is the architectural house where Henry Higgs (John Cho) lives on the series that has me most obsessed.  So while I was in L.A. last week (before I learned that the show had been canceled) with my good friends Lavonna, Kim, Melissa and Maria (that's Melissa and Maria pictured above) who were visiting from Ohio, we headed out to Altadena to see the pad in person.
Henry's sprawling post-and-beam-style house is featured regularly on Selfie.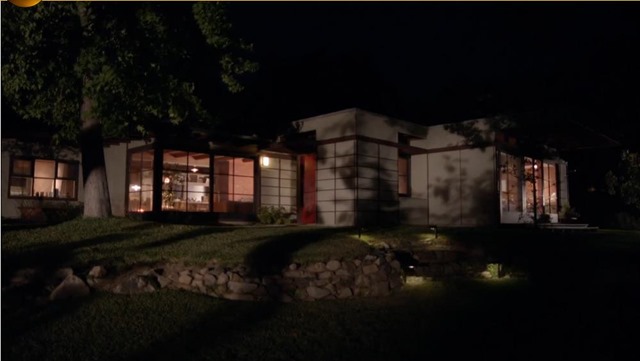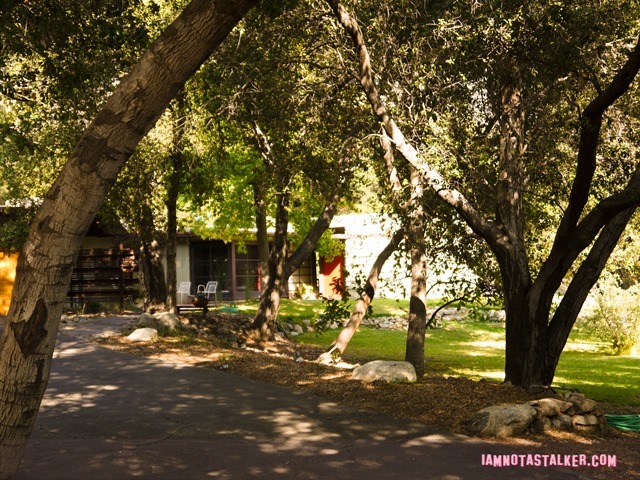 The residence looks very much the same in person as it does onscreen.  I was shocked to discover while there, though, that the pad sits on a humongous piece of land.  In establishing shots, only a small, tight-angle shot of Henry's home is shown, so I never pictured it to be situated on such a massive lot, which, according to Redfin, measures 1.02 acres.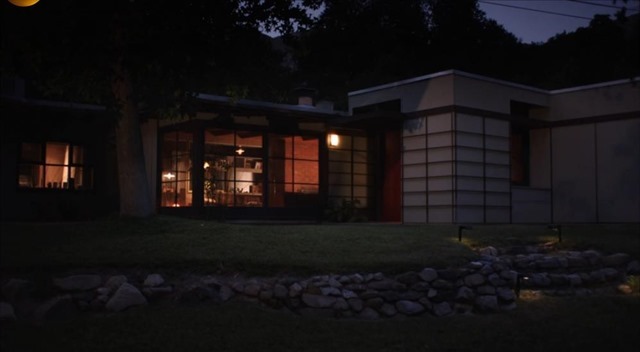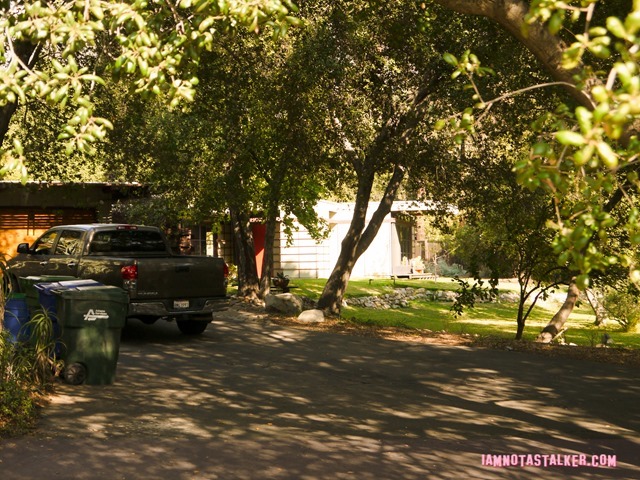 The tranquil property, which is located towards the end of a hilly, winding road, is extremely private and quiet.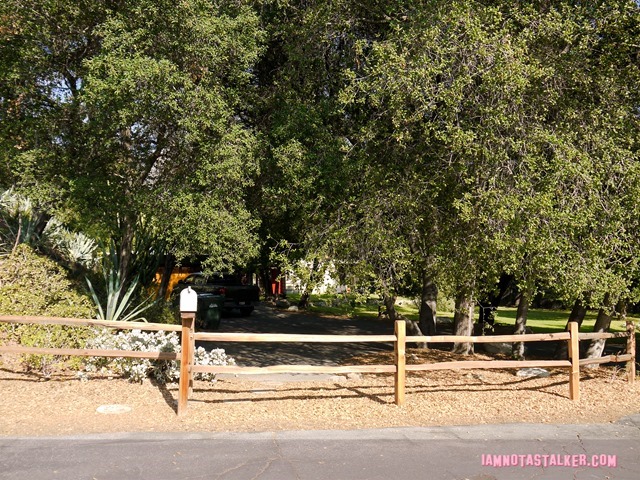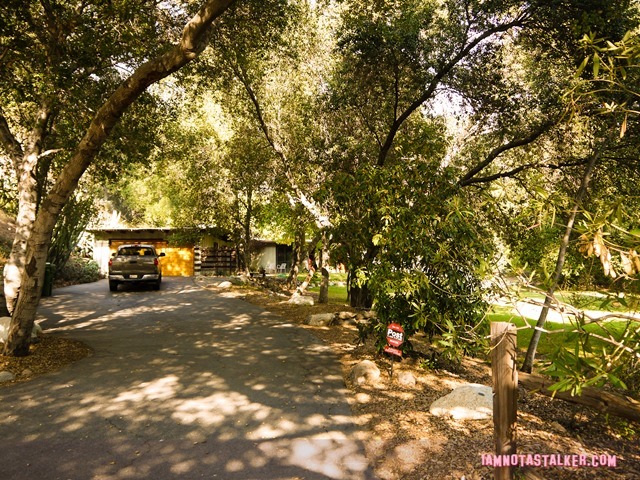 The structure was originally built in 1949 by architect Robert F. Gordon.  The entryway and living area were then remodeled in 1975 by Tim Andersen and in 2004 the husband-and-wife team of Fung + Blatt converted the home's detached poolside stables into a guest retreat with a bedroom, kitchenette and bath.  You can check out some photographs of the guest house remodel here.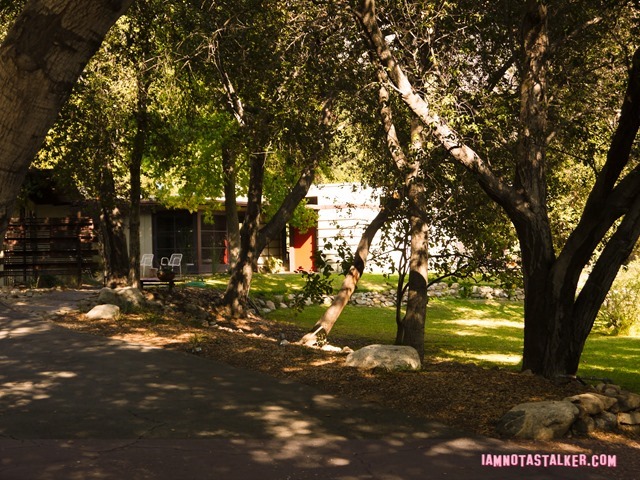 In real life, the one-story residence boasts three bedrooms, three baths and 1,844 square feet of living space.  Over the years, the stunning property has been featured in Sunset, Los Angeles and Atomic Ranch magazines.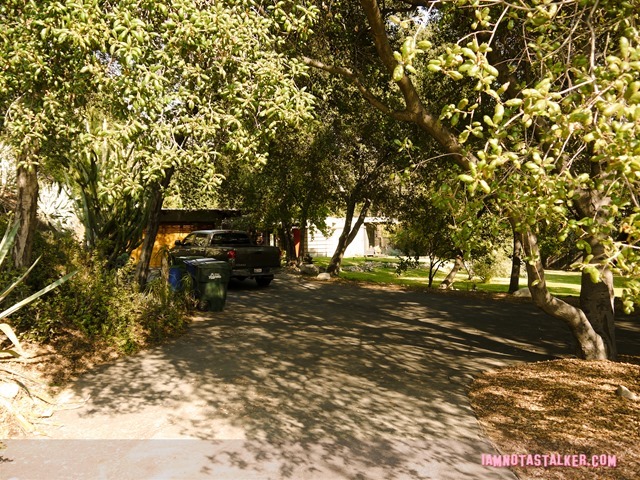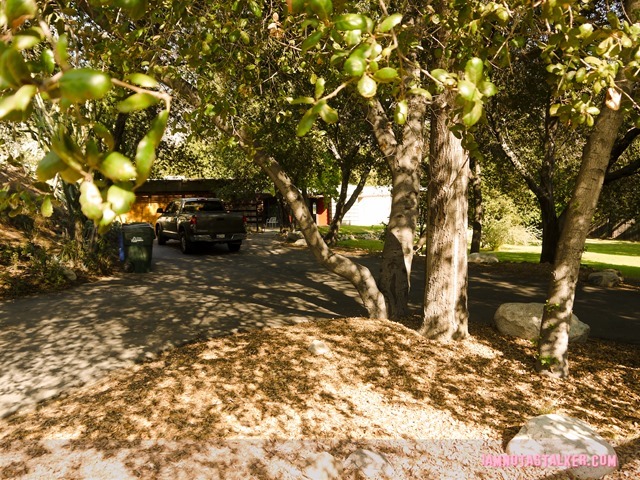 I am fairly certain that the interior of Henry's home is a mix of both the Altadena dwelling's actual interior (which you can see photographs of here and here – LOVE the living room's built-in couch and shelving) and a set located at Warner Bros. Studios in Burbank where Selfie is lensed.  I believe the room pictured below, which is the area of the house shown most often on the series, is a set.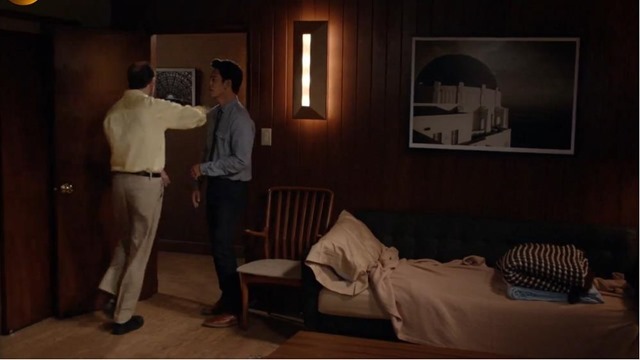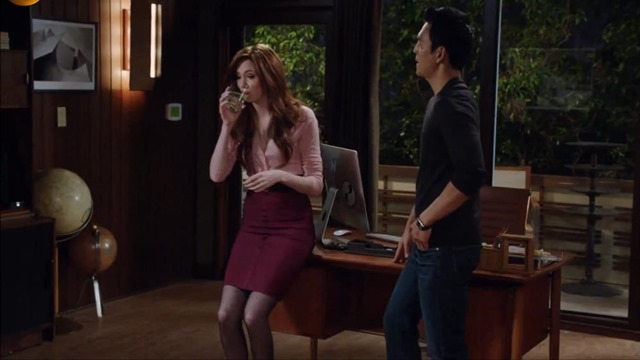 But I think that the other sections of the house that appear onscreen are those of the real life residence.  Henry's kitchen, which is pictured in the screen captures below, is an exact match to the home's actual kitchen, which you can see in this photograph.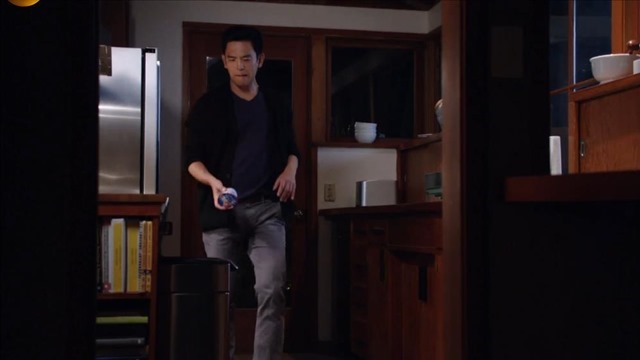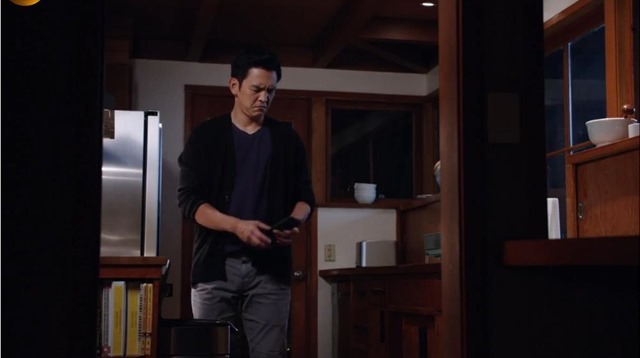 On a side-note – I will be on The Bill Feingold Show Featuring Kevin Holmes once again this morning at 8 a.m. PST.  You can listen in here.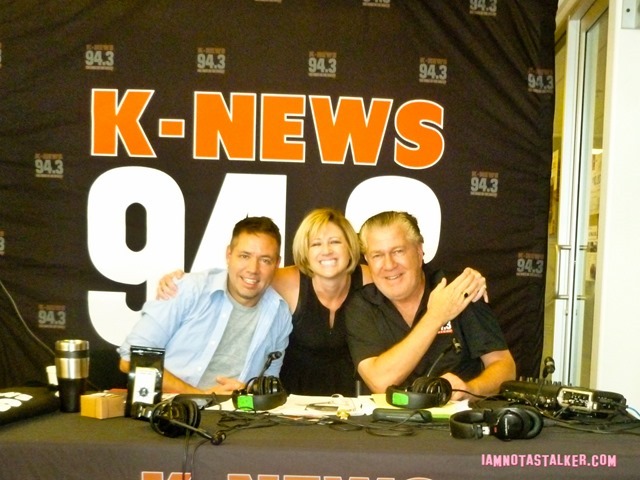 For more stalking fun, follow me on Facebook, Twitter, Instagram and Los Angeles magazine online.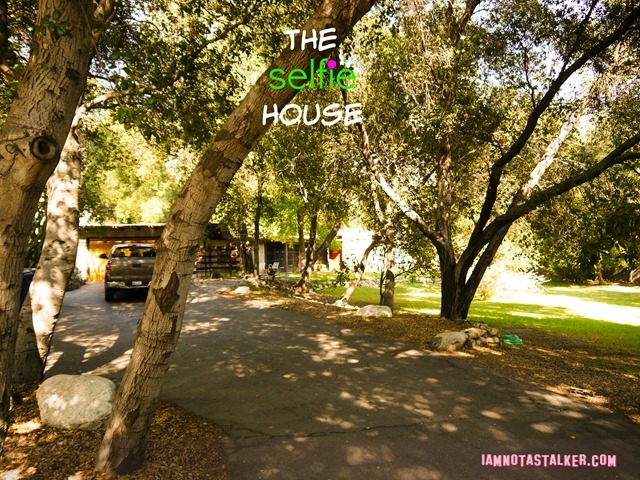 Until next time, Happy Stalking! 

Stalk It: Henry's house from Selfie is located at 3705 Alzada Drive in Altadena.
85332