Nat King Cole's Former House
Dec 17th, 2014 | By
Lindsay
| Category:
Celebrity Homes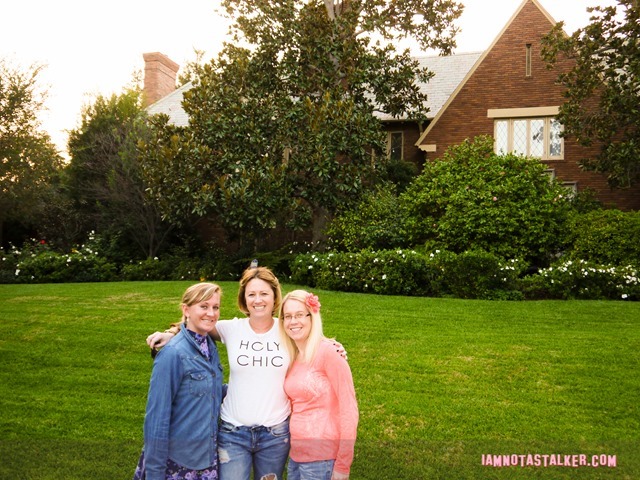 My good friend Lavonna is all about Christmas.  So when she came out to SoCal for a visit, along with Kim, Melissa and Maria, last month, she had a few suggestions of holiday-themed locations for me to stalk.  One of the locales was the former Hancock Park home of Nat King Cole, the African American crooner who was the very first artist to record Bob Wells and Mel Tormé's immensely popular carol "The Christmas Song" in 1946.   So we ran right over to stalk the place on the ladies' last day in L.A.
Cole and his wife, Maria, purchased the sprawling 6,831-square-foot home in 1948.  Reports vary as to what the couple paid for the property – some say $65,000, others say $75,000, and still others claim $85,000.  Whatever the case, the Coles' new neighbors were not happy about the sale.  The Hancock Park Property Owners Association even stepped in, at one point offering Nat $25,000 plus the purchase price of the residence to walk away from the deal.  Nat declined, causing one homeowner to approach the singer and inform him that he didn't want "undesirables" living in the area.  Cole responded, "Neither do I.  If I see any, I'll let you know."  Despite the opposition, Maria and Nat and their adopted daughter, Carole, moved into the Tudor-style residence on August 13th.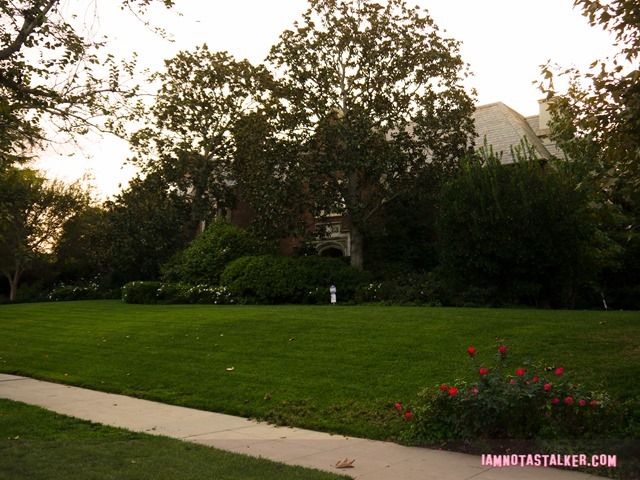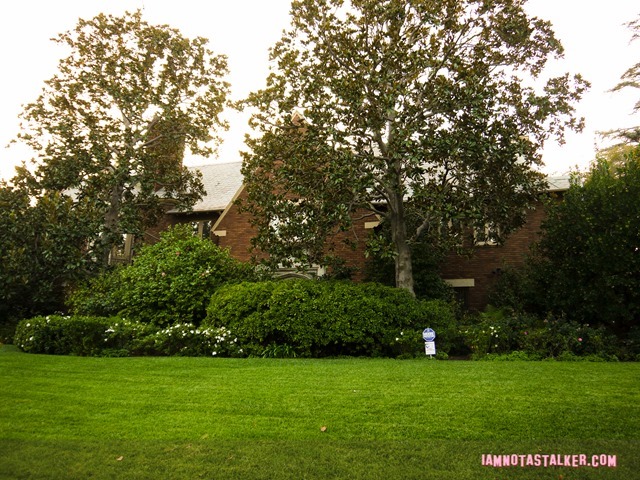 The massive 1924 property, which sits on a 0.7-acre corner plot of land, boasts five bedrooms, five baths, maids' quarters, a library with a fireplace, a master suite with a fireplace, a tennis court, a guest house, a pool house, a pool and two patios.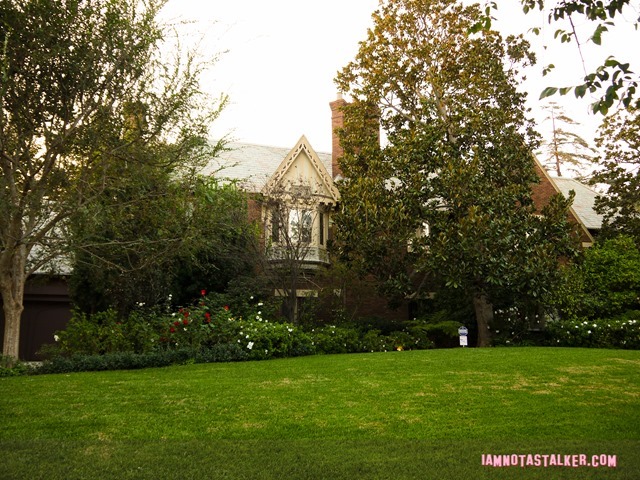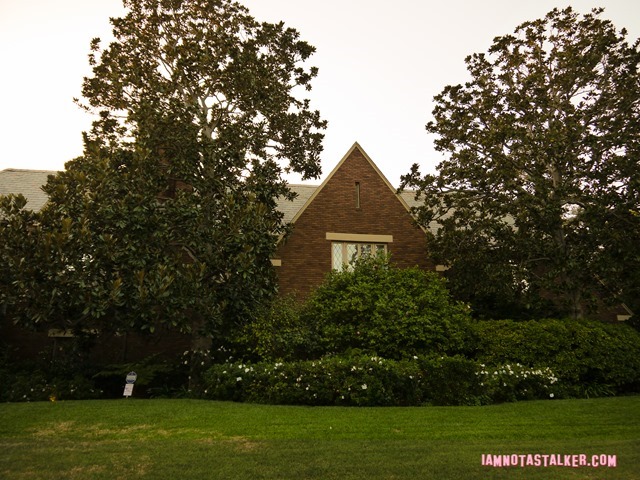 In a May 2014 interview with The Wall Street Journal, Nat and Maria's second oldest daughter, singer Natalie Cole, recounts growing up in the home as an idyllic experience.  The holidays were an especially magical time.  She says, "Christmas was a big holiday in our house.  My dad was always home for the holiday and would have the fireplace going and music playing.  We had a huge tree on the front lawn that must have been 40 feet tall.  We'd decorate it and the lawn with lights and a Santa Claus that waved, and reindeer that rocked back and forth to simulate running."  You can see a photo of the Coles in front of the dwelling during the time that they lived there here.  Today, much more foliage surrounds the property.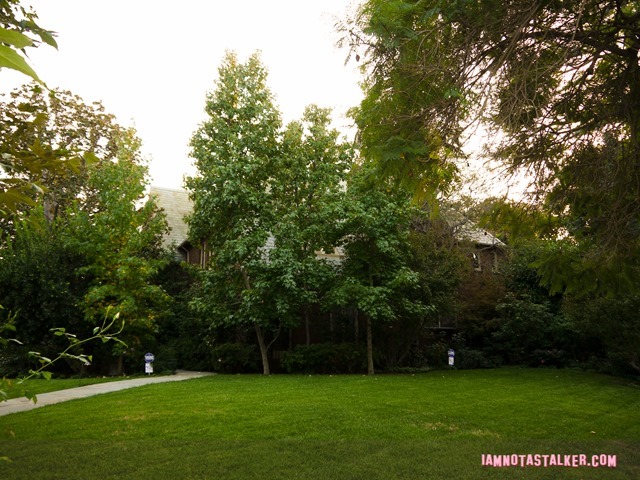 In 1951, federal agents seized the home from Nat for non-payment of $146,000 in back income taxes.  He quickly paid the amount owed and reclaimed the property.  The singer passed away in 1965, and Maria continued to live at the residence until 1972, at which time she sold it to a family friend and moved to the east coast.  Of the home's sale, Natalie says, "My sister and I were so upset.  It was all we had left of our childhood and our dad.  From time to time, I drive past the house today, but I've never stopped to surprise the owners with, 'Hi, sorry to bother you.  I used to live here.'  Seeing it is so bittersweet.  From what I can tell, it's still a beautiful home.  Only black families have lived there since we left, and all have taken wonderful care of it.  I would love to buy it someday.  I'm curious to know what it's even worth at this point."  Well, Natalie, here you go – according to Zillow, the pad is currently valued at a whopping $5,228,372!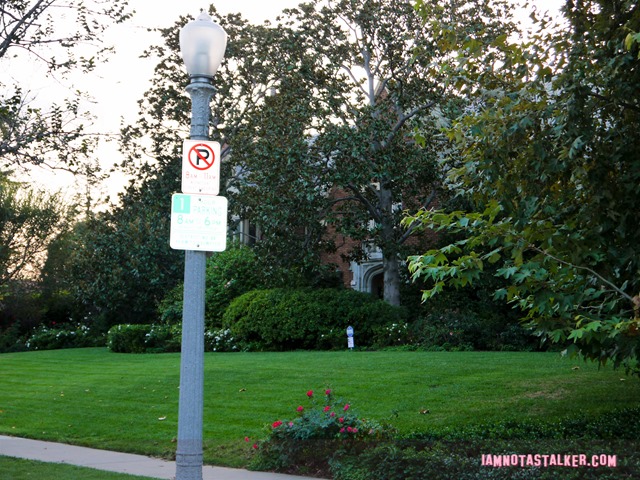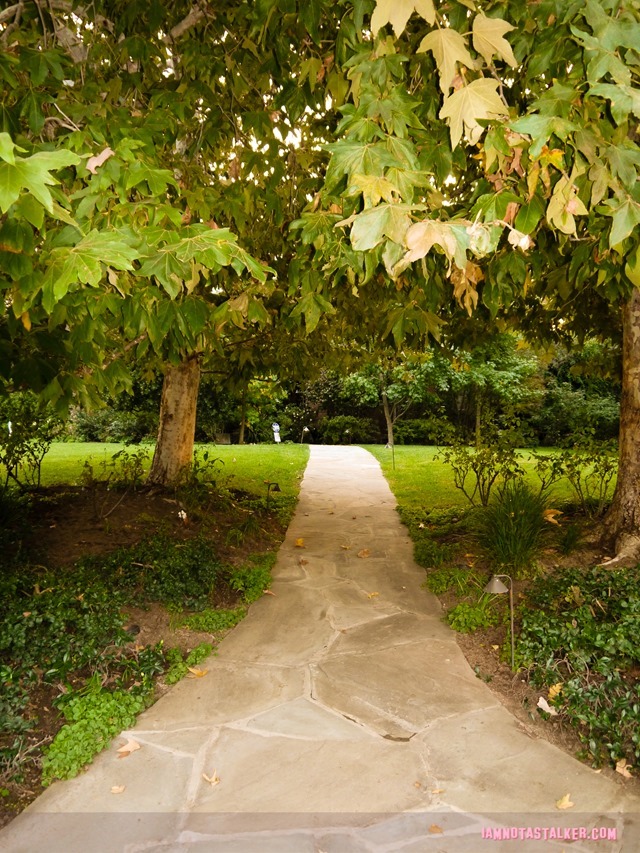 You can watch a video of Nat King Cole singing "The Christmas Song" by clicking below.  An interesting bit of holiday trivia for you – apparently Bob Wells and Mel Tormé had not set out to write a classic carol when penning "The Christmas Song."  Instead, during one particularly hot day in the summer of 1944, the two were simply trying to keep cool by jotting down terms having to do with cold weather.  Forty-five minutes later and one of the most popular Christmas songs in history was born, boasting those classic lyrics we all know and love like "Jack Frost nipping at your nose."
For more stalking fun, follow me on Facebook, Twitter, Instagram and Los Angeles magazine online.
Big THANK YOU to my good friend Lavonna for telling me about this location and suggesting that I blog it!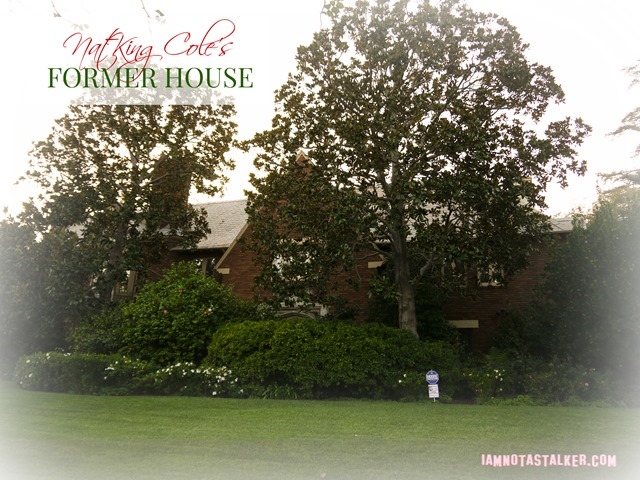 Until next time, Happy Stalking! 
Stalk It: Nat King Cole's former house is located at 401 South Muirfield Road in Hancock Park.
85792