Hotel Angeleno from "Heat"
Mar 2nd, 2015 | By
Lindsay
| Category:
Movie Locations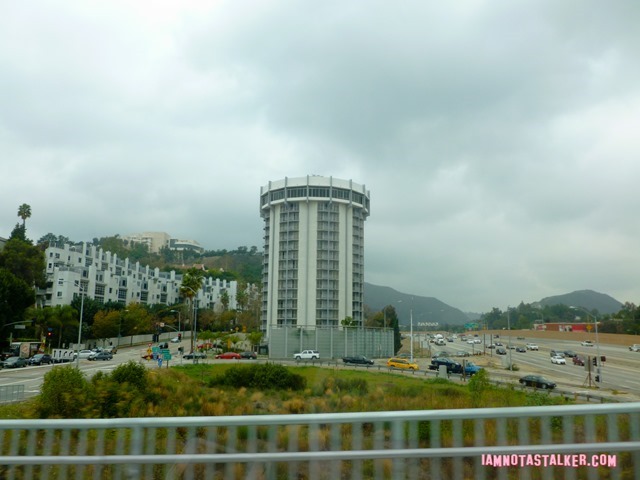 The Grim Cheaper and I travel back and forth to L.A. so often that sometimes I feel like I live in a hotel – which is not a bad thing, I ADORE hotels.  One that we checked into recently that I absolutely loved was the Hotel Angeleno.  Not only is the place's architecture unique, vibe spectacularly retro and views breathtaking, but it is also a filming location!  I mean, come on now!  What's not to love?
Hotel Angeleno was originally constructed in 1970 as the Holiday Inn Brentwood/Bel-Air.  Its cylindrically-shaped configuration was a popular one for the hotel chain.  The first of its kind was designed by architect Leonard Lundgren and still stands overlooking Lady Bird Lake in Austin, Texas.  Lundgren went on to design several similarly shaped structures for the Holiday Inn company, including the Brentwood/Bel-Air outpost.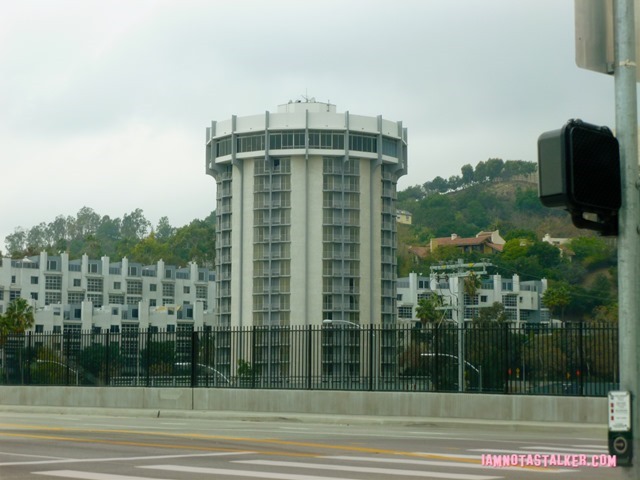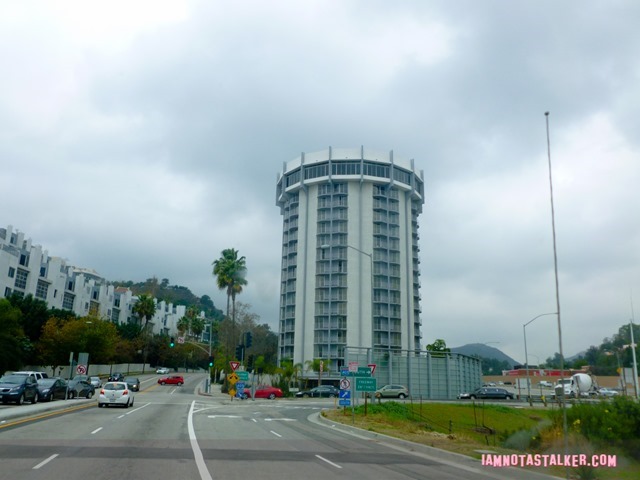 During its tenure as a Holiday Inn, the property offered mid-level lodging.  In April 2005, it was taken over by the Joie de Vivre hospitality company and a massive renovation process was started.  The site re-opened in February 2006 as the much more upscale Hotel Angeleno.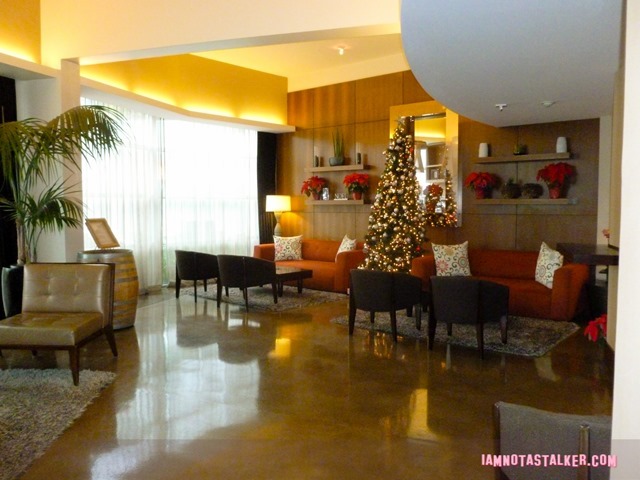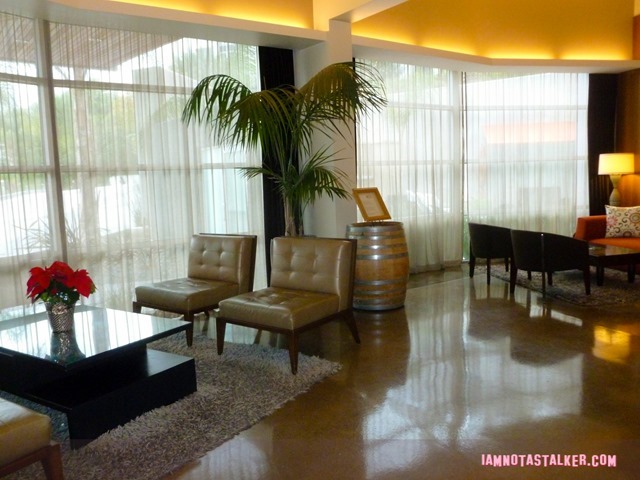 Thankfully though, its unique exterior was left largely untouched.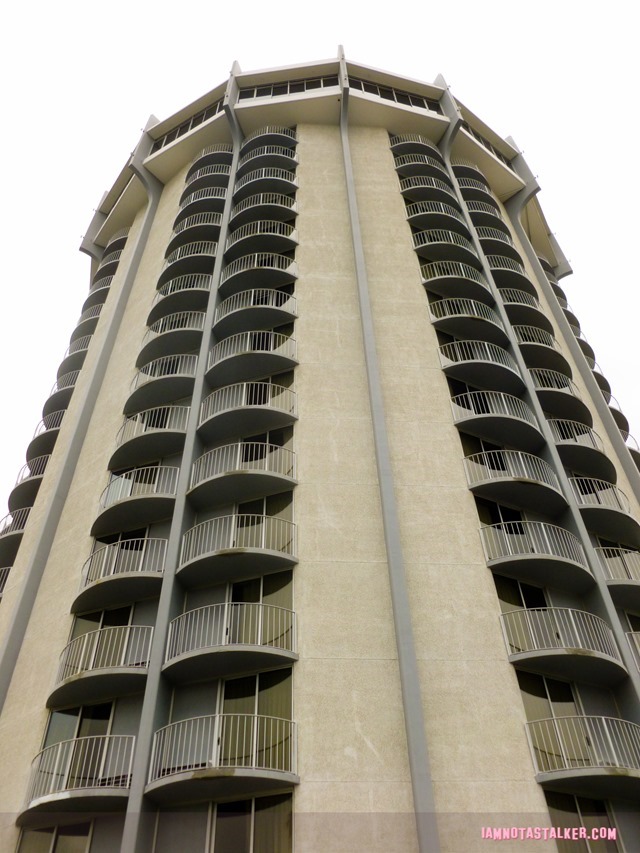 The 17-story structure sits above the Interstate 405, just north of the Sunset Boulevard exit.  Each room features a private balcony (as well as complimentary parking and free Wi-Fi), most of which offer amazing views.  Our room boasted views of the freeway and it was fascinating to watch traffic start accumulating on the northbound side at around 2 p.m. and remain at a standstill until well past 10.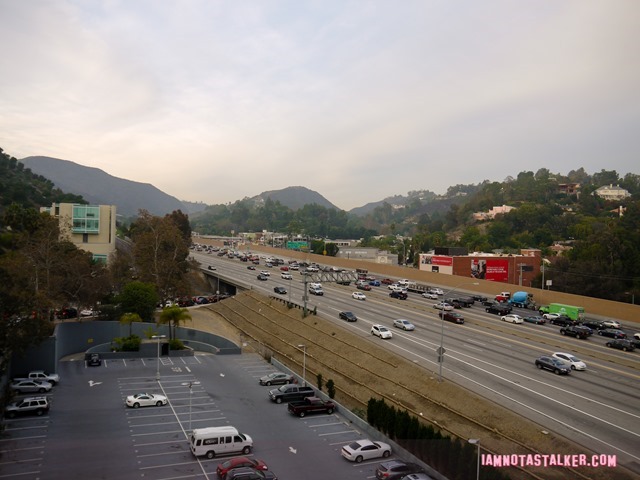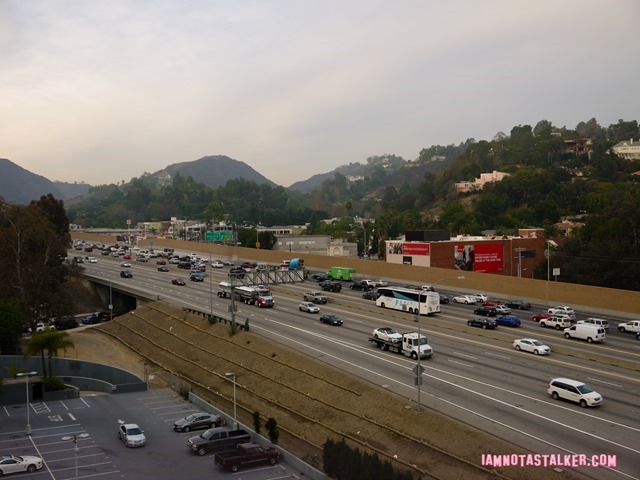 Our room also had a spectacular view of the Getty Center.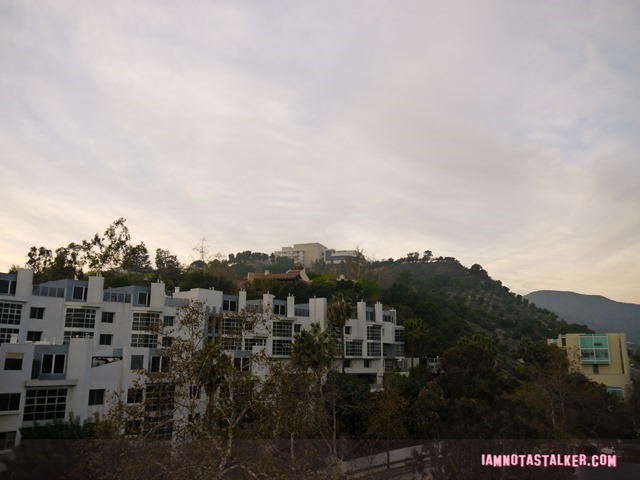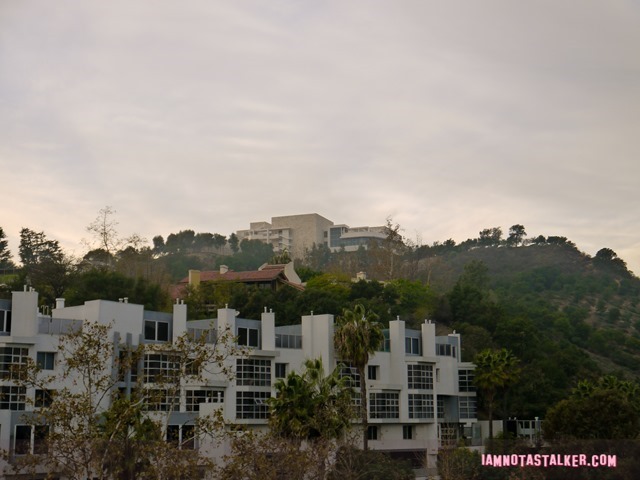 Not to mention a vertigo-inducing view of the street below.  The GC is not a fan of heights and he couldn't even bring himself to step out onto the balcony.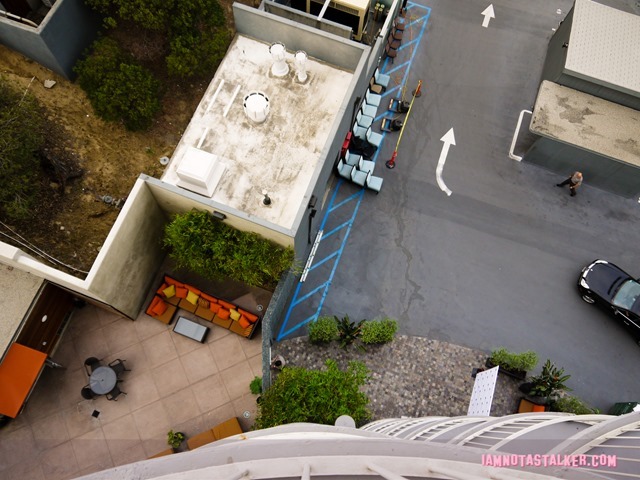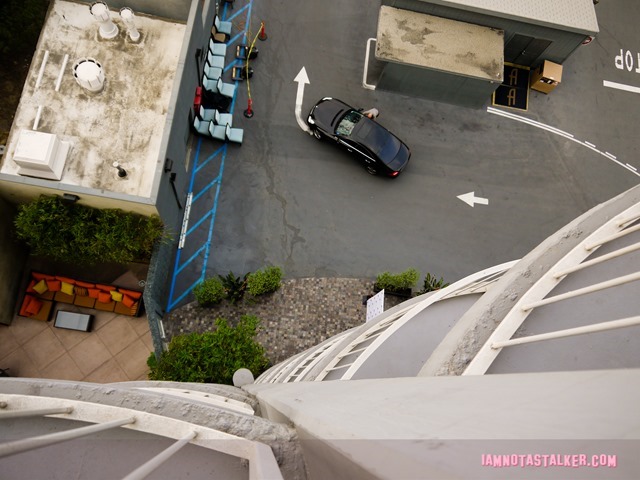 Occupying the top floor of the Angeleno is the circularly-shaped restaurant West.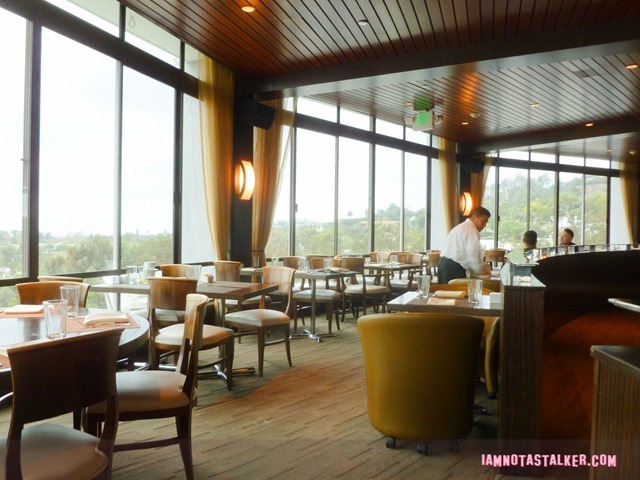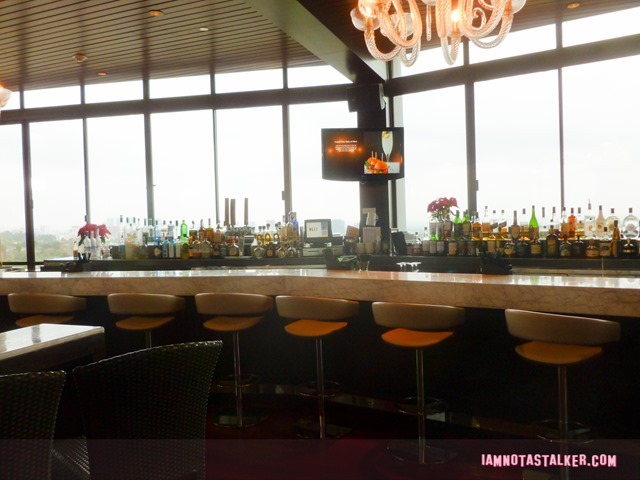 We had the pleasure of dining at West while staying at the hotel and not only is the food spectacular, but the views are simply uh-ma-zing.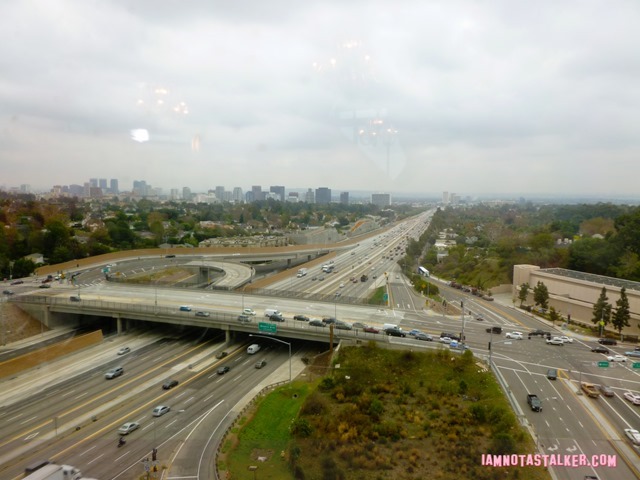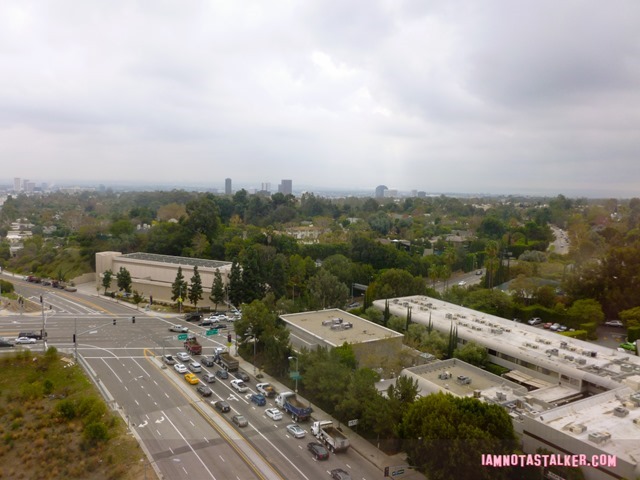 The Holiday Inn Brentwood/Bel-Air was most notably featured in the 1995 action classic Heat, as the spot where Lt. Vincent Hanna (Al Pacino) moved upon leaving his wife.  Very little of the hotel can actually be seen in the movie, though.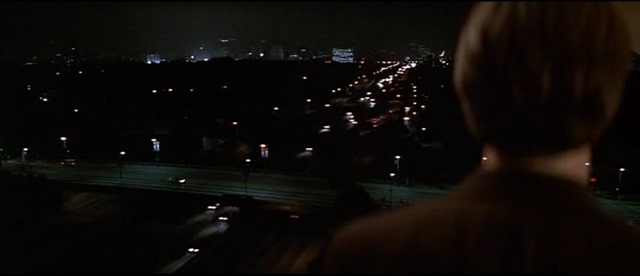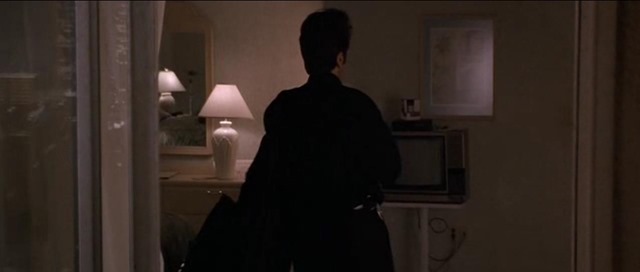 In the Season 1 episode of Starsky and Hutch titled "Death Ride," which aired in 1975, Det. Ken 'Hutch' Hutchinson (David Soul) and Det. Dave Starsky (Paul Michael Glaser) stopped by the Holiday Inn to pick up a witness named Andrew Mello (Jeff Corey).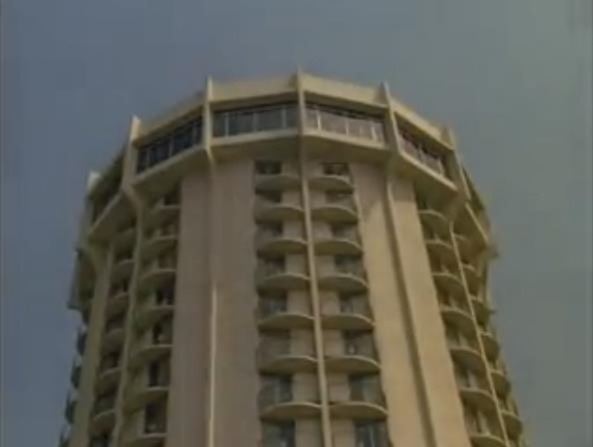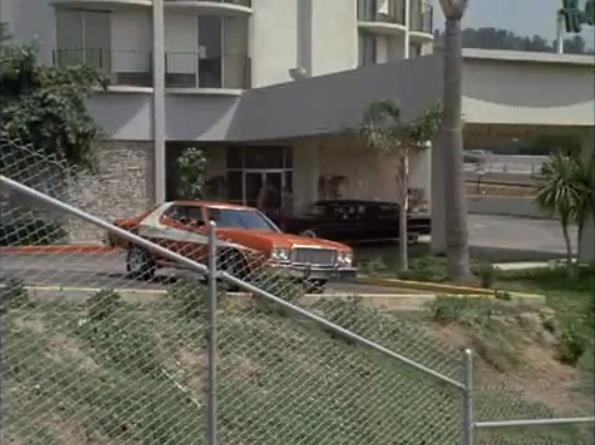 Thanks to the Dear Old Hollywood blog, I learned that the 1976 film Two-Minute Warning opened with a scene of a sniper taking a shot from a balcony at the Holiday Inn Brentwood/Bel-Air.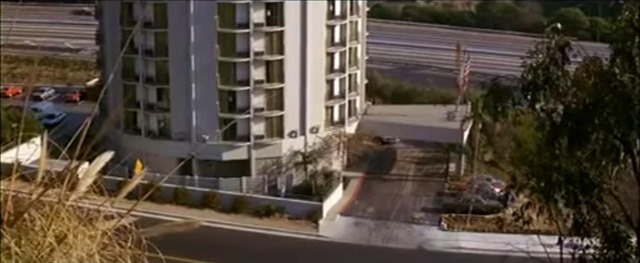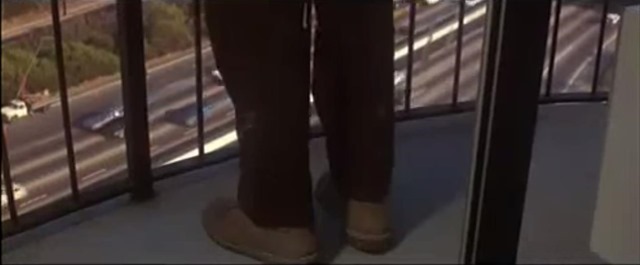 The hotel's interiors were also shown in the movie, including a room;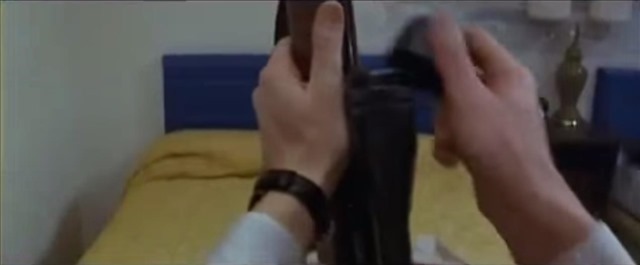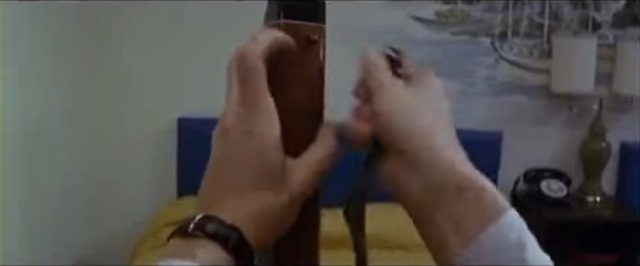 a hallway;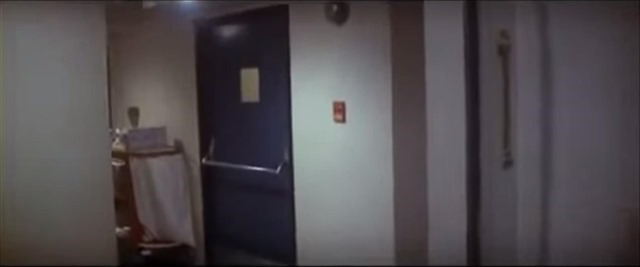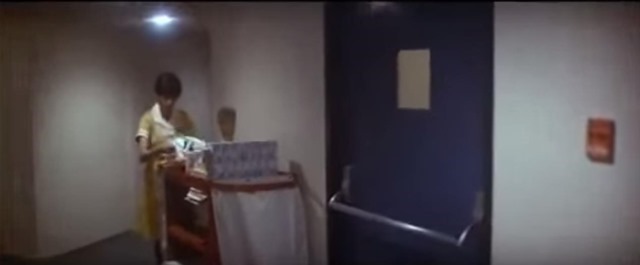 the lobby;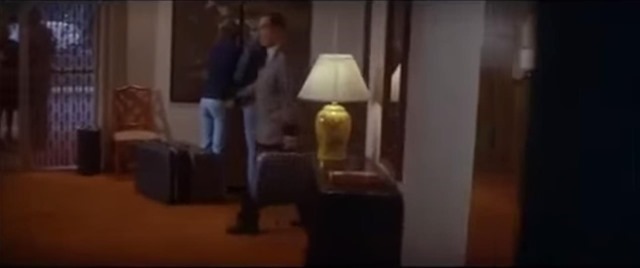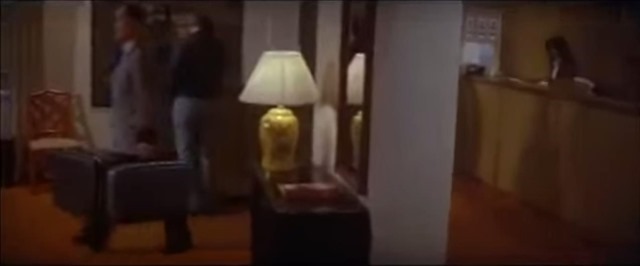 and the front desk.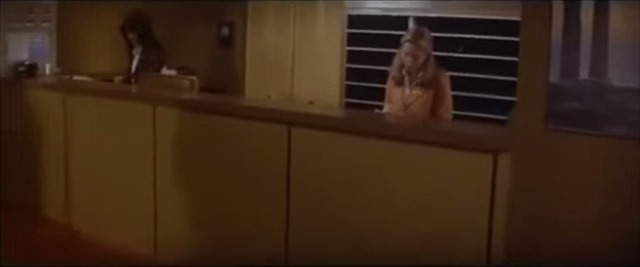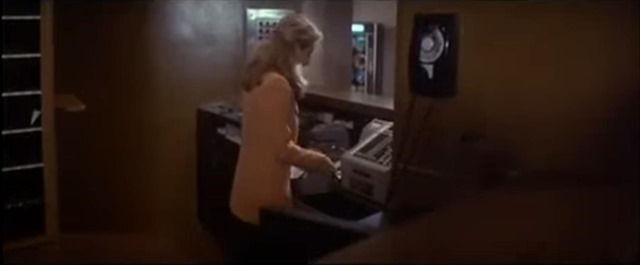 In the 2004 hit Sideways, Miles (Paul Giamatti) drove by the Holiday Inn on his way to pick up Jack (Thomas Hayden Church).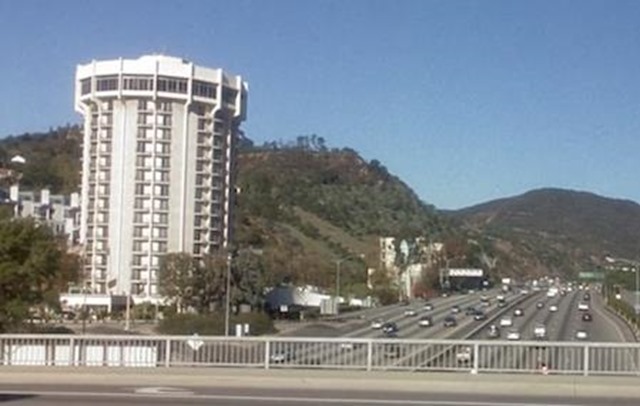 There was even some filming going on when we were staying there!  Just as we were checking out, my mom spotted Justin Jedlica, aka the "Human Ken Doll," filming a segment for a reality show.  So I, of course, just had to ask for a pic.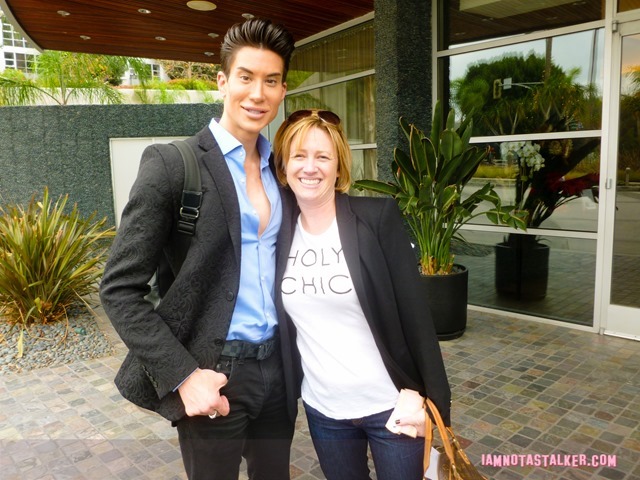 For more stalking fun, follow me on Facebook, Twitter, Instagram and Los Angeles magazine online.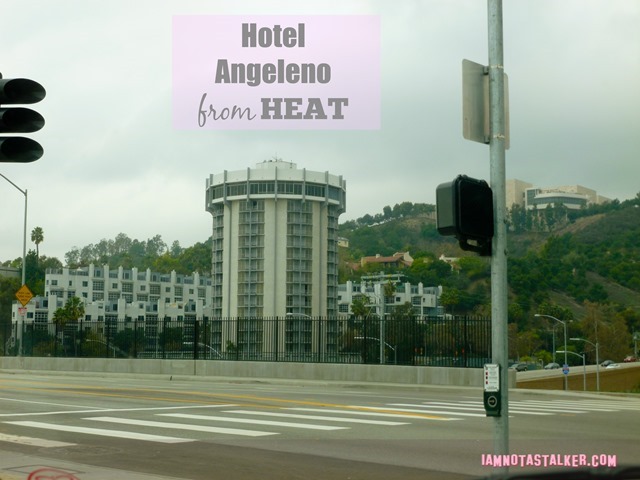 Until next time, Happy Stalking! 

Stalk It: Hotel Angeleno, from Heat, is located at 170 North Church Lane in Brentwood.  You can visit the hotel's official website here.
87664