Hacienda Palomino – Michael Jackson's Former Las Vegas House
Mar 31st, 2015 | By
Lindsay
| Category:
Celebrity Homes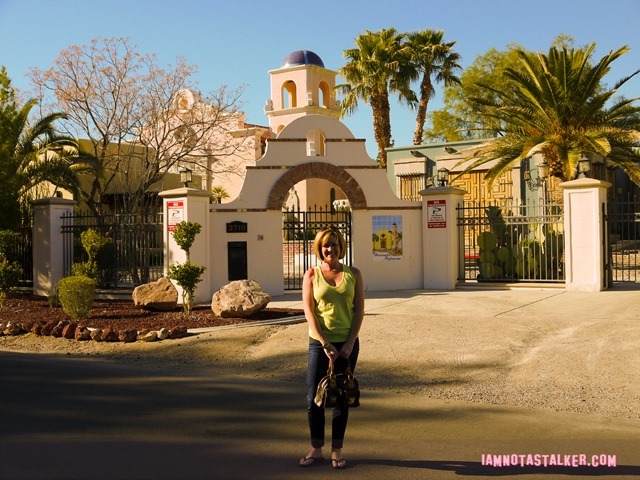 I am not really that into stalking celebrity homes (though I have quite a few of them on my site), the main reason being that typically little else besides a gate can be seen from the road.  There are some exceptions, though.  If there is a star I really like, or if I read about a residence in a book, or if a significant event happened there, or if the look of a place piques my interest, I am most definitely going to want to stalk it.  The latter was the case with an estate that pop star Michael Jackson rented for a brief period time in Las Vegas.  Now everyone knows that I absolutely love me some MJ, but even so, I normally would not be interested in visiting a residence where he only lived for a short stint.  When I saw photographs of Hacienda Palomino a couple of years ago, though, I practically started foaming at the mouth and immediately added the site to my Las Vegas To-Stalk list.  In person, it did not disappoint!
Shortly before Christmas 2006, Michael and his children left Ireland and returned to the U.S.  The pop star had been living abroad since 2005 in an effort to escape the constant media attention that surrounded him following his child molestation trial.  Jackson was in need of money, though, and when an opportunity arose to headline a Las Vegas show thanks to his friend, local businessman Jack Wishna, he flew back to America to start the endeavor.  The show ultimately fell through due to MJ's erratic behavior, but the singer wound up living in Sin City through 2008.  He leased two houses during his stay.  The first was at 2785 South Monte Cristo Way in the Spring Valley neighborhood and the second was at 2710 Palomino Lane in the Pinto Palomino area.  According to this Las Vegas Review-Journal article, Jackson leased the Palomino house from 2007 until his death in 2009, though he had moved to L.A. by late 2008.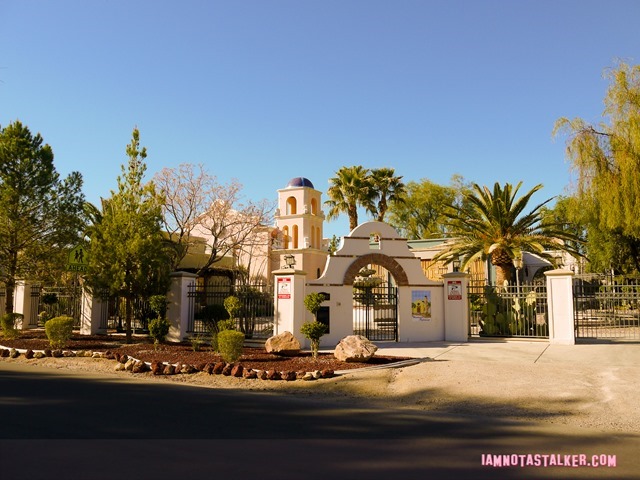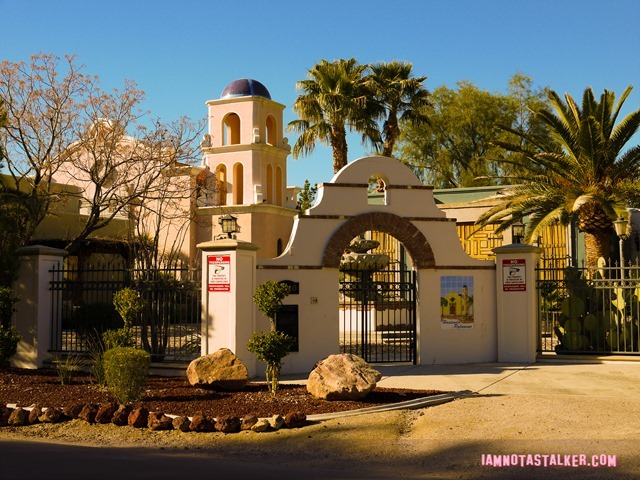 The sprawling 24,276-square-foot Hacienda Palomino compound is situated on 1.7 acres and boasts 7 bedrooms, 12 baths, an art gallery, a 7,394-square-foot chapel with seating for 74 guests, a grand salon, a cigar bar, an enclosed courtyard large enough to accommodate 300 people, a recording studio, parking for up to 50 cars, elevators, 3 kitchens, a conference room with seating for 60, and a 3,900-square-foot guest house with an underground tunnel leading to main residence.  During his tenure at the property, Jackson and his three children lived in the guest house.  MJ also housed his vast art collection, which was insured for $600 million, in the estate's subterranean vault.  You can see some photographs of the uh-ma-zing property here.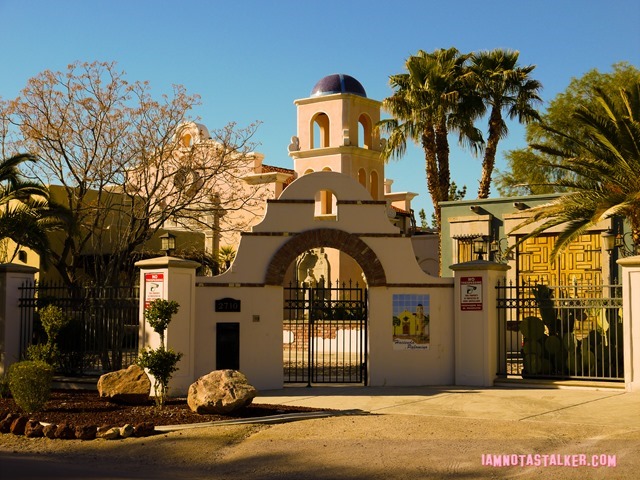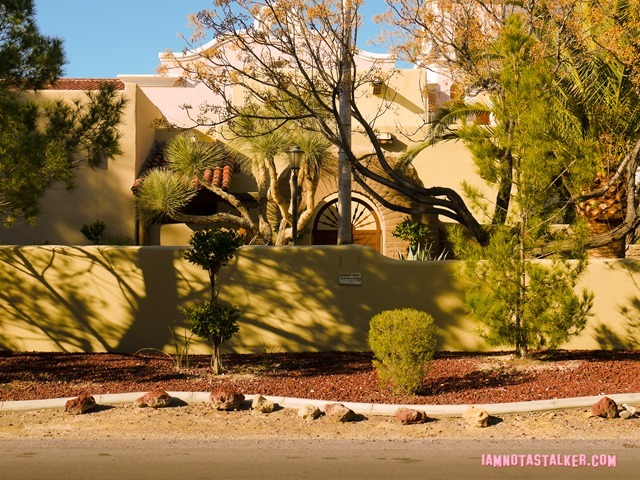 Hacienda Palomino was originally constructed in 1952 and, at the time, consisted of a small Spanish-style residence.  The property was then redesigned and expanded into the massive compound that it is today by an eccentric theatre developer named Horst Schmidt in the '90s.  When Schmidt passed away in 2004, Aner Iglesias, the honorary consular of El Salvador, purchased it.  It was Iglesias who leased the residence to Jackson.  After the King of Pop passed away, the house sat vacant until 2011 at which time Iglesias began renovating the site.  He still owns the manse today, though it has gone on the market four times since Jackson's death.  It is currently used as Aner's second home and as a special events venue.  You can read a more in-depth history of the unique dwelling here.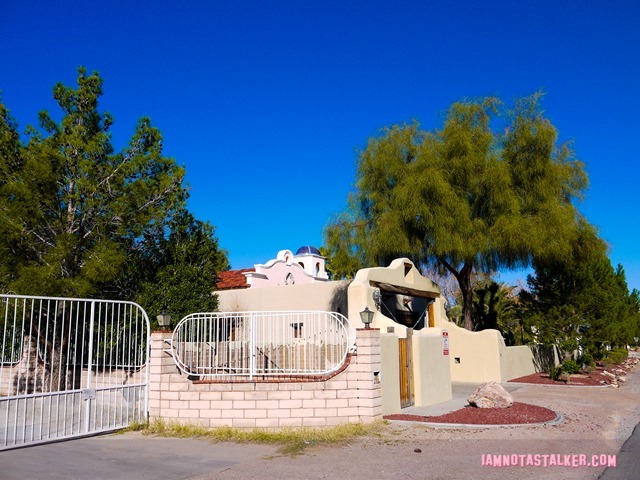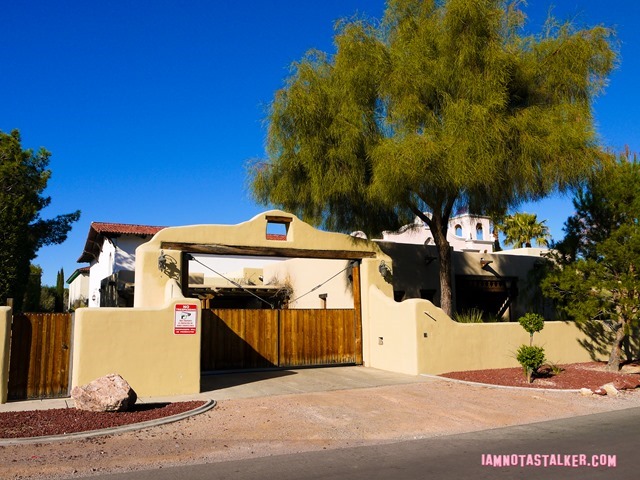 Strange events seemed to follow Michael Jackson around throughout his life and a few happened during his time at Hacienda Palomino.  One occurred on the evening of Elizabeth Taylor's 75th birthday party.  While Jackson was getting ready for the soiree, his brother Randy crashed his Mercedes through the front gate of the home and was almost shot by security.  Randy then demanded to see the singer, claiming that the King of Pop owed him money.  Michael refused, but was so distraught over the event that he bailed on Taylor's birthday party and proceeded to hole up inside of the house for the next three days.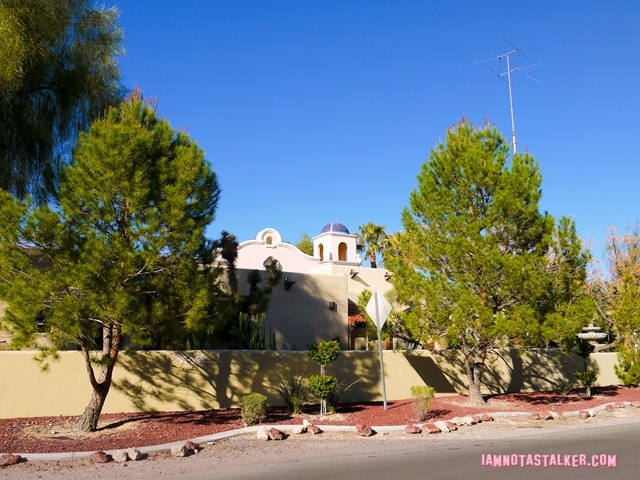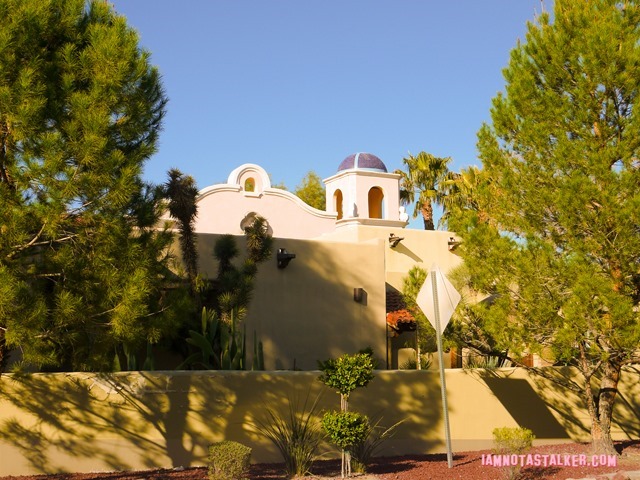 The most bizarre occurrence happened on the two-year anniversary of Jackson's death, though, when Iglesias opened Hacienda Palomino to the public for a special tour.  Apparently, while fans were waiting in line that morning, a random man arrived, opened up the doors to the estate and began leading groups through the residence.  As it turns out, though, he had no authority to do so, nor did he have any sort of affiliation with the home, though he seemed to know quite a bit about it.  He even offered attendees water!  The police were soon called by the property's caretaker and it was learned that the wannabe tour guide had a warrant out for his arrest.  When cops arrived on the scene, he fled, though, and there was an ensuing chase throughout the neighborhood.  It seems that even in death the King of Pop cannot escape the obscure events that surrounded him in life.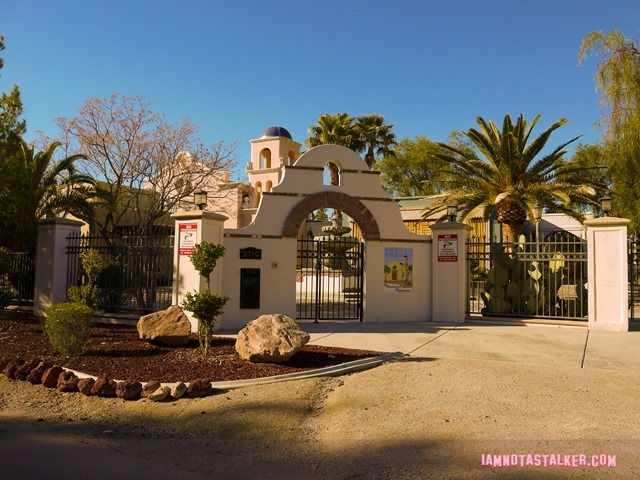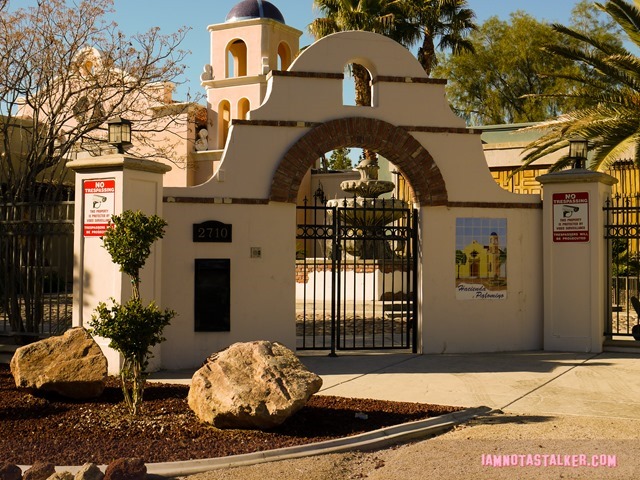 For more stalking fun, follow me on Facebook, Twitter, Instagram and Los Angeles magazine online.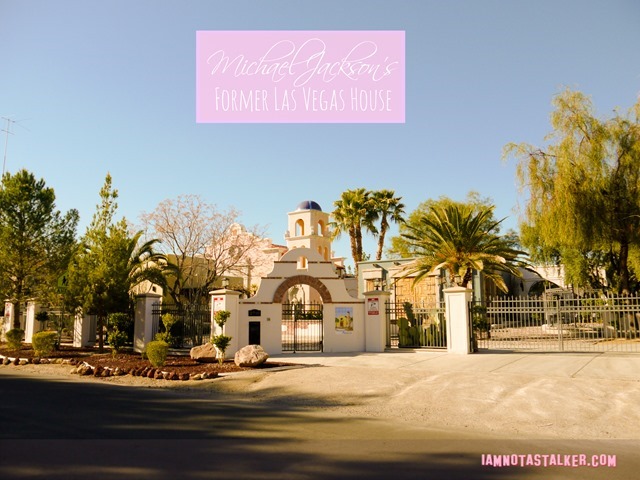 Until next time, Happy Stalking! 

Stalk It: Hacienda Palomino, Michael Jackson's former Las Vegas house, is located at 2710 Palomino Lane in Las Vegas.  You can visit the property's official website here.
88468