Bob Hope Patriotic Hall from "Flashdance"
Sep 15th, 2015 | By
Lindsay
| Category:
Movie Locations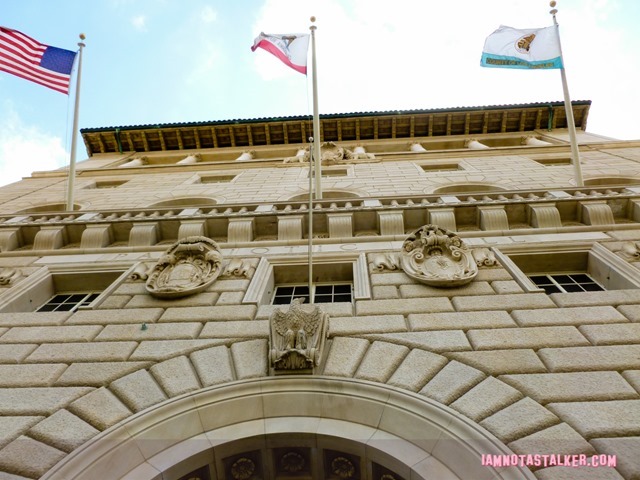 Anyone who has ever driven on the I-10 Freeway east of downtown Los Angeles has most likely noticed the A-line, red-roofed building that towers over the skyline to the south.  That building is Bob Hope Patriotic Hall.  I have passed by it hundreds of times and have always wanted to venture inside.  A couple of weeks ago, while on our way back to the desert, the Grim Cheaper and I finally did.  Though the Bob Hope Patriotic Hall website says that the property is open to the public, that is actually no longer the case.  When the security guard manning the door saw my disappointment upon hearing this news, he took pity on us and allowed us to tour the lobby area.  I am so thankful that he did because the space is nothing short of spectacular.
Construction on the 85,000-square-foot building, which was originally named "Patriotic Hall," began in 1925 and was completed in 1926.  The ten-story Italian Renaissance/Romanesque-style site was designed by the Allied Architects Association and was the tallest building in Los Angeles at the time of its inception.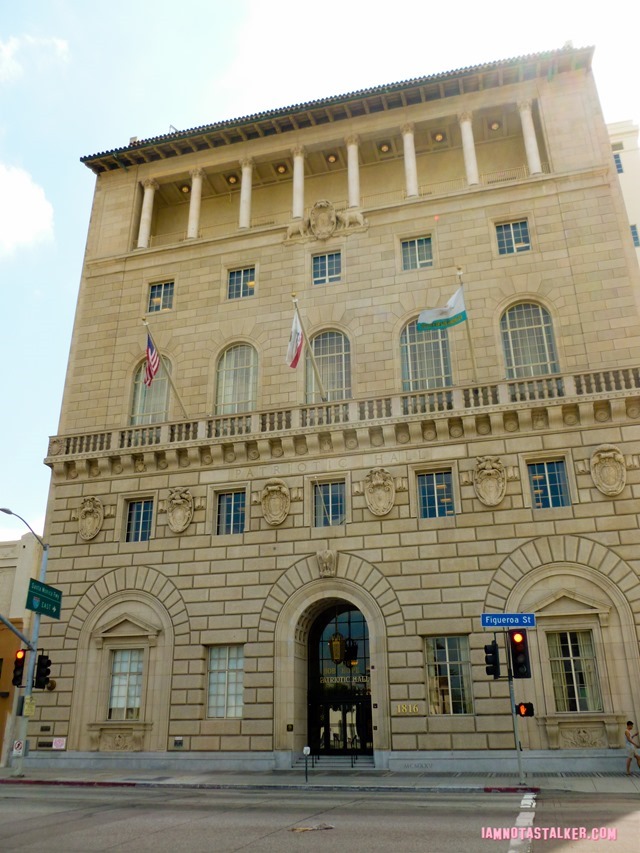 In late 2004, the structure, which is comprised of offices, a gymnasium, locker rooms, dining rooms, meeting spaces, ballrooms and an auditorium, was renamed Bob Hope Patriotic Hall in honor of the legendary comedian.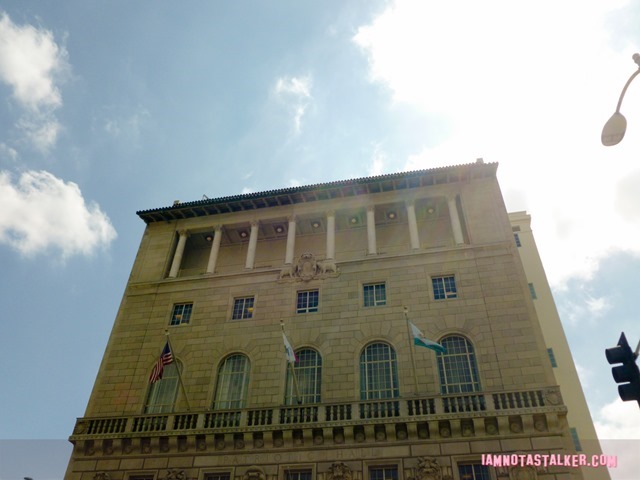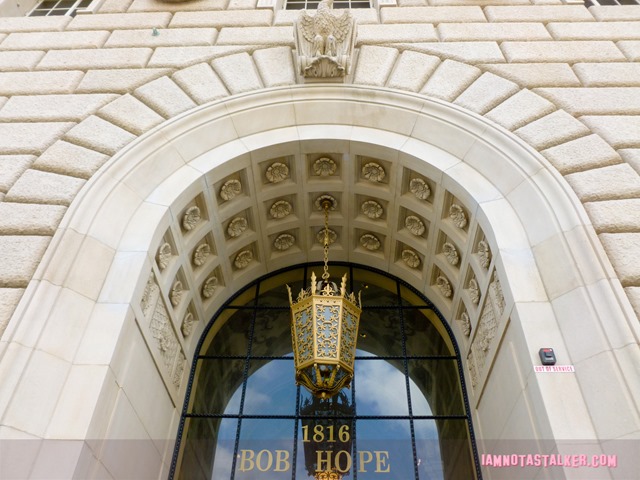 The property went through an extensive, $45-million, 7-year restoration process beginning in 2006 and the result is pretty darn amazing.  I couldn't take my eyes off of the ornate plaster ceiling.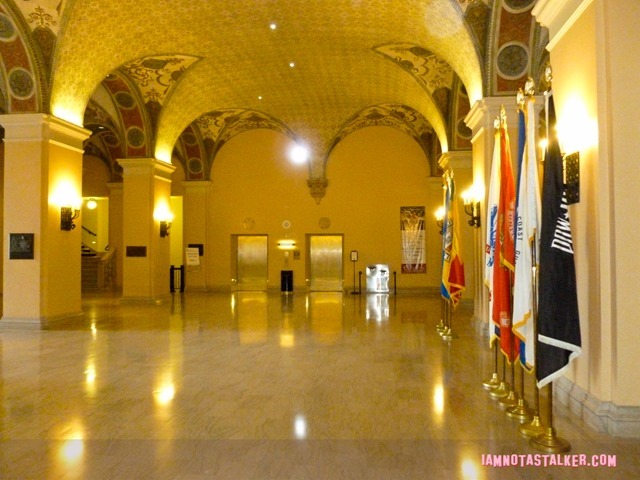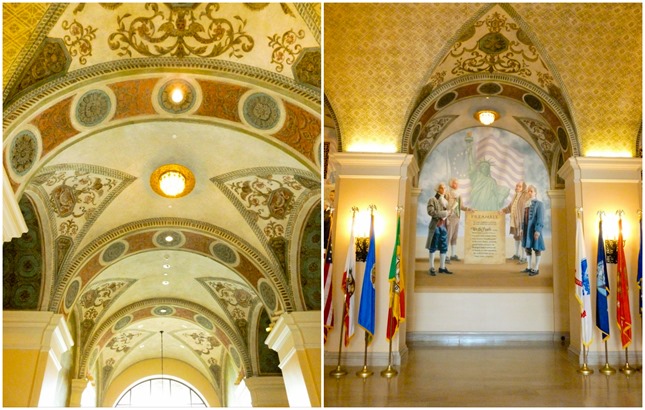 Sadly, we were not able to venture upstairs to the upper levels of the building, but you can check out photographs of some of those areas here.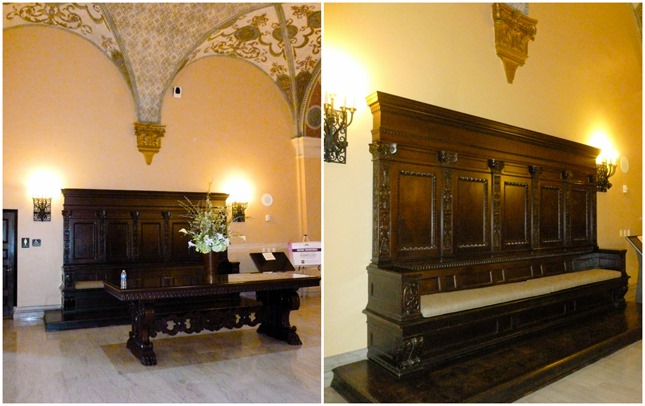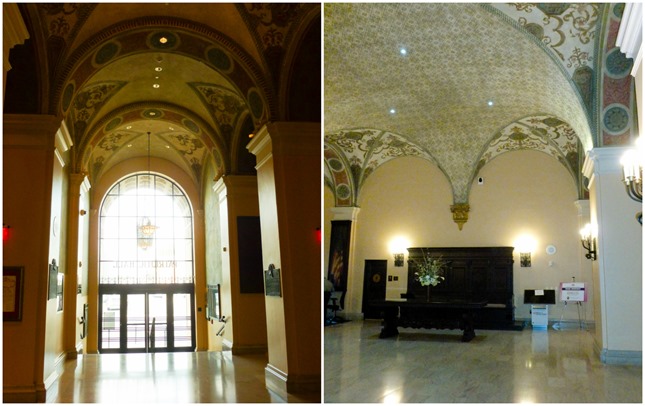 Bob Hope Patriotic Hall has been used in hundreds of productions over the years.  Most famously, it was in the building's Nimitz Room that Alex Owens (Jennifer Beals) auditioned for the Pittsburgh Dance and Repertory Company in 1983's Flashdance.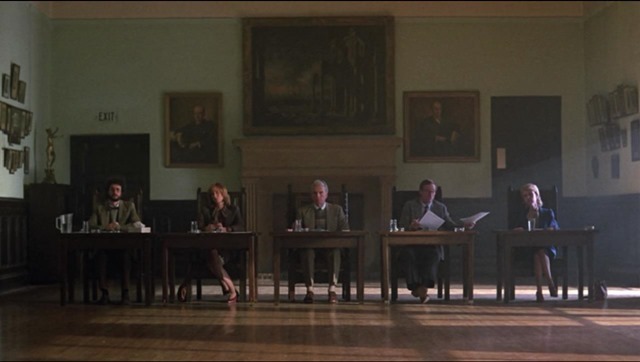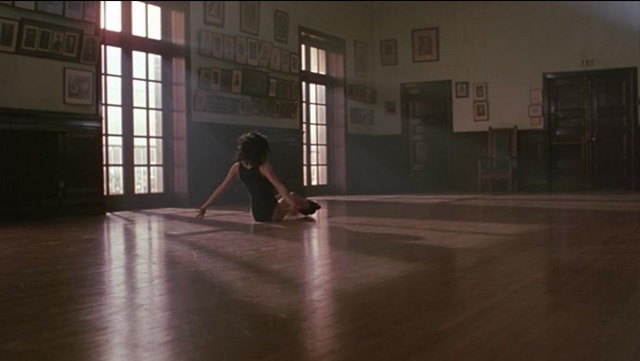 That same room stood in for the Basil St. Mosley School of Dance in The Wedding Planner.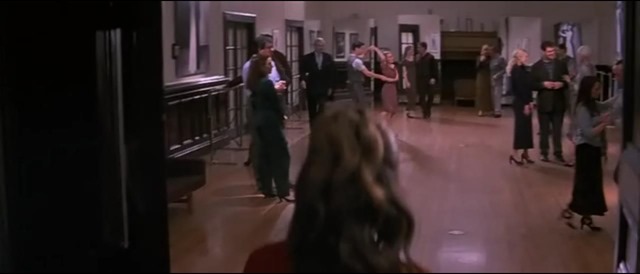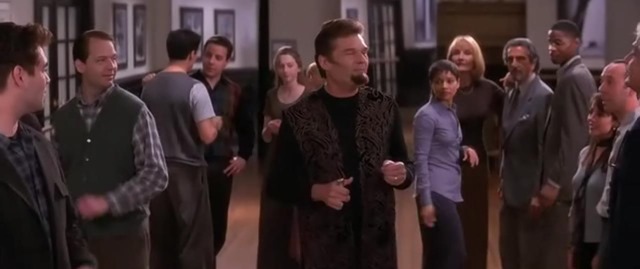 In 1986's Back to School, Thornton Melon (Rodney Dangerfield) took his oral exams in another of the Patriotic Hall's ballrooms.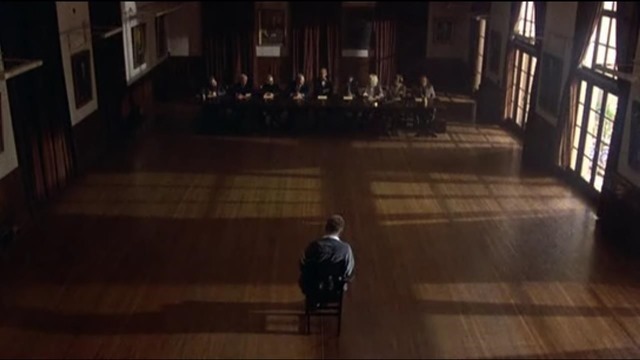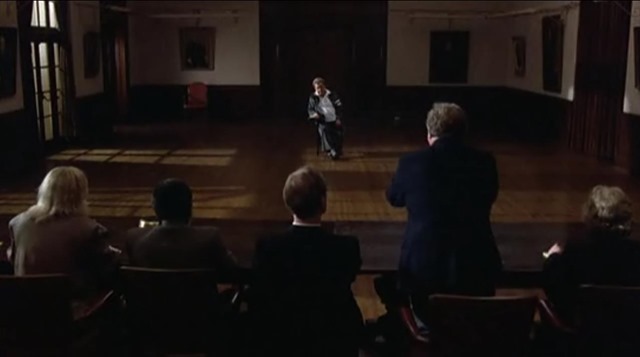 The property's lobby and a meeting room appeared in 1988's Stand and Deliver, in the scene in which Jaime Escalante (Edward James Olmos) confronts the Educational Testing Service about his students' AP Calculus test scores.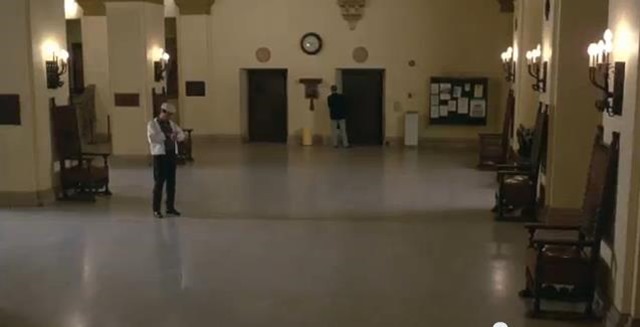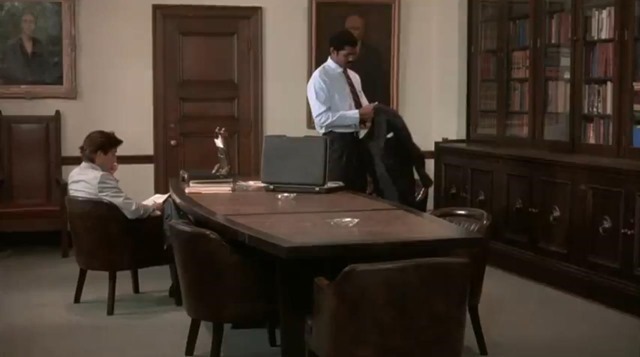 Bob Hope Patriotic Hall's tenth-floor gym appeared in Patches O'Houlihan's (Hank Azaria) informational video about dodgeball in the 2004 comedy Dodgeball: A True Underdog Story.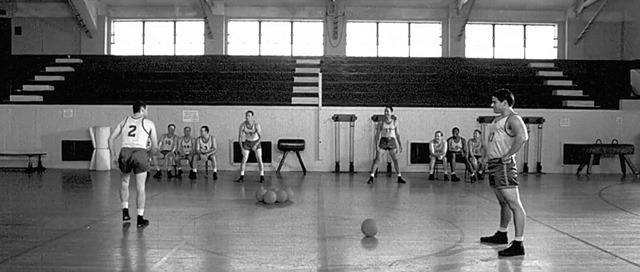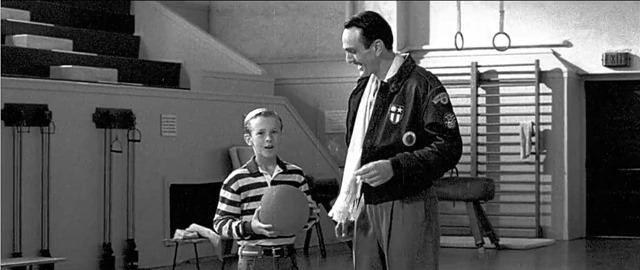 And while many sources say that the iconic opening scene from Patton, in which General George S. Patton Jr. (George C. Scott) delivered his famous Speech to the Third Army, was shot in the hall's auditorium, I do not believe that information to be correct.  Because only a large American flag and portions of a curtain were shown in the background of the scene, I was fairly certain upon watching that it was shot on a set.  Then while researching this post, I came across an article titled The Photography of PATTON by George J. Mitchel that states that the scene was lensed at Sevilla Studios in Spain.  Because there is so little to go on with this one, I cannot say for certain either way, but my best guess is that Mitchel is correct.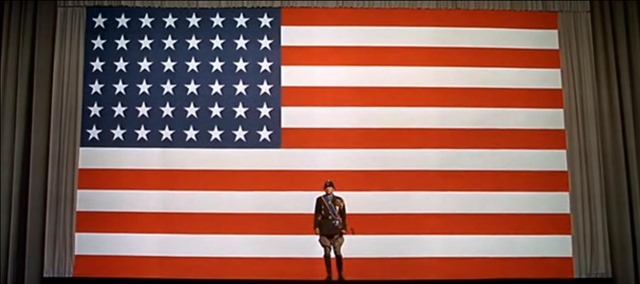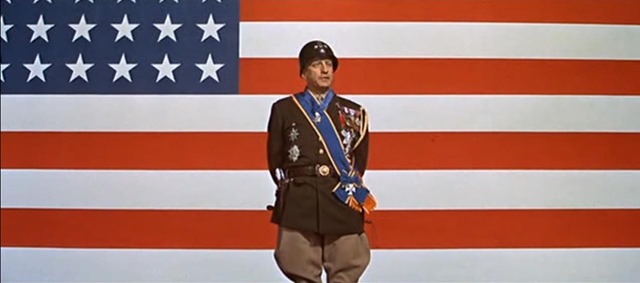 We did get to tour the auditorium while visiting the Hall and, though my pictures don't do it justice, the space is absolutely gorgeous.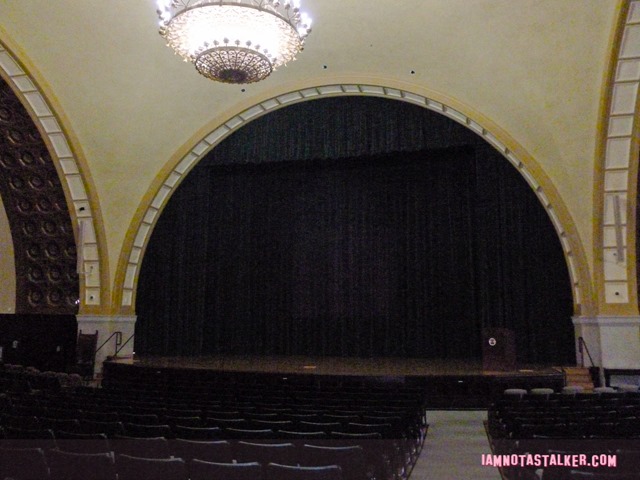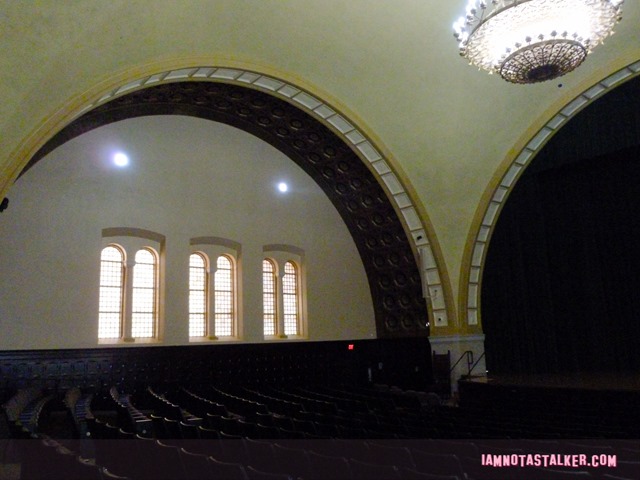 For more stalking fun, follow me on Facebook, Twitter, Instagram, Los Angeles magazine and Discover Los Angeles.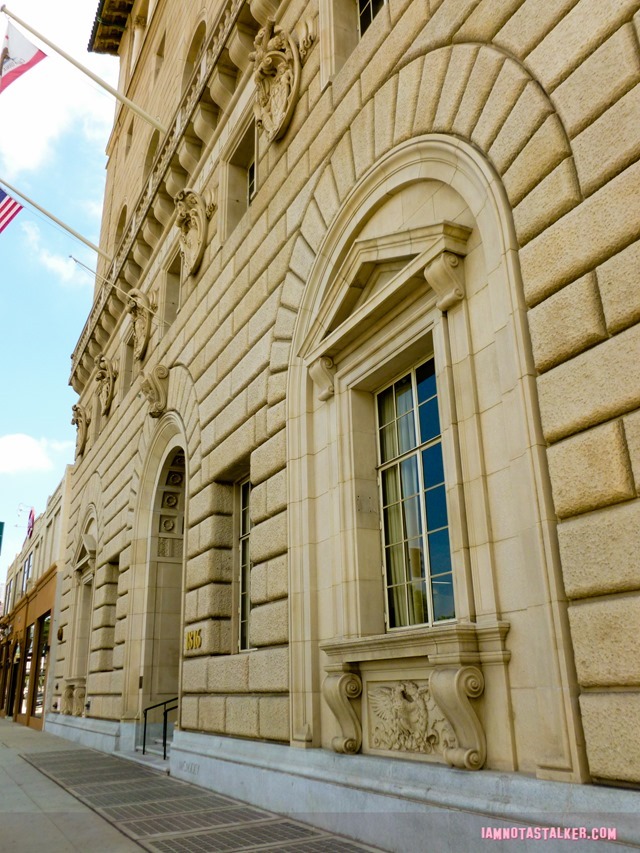 Until next time, Happy Stalking! 

Stalk It: Bob Hope Patriotic Hall, from Flashdance, is located at 1816 South Figueroa Street in downtown Los Angeles.  The building is currently only open to veterans.
91664