The Weller Residence from "Castle"
Oct 21st, 2015 | By
Lindsay
| Category:
Haunted Hollywood
,
TV Locations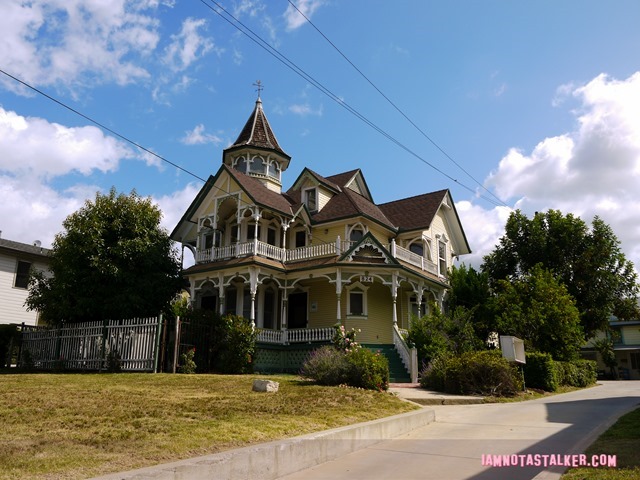 What is it about Victorian-style dwellings that lends itself so well to scary movies and television shows with a spooky theme?  I so often find myself blogging about Victorians this time of year.  (There's the Mills View House from House, the Blankenhorn Lamphear House from Teaching Mrs. Tingle, and the Miller and Harriott House from the Halloween themed episode of Modern Family titled "Open House of Horrors," just to name a few.)  Today's post is in that same vein.  Last May, I happened upon an absolutely uh-ma-zing Queen Anne residence while stalking the Girls United group home from The Fosters.  Figuring it had to have acted as a filming location at some point, I snapped some photos of it and was floored to later discover that not only had it appeared onscreen, but as a spooky old hotel no less!
In real life, the house is known as the Weller Residence and it was built in 1894 for a businessman named Zachariah Weller.  In the book Beautiful America's California Victorians, author Kenneth Naversen suggests that the property may have been fashioned upon a design found in a pattern book created by mail-order architect G.F. Barber.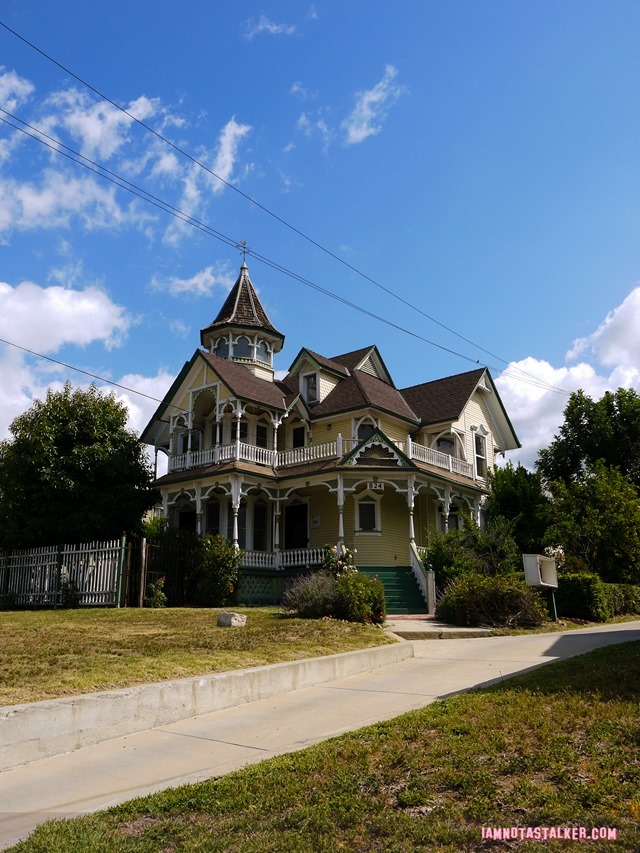 Oddly, when the Weller Residence was originally built it stood in a different location, at what was then 401 North Figueroa Street in Echo Park.  That address is now 401 North Boylston Street.  In 1900, the area became populated with large oil derricks, several of them popping up around Zachariah's home.  It was not a pretty sight.  You can see a photograph of what it looked like at that time here.  So Weller did the only rational thing – he broke the house into two pieces and moved it about 3,000 feet north to a vacant plot of land at 824 East Kensington Road.   He also had the property wired for electricity at that time. The Weller Residence has the distinction of being the first home in the area to feature electrical power.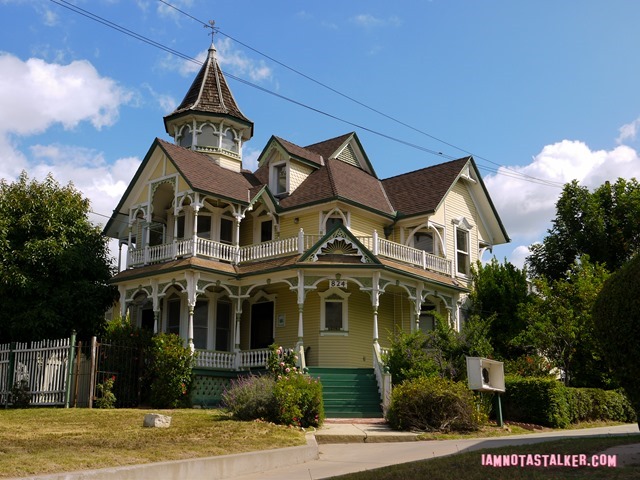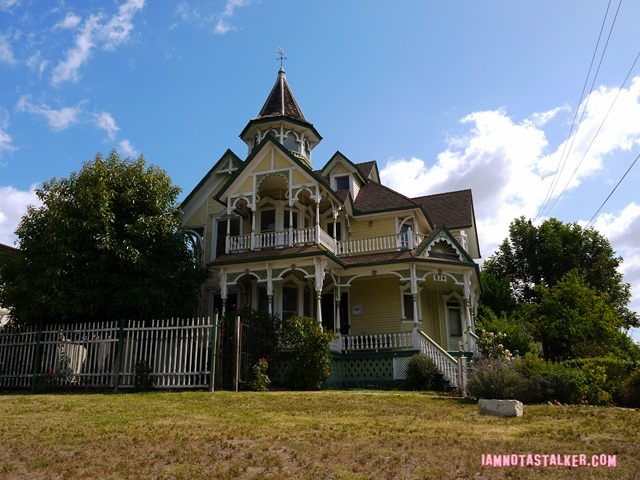 Zachariah Weller passed away in 1903.  The home remained in his family through 1953, when it was purchased by Albert and Helen McNellis.  Their son still owns it to this day.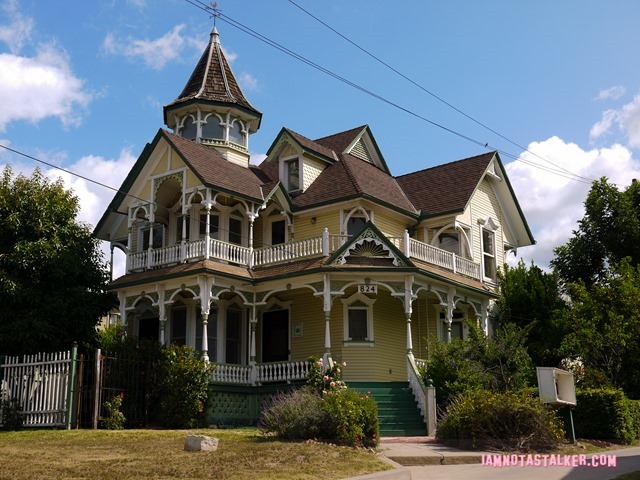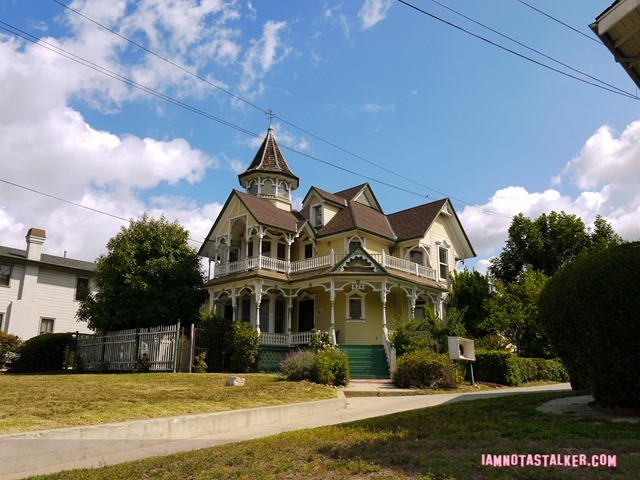 The Weller Residence was declared a Los Angeles Historic-Cultural Monument in 1979.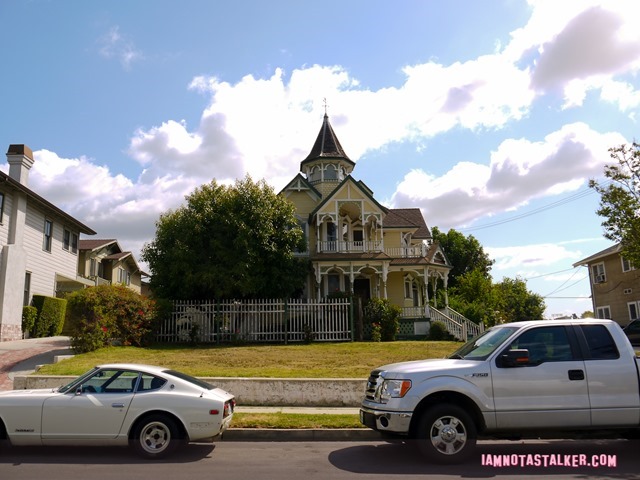 The two-story house boasts ten rooms, pocket-wood doors, vintage crystal chandeliers, hardwood flooring, a large front porch, a second story balcony, and a peaked tower.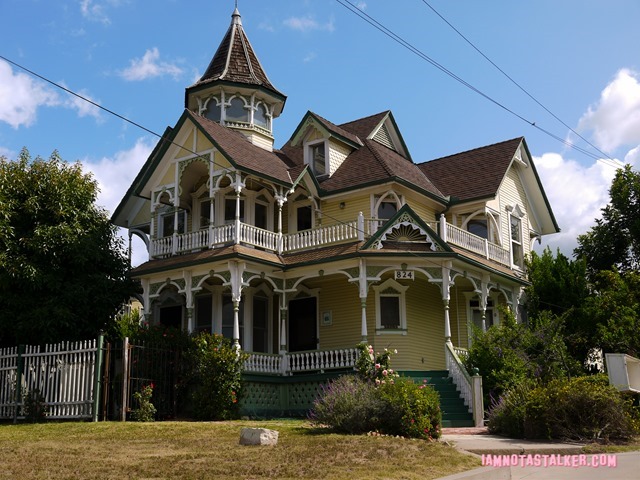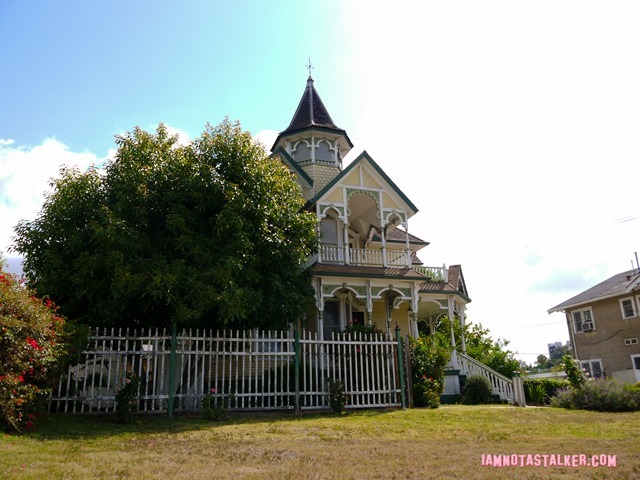 The property is absolutely spectacular in person!  It is easily one of the most beautiful Victorians I have ever seen.  Not to mention one of the largest.  You can read a more in-depth account of its history on the Big Orange Landmarks blog.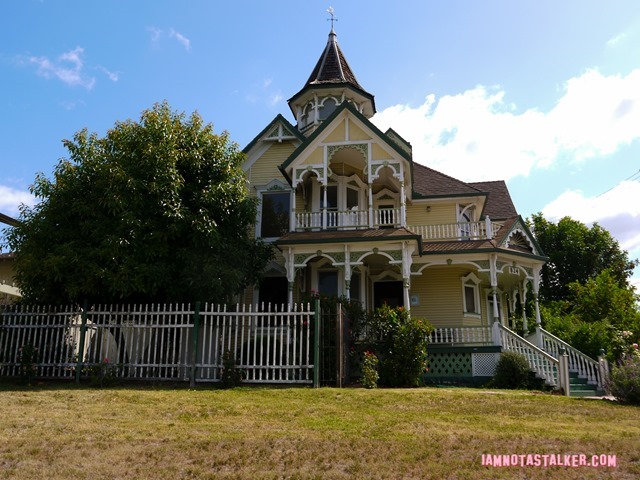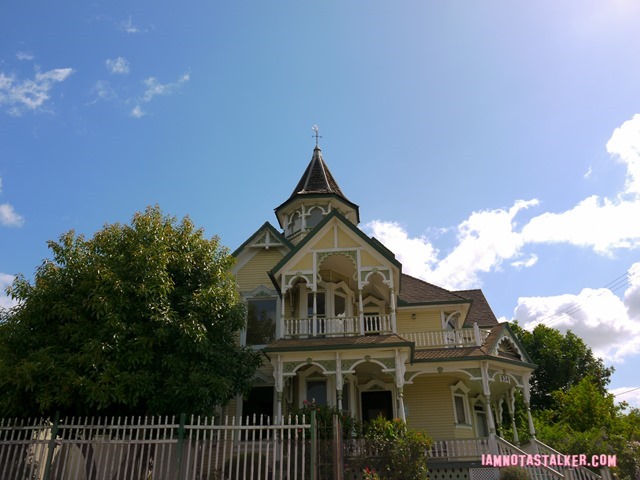 The Weller Residence was featured in the Season 5 episode of Castle titled "Scared to Death."  In the episode, which was an homage to horror movies (Wes Craven even had a cameo!), Richard Castle (Nathan Fillion) and Kate Beckett (Stana Katic) investigated the death of a young girl, Val Butler (Alison Trumbull), who died three days after receiving a DVD that predicted her exact time of death, a la The Ring.  Images of the dwelling appeared in the DVD that Val was sent, which Castle watched at the beginning of the episode.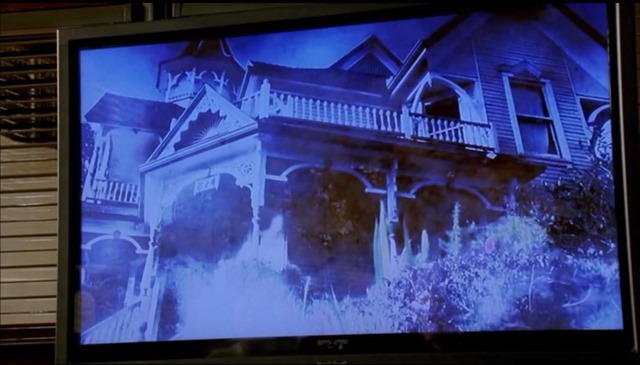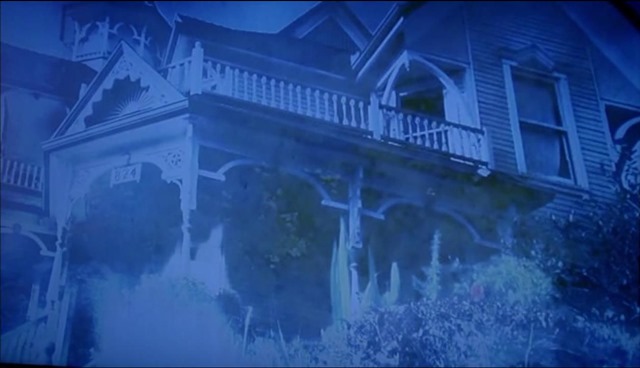 Beckett's team later discovers that the Victorian pictured in the DVD is Port Campbell's Brunswick Inn.  To convince Beckett that the property deserves investigating, Castle tells her, "The inn must be the place where some unspeakable horror befell the spirits.  Think about it!  The Ring, Psycho, The Shining – it's when we get to the creepy old motel that everything starts really going south."  Love it!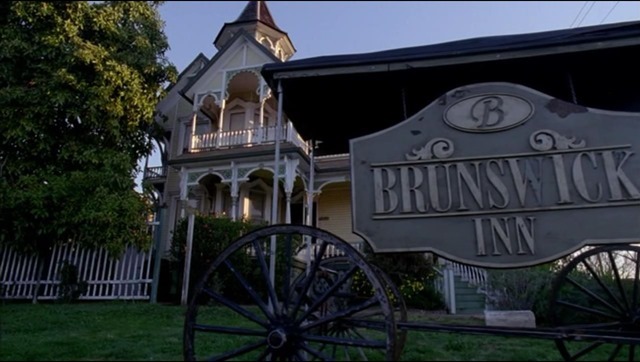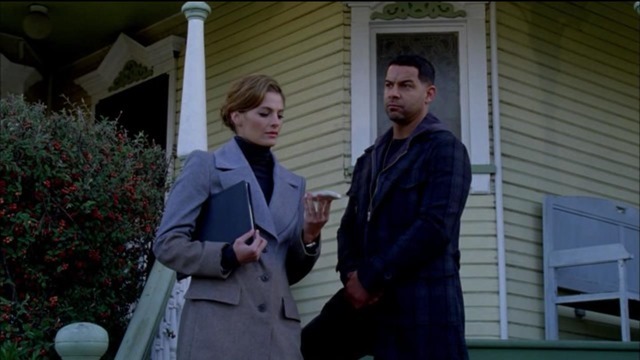 The interior of the Weller Residence also appeared in the episode.  While Beckett is exploring the hotel with Javier Esposito (Jon Huertas), she says, "It doesn't look like there's anyone here."  To which Javier says, "Doesn't look like anyone's been here this century!"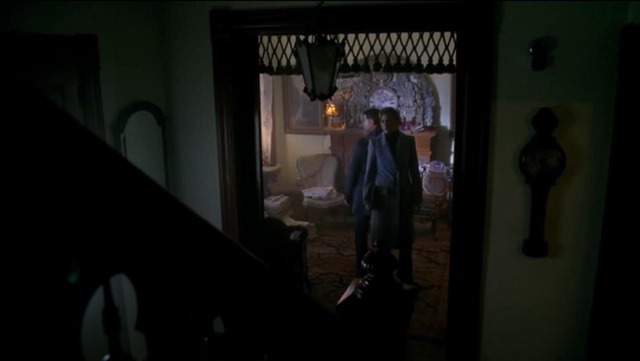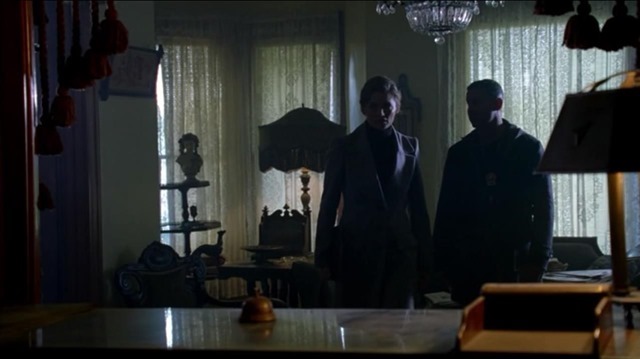 On a side-note – I'm pretty sure that Matthew Del Negro (whom I met recently – you can see my photo with him here) had a featured extra role as a policeman in "Scared to Death."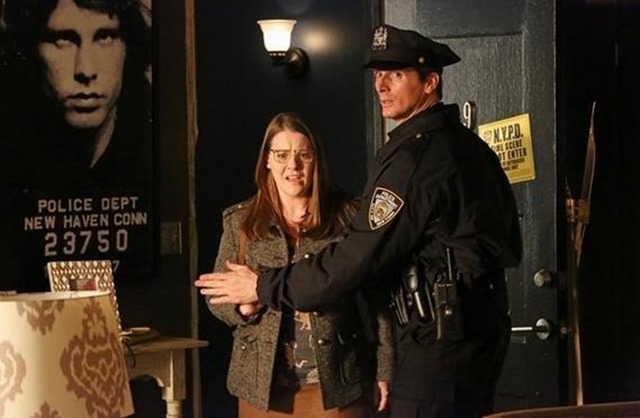 The Weller Residence also appeared as the old Winterborn house in the 1980 CBS Children's Mystery Theatre episode titled "The Treasure of Alpheus T. Winterborn," which I was floored to discover starred none other than Keith Coogan, who is married to my friend Pinky Lovejoy, of the Thinking Pink blog.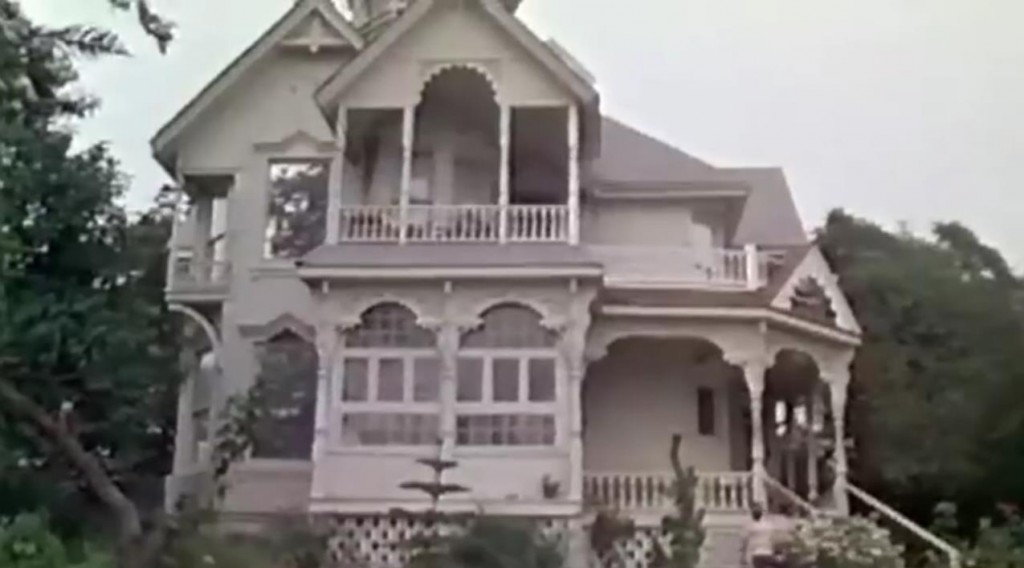 For more stalking fun, follow me on Facebook, Twitter, Instagram, Los Angeles magazine and Discover Los Angeles.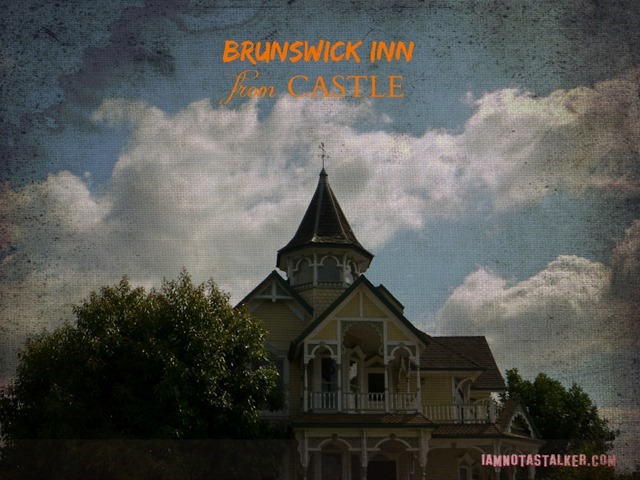 Until next time, Happy Stalking! 

Stalk It: The Weller Residence, aka Brunswick Inn from Castle, is located at 824 East Kensington Road in Echo Park.  The Girls United group home from The Fosters is located just up the street at 766 East Kensington.
92741