The Daily Dose Café from "Scandal"
Nov 11th, 2015 | By
Lindsay
| Category:
TV Locations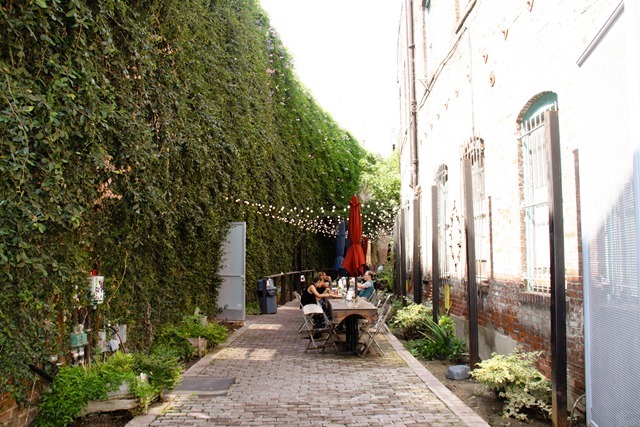 There's pretty much nothing I love more than a cool coffee house.  So when Cupcakes and Cashmere blogger Emily Schuman wrote about the Daily Dose Café, a downtown Los Angeles coffee shop "nestled between two large industrial buildings" that feels like "your own secret spot" this past August, I was mesmerized!  I happened to be in the area when I read the post and ran right out to stalk it just a few minutes later.  Emily's description of the place was spot on and I fell in love with it on sight.  I still consider the Daily Dose Café one of the coolest coffee shops I have ever visited.  So when it popped up in the Season 5 episode of Scandal titled "Dog-Whistle Politics" a couple of weeks ago, I was floored!  And while I had written about the café in My Guide to L.A. – Coffee article in August, I decided it was worthy of its own post.  So here goes.
The Daily Dose Café was founded by a real estate developer named Sarkis Vartanian, who became inspired to establish an "honest food" eatery after receiving a reality check from his doctor.  Sarkis had been living on a fast food diet, was feeling crappy most of the time, and, when his doctor informed him that his unhealthy ways were taking a toll on his physical well-being, decided to make a major life change.  What better way to do so than by setting up his own organic restaurant?  Vartanian soon quit his real estate job and, along with partner/executive chef Christian Page, opened the Daily Dose Café in August 2011.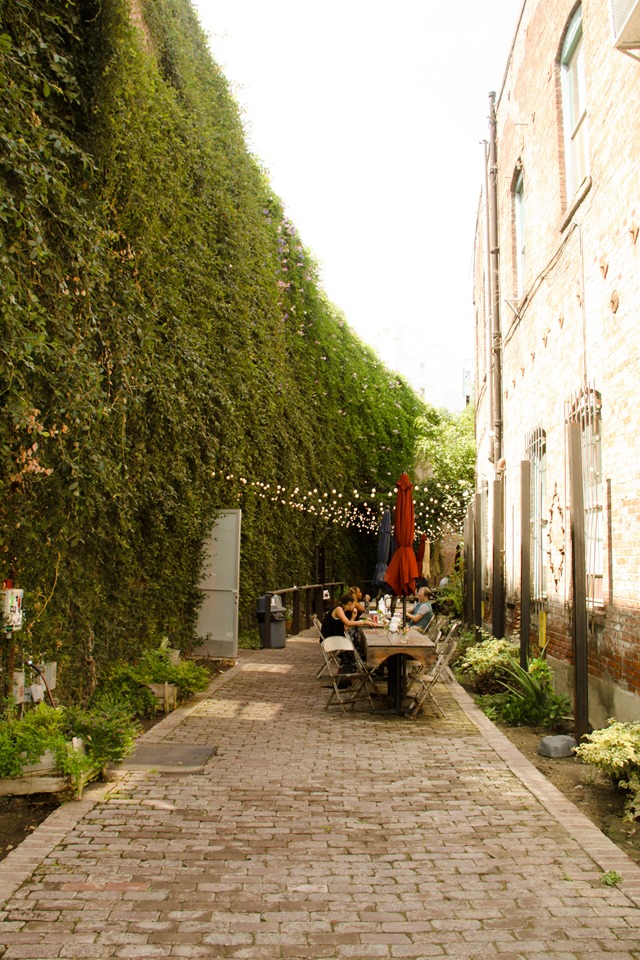 The tiny restaurant is situated in a small alley that sits tucked in between two non-descript buildings.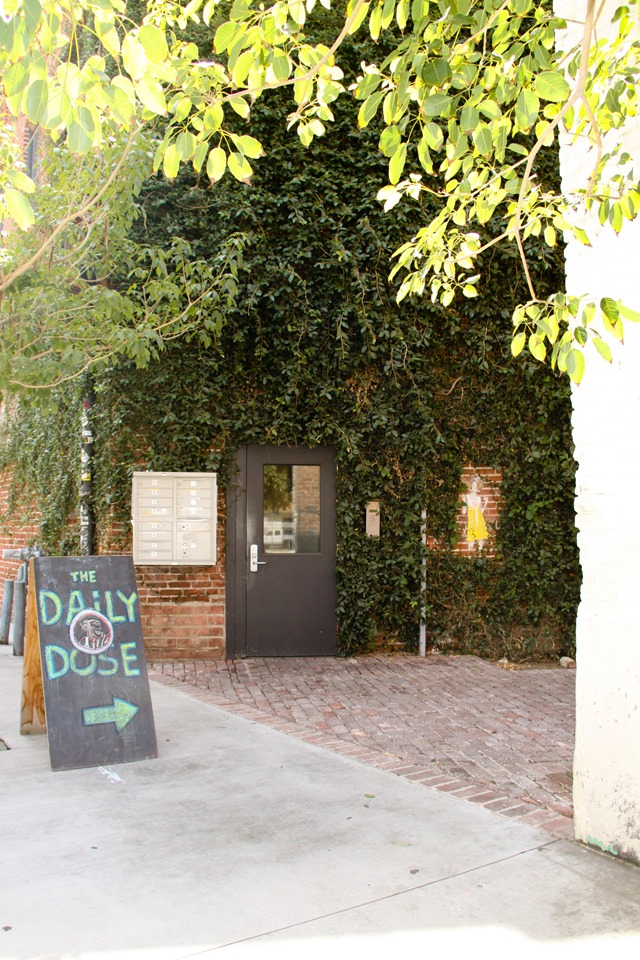 So tucked and so non-descript, in fact, that you could easily walk right by it without realizing it was there.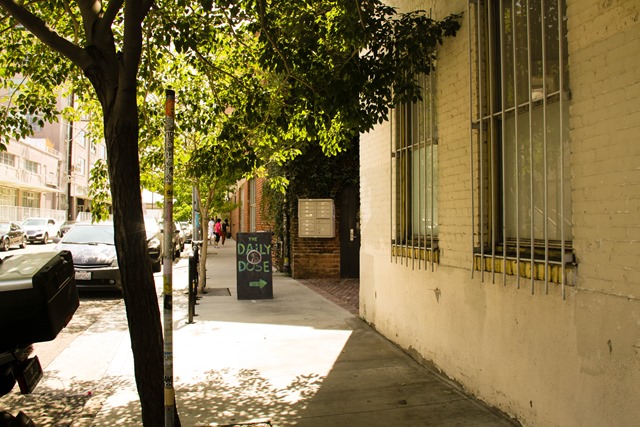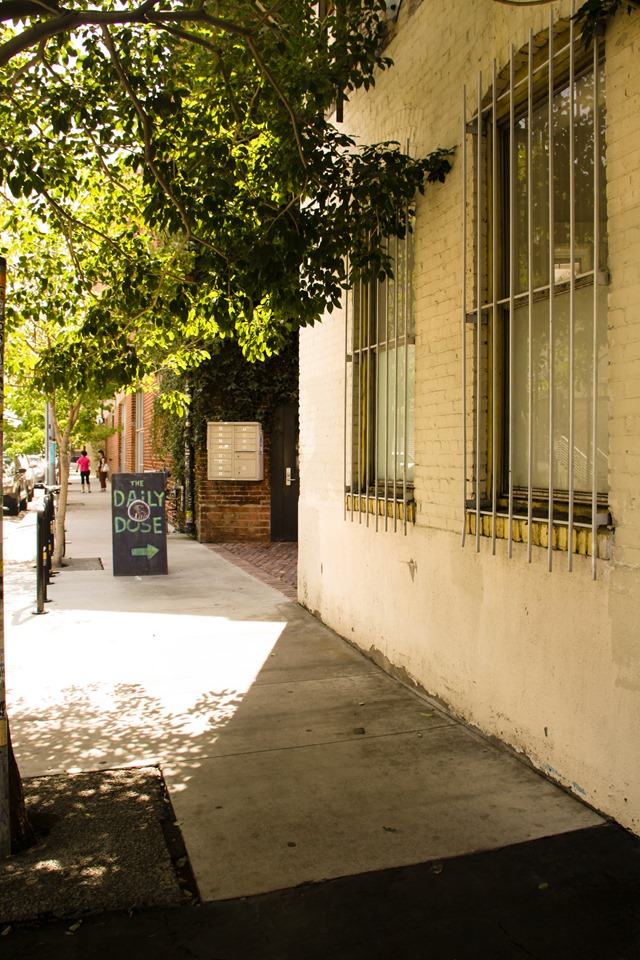 But what lies beyond the clandestine entry is nothing short of magical!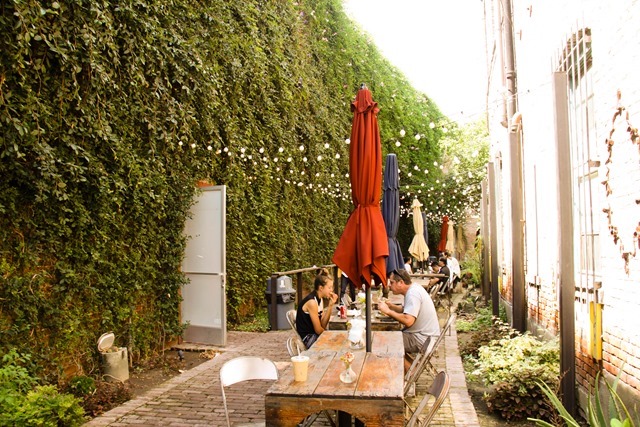 Vartanian set out to create a European-style coffee shop in the heart of downtown L.A. and it took a full two years for his vision to come to fruition.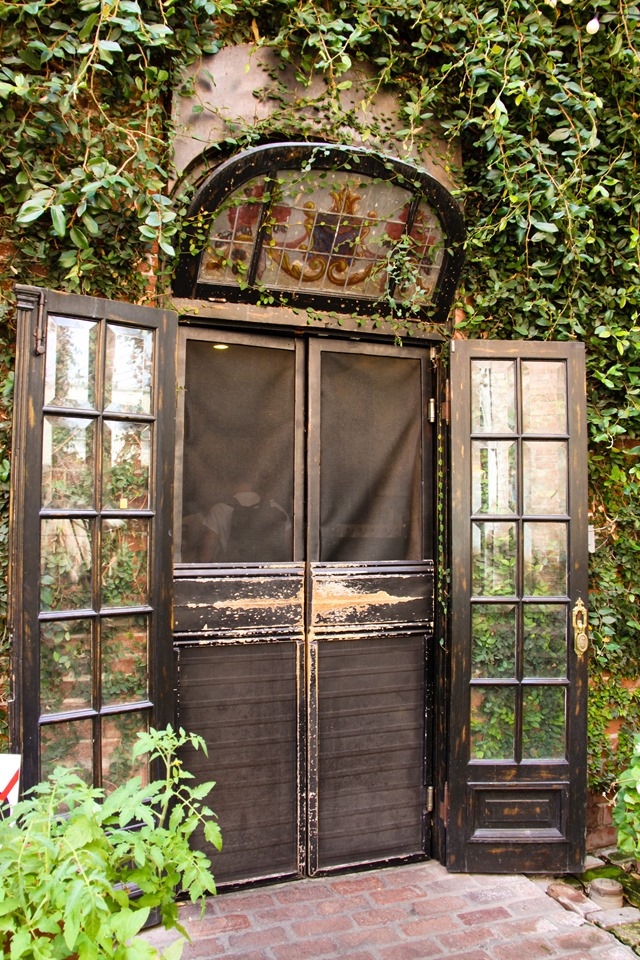 One look at the space and it is not very hard to see why.  Every square inch of it is teeming with charm, warmth and romance.  With its canopy of strung Edison lights, towering shrub-covered walls, cobblestone flooring, and reclaimed wood furnishings, the Daily Dose Café evokes all the beauty and allure of a Parisian garden.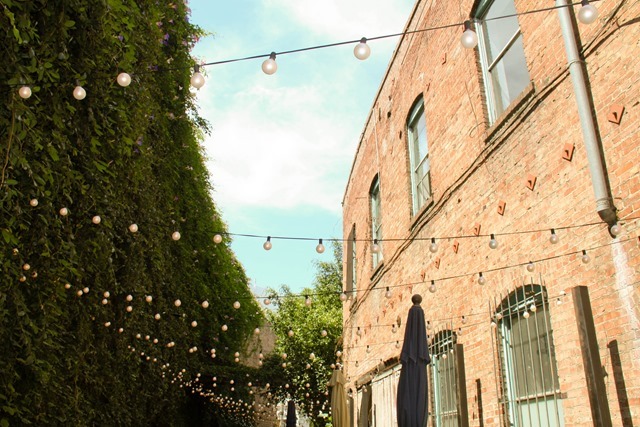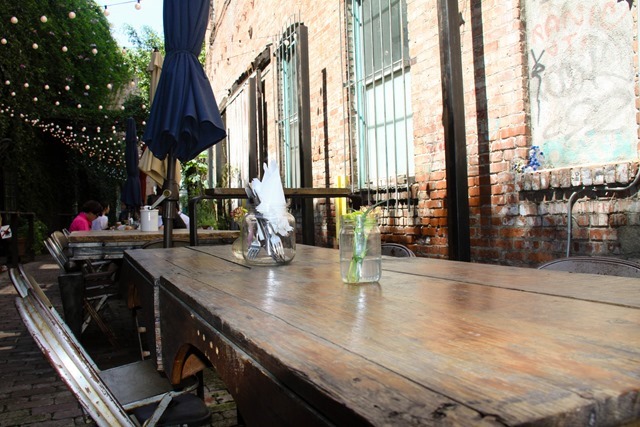 The Daily Dose Café also boasts an indoor space, but it was jam-packed while we were there, so I did not snap any photos of it – outside of the mugs on display, that is, which I fell in love with.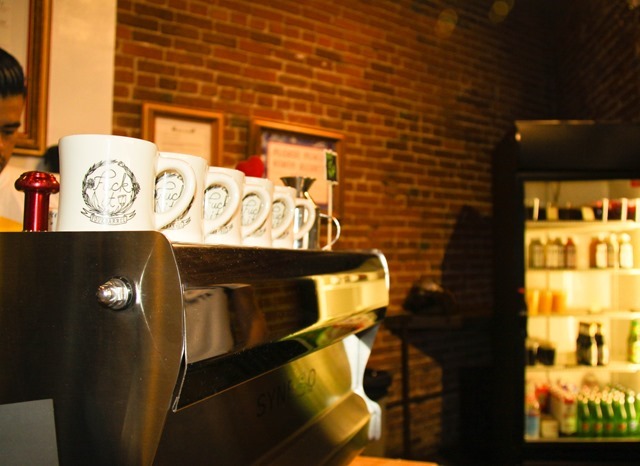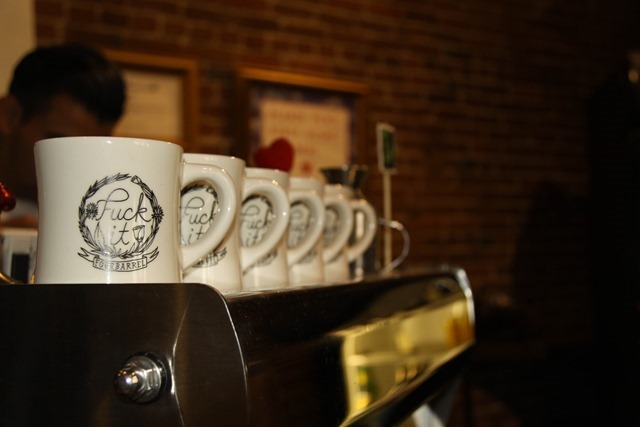 The eatery, which serves breakfast, lunch and dinner, as well as a wide array of coffee drinks and fresh juices, is well-known for its organically grown non-GMO food offerings.  While the meals I saw being served looked uh-ma-zing, the Grim Cheaper and I only partook of some java while we were there.  And I have to say I was quite impressed!  The iced latte I ordered was easily one of the best I have ever tasted.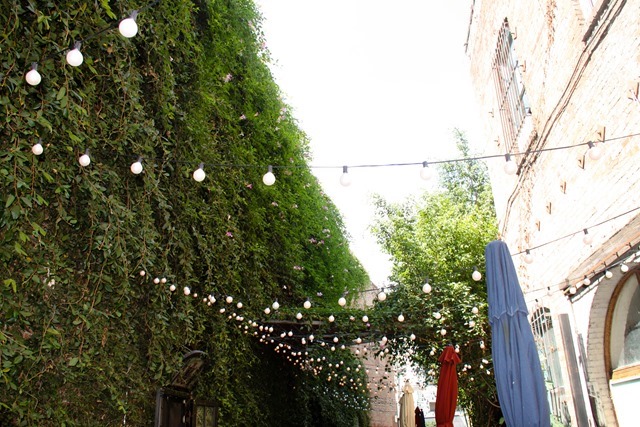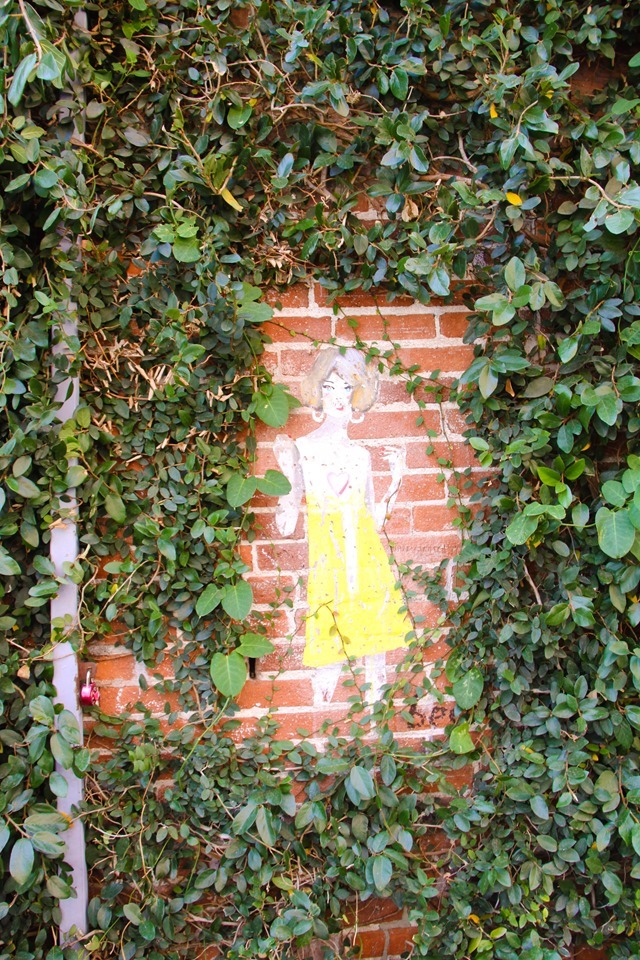 In "Dog-Whistle Politics," the Daily Dose Café stood in for the Café Graisseux (translation Greasy Coffee Shop) in Paris, where Jake Ballard (Scott Foley) and Charlie (George Newbern) waited for a contact.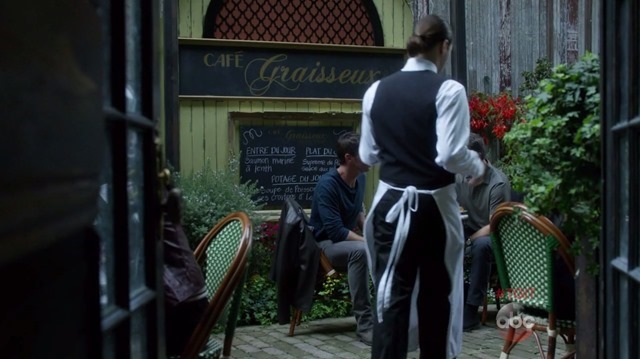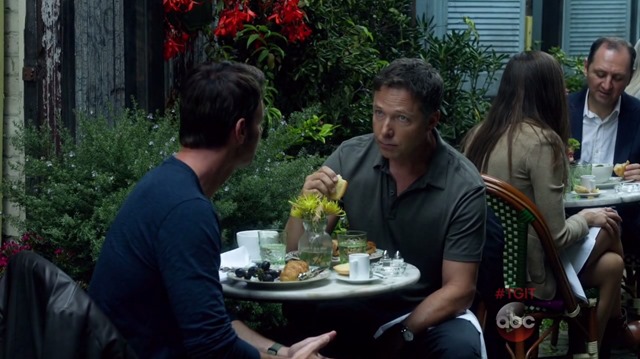 Not only was the space dressed heavily for the shoot, but Parisian buildings were digitally added to the background in post-production, making the restaurant virtually unrecognizable.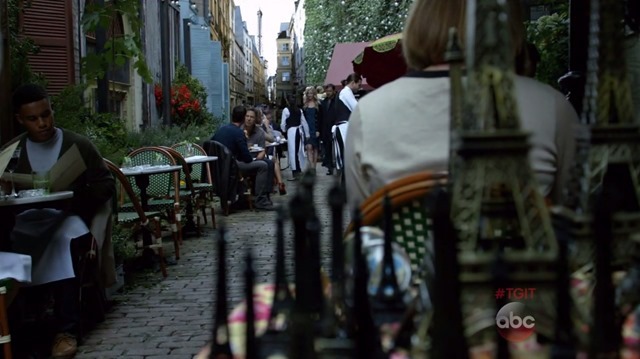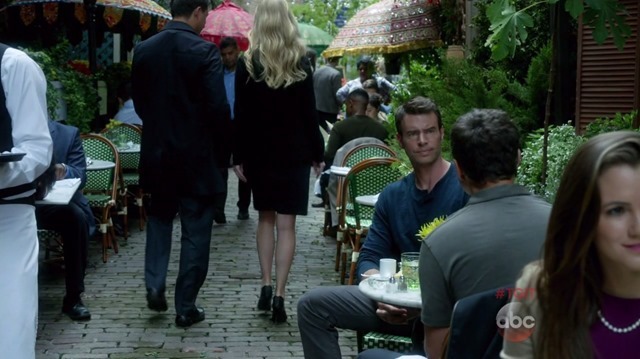 I identified it immediately, though, thanks to the canopy of Edison bulbs visible throughout the scene.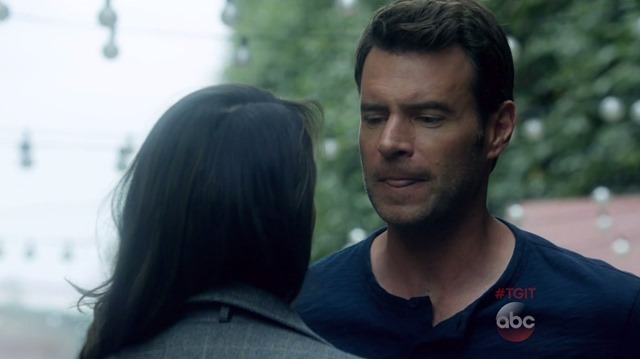 The Daily Dose Café has appeared onscreen several times throughout the years.  In the Season 3 episode of Revenge titled "Endurance," which aired in 2014, the exterior of the eatery is briefly shown as the spot where Conrad Grayson (Henry Czerny) pays Jess (Nazneen Contractor) for a sneak peek at an upcoming issue of Voulez magazine.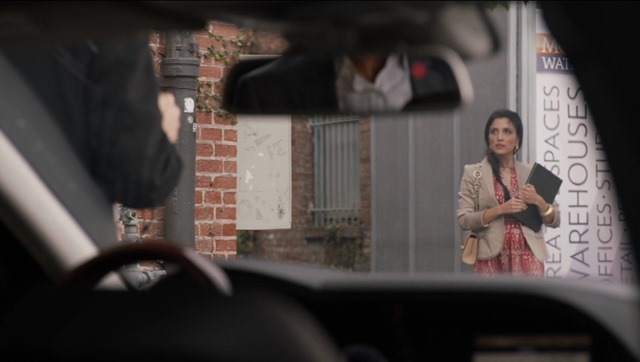 Later that same season, in the episode titled "Impetus," Margaux LeMarchal (Karine Vanasse) talks to Daniel Grayson (Josh Bowman) about the death of her father while standing outside of the Daily Dose Café, though virtually none of the restaurant is visible in the scene.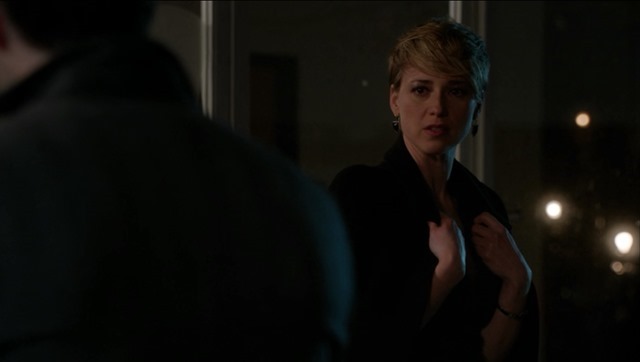 In the Season 1 episode of CSI: Cyber titled "Fire Code," which aired in 2015, the Daily Dose Café masks as the Washington, D.C.-area coffee shop where Elijah Mundo (James Van Der Beek) asks his estranged wife, Devon Atwood (Alexie Gilmore), for another chance.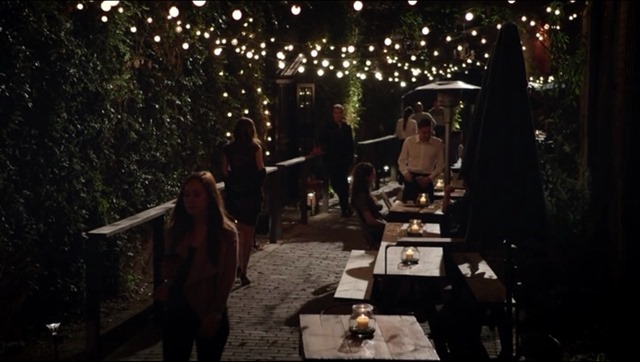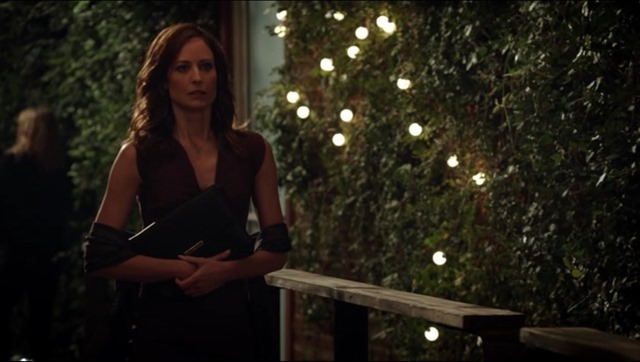 And in the Season 6 episode of Rizzoli & Isles titled "Scared to Death," it played the role of the Boston, Massachusetts-area cafe where Nina Holiday (Idara Victor) interviewed a hacking victim.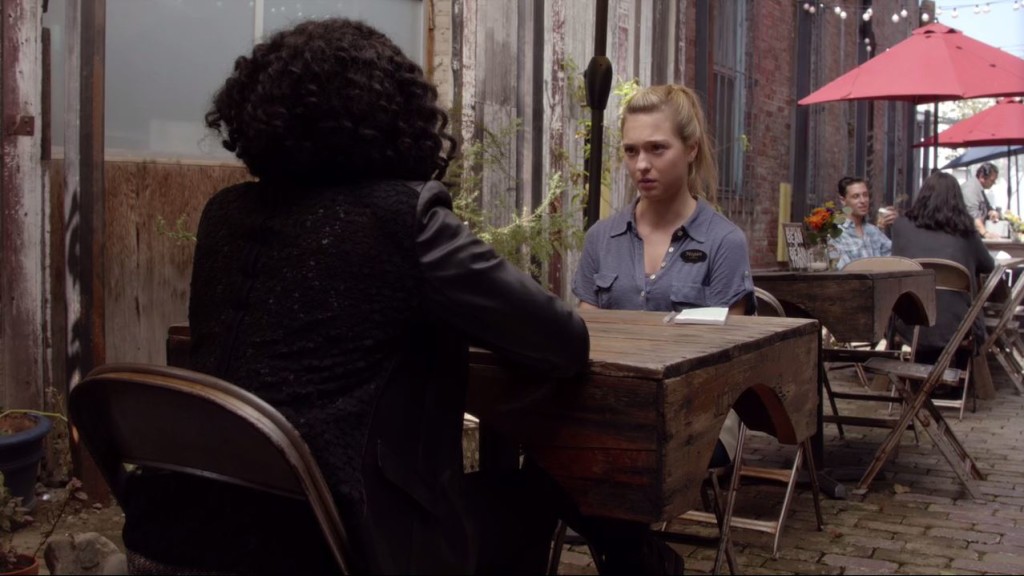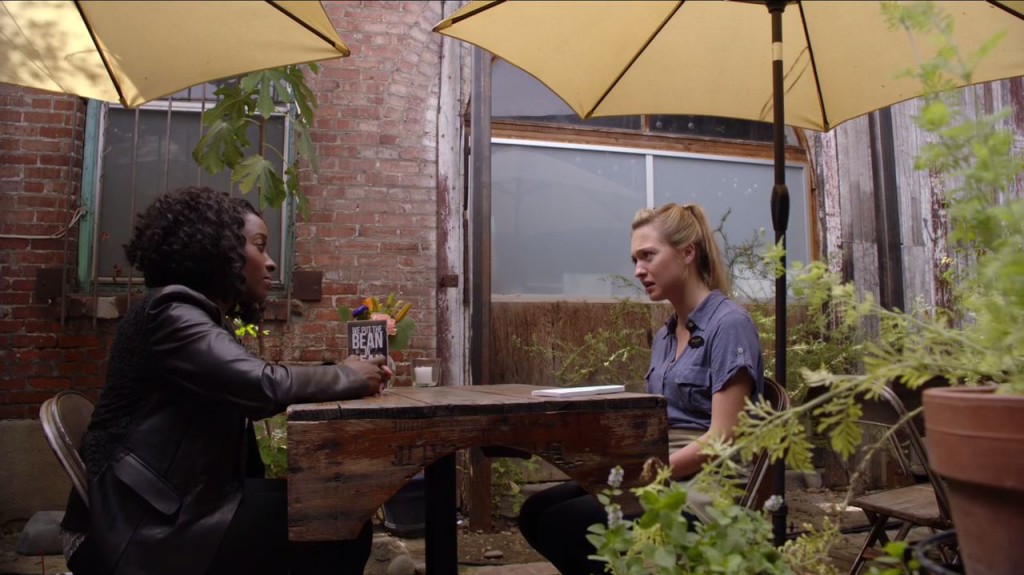 For more stalking fun, follow me on Facebook, Twitter, Instagram, Los Angeles magazine and Discover Los Angeles.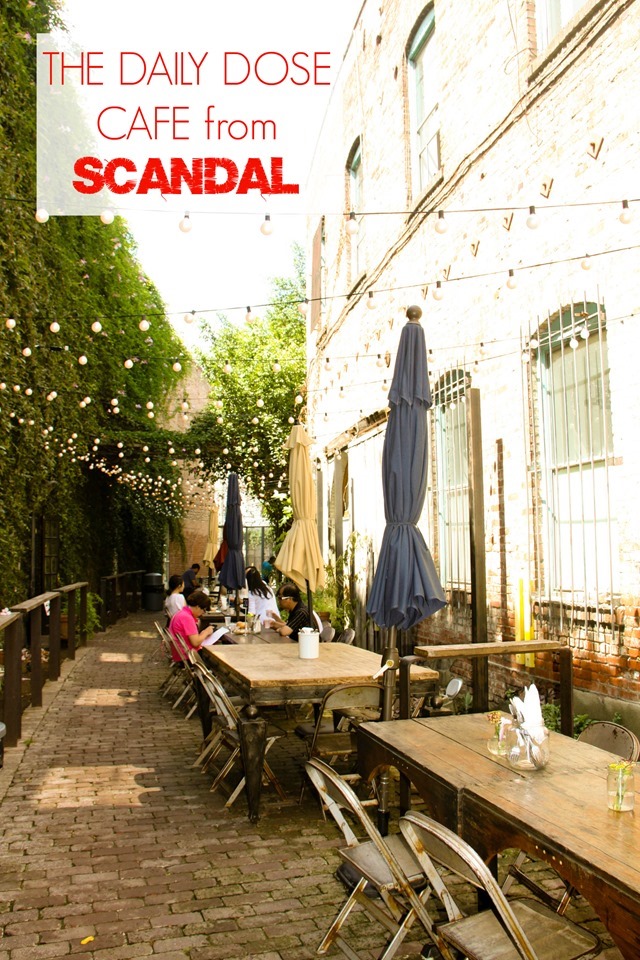 Until next time, Happy Stalking! 

Stalk It: The Daily Dose Café, from the "Dog-Whistle Politics" episode of Scandal, is located at 1820 Industrial Street in downtown Los Angeles' Arts District.  You can visit the café's official website here.
93294