Robolights – One of the World's Most Unusual Christmas Displays
Dec 22nd, 2015 | By
Lindsay
| Category:
This and That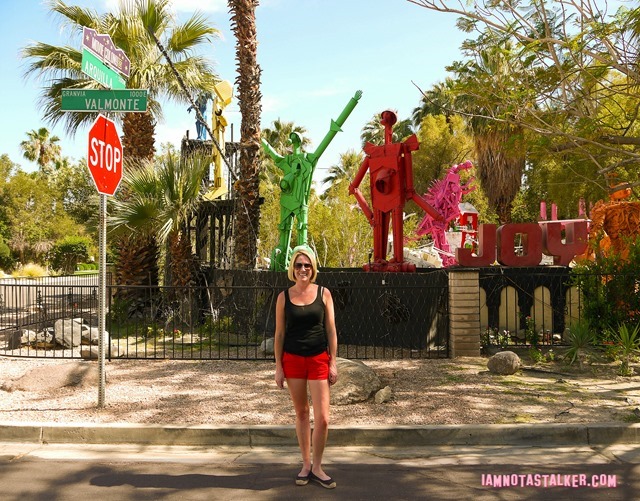 I've been lamenting to the Grim Cheaper lately about Palm Springs' lack of Christmas décor.  Sure there are some lights displayed in various shopping centers and on downtown streetlights, but overall the desert just doesn't have the feeling of the holidays – at least not when compared to Los Angeles.  There is one Movie Colony-area home, though, that takes decorating to a whole new level.  The residence is known as Robolights and, while it is actually adorned year-round, come December it is transformed into a very unusual winter wonderland.
The Grim Cheaper and I stumbled upon Robolights during one of our very first trips to the desert a good ten or so years ago and we could hardly believe our eyes.  The attraction – though it is a private residence, "attraction" seems a better word to describe the place – was the brainchild of a twelve-year-old boy named Kenny Irwin Jr., who began building a robot display using scrap materials in the yard of his family's Palm Springs home in 1986.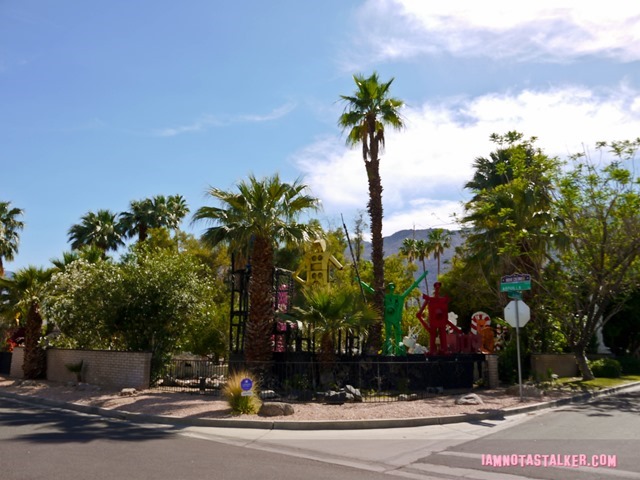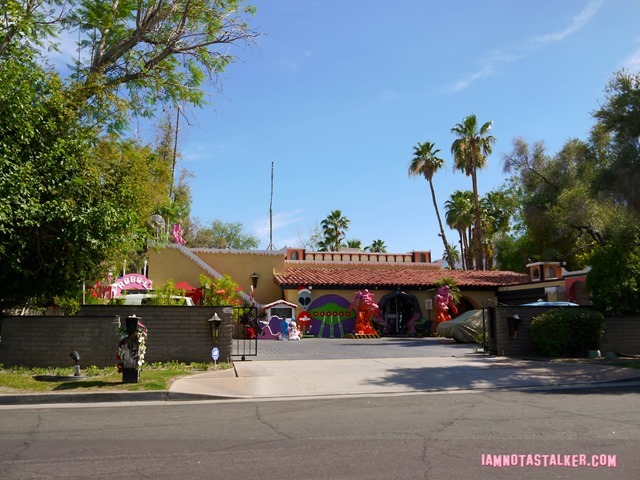 As Kenny grew, so did his Robot-themed exhibit.  His family's 5-bedroom, 4-bath, 3,931-square-foot home sits on almost two acres of land and, today, almost every square inch of it is covered with the installation.  Instead of being overwhelmed by the massive display that has taken over the property, Irwin's family is understanding, even encouraging of his art.  In a recent Los Angeles Times article about Robolights, Kenny's father described the residence as Kenny's "canvas" on which "he can create anything that he imagines."  Something tells me my parents would not be nearly as accepting if I became impassioned to build something similar at their home.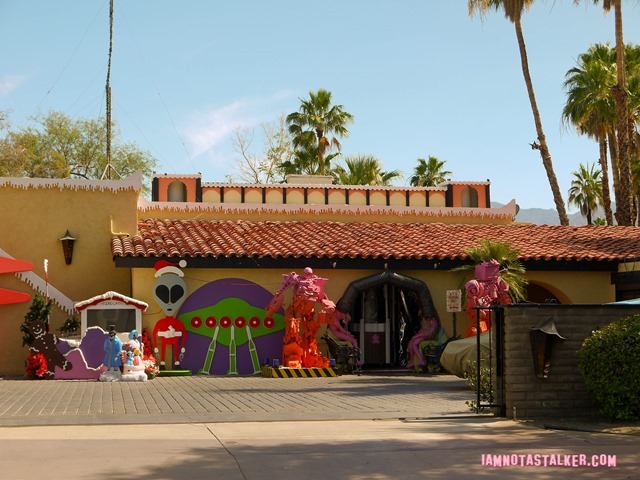 Like Walt Disney said of Disneyland, Robolights will never be completed.  Kenny works on the exhibit day in and day out, creating new sculptures and display elements out trash and discarded scrap materials.  Currently, over 200 statues dot the property, some of them close to 50 feet tall!  His neighbors seem to be as understanding of the project as his parents.  According to the Times article, many of the objects used in his sculptures were donated by nearby residents.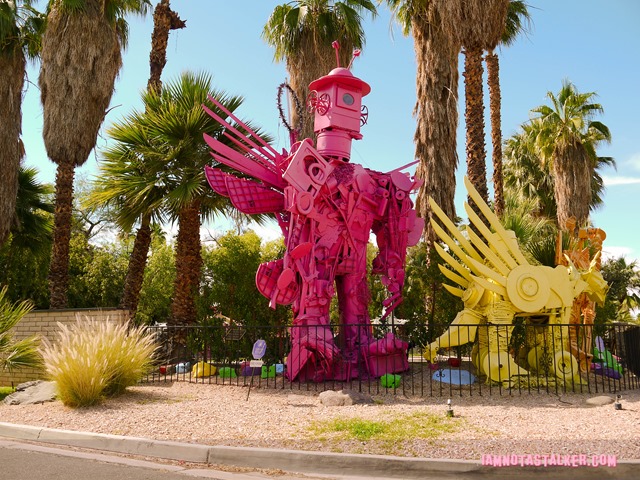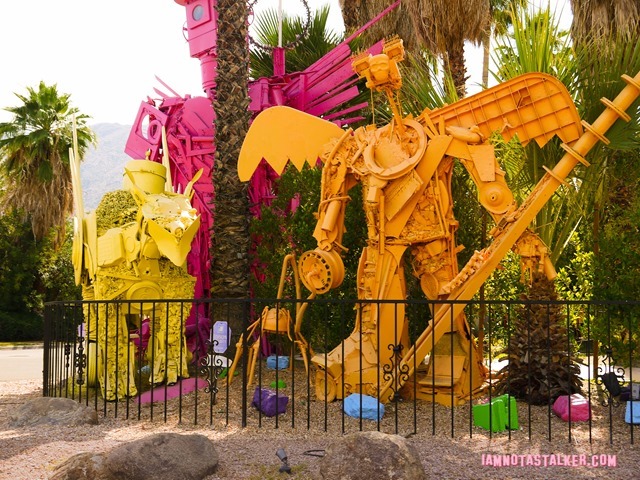 Kenny describes Robolights as an "artistic wonderland" that "comprises close to a thousand tons worth of junk that I've transformed into art that would have otherwise ended up in landfills."  Indeed, the place is a brightly-colored dreamland of almost post-apocalyptic effigies, the likes of which I can pretty much guarantee you won't find anywhere else.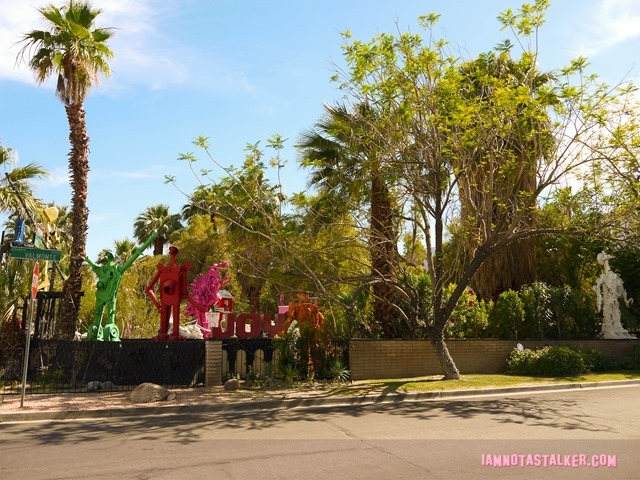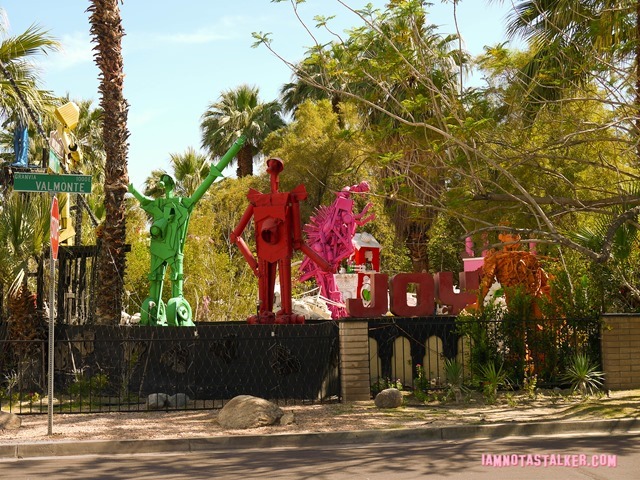 Though not a filming location, the installation has brought Kenny some fame over the years.  In 2010, Conan O'Brien pegged him to decorate the Conan set for the holidays.  The result is pictured below.  You can watch a video of its unveiling here.  Kenny also designed a temporary 400-square-foot Christmas-and-robot-themed exhibit titled "Have Yourself a Happy Little Robotmas" for Baltimore's American Visionary Art Museum in 2013.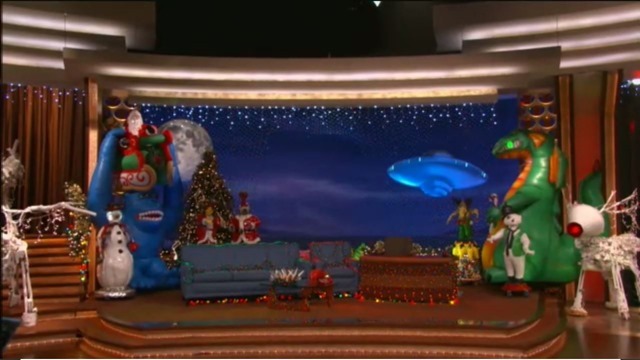 Kenny's main focus, though, is Robolights.  The attraction can be viewed from the street year-round . . .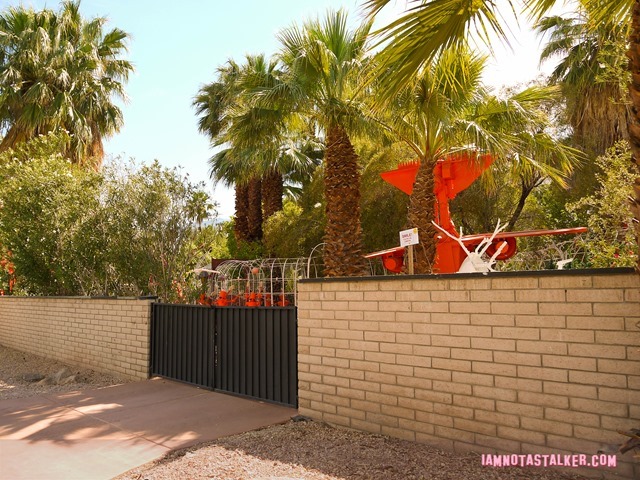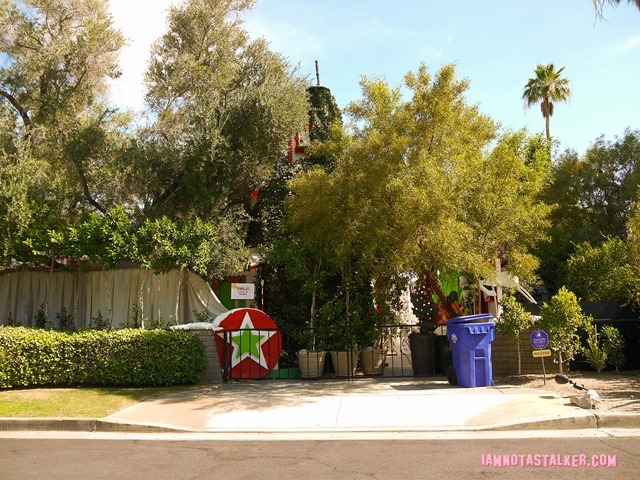 . . . but it really comes alive during the holidays.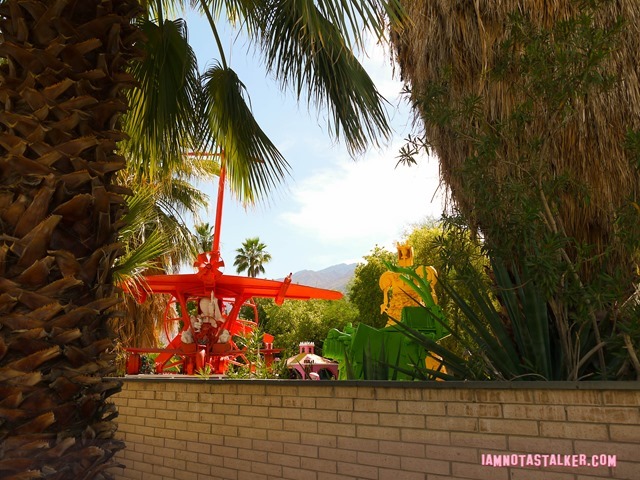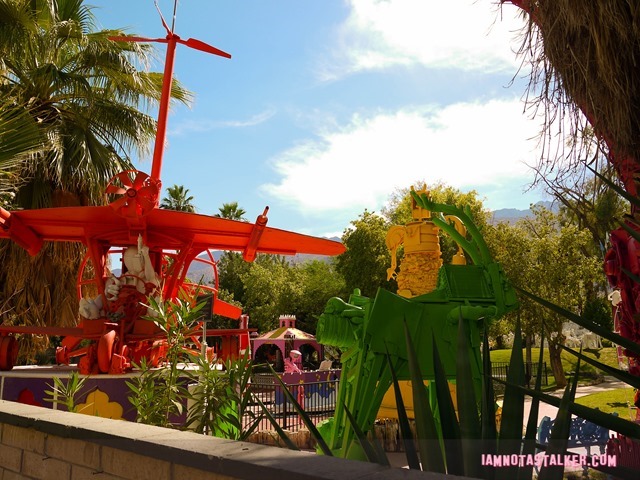 Come Christmastime, Kenny decks the place out with close to 9 million twinkle lights and, for a suggested $5 donation, welcomes guests onto his property to get an up-close view of his version of a winter wonderland.  Robolights has become a holiday staple for desert denizens, with more than 20,000 visitors walking through it each year.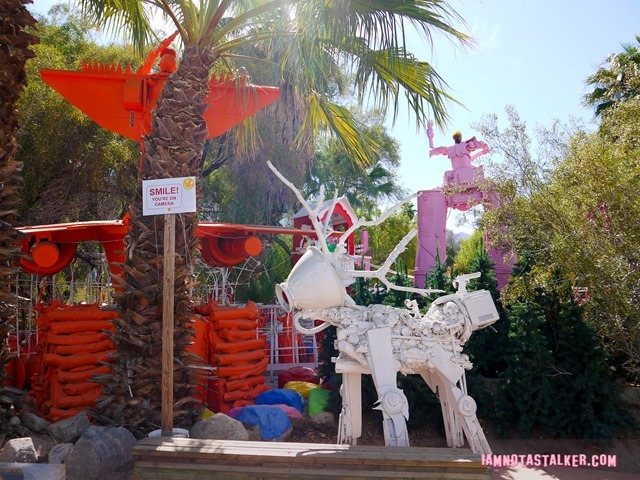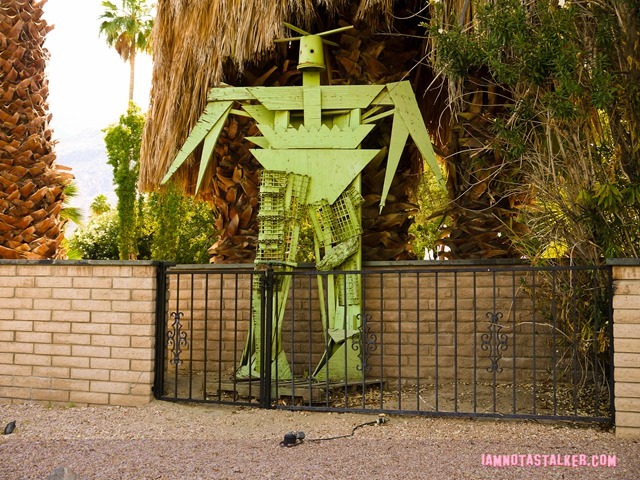 Kenny describes the celebratory display as a "fusion of robotic, holiday and extraterrestrial themes giving visitors a holiday experience like no other."  Sadly, the GC and I have yet to visit Robolights during Christmastime, but are hoping to make it out there this year.  You can see some photographs of it in all of its yuletide glory here and here.  Even a non-holiday visit, though, allows for a completely unique and awe-inspiring experience.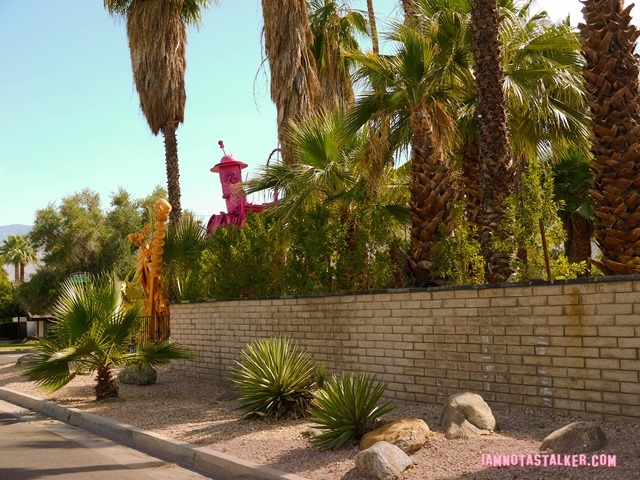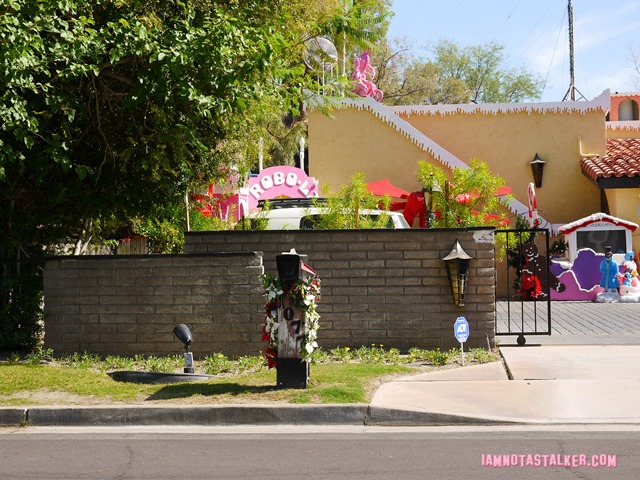 For more stalking fun, follow me on Facebook, Twitter, Instagram, Los Angeles magazine and Discover Los Angeles.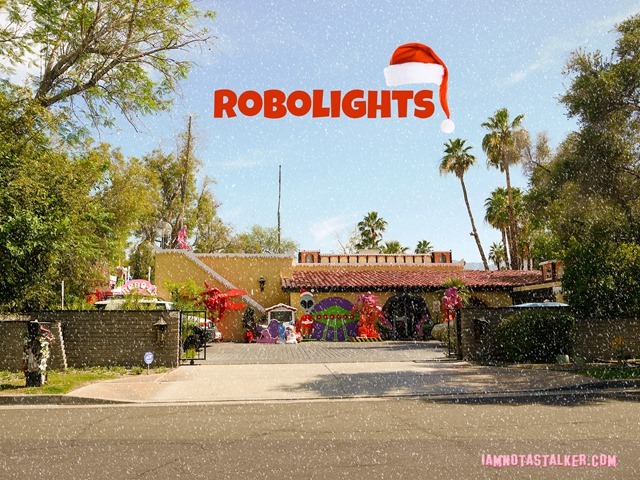 Until next time, Happy Stalking! 

Stalk It: Robolights is located at 1077 East Granvia Valmonte in Palm Springs.  You can visit the property's Facebook page here.  The holiday display is currently running nightly from 4 to 9:30 p.m. through January 3rd.  Though admission is free, a $5 donation is requested.
94227