Beeman Park from "Girls Just Want to Have Fun"
Feb 22nd, 2016 | By
Lindsay
| Category:
Movie Locations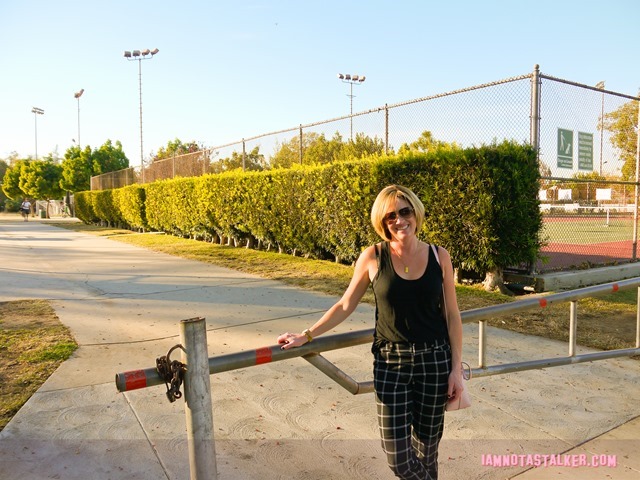 I often get asked if I think that someday down the road I might run out of places that I am passionate about stalking.  That is like asking if I will ever tire of shopping!  The answer is a definitive no!  As long as movies and TV shows continue to be made, this girl will continue a'stalking, passionately so!  Heck, even if Hollywood did cease churning out new films and television series, my To-Stalk List would remain full.  I am constantly discovering new-to-me productions that warrant stalking, not to mention the fact that there are countless locations from films and shows I have long been a fan of that I have yet to visit.  Case in point – Studio City's Beeman Park which was featured in the 1985 romcom Girls Just Want to Have Fun, one of my all-time favorite flicks.  Fellow stalker Chas, of the It's Filmed There site, tracked down the locale a few years back, but, for whatever reason, I failed to stalk it until recently.  When I finally did make it out there, though, I could not have been more thrilled and was immediately brought right back to the first time I watched the movie over 30 years ago!
Beeman Park, which is also known as Studio City Recreation Center, is a very cute little spot that I had never heard of until Chas discovered it, which is actually quite surprising being that it has appeared onscreen numerous times.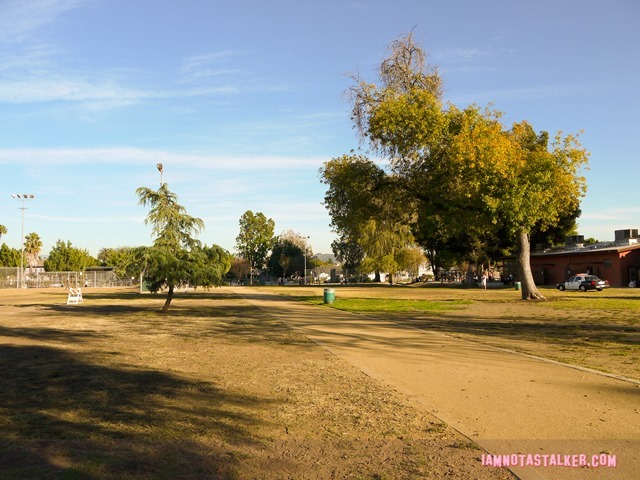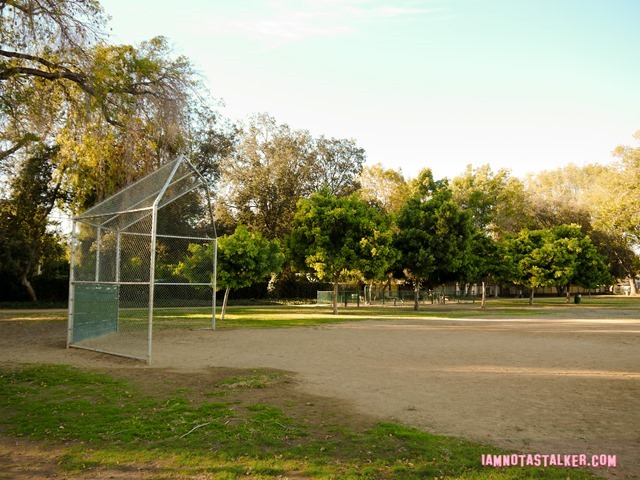 The 4.5-acre park features four baseball diamonds, a jogging path with fitness stations, two basketball courts, a picnic area, a playground, four tennis courts, barbeque pits, and an auditorium.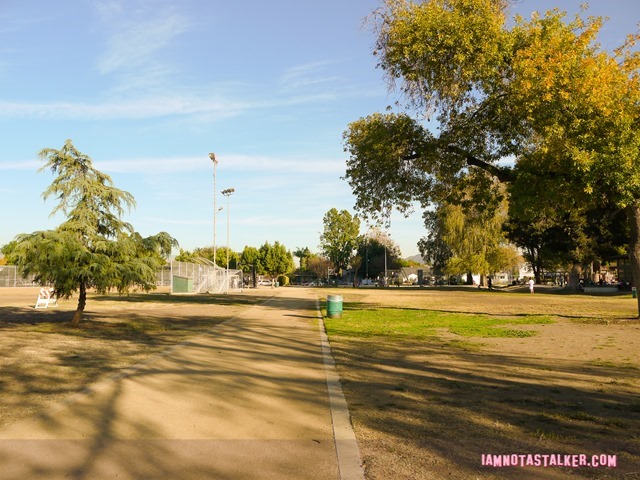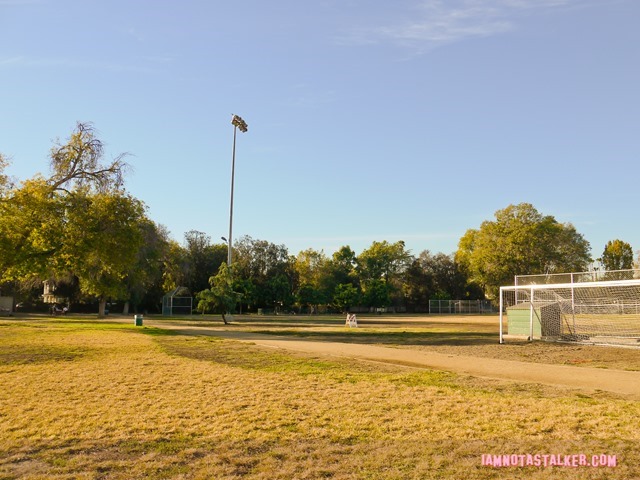 Studio City Recreation Center is a very peaceful space.  While we were walking around, we saw couples jogging, adults reading, kids engaging in pick-up basketball games, and fathers and sons playing catch on the various baseball diamonds.  Though there were plenty of people on the premises, it was still quite quiet and tranquil – the perfect spot to spend a shady afternoon.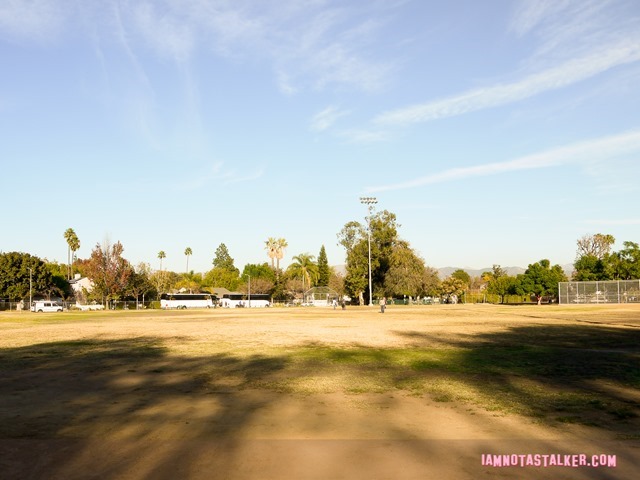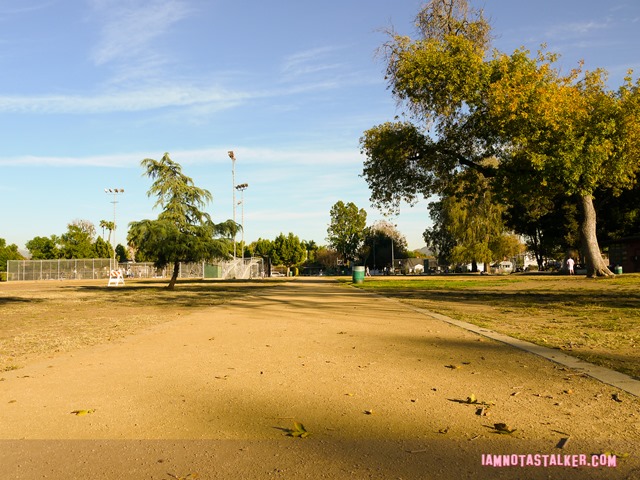 Beeman Park is also quaintly picturesque and it is not hard to see how it has wound up onscreen so many times over the years.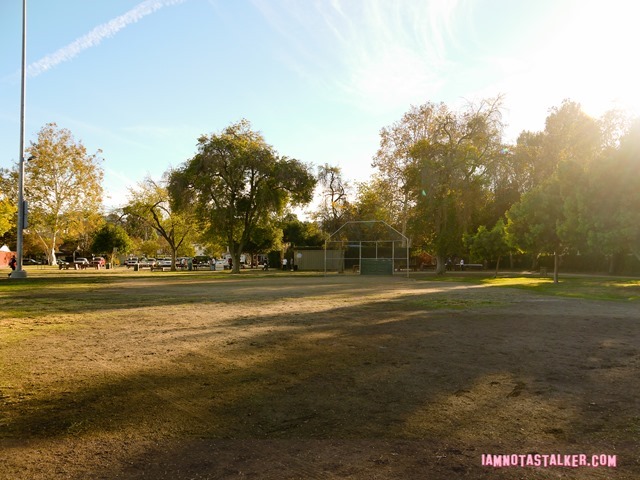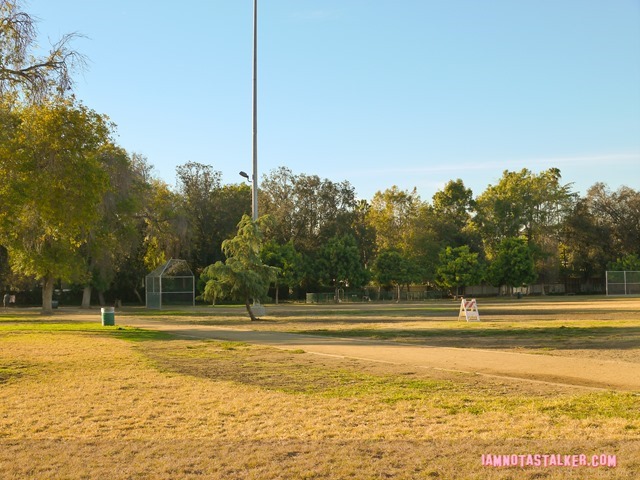 In Girls Just Want to Have Fun, Studio City Recreation Center masks as the unnamed downtown Chicago park where the Dance TV auditions are held.  Though it is only featured in one scene, it is a rather prominent scene and several areas of the park are shown.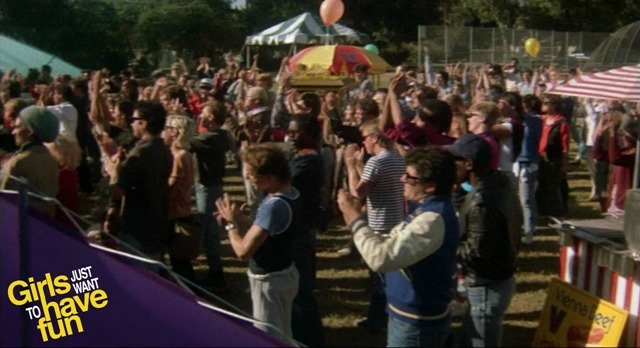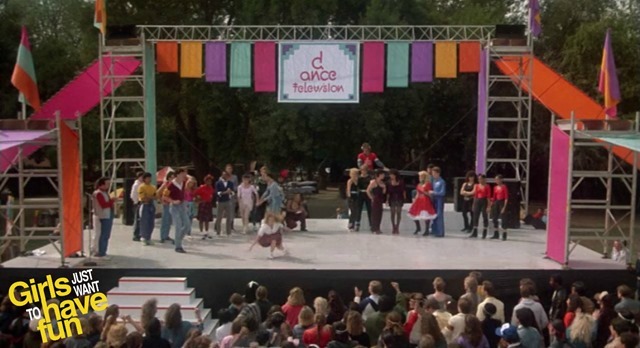 Those areas are denoted in the aerial view below.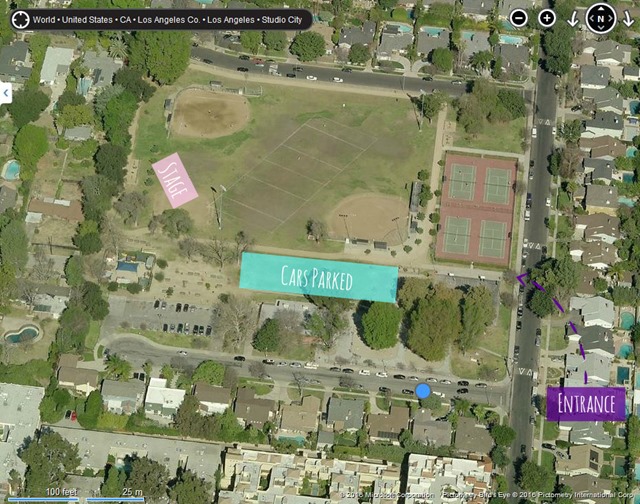 In the beginning of the scene, Jeff Malene (Lee Montgomery) and Drew Boreman (Jonathan Silverman) drive onto the property via an access way on the park's eastern side located at approximately 4457 Beeman Avenue.  The house visible in the background of the segment is located at 4456 Beeman.  The residence's exterior has been altered in recent years, but you can see what it looked like previously via the Google Street View image pictured below, which was taken in July 2007.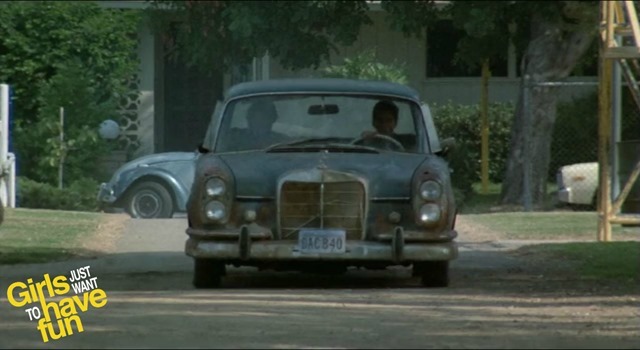 A current photograph of the house is pictured below.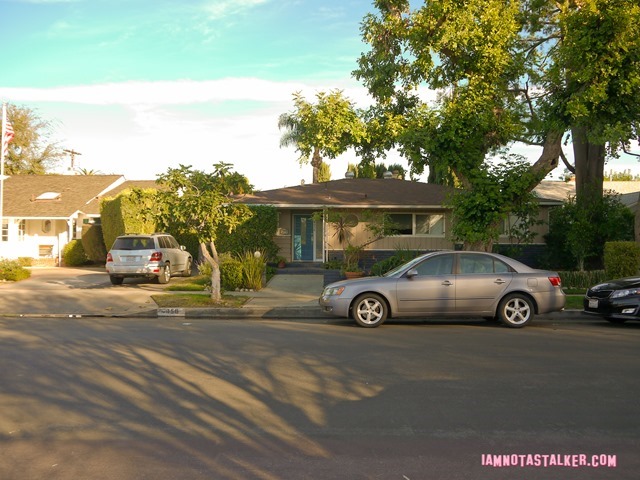 Though the access way that Drew and Jeff drove through is still intact, it is no longer accessible to cars.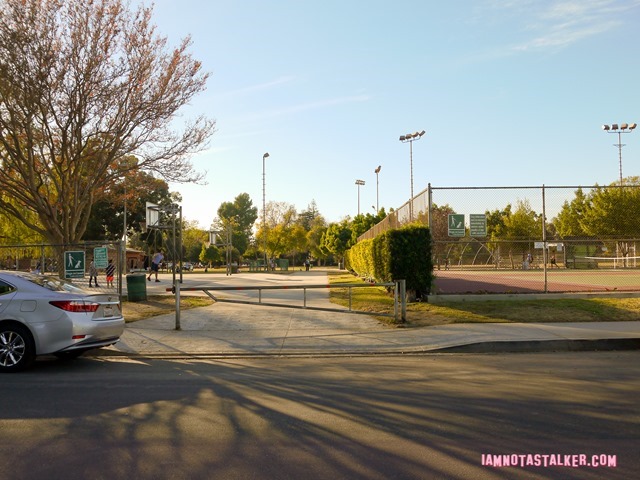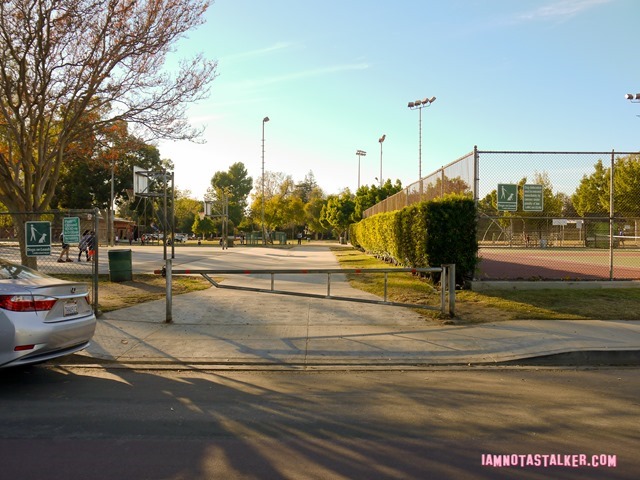 After entering the property, Drew and Jeff park on a patch of grass located in the southern portion of Studio City Recreation Center, just south of the baseball diamonds.  The same area is pictured in the photograph below, albeit from a different angle.  It is there that Drew accidentally hits on a young Maggie Malene (Shannen Doherty) and calls her a punk, which, FYI, is not as cool new wave, but is a lot better than preteen!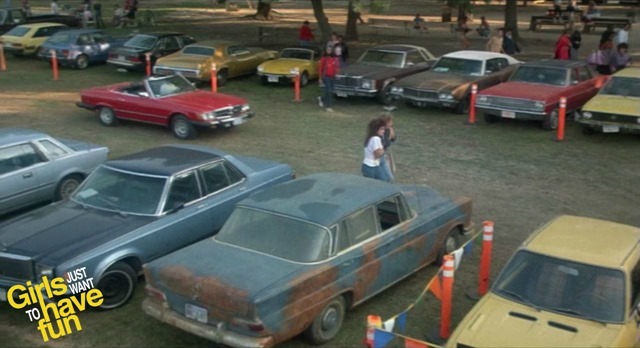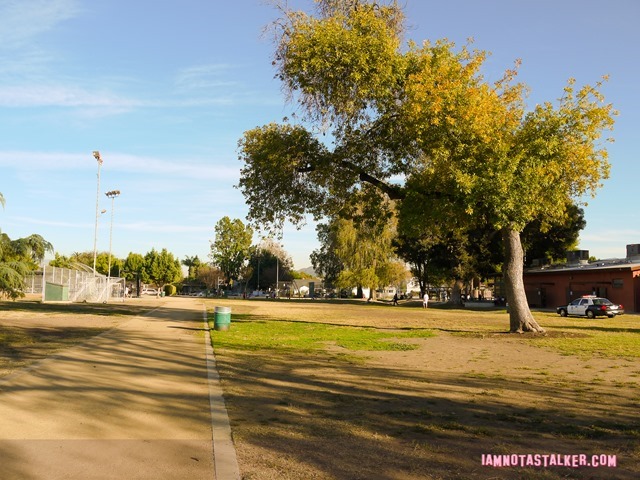 The building that was visible behind Drew and Jeff in the scene is still there today, although it currently looks a bit different than it did when Girls Just Want to Have Fun was shot.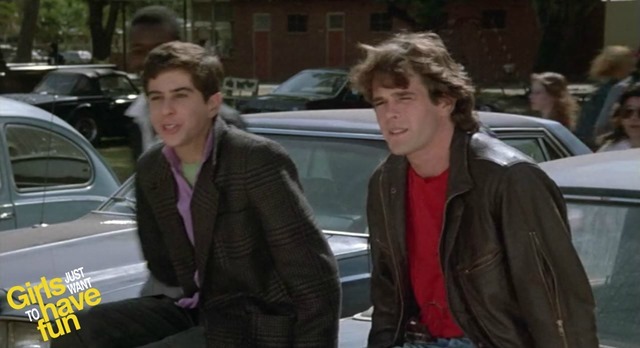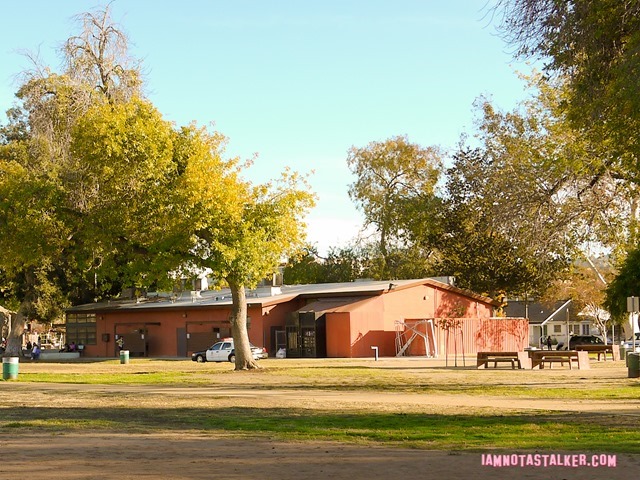 The colorful (and definitely '80s-style) stage where the actual auditions took place was set up on top of the park's southwestern-most baseball diamond, in the area pictured below.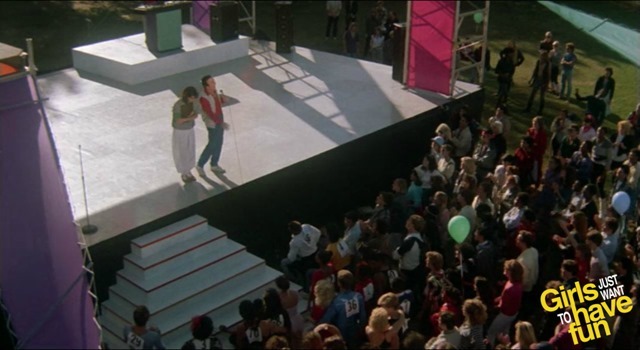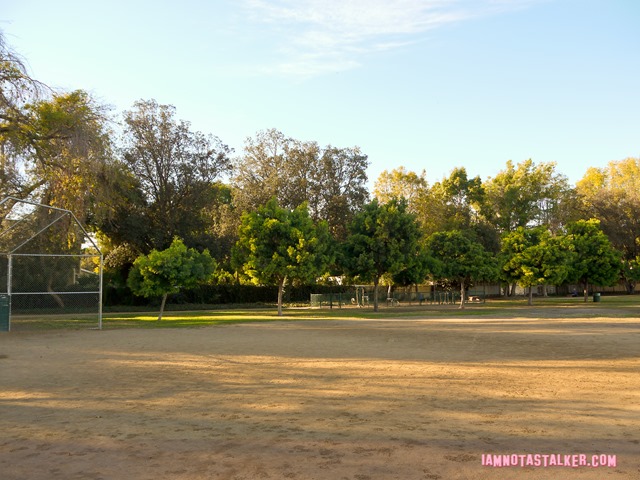 And come on, fans of the movie – you can't look at the screen capture below and not have the lyrics to "Dancin' in the Street" come pouring into your head, am I right?  "Callin' out around the world, are you ready for a brand new beat?  Summer's here and the time is right, for dancin' in the street.  They're dancin' in Chicago (dancin' in the street), and down in New Orleans (dancin' in the street), in New York City (dancin' in the street).  All we need is music – music, sweet, sweet, sweet music.  There'll be music everywhere – everywhere!  They'll be swingin', swayin' and records playin' and dancin' in the street!"  I digress, but man, just one glimpse of that scene and all the lyrics come flooding right back!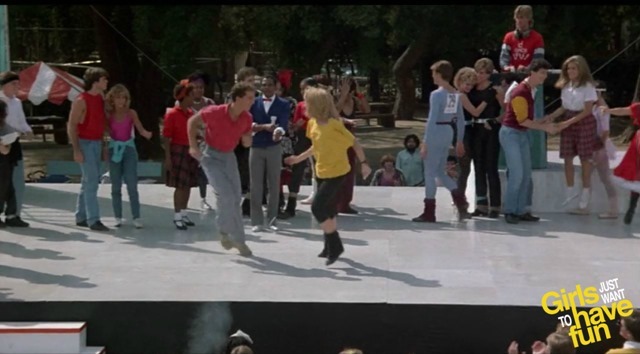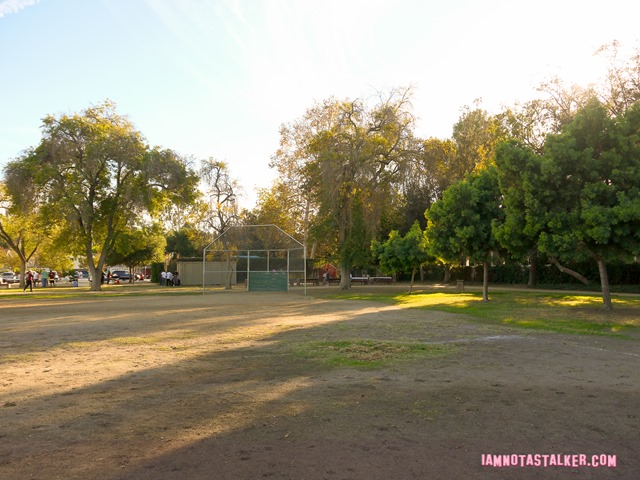 I have always been obsessed with the Bob Fosse-style arm movements that Janey Glenn (Sarah Jessica Parker) employed during her audition, so I, of course, had to re-create them while I was there.  (If I only had a stage!)  I mean, it's no wonder that Jeff fell in love with her in that moment.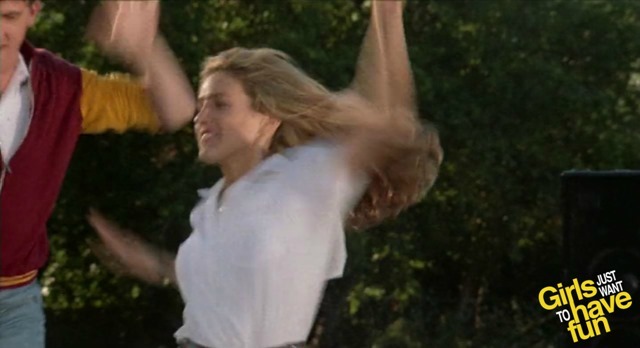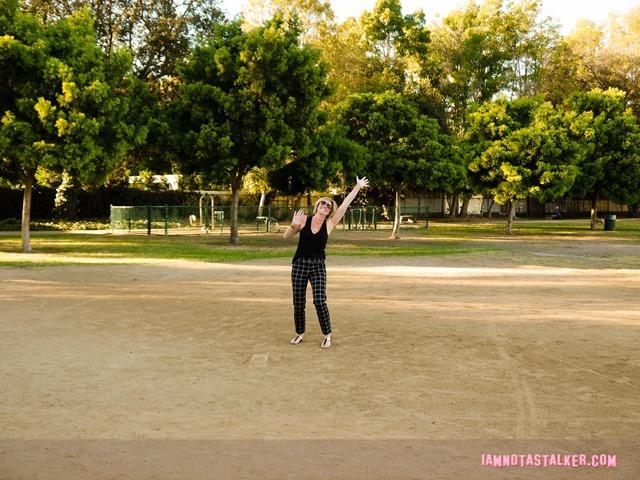 You can watch a portion of the Girls Just Want to Have Fun audition scene by clicking below.
Studio City Recreation Center was also where Perry Cox (John C. McGinley) and Jordan Sullivan's (Christa Miller) divorce ceremony was held in the Season 4 episode of Scrubs titled "My New Game," which aired in 2004.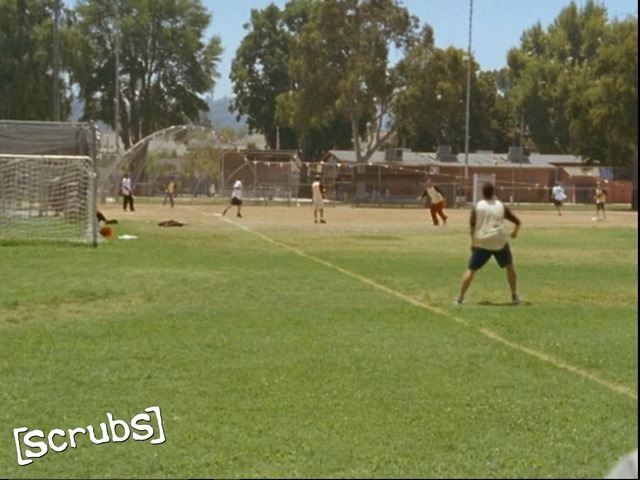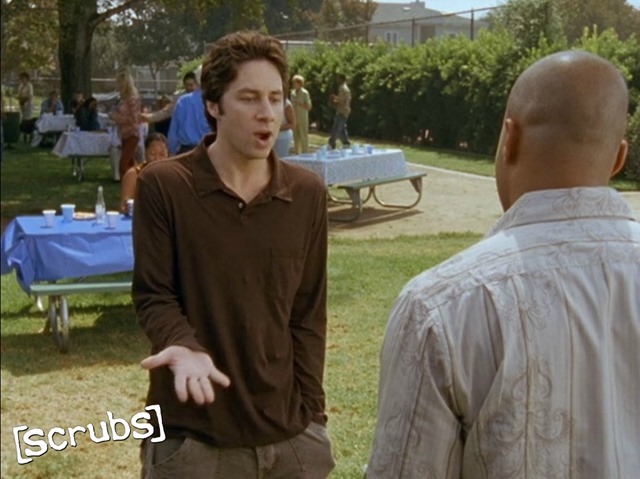 Beeman Park was the site of a couple of Laire (aka "Live Action Interactive Role-playing Explorers") events in the 2008 comedy Role Models.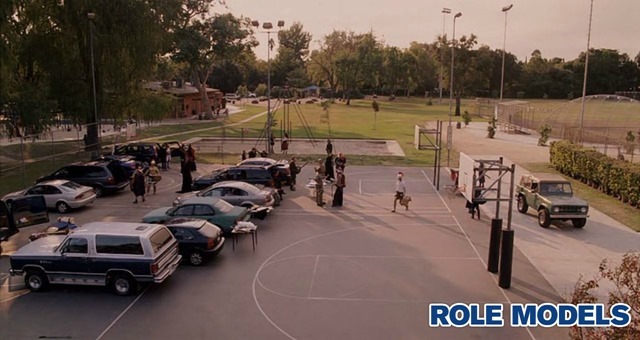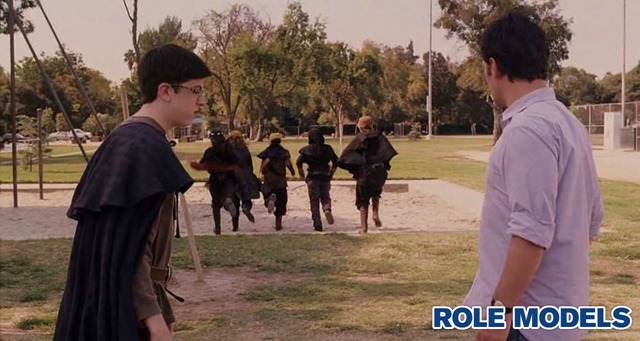 In the movie, it was made to appear as if "The Burger Hole" was located across the street from the park, but, in actuality, the restaurant, which is a Shakers in real life, can be found about 15 miles away at 601 Fair Oaks Avenue in South Pasadena.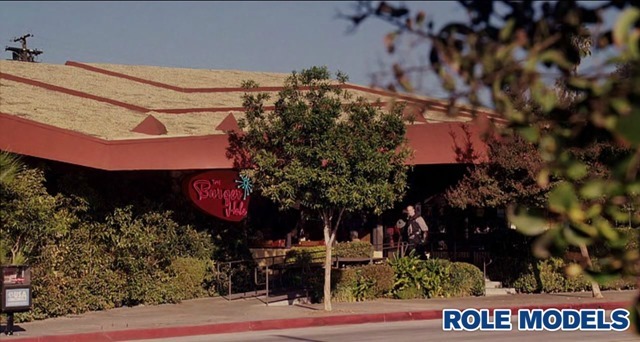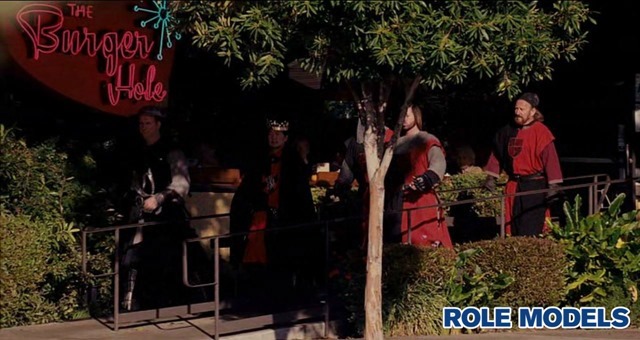 Studio City Recreation Center was also where the Annual Pawnee Easter Egg Hunt was held in the Season 1 episode of Parks and Recreation titled "Canvassing," which aired in 2009.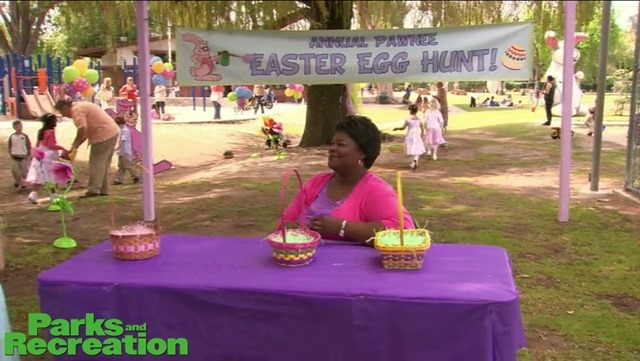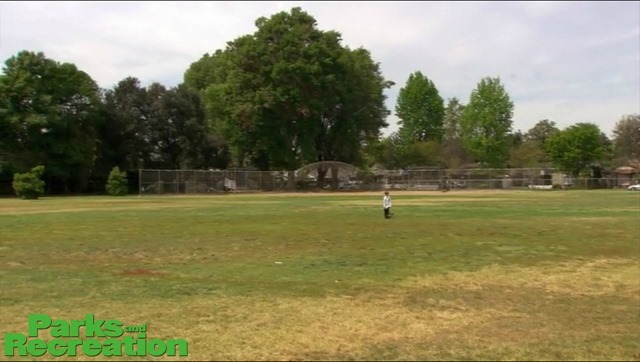 For more stalking fun, follow me on Facebook, Twitter, Instagram, Los Angeles magazine and Discover Los Angeles.
Big THANK YOU to Chas, from the It's Filmed There website, for finding this location!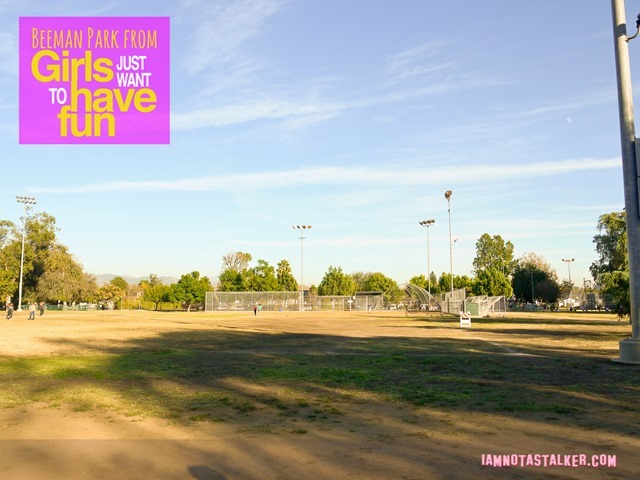 Until next time, Happy Stalking! 

Stalk It: Beeman Park, aka Studio City Recreation Center from Girls Just Want to Have Fun, is located at 12621 Rye Street in Studio City.  From what I have been able to piece together, the stage was set up diagonally in the eastern portion of the park, in the spot denoted with a pink rectangle below, the parking area was in the southern part of the park, in the spot denoted with a blue rectangle below, and the place where Jeff and Drew drove into the park (which is no longer accessible to cars) is located directly across the street from the house at 4456 Beeman Avenue, and is marked with the purple arrow below.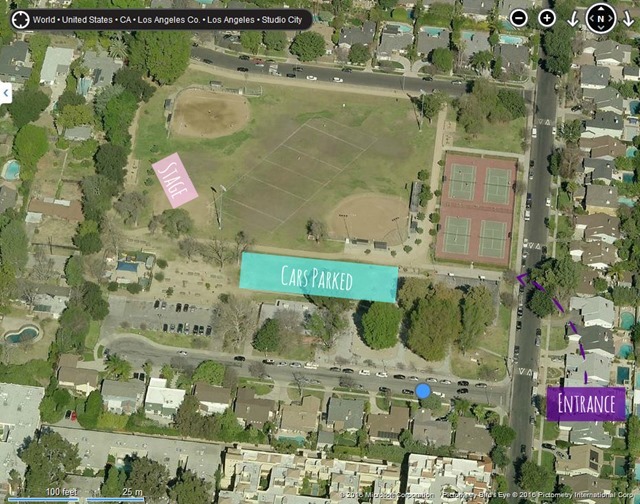 95558