NoMo Kitchen from "The Other Woman"
May 27th, 2016 | By
Lindsay
| Category:
Movie Locations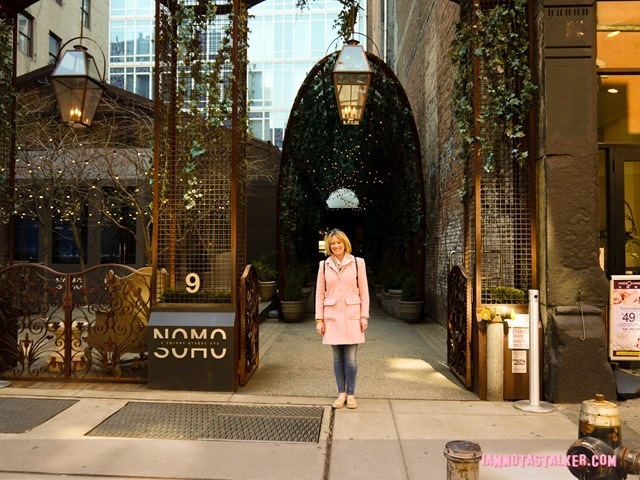 My favorite movie of 2014 was The Other Woman.  The romcom may have been heavily panned by critics, but I loved everything about it.  The Grim Cheaper and I saw it in theatres shortly after it premiered and then I purchased a copy as soon as it came out on DVD and have proceeded to watch it copious times since.  I'm addicted!  The flick was lensed primarily in New York and its environs and I, of course, tracked down the vast majority of its locales immediately upon buying the DVD.  (I chronicled a few of them in an August 2014 Los Angeles magazine post which you can read here.)  The spot I was most anxious to stalk was the restaurant featured at the end of the movie.  I finally got my chance while in NYC last month.
At the end of The Other Woman (spoiler alert!), after exacting revenge upon their cheating husband/boyfriend Mark King (Nikolaj Coster-Waldau), Carly Whitten (Cameron Diaz), Kate King (Leslie Man), and Amber (Kate Upton) headed to an absolutely gorgeous restaurant to celebrate.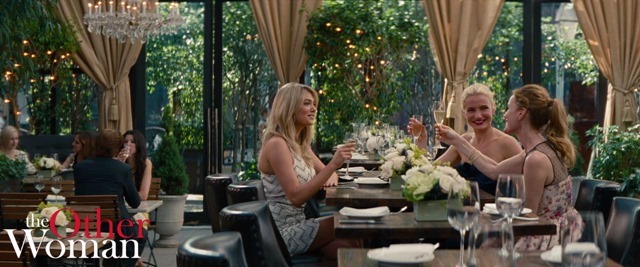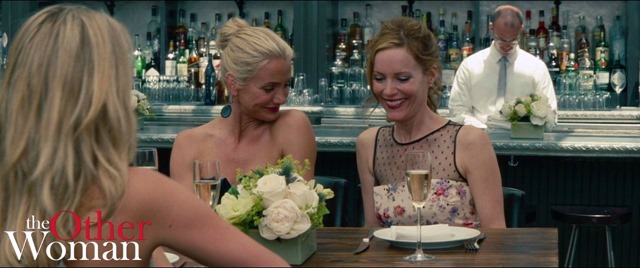 The eatery's setting was nothing short of magical and, even though it was only featured briefly in the movie, I became captivated by it while watching.  Thanks to the On the Set of New York site, I learned that filming of the restaurant scene had taken place at Isola Trattoria & Crudo Bar located at 9 Crosby Street in SoHo.  I added the information to my vast file of New York filming locations and did not do any further thinking on it until I started planning out itineraries for our April trip.  Isola Trattoria was one of my must-see/must-eat-at locales and, upon Googling the restaurant's name to see if reservations were suggested, I was heartbroken to learn that it had closed.  I added it to my To-Stalk List regardless with the hope that I might be able to peek through a window and catch a glimpse of the place's stunning interior.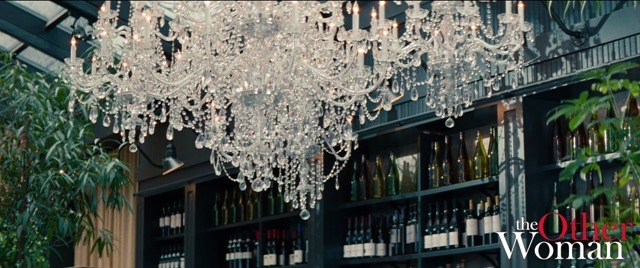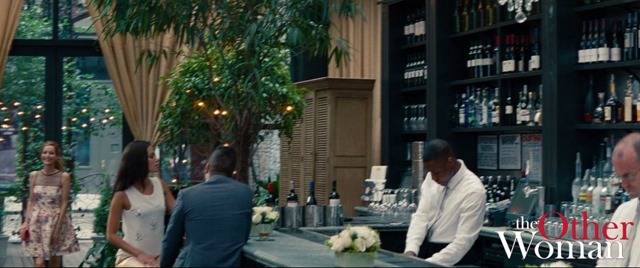 Imagine my surprise – and elation! – when I arrived on the scene and discovered that the restaurant was not only still open, but that it looked exactly the same as it did onscreen!  Thanks to the super friendly staff, I learned that the eatery had never actually closed, but had only undergone a name change, from Isola Trattoria & Crudo Bar to NoMo Kitchen.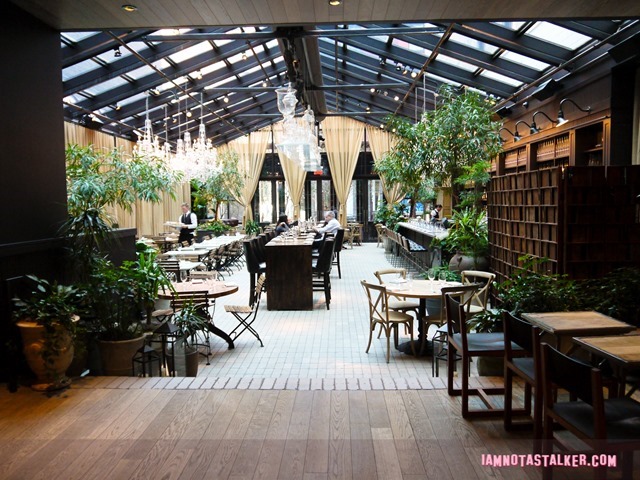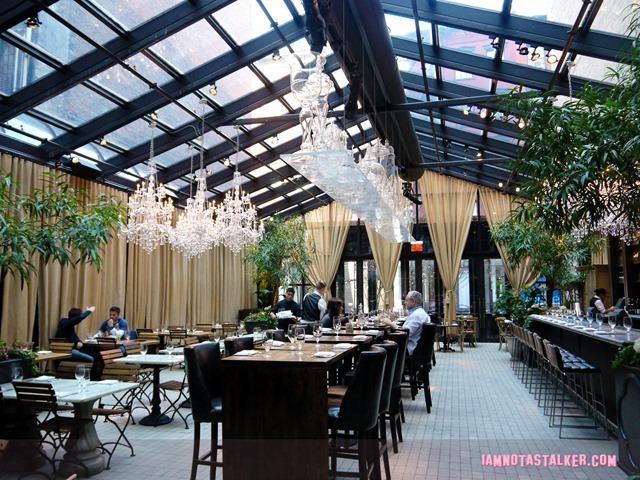 NoMo Kitchen is located on the ground floor of the hip and elegant NoMo SoHo hotel, which was originally constructed as the Mondrian SoHo in 2011.  The unique, dream-like schematic of both the hotel and restaurant was conceived by interior designer Benjamin Noriega-Ortiz, who drew inspiration from the 1946 film La Belle et la Bete (a French adaptation of the Beauty and the Beast fairytale).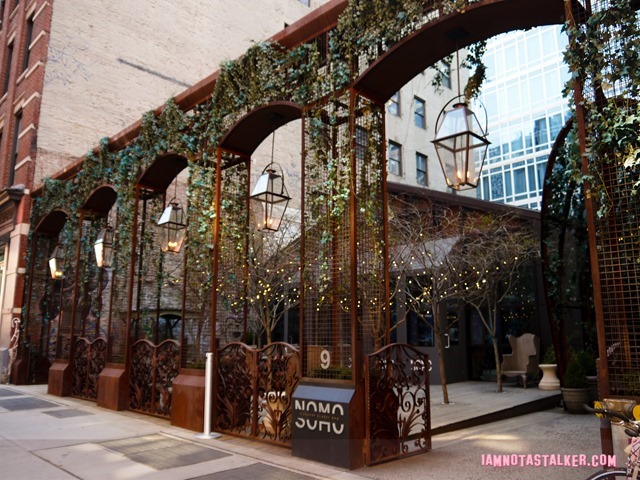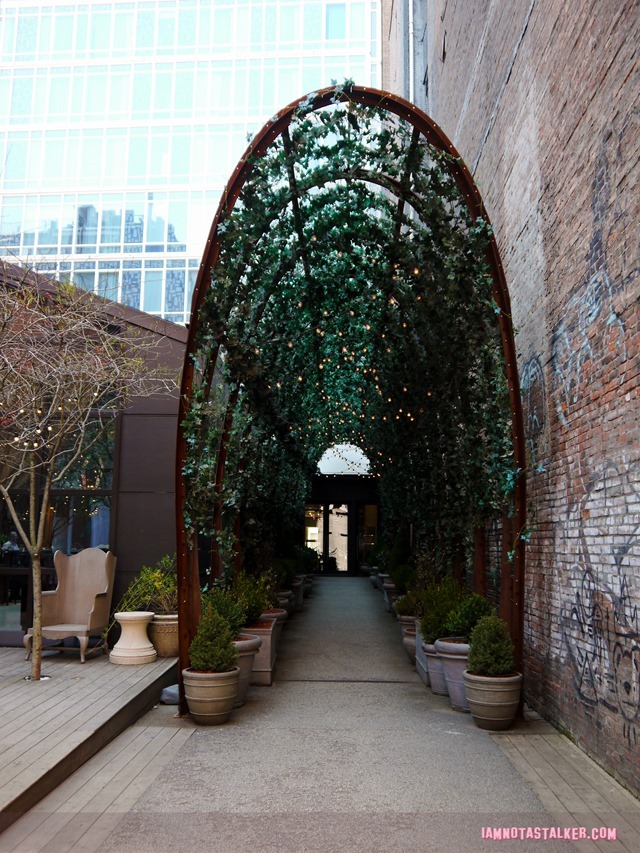 When the Mondrian first opened, the restaurant was a "sustainable seafood spot" known as Imperial No. 9.  Helmed by former Top Chef contestant Sam Talbot, the 180-seat, 5,000-square-foot venue consisted of two sections – an interior dining room and a greenhouse-like space enclosed by a glass atrium.  The stunning greenhouse is the area that appeared in The Other Woman.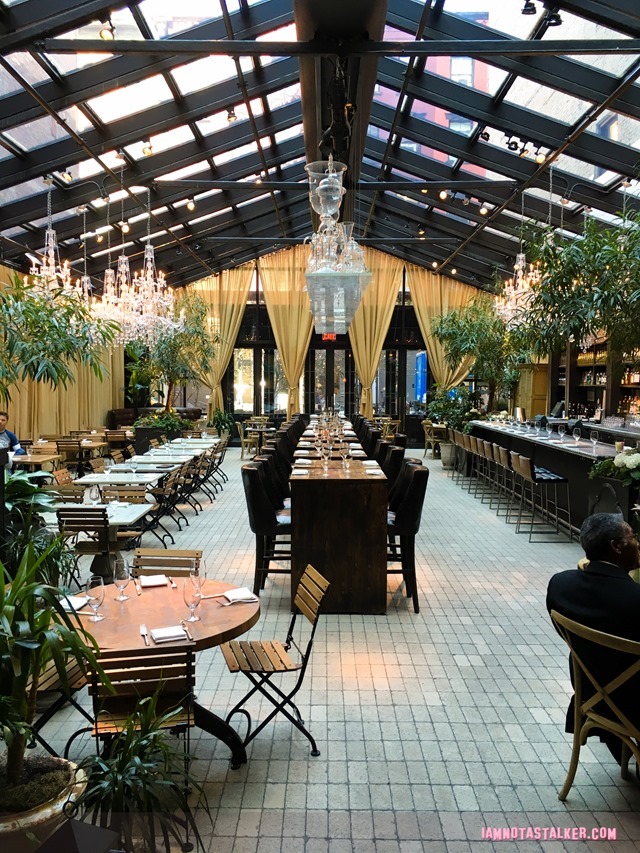 By August 2012, the eatery had become Isola Trattoria.  While the menu received an overhaul at that time, the striking dining area thankfully did not.  Aside from swapping out Imperial's odd patio-furniture-like tables and chairs for more sleek leather and wood combinations, the space was left untouched.  It was also left unaltered during the transition from Isola to NoMo Kitchen (the name is a combination of the words "nostalgic" and "modern") in 2015.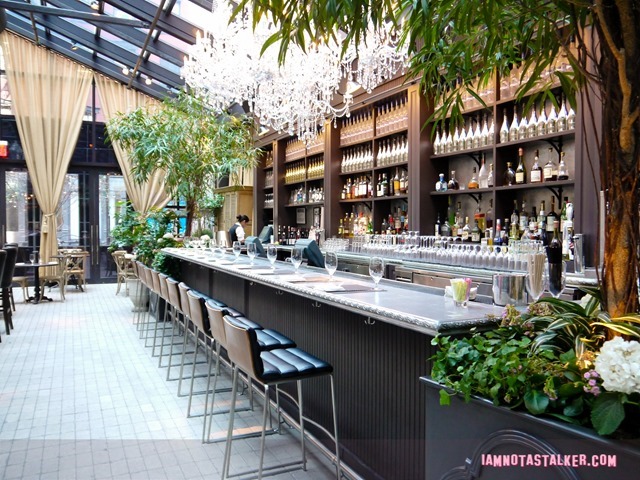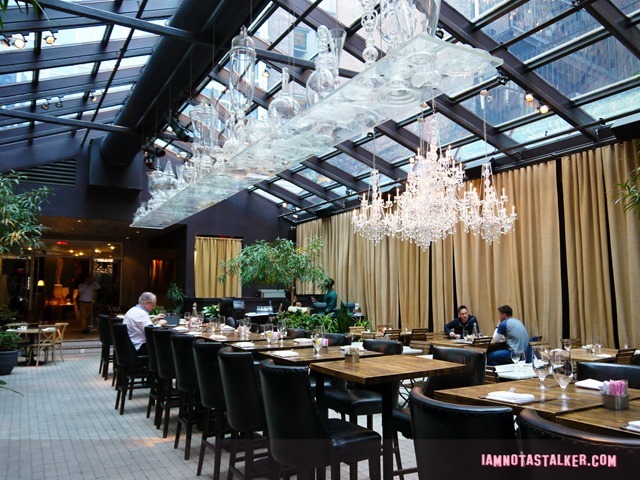 NoMo Kitchen still retains its breathtaking garden-like setting, with towering crystal chandeliers hanging from the peaked glass roof, a sprawling cream stone bar backed by handsome oak shelving, and massive amounts of foliage adorned with twinkle lights.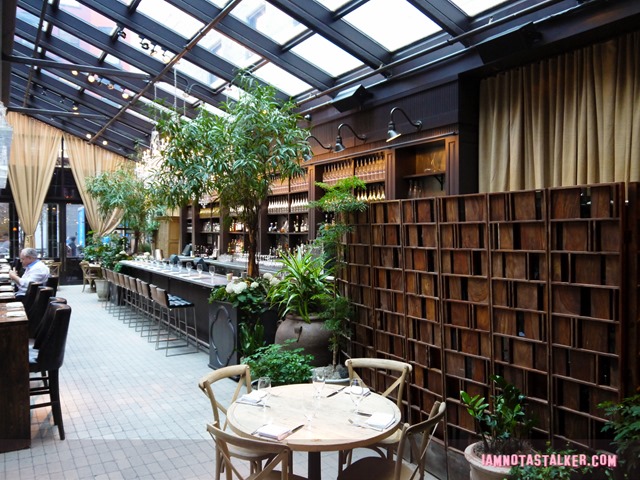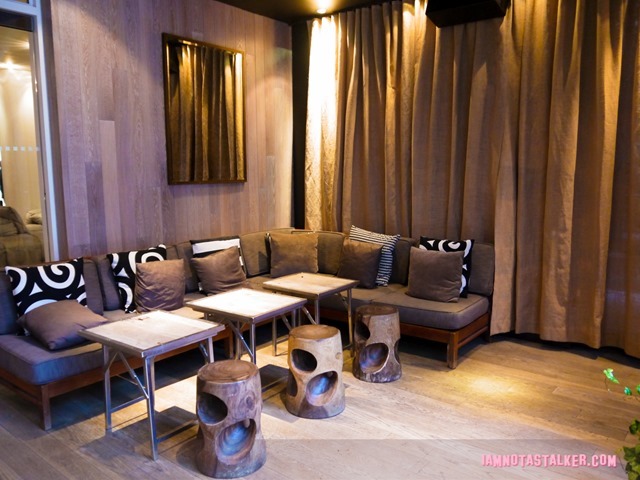 The site also boasts an adorable outdoor patio.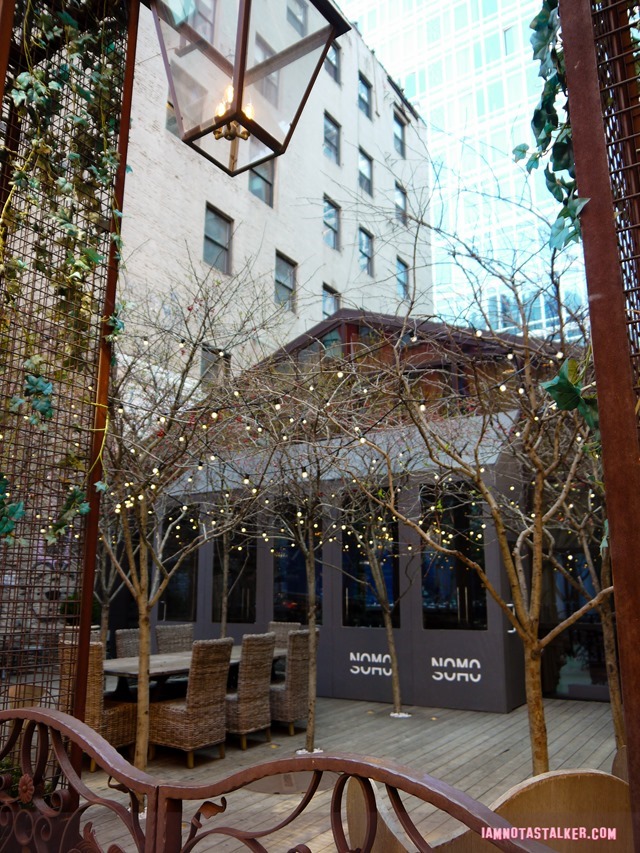 I half expected fairies to start flying around while we were exploring the place.  It's truly that magical!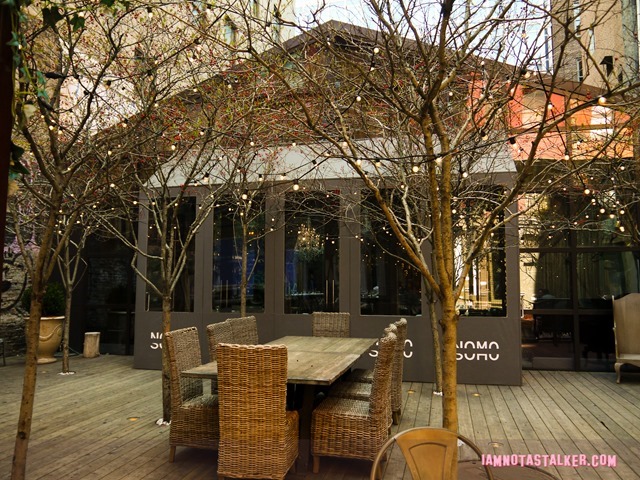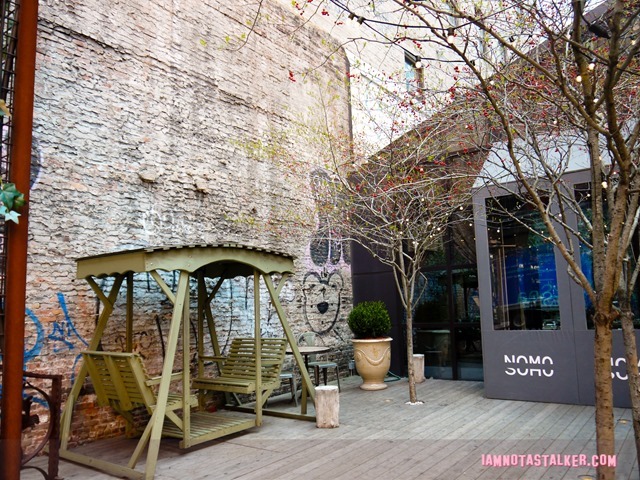 NoMo Kitchen is easily one of New York's most beautiful spaces.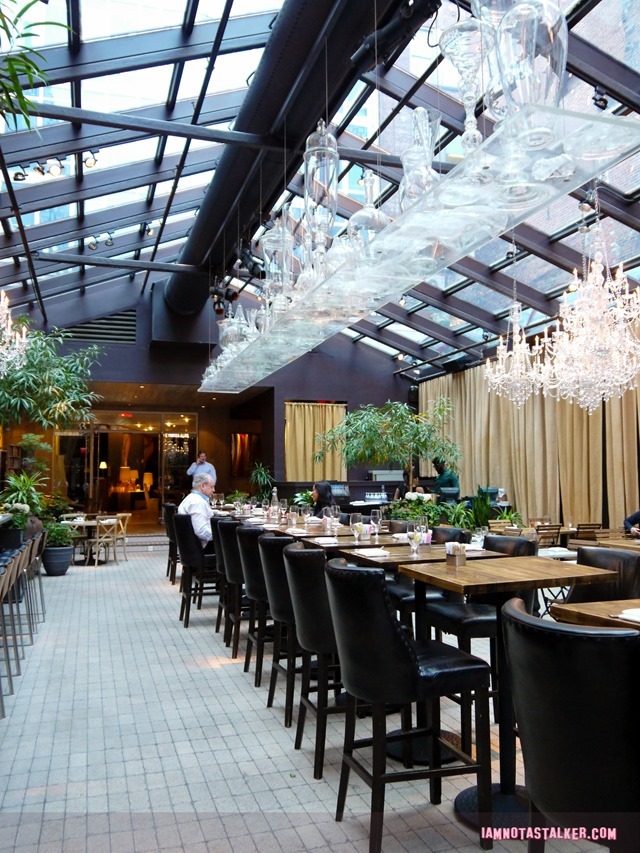 Besides functioning as a working restaurant, the site is also available as a special events venue.  I can't even image how gorgeous a wedding there would be!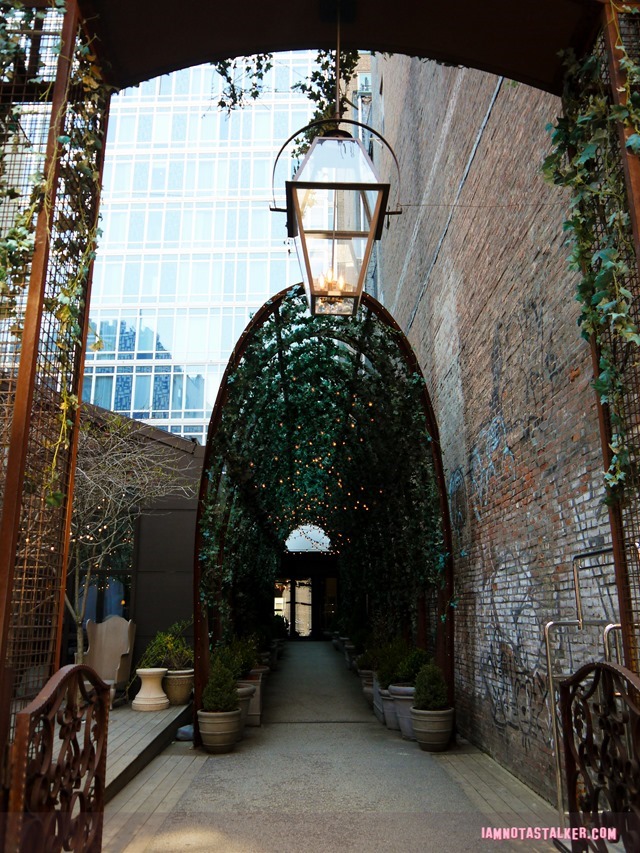 On a side-note – and speaking of special events – while in New York, the GC, my friend Owen (from the When Write Is Wrong blog), and I happened to meet a woman named Man-Lai Liang who did us an enormous favor.  I won't get into specifics, but to say she hooked us up would be a vast understatement.   I wanted to say a huge thank you to her for her incredible kindness and also give her a shout-out.  Man-Lai is a New York-based special events coordinator, so if you are looking for help in planning your next Big Apple party, I urge you to contact her.  You can visit her website here.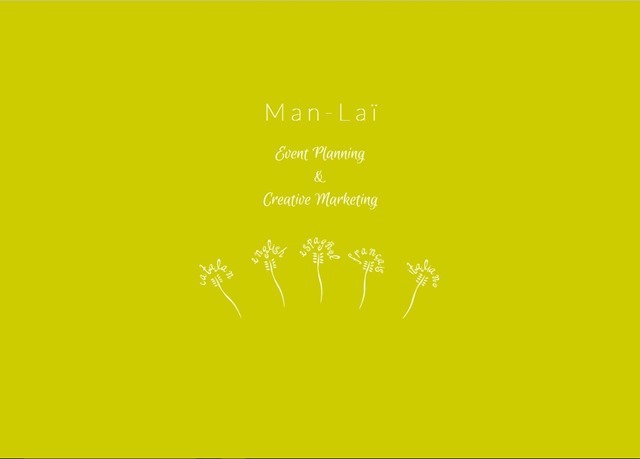 Big THANK YOU to the On the Set of New York website for finding this location! 

For more stalking fun, follow me on Facebook, Twitter, Instagram, Los Angeles magazine and Discover Los Angeles.
Until next time, Happy Stalking! 

Stalk It: NoMo Kitchen, from The Other Woman, is located at 9 Crosby Street, inside of the NoMo SoHo hotel, in New York's SoHo district.  You can visit the eatery's official website here.
97334