The Blind Donkey from "Revenge"
Aug 12th, 2016 | By
Lindsay
| Category:
TV Locations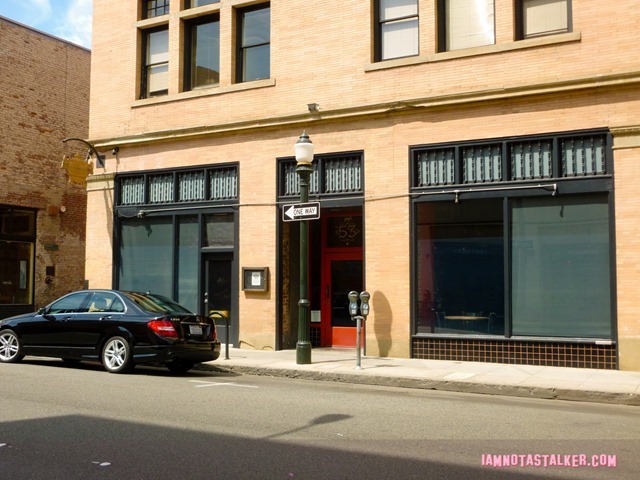 I stalk so many places, typically in quick succession, that oftentimes a few get lost in the shuffle.  Such was the case with The Blind Donkey, an Old Town Pasadena whiskey bar that I visited back in April, shortly before the Grim Cheaper and I headed off to New York, and then promptly forgot about until this morning when I was going through my many stalking photographs.  The site made an appearance during Season 4 of fave show Revenge.  I still have yet to watch the fourth and final season of the ABC series (I really need to get on that), but had scanned through the episode titled "Repercussions" to make screen captures for my January post about The L.A. Hotel Downtown.  While doing so, I spotted The Blind Donkey in a scene and, though I had never actually set foot in the watering hole at the time, recognized it immediately.
The spot that now houses The Blind Donkey has been the site of countless eateries over the years.  I never dined at any of them when I lived in Pasadena, but I did walk and drive by the space on a fairly regular basis when shopping in Old Town.  I even caught a movie being filmed on the premises once, so the place is quite memorable to me.  More on that later, though.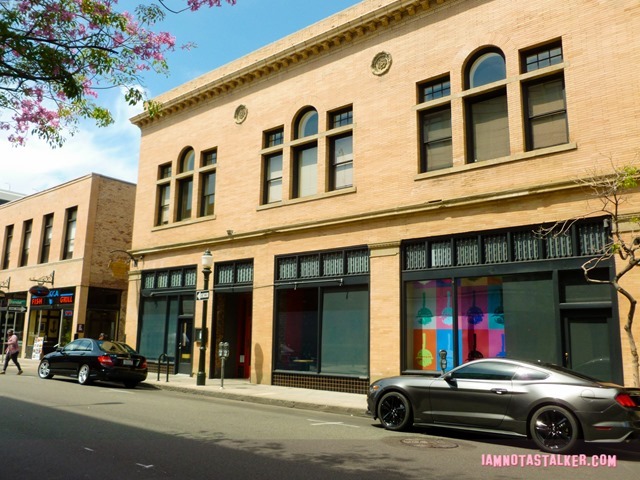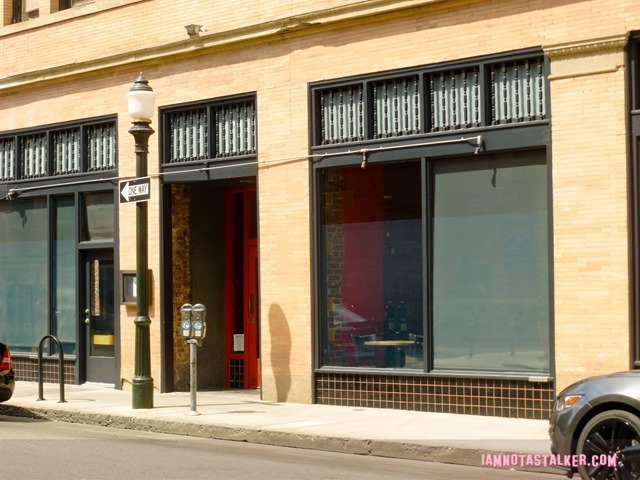 The Blind Donkey opened its doors on November 7th, 2012 (my mom's birthday!).  Prior to that time, the space housed Café Atlantic, then Brenart Café Restaurant Gallery, then Brenart Restaurant & Wine Bar (similar name to its predecessor, but a different owner), then Dish Bistro & Bar.  Like I said, it has been through a large succession of tenants in a short period of time.  It looks like The Blind Donkey is here to stay, though.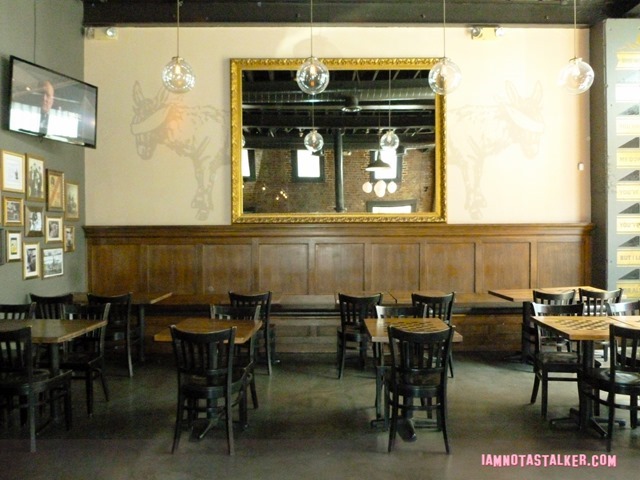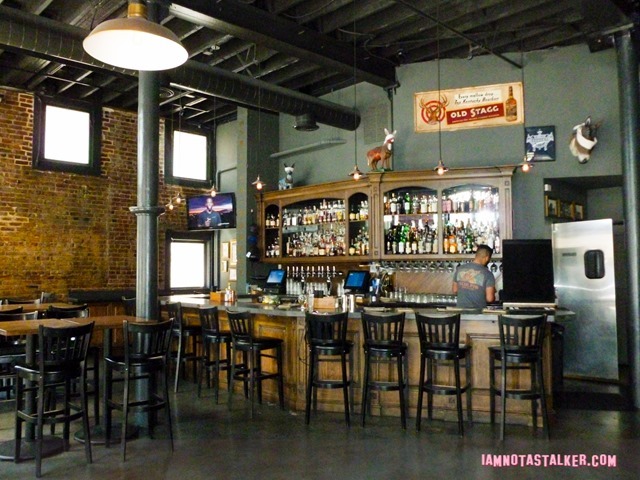 Though the establishment boasts several backers, including Ryan Sweeney (the restaurateur behind The Surly Goat, Der Wolfskopf, and Verdugo Bar), The Blind Donkey was actually the brainchild of Pasadena native/whiskey aficionado John Bower.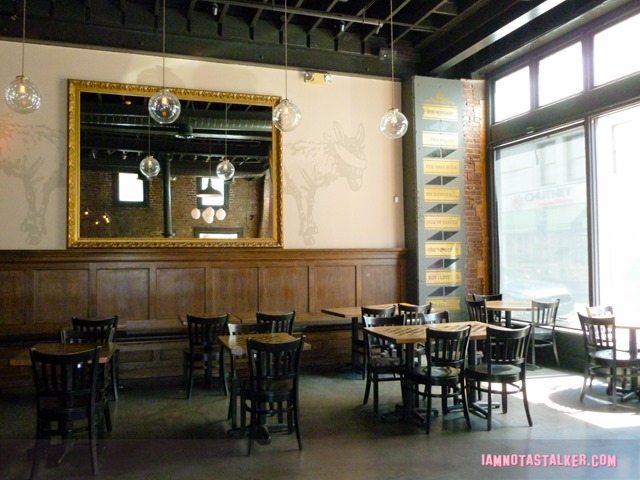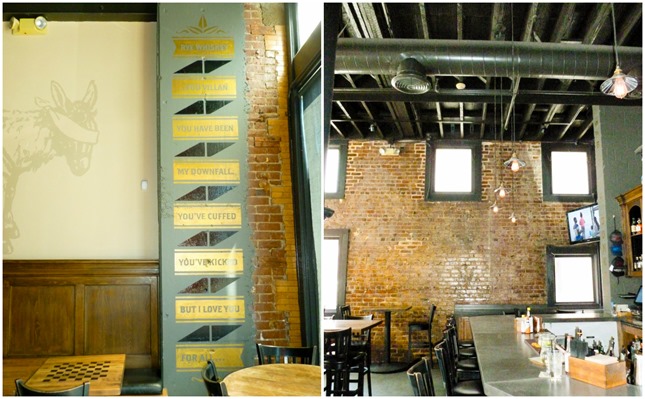 The watering hole is known for its large stock of whiskey (over 65 varieties), French fry offerings (The Blind Donkey takes its fries very seriously – there are ten variations on the menu), and hearty fare.  I opted for the Veggie Burger, which came with cheddar cheese, jalapeno ranch (I was a little skeptical about the dressing as I am not a fan of spicy foods, but it turned out to be uh-ma-zing!), sautéed mushrooms and onions, and a homemade pickle.  The bartender who served me could not have been nicer and everything I sampled was fabulous, so it should not have come as a surprise when the space loaded up almost to capacity shortly after I arrived.  Lucky for me, I showed up to grab lunch right when the restaurant opened at 1 p.m. on a Sunday and had the place completely to myself (empty eateries make for better photographs), but within twenty minutes all of the bar seats and most of the tables had been filled.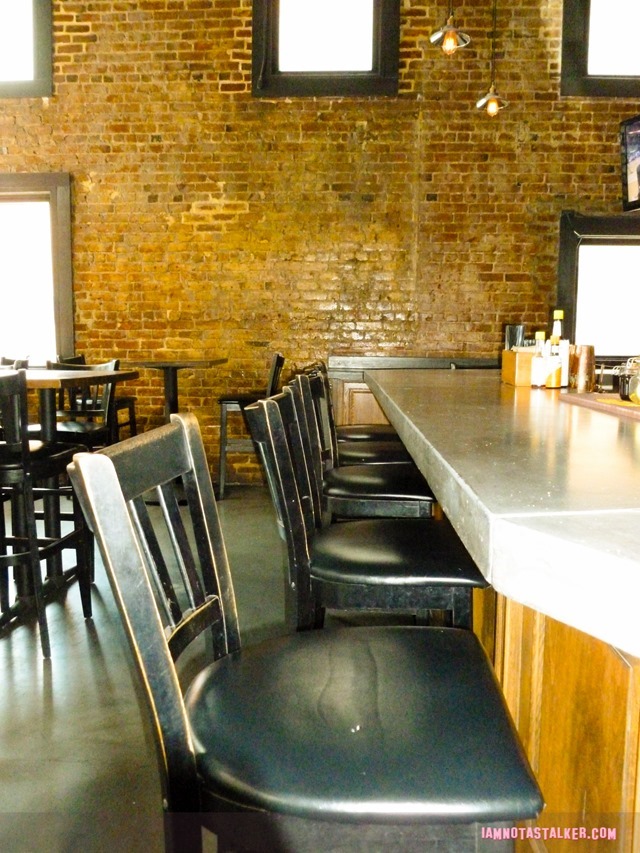 In the "Repercussions" episode of Revenge, Nolan Ross (Gabriel Mann) and Jack Porter (Nick Wechsler) discuss the return of David Clarke (James Tupper) over beers at The Blind Donkey.  Though I had never actually been inside the space at the time, I recognized enough of what was shown outside of the windows to know where filming had taken place.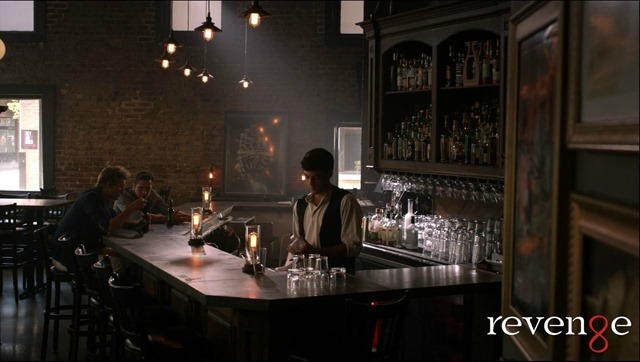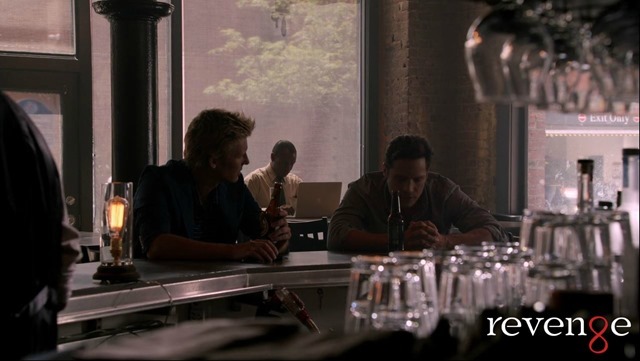 I fell in love with the bar's exposed brick walls and industrial décor on sight and immediately added the place to my To-Stalk list.  I am happy to report that The Blind Donkey is just as striking in person.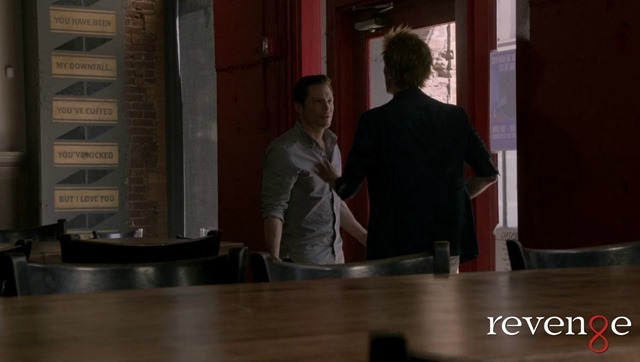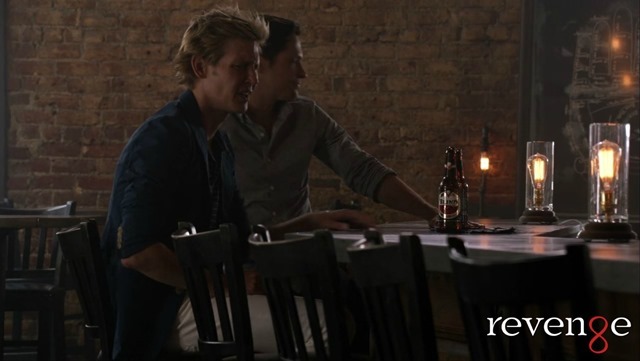 Back when the space housed Brenart Café Restaurant Gallery, it made an appearance in the 2007 action film Live Free or Die Hard.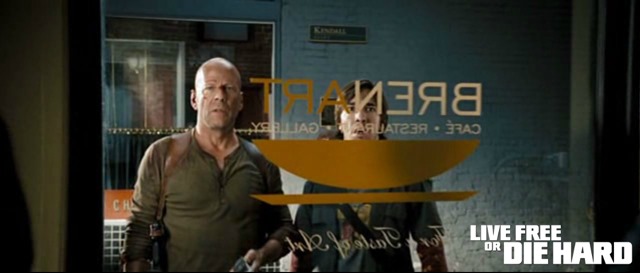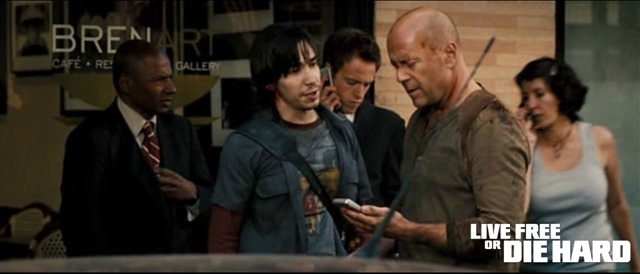 It is through the restaurant's side window that John McClane (Bruce Willis) and Matthew Farrell (Justin Long) watch fake news footage of the United States Capital Building being destroyed.  In the scene, John and Matthew are standing in Kendall Alley, which runs along the west side of the eatery.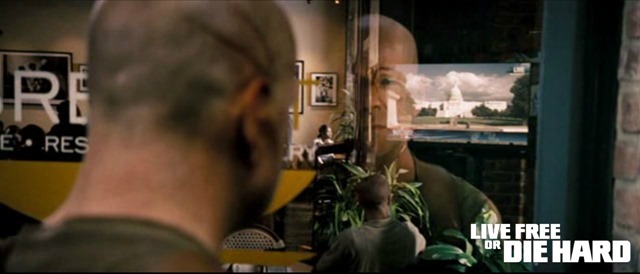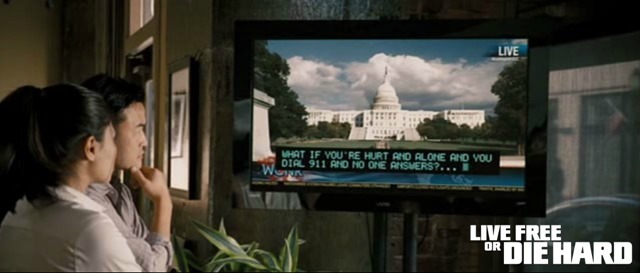 The window that John and Matthew looked through is still intact and is denoted with pink arrows in the images below.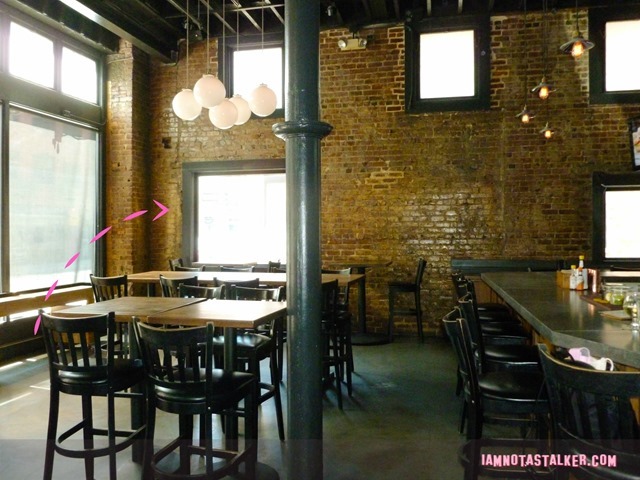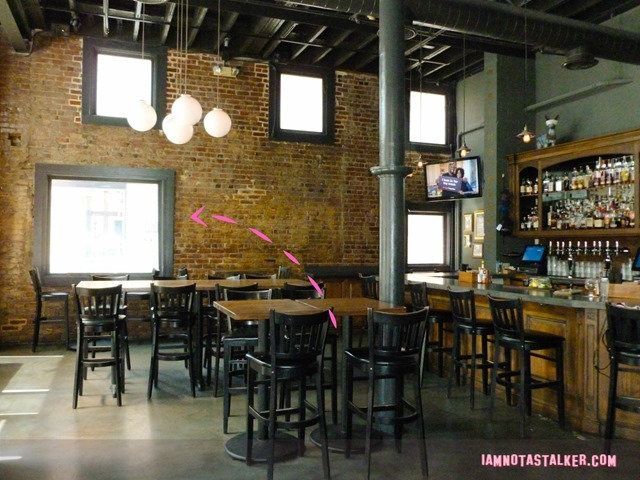 I actually saw the Live Free or Die Hard scene being filmed very briefly.  In late November 2006, I was driving out of the One Colorado parking garage, located just across the street from Brenart Café Restaurant Gallery, and while paying at the ticket booth, looked up and was shocked to see a battered and bloodied Bruce Willis standing in the alley right across from me!  Because there were cars behind me and I was heading back to work (I was a personal assistant at the time), I could not stop to watch, unfortunately.  But the image of Bruce standing mere feet away always stuck with me and brought a smile to my face every time I ventured past the Brenart space.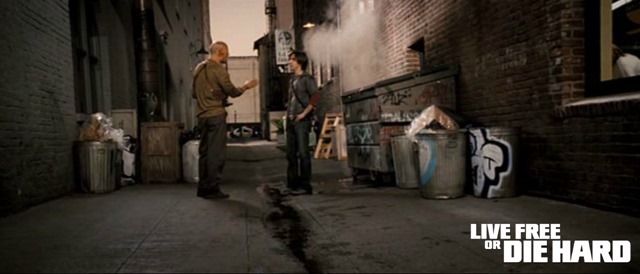 While scanning through Live Free or Die Hard to make screen captures for this post, I was floored to spot The Novel Café, from Little Black Book, make an appearance.  I was less than floored when I discovered shortly thereafter that the coffee shop had since closed.  I loved that place!  A Groundwork Coffee Co. now inhabits the spot.  I will definitely be checking it out the next time I am in town.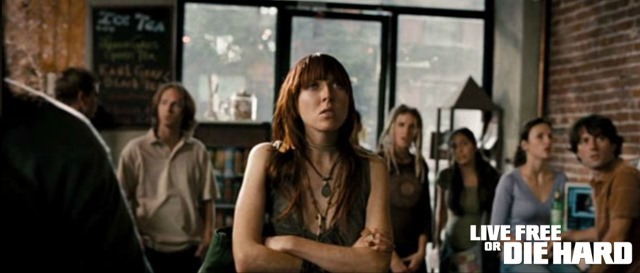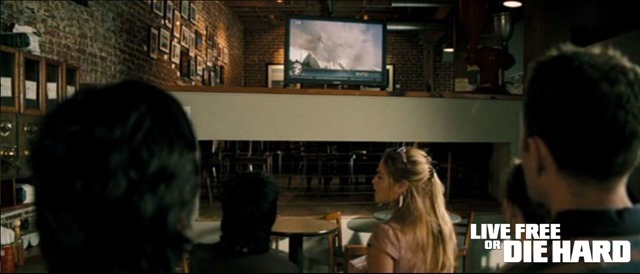 The exterior of The Blind Donkey is also seen briefly in the Season 11 episode of Criminal Minds titled "Target Rich."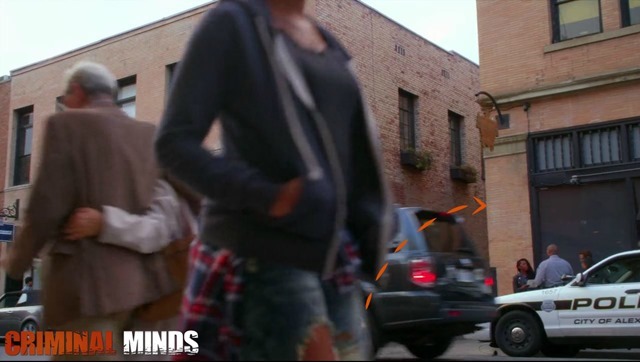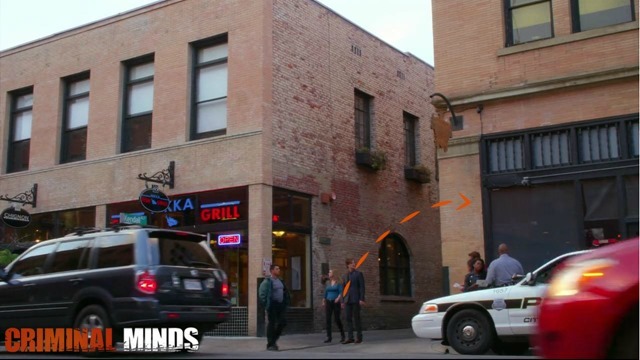 On a random side-note – while scanning through "Target Rich," I was floored to see that a scene took place outside of my favorite store, Lula Mae, which is located at 100 North Fair Oaks Avenue!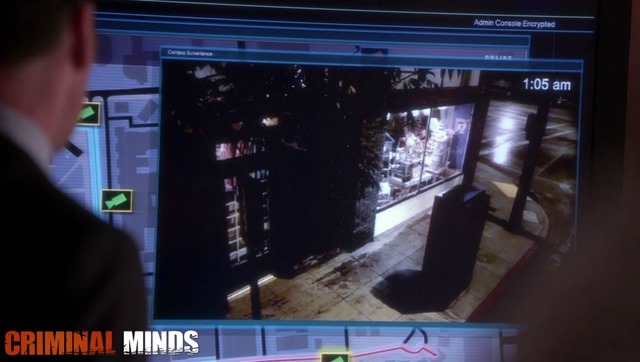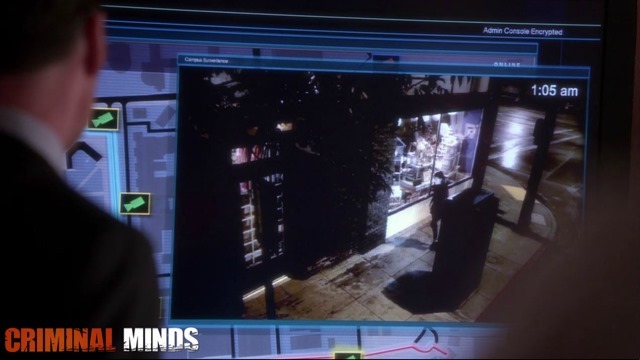 For more stalking fun, follow me on Facebook, Twitter, Instagram, Los Angeles magazine and Discover Los Angeles.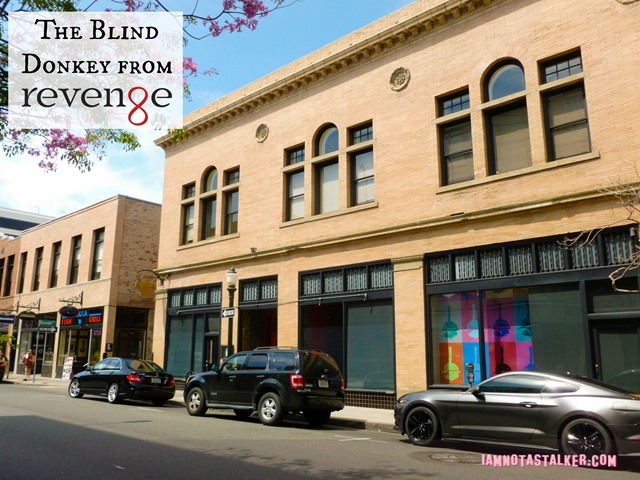 Until next time, Happy Stalking! 

Stalk It: The Blind Donkey, from the "Repercussions" episode of Revenge, is located at 53 East Union Street in Pasadena.  You can visit the watering hole's official website here.
98359