Donna's House from "Rosewood"
Jan 9th, 2017 | By
Lindsay
| Category:
TV Locations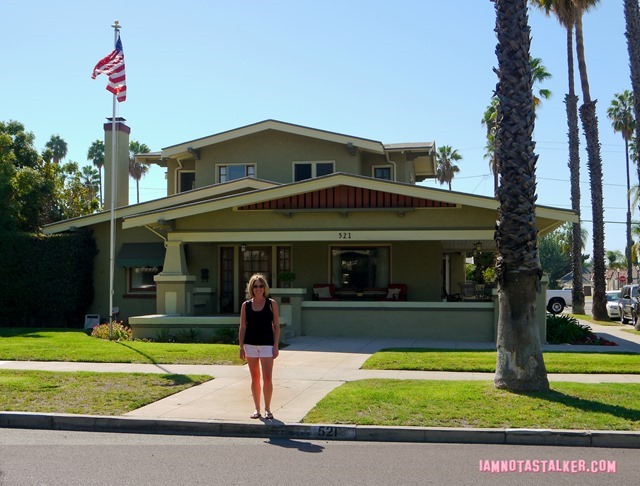 I've never met a police procedural I didn't like.  When one centers around an insanely charming male lead who constantly (and comically) spars with his cynical female partner, it's a guarantee it will make my top ten.  Such was the case with the FOX drama Rosewood, which began airing in 2015.  For those who don't watch, the insanely charming male lead in this instance is Dr. Beaumont "Rosie" Rosewood, Jr. (Morris Chestnut) and his cynical partner is Det. Annalise Villa (Jaina Lee Ortiz).  An additional bonus – though the series is set in Miami, it is lensed primarily in Southern California.  So I, of course, became obsessed with finding its locations at around the same time I became obsessed with the show.  The one spot at the top of my track-down list was the large Craftsman-style home belonging to Rosie's mom, Donna (Lorraine Toussaint), aka "Mama Rosewood."  It was not until the seventh episode of the series aired in November 2015 that I was able to locate it, though.
In the episode, titled "Quadriplegia and Quality Time," an address number of 521 was visible on the front of Donna's house.  I knew from researching the show that filming mainly takes place in the Anaheim area.  I also knew, from the shots of the residence shown in previous episodes, that it was situated on a corner.  And, because the dwelling is large, grand, and such an amazing example of Craftsman architecture, I had a hunch it was a historical landmark of some sort.  So, armed with that information, I started searching the 500 blocks of historic areas of Anaheim for a large Craftsman home located on a corner.  It was not long before I found the right place at 521 North Lemon Street.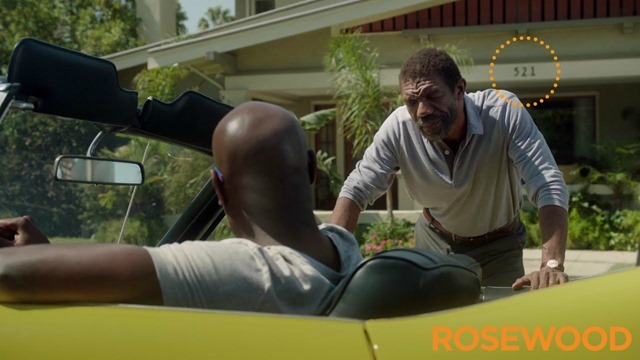 Because I so rarely find myself in Orange County, I did not make it out to see the residence in person until this past October, almost a full year after tracking it down.  But it was worth the wait.  As you can see, the home is absolutely stunning.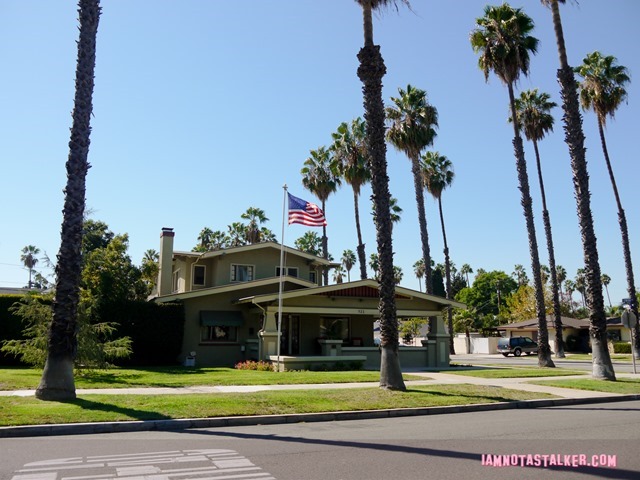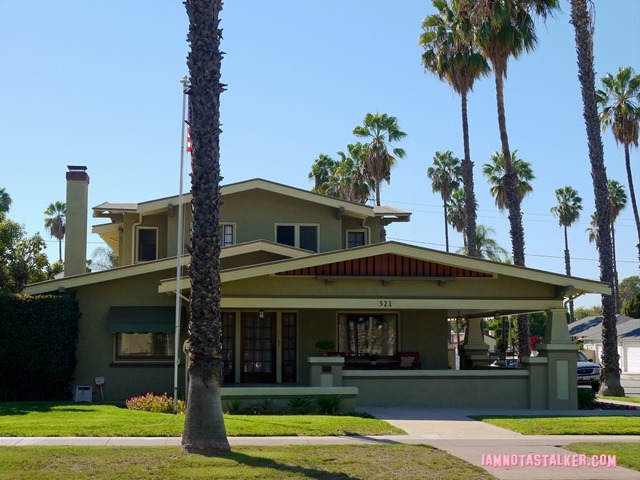 My hunch about it being historical turned out to be correct!  Known as The Duckworth House, the 1922 pad was originally built for food merchant/land developer William E. Duckworth and, as the sign affixed to the front porch states, has been designated as "historically significant to the Anaheim Colony Historic District."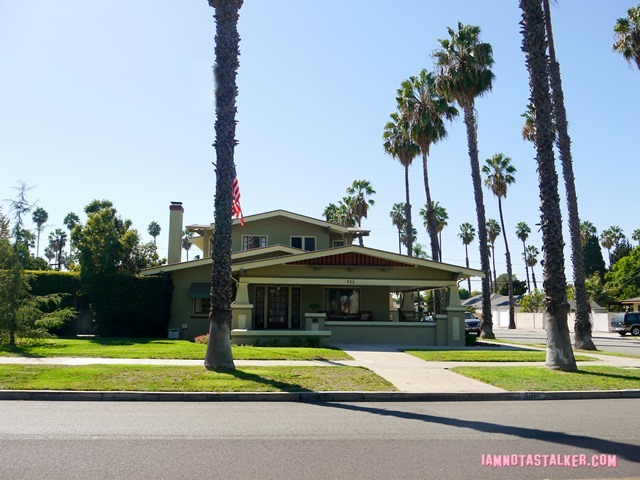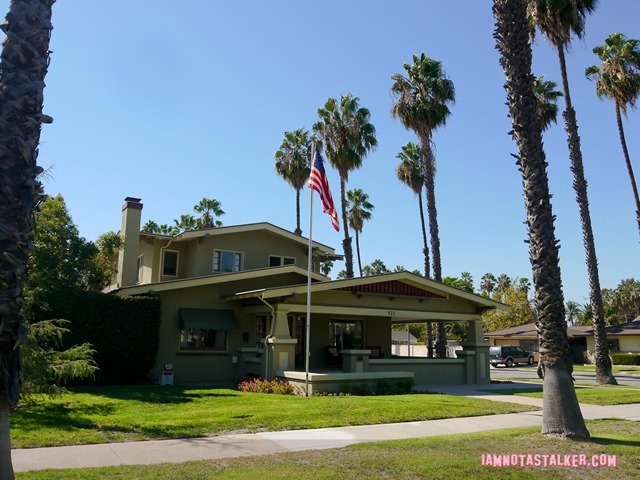 The sprawling property boasts 4 bedrooms, 3 bathrooms, 3,701 square feet of living space, and 0.39-acres of land complete with fruit trees and rose gardens.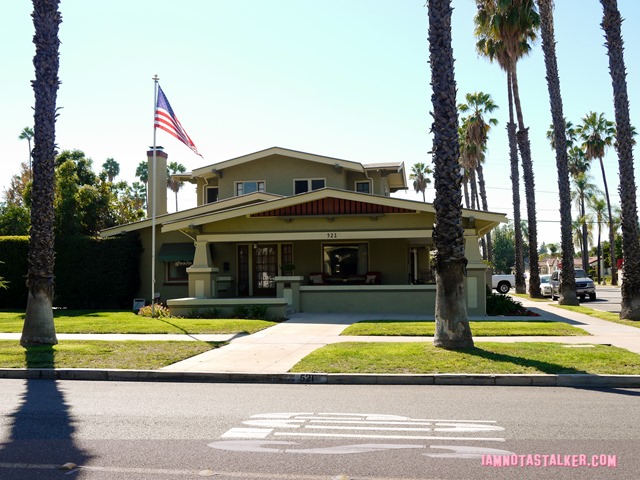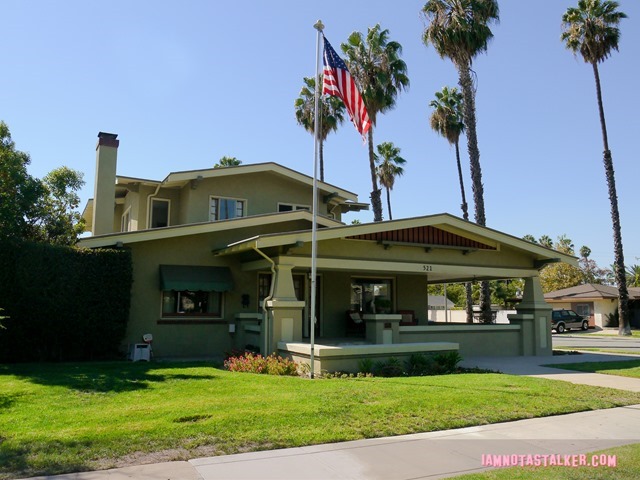 In person, the residence is massive – even larger than it appears to be on TV.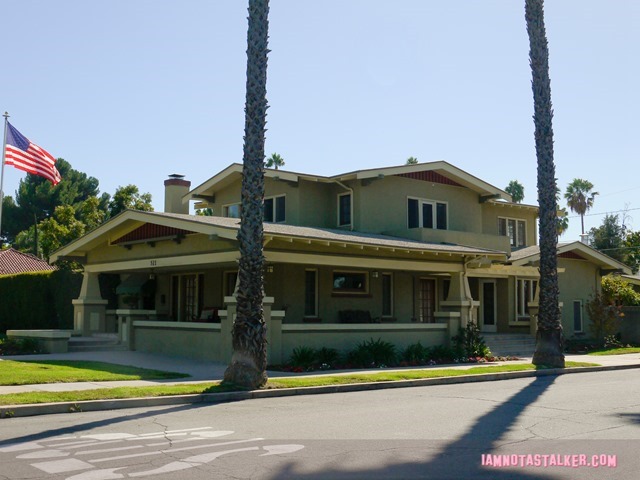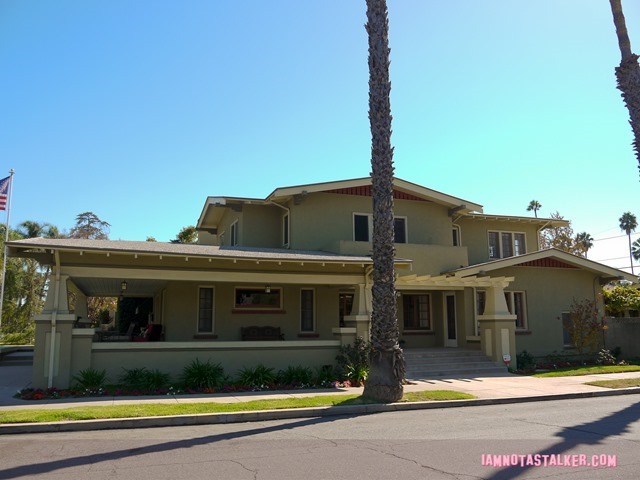 Aside from that, though, it looks much the same as it does on Rosewood.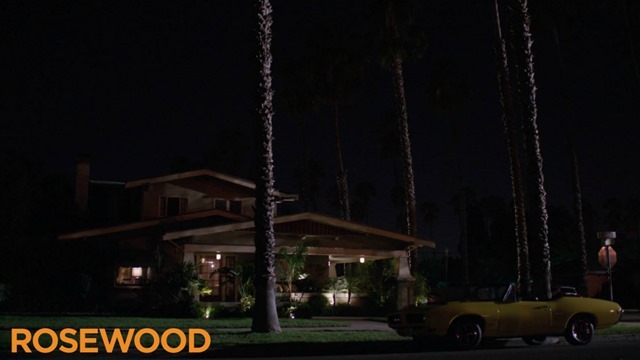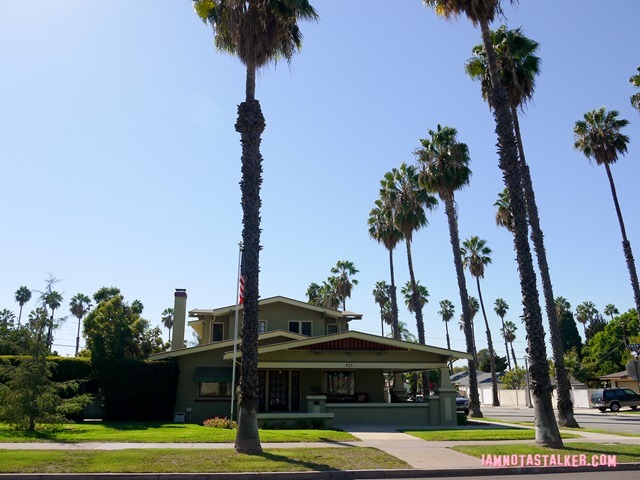 Donna's home is featured regularly on the series, typically during the scenes involving the Rosewood family's weekly dinners.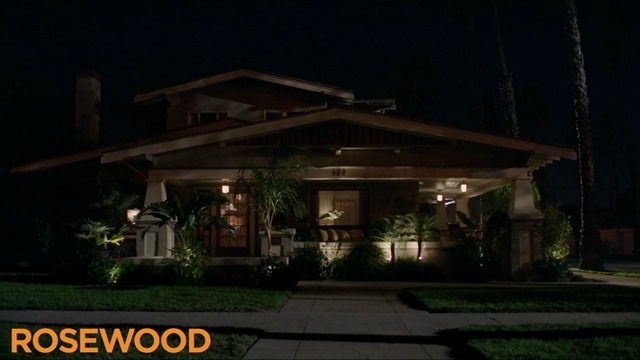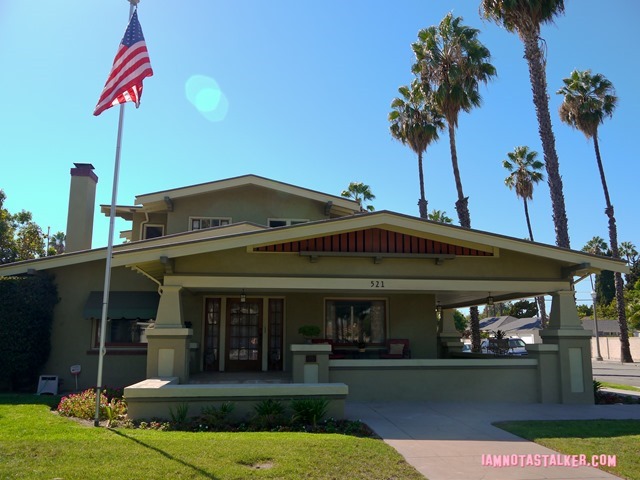 In an April 2016 The Orange County Register article about the show's locations (which I wish had been published at the time I was looking for Donna's house as it would have saved me some time), Rosewood co-executive producer Vahan Moosekian said that "The house (on Lemon Street) looked like it belonged in Florida."  That statement is rather surprising to me because, being Craftsman in style, the residence, in my opinion at least, couldn't be more quintessentially Californian.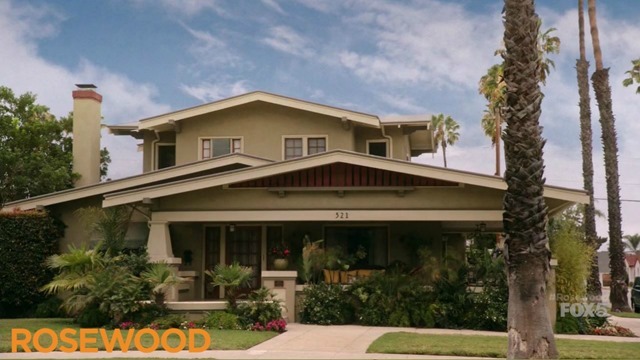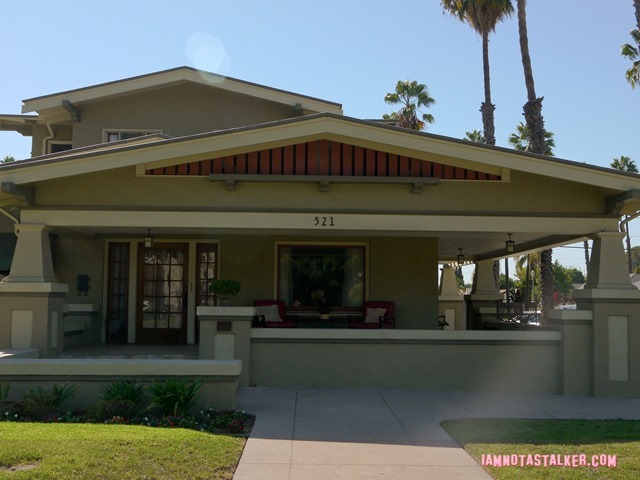 I believe that the real life interior of The Duckworth House is used as the interior of Donna's home on the series, which is unusual.  Don't quote me on that, though.  The inside of Mama Rosewood's residence could also very well be a set at MBS Media Campus in Manhattan Beach where the show is lensed.  From the way episodes are shot, though, it appears that the property's actual interior is utilized.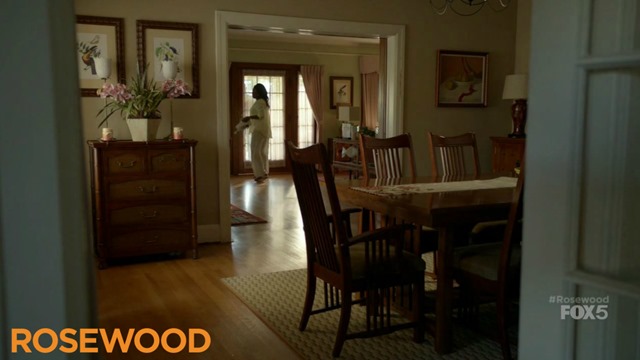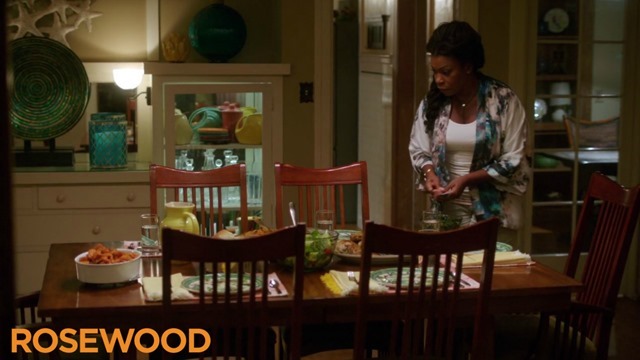 For more stalking fun, follow me on Facebook, Twitter, Instagram, Los Angeles magazine and Discover Los Angeles.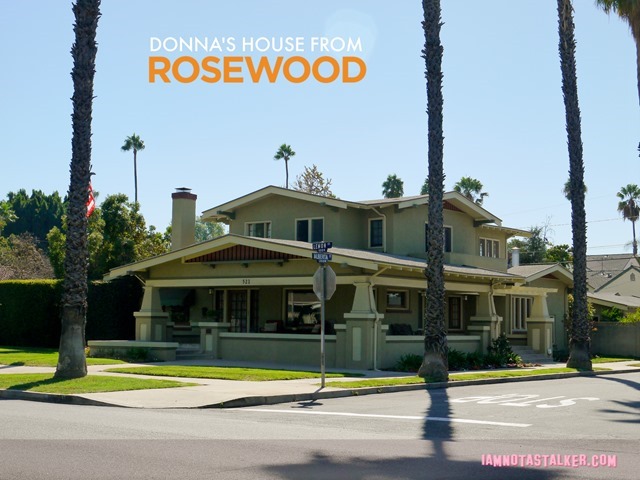 Until next time, Happy Stalking! 

Stalk It: Donna Rosewood's house from Rosewood is located at 521 North Lemon Street in Anaheim.
101878