Idle Time Books from "A Few Good Men"
Feb 1st, 2017 | By
Lindsay
| Category:
Movie Locations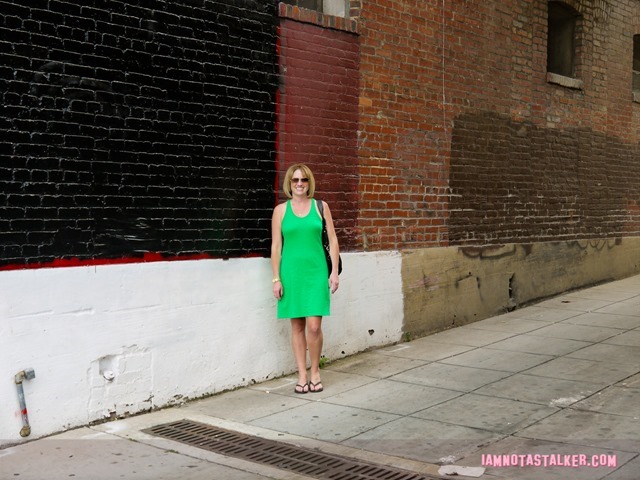 There's pretty much nothing I love more than bookstores.  They run second only to Starbucks and film locations in my book (pun intended).  If I come across a good one, I can get lost amongst the stacks for hours.  So there was no way I was leaving Washington D.C. without checking out Idle Time Books, the quaint District literary shop that made a couple of appearances in A Few Good Men, one of my all-time favorite movies.
Idle Time Books was originally established in 1981 at 1725 Columbia Road NW in Adams Morgan.  The used-book store was founded by New Zealand expat Val Morgan and her husband, Jacques, a long-time bibliophile/comic book aficionado and admitted curmudgeon.  As The Washington Post stated in 2012, "Morgan's antipathy for many of his patrons was so pronounced that he and his wife long ago agreed that their business's survival depended on him never working the cash register."  So it was left to Val to run the shop, while her husband combed area flea markets and yard sales for inventory.  In spite of Jacques' crankiness, Idle Time succeeded.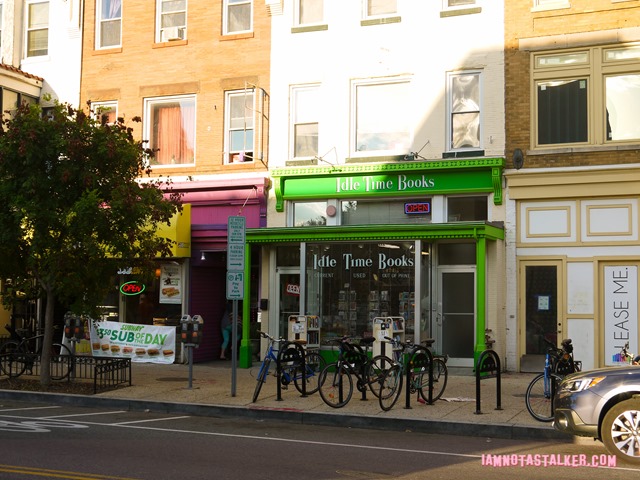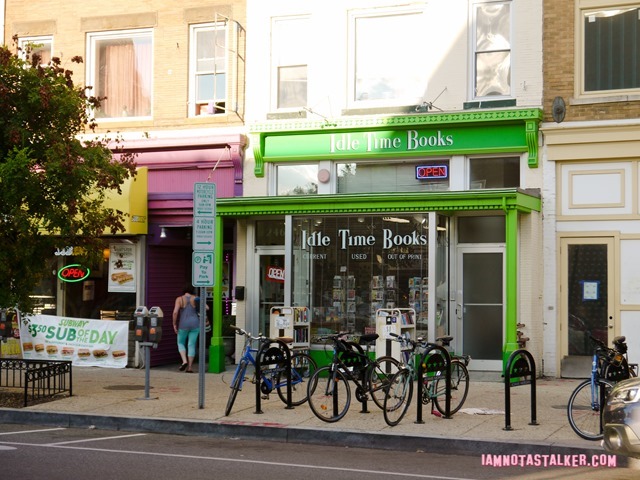 In 1987, the couple moved the shop to a new alley-adjacent space located just around the corner at 2410 18th Street NW.  (The spot they moved to is the grey building pictured below with the yellow "Space for Lease" sign in the window.  Unfortunately, I did not get a great shot of the front of it.  You'll understand why in a minute.)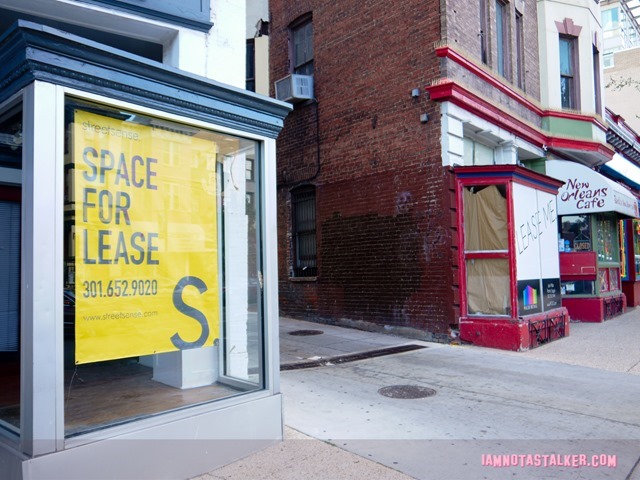 Idle Time remained at that location until 2002, at which time Jacques and Val decided to purchase a three-story building just down and across the street to house their store.  That building, located at 2467 18th Street NW, is pictured below.  In order to buy the property, Jacques sold his vast comic book collection (over 55 boxes worth, including first editions of such classics as Spider-man and The Avengers), walking away with almost $100,000.  Sadly, Jacques passed away in 2012, but Val continues to run the shop today.  The charming space boasts a collection of more than 50,000 titles of used, rare, and out-of-print books, as well as records, CDs, cards, and gifts.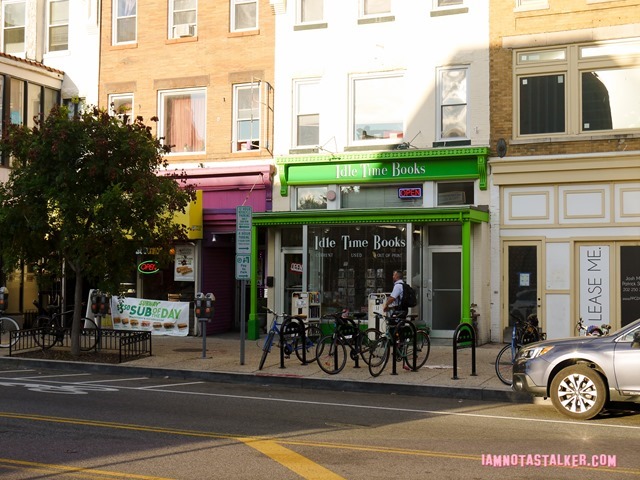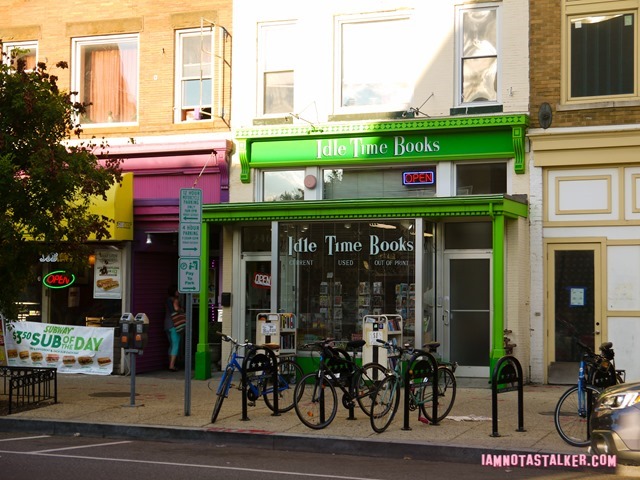 In A Few Good Men, Lt. Daniel Kaffee (Tom Cruise) regularly stops by Idle Time Books – or rather, the newsstand located in the alley next to it.  I am not certain if the shop actually operated a newsstand at the time that the movie was filmed in 1992 or if it was a set piece brought in for the shoot, but I believe it was real.  While there, Kaffee shares humorous verbal spars with Luther (Harry Caesar), the man who runs the stand.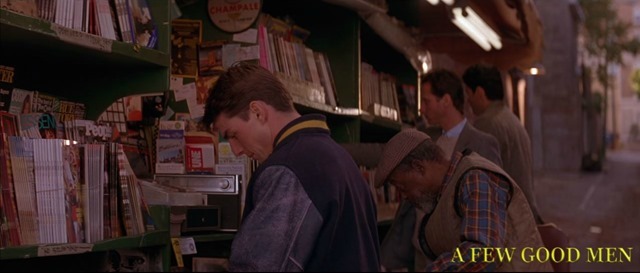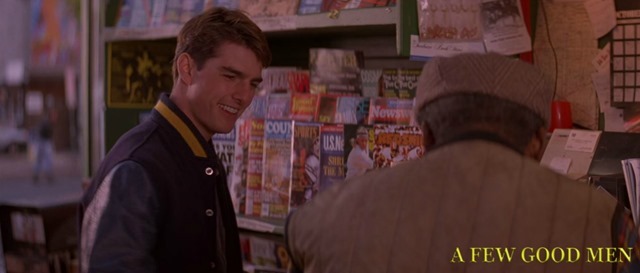 I found this spot via the Movie Tourist website, who I am guessing tracked it down thanks to the Idle Time Books logo that was visible during a scene.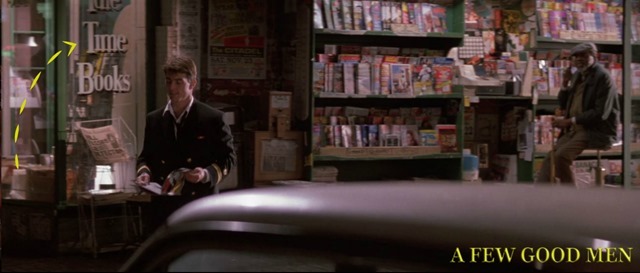 Even though there is no longer a newsstand on the premises (or perhaps never was) and Idle Time has moved away, the alley remains fairly recognizable from its onscreen appearance.  Oh, how I wish there was still a newsstand there, as well as a Luther that I could have shared a witty repartee with.  Ah, well.  I was excited to stalk the alley nonetheless.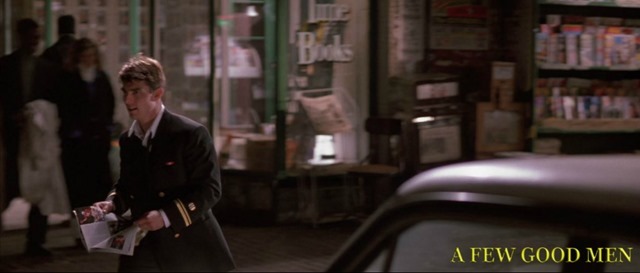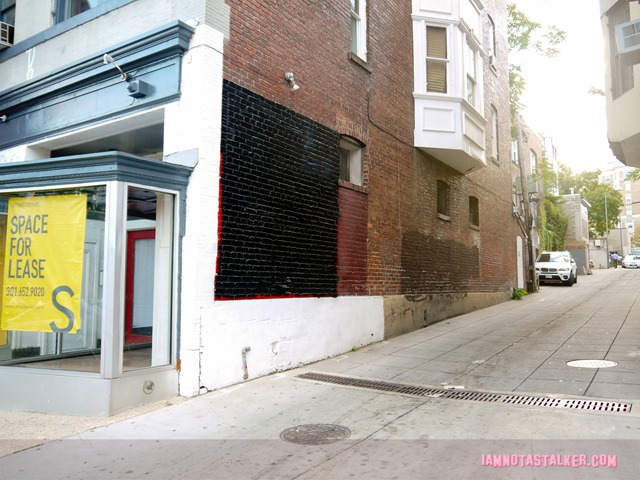 Beyond excited, actually.  Though it is basically just two non-descript brick walls, I was absolutely thrilled to be seeing this spot in person.  In fact, the Idle Time alley was one of the locations I was most elated about stalking while in D.C.!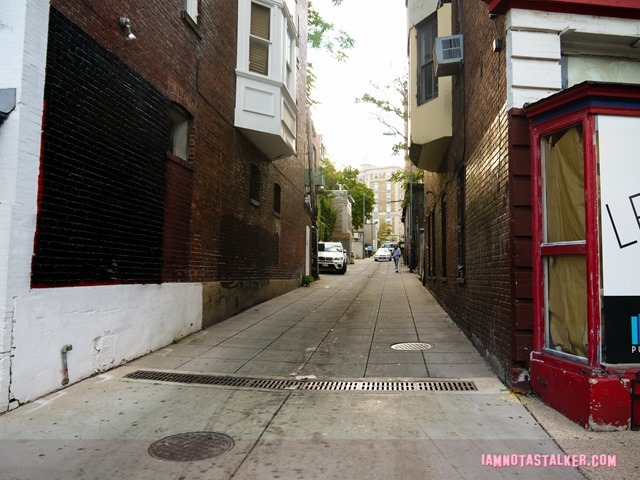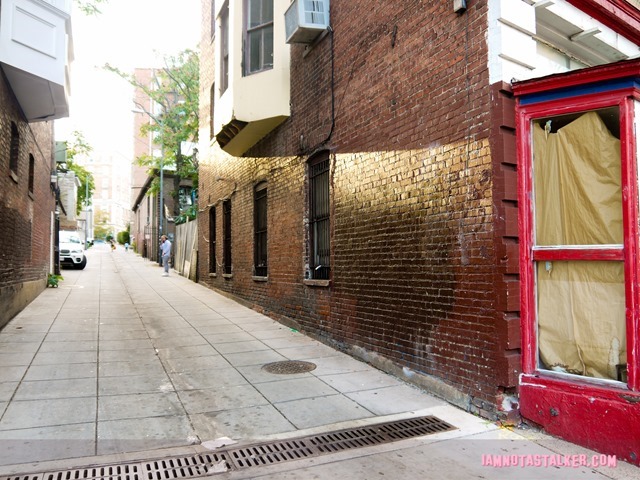 For more stalking fun, follow me on Facebook, Twitter, Instagram, Los Angeles magazine and Discover Los Angeles.
Big THANK YOU to the Movie Tourist website for finding this location.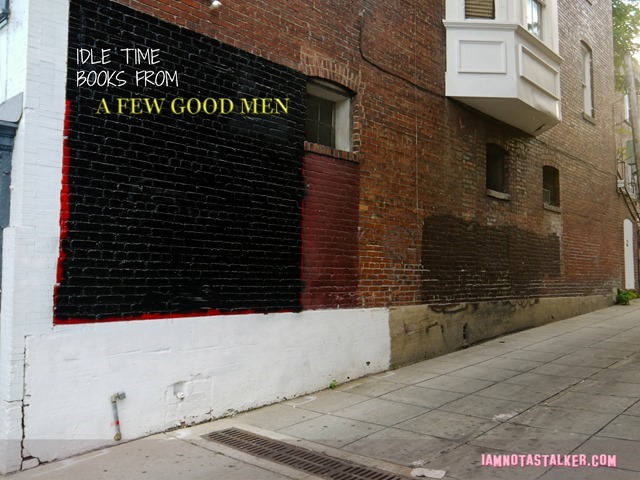 Until next time, Happy Stalking! 

Stalk It: Idle Time Books from A Few Good Men was formerly located at 2410 18th Street NW in Washington D.C.'s Adams Morgan neighborhood.  The newsstand featured in the movie was situated in the alley just north of the store.  Idle Time's current location can be found a few hundreds yards north and across the street at 2467 18th Street NW.  You can visit the shop's official website here.
102405