Palindrome Healing Center from "Flaked"
Mar 20th, 2017 | By
Lindsay
| Category:
TV Locations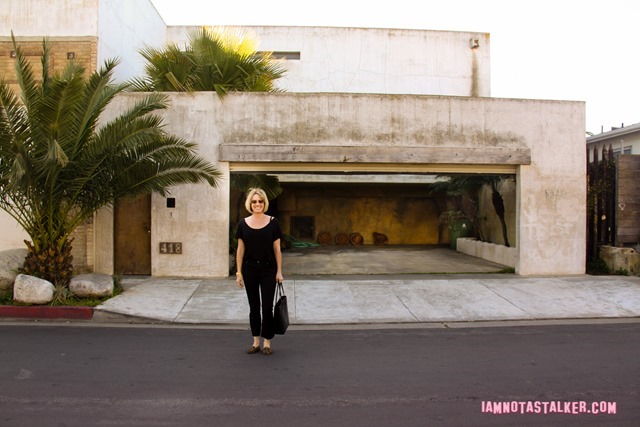 Some images just stay with you.  When I came across these MLS photos of a Venice Beach home on Curbed Los Angeles back in 2008, I practically started drooling and the words "real estate porn" immediately came to mind.  The pictures of the dramatically unique Moroccan-inspired dwelling, especially the ones of the meandering pool, seared themselves into my brain.  So I was thrilled to spot the pad when scanning through episodes of Flaked early last year while writing this Los Angeles magazine post about the Netflix series' locations.  Though I added the abode to my To-Stalk List right then and there, it was not until just recently that I was finally able to get out to Venice to see it in person.
The residence's flat, boxy, concrete exterior belies nothing of its interior beauty.  From the outside, the place almost looks like a warehouse.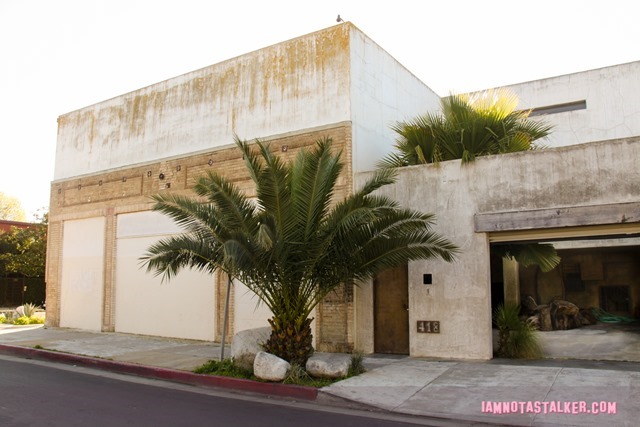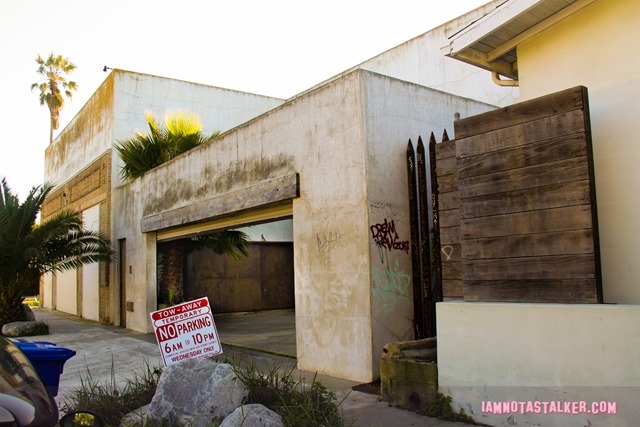 But hidden behind the dwelling's drab exterior walls is a magical Moorish- and Moroccan-style oasis, marked by lush greenery, rooms that traverse both indoor and outdoor space, a meandering pool that moves throughout the property, and sleek, sharp lines.  (Pictured below are two of the MLS images from Curbed that so enthralled me.  You can see some more fabulous photos of the home's interior here and here.)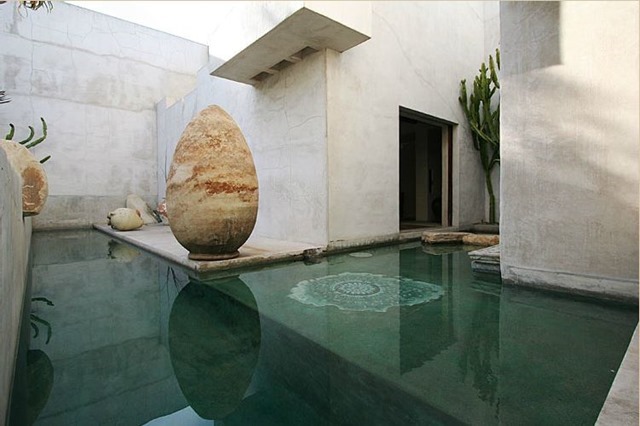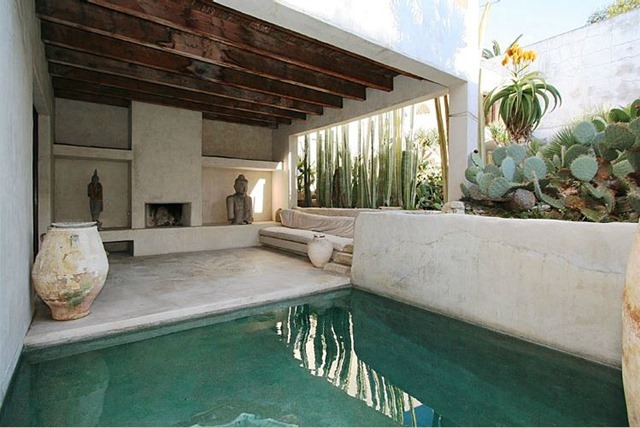 Thanks to Curbed commenter spinsLPs, I learned that the extraordinary residence belongs to Phillip Dixon.  The prolific photographer purchased the site in 1978, when it consisted solely of a wooden cottage and a vacant former market that Phillip turned into his studio.  He eventually tore down the house, leaving the studio intact, and, per spinsLPs, commissioned architect Brian Murphy of BAM Construction/Design, Inc. to build a modern residence in its in place.  You can see what that structure looked like here.  In 1993, the pad was re-designed once more, this time by Dixon himself, as well as (and this is once again per spinsLPs) architect Charles Ward.  Of the design, Dixon said in a C Home article, "In architecture, everything designs itself based on what you want.  You have to look at where the light comes from; you have to look where the wind comes from.  And then you have to know how you want to live.  And the way I wanted to live was with the pool and the garden and the house all incorporated into one."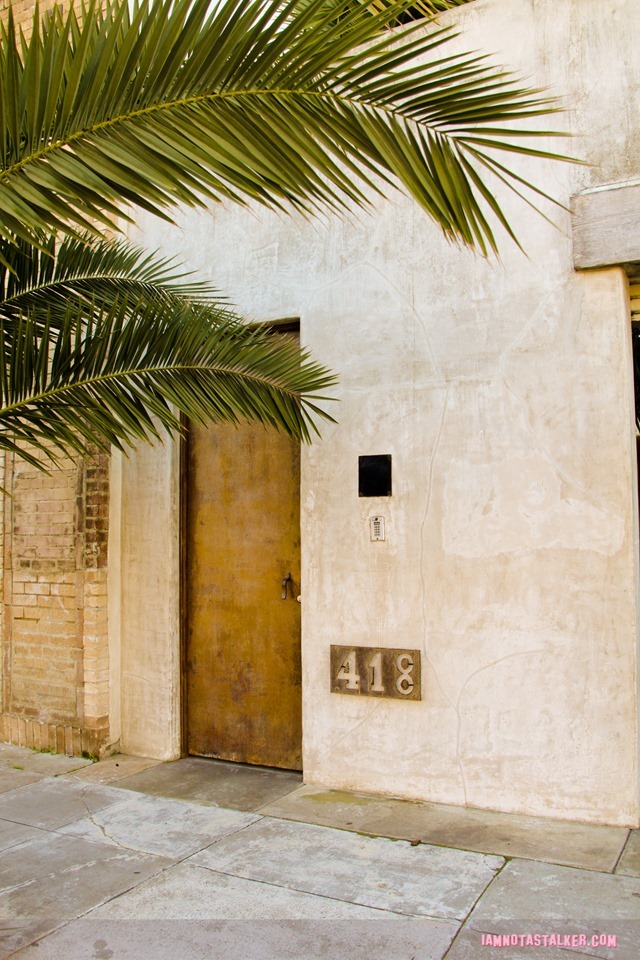 I'd say Dixon achieved his goal.  The residence seamlessly meshes indoor and outdoor space to the point that, when looking at pictures, you almost don't know which is which.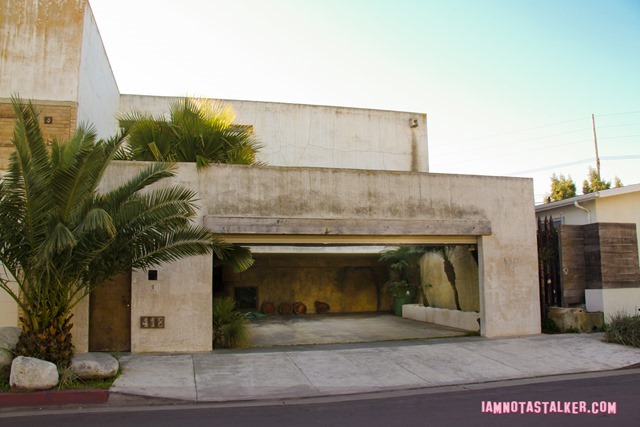 Philip also designed all of the home's furniture and furnishings, which are built-in.  Of the artful concept, Philip said, "For me, normal furniture and paintings and all of that stuff is just jewelry.  When a place is done, you shouldn't have to put anything in it or on the walls.  It's already decorated; it's already furnished.  And also, it flows.  So you have the seats, the tables, everything works together. And you just put the cushion on it and it's easy maintenance."  The result of his efforts is an aesthetic that is both minimalist and baroque at the same time.  Or as a different Curbed commenter described it, "Tatooine chic."  (If you don't get the reference, Google it. 

)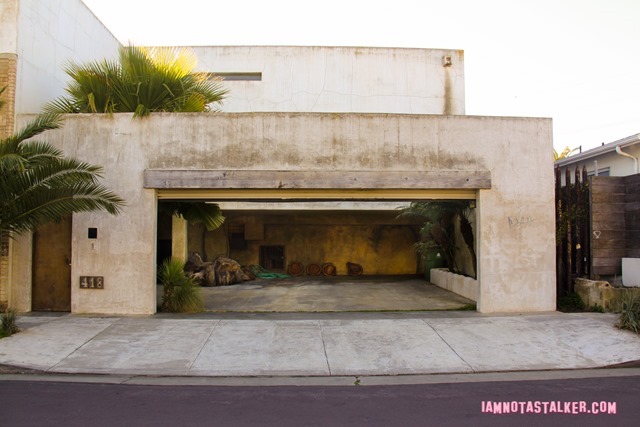 I mean, even the garage is spectacular!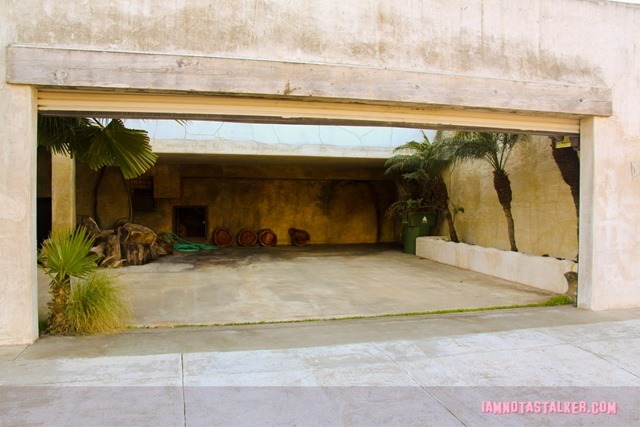 The 4,380-square-foot, 3-bedroom, 3-bath property was put up for sale in January 2008 for a cool $13 million, but there were apparently no bites as the price was dropped to $10 million in May of that year and then slashed again to $8.295 million in July before being taken off the market altogether.  The home has since been the site of numerous special events, as well as filmings.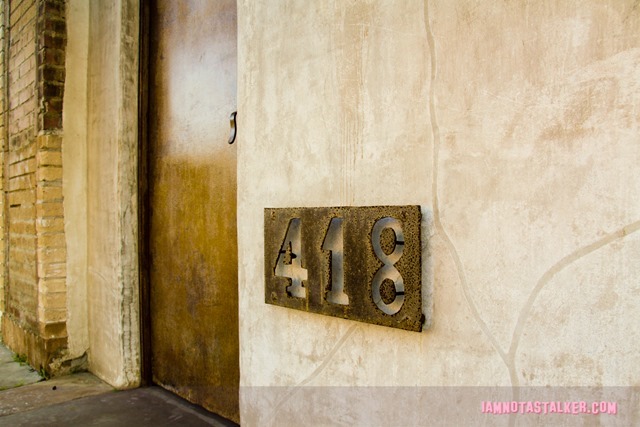 In the Season 1 episode of Flaked titled "Palms," the residence masked as Palindrome Healing Center, the Palm Springs-area holistic spa that Chip (Will Arnett), London (Ruth Kearney), Dennis (David Sullivan), and Jackie (Kirstie Alley) visited.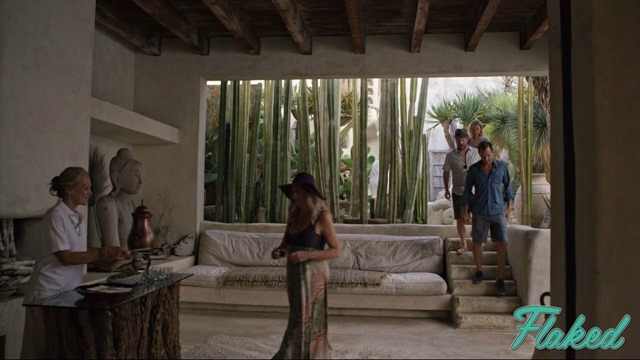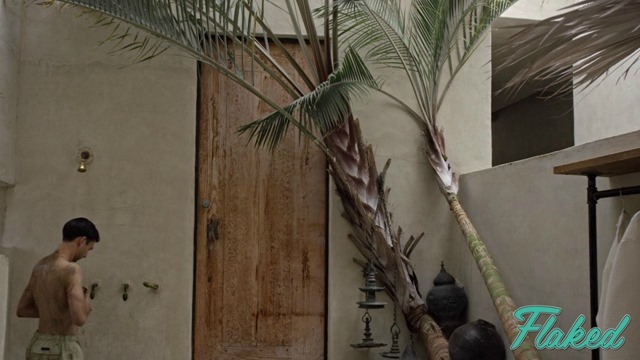 Several areas of the home were featured in the episode . . .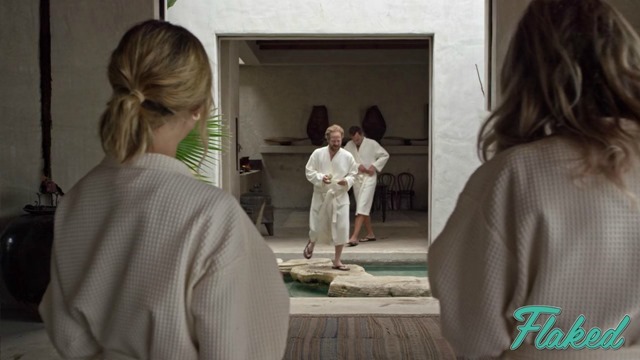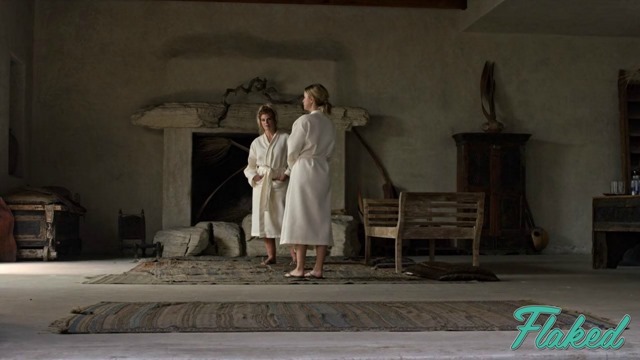 . . . but it is the pool that was showcased most beautifully.  I mean, can you even imagine this being your actual residence?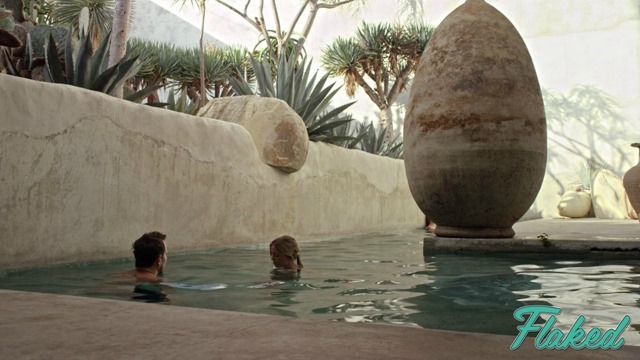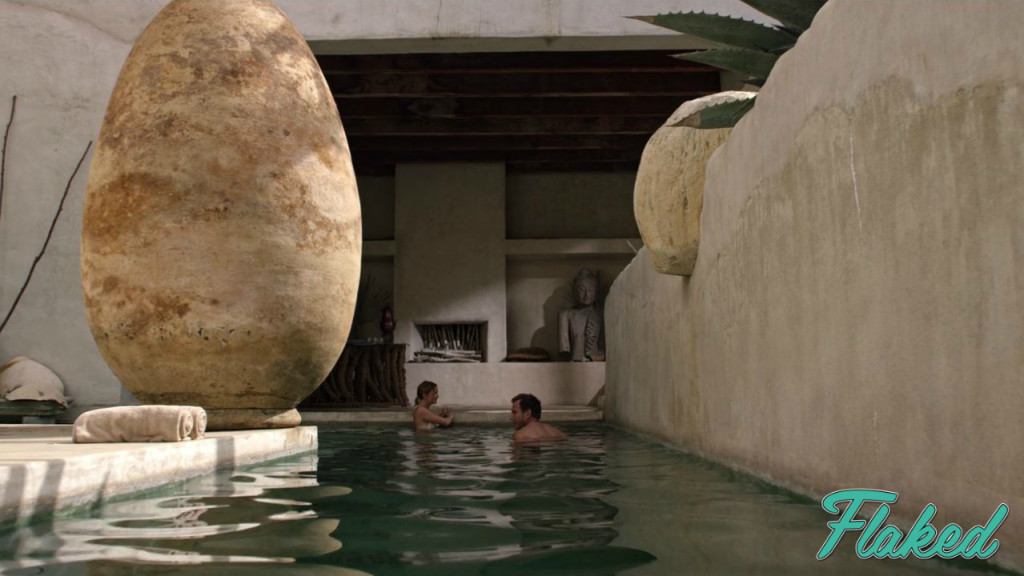 The property also portrayed the Los Angeles home where Jackie Q (Rose Byrne) lived in the 2010 comedy Get Him to the Greek.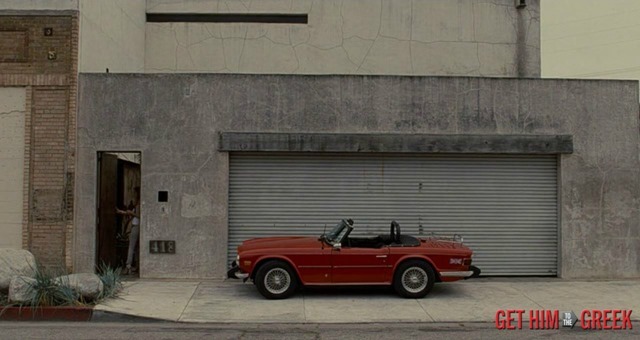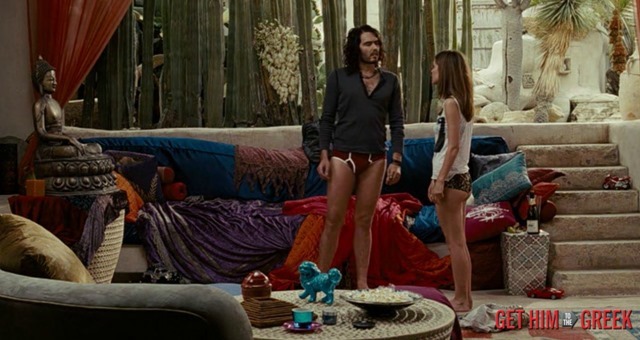 For more stalking fun, follow me on Facebook, Twitter, Instagram, Los Angeles magazine and Discover Los Angeles.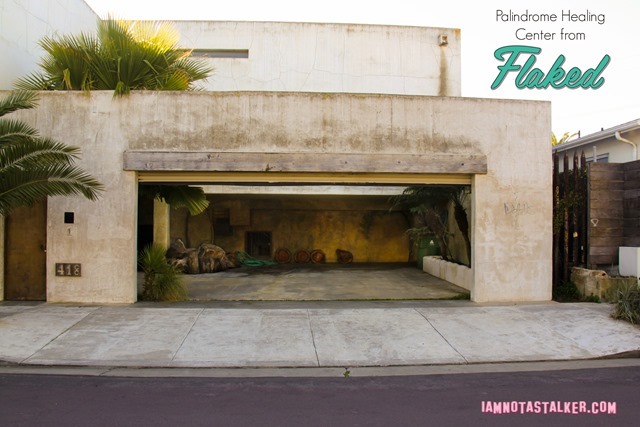 Until next time, Happy Stalking! 

Stalk It: The fictional Palindrome Healing Center from Flaked is actually a private home located at 418 Westminster Avenue in Venice.
103476