Woody's Boathouse Restaurant from "Vanderpump Rules"
Apr 19th, 2017 | By
Lindsay
| Category:
TV Locations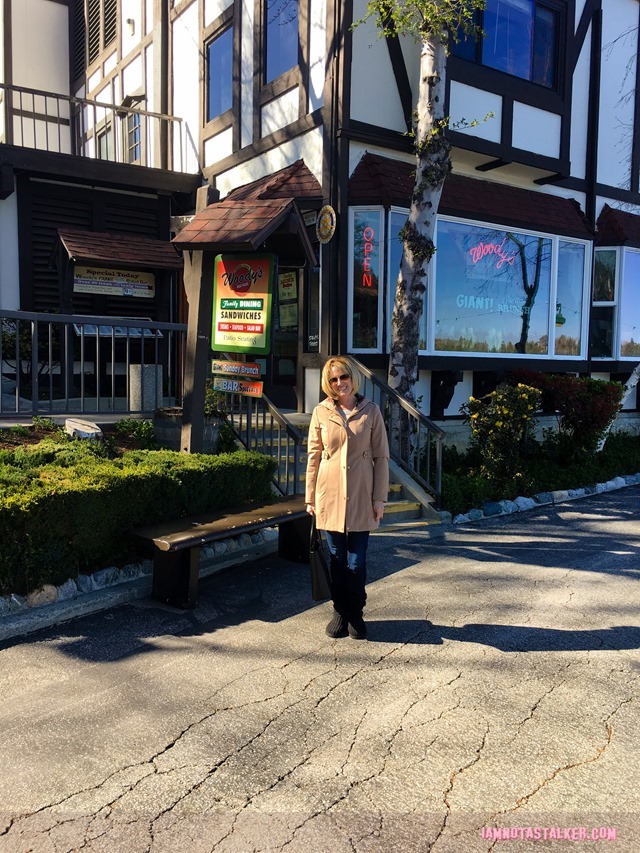 I had high hopes for a lot of rest, relaxation, and reading during my recent trip to Lake Arrowhead.  I wound up doing little else besides shopping and some Vanderpump Rules stalking, though, which, hey, I'm not gonna complain about!  One site I did not pinpoint the exact location of prior to actually setting foot in the lakeside city was the eatery where the Sur gang grabbed lunch in the Season 2 episode titled "Only the Lonely."  I recognized from my prior visits to the area that filming of the scene had occurred somewhere in Lake Arrowhead Village, so, armed with screen captures, the Grim Cheaper and I ventured around the sprawling shopping center until we found the right spot.  As we soon learned, VR was lensed on the small back patio of Woody's Boathouse Restaurant, a spot we had actually dined at during one of our previous trips!  I failed to recognize the place, though, because that particular visit took place during the winter (there was even snow on the ground!), so we dined indoors and did not even realize that the eatery had a back patio.
In "Only the Lonely," Stassi Schroeder, Jax Taylor, et al. travelled to Lake Arrowhead to attend Tom Sandoval's band's show.  Their first night in town, during which the gang grabbed drinks at Papagayos Mexican Restaurant & Cantina (I blogged about that site here), was a bit rocky, with Tom and then girlfriend Kristen Doute arguing – initially over whether or not Tom regularly wore his steampunk glasses and then later over the fact that Kristen wouldn't let Tom kiss her goodnight.  (It came as such a shock when their relationship ended a few episodes later! 

)  The following day, Tom, Kristen and the rest of the (very hung-over) group discussed the fight and its fallout over lunch – and more drinks (because, duh!) – at Woody's.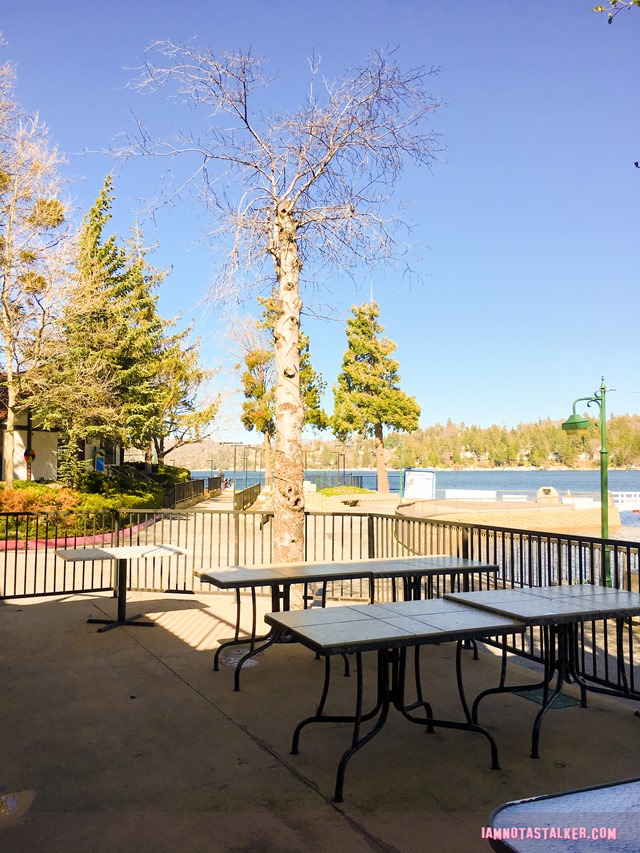 During the debriefing, Tom, of course, cried – or, as he described it, "shed some man tears" – and all was forgiven.  For the time being, at least.  (And yes, I realize what an idiot I must be coming off as for being a fan of this show!  Trust me, though, it's highly addicting.)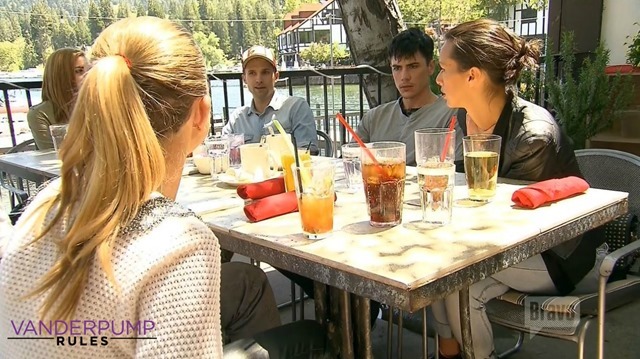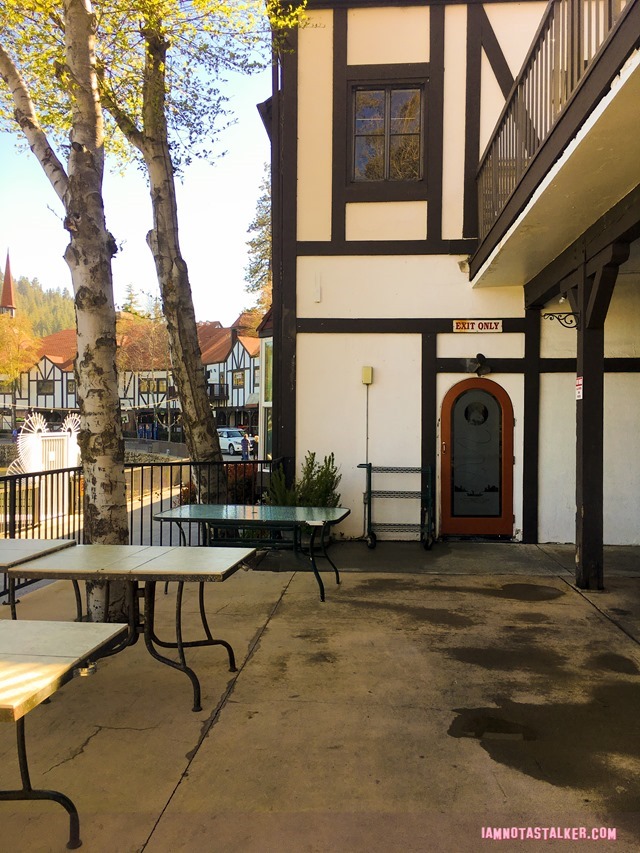 In person, the Woody's Boathouse patio looks much the same as it did onscreen.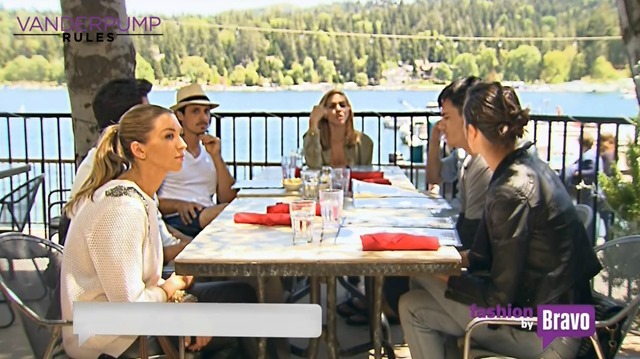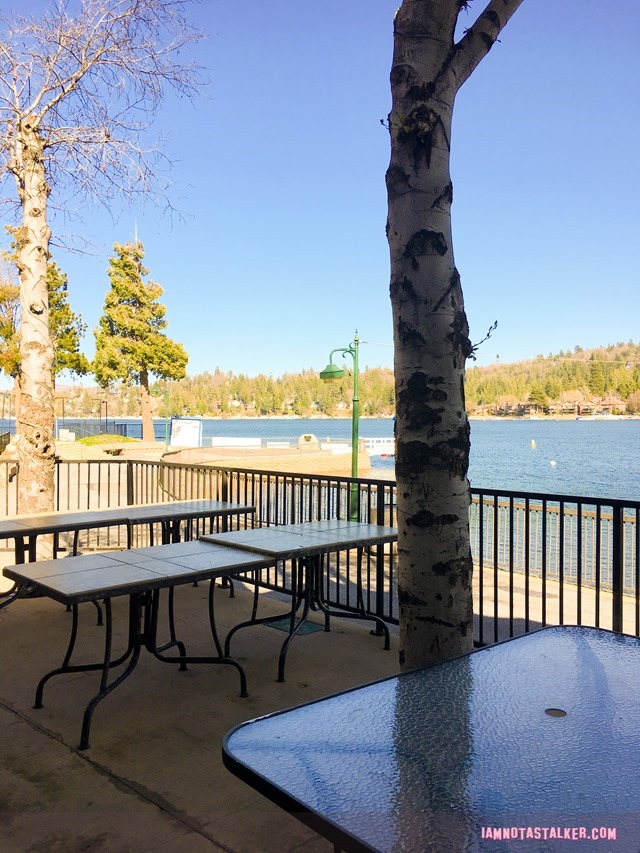 Though the patio was accessible, sadly, dining there was not possible during our visit due to the cold weather.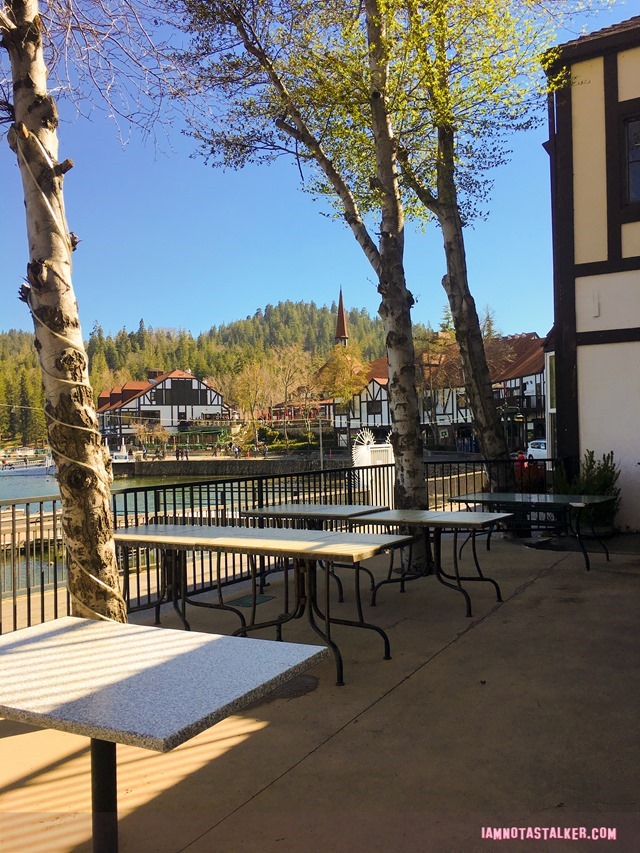 We did get to enjoy some of its incredible views for a moment, though.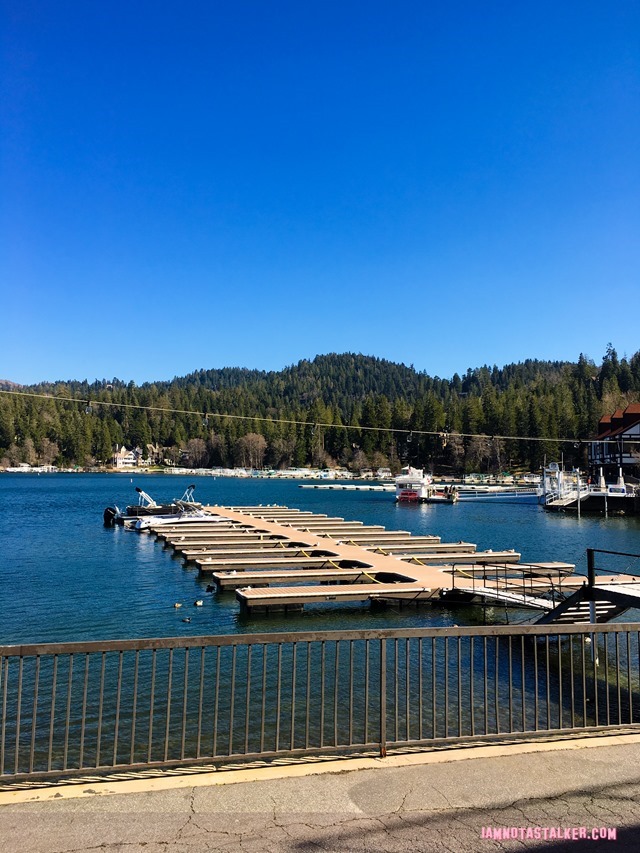 Woody's Boathouse Restaurant is situated directly overlooking Lake Arrowhead, so the entire eatery boasts some pretty stellar vistas.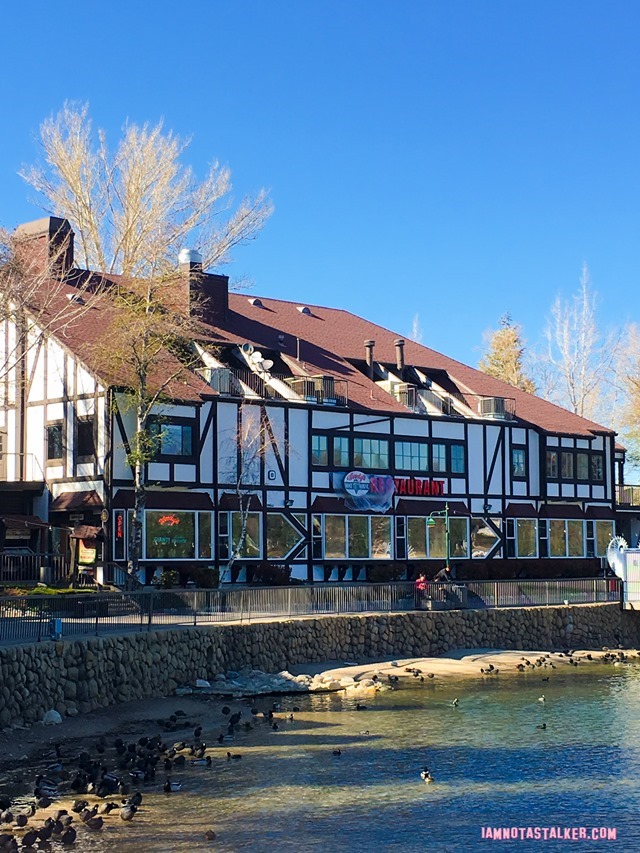 I mean, come on!
After finishing their lunch/drinks on Vanderpump Rules, Jax and Stassi took a walk together on the dock in front of Woody's and discussed the fact that, despite being broken up for over a year, Jax had just tattooed Stassi's name onto his arm.  (Again, the fact that I admit to religiously watching this show can't be making me look too good right now.)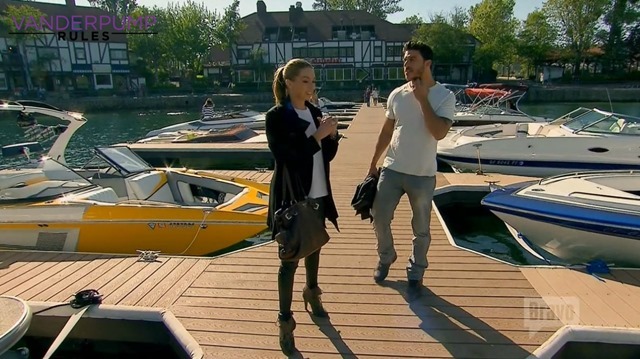 For more stalking fun, follow me on Facebook, Twitter, Instagram, Los Angeles magazine and Discover Los Angeles.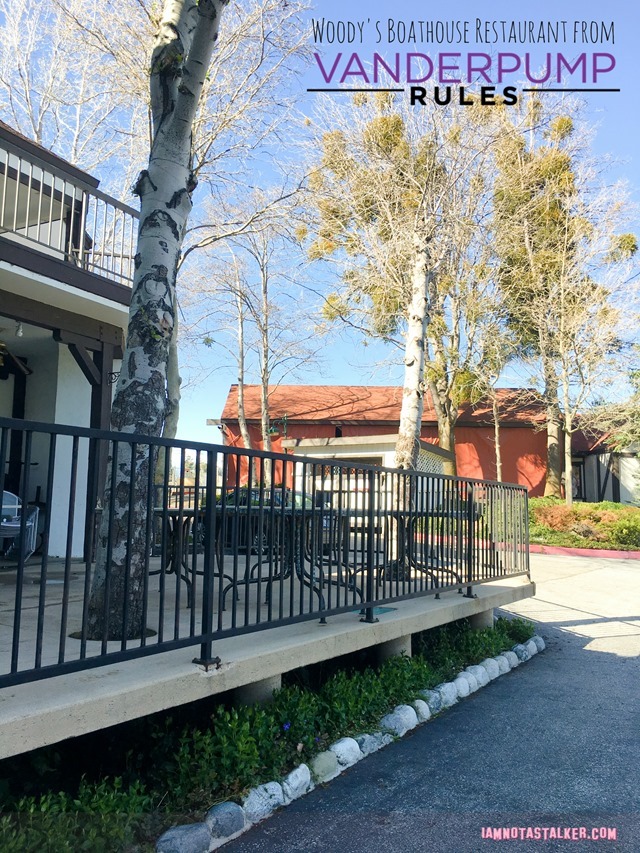 Until next time, Happy Stalking! 

Stalk It: Woody's Boathouse Restaurant, from the "Only the Lonely" episode of Vanderpump Rules, is located in the Lake Arrowhead Village shopping center at 28200 CA-189 in Lake Arrowhead.  You can visit the eatery's official website here.  Papagayos Mexican Restaurant & Cantina, which was also featured in the episode, is located in Building P-100 of the same center.  You can visit that eatery's official website here.
104123