Guasti Villa from "Veep"
May 5th, 2017 | By
Lindsay
| Category:
TV Locations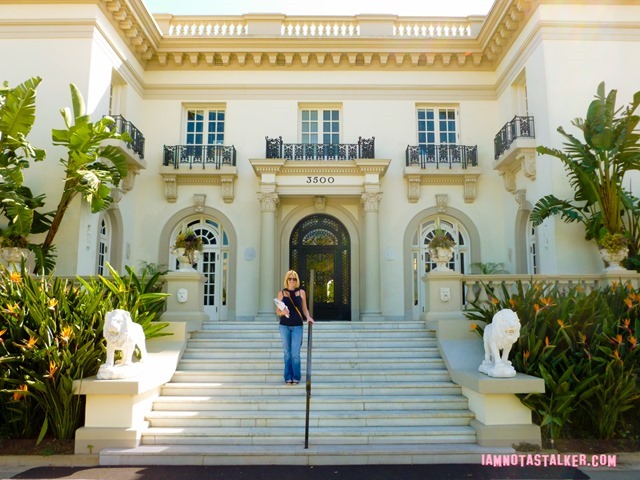 It's no secret how much I hate incorrect filming location information.  But sometimes errant info can lead to good things.  Case in point – back in 2012, an article was published about the Los Angeles locales featured in The Artist.  One of the sites detailed was Guasti Villa, aka Busby Berkeley's former Jefferson Park mansion, which was said to have masked as the home of Peppy Miller (Bérénice Bejo) in the flick.  (I cannot for the life of me remember what publication featured the article, nor can I find it online, but you can see reverberations of the Busby rumor here, here and here.)  Prior to reading the blurb, I had been unaware of the historic residence, which is now part of the Peace Awareness Labyrinth & Gardens, but immediately headed on over there to stalk it.  Upon arrival, I was thrilled to discover that the property is not only open to the public, but that tours are offered!  I was less thrilled to learn, via our friendly tour guide, that the manse had not actually appeared in The Artist (Peppy's pad was a similar looking mansion on Fremont Place, but more on that in a bit).  I was filled in on some of the Villa's other onscreen appearances, but somehow never got around to blogging about it.  So when I saw it pop up in the most recent episode of Veep, I decided it was high time I amended the situation.
The Beaux Arts/Italian Renaissance Revival-style mansion was originally built for Secundo Guasti, an Italian-born farmer who founded the Italian Vineyard Company on 5,000 acres of land in Ontario in 1904.  The vineyard went on to become the largest winery in California and Guasti constructed a sprawling virtual city, or company town, there for his workers, with a store, a school, a post office, a bakery, a railroad station, a church, and a firehouse.  Though the site is now part of the Guasti Redevelopment Project, many of the original buildings remain intact today.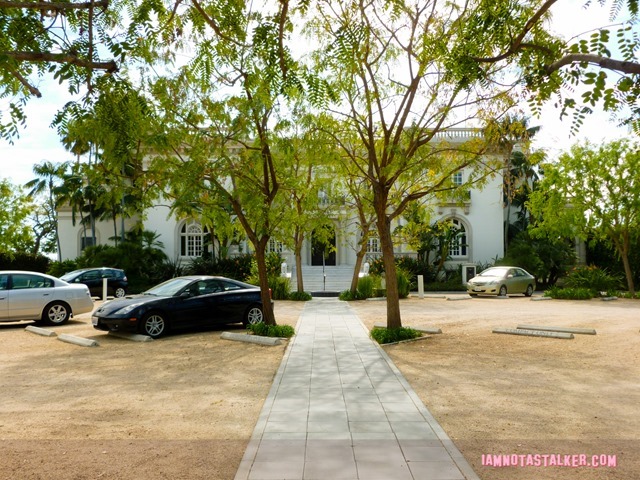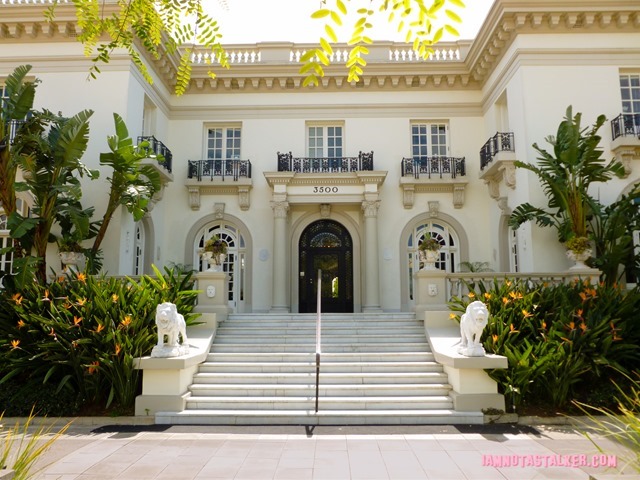 In 1910, Guasti commissioned the Hudson and Munsell architecture firm to build an ornate mansion for him on a large plot of land on West Adams Boulevard.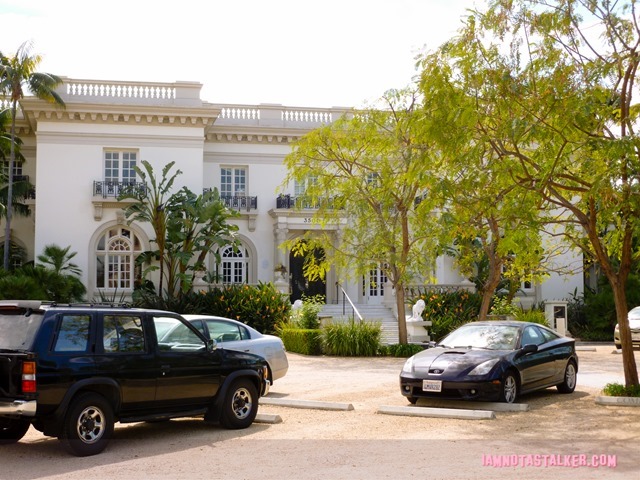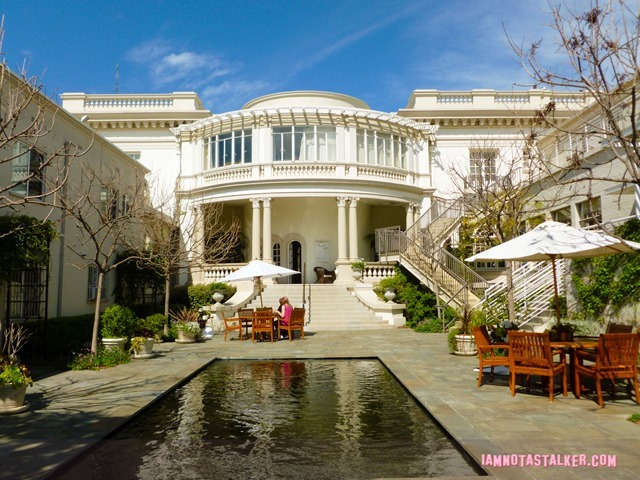 Hudson and Munsell's finished product, which took four years to execute, is a virtual work of art.  The Grand Ballroom (below) alone features a curving staircase with an ornate balustrade, Carrara marble flooring, carved oak wood detailing, and a hand-painted ceiling mural.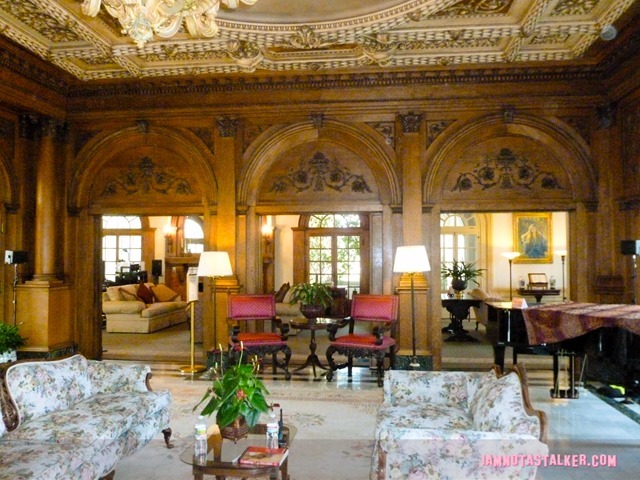 The rest of the Villa boasts coffered ceilings, multiple fireplaces, a hydraulic elevator, servants' quarters, a carriage house, ornate corbels, egg-and-dart mouldings, friezes, a gentlemen's parlor, a ladies' parlor, a porte-cochère, and a formal dining room (pictured below).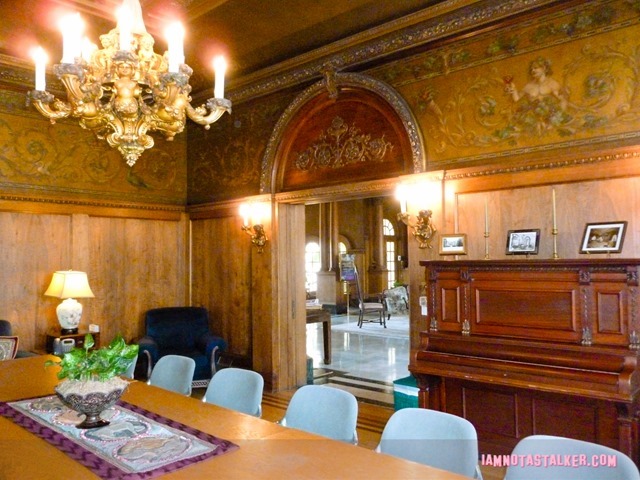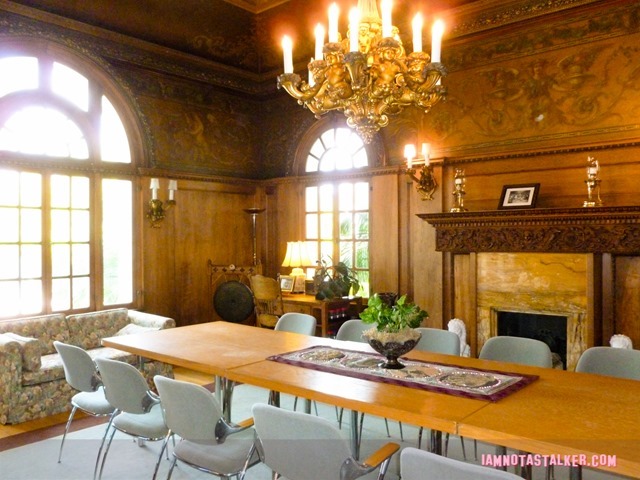 When Guasti passed away in 1937, his family sold the Villa to Hollywood director Busby Berkeley.  You can see what the mansion looked like at the time that Busby lived there here.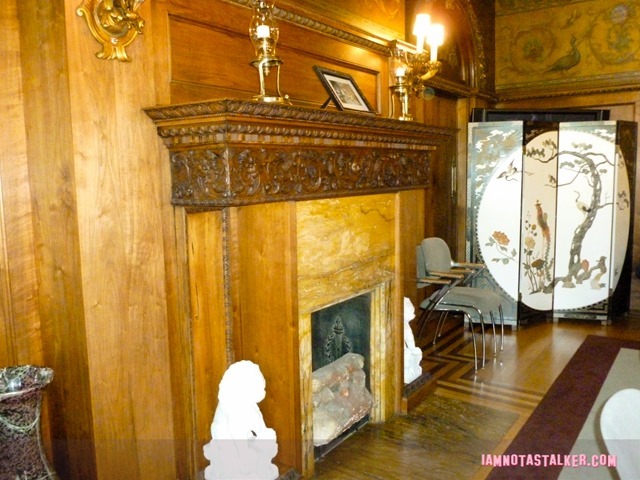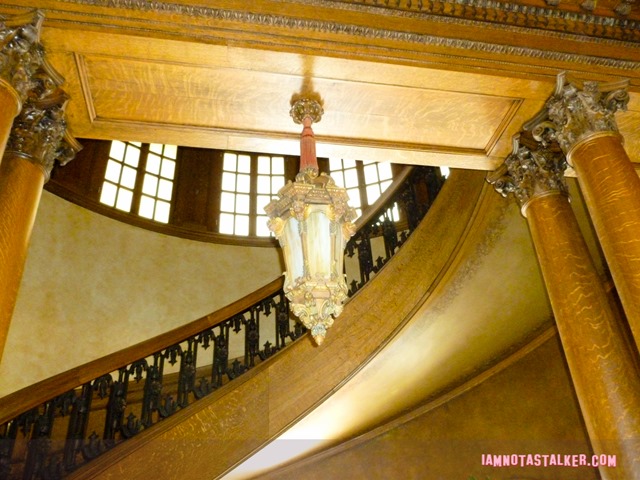 Though Busby was an undeniable genius when it came to directing, choreography and cinematography, finances were not his forte.  Due to mounting debt, he was forced to sell Guasti Villa in 1946.  The manse was purchased by the Los Angeles Physicians Aid Association, who transformed it into a retirement home, adding two residential wings to the property.  During the group's ownership, the property fell into a bit of a decline.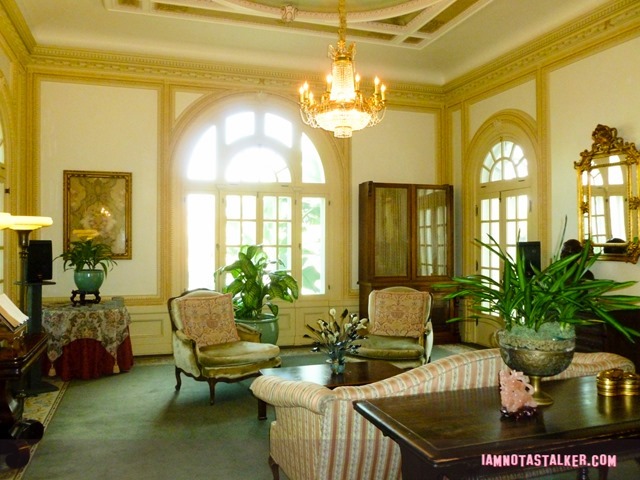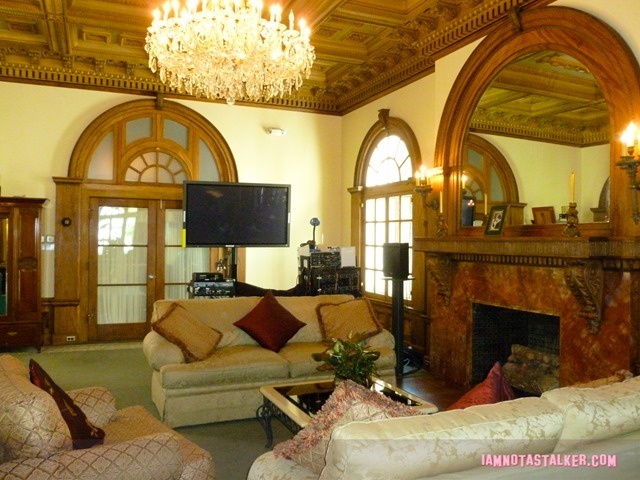 In 1974, the Movement of Spiritual Inner Awareness (MSIA) acquired the Villa and turned it into their headquarters and learning center, painstakingly restoring the property in the process.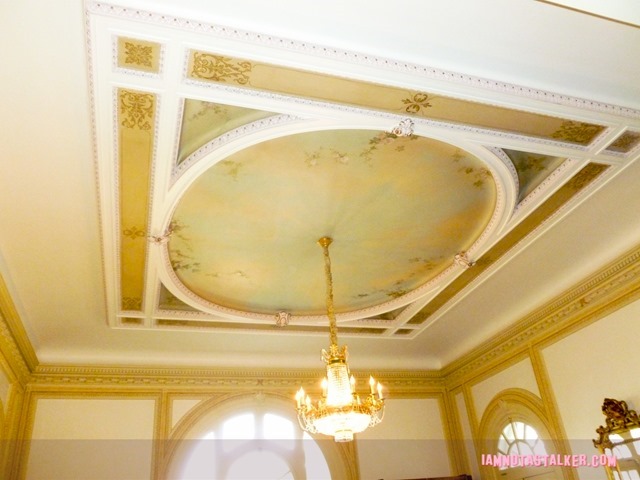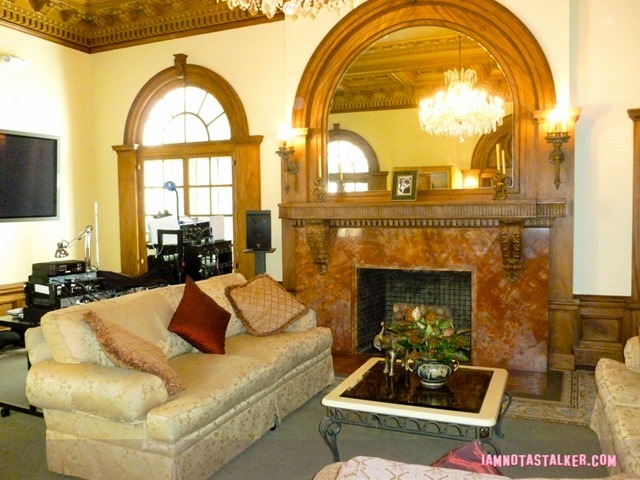 During the process, the church restored and revitalized much of the home's original detailing.  The result of their efforts is not only breathtaking, but fascinating and historically enlightening.  I honestly could not have enjoyed the tour more.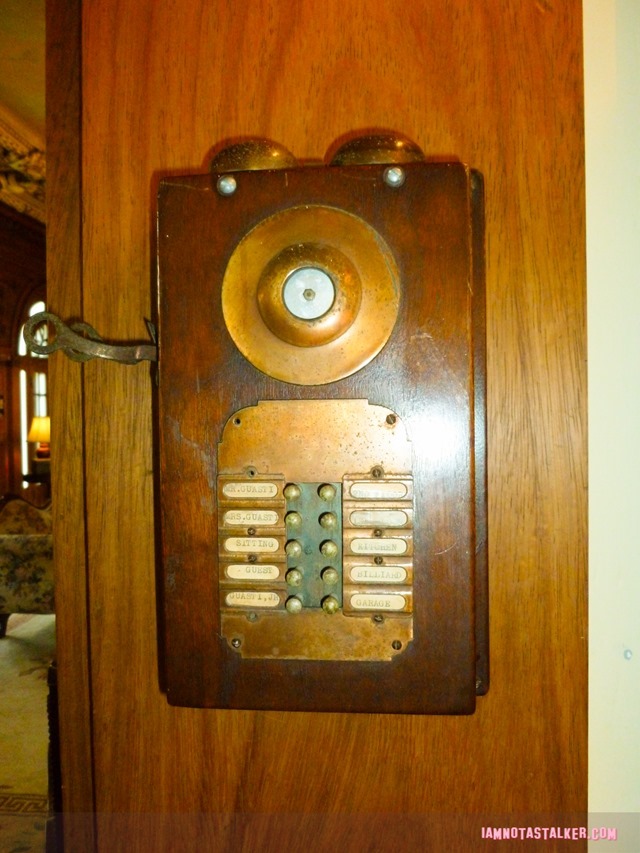 Guasti Villa, which is a Los Angeles Historic-Cultural Monument, is like a preciously preserved time capsule of what the city was like at the turn of the century.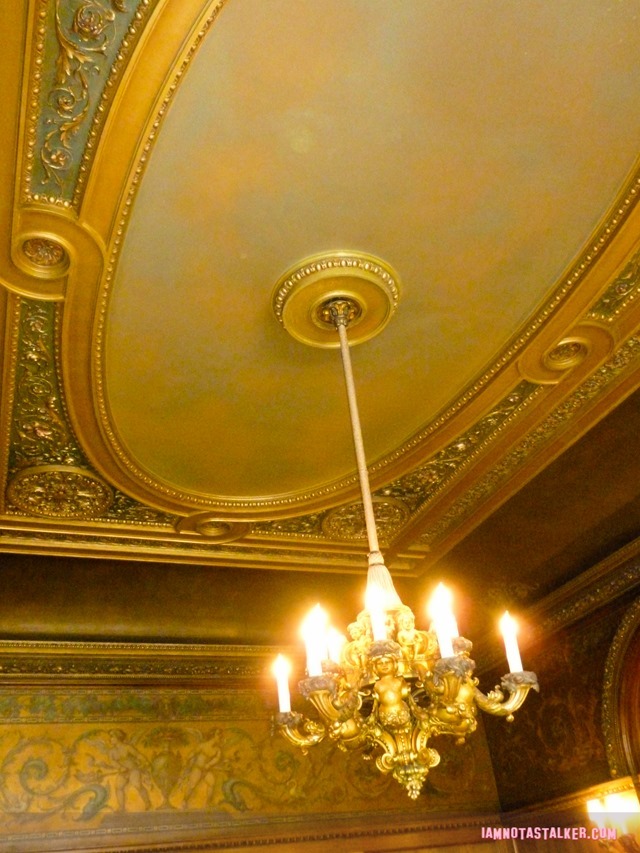 MSIA not only revived the Villa, but its surroundings, as well.  In 2002, the church added expansive meditation gardens to the premises, complete with a hand-carved stone labyrinth.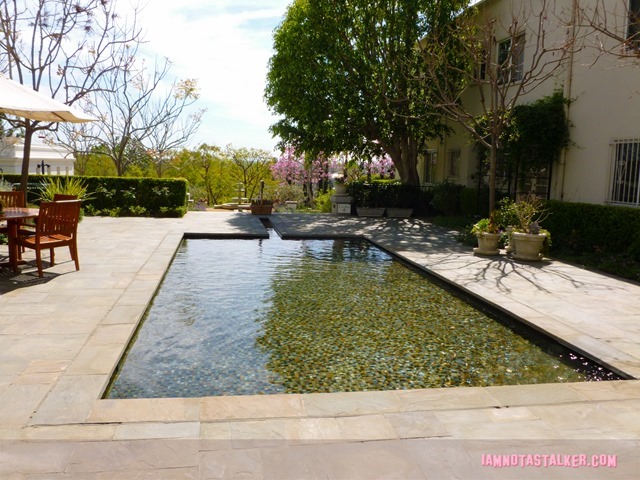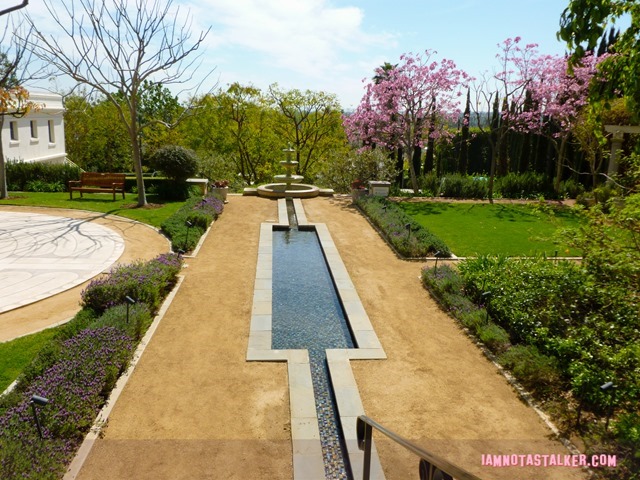 The labyrinth was closely modeled after the famous winding walk at Chartres Cathedral in France, which you can see photographs of here, here, and here.  Made of travertine, it measures 40 feet in diameter and its pathway spans 1/3 of a mile.  I was invited to walk the labyrinth while touring Guasti Villa and it was an entirely calming experience.  My mind is constantly running, so only focusing on my steps and breath as I traversed the course was an extremely relaxing experience.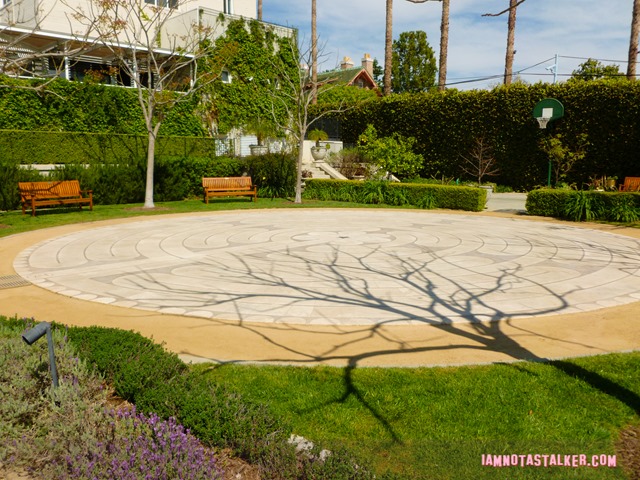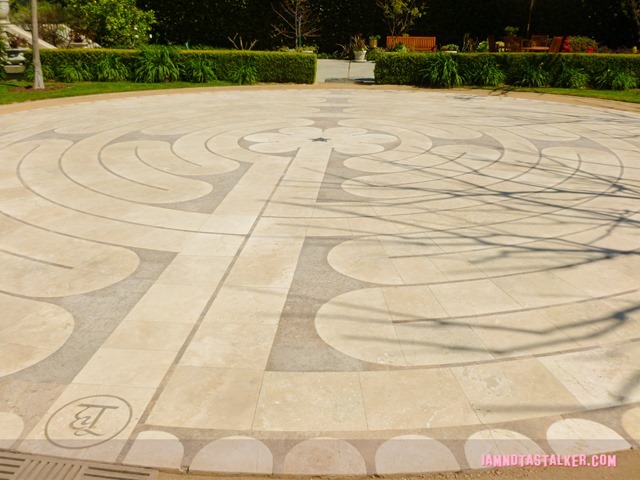 The lush meditation gardens also feature 16 fountains, a koi pond, a myriad of trees and plants, and countless tucked-away, shaded spaces.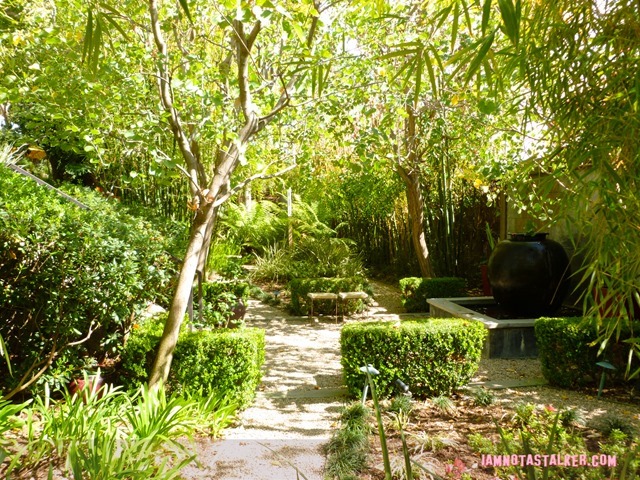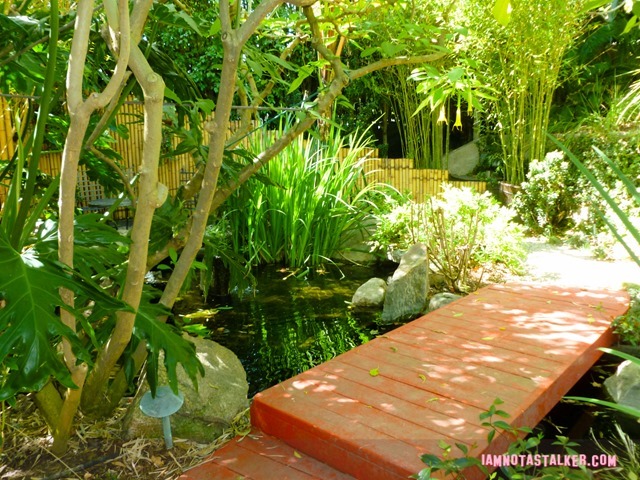 Because of its unique and stunning beauty, it should come as no surprise that the site, which is known as the Peace Awareness Labyrinth & Gardens, has been featured onscreen numerous times.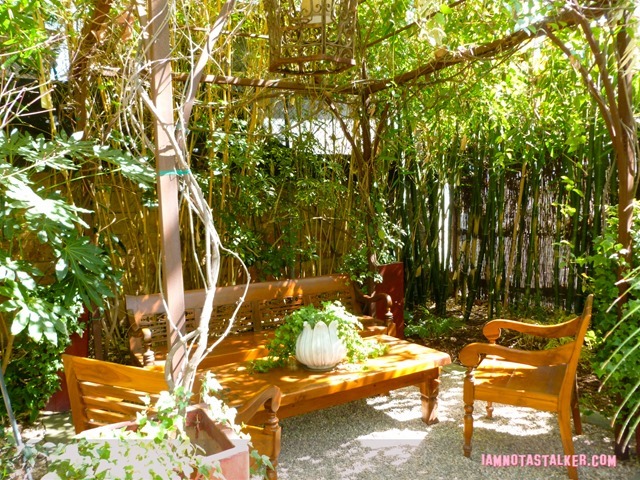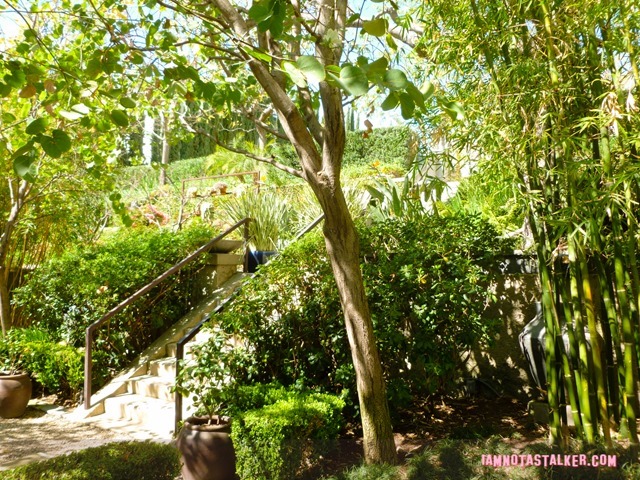 In the Season 6 episode of Veep titled "Georgia," Guasti Villa masked as the palace of Murman Shalikashvili (Eugene Alper), the Republic of Georgia president who, as Selina Meyer (Julia Louis-Dreyfus) describes, "The poisoning and the torture and the death squads aside, I think Murman is really good people.  Honestly.  And he's a hell of a storyteller."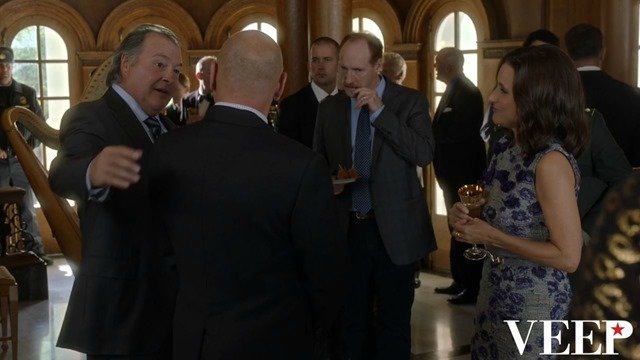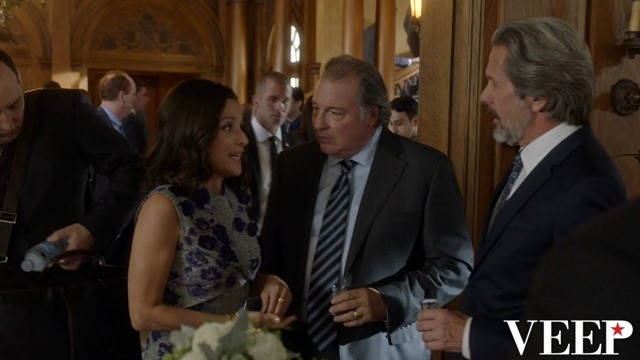 Thanks to the Silent Locations website, I learned that the mansion not only appeared in the 1923 Stan Laurel short White Wings . . .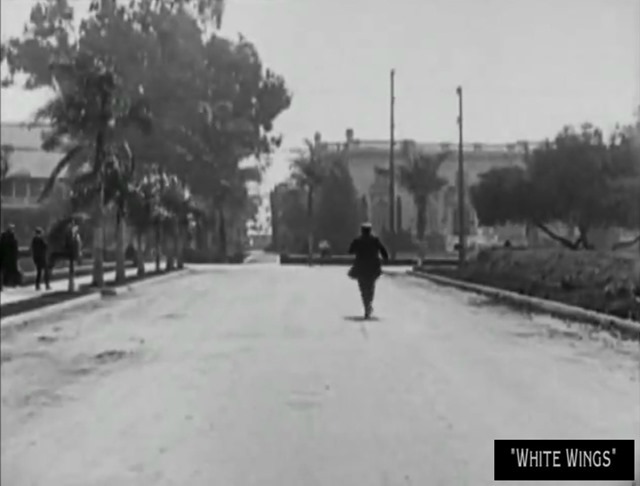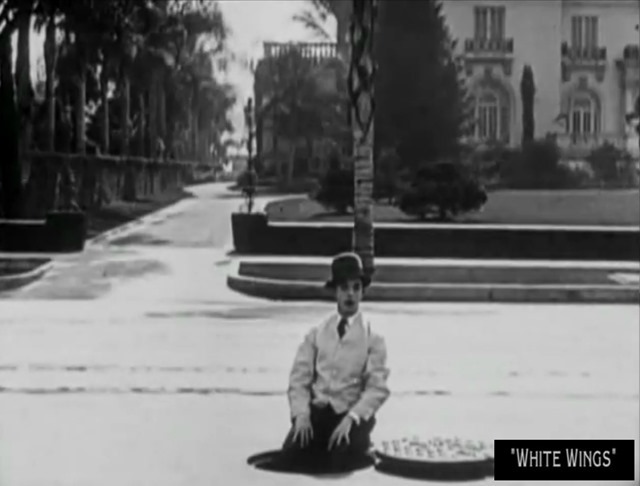 . . . but that it also portrayed the supposed Beverly Hills home of Colonel Wilburforce Buckshot (James Finlayson), where Laurel hid out with pal Oliver Hardy, in 1930's Another Fine Mess.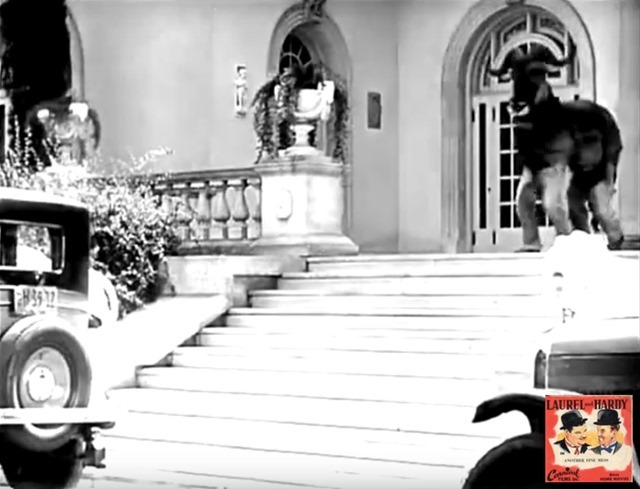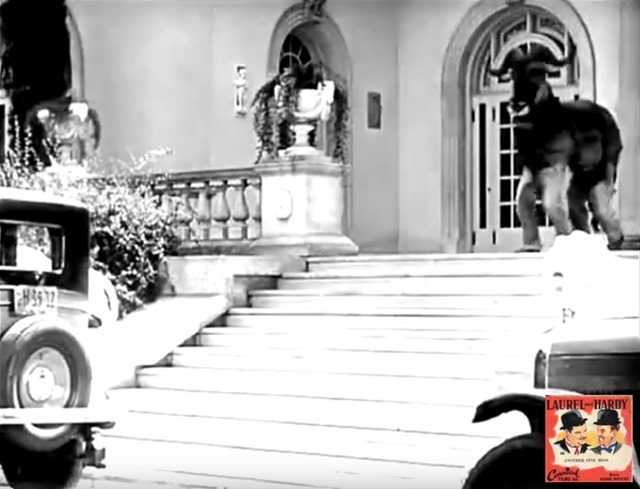 In the Season 3 episode of Hunter titled "Hot Pursuit: Part 2," which aired in 1987, Guasti Villa served as the residence of Big Jack Hemmings (Robert Ridgely).  Both the exterior . . .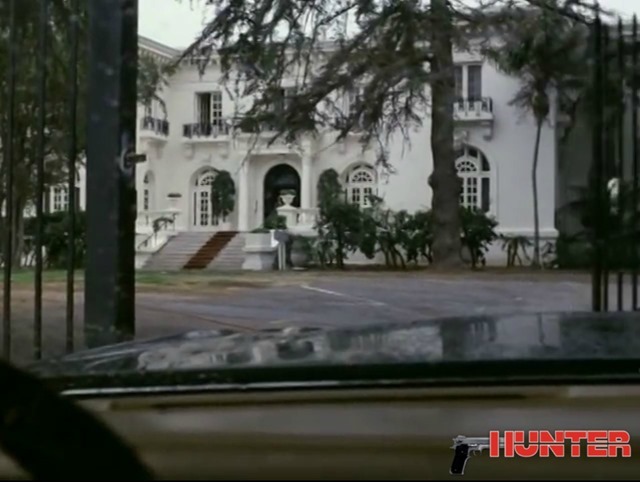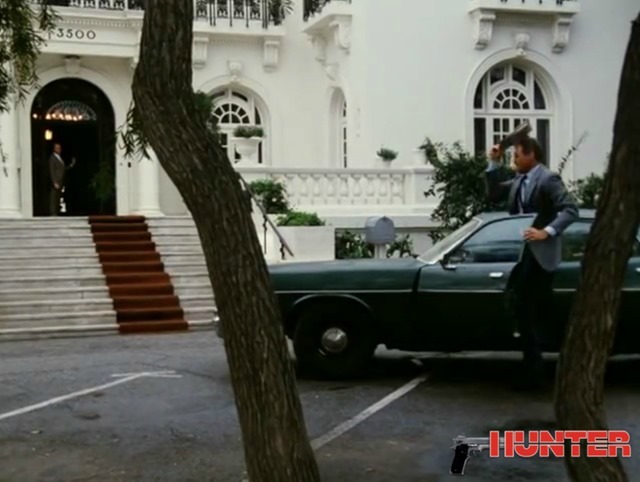 . . . and the interior appeared in the episode.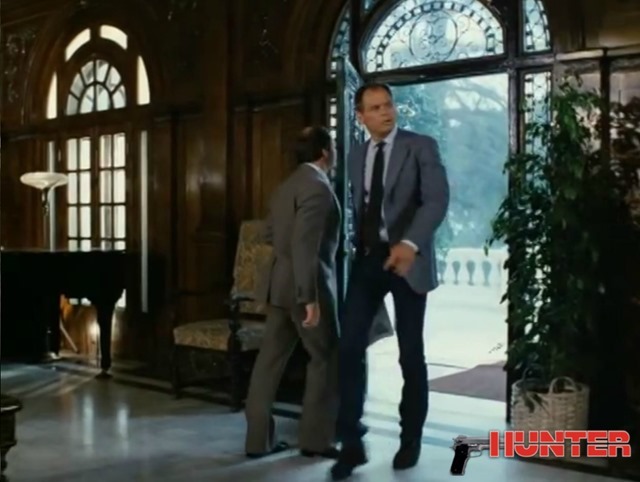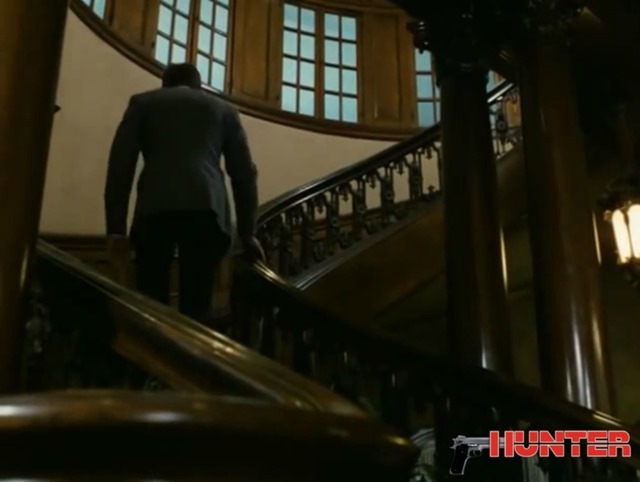 The mansion was featured extensively in Meat Loaf's 2006 "It's All Coming Back to Me Now" music video.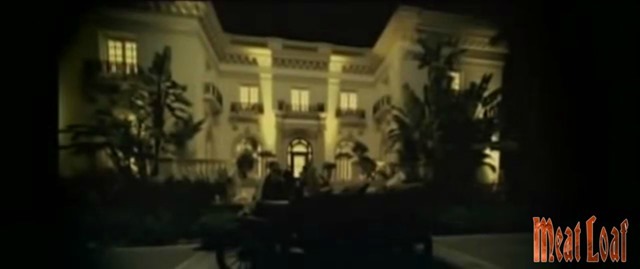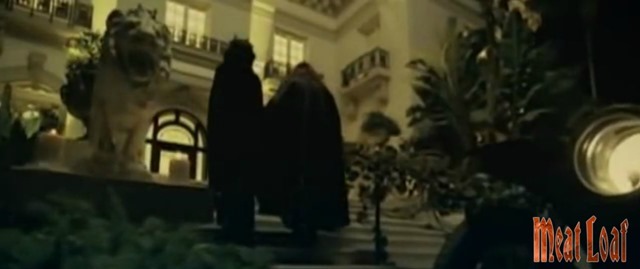 The Villa's interior was also utilized in the video.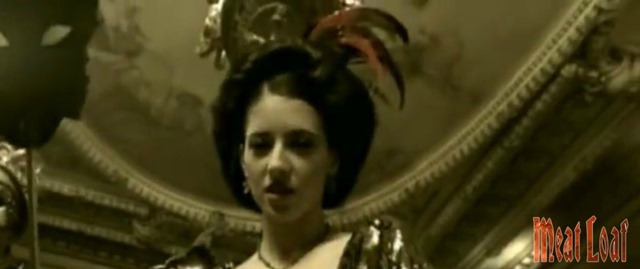 You can watch "It's All Coming Back to Me Now" by clicking below.
As I mentioned above, the mansion did not appear in The Artist.  Peppy's residence, which does bear a striking resemblance to Guasti Villa (as you can see below), can actually be found about 3 miles away at 56 Fremont Place in the Mid-Wilshire area.  That property is also an oft-filmed spot which I wrote about here.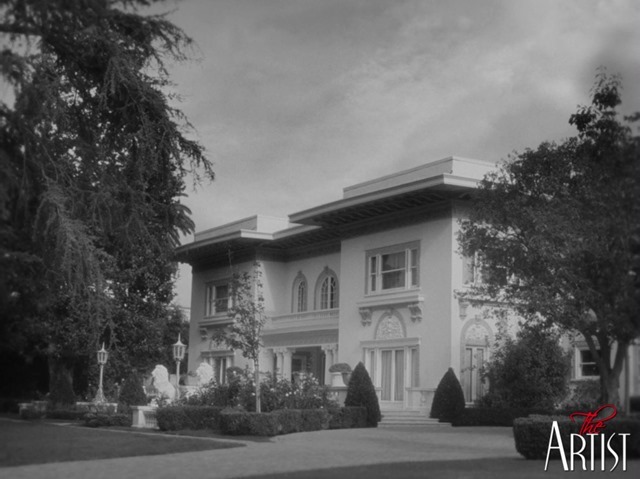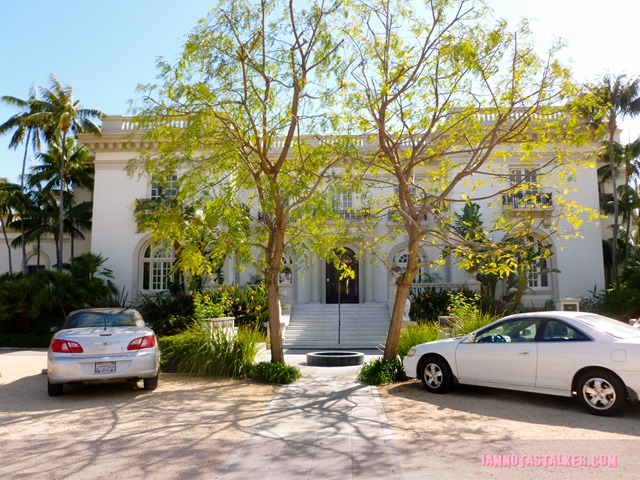 For more stalking fun, follow me on Facebook, Twitter, Instagram, Los Angeles magazine and Discover Los Angeles.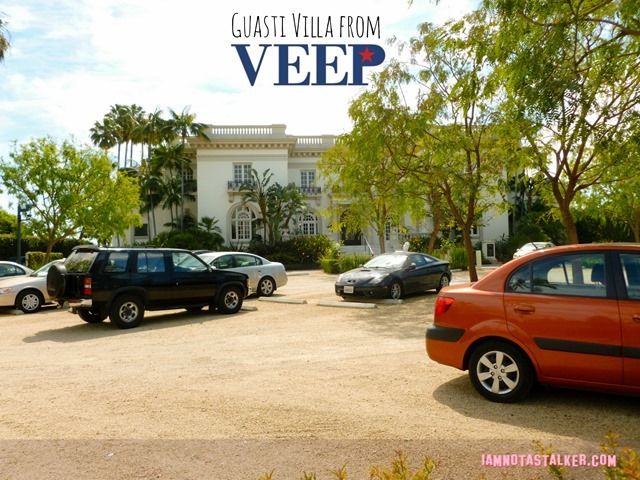 Until next time, Happy Stalking! 

Stalk It: Guasti Villa, from the "Georgia" episode of Veep, can be found at the Peace Awareness Labyrinth & Gardens, located at 3500 West Adams Boulevard in Jefferson Park.  For information about touring the site, click here.
104709