Soup Burg from "Sex and the City"
May 10th, 2017 | By
Lindsay
| Category:
Sex and the City Filming Locations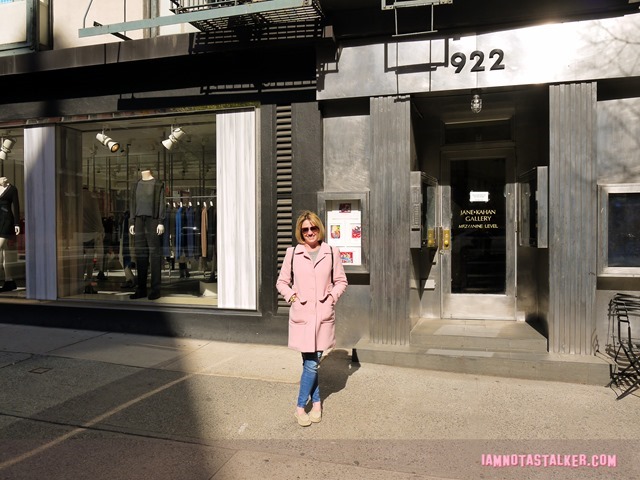 I am the first to admit that I get fixated on the most random things.  A few years back, I became obsessed with identifying the diner featured at the very end of the Season 1 episode of Sex and the City titled "Models and Mortals."  Though the eatery only appeared briefly, I was consumed with tracking it down.  What can I say?  I love a good diner.  It took some legwork to find the place, but find it, I did.  Sadly, by that time, Soup Burg, at 922 Madison Avenue on New York's Upper East Side, had long since closed its doors.  So while I never got the chance to eat there, I still ran right out to stalk its former location during my trip to the Big Apple last April.
In "Models and Mortals," Mr. Big (Chris Noth) and Carrie Bradshaw (Sarah Jessica Parker) run into each other at a fashion show after-party and strike up a conversation, during which he asks her where she writes her "cute" weekly newspaper column.  She responds, "Well, about half the time, I'm at my apartment and the other half I'm over at this coffee shop on 73rd and Madison."  Flash forward to the episode's final scene.  Big surprises Carrie by randomly showing up at said coffee shop, where they discuss men who date models.  During their brief conversation (he's late for a meeting, you see), he informs her, "First of all, well, there are so many goddamn gorgeous women out there in this city.  But the thing is this – after a while, you just want to be with the one that makes you laugh."  For those not well-versed in all things Sex and the City, Big is speaking about Carrie.  The two get together just a few episodes later.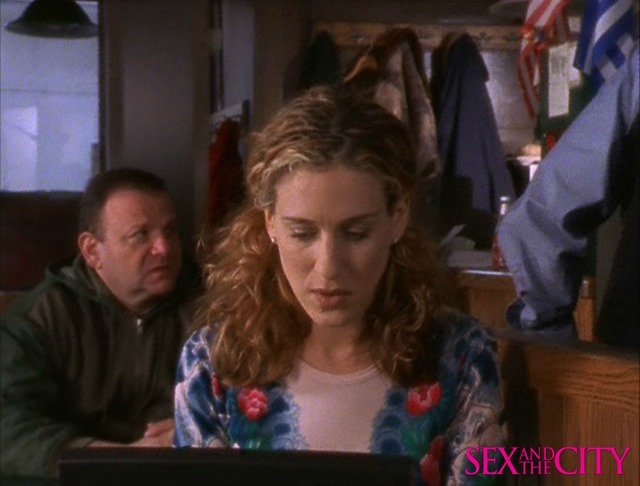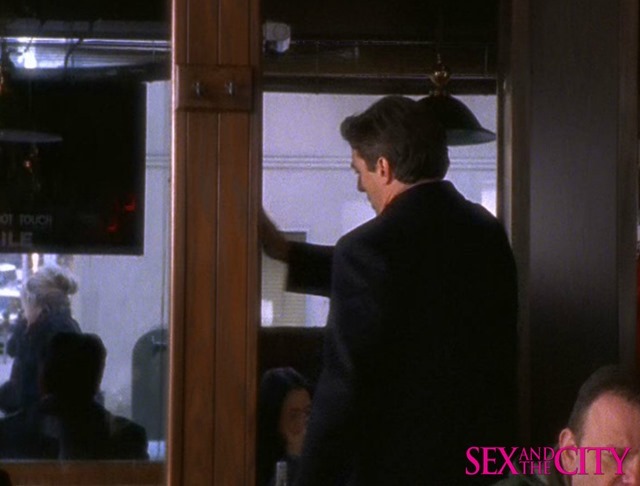 While scrutinizing "Models and Mortals" for clues as to the coffee shop's whereabouts, I noticed that a sign reading "Soup Burg" was very briefly visible behind Mr. Big when he first sat down . . .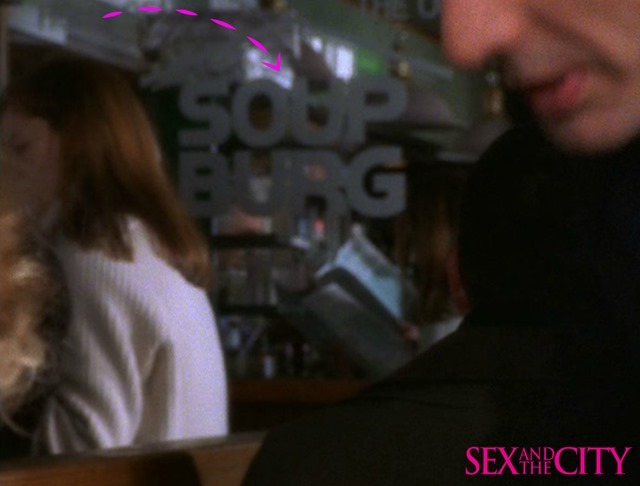 . . . as well as on the door when he left the restaurant.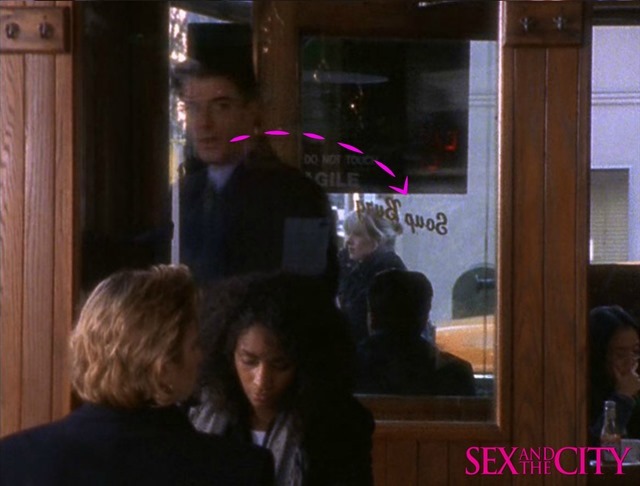 So I headed to Google and quickly came across a Yelp page for a defunct eatery by that name which stated its former address as 1095 Lexington Avenue on New York's Upper East Side.  Eureka, right?  Wrong.   It was not long before I figured out that while Soup Burg was a longtime UES staple dating back to the '40s, during its heyday the restaurant actually boasted three outposts, none of which was still in operation.  The Lex Ave location did not open until 2004 and the third iteration at 1026 1st Avenue was also established around that same time.  Since "Models and Mortals" was lensed in 1998, I knew the episode could not have been shot at either of those two spots.  Filming had to have occurred at the original Soup Burg.  So back to the drawing board I went.  Another Google search led me to this 2014 The New York Times article which noted that the restaurant's inaugural site was on the corner of East 73rd Street and Madison Avenue – exactly where Carrie had said it was in the episode!  D'oh!  The article also mentioned that the space was now home to a cashmere shop.  From there it was easy to pinpoint the eatery's exact former address of 922 Madison.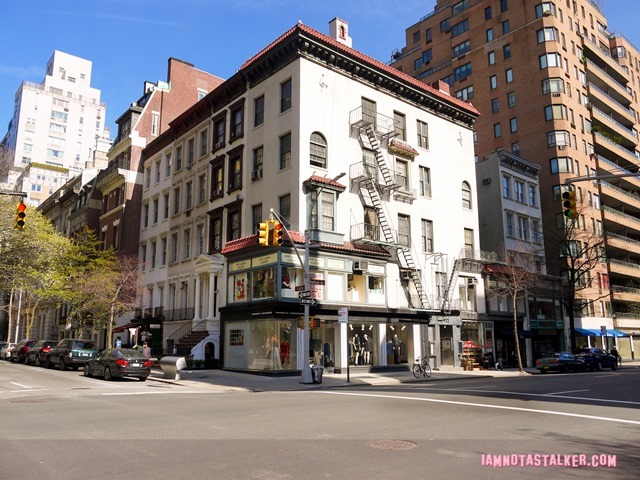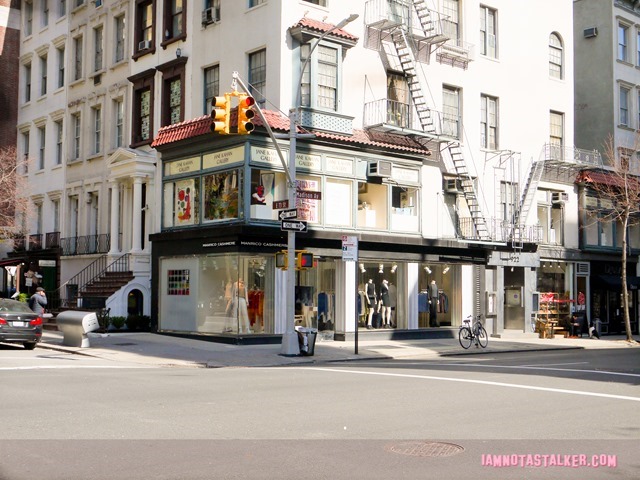 Soup Burg was originally established at the Madison Avenue site way back in 1948.  I am unaware of who initially founded it, but in 1964, the café was purchased by Greek native Peter Gouvakis, who had worked on the premises since 1958.  Soup Burg thrived under Gouvakis' tutelage, becoming a veritable New York institution.
During the 1970s, Peter's son Jimmy started working at Soup Burg, eventually taking it over, along with his brother, John, and their brother-in-law, Timmy Vlachos.  The trio further grew the business and perfected the recipes.  Soup Burg became known citywide for its burgers, which Time Out NY rated as the third best burgers in all of Manhattan in 2004.  Though the two sister cafes were opened, the Madison Avenue location remained the best-loved.  Of the site, New York magazine had this to say, "There are a few places on the East Side with this name, each as small as your first – or current – apartment, each looking like it was built in two days, each routinely buffed to a high Formica shine, and each with a menu big enough to daunt the banquet kitchen at the Marriott Marquis.  Ignore all of them but the one at this address."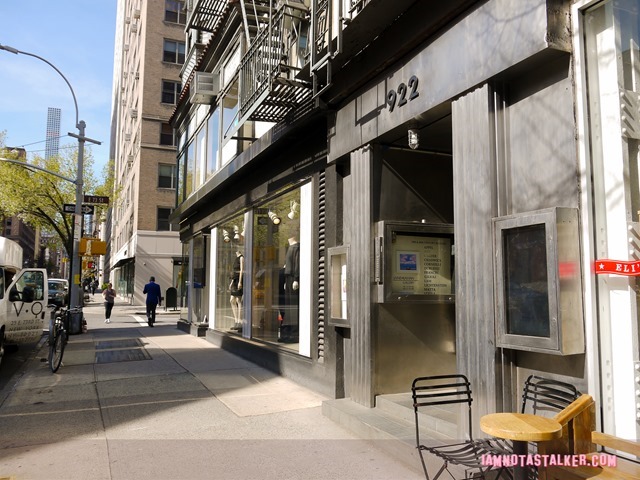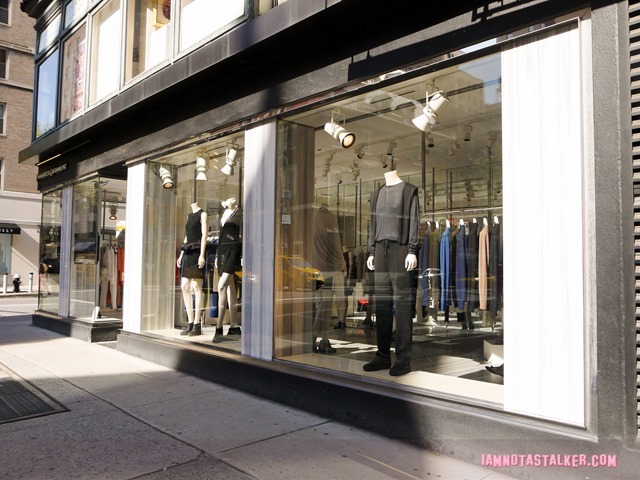 In July 2006, Jimmy was informed that the rent on the Madison Avenue site was increasing from $21,000 a month to $65,000.  Sadly, Gouvakis could not afford the increase and the restaurant (which, by that time, had been operating in the same space for 58 years!) shuttered later that month.  By November, the upscale Manrico Cashmere boutique had moved in.  You can see what the Madison Avenue Soup Burg looked like while it was still in operation here, here, here, and here.   And you can read two great articles on its closing on the Doktor Weingolb blog here and here.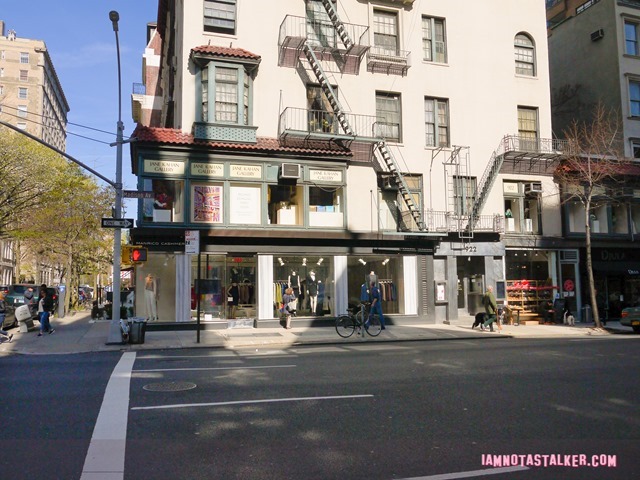 By that time, the 1st Avenue location had also closed its doors.  And though the Lexington Avenue outpost remained open and extremely popular with New Yorkers as one of the only spots in the neighborhood to get a decent, affordable meal, it, too, faced a rent hike in 2014 and shuttered in June of that year.  The increase was a pretty dumb move on the landlord's part if you ask me, being that, per Google Street View, the space is currently vacant and does not look to have ever been occupied since Soup Burg moved out.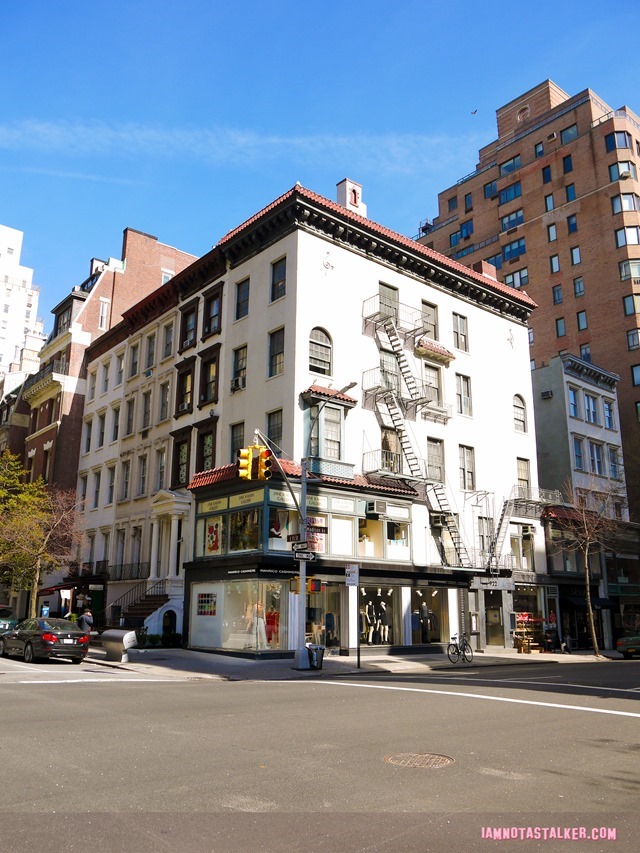 Many mourned the loss of the last operating Soup Burg.  The New York Times journalist Anne Barnard had this to say about the closure, "The Soup Burg is – was – the archetype of what in today's homogenized, all-American city is usually called a diner.  Premillennial, pre-Starbucks New Yorkers would call it a coffee shop.  Not the kind where you get a latte, though that item was grudgingly added to the menu.  The kind where you get a burger bigger than its bun, or home fries with sweet peppers and onions, or a chicken orzo soup with saltines.  Where you can sit down and eat for $10, with a bottomless, not distractingly good $1.50 coffee, and where they know your face, your order and sometimes even your name."
  I'm really sad I never got the chance to dine at any of the Soup Burg restaurants, but at least the original is forever immortalized onscreen thanks to Sex and the City.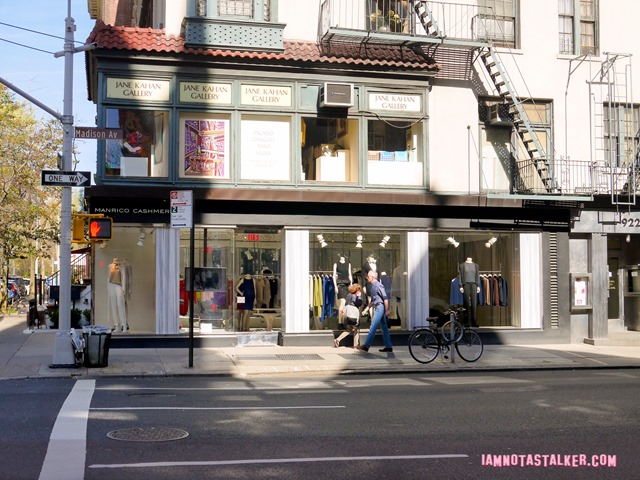 For more stalking fun, follow me on Facebook, Twitter, Instagram, Los Angeles magazine and Discover Los Angeles.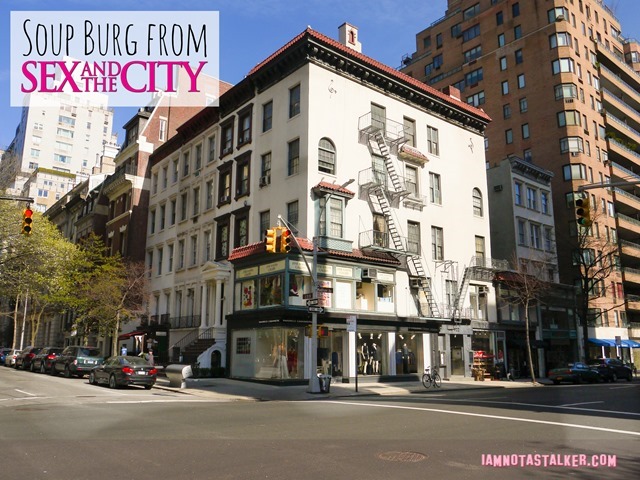 Until next time, Happy Stalking! 
Stalk It: Soup Burg, from the "Models and Mortals" episode of Sex and the City, was formerly located at 922 Madison Avenue on New York's Upper East Side.  The space currently houses Manrico Cashmere.  Via Quadronno, one of my very favorite Big Apple eateries, is located right around the corner at 25 East 73rd Street.  It also appeared in "Models and Mortals."  You can read my post on the restaurant here.
104800