Patapsco Valley State Park from "Serial"
Jul 26th, 2017 | By
Lindsay
| Category:
This and That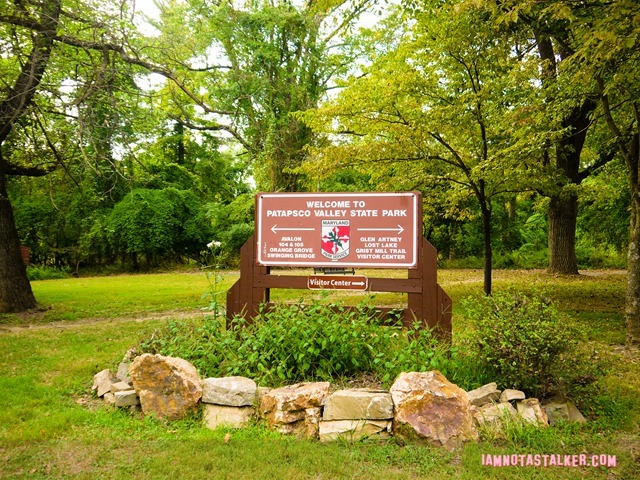 Patapsco State Park.  Those three words, the name of a popular Baltimore-area recreation spot, shouldn't be part of the lexicon of this California native.  But in October 2014, the first season of the investigative podcast Serial was released and instantly became a worldwide phenomenon.  Detailing the 1999 killing of high school student Hae Min Lee and the subsequent conviction of her ex-boyfriend, Adnan Syed, for the murder, the true crime tale elevated several local Charm City sites like Woodlawn High School, The Crab Crib, Leakin Park, the I-70 Park & Ride, and the Best Buy on Security Boulevard into pop culture landmarks.  And yes, Patapsco State Park.  Say the words and pretty much anyone at all interested in true crime will know exactly what you're talking about.  The Grim Cheaper and I were – and still are – obsessed with the Hae Min Lee case.  So when we visited Maryland last fall, we, of course, hit up all of the locations mentioned in the podcast, which I found thanks to this extensive Google map.   And when I say all of the locations, I do mean all of them – our Serial stalk was pretty much a two-day adventure.  The locale that surprised me the most was Patapsco State Park, or Patapsco Valley State Park, which, for a time, figured prominently in the narrative of the state's star witness in the case, Syed's friend Jay Wilds.
Patapsco Valley State Park was originally established in 1907 thanks to a local named John Glenn who donated 43 acres of his Catonsville land to the Maryland State Board of Forestry.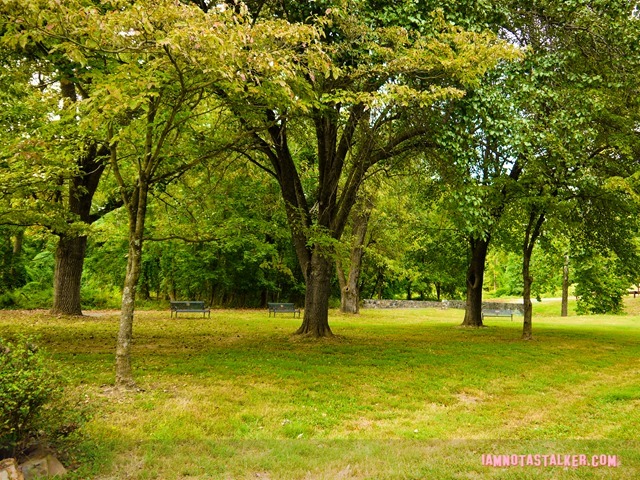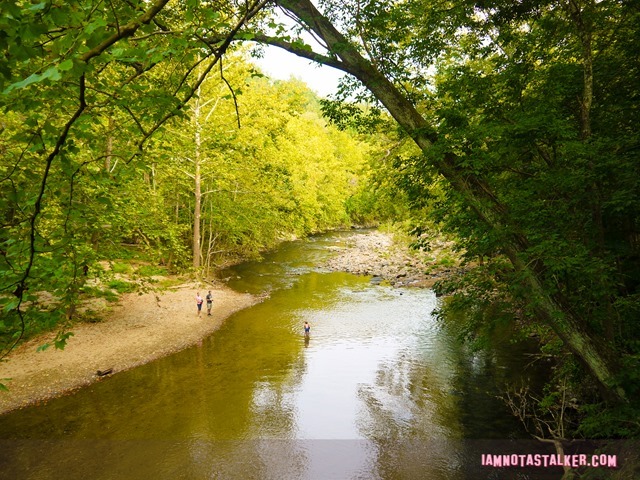 The site, which has the distinction of being Maryland's first state park, was soon transformed into a public recreation area.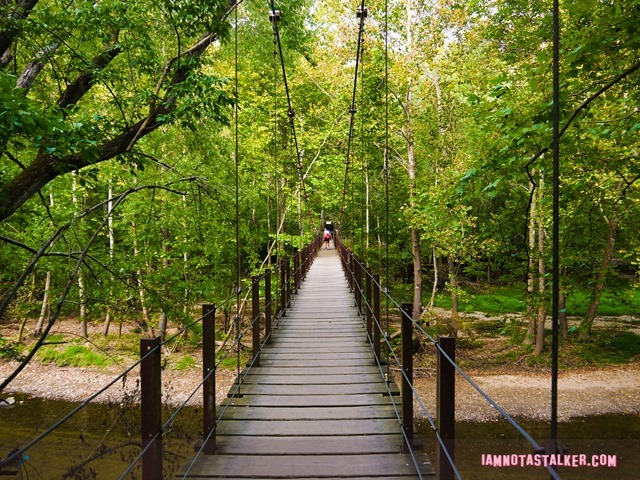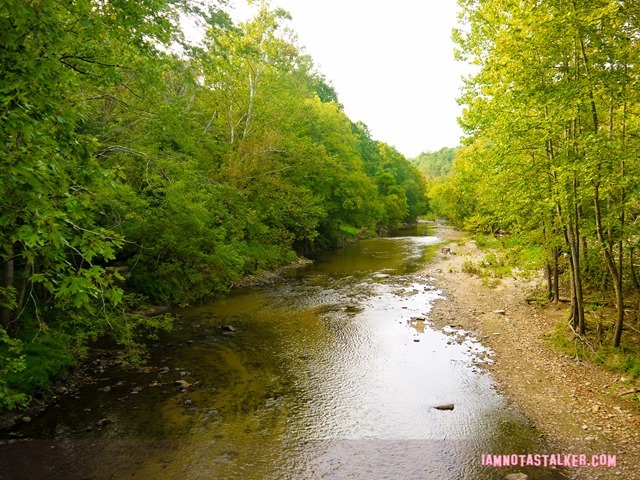 Expanded over the years, Patapsco State Park now boasts 16,043 acres of land spanning a 32-mile stretch of the Patapsco River.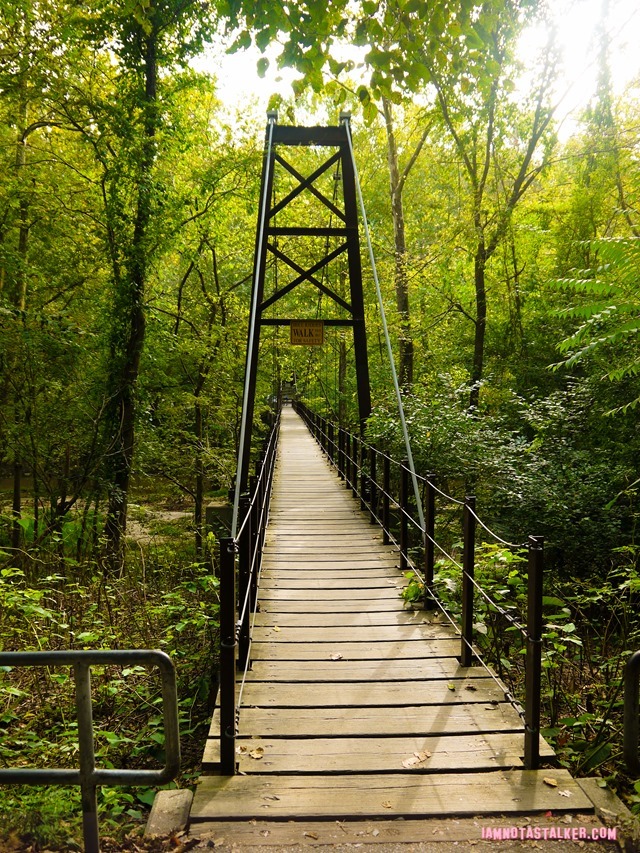 The site features 8 different recreation areas, 200 miles of trails, waterfalls, a dam, bridges, and sweeping vistas, and plays host to such diverse activities as hiking, fishing, camping, canoeing, horseback riding, mountain biking, picnicking, and disc golfing (yeah, I had to look that last one up, too).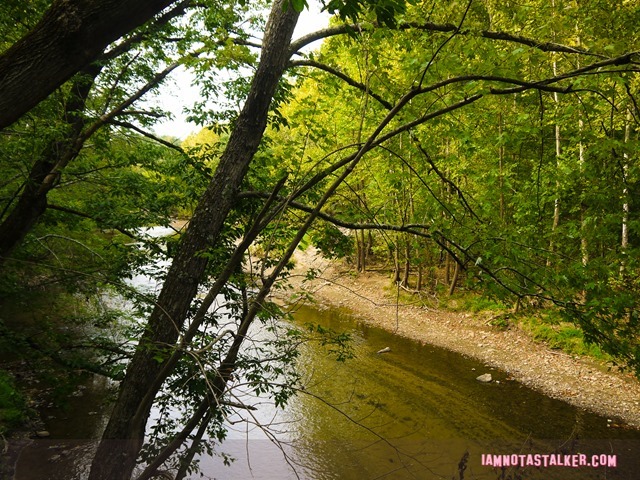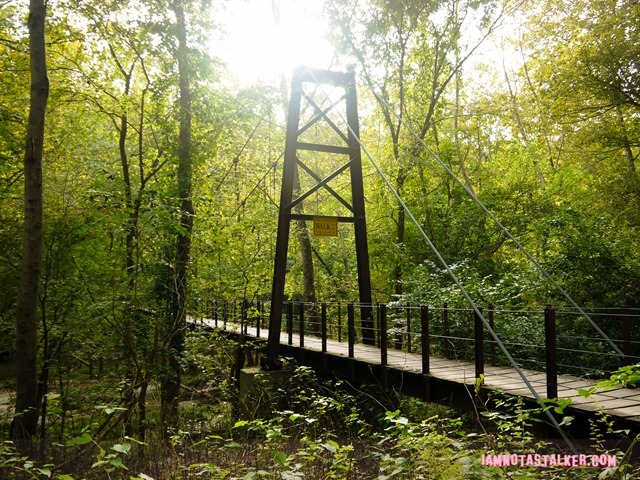 During the investigation of Hae Min Lee's murder, detectives questioned Jay Wilds, aka "the criminal element of Woodlawn," on several occasions.  In his initial interviews, he recounted a timeline of the day Hae was killed.  That timeline, though never really believable, has since been completely debunked by countless sources (including Jay himself), so in the end many locations thought to be significant to the case, including Patapsco State Park, don't actually figure into it at all.  But in Serial's early episodes, the sites were mentioned and detailed so relentlessly that they will forever be tied to the story and, despite their current insignificance, remain popular places for listeners of the podcast to visit.  As Jay originally told it, shortly after school got out on the afternoon of January 13th, 1999, Adnan had Hae drive him to the southeast parking lot of the Best Buy on Security Boulevard (the store's actual address is 1701 Belmont Avenue), where he then strangled her.  That parking lot is pictured below.  Though it is located on the side of the store and is less populated than the front parking lot, it is completely ridiculous to think that anyone would choose it as a good spot to strangle someone, in broad daylight no less.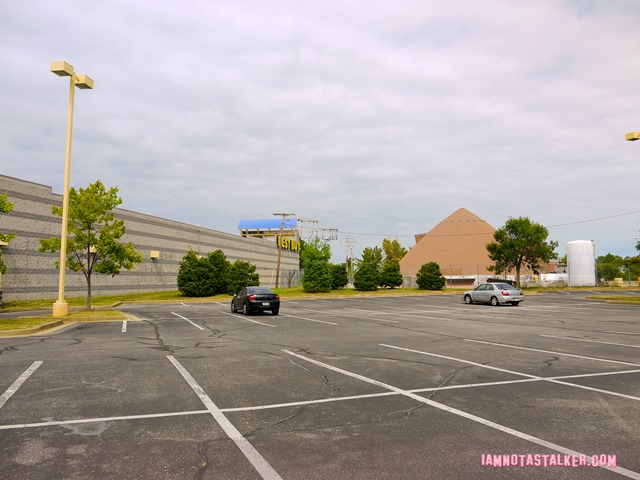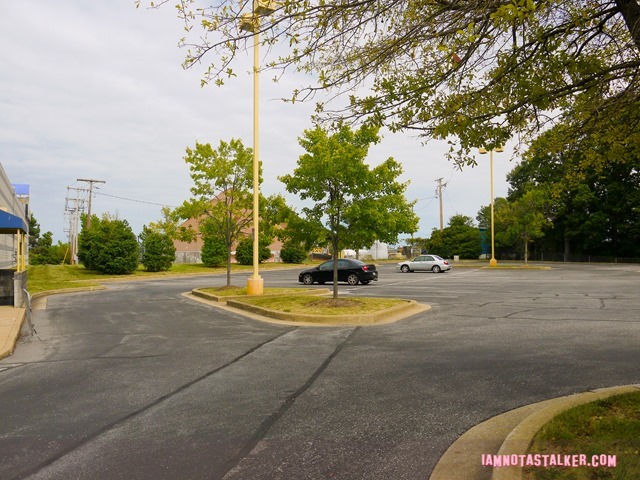 According to Jay, Syed then called him from the lot's payphone (don't even get me started on that damn payphone!) and asked him to come by the store to assist him in disposing of Hae's car and body.  Jay does so and the two then drive in tandem to the I-70 Park & Ride (that's it below), where they temporarily dump Hae's car.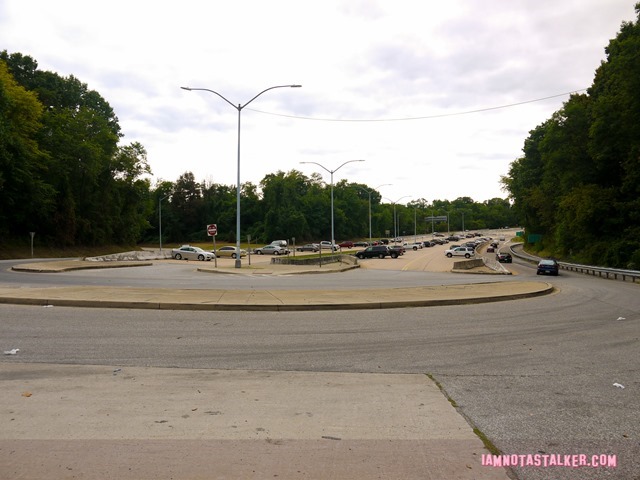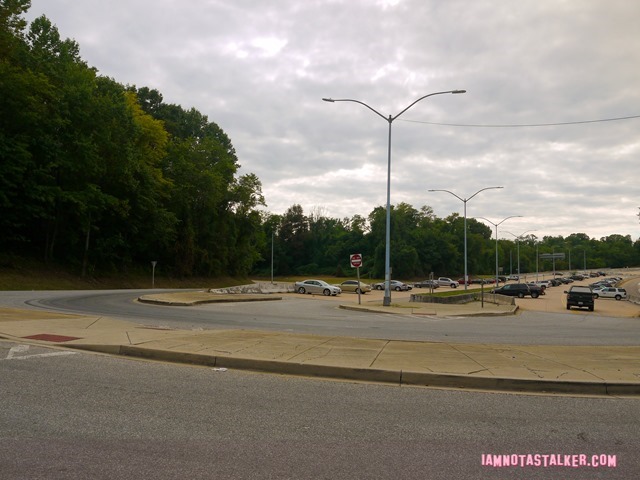 After picking up some marijuana in the Forest Park area, per Jay's story (which again, has been debunked), Jay and Adnan then ventured to Patapsco State Park to smoke and debrief about the murder.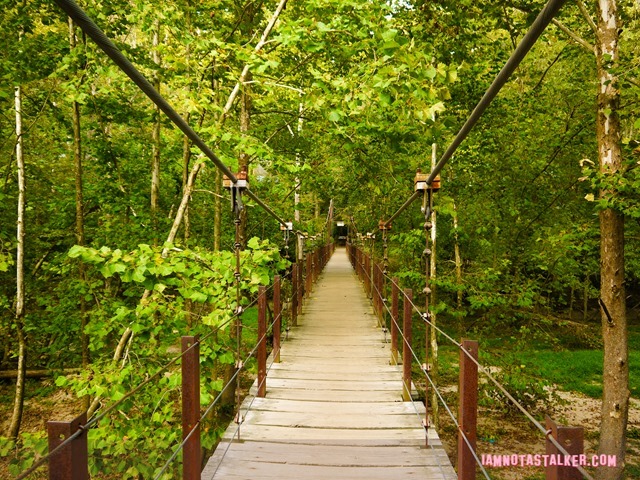 I was absolutely shocked as we entered the park and I saw how beautiful it is.  Being that Jay and Adnan supposedly discussed possibly burying Hae's body on the premises, I was expecting something sinister, dark and deserted.  Instead, what we found was lush, green, and picturesque.  It's idyllic.  Not to mention populated.  Despite the fact that the GC and I showed up shortly before dusk, Patapsco was chock full of people enjoying the great outdoors.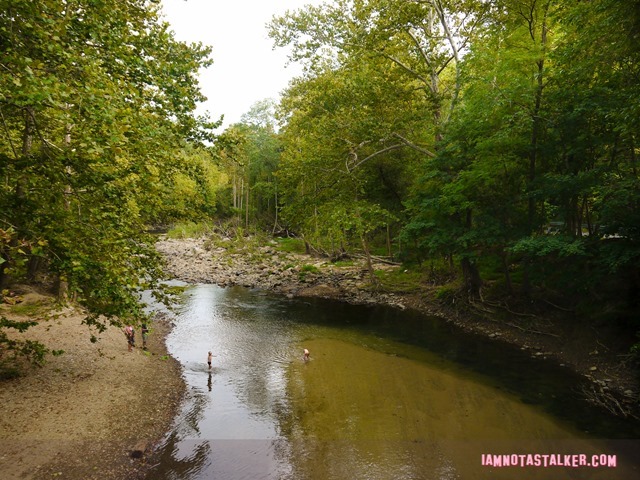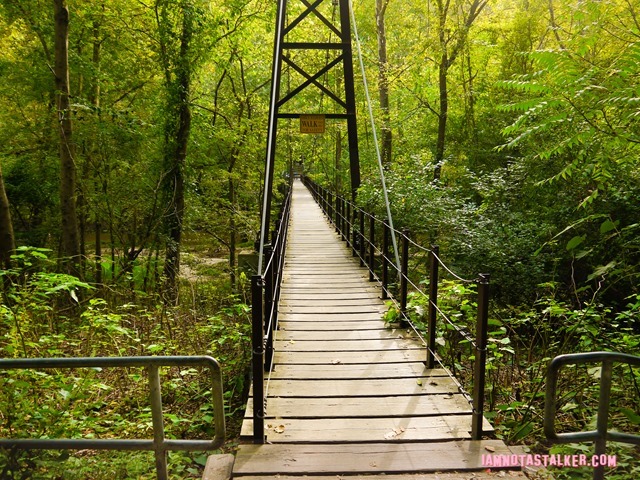 After seeing the park in person, I find it totally ludicrous that Jay claimed he and Adnan were actually considering burying a body there in broad daylight.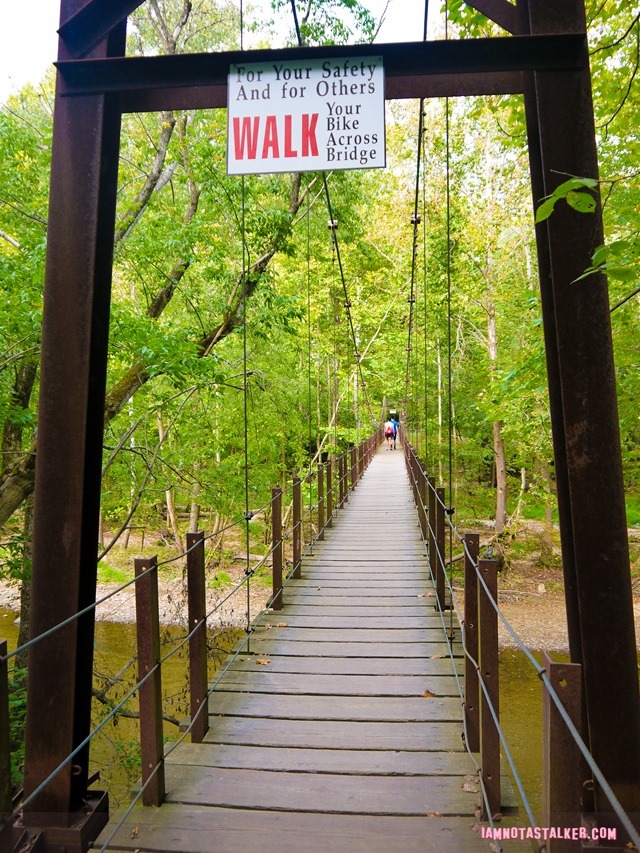 Though we hadn't planned on it, the GC and I were so taken with Patapsco that we wound up spending quite a bit of time there, walking around exploring its beauty.  I highly recommend a visit if you're in the area.  And bonus – the park is also a filming location!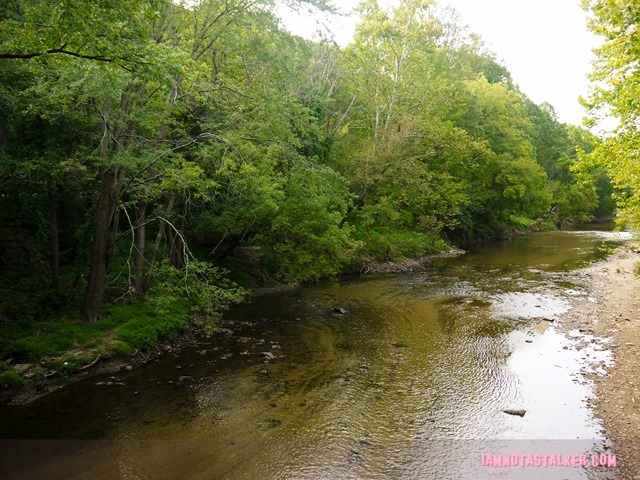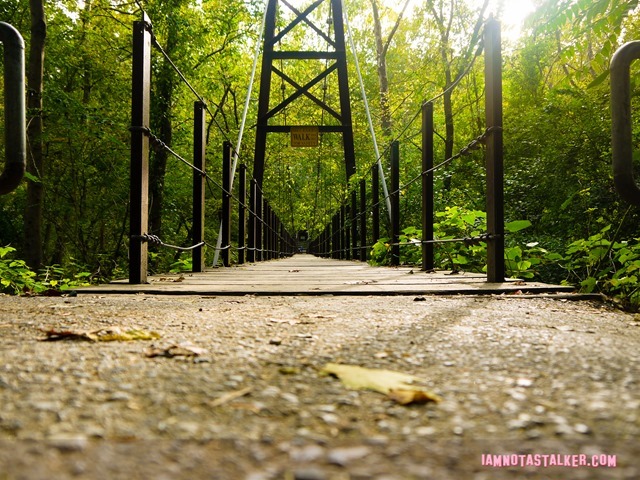 At the end of the 2000 thriller The Blair Witch Project, Heather Donahue and Mike Williams (who both played characters named after themselves) sought shelter in a dilapidated old residence.  That residence, known as the Griggs House in real life, was an actual home once located in Patapsco State Park, just west of Hernwood Road.  Sadly, due to its decaying condition and the fact that it upset neighbors by regularly attracting throngs of both vandals and movie fans, the structure was demolished in the early 2000s.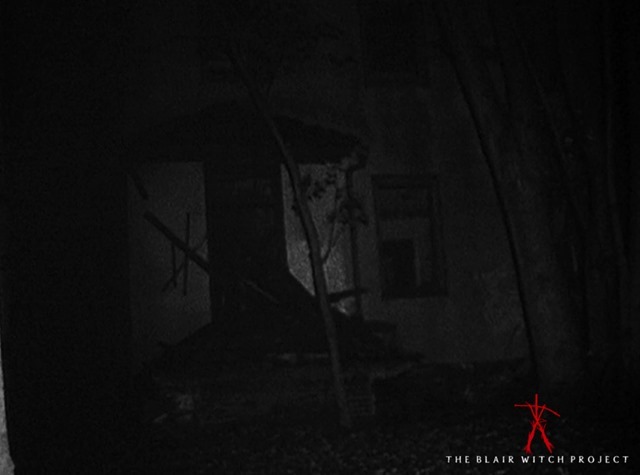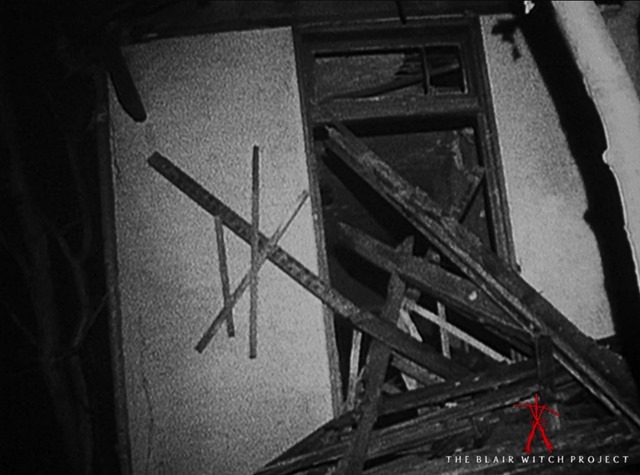 The interior of the home also appeared in The Blair Witch Project.  You can check out some photos of what the place looked like shortly after filming took place here.  Oh, how I wish I could have seen it in person!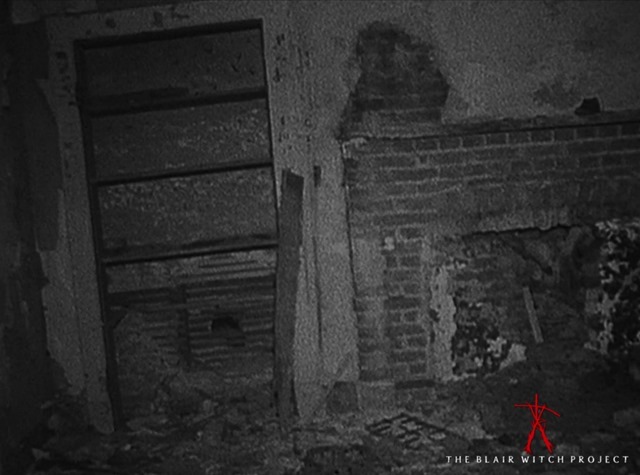 In the Season 2 episode of House of Cards titled "Chapter 18," which aired in 2014, Frank Underwood (Kevin Spacey) attends a Civil War battle reenactment at Patapsco State Park.  Specifically, filming took place near the McKeldin Recreation area.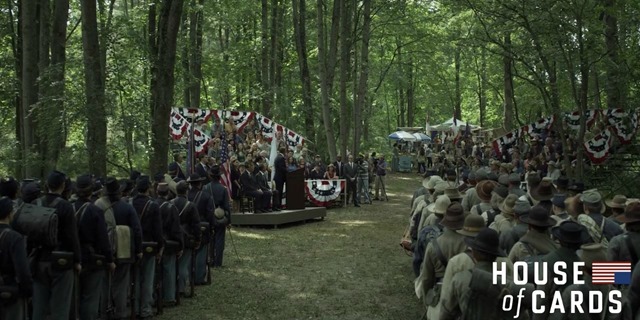 For more stalking fun, follow me on Facebook, Twitter, Instagram, Los Angeles magazine and Discover Los Angeles.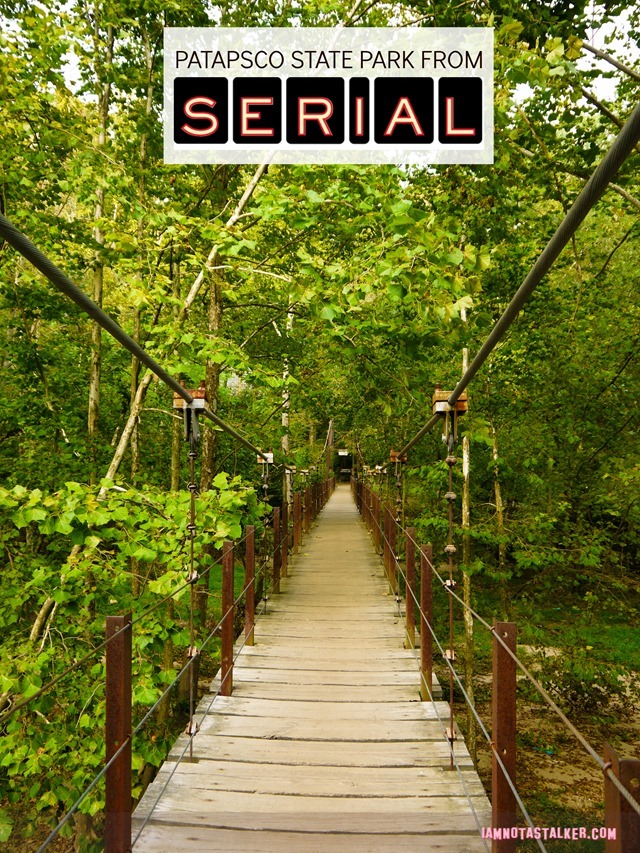 Until next time, Happy Stalking! 

Stalk It: Patapsco State Park, from Serial, is located at 8020 Baltimore National Pike in Ellicott City, Maryland.
106315