Dana's House from "The Goldbergs"
Sep 25th, 2017 | By
Lindsay
| Category:
TV Locations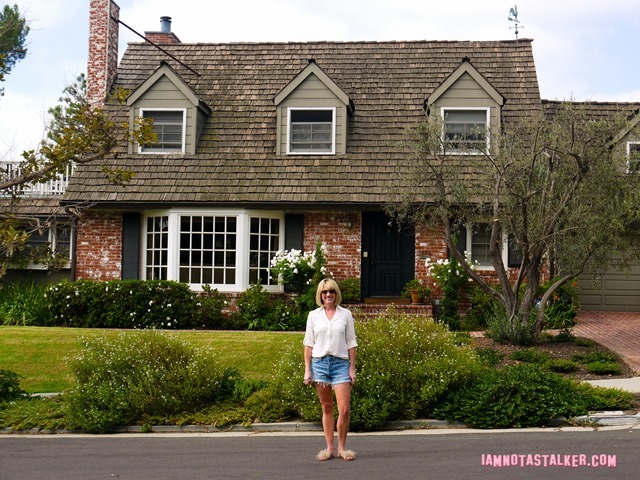 Brenda and Dylan.  Winnie and Kevin.  Rachel and Joey.  Adam and Dana.  All TV couples who didn't wind up together, but who, in my never-to-be-humble opinion, really should have.  Though, since The Goldbergs is still on the air, I guess there's still hope for the latter two.  I mean, any romance that starts out with an '80s movie re-creation has to end well, right?  It would just be sacrilege otherwise!  For those who don't watch the popular ABC series, when tween Adam Goldberg (Sam Giambrone) falls in love for the first time – with Dana Caldwell (Natalie Alyn Lind), the 13-year-old girl down the street who "smells like Fruity Pebbles" – he professes his feelings by standing in her front yard, boom box held above his head, serenading her with Peter Gabriel's "In Your Eyes," a la Lloyd Dobler (John Cusack) in Say Anything . . .  The moment, of course, pulled at this 80s-loving-stalker's heart strings.  So when my friend/fellow stalker Michael (you know him from his many guest posts) recently informed me of the location of Dana's house, I ran right out to see it in person.
The Goldbergs' Say Anything . . . homage occurs in Season 1's "The Ring."  In the episode, Adam realizes he is in love with Dana and seeks advice from his lady-killer grandpa, Pops Solomon (George Segal), who urges him, "You gotta go for it!  Make a big gesture, something that'll show her exactly how you feel."   Things don't go quite as planned, though, for poor Adam.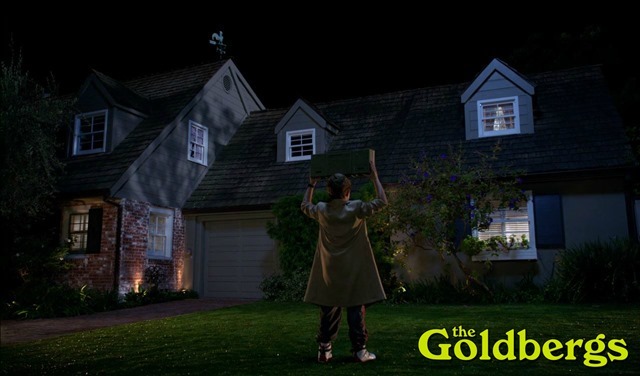 Upon hitting play on his boom box, he accidentally wakes up Dana's brother and father before suffering the ultimate humiliation of getting caught in the sprinklers.   Despite the fact that, as Adam later laments to Pops, "I serenaded her brother, I dropped my boom box, and I soaked my Lloyd Dobler coat," the grand gesture is not lost on Dana and, in the end, Adam gets the girl.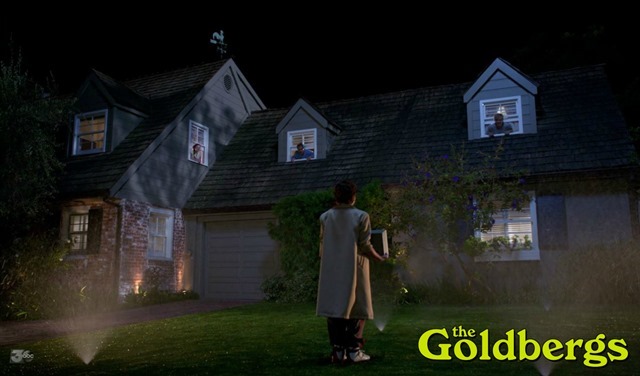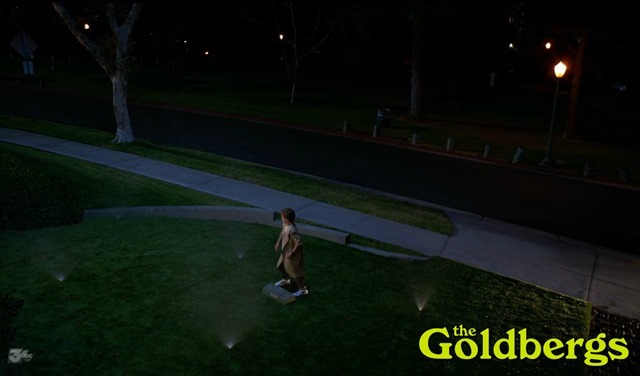 While watching the scene, Michael noticed that a small park-like area was visible across the street from Dana's house.  Figuring the dwelling was most likely located in the same vicinity as the Cheviot Hills residence that portrays the Goldberg family home on the series, he started poking around the neighborhood via aerial views looking for a tiny landscaped space situated across from residences and it wasn't long before he found the right spot.  As it turns out, Dana's pad is just around the corner from Adam's!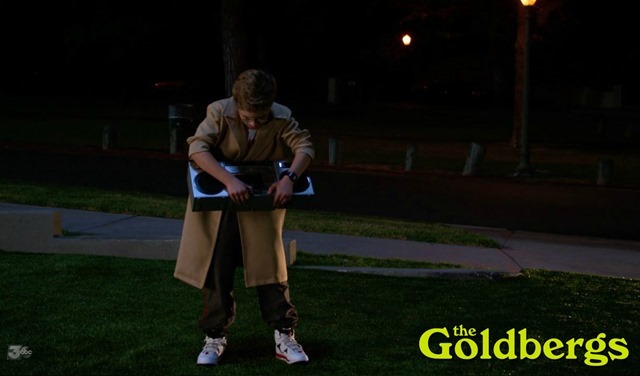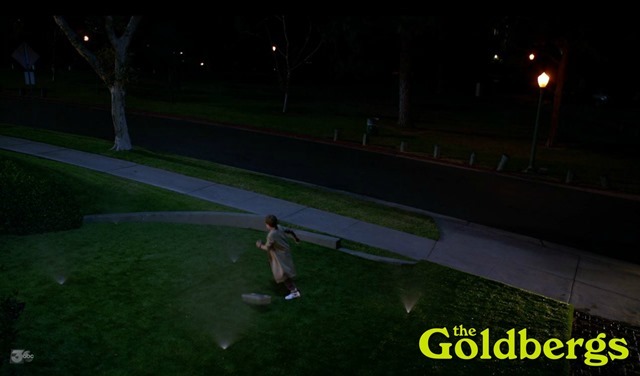 As Michael also noticed (I totally missed it!), set dressers covered over a portion of the home's garage with foliage for the shoot, as well as most of the driveway with fake grass.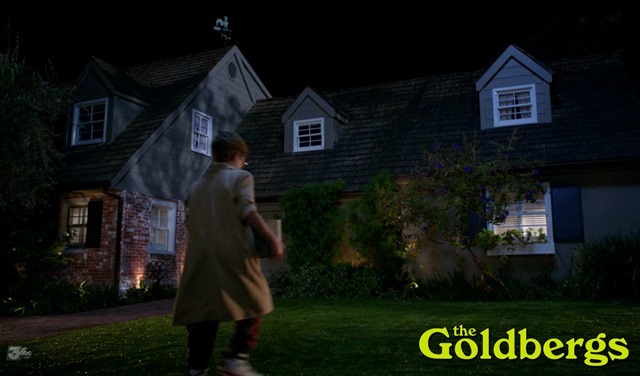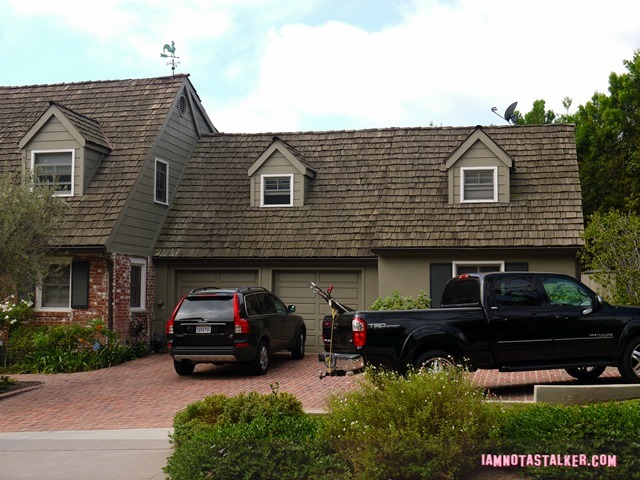 In actuality, the property's driveway takes up almost the entire northern end of the front yard, as you can see below.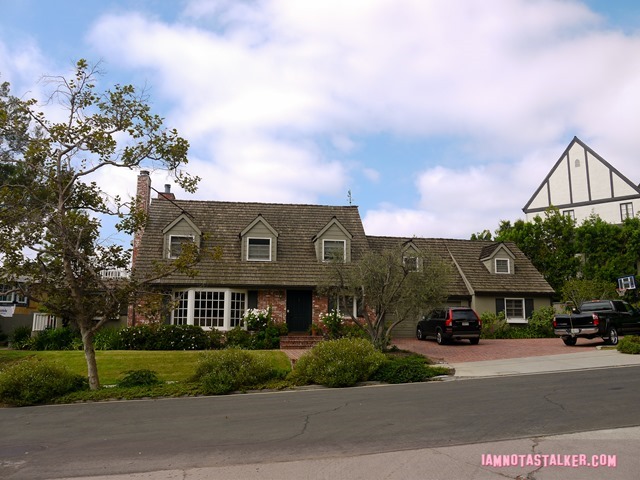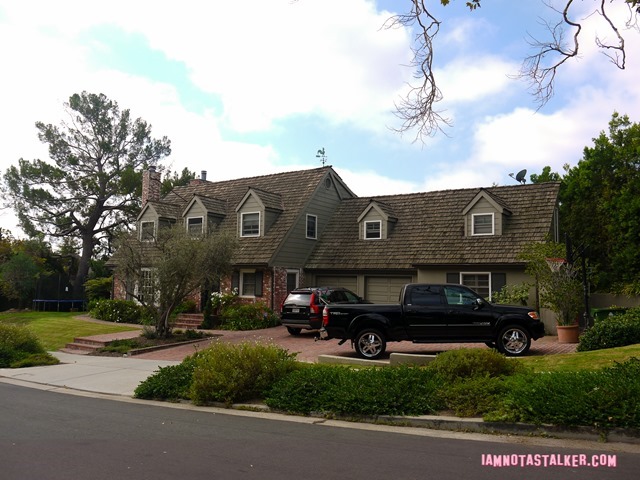 In real life, Dana's house boasts 3 bedrooms, 4 baths, and 2,934 square feet.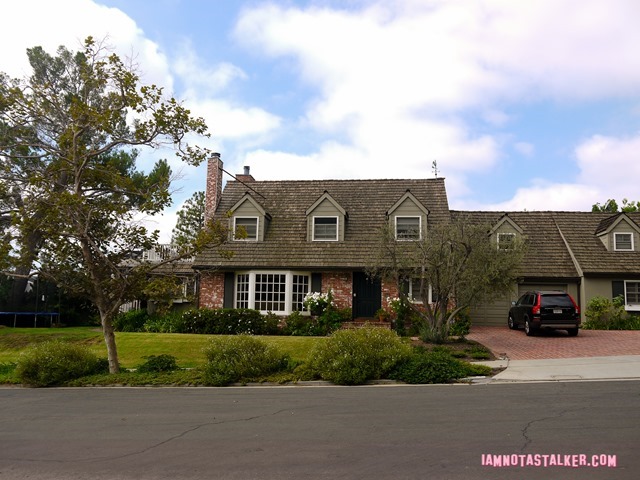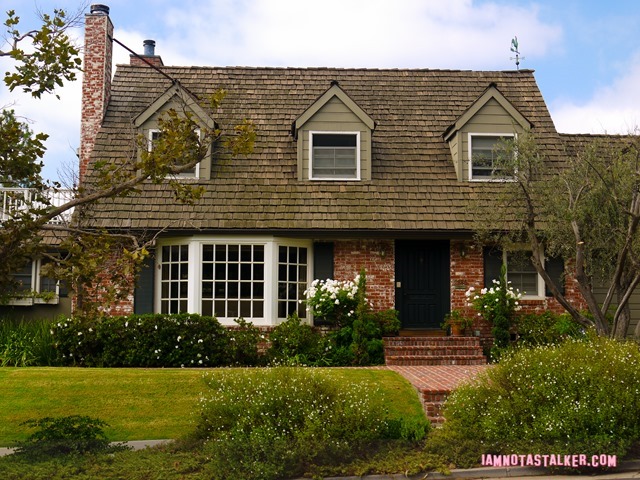 The picturesque pad, which was originally built in 1948 and features a 0.28-acre lot, is massive in person – much larger than it appeared onscreen.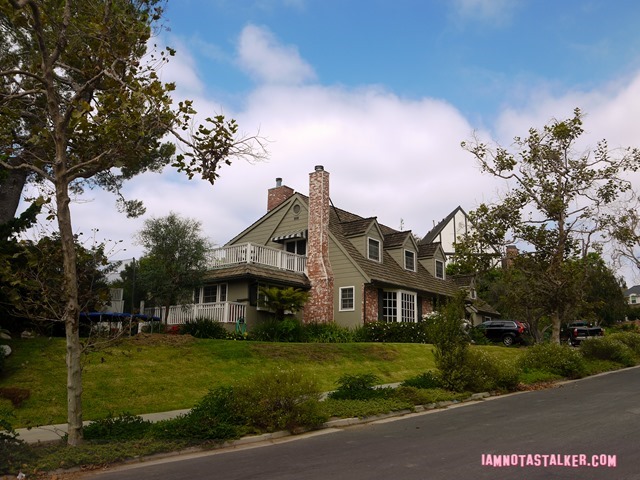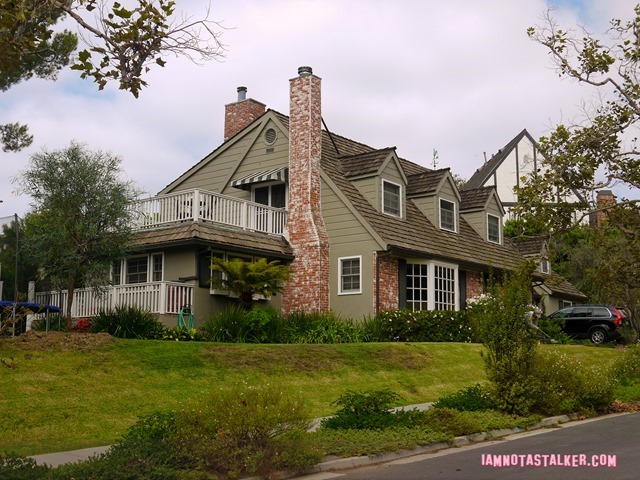 The Caldwell residence popped up a few times on The Goldbergs, including in the Season 1 episode titled "You're Under Foot" . . .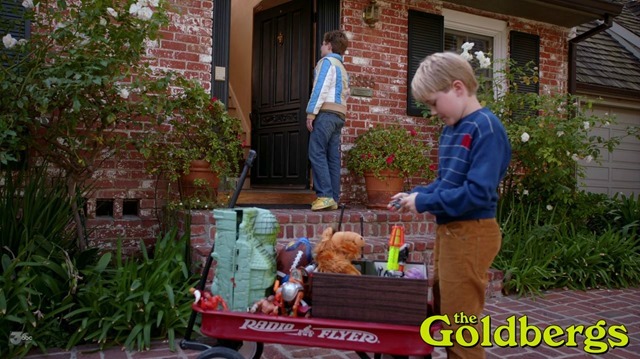 . . . and in Season 2's "Cowboy Country."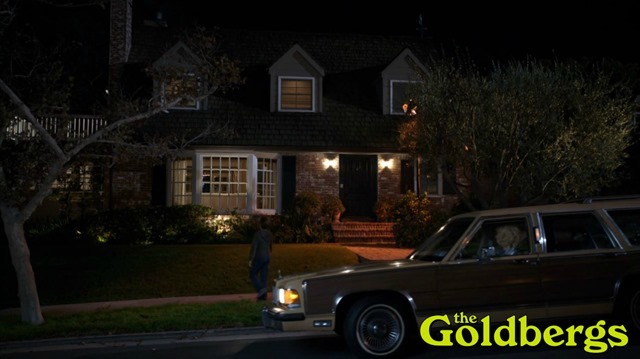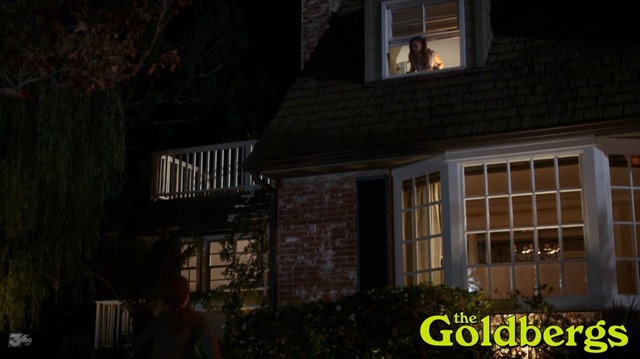 Inexplicably, a different home was used as Dana's in the Season 2 finale titled "Goldbergs Feel Hard."  Though little other than the front door of the property was shown, it is definitely a different locale, as you can see below.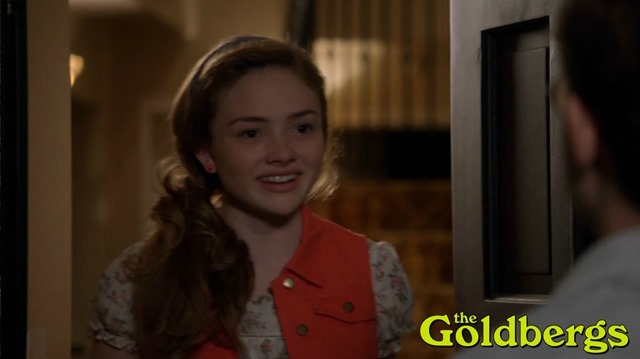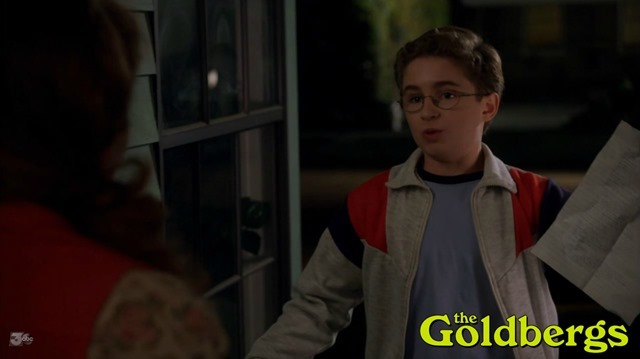 Dana's residence has actually been featured in several productions over the years.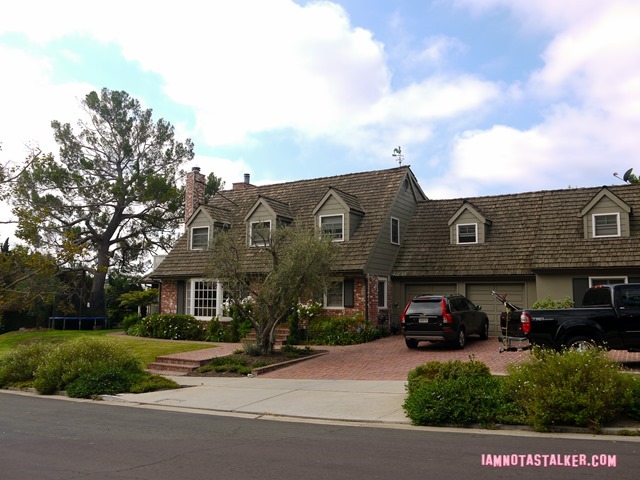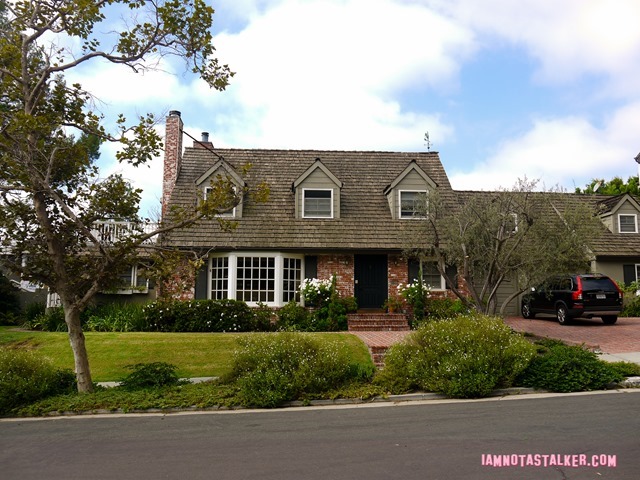 Thanks to my friend Chas, of the It's Filmed There website, I learned that in the Season 2 episode of Joan of Arcadia titled "Game Theory," which aired in 2005, the pad belonged to a different Dana – Dana Tuchman (Kevin Rahm), Joan Girardi's (Amber Tamblyn) teacher.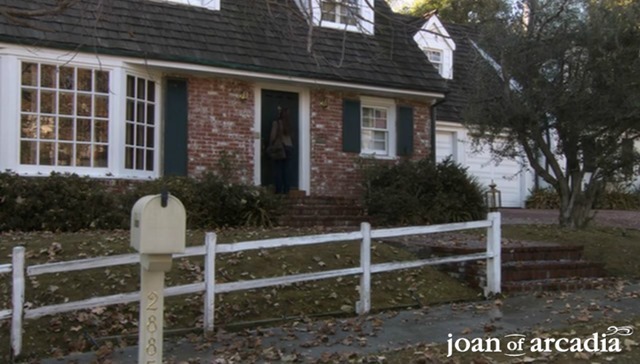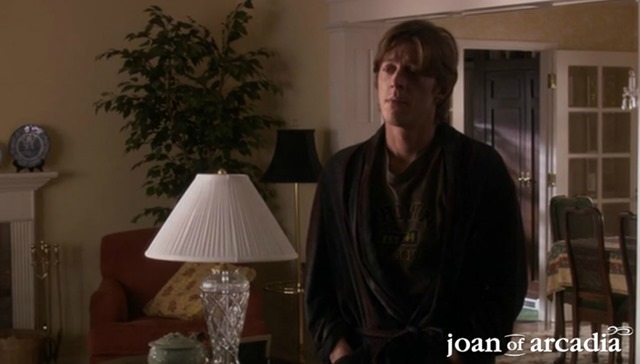 In the Season 1 episode of Bones titled "The Woman in the Car," which aired in 2006, the property portrayed the supposed Washington, D.C.-area home of Carl Decker (Zeljko Ivanek).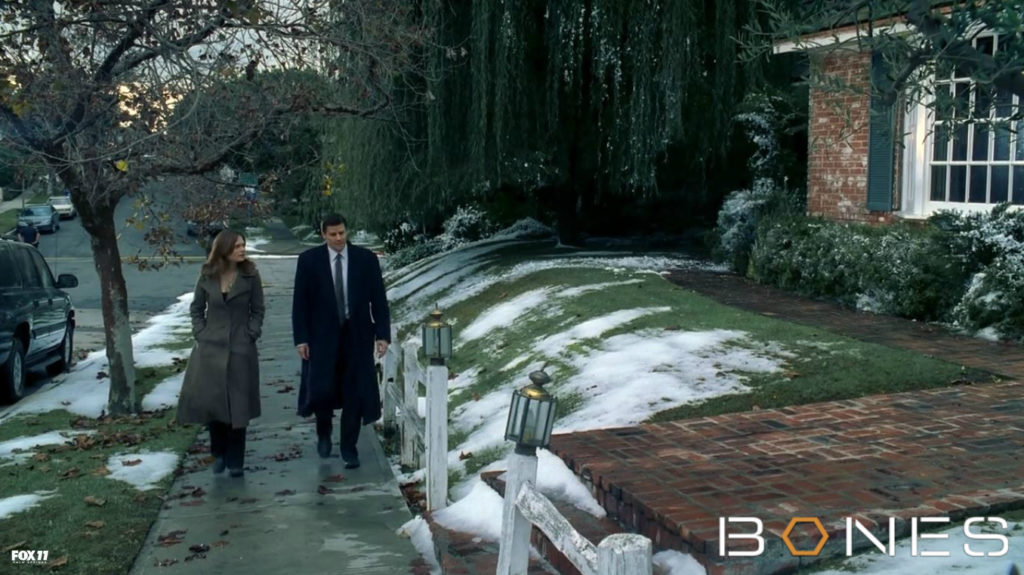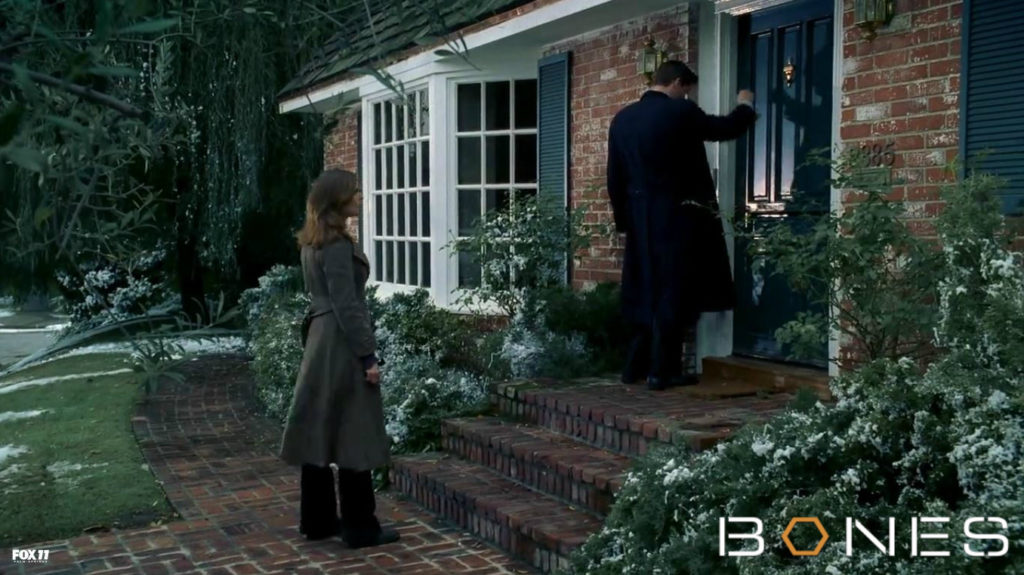 Thanks to filminglocs, I discovered that the Caldwell residence was also featured in the Season 7 episode of House titled "Carrot or Stick," which aired in 2011, in the scene in which Dr. Robert Chase (Jesse Spencer) tries to figure out who took a suggestive photo of him.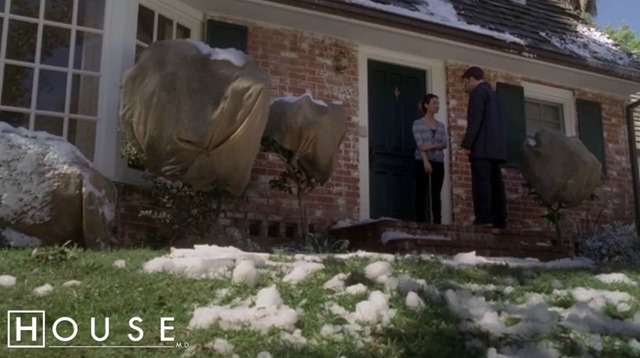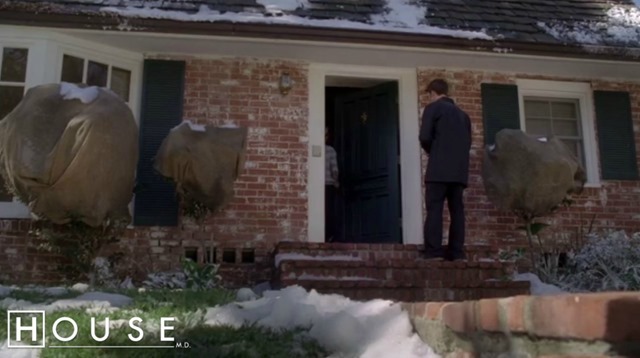 For more stalking fun, follow me on Facebook, Twitter, Instagram, Los Angeles magazine and Discover Los Angeles.
Big THANK YOU to my friend Michael (you can read his many guest posts here) for finding this location!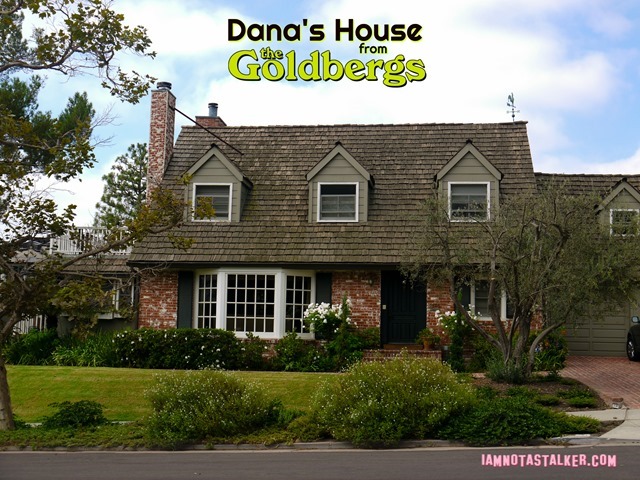 Until next time, Happy Stalking! 

Stalk It: Dana's house from The Goldbergs is located at 2885 Club Drive in Cheviot Hills.  The property that portrays the Goldberg family's residence on the series can be found just around the corner at 3071 Earlmar Drive.
107949