The "Lights Out" House
Oct 3rd, 2017 | By
Lindsay
| Category:
Haunted Hollywood
,
Movie Locations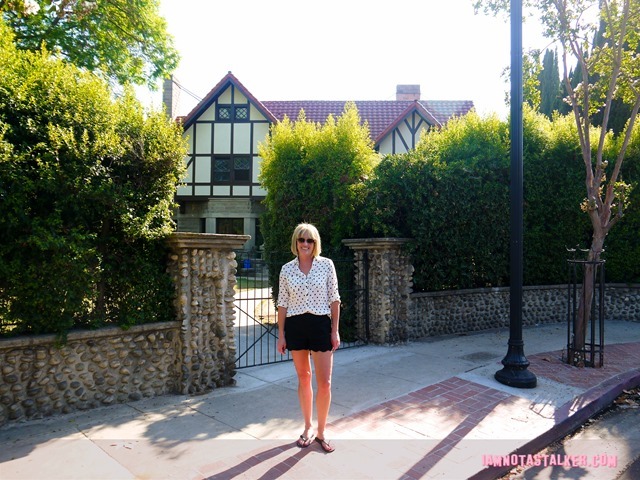 "Lights Out Cast Accidentally Cursed the House Where they Filmed."  So blared a headline from an Entertainment Weekly article about the 2016 horror film.  As you can imagine, the words had me drooling.  I first learned about the movie back in January from fellow stalker "sparklesnow" who left a comment on one of my Instagram photos asking for some help in tracking down the large Tudor-style estate where virtually all filming took place.  When I popped "Lights Out" and "house" in to a Google search, the EW column was the first item kicked back.  In it, actor Alexander DiPersia was quoted as saying, "A week after we finished shooting the basement scene [which] is very terrifying, I got a call from friends saying, 'Turn on the news.'  And the house was on fire, like right after we finished shooting.  From the basement, smoke was emanating up.  We cursed that place."  A locale that was not only featured in a horror flick, but that also got vexed by the production?  Count me in!  I couldn't imagine a place more perfectly suited to my Haunted Hollywood postings.  So I set right out to track it down.
Thankfully, the search was not very hard.  Being that Lights Out was released in July 2016, I knew that filming had to have taken place in 2015.  So I scoured the internet for reports of any fires at L.A.-area residences that year and came across this Los Angeles Daily News article detailing a blaze that struck a three-story home located at 140 South Avenue 59 in Highland Park on November 7th.  One look at Street View images of the dwelling in comparison to the pad shown in the movie's trailer confirmed it was the right spot.  Fortunately, the inferno, which was put out within 43 minutes of the fire department's arrival, does not appear to have caused much damage to the locale because, as you can see below, the Lights Out house is currently standing and seemingly intact.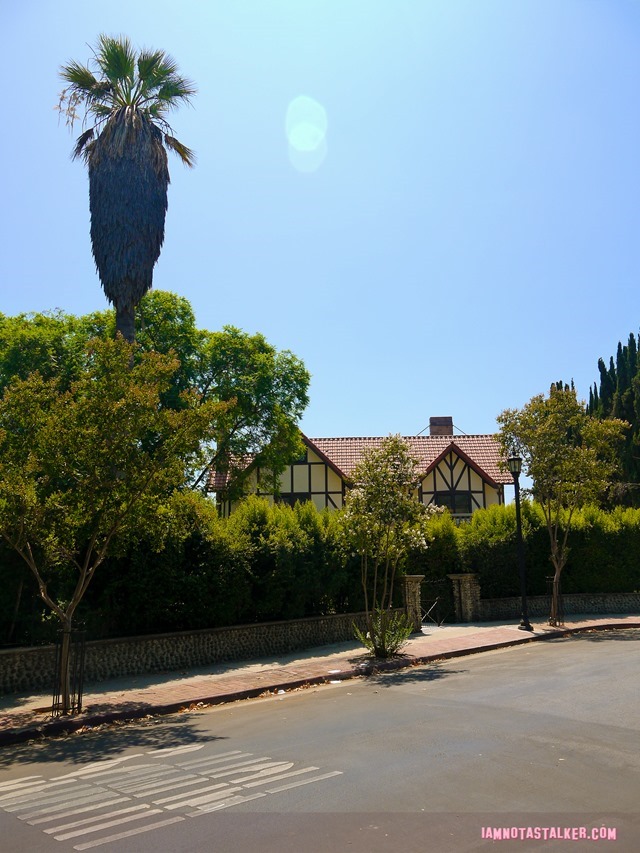 In real life, the property is known as the Finis E. Yoakum House, named for the doctor-turned-faith-healer who commissioned it.  Following a serious buggy accident in Denver in 1894, Yoakum migrated to Los Angeles, hoping the city's temperate climate would aid in his recovery from his many injuries.  A few months after arriving in La La Land, he attended a Christian Alliance prayer meeting, where he was blessed by a priest and almost immediately healed.  The experience inspired Yoakum to assist others who were suffering.  In 1900, he opened up his Queen Anne-style residence at 6026 Echo Street in Highland Park to those in need, providing shelter, clothing and food for free.  In return, the residents performed charitable acts and helped around the property, which Yoakum dubbed the Pisgah Home, named for the mountain from which Moses first spotted the promised land.  It was not long before Finis' crusade took on momentum, transforming into a religion that became known as the Pisgah Home Movement.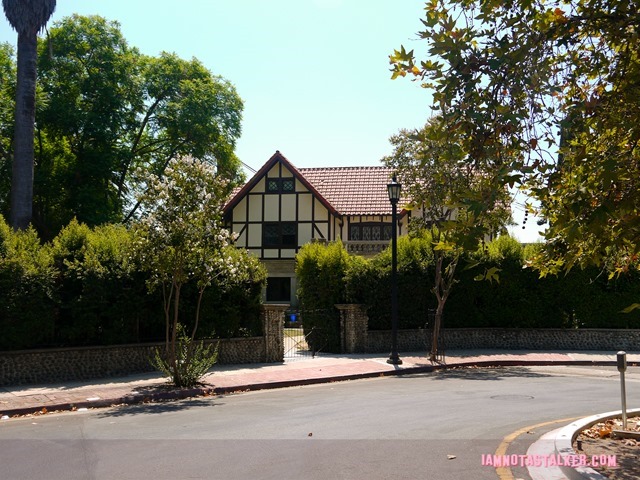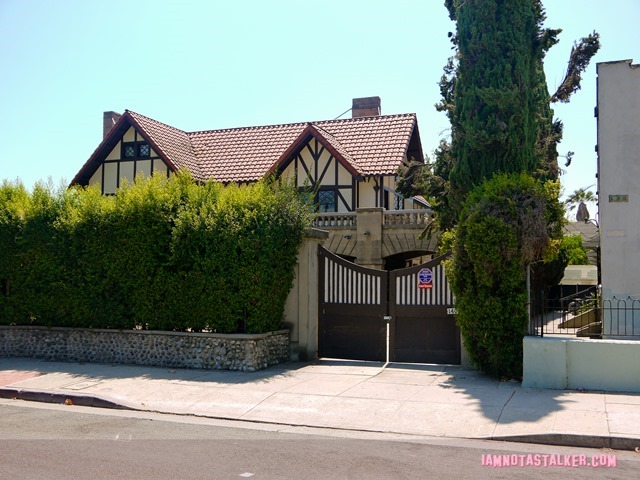 In short time, more space was needed to house Pisgah Home's growing number of residents.  Several cottages were added to the Echo Street property and those that couldn't fit in the ancillary structures would sleep in tents in the yard.  Yoakum and his wife even had to move into a tent themselves at one point so that their residence could be utilized for those in need.  In 1915, Pisgah Home members constructed a new, much larger Tudor-style dwelling for Yoakum and his family just up the road at 140 South Avenue 59.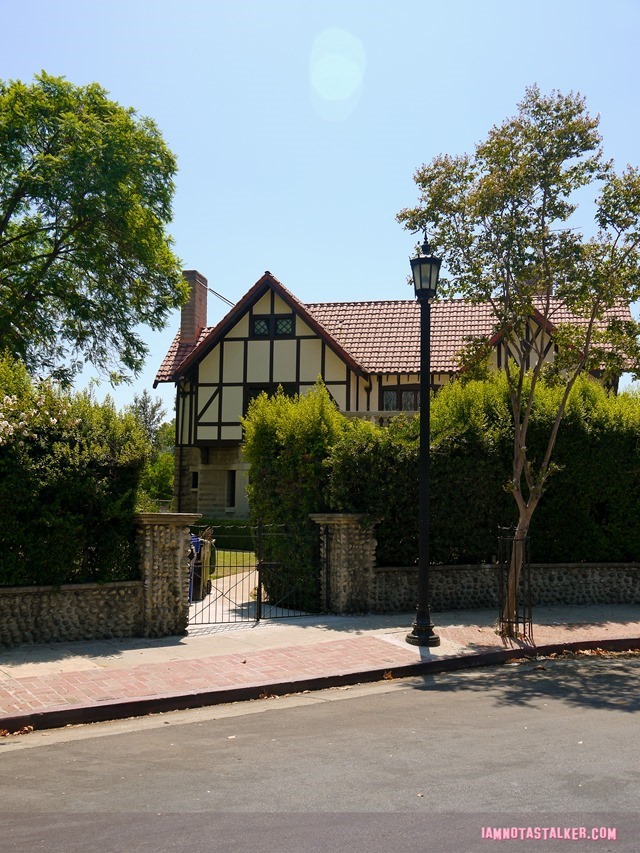 The doctor only lived in the lavish structure for five years before passing away in 1920.  After his death, the various properties making up Pisgah Home, most of which still stand today, were divided up amongst his family and the Movement.  The Finis E. Yoakum house, which is a Los Angeles Historic Cultural-Monument, was subsequently sold and today is a privately-owned residence.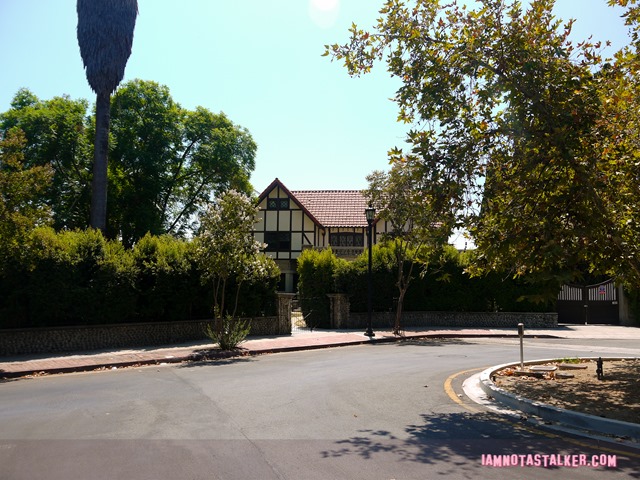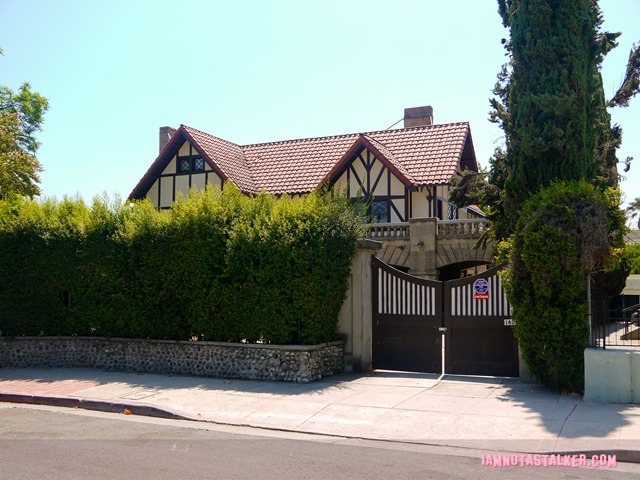 The 19-room estate, which looks much the same today as it did when it was originally built, features 8 bedrooms, 5 baths, 6,140 square feet of living space, a finished basement, several fireplaces, a 0.41-acre plot of land, a large swimming pool, and a detached 2-car garage.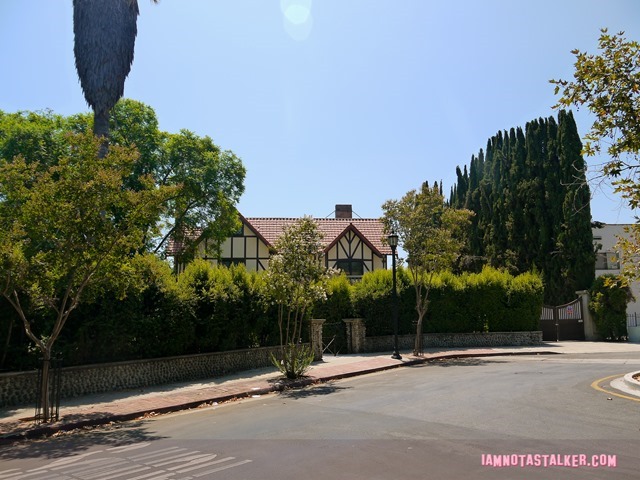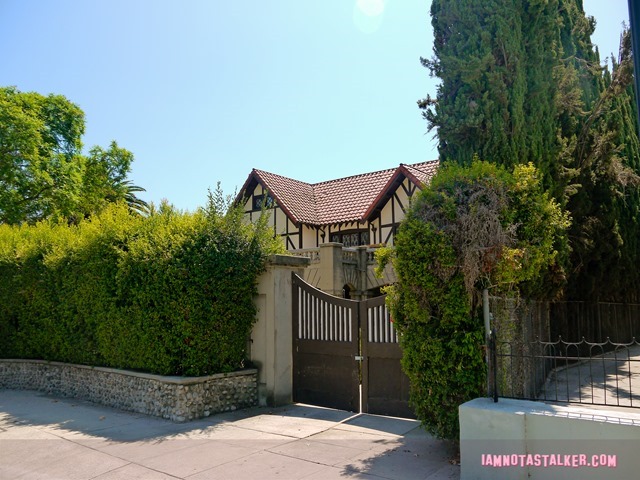 Sadly, not much of it can be seen from the street.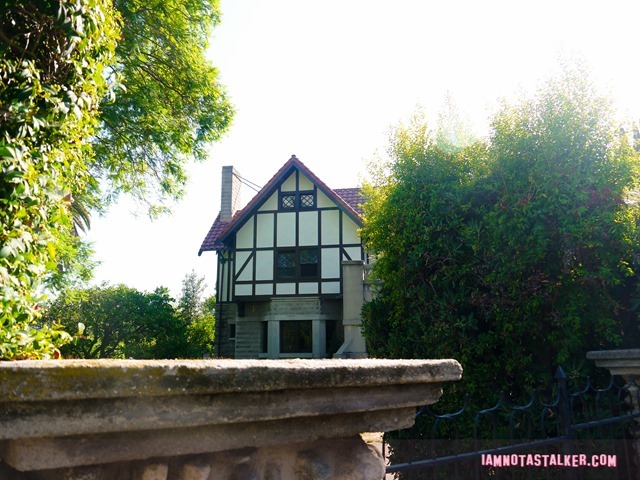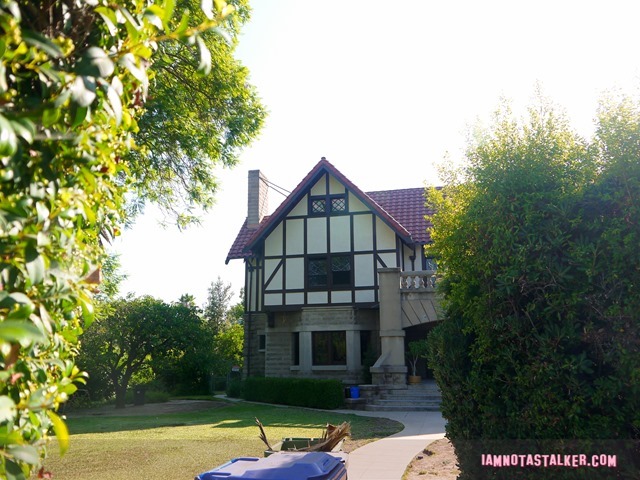 In Lights Out, the Finis E. Yoakum House served as the residence of Sophie (Maria Bello) and Martin (Gabriel Bateman).  I watched the movie shortly before writing this post and, let me tell you, it is absolutely terrifying – in the best way possible.  I mean, the trailer alone was enough to make me want to sleep with the lights on for at least a week.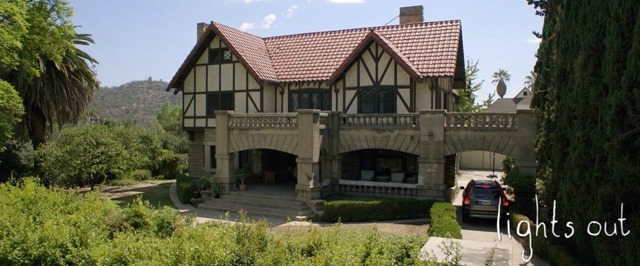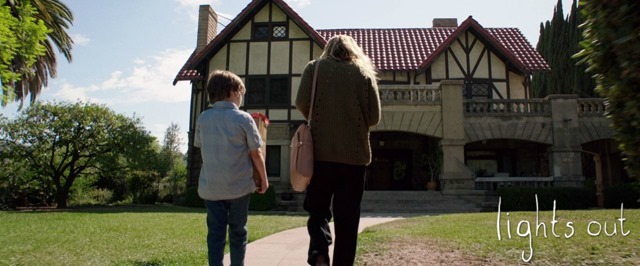 The sprawling property was used extensively throughout the flick.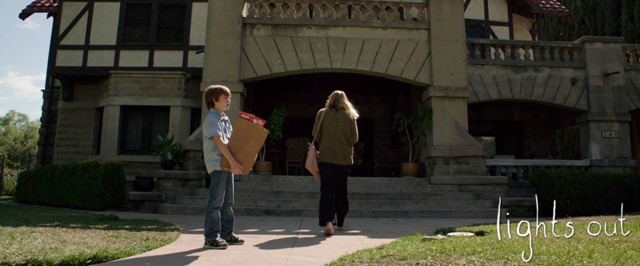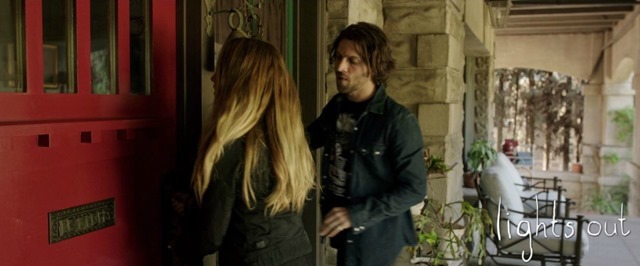 Even the real life interior (which is exquisite!) was utilized in the filming.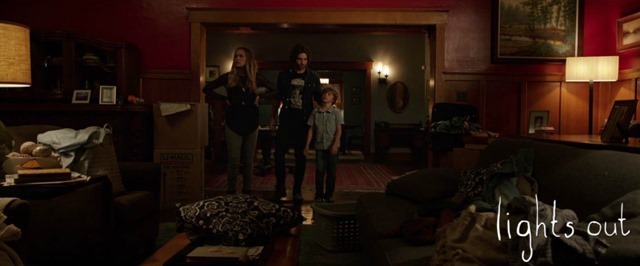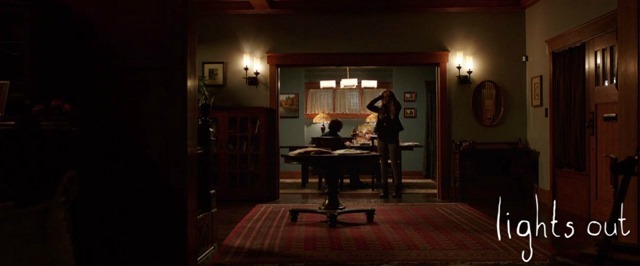 Though undeniably beautiful (that woodwork and detailing!), I can see why the house was chosen for the movie.  It definitely has a looming quality to it.  Those stairs and doors just look like they give good creak!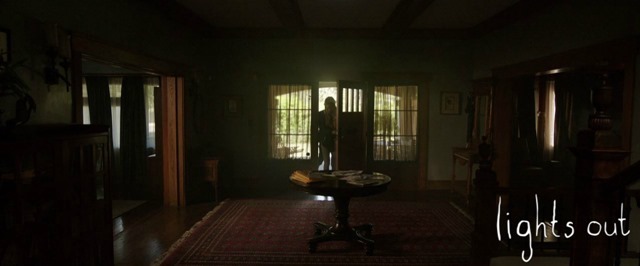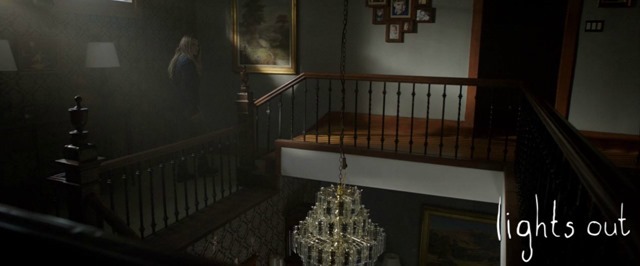 As Alexander DiPersia mentioned in the EW article, Lights Out's basement scene was particularly harrowing.  According to IMDB, the mannequins featured in the segment were not props, but actually belong to the Yoakum House owners, who store them in the cellar!  Shudder!  Whether or not the home was actually cursed during the production, causing the fire that later broke out there, I'll never know, but one thing's for sure – I wouldn't ever want to set foot in that basement to find out!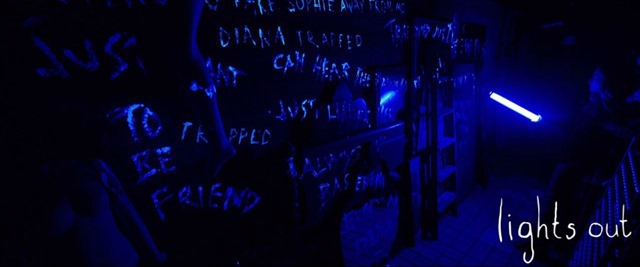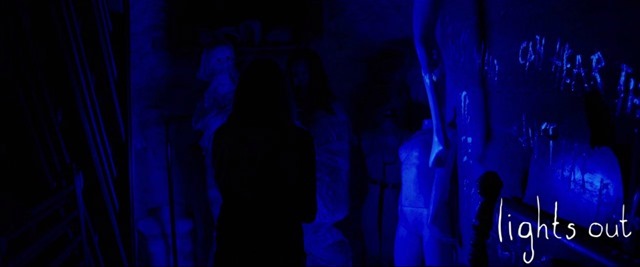 The Yoakum House is actually a frequent horror film star.  In the 2014 thriller Ouija, the property was featured as the home of Debbie Galardi (Shelley Hennig), though only interiors were used.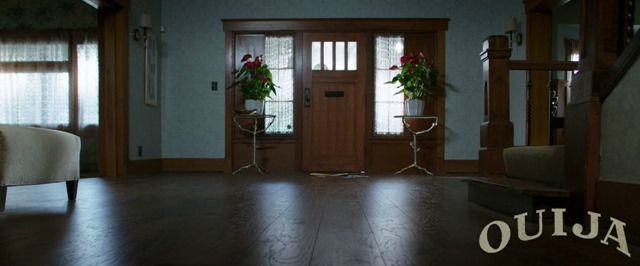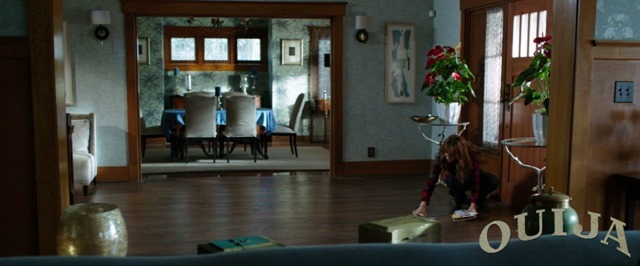 A residence just a few doors down at 5915 Echo Street was utilized for all exterior shots.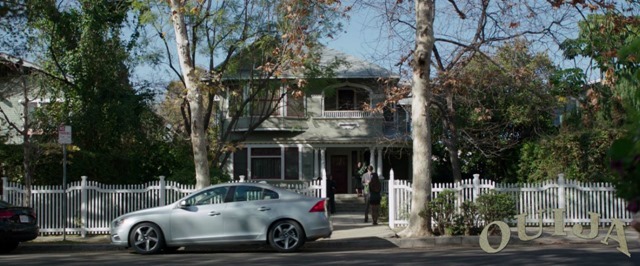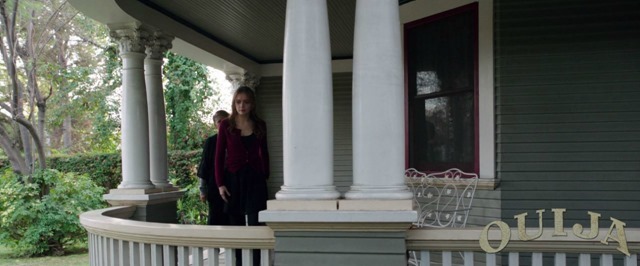 Well, almost all exterior shots.  The Yoakum House's pool did make an appearance in the film.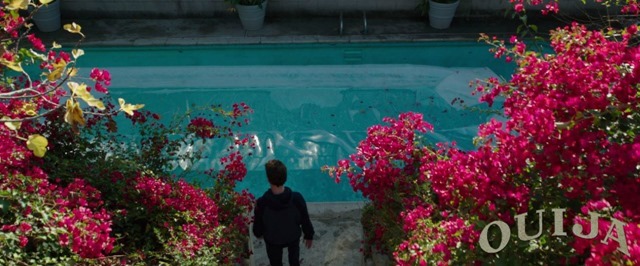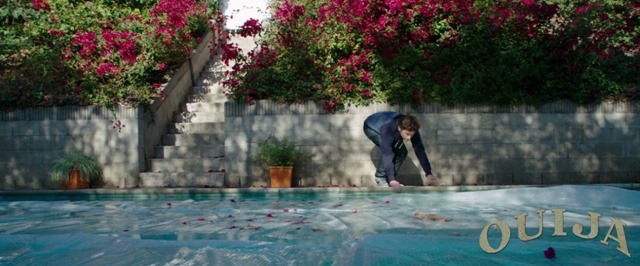 The dwelling also popped up in interior scenes in Ouija's 2016 sequel, Ouija: Origin of Evil.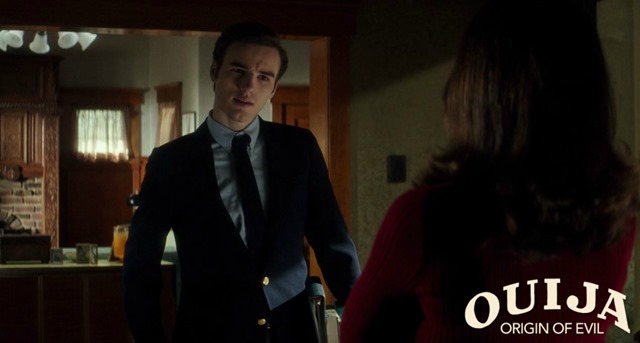 In non-horror-movie-related news, the Yoakum House portrayed the bed and breakfast owned by Heaton (Kevin Pollak) and Rita Upshaw (Illeana Douglas) in the 2013 dramedy Chez Upshaw.  Both the exterior . . .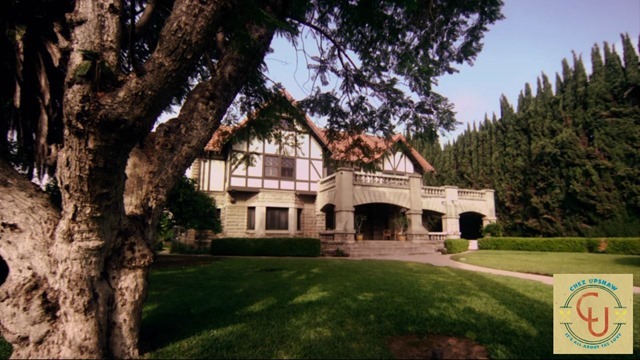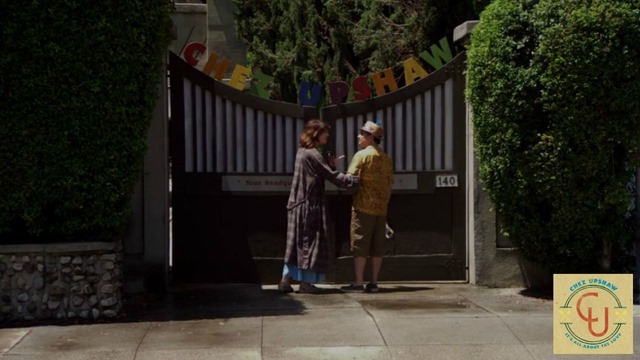 . . . and interior were utilized in the shoot.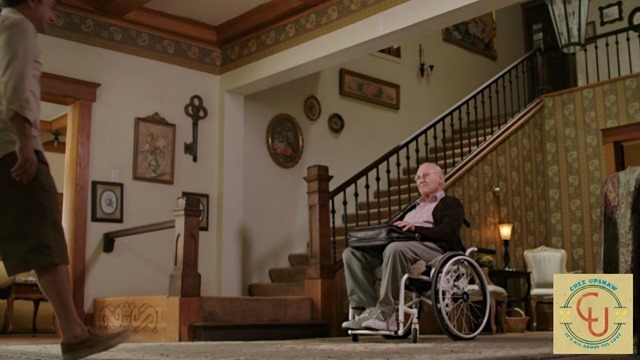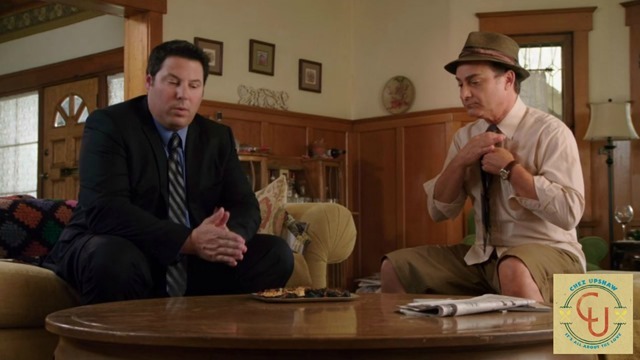 For more stalking fun, follow me on Facebook, Twitter, Instagram, Los Angeles magazine and Discover Los Angeles.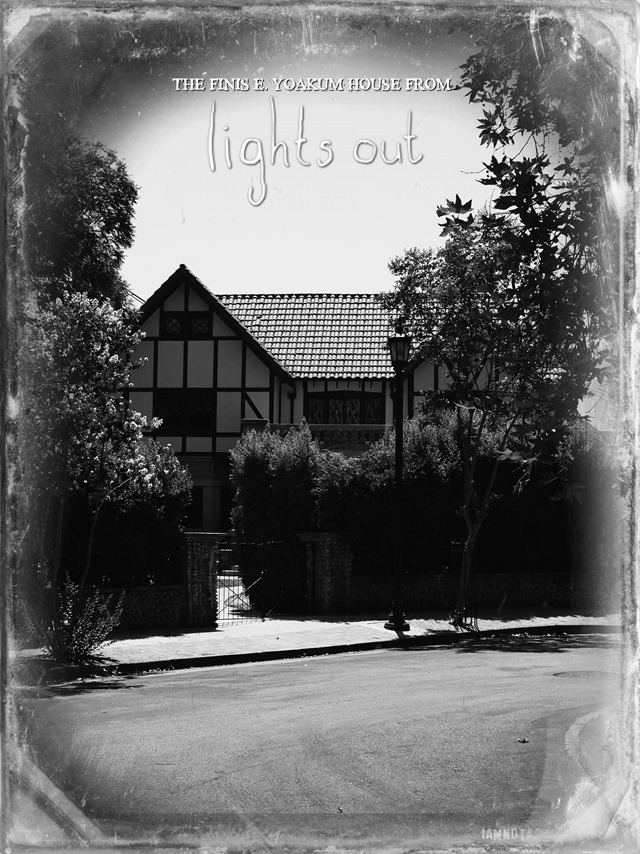 Until next time, Happy Stalking! 

Stalk It: The Finis E. Yoakum House, aka Sophie and Martin's residence from Lights Out, is located at 140 South Avenue 59 in Highland Park.
108235