The "One Hour Photo" House
Oct 9th, 2017 | By
Lindsay
| Category:
Haunted Hollywood
,
Movie Locations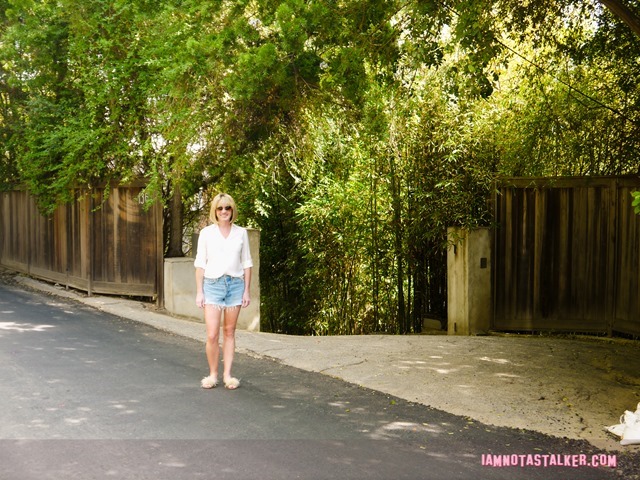 Today's location is not spooky – at all, in fact.  It's actually quite exquisite.  But it did figure rather heavily in the creepiest scene from one of the creepiest movies I've ever seen, so I thought it would only be fitting to include it in my Haunted Hollywood postings.  I am talking about the contemporary residence where the Yorkin family – Will (Michael Vartan), Nina (Connie Nielsen) and Jakob (Dylan Smith) – lived in One Hour Photo.  I first got interested in tracking down the ultra-modern pad after coming across this The Straight Dope message board while researching Lacy Park, another of the 2002 thriller's locations.  In the thread, user Ins&Outs&What-have-yous inquired if anyone had any information on the dwelling, though no one seemed to.  Shortly thereafter, I found my way to this page on the FilmGrab site in which a commenter named Melissa also inquired about the Yorkin home.  Her query did not garner any responses, either.  So, since facts about the house seemed to be nil, I decided it was my duty to track the place down and blog about it come October.
Finding this spot took quite a while, I am loathe to admit.  I knew from the movie's production notes that the Yorkin home was located somewhere in Brentwood.  My first stab at tracking down its exact address was to do a Google search for "Brentwood" and "modern house," which yielded a slew of links to a slew of gorgeous properties, but none of them were the Yorkins'.  I then added "filming" to the mix and scoured countless more links and images – so many that I ultimately do not remember the exact details of how I was finally led to the right place.  At some point, though, I came across the video below which showed the pad as it appeared in an episode of Californication.  The clip's caption proved especially forthcoming, providing not only the property's name, Benton House, but its architect, Ray Kappe.  From there, Google prompted me to 90210Locations' Californication page which detailed the residence's exact address –136 South Canyon View Drive.  Thanks, 90210Locations!  I ran right out to stalk the place shortly thereafter.
In 1989, psychologist/mom/architecture buff Dr. Esther Benton purchased a large home on a shaded plot of land in Brentwood with the intention of performing a vast remodel.  She commissioned Kappe for the job, but the incredibly prolific architect wound up razing the structure and rebuilding in his signature style instead, generating magic out of glass, wood and concrete.  His creation, which took three years to complete (from 1991 to 1994), was designed with the working mom in mind.  The residence boasts three large rooms, or "suites" as a 1998 New York Times article described them – a master bedroom suite, a suite for Esther's daughter, and an office suite, which Kappe fashioned with a swiveling wall so that the doctor could "watch over the house without interrupting her time at work."  The property is also fashioned with 20-foot ceilings, a large skylight, Douglas fir embellishments, multiple fireplaces, a sunken bathtub, a frameless glass shower, and a towering glass and steel staircase.  Zillow estimates the pad is worth a whopping $8.9 million today!  Though absolutely stunning, as you can see in photos here and here, sadly none of it is visible from the street.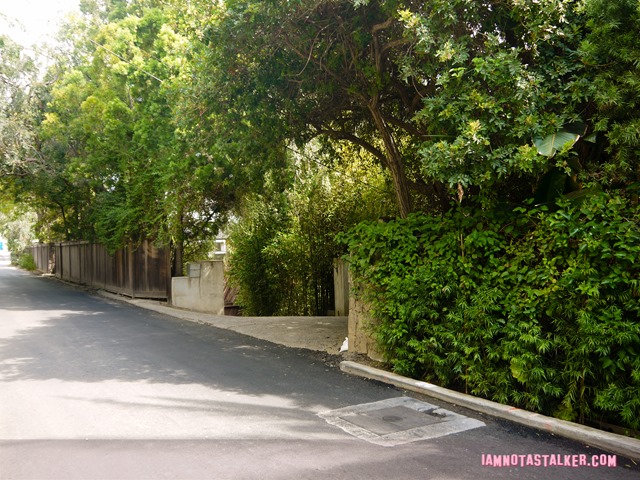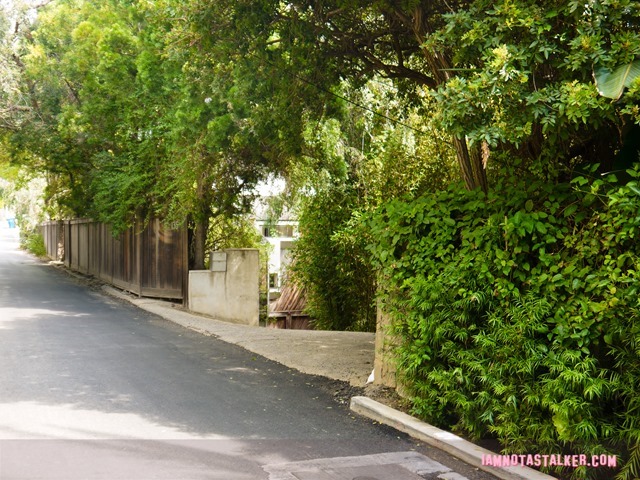 But, as I've said before, that's why God created aerial views.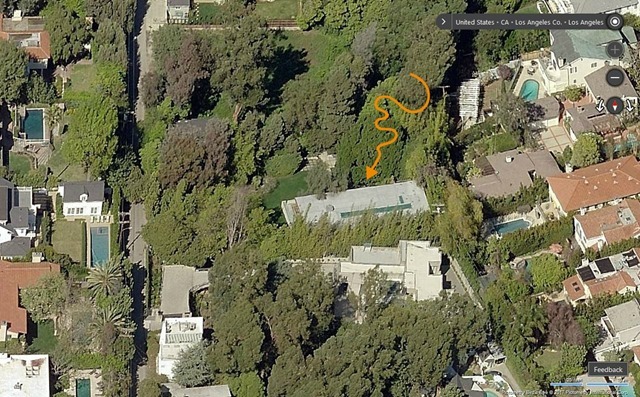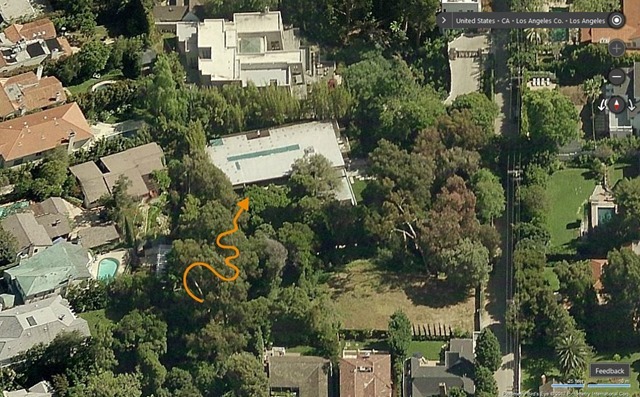 For those who have not seen One Hour Photo, the movie centers on Seymour Parrish (Robin Williams), aka Sy, a Sav-Mart photo developer who becomes obsessed with the Yorkins, a family whose film he regularly develops.  Though things are definitely not perfect in Will, Nina and Jakob's world, through Sy's eyes, the family and their home is idyllic, arcadian and devoid of any typical everyday problems.  As Williams is quoted as saying in the film's production notes, "In the outside world Sy stands out, especially when you get near the Yorkins' house, which is very warm and incredibly beautiful, almost painfully beautiful because it is his idealized home."  Production designer Tom Foden further describes the dwelling as "representing a place of dreams and ideals."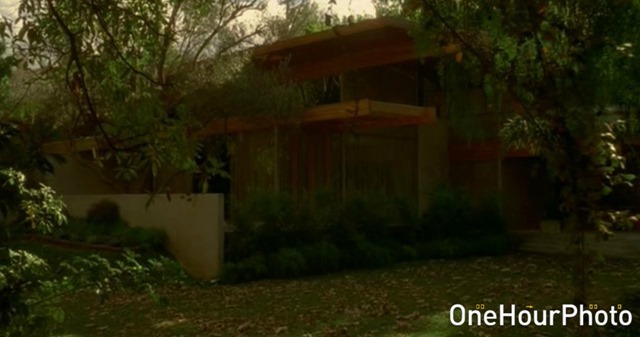 In the movie's creepiest scene, Sy ventures into the Yorkins' residence while they are away and proceeds to look through their things, put on their clothes, use their bathroom, watch their TV, and generally just make himself at home.  In the end, it turns out the experience was all just a fantasy taking place in Sy's mind, but because Williams played the role to such creepy perfection, the segment is seriously disturbing.  The real life interior of the Benton House was utilized in the scene . . .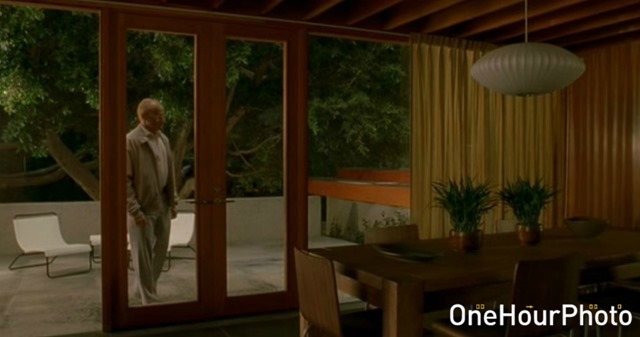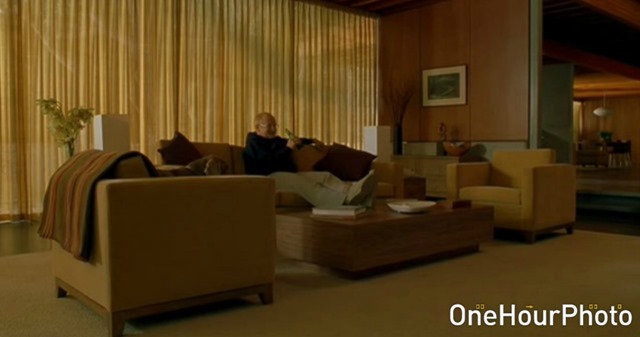 . . . as well as throughout other portions of the film.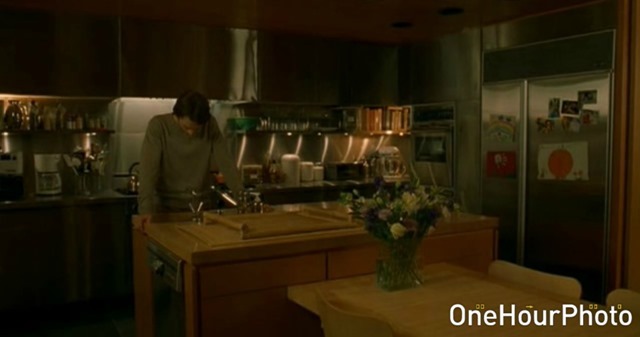 When I first started looking into the Yorkin home, I couldn't help but think about how much it resembles the residence belonging to Sebastian Stark (James Woods) on the television series Shark.  So I was not too surprised to discover during the course of my research that the Shark pad was designed by Ray Kappe's son, Finn Kappe.  That property, one of my favorite TV homes ever, can be found at 2315 Live Oaks Meadow Road in Malibu.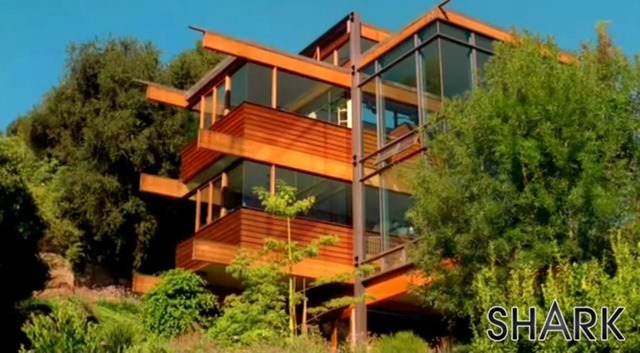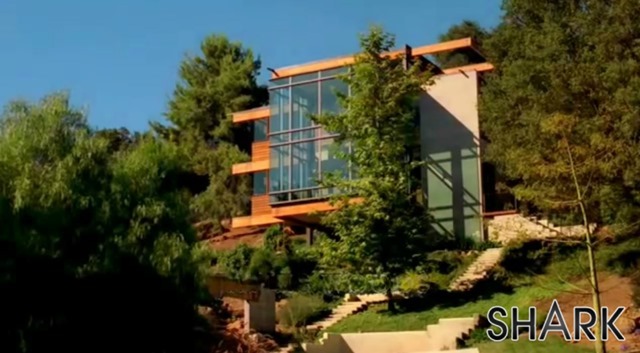 What I was absolutely bowled over to learn, though, was that the inside of the Benton House was utilized as the inside of Sebastian's home in Shark's pilot episode, which aired in 2006.  I had always assumed the Live Oak Meadows residence had been used for both interiors and exteriors!  You can check out photos of the inside of that property here.  As you can see, it looks nothing like Sebastian's pad.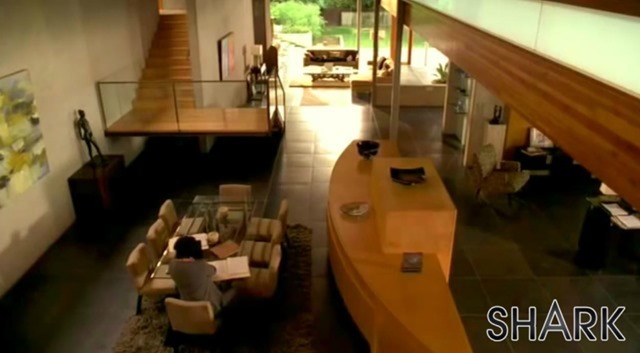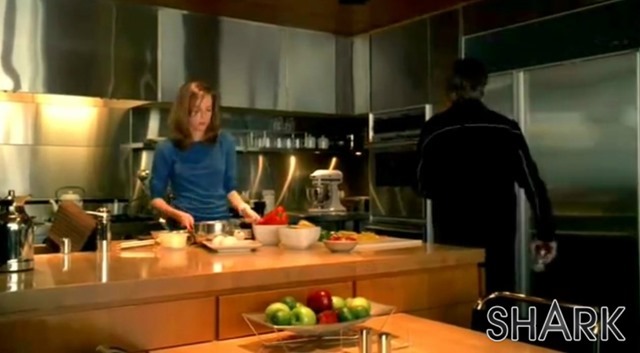 The Benton House interior was later re-created on a soundstage for the filming of all of Shark's subsequent episodes.  That set re-creation is pictured below.  (And yes, that's a young Matt Lanter – my favorite actor – in the second screen capture!  <3)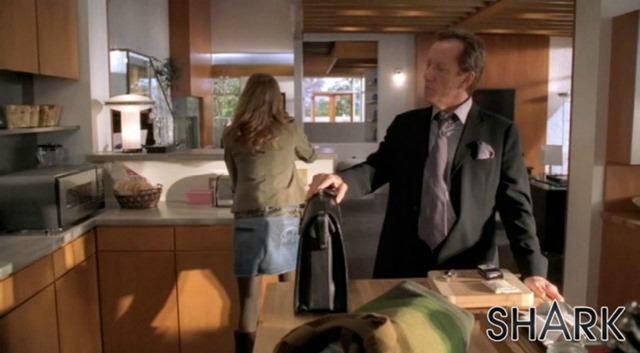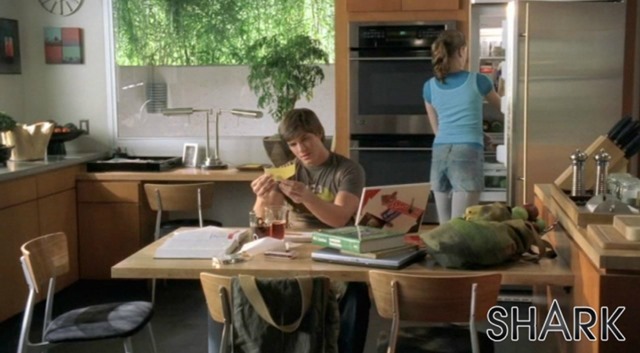 In the Season 1 episode of Californication titled "Girls, Interrupted," which aired in 2007, the Benton House plays itself.  Well, sort of.  In the episode, Hank Moody (David Duchovny) takes his ex-wife, architecture enthusiast Karen (Natascha McElhone), to see the home of director Todd Carr (Chris Williams).  Though said to be in Bel Air and not Brentwood, the pad is described as a Ray Kappe house in the segment.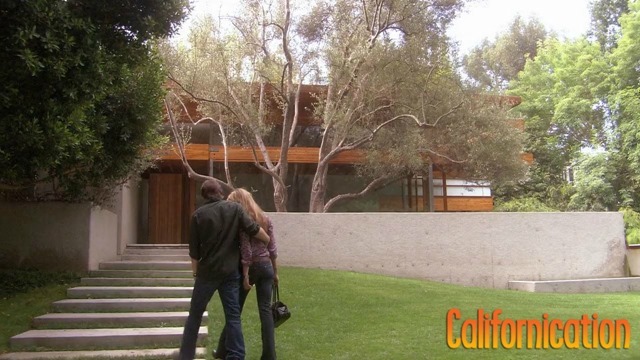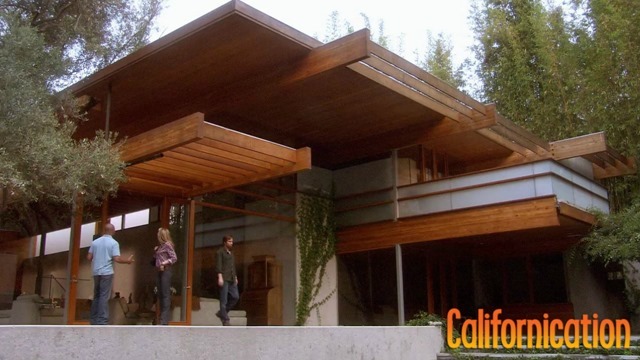 The residence's interior also appeared in "Girls, Interrupted."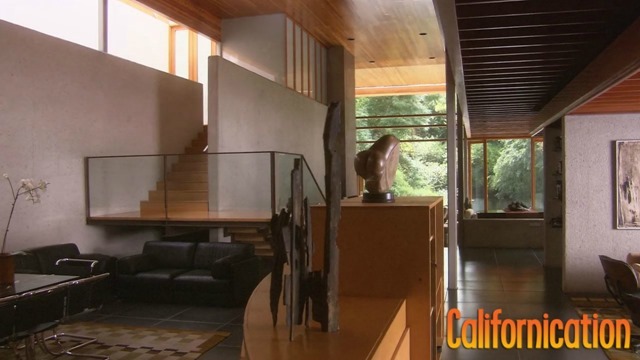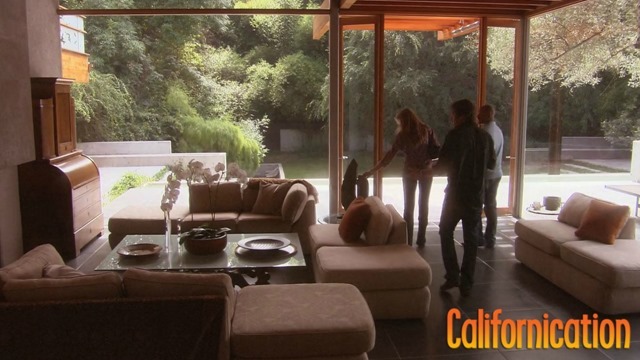 Geoff also informed me that the Benton House portrayed the home of Samantha Winslow (Susan Sarandon) during the fifth season Ray Donovan.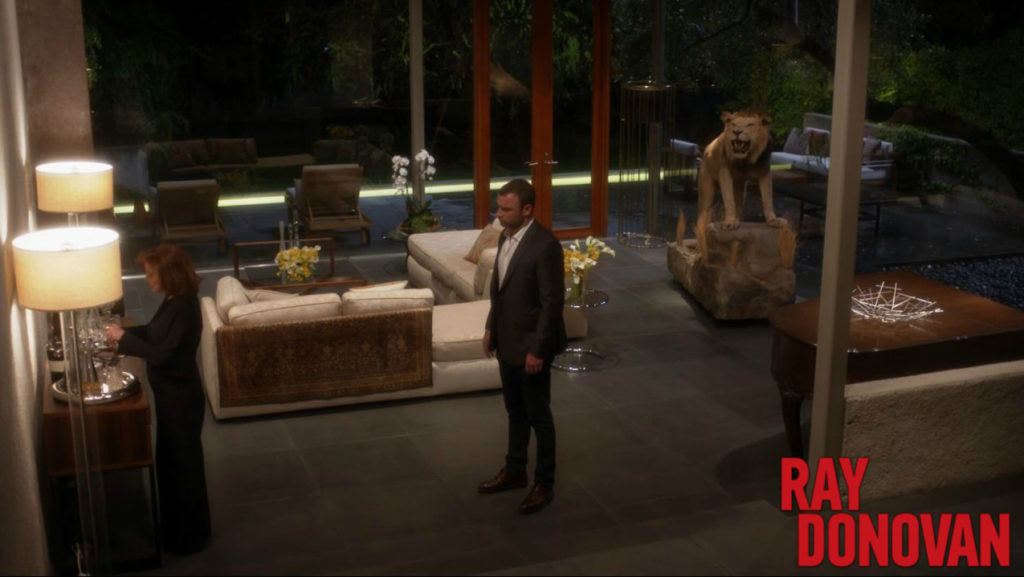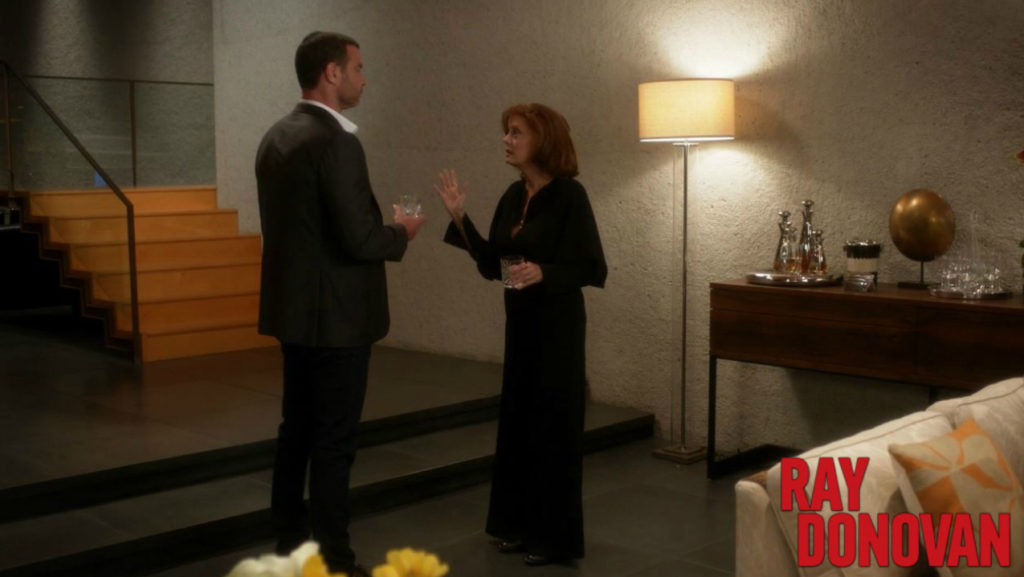 For more stalking fun, follow me on Facebook, Twitter, Instagram, Los Angeles magazine and Discover Los Angeles.
Big THANK YOU to Geoff, of 90210Locations, for finding this location!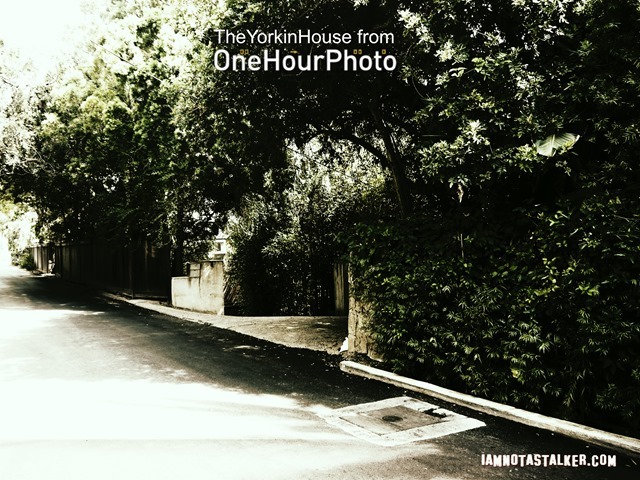 Until next time, Happy Stalking! 

Stalk It: The Yorkin house from One Hour Photo is located at 136 South Canyon View Drive in Brentwood.
108378