Cindy's Restaurant from "Surviving Christmas"
Dec 20th, 2017 | By
Lindsay
| Category:
Movie Locations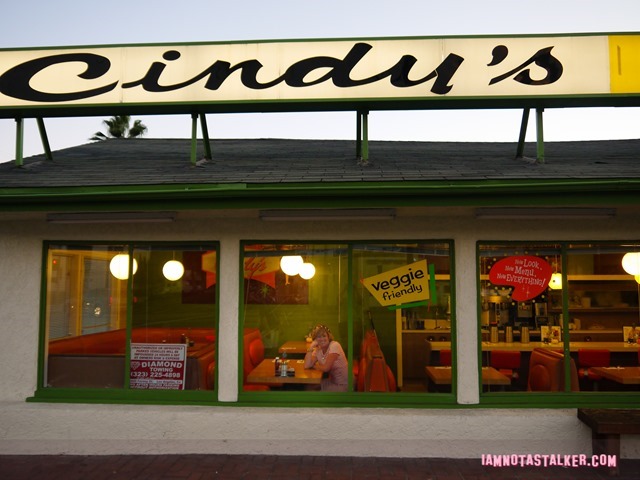 I have made no secret of the fact that I majorly ration Christmas locations from year to year.  The sad truth is that few holiday flicks are lensed in the L.A. area (the city's constant sunshine and lack of snow doesn't exactly scream "Noel!"), which translates to a very minimal amount of holiday locales.  So I tend to dole out my Yuletide-themed blog posts slowly for fear of exhausting the limited supply.  Today's location is a major throwback, though, even for me – one I stalked way back in 2014 with my friends Lavonna, Kim, Melissa and Maria, who were in town visiting from the Midwest.  I'm talking about Cindy's Restaurant, which made an appearance in Surviving Christmas.  While I wrote a brief Scene It Before post on the Eagle Rock eatery for Los Angeles magazine later that same year, considering the place is a virtual onscreen juggernaut I figured it was high time I penned a proper write-up on it.
Though there seem to be some discrepancies regarding the diner's history floating around online  – this Los Angeles Historic Resources Survey contends that the eatery was built as an "L.H. Boody Restaurant" in 1940 and has been in continuous operation as Cindy's Restaurant since 1963, while the Los Angeles Times asserts that the café first opened its doors in 1948 – I can safely say that the Googie-style property, which is situated on historic Route 66, has been attracting hungry patrons for at least six decades.  Sadly, I was unable to dig up anything else about the place's history – no mention of the site on newspapers.com, no blurbs on the café in my many books about L.A.-area restaurants, not even a reference to the Cindy for whom the eatery was named.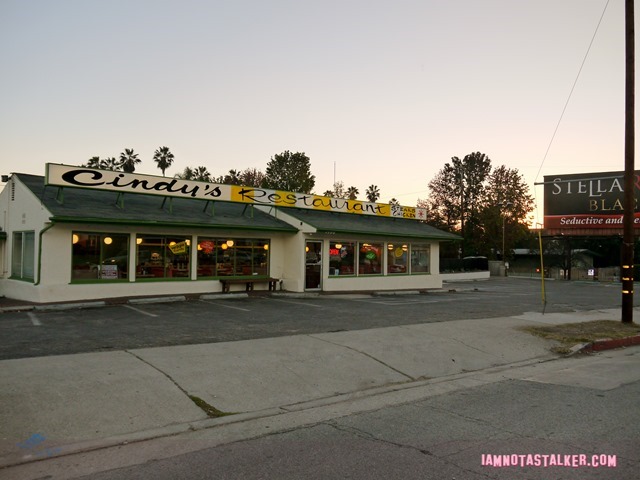 The diner's recent years were far easier to chronicle.  In January 2014, Cindy's was purchased by Monique King and Paul Rosenbluh, the husband-and-wife-team behind South Pasadena's popular Firefly Bistro, which sadly shuttered that same December after 12 years in business.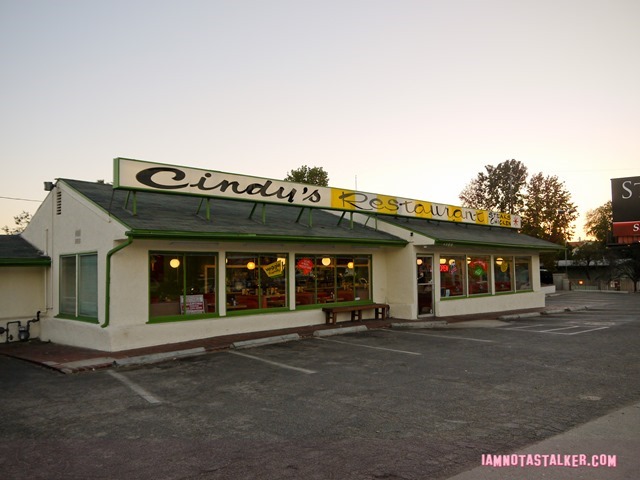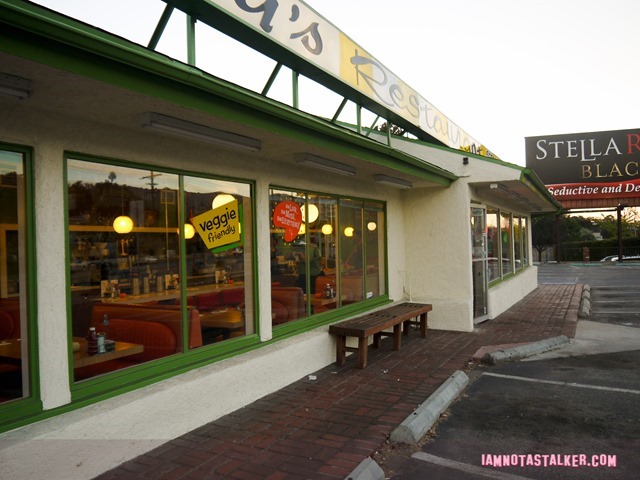 Monique and Paul immediately set about revitalizing the historic site's interior and exterior, which required shutting the place down for several months.  During the renovation, the couple brought new life to the café, which had grown somewhat tired over the years.  Thankfully though, the original countertops, booths and wallpaper were left intact, as was the vintage signage, which was refurbished via a Kickstarter campaign.  The restaurant re-opened, fresh from its facelift, in April 2014.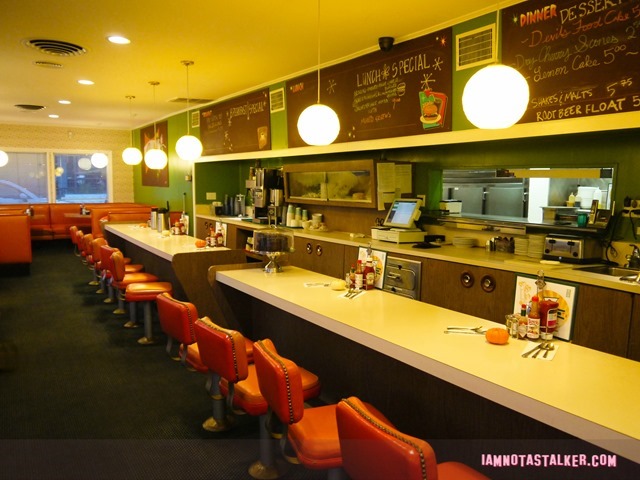 Cindy's menu was given a reboot, as well.  Typical diner fare like meat loaf and fried chicken are still offered, but patrons can also nosh on more high-brow items like chicken-fried mushrooms, falafels, and crab hash.  While some local denizens were not fans of the changes, most took to the new Cindy's like moths to a flame.  As Paul said to the West Coast Prime Meats website, "There's a certain amount of people who hate us.  We're not the old Cindy's.  We're 'hipsters.'  There are other people who love us for it and tell us, 'We've been coming here for 30 years and this is the first time we've had good food.'  You get a little bit of everything."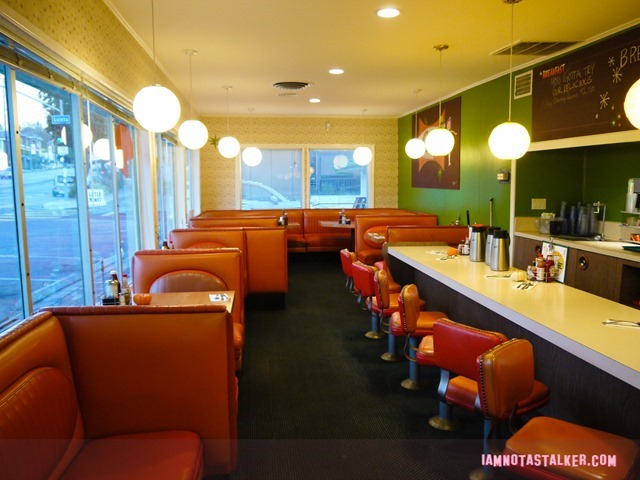 In a sad twist, a drunk driver crashed a truck through Cindy's front windows in June 2016, just two short years after its re-opening, and the restaurant was subsequently shuttered for months while Paul and Monique rebuilt.  (Oddly, that was not the first time a car plowed through the eatery – it suffered the same fate in July 2007.)  The damage, which you can see photos of here, was extensive, though quite a bit of the décor was able to be salvaged.  Cindy's finally re-opened to much fanfare on December 9th of that same year and has been going strong ever since.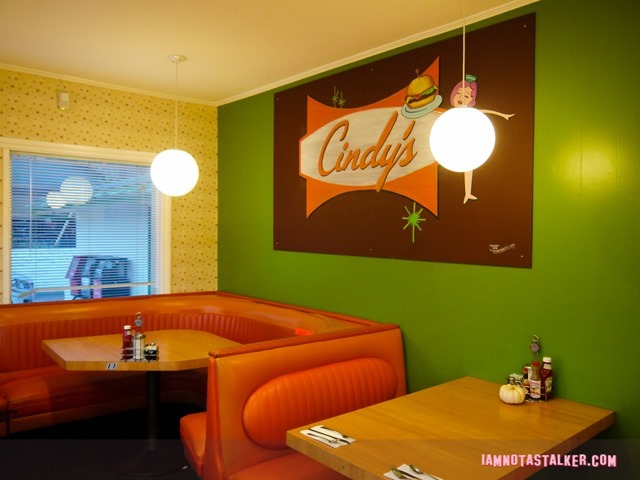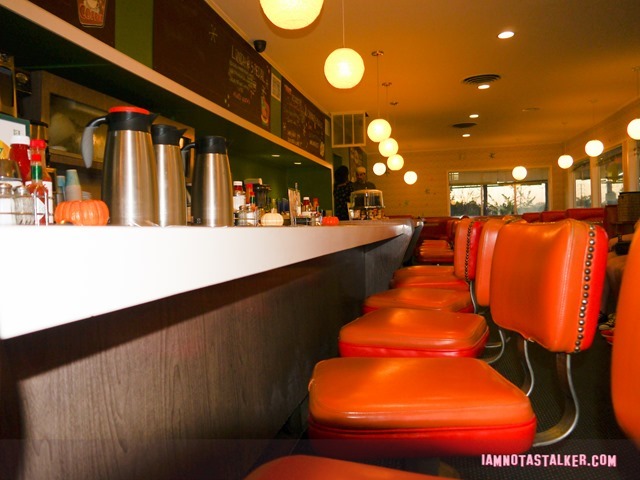 The restaurant boasts an extremely nostalgic palette, one that can be tweaked to represent an Americana diner from pretty much any era, so it is no surprise that studios have flocked to the place to shoot a slew of productions over the years.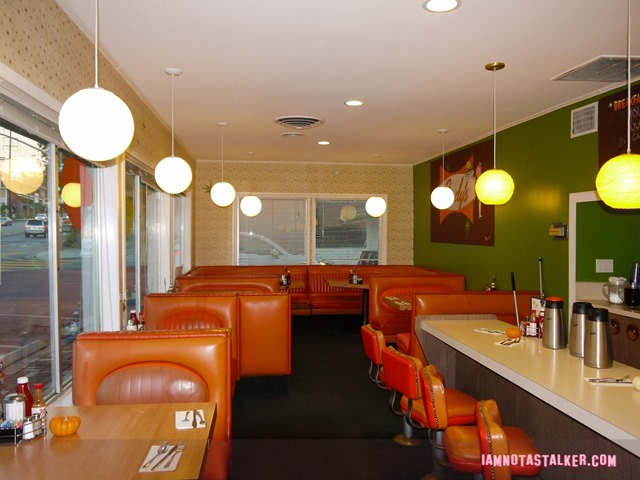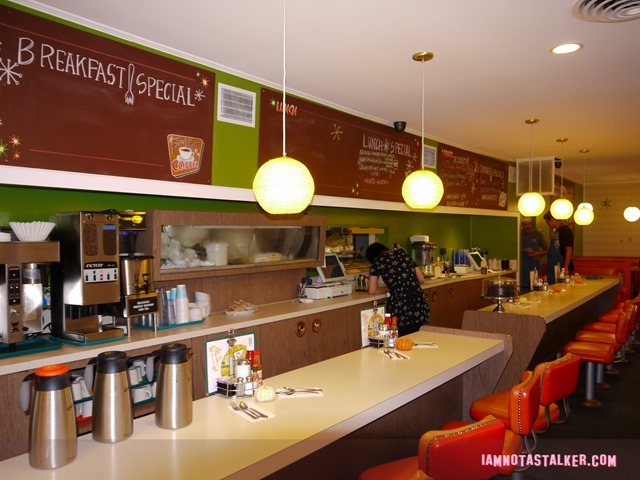 Cindy's portrays the supposed Chicago-area diner where the Valcos – Tom (James Gandolfini), Christine (Catherine O'Hara), Alicia (Christina Applegate), and Brian (Josh Zuckerman) – and Drew Latham (Ben Affleck), the millionaire advertising executive who hired them to pose as his family for the holidays, enjoy Christmas dinner at the end of 2004's Surviving Christmas.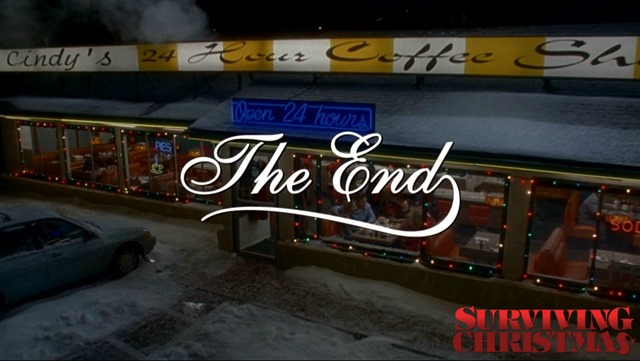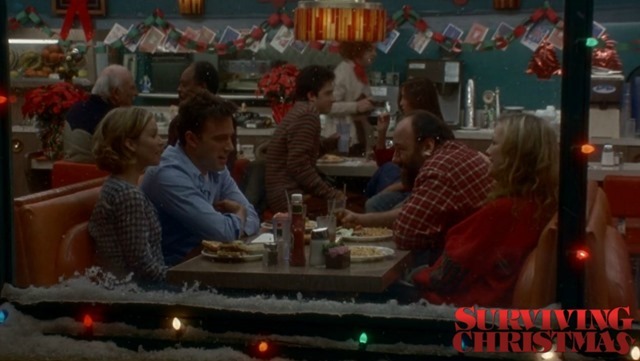 In the Season 6 episode of Sons of Anarchy titled "Poenitentia," which aired in 2013, Cindy's masks as the Reno café where Robert 'Bobby Elvis' Munson (Mark Boone Junior) meets up with several Men of Mayhem members.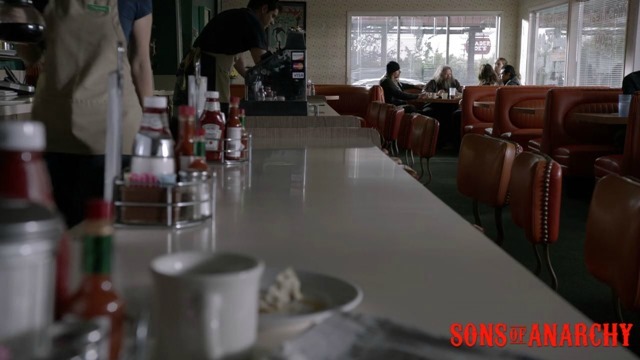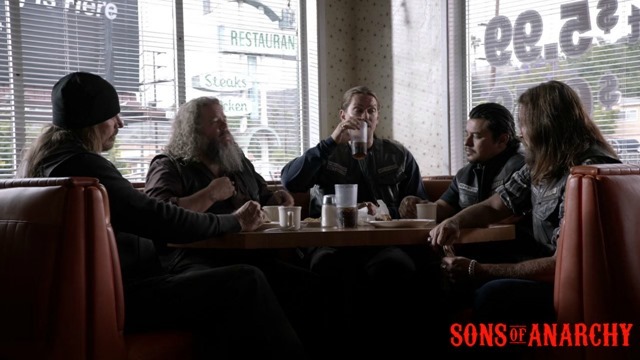 The restaurant pops up a few times in the 2014 horror flick Ouija as the diner where Isabelle (Bianca Santos) works.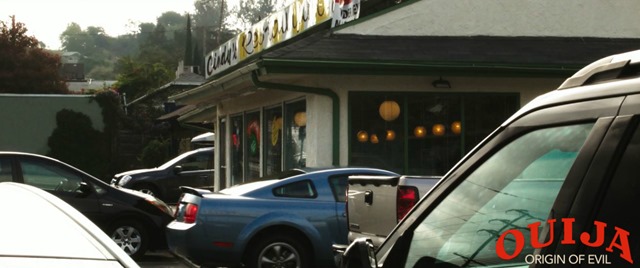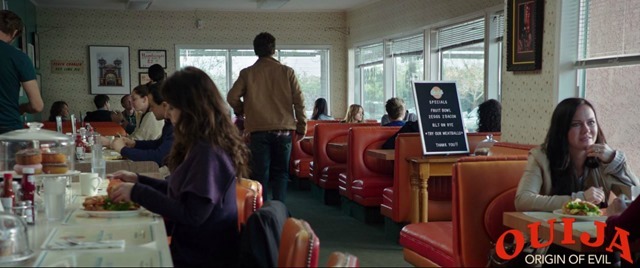 In the Season 5 episode of Parenthood titled "Promises," which aired in 2015, Zeek Braverman (Craig T. Nelson) takes to eating at Cindy's while his wife, Camille (Bonnie Bedalia), is out of town and soon befriends a fellow patron named Rocky (Paul Dooley).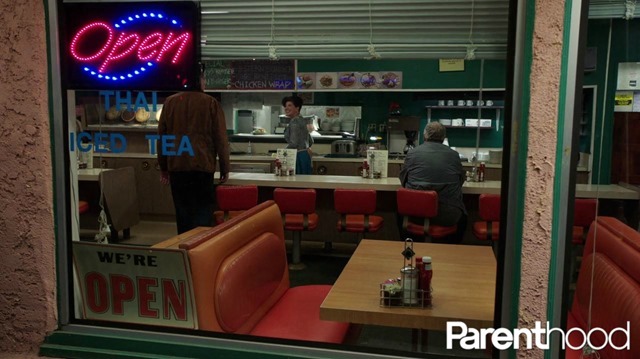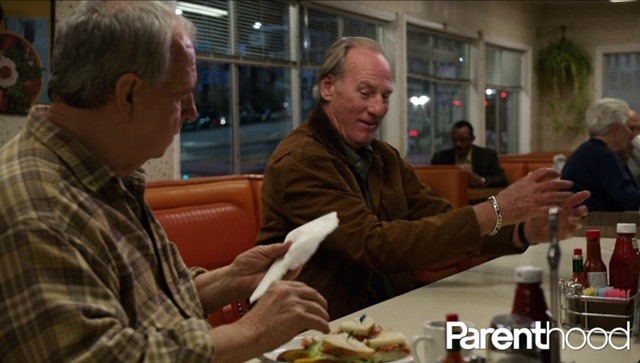 Marc Maron, Dave Anthony, and Andy Kindler (all of whom play themselves) grab a couple of meals at Cindy's in the Season 3 episode of Maron titled "Ex-Pod," which aired in 2015.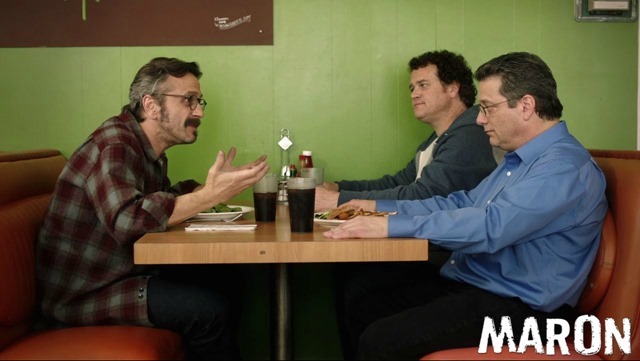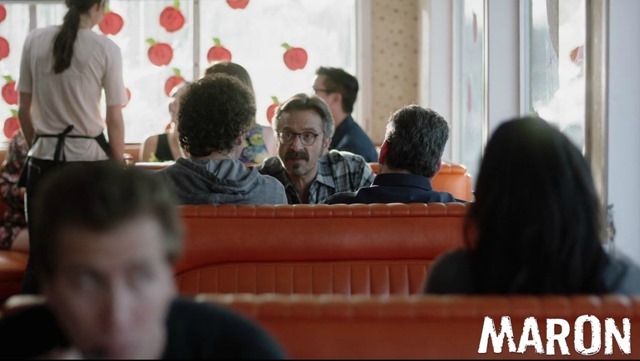 Cindy's masquerades as a Sunset Strip café named "Gladner's Coffee Hut" on three episodes of the short-lived television series Aquarius.  It first pops up in the 2015 pilot, titled "Everybody's Been Burned," in the scene in which undercover detective Brian Shafe (Grey Damon) busts Mike Vickery (Jason Ralph) for drugs and then subsequently gets arrested himself amidst a massive protest.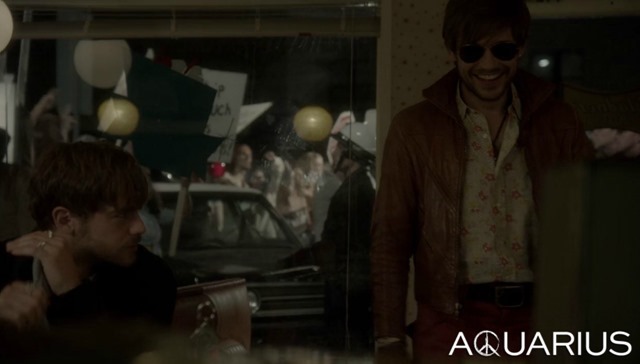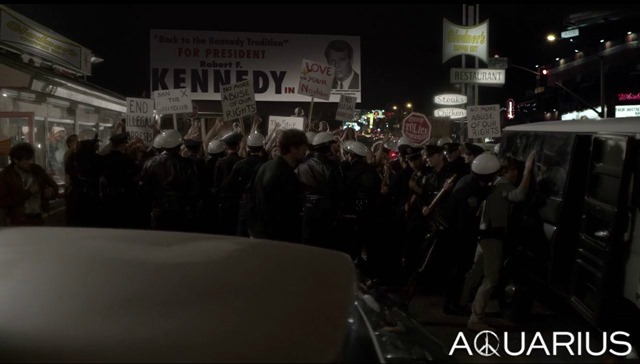 Shafe returns to Gladner's Coffee Hut with his partner, Sam Hodiak (David Duchovny), to confront owner Art Gladner (Shaun Duke) in the episode that follows, titled "The Hunter Gets Captured by the Game."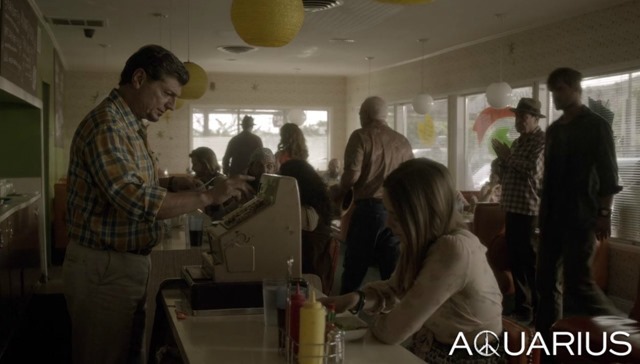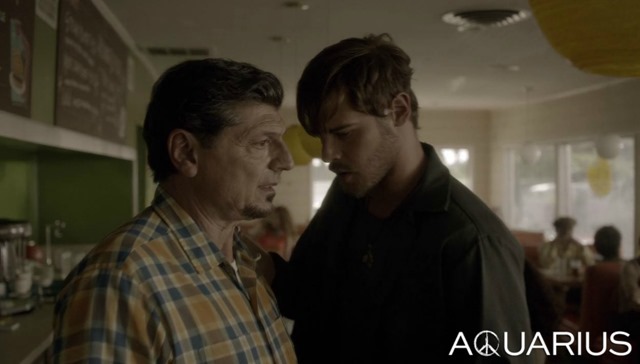 Art eventually winds up dead in a back area of the restaurant in Aquarius' third episode, "Never Say Never to Always."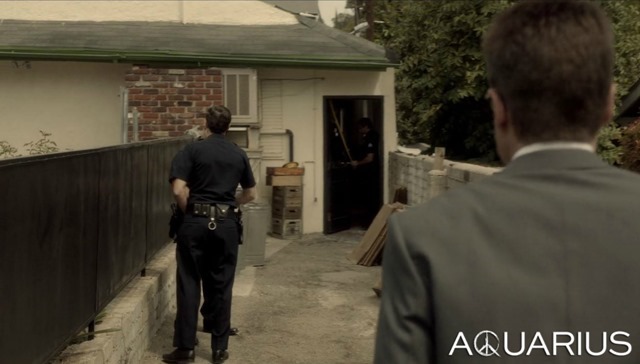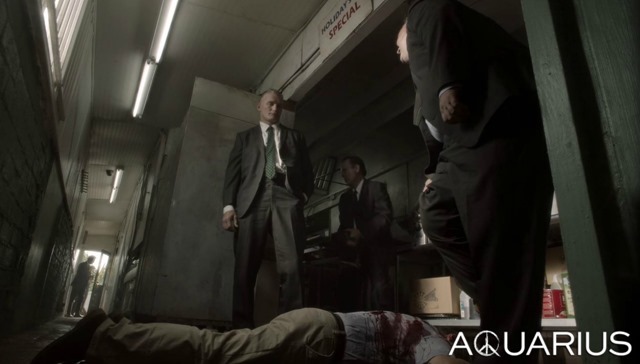 A subject interview is conducted in one of Cindy's iconic orange booths in David Farrier's 2016 documentary Tickled (which looks super interesting).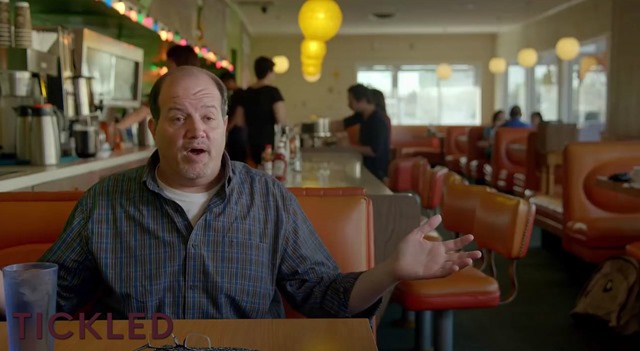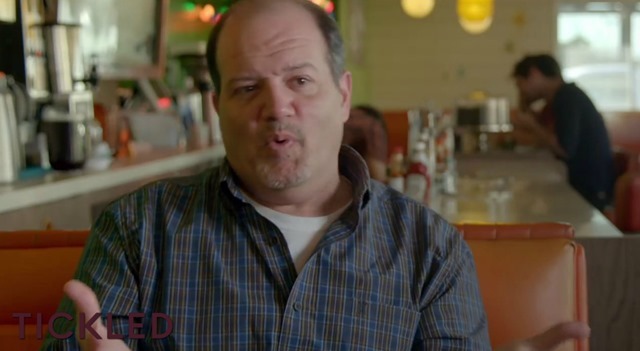 The diner's most famous onscreen appearance, though, is also its most recent.  In 2016, the eatery was one of the main locations featured in Justin Timberlake's "Can't Stop the Feeling!" music video, which you can watch here.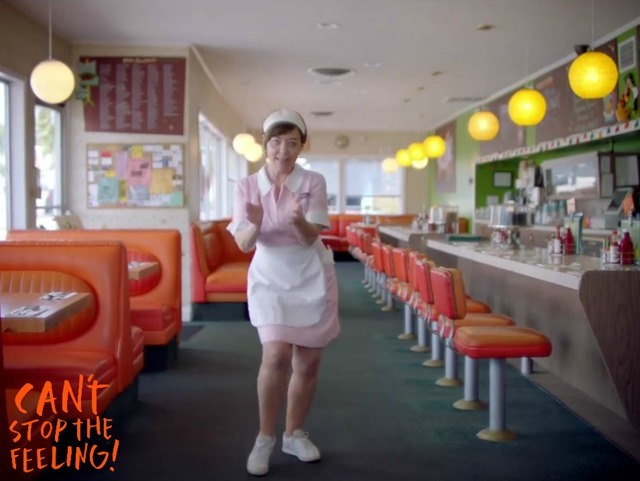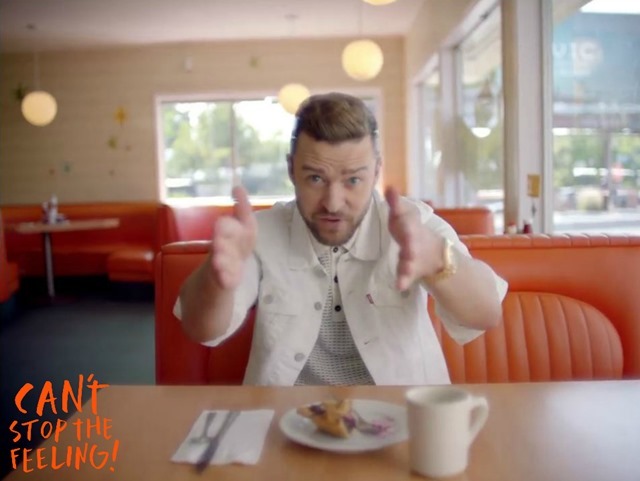 As was noted on Cindy's Facebook page shortly after the car crashed into the restaurant that same year, the booth where Justin sat in the video remains unscathed from the accident.  Love it!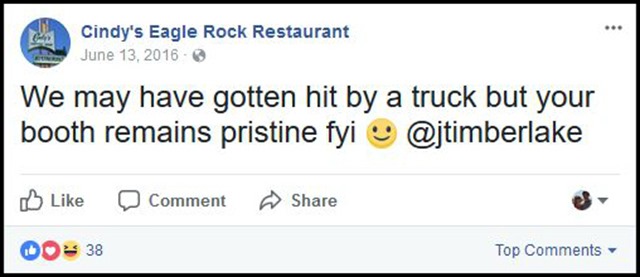 For more stalking fun, follow me on Facebook, Twitter, Instagram, Los Angeles magazine and Discover Los Angeles.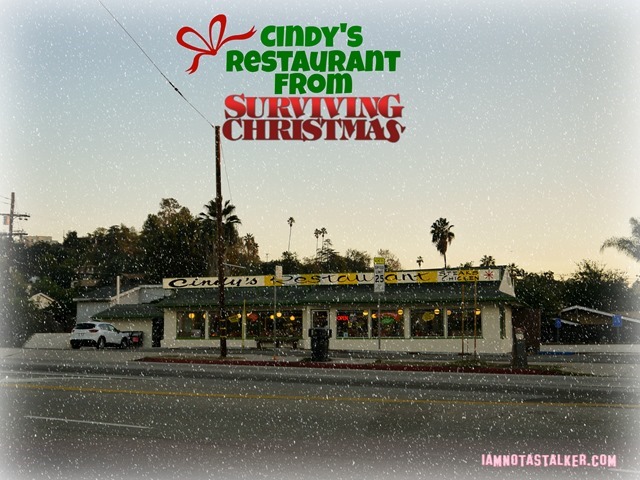 Until next time, Happy Stalking! 

Stalk It: Cindy's Restaurant, from Surviving Christmas, is located at 1500 Colorado Boulevard in Eagle Rock.  You can visit the eatery's official website here.
110212