Home Restaurant from "Raines"
Jan 3rd, 2018 | By
Lindsay
| Category:
TV Locations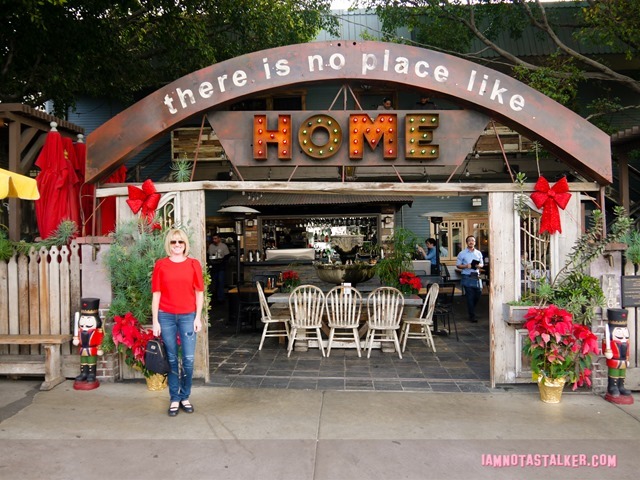 Every once in a while a show comes along that immediately hooks me.  Such was the case with Raines, an extremely short-lived police procedural boasting a scant seven-episode run.  I was unaware of the NBC series at the time of its original airing in March 2007.  In fact, I only learned of it this past October while doing research for my post on High Tower, the iconic Hollywood Hills campanile from Dead Again that, as I learned via IMDB, also had a prominent role in Raines' pilot.  I was thrilled to discover that the series is available to stream on Amazon and quickly downloaded the inaugural episode.  Though I intended to only scan through it to make screen captures for my post, I instantly became intrigued, mainly due to the locations – one of which was an absolutely charming outdoor eatery that I fell in love with upon sight.
The Raines pilot centers around the murder of beautiful young call girl Sandy Boudreau (Alexa Davalos).  The lead cop assigned to solve her killing is Michael Raines (Jeff Goldblum), an eccentric LAPD detective with a unique method of talking to the dead victims he is investigating in order to close cases.  (No, he doesn't actually "see dead people" – the apparitions he encounters are merely figments of his imagination.)  In one of the episode's flashback scenes, Sandy is shown dining at an adorable café where she meets, and winds up dining with, a married man named Harry Tucker (Jeff Perry).  One look at the restaurant's unique signage reading "THERE'S NO PLACE LIKE HOME" and idyllic front patio and I was smitten.  I promptly halted my research on High Tower and instead switched my efforts to tracking the eatery down.  Thankfully, a quick Google search of the terms "Home," "restaurant," and "Los Angeles" led me to the right spot – Home Restaurant at 1760 Hillhurst Avenue in Los Feliz.  I ran right out to stalk it shortly thereafter.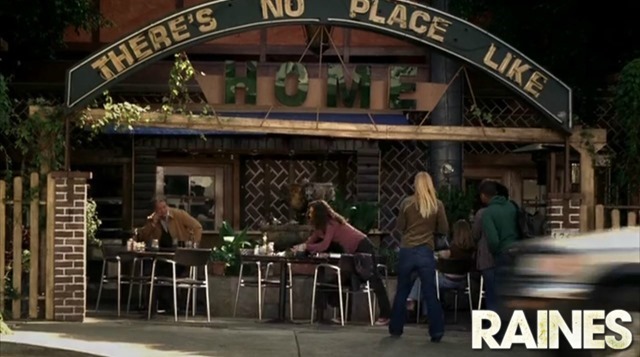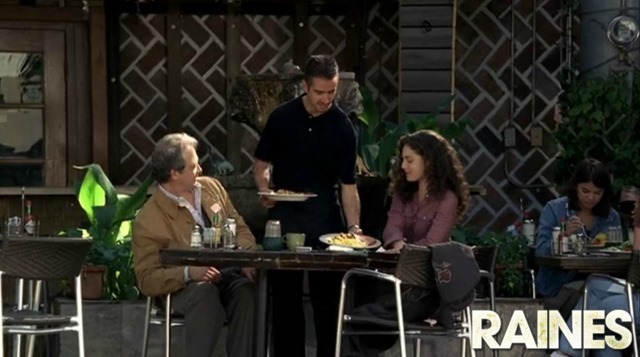 Home Restaurant was originally established in 1997 by the husband-and-wife team of Aram and Rose Serobian.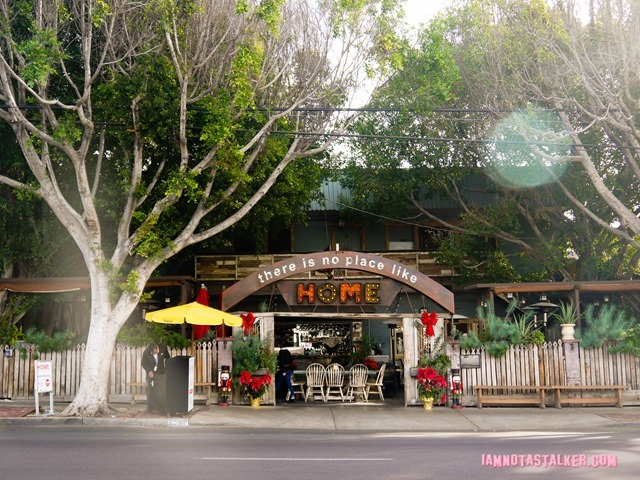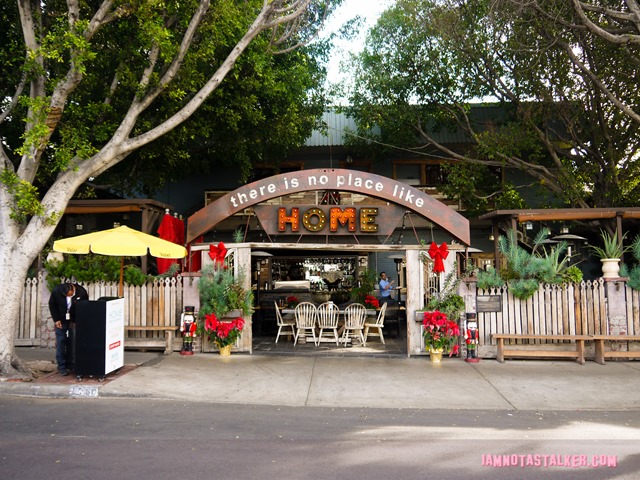 More than twenty years later, the place is still going strong – though eagle-eyed viewers will notice the signage has changed a bit since Raines aired just over a decade ago.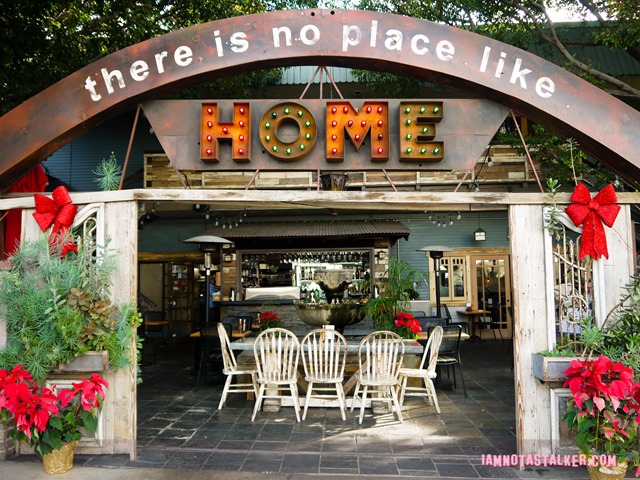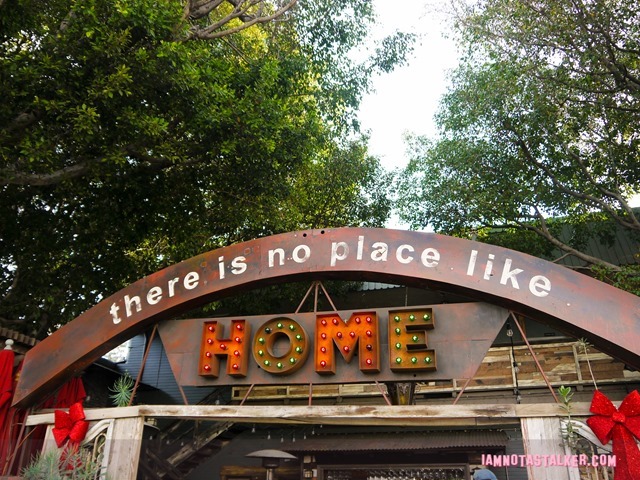 Home has become such a success that the Serobians, who lived above the restaurant on the property's second floor during its early days, have since opened two sister eateries – a second Home at 2500 Riverside Drive in Silverlake and H Coffee, a café situated next to the original Home at 1750 Hillhurst Avenue.  (The couple just recently closed the latter to undergo a renovation and rebranding.  It will open in January as Guest House.)
Nestled in amongst a canopy of trees, Home's setting is absolutely magical.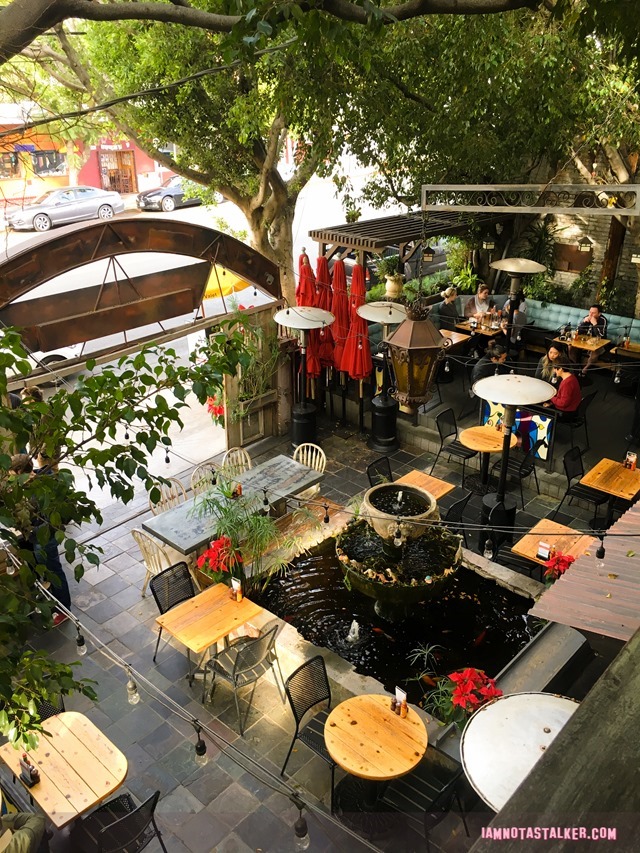 In a 2016 interview with the Los Angeles Mayor's Office of Public Engagement, Aram explained that he landed on his eatery's name because "The word 'home' means everything in my culture, and almost everyone holds that idea and concept close to their hearts.  So, I put my own heart and soul into this restaurant and see the customers as guests in my own house.  It's about feeling welcome and comfortable, being able to get away from the often-hectic nature of Los Angeles.  If everyone can walk in and feel like they're part of a family, even for just an hour, then I know it has been a success."  Aram can definitely pat himself on the back for a job well done because the restaurant truly does have the feel of a home – albeit the home of someone with impeccable taste in décor.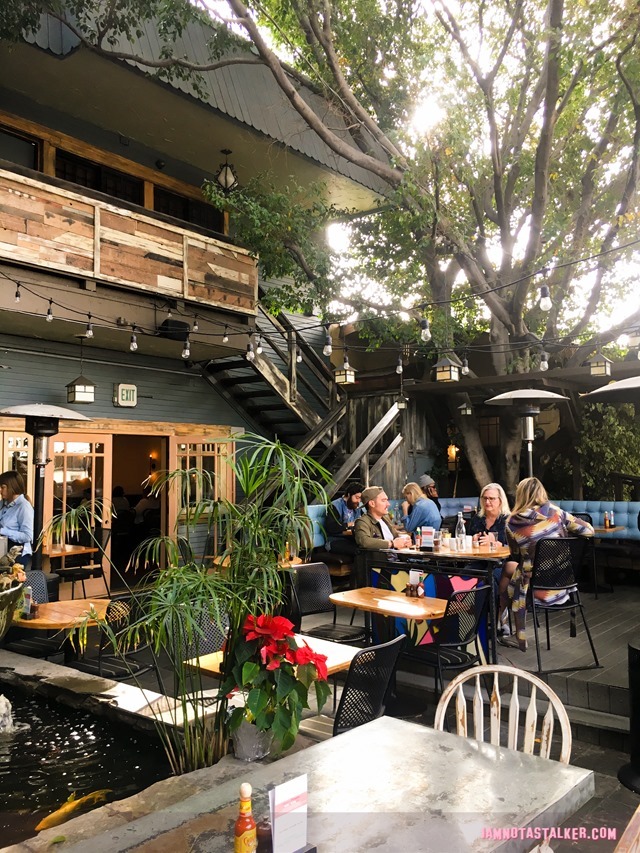 Situated around a sparkling fountain, with furniture made of reclaimed wood, the patio is especially inviting.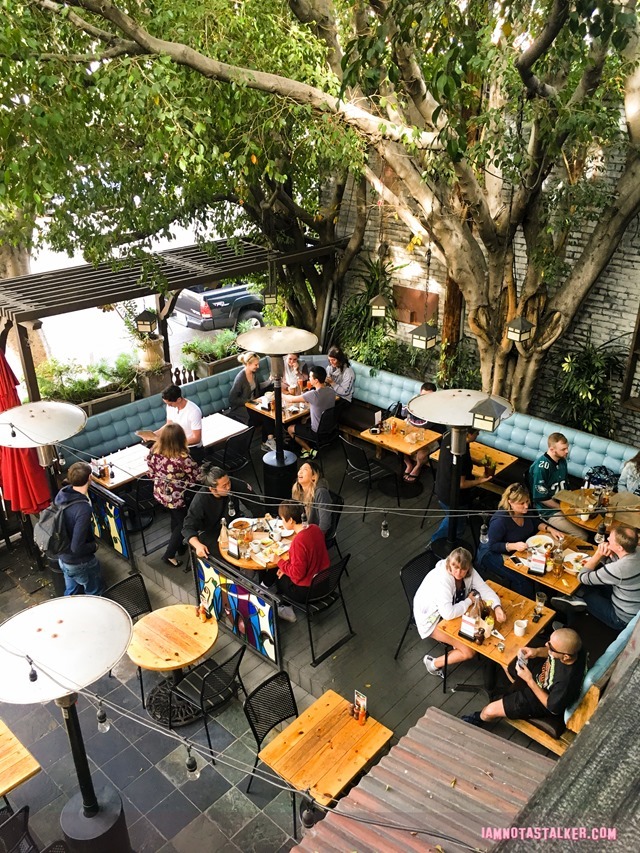 The restaurant also boasts an indoor dining room for those who do not want to eat amongst the elements, but, in my opinion, the patio is where it's at.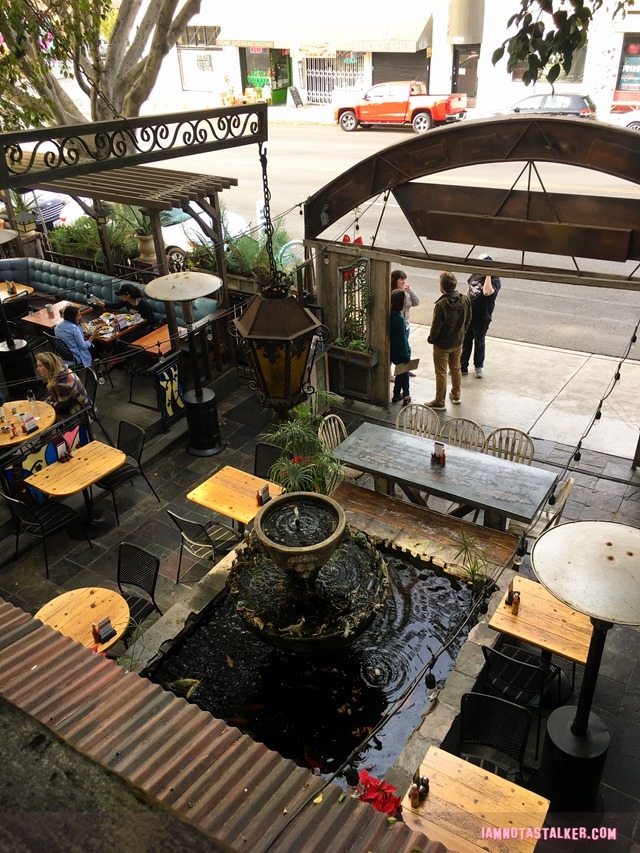 Though neither the Grim Cheaper nor I are big breakfast people, we were both completely enamored with Home's fare.  I opted for the cafe's California Omelette and it was hands-down one of the best omelets I've ever had in my life.  The GC selected The All American, with eggs, pancakes, and bacon, and it, too, was fabulous.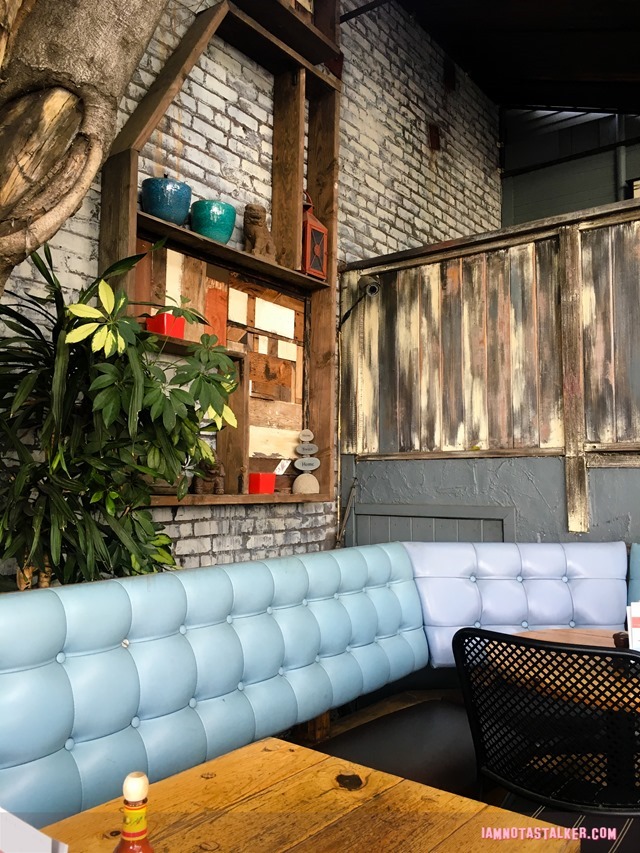 Home's prices are surprisingly reasonable, especially considering the fact that the place is not only a brunch hotspot and hipster haven, but the portion sizes are enormous.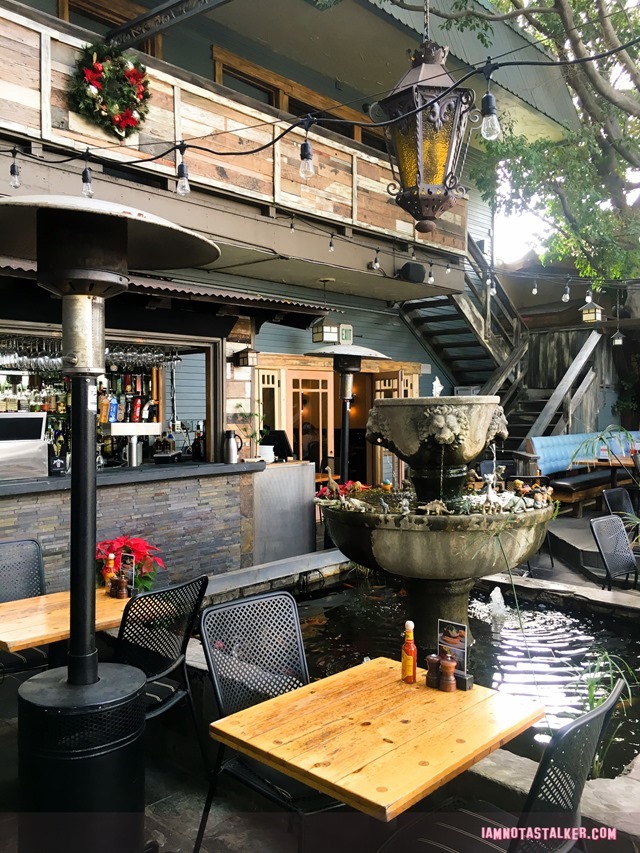 The eatery is also something of a celeb magnet.  Mark Ballas, Kristen Stewart, Katherine Heigl, Sophia Bush, Jon Foster, Rachel Bilson, and Audrina Patridge have all been spotted there.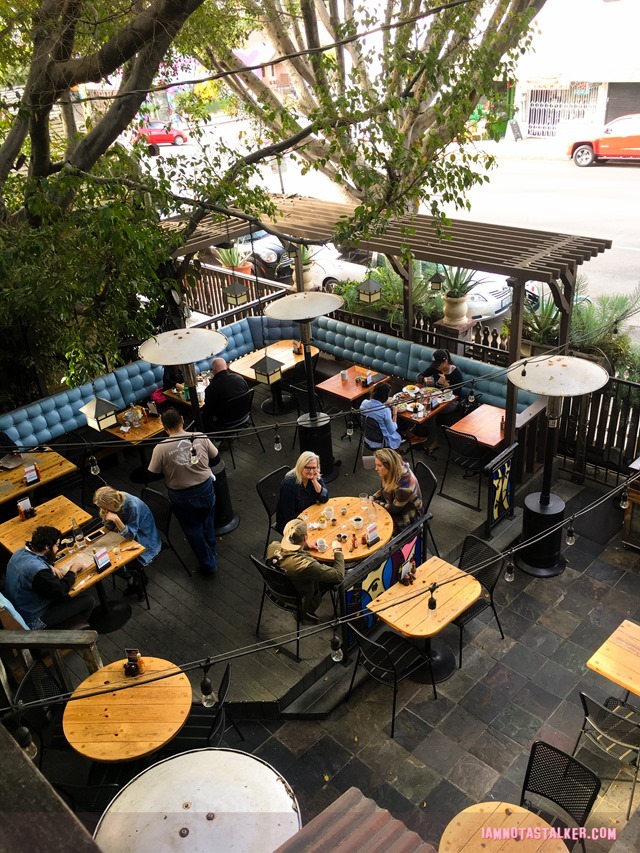 Patridge likes the place so much, she even filmed a scene from her short-lived reality series Audrina there.  In Episode 2, she meets with her sister Casey Loza at the restaurant to discuss their parents' upcoming anniversary party.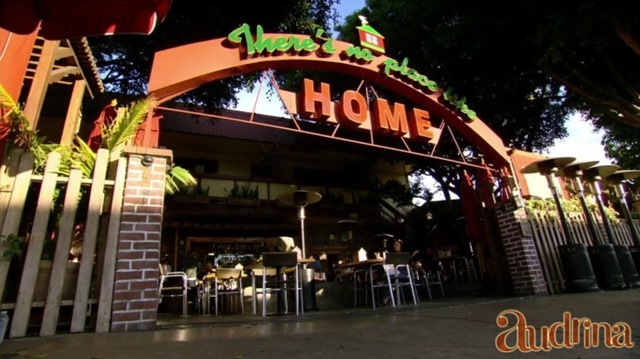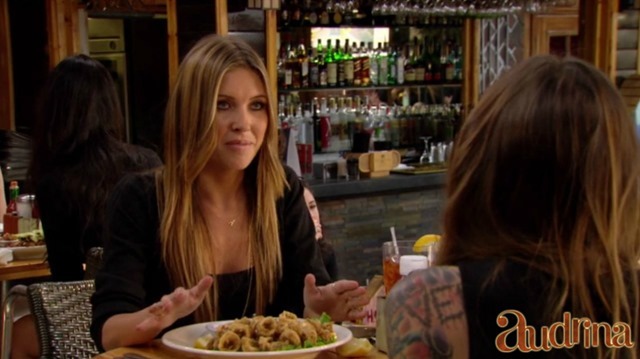 Thanks to fellow stalker Ellie I learned that Home was also the spot where Dr. Meredith Grey (Ellen Pompeo) met up with Dr. Derek Shepherd (Patrick Dempsey) at the end of the Season 1 episode of Grey's Anatomy titled "No Man's Land," which aired in 2005.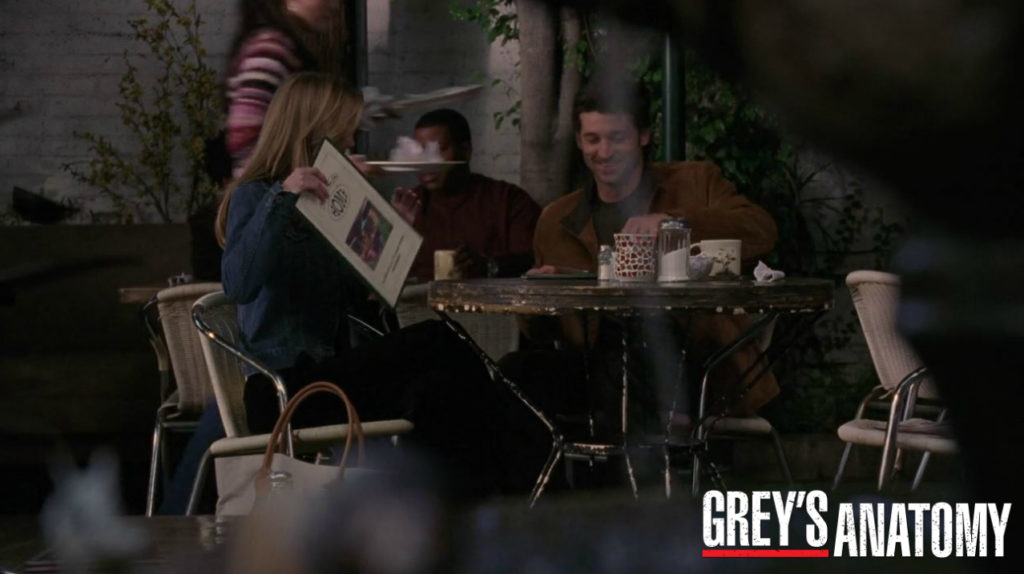 For more stalking fun, follow me on Facebook, Twitter, Instagram, Los Angeles magazine and Discover Los Angeles.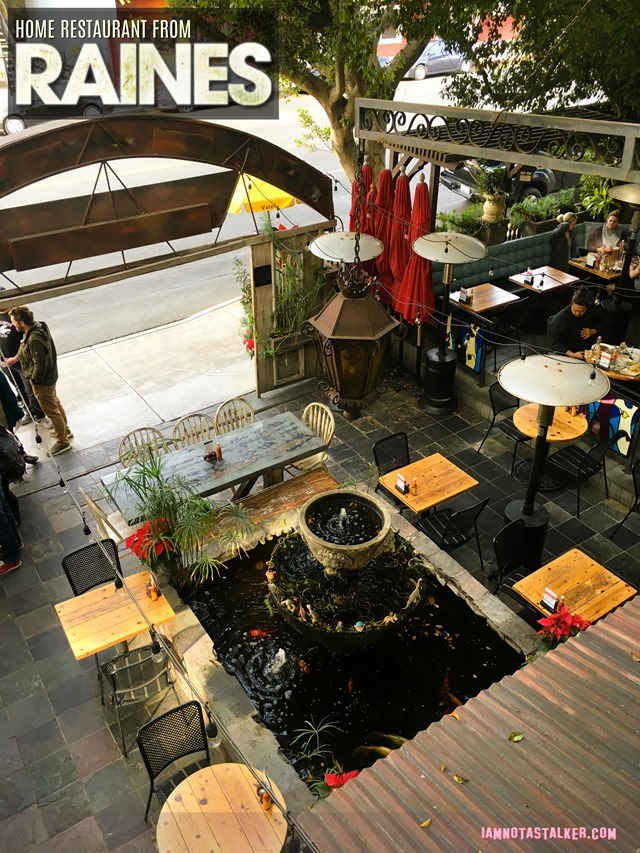 Until next time, Happy Stalking! 

Stalk It: Home Restaurant, from the pilot episode of Raines, is located at 1760 Hillhurst Avenue in Los Feliz.  You can visit the eatery's official website here.
110332