Emerson College Los Angeles from "Scandal"
Jan 12th, 2018 | By
Lindsay
| Category:
TV Locations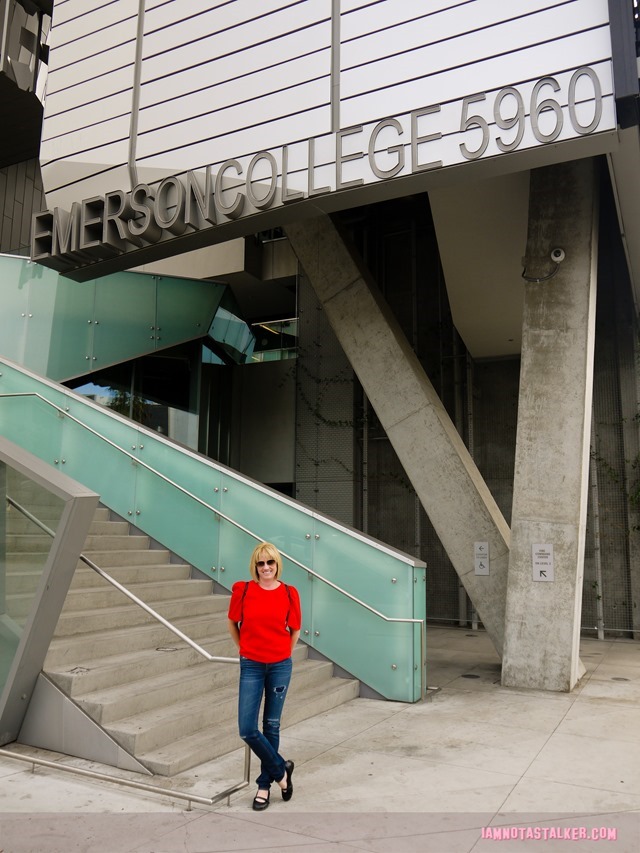 Despite the fact that I live in Palm Springs, I tend to think of myself as having my finger on the pulse of L.A.  But when penning A Film Lover's Guide to Tomorrow's Movie Location Stars for Los Angeles magazine in 2015, I overlooked two key spots, which I hope speaks more to the vast landscape of the city than it does to my lack of awareness.  Though I noted Wilshire Grand Center, Hollenbeck Community Police Station, 8500, Los Angeles Museum of the Holocaust, and the revamped Grand Central Air Terminal as the then newly-constructed sites I thought location managers would soon be flocking to, I somehow failed to include The Broad, a contemporary art museum in DTLA with a highly unusual perforated exterior, and Emerson College Los Angeles, an arts and communication school in Hollywood with a campus the Times deemed "a futuristic complex of aluminum and glass."  I actually did not become aware of the latter until watching the Season 5 episode of Scandal titled "Pencils Down" in March 2016, a full two years after its completion.
In "Pencils Down," Olivia Pope (Kerry Washington) clandestinely meets up with Alex Vargas (Danny Pino) outside of the supposed Washington, D.C.-area venue where Mellie Grant (Bellamy Young) and Susan Ross (Artemis Pebdani) are participating in their first presidential debate.  One look at the staggering wall of geometric panels pictured in the background of the scene and the dramatic vistas shown in wide shots and I was transfixed.  I promptly paused my DVR and began trying to figure out where filming had taken place.  Because Scandal shoots in L.A., I knew the locale had to be somewhere within the thirty-mile-zone, though I was certain I had never come across it in any of my stalking travels.  So I did a Google search for "new modern building" and "Los Angeles" and pored through the countless images that were kicked back until finally landing upon one of Emerson College that matched what I had seen onscreen.  Pulling up additional photos of the campus only served to make me more obsessed with the place.  Though I immediately added the school to my To-Stalk list, it was not until this past December that I finally made it out there.  Thankfully, Emerson, or ELA as it is also called, was worth the wait.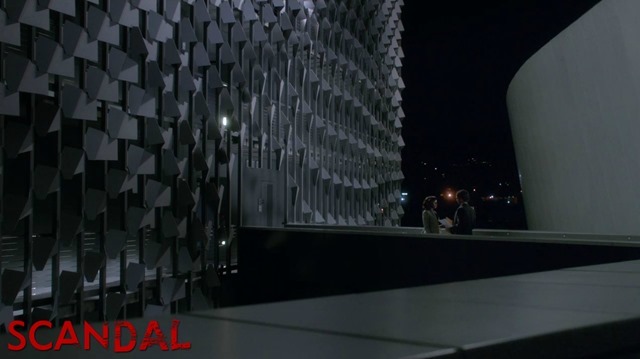 Construction on the 107,000-square-foot, 10-story, $110-million structure began in 2012 and grew out of a need for a more permanent place for the Boston-based Emerson to house and teach students in its semester-abroad program – abroad in this case being Hollywood.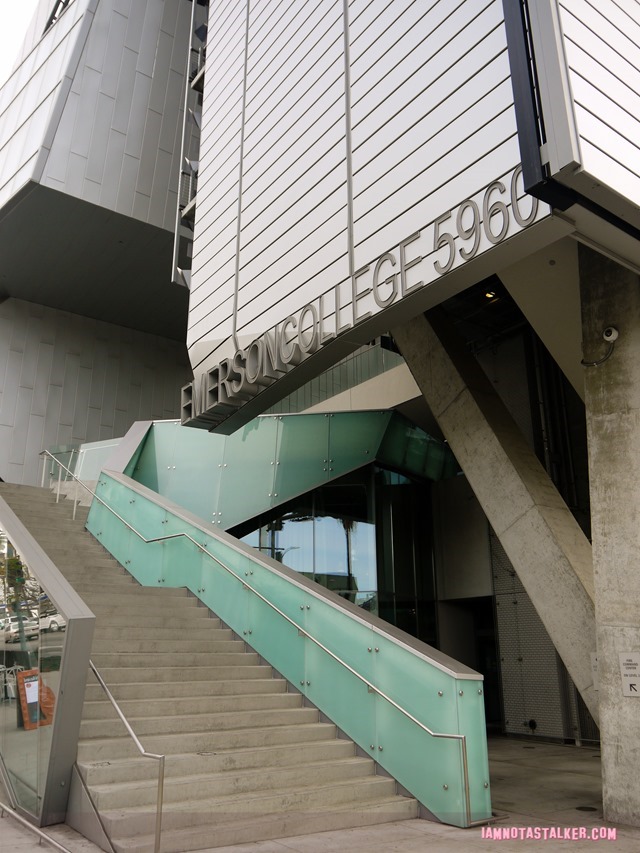 The program, originally established in the 1980s, allows for participants to not only spend a semester studying in the show business capital of the world, but to also participate in invaluable internships at places like MTV, Comedy Central, and E! Entertainment.  With no West Coast home base to call its own, students were originally taught in leased space in Universal City and put up in furnished units at the Oakwood  at Toluca Hills by Avalon complex in Burbank.  That all changed when Emerson's Hollywood campus was completed in early 2014.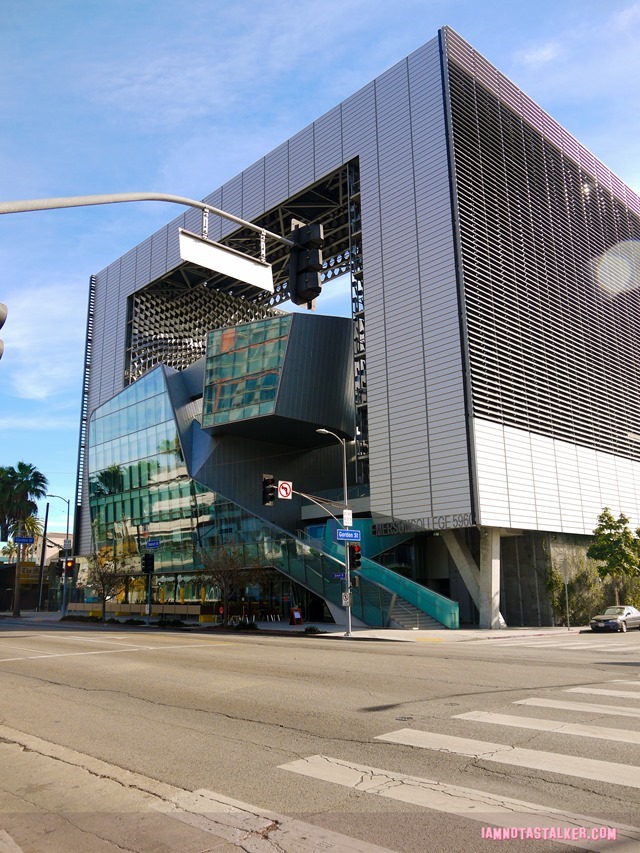 The striking complex, situated on the site of a former Sunset Boulevard parking lot measuring a scant 0.80 acres, essentially consists of one large box-shaped building with an open center.  Two residential towers housing 217 dorm rooms, as well as a few faculty apartments, make up the framework of the structure.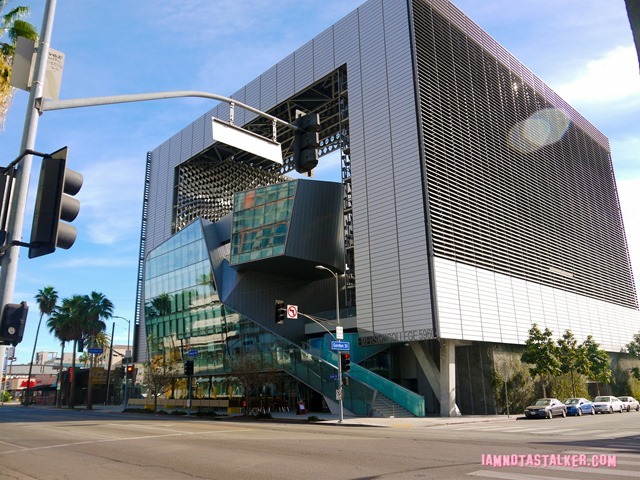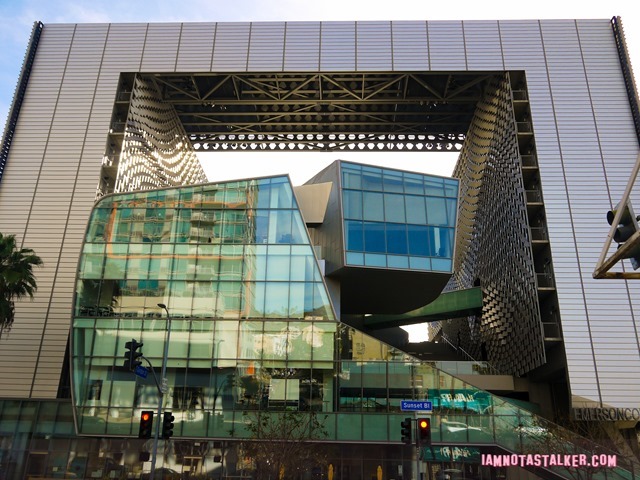 Common areas, which include classrooms, editing labs, two black box theatres, a screening room, a conference room, rehearsal space, and lecture halls, are situated in between the two towers.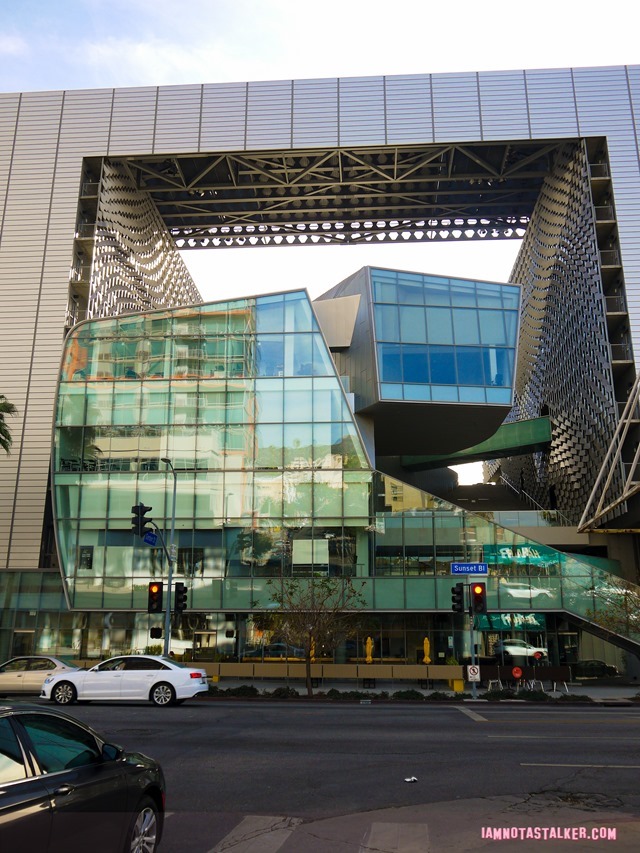 To say the site, which is the brainchild of Pritzker Prize-winning architect Thom Mayne of the Morphosis architecture firm, is dramatic would be an understatement.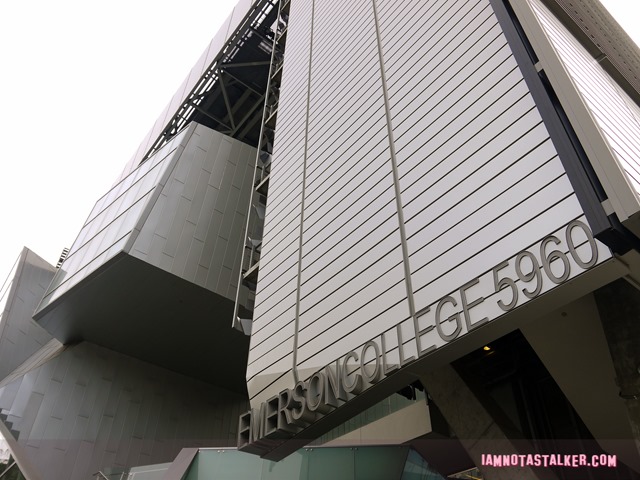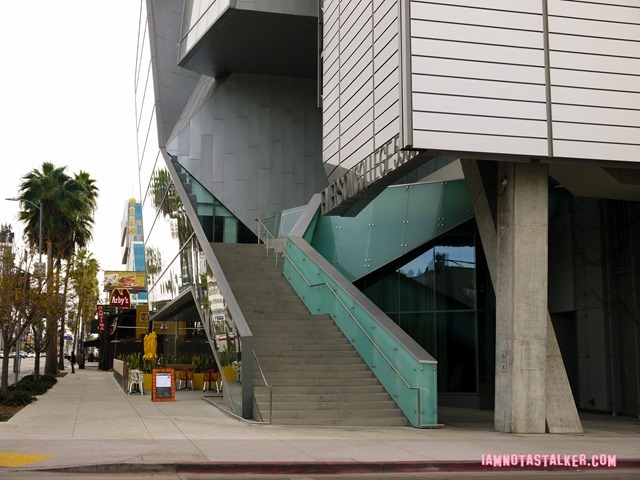 As ELA's founding director (and the executive producer of Friends!) Kevin Bright said of the structure, "I don't care whether you walk around it or drive by it or you see it from a distance; the thing about this building is it demands your attention."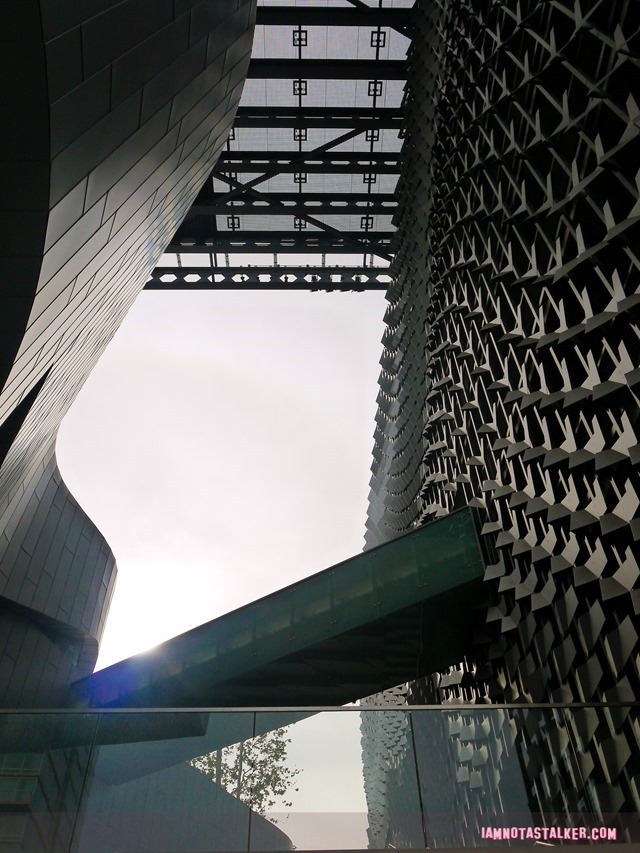 I've honestly never seen anything quite like it.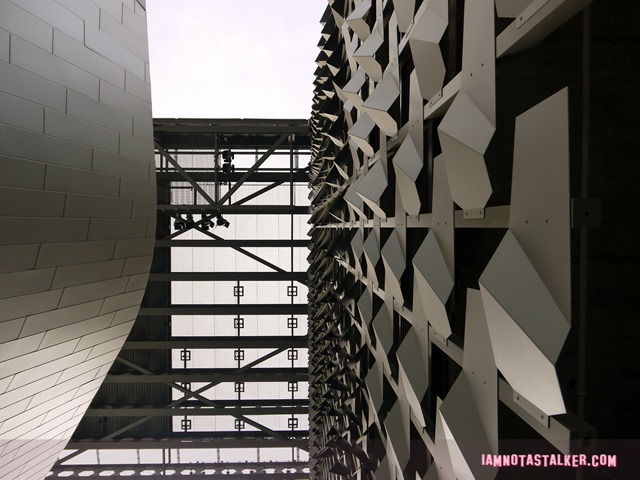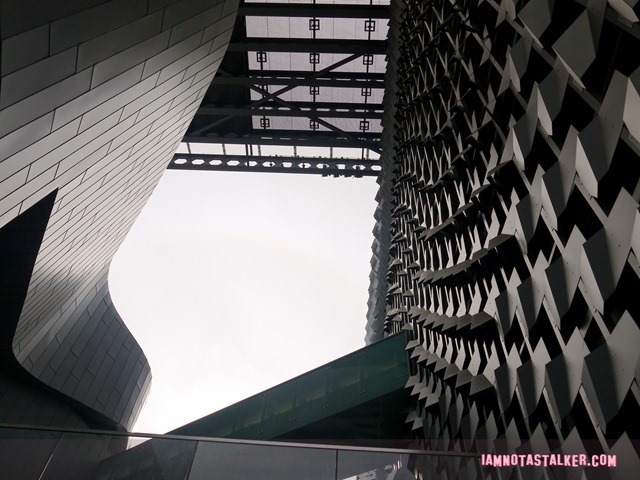 Considering the building's completely unique and dramatic aesthetic, it is no surprise that location scouts came a-calling pretty much immediately.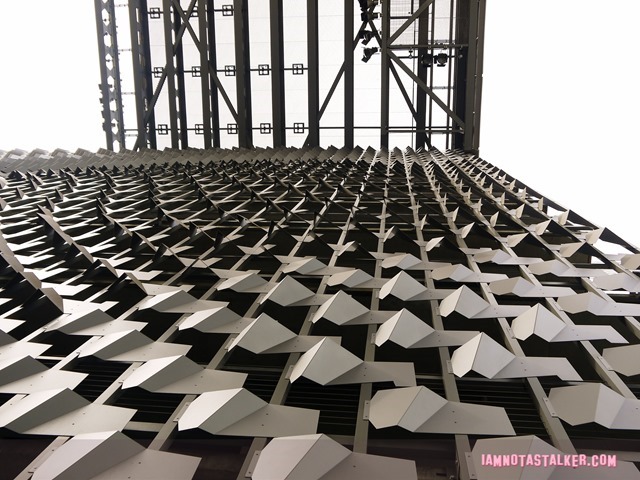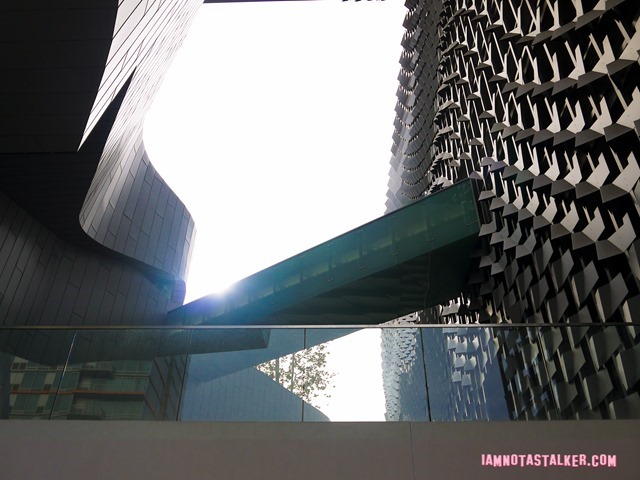 As this ArchDaily article puts it, "Looking to the local context, the center finds a provocative precedent in the interiority of Hollywood film studios, where outwardly regular facades house flexible, fantastical spaces within.  With rigging for screens, media connections, sound, and lighting incorporated into the framework, the upper platform serves as a flexible armature for outdoor performances, transforming the undulating scrim into a dynamic visual backdrop. The entire building becomes a stage set for student films, screenings, and industry events, with the Hollywood sign, the city of Los Angeles, and the Pacific Ocean in the distance providing added scenery."  The place truly is a location manager's dream.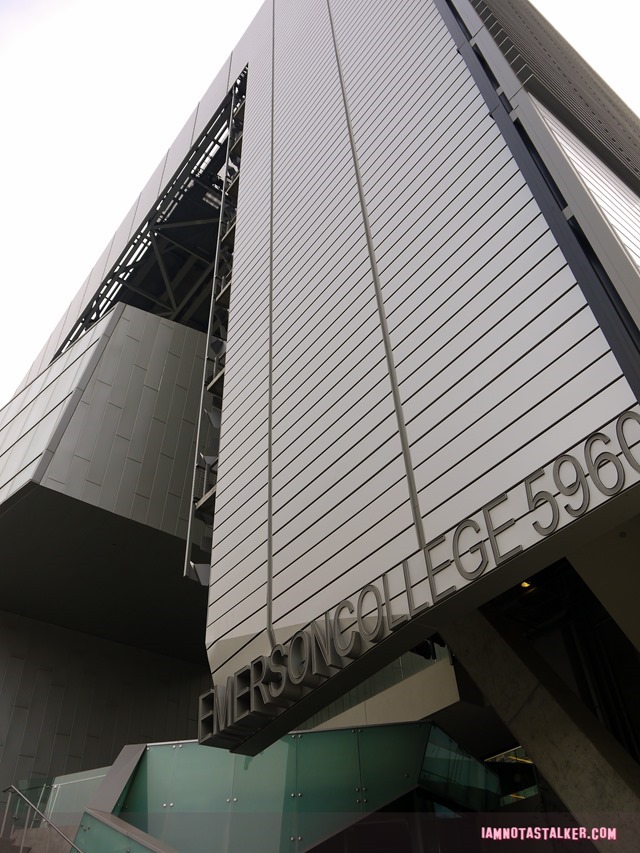 Besides appearing in the scene in which Olivia and Alex exchange damaging information on rival presidential candidates in "Pencils Down" . . .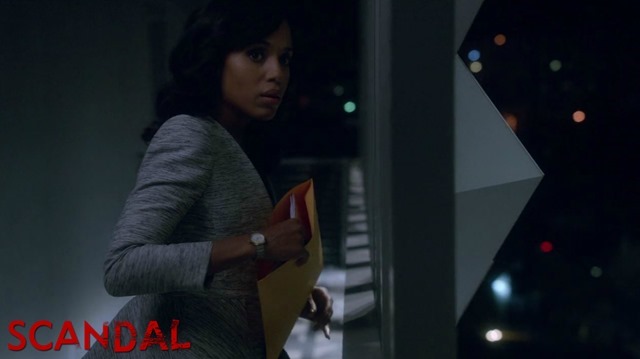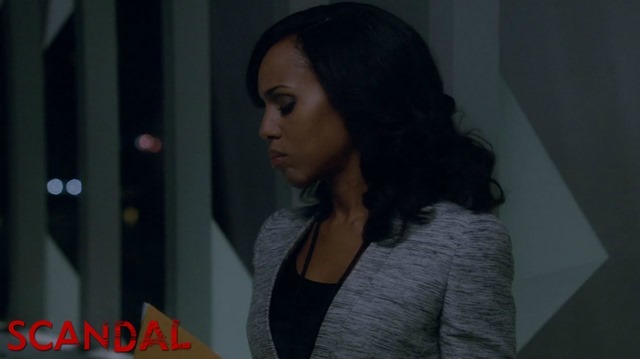 . . . one of Emerson's residential hallways served as the spot where Susan breaks up with her cheating boyfriend David Rosen (Joshua Malina).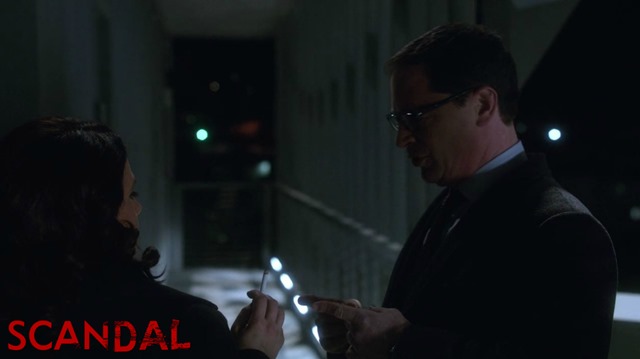 At the beginning of the Season 1 episode of Extant titled "More in Heaven and Earth," which aired in 2014, ELA portrays the upscale The Villas condominium building where Molly Woods (Halle Berry) attempts to question Derek Pearce (Rocco Vienhage) about the Aruna mission.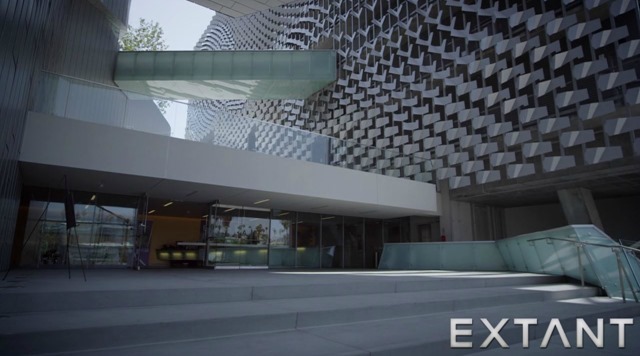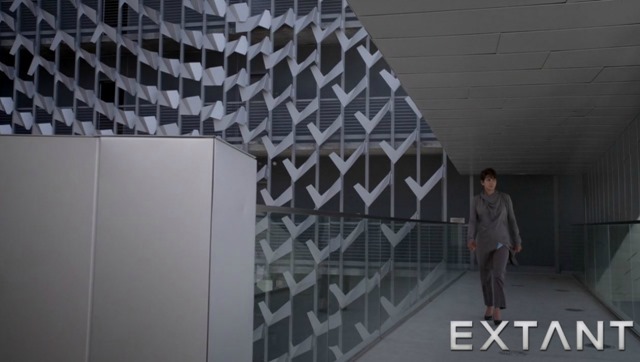 Molly returns to The Villas in a later scene only to discover that Derek has died, the victim of an apparent suicide.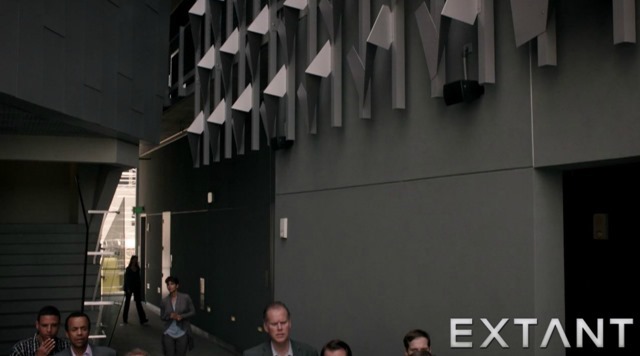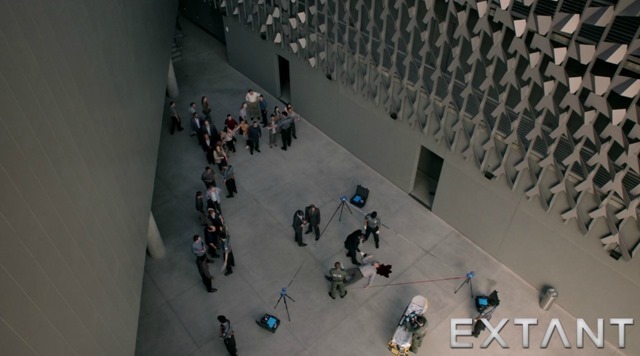 Julie Gelineau (Grace Gummer) and Odim James (Charlie Bewley) also dine on the premises in "More in Heaven and Earth."  In the episode, the two share a meal at Emerson Kitchen, a restaurant that was formerly located on the college's ground floor.  Today that space houses Homeward Ground.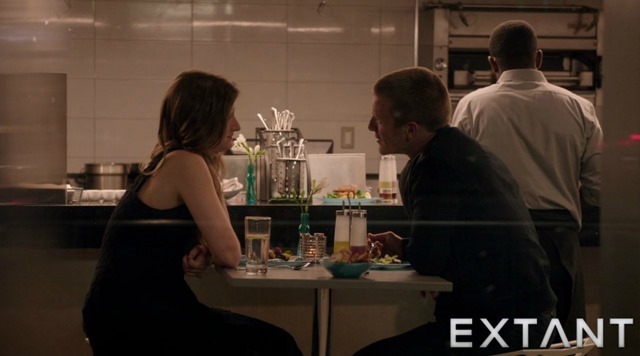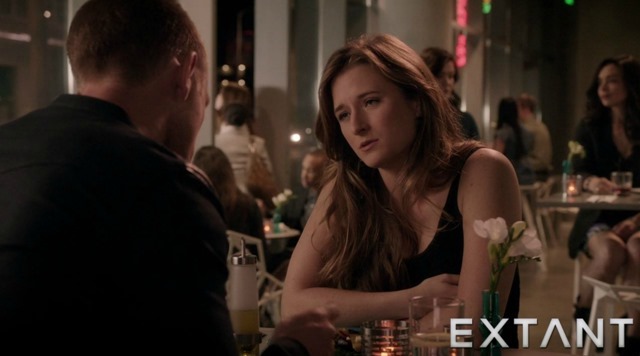 On The Catch, a now defunct series that aired on ABC from 2016 to 2017, ELA appeared regularly as the exterior of the Anderson/Vaughan Investigations office.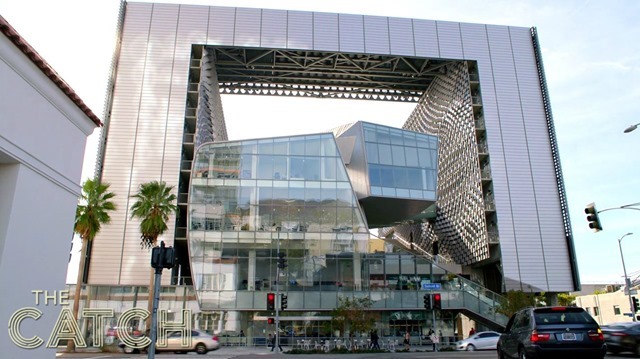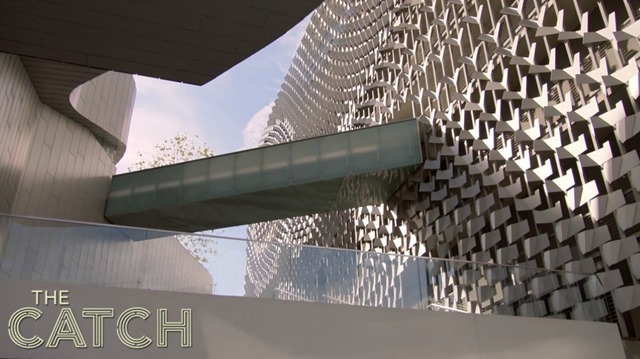 For more stalking fun, follow me on Facebook, Twitter, Instagram, Los Angeles magazine and Discover Los Angeles.
Until next time, Happy Stalking! 

Stalk It: Emerson College Los Angeles, from the "Pencils Down" episode of Scandal, is located at 5960 Sunset Boulevard in Hollywood.  You can visit the school's official website here.
110574