The Central Park Boathouse Cafe
Nov 13th, 2009 | By
Lindsay
| Category:
Marilyn Monroe Locations
,
Sex and the City Filming Locations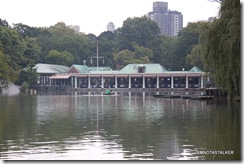 One of the locations that I was most excited about stalking while in New York last month was a little restaurant named the Central Park Boathouse Cafe, also known as the Loeb Boathouse.  And although I've stalked this location once before – and even blogged about it – because the restaurant is not open for business during the winter months when we usually visit New York, I'd never been able to actually eat there.  Until my most recent trip to the Big Apple, that is.  This year, because my parents had only ever seen Manhattan during the cold winter months, we decided to change things up a bit and schedule our annual NYC vacation in early October.  And I couldn't have been more excited, as that meant that I'd FINALLY be able to grab a bite to eat at the famous Boathouse Cafe!  🙂
The first Central Park Boathouse was originally built in 1873 by park designer Calvert Vaux and cost $2,360 to construct.  Vaux's design consisted of a two-story Gothic inspired structure with open terraces lining the second level.    For over eighty years, the Boathouse provided park-dwellers with a place to dock and store their vessels, grab a bite to eat, or just simply people-watch.  But, in the 1950s it became clear that the eighty year old structure was in desperate need of a renovation.  Thanks to a $305,000 donation from American Metal Company founder Carl M. Loeb and a $100,000 supplement from the Parks foundation, the original Boathouse was torn down and a new building was assembled in its place.  The new structure, which was dubbed the Loeb Boathouse and was constructed in the neo-classical style by designer Stuart Constable, opened in March of 1954 and remains standing to this day.  Although a bit more upscale than its predecessor, the Loeb Boathouse still provides visitors with a place to grab a bite to eat or an evening cocktail, rent a rowboat, or just simply take in the beautiful park scenery.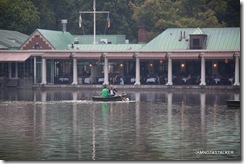 Because the Loeb Boathouse is so incredibly picturesque, it has, of course, been featured countless times over the years in various movie and television productions.  With its lakeside setting, frequent rowboat passersby, and view of of the park and Manhattan skyscrapers in the distance, it's really no wonder why producers have returned to film there time and time again.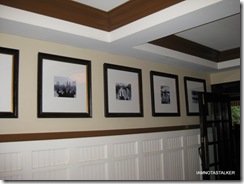 Just inside the Boathouse's main entrance is a large display of photographs from the many filmings that have taken place there over the years.  So love it!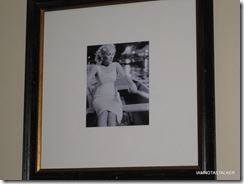 And, let me tell you, I just about died when I noticed an old picture of my girl Marilyn Monroe on the wall!  As it turns out, though, according to the hostess that I talked to, the picture was not actually from a movie that was filmed on the premises, but was a candid that was taken while Marilyn rowed a boat one evening on the nearby Central Park Lake.  You can just make out the outline of the Boathouse above her left shoulder in the photograph.  So cute!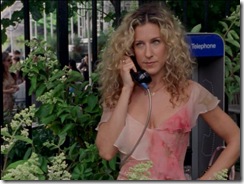 Ostensibly missing from the Boathouse's picture wall, though, was a photograph of fave show Sex and the City, which filmed a VERY memorable scene from the Season 3 episode entitled "Cock A Doodle Do" at the restaurant.  When I asked the hostess about it she said, "Sex and the City was filmed here?  Really?"  LOL LOL LOL  In the episode, Carrie reluctantly agrees to a lunch date with Mr. Big at the waterside cafe, but, as often happens with those two characters, trouble, of course, ensues.  Just before Carries enters the restaurant, she stops outside to make a quick call to Miranda on a nearby payphone.  During the course of their conversation, Miranda makes Carrie promise that no matter what happens during the lunch she will NOT let Big kiss her.  (On a side note – I tried to stalk Carrie's payphone, but, unfortunately, it was nowhere to be found, which leads me to believe that it was either a prop that was brought in solely for the filming or it was a real payphone that was removed sometime after the filming took place.   Such a bummer!)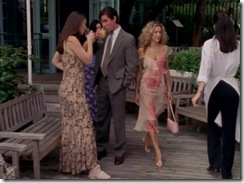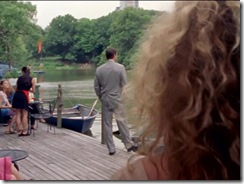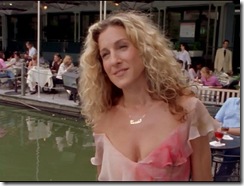 Carrie then proceeds to enter the restaurant and spots Big waiting for her in the Bar & Grill area, which is pretty much the exact spot where my family and I sat while dining there.  🙂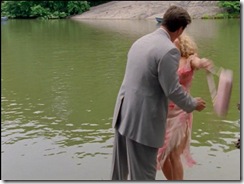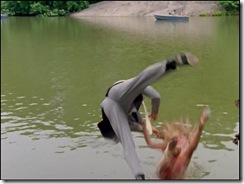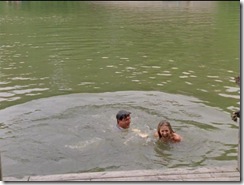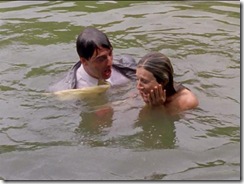 Upon Carrie's arrival, Big immediately goes to kiss her and, in backing away to avoid him, Carrie winds up falling into the water, pulling Big down with her.  The two immediately collapse into fits of laughter until Carrie realizes that her Christian Dior purse has gone missing, at which point Big screams out "I'll get it!" and then proceeds to heroically dive under the water to save the purse . . .  
. . . with the whole rest of the restaurant looking on.   LOL LOL LOL  So love that episode! 🙂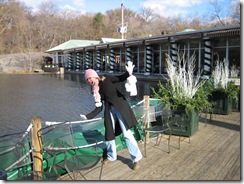 So, of course, when I first visited the Cafe back in 2005, I just had to take a picture reenacting that scene.  Too bad I couldn't also reenact Carrie's Richard Tyler dress from that scene, too!  LOL  🙂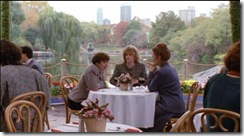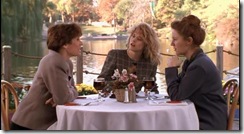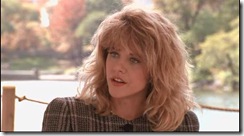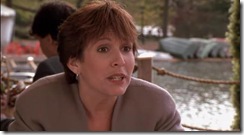 The Boathouse is also the spot where Sally lunched with her friends, one of whom was Carrie Fisher, at the beginning of the 1989 romantic comedy When Harry Met Sally.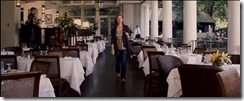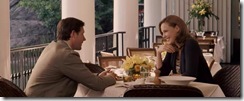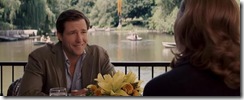 In the more recent 27 Dresses, the Boathouse figures prominently as the place where Katherine Heigl's character's parents were married and where she also intends to someday hold her own wedding.  As fate would have it, though, her younger sister gets engaged first and books the restaurant for her wedding instead.  Towards the end of the movie, a scene takes place at the Boathouse in which Katherine attends a food tasting for the upcoming nuptials with her secret crush, who also just so happens to be her sister's fiancé, Edward Burns.
The Boathouse also appeared in the 2005 movie Little Manhattan and in an episode of the Showtime series Nurse Jackie.  The upcoming Drew Barrymore/Justin Long movie entitled Going the Distance also apparently did some recent filming at the Boathouse and a fake Boathouse set was even built in Brooklyn's Prospect Park this past summer for the Tina Fey/Steve Carell comedy Date Night.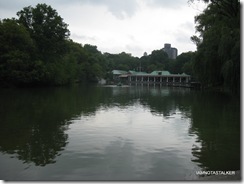 Besides being a filming location, the boathouse has also long been a favorite dining spot for celebrities.  In recent years, stars like Lindsay Lohan, Becky Newton, Orlando Bloom, and Victoria's Secret model Miranda Kerr have all been spotted eating at the Cafe.  The Boathouse has also played host to numerous celebrity events, including the premiere after-parties for the movies Pride and Prejudice, Mamma Mia, and My Sister's Keeper.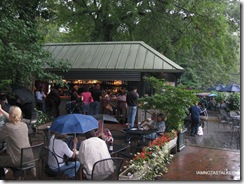 And while the Boathouse was at the very top of my list of locales to stalk during this year's trip, as fate would have it, we actually got "stuck" there after being caught in a brief rainstorm while walking through Central Park.  Because the Cafe was the nearest shelter we came to and because it was on my stalking list, we decided to kill two birds with one stone and ducked inside.  🙂  Thankfully the rainstorm didn't last more than a few minutes and once it was over we immediately grabbed seats on the patio in the Boathouse's Bar & Grill area (pictured above) and ordered up a few cocktails.  And, I have to say, the place was A-MA-ZING!  It is worth a visit just for the setting alone!  I honestly can't recommend stalking the Boathouse Cafe enough!  It has to be one of my favorite places in all of New York.  It is the absolute PERFECT place to spend a sunny – or even a not so sunny, as was the case for me – Manhattan afternoon. 
Until next time, Happy Stalking!  🙂
Stalk It: The Central Park Boathouse Cafe is located at East 72nd Street and Park Drive North in Central Park.  The restaurant is seasonal and is only open from April through November.  You can visit their website here.
14134