Robert Reed's Former Home
Feb 14th, 2012 | By
Lindsay
| Category:
Celebrity Homes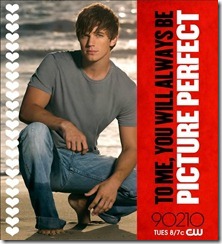 I (along with cutie Matt Lanter – sigh!) would like to start out today by wishing all of my fellow stalkers a very happy Valentine's Day! 

And now, on with the post!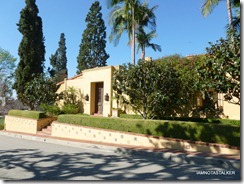 A couple of weeks ago, while doing research on the Nanny and the Professor house, I happened to stumble upon an article on my friend Scott Michaels' FindADeath website about Robert Reed, the Shakespearian-trained actor who is most famous for having portrayed architect/patriarch Mike Brady on the 1970s television sitcom The Brady Bunch. And, let me tell you, I almost fell right out of my chair when I read the portion of the article which stated that the star had lived the majority of his later years right here in Pasadena.  Come again, now?  How in the world had I not previously known this information??  Especially considering that The Brady Bunch is one of my favorite shows of all time!  I mean, why on earth is this data not posted right there on the homepage of the official City of Pasadena website, or on a plaque on the walls of City Hall itself??  It is a pretty major claim to fame – in my eyes at least!  Sheesh!  Do I have to think of everything?  Anyway, I was so excited about the news that I ran right out to stalk the place later that same week.
According to Zillow, Robert Reed's former home, which was originally built in 1947 and sits on almost half an acre of land, boasts 3 bedrooms, 4 baths, and 4,400 square feet of living space.  There seems to be a bit of a discrepancy somewhere, though, because the Property Shark website has a differing set of statistics which state that the abode measures 4 bedrooms, 5 baths, and 4,010 square feet of living space.  And, unfortunately, I am unsure of which information is correct.  Either way, I cannot express how incredibly cool I think it is that Robert Reed, who was a household name and an instantly recognizable star at the time, lived in a dwelling that was largely visible from the street.  Love it!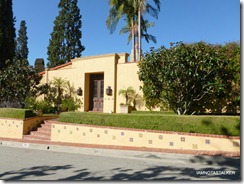 According to his death certificate, which can be viewed on the FindADeath website, Robert Reed passed away at Huntington Memorial Hospital in Pasadena on Tuesday, May 12th, 1992, and not at his home as several websites have stated.  The actor was 59 years old at the time.  His funeral was held at All Saints Church in Pasadena, an oft-filmed-at location that I have yet to blog about, and he is buried at Memorial Park Cemetery in Skokie, Illinois.  According to a commenter named Rita on the FindADeath site, the home pictured above was not Robert Reed's first Pasadena-area residence.  The star, who was born John Robert Rietz, originally purchased a property located at 1210 South Arroyo Boulevard sometime during the mid-sixties.  That gargantuan abode, which boasts 3 bedrooms, 5 baths, a whopping 9,218 square feet, and 0.84 acres of land, is, sadly, not at all visible from the street, though, so I did not attempt to stalk it.  Reed sold his original Pasadena residence sometime around 1985, at which point he moved about a half a mile east, into the sprawling Spanish-style home where he would live out the remainder of his years.
Big THANK YOU to Scott Michaels, from the FindADeath website, for finding this location! 

Until next time, Happy Stalking! 

Stalk It: Robert Reed's former house is located at 980 Stoneridge Drive in Pasadena.  The Cravens Estate, from Commander in Chief and JAG, is located right around the corner at 430 Madeline Drive in Pasadena.
47370